Al-Zahra'a Al-Omari#
Jordanian, Born in UAE in 1994. I'm a designer and maker. I graduted Architecture and Design from Jordan University of Science and Technology in 2017. I did my internship at Fablab Irbid, in Jordan. During my internship I have learned prototyping with digital fabrication and have led many workshops related to fabrication, electronics design, CNC manufacturing and laser cutting. Moreover, I am working on "WIKI House" project as the first Wiki House in Jordan. I have been introduced and trained on a variety of subjects including parametric design, fabric analysis and textile design.

Qualification and Education
In 2015, Its the first time for to know about rhino and grasshopper softwear when participated in Design morphin worksop for 3D modeling in parametric design, In 2017 when I finshed my bachelor degree I search for a nearby fablab to make my internship. In fablab I did many projrcts and know how to be "MAKER", making projects on 3D printing,CNC machines,electronics and arduino programing, I give many workshops in model making using CNC mahines. when 2018 started I decide to learn Photographing and image processing "At film Academy", so it helps me to make my shots attractive. In April 2018 I knew about Textile Academy, and decide to participate so I applied as a node in Fablab Irbid.
skills
Model making, 3D print, laser cut, electronics and arduino programing
CAD Softwares and digitalizatin
Sewing machine and fashion design
photographer
This is the WIKI house project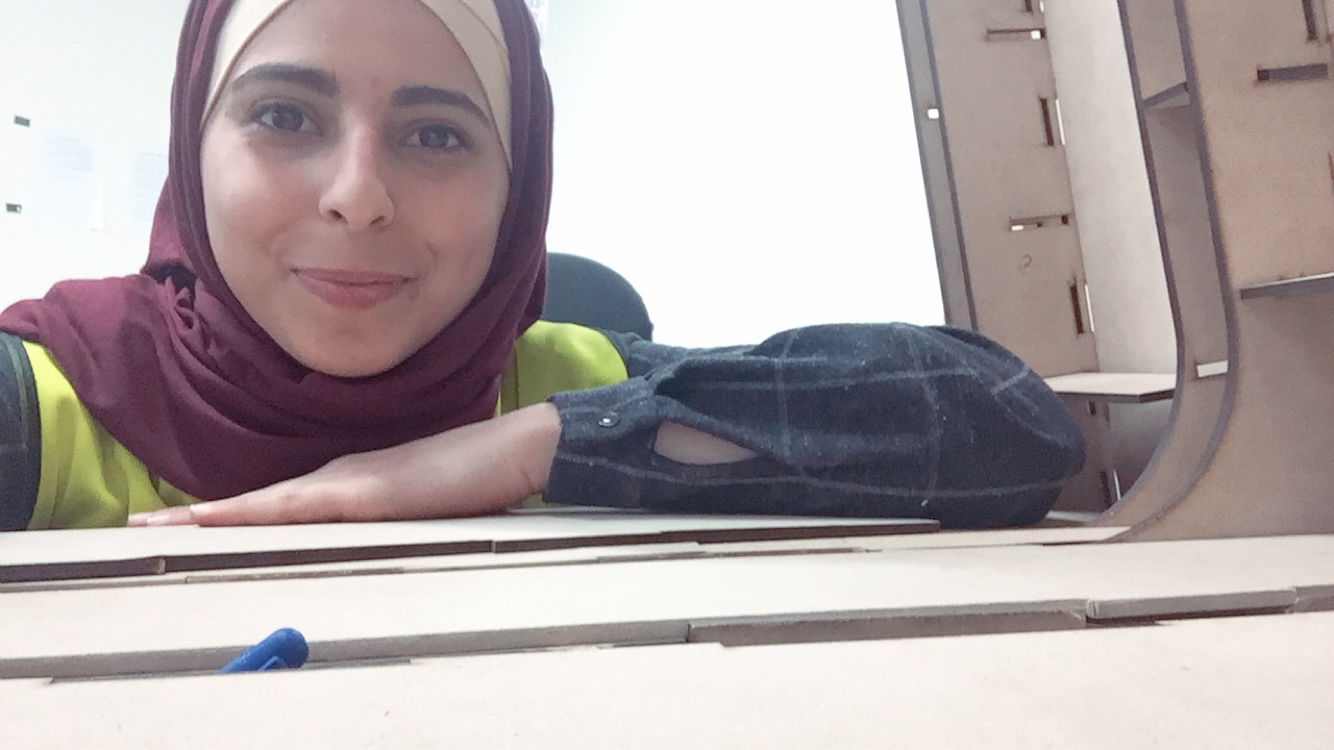 Making mannequin