Home¶
Hello, my name is Autumn Lin and I have a passion for storytelling using Creative Technology (CT). I am a doctoral student at Columbia University, Teachers College (TC), where I explore cultural and personal narratives with CT fashion and textiles using technologies such as 3D printing/scanning, digital sketching, laser-cutting, digital embroidery, and AI to bring my ideas to life.
About me¶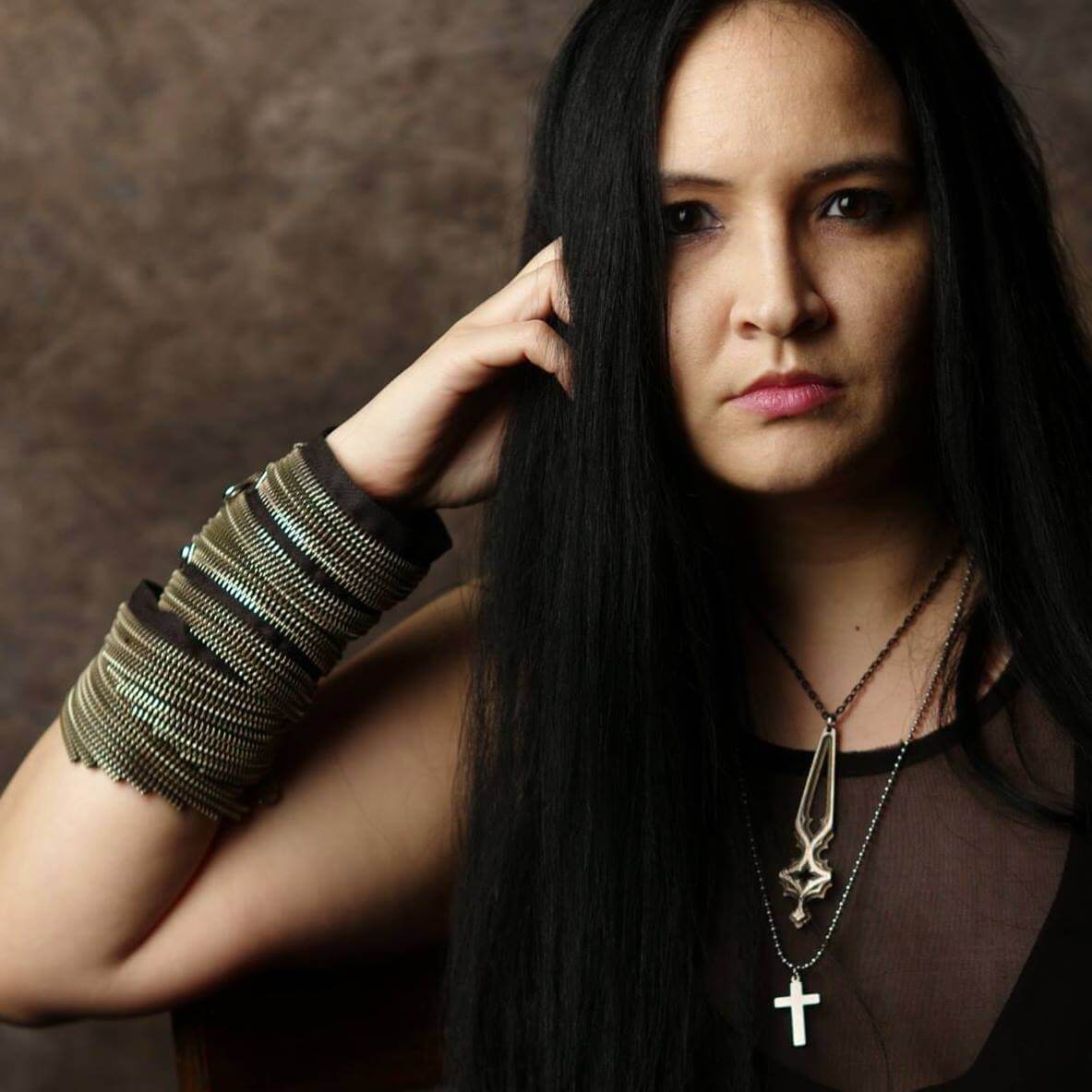 Photo by Kyle Cassidy
My background¶
I live in Philadelphia PA USA in the northern part of the city near Temple University. My academic background includes a master's degree in Fashion Design from Drexel University and a Bachelor's Degree in Textiles/Fibers from The University of the Arts. I've also studied fashion and textiles abroad in Florence, Italy and Paris, France. I have 8 years expereince teaching fashion and textiles at the university level. I've recently expanded my intrests into fashion and creative technology. Right now, I share my love of narrative, technology, and fashion through workshops and guest lectures with students at TC, Columbia University, where I teach workshops in Creative Technology.
Previous work¶
I am known for my avant-garde zipper wearables seen on television, music videos, and advertising for clients such as Cher, Kylie Minogue, Steve Aoki, MAC, and YKK USA. I was one of the top 3 finalists on Bravo TV's Styled to Rock, chosen by Rihanna to be mentored by celebrity stylist Mel Ottenberg. I was the winner of the RAW ARTIST Fashion Designer of the Year (2012) and has had the honor of showing my work at Altaroma IT, NY Fashion Week, Philadelphia Fashion Week, RAW Hollywood, MIT, SFMOMA, and the Philadelphia Film Festival. My press tears include editorals in Harper's Bazaar Vietnam, GQ Vietnam, and British Vogue.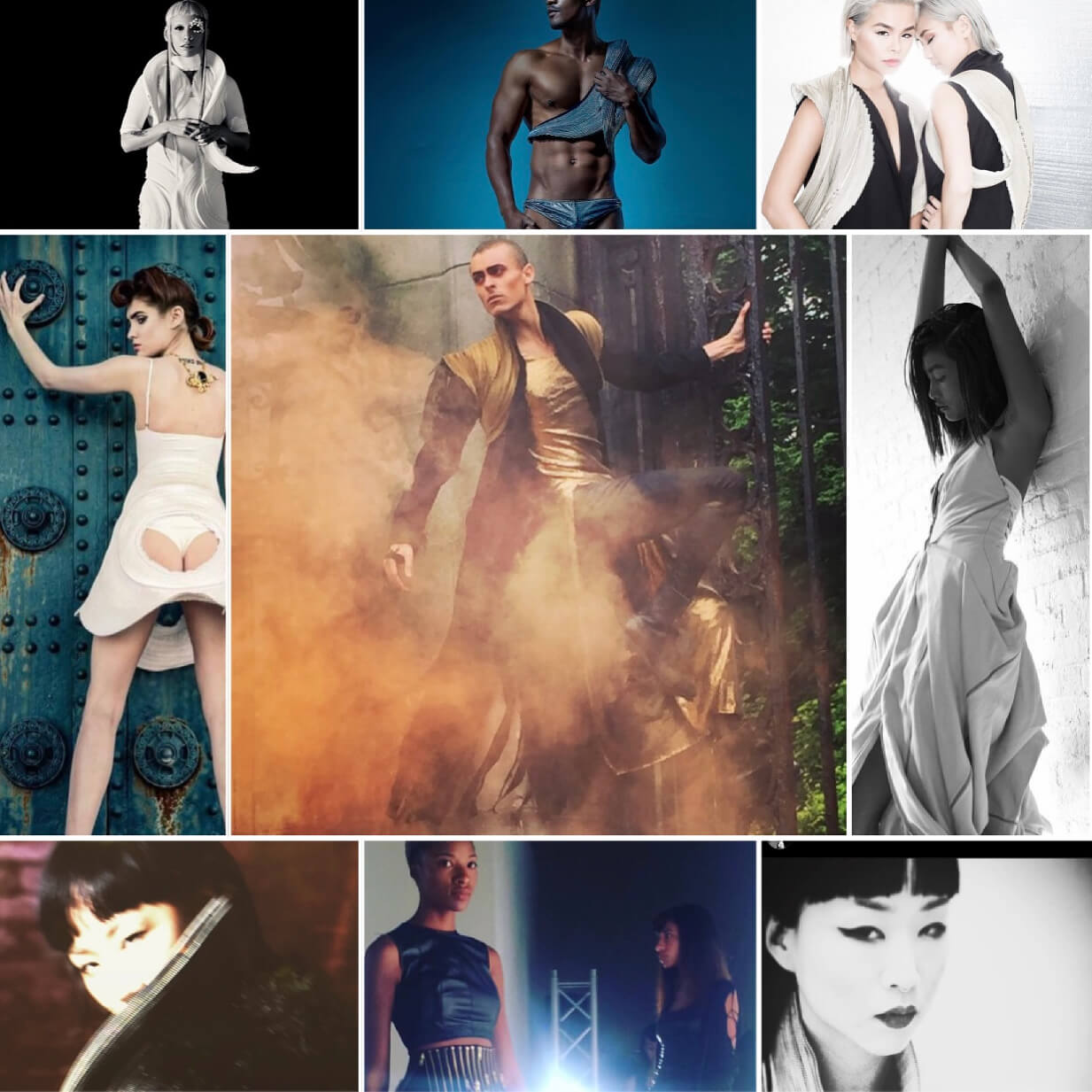 America's Next Top Model @corywadeoffical by @elizabethcross @lilygatins @devilette by @kylecassidy @kristenathena by @jerrybphoto published in Dark Beauty Magazine @esquirevietnam styled by @kevinlparker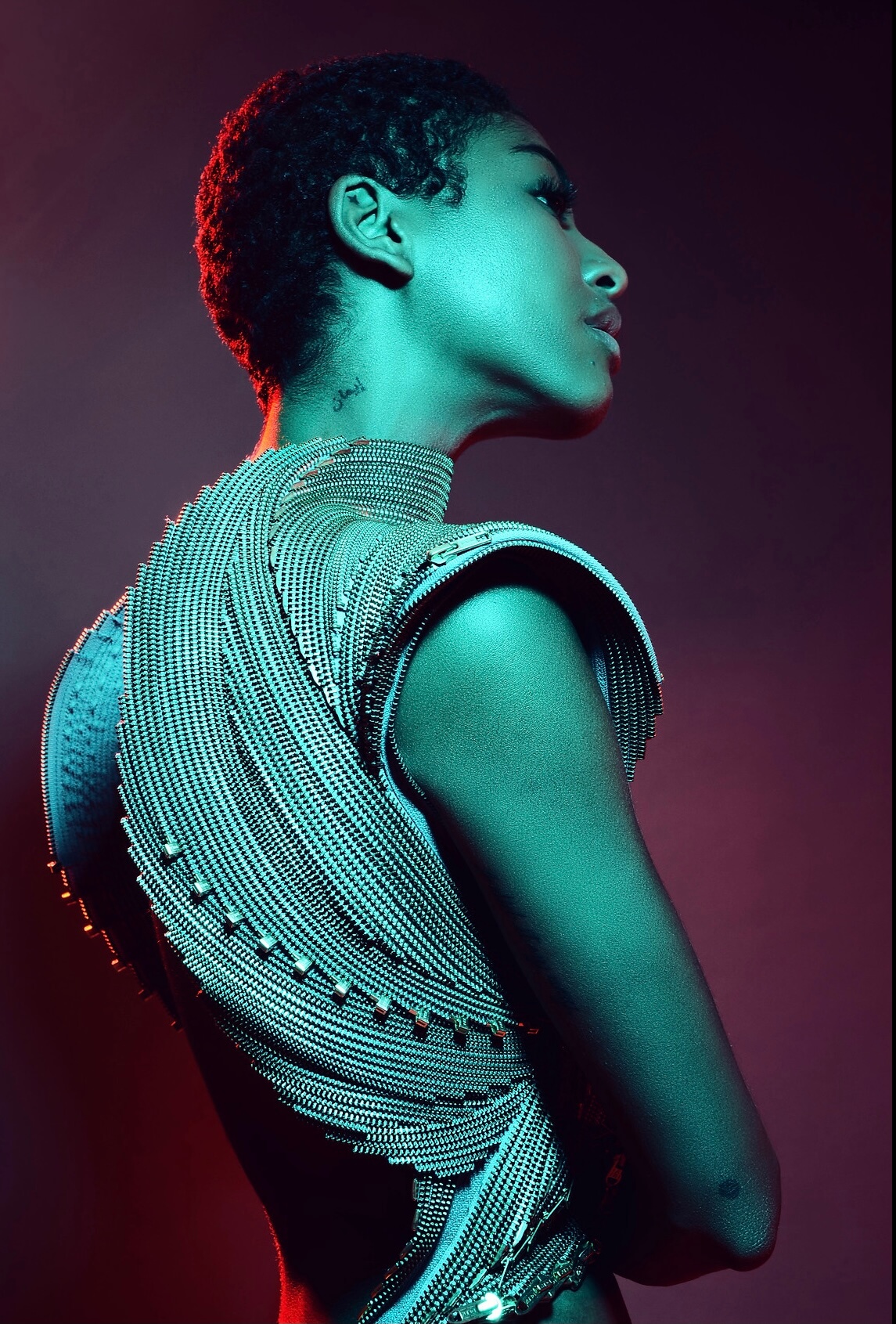 Photo by Irvin Rivera Published in A Book of
Visit this website to see more of my work!
Fashion Tech Work¶
"Unsilencing: I had a dream that you were seated beneath a starry sky..." Digital embriodery on silk, soundwave digital printing on silk, AR poem text and audio.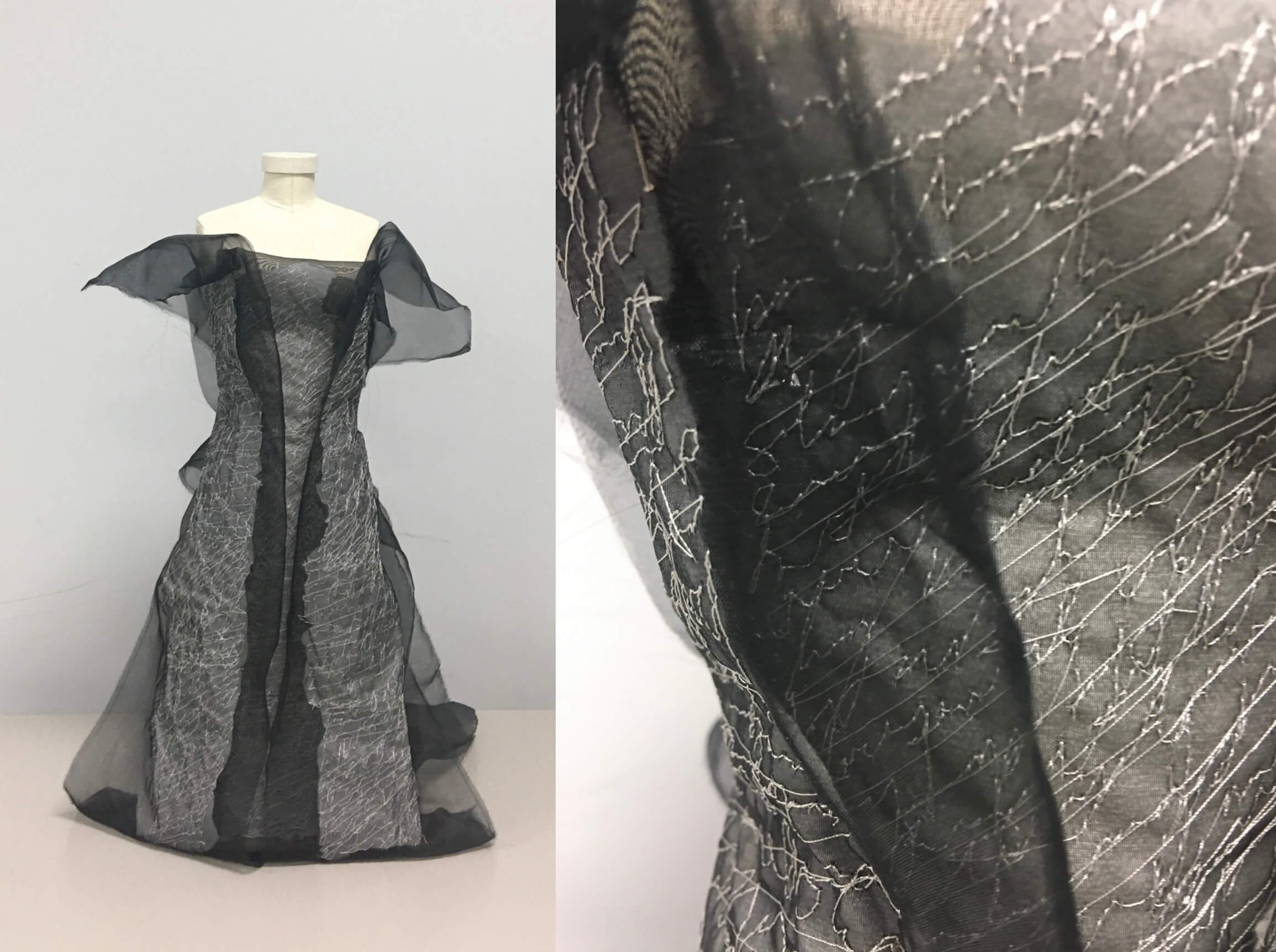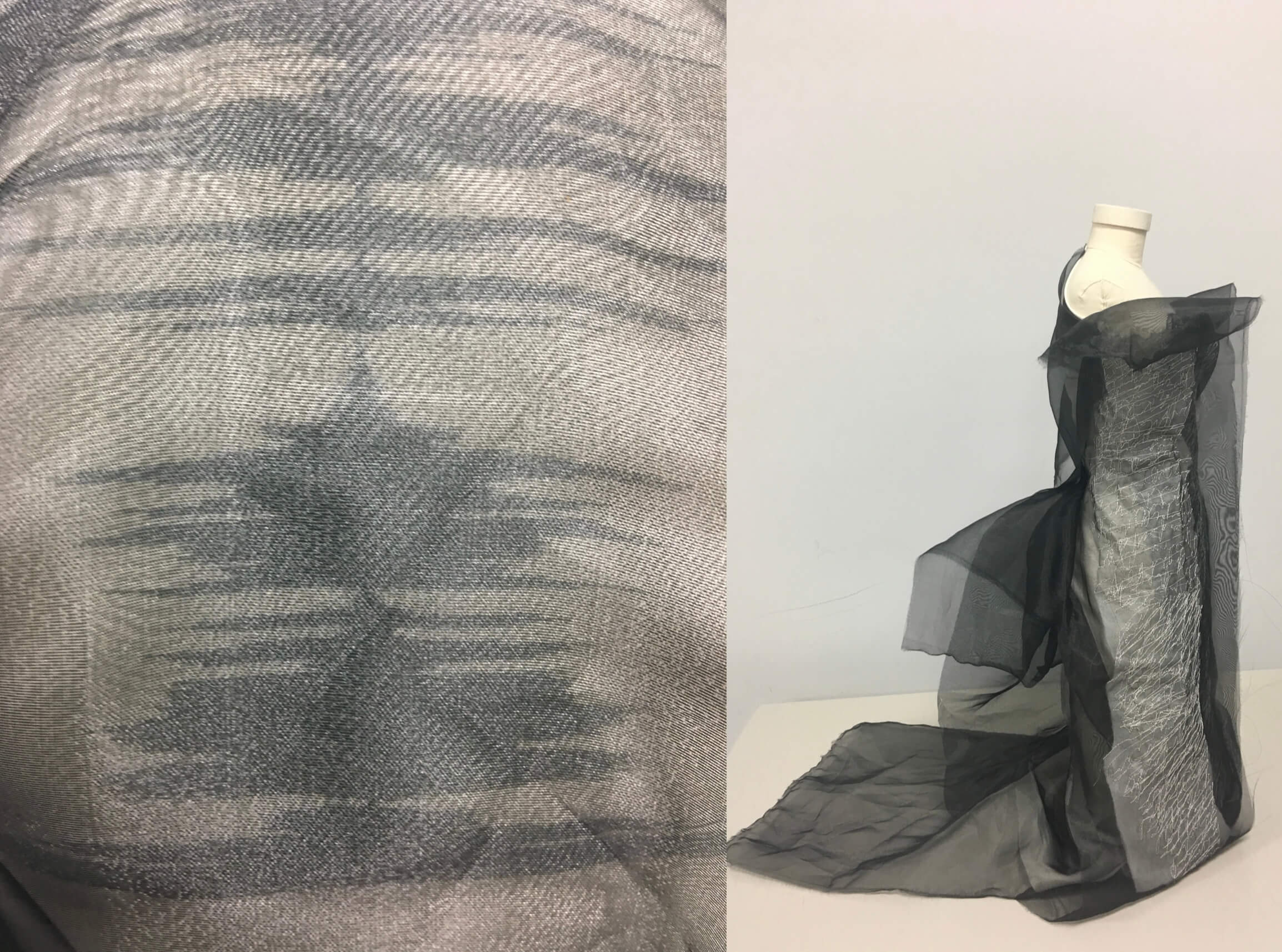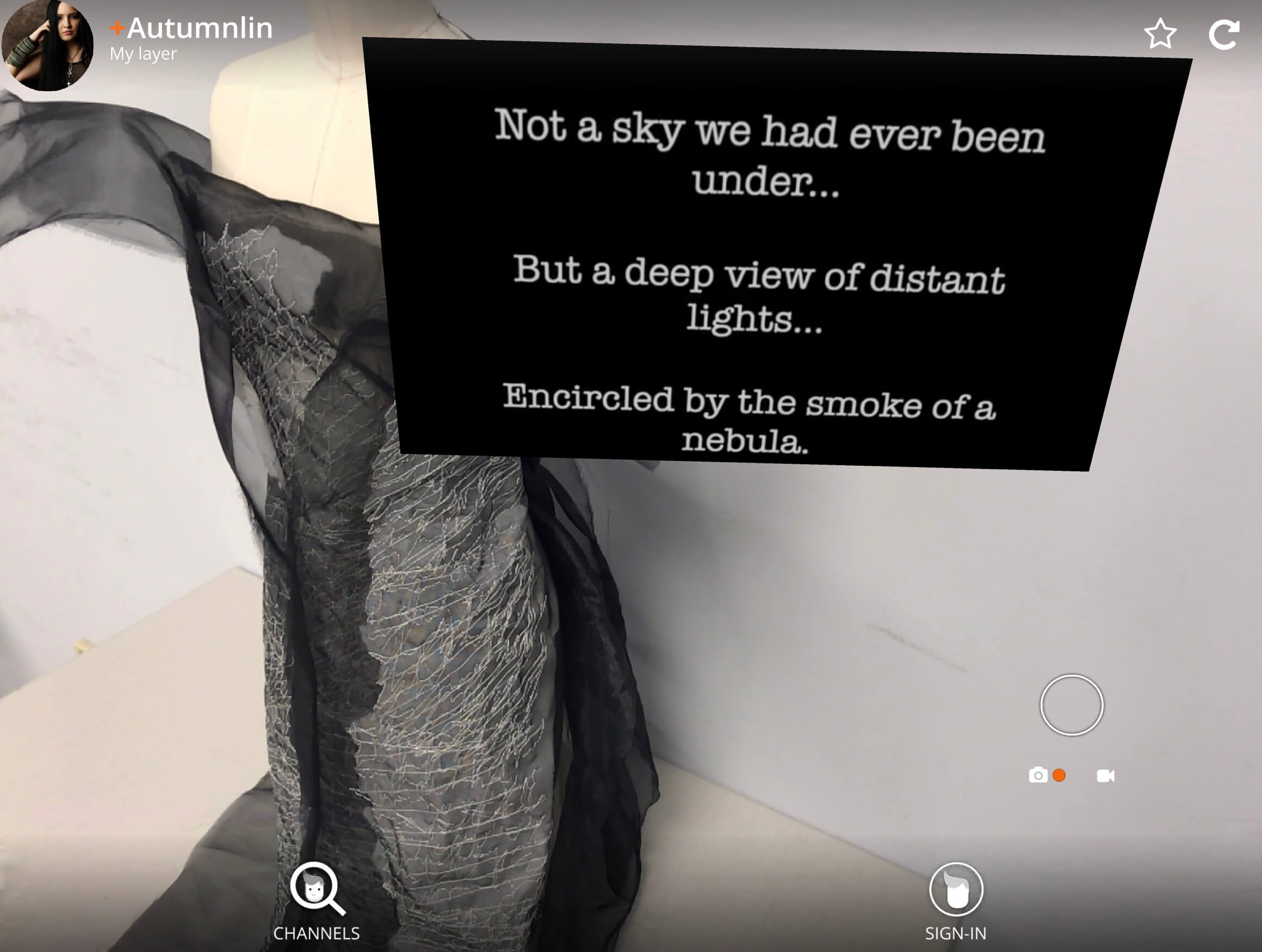 3D printed glow-in-the-dark PLA drawn in VR using Google Tiltbrush - Shown at Philadelphia Fashion Week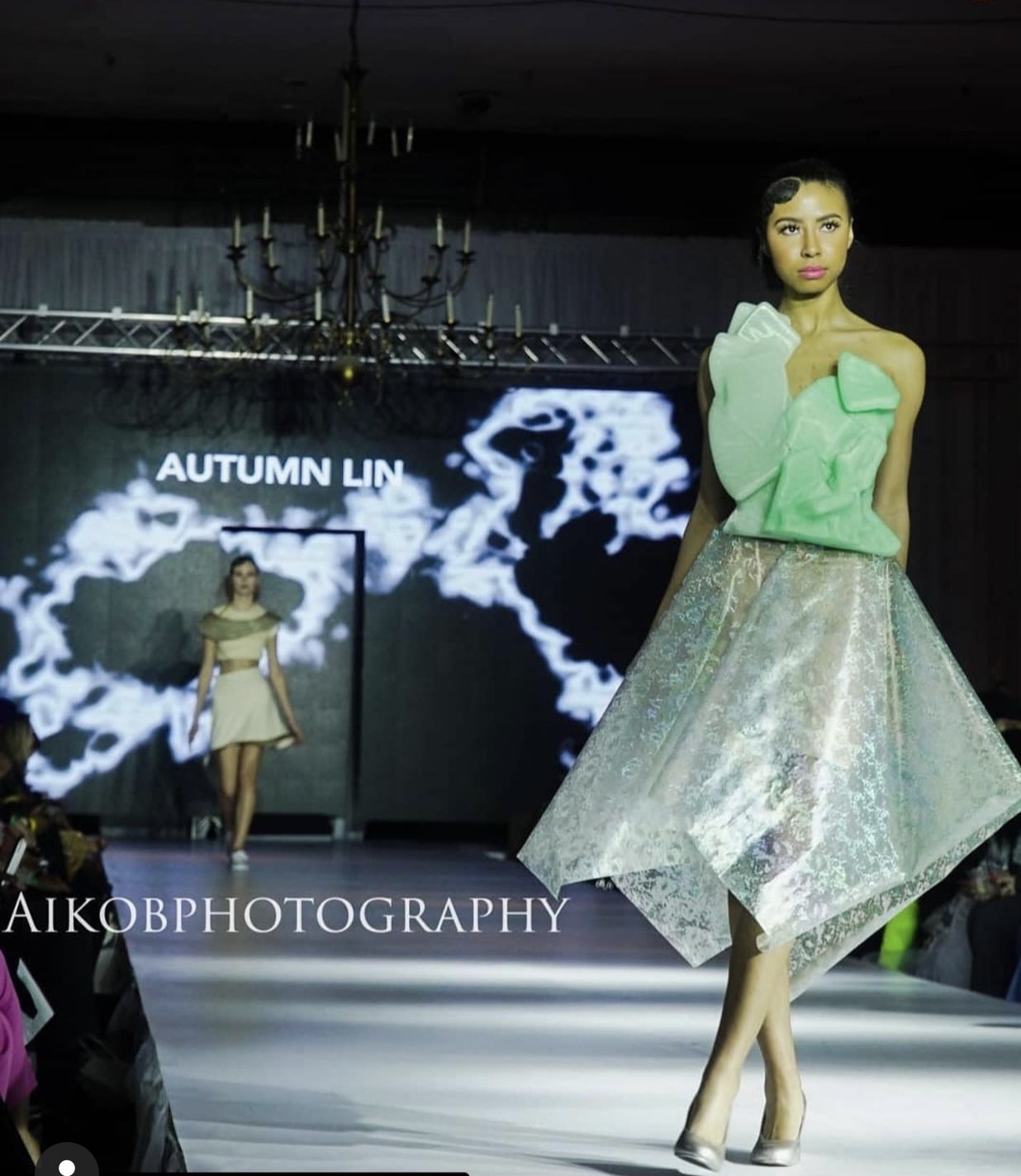 Fiber optic dress programmed with Adafruit Circuit Playground - Shown at Altaroma as part of Digital Fashion Night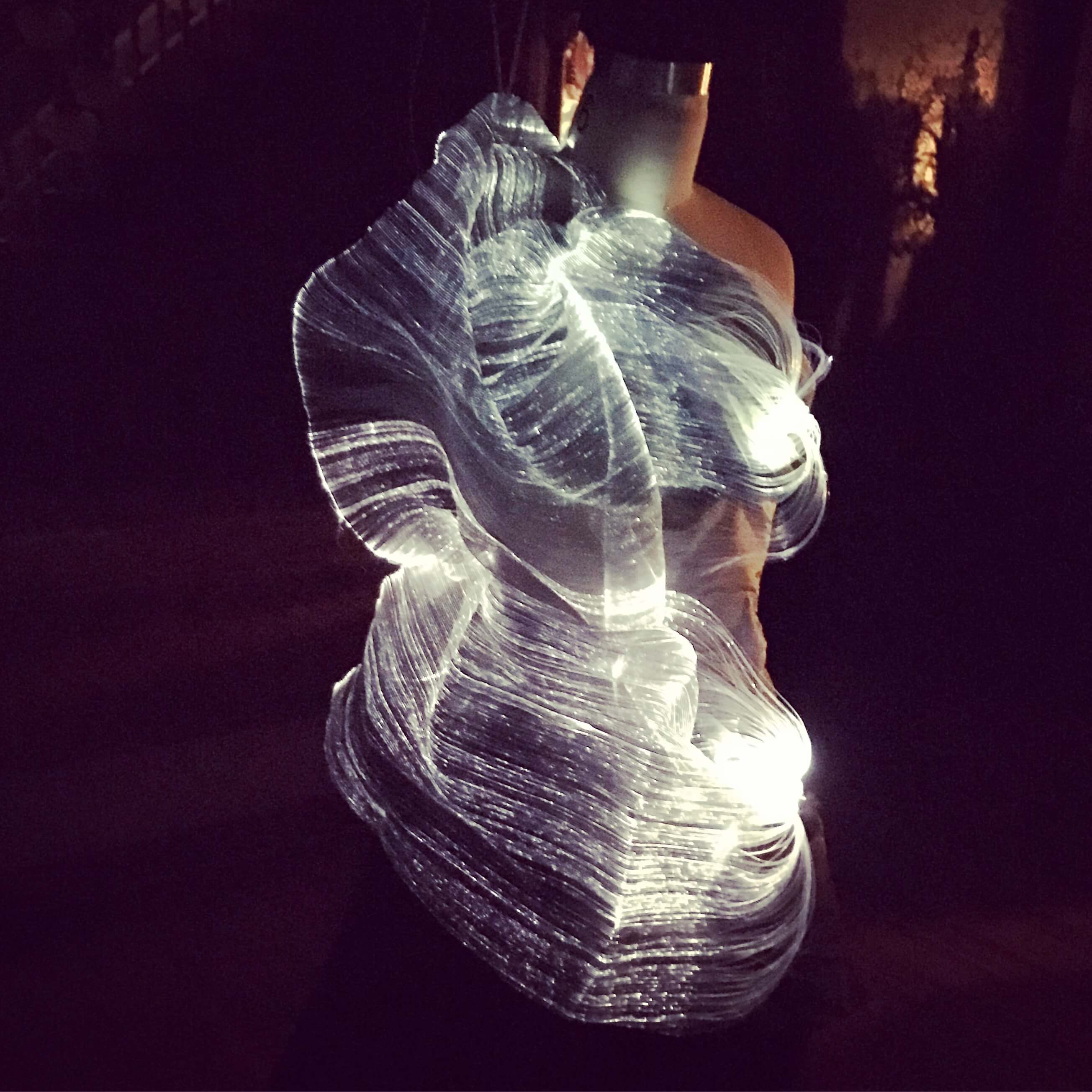 "If I could wear my feelings..." and "I would draw myself differently..." 3D printed PLA on silk organza (drawn in Procreate) and 3D printed 1/3 scale dress form (black)- Shown at TC's Macy Gallery NYC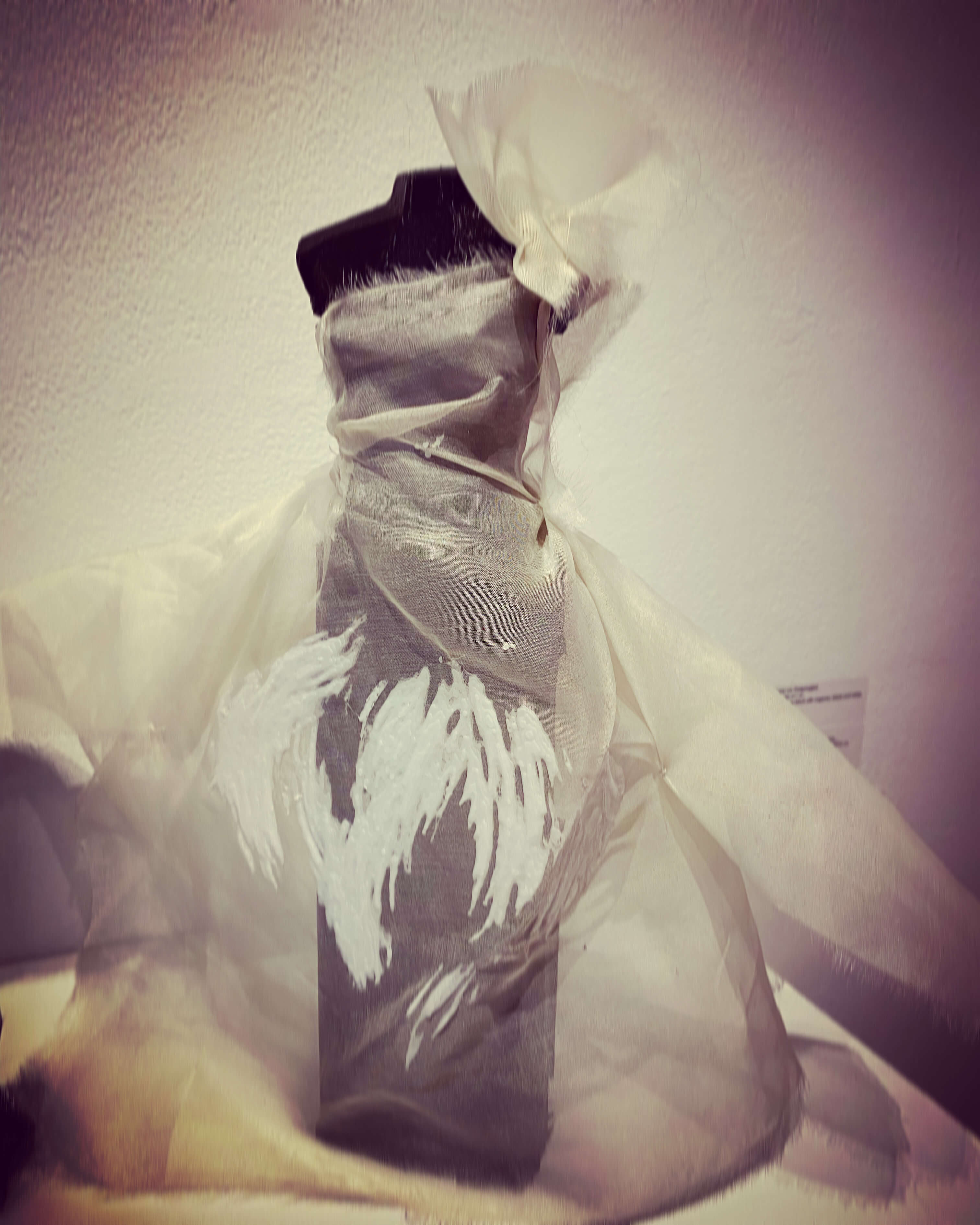 ---
Last update: 2021-11-23