..............................................................
Stéphanie Santos da Costa#
A goal should scare you a little, and excite you a lot. - Joe Vitale
About me#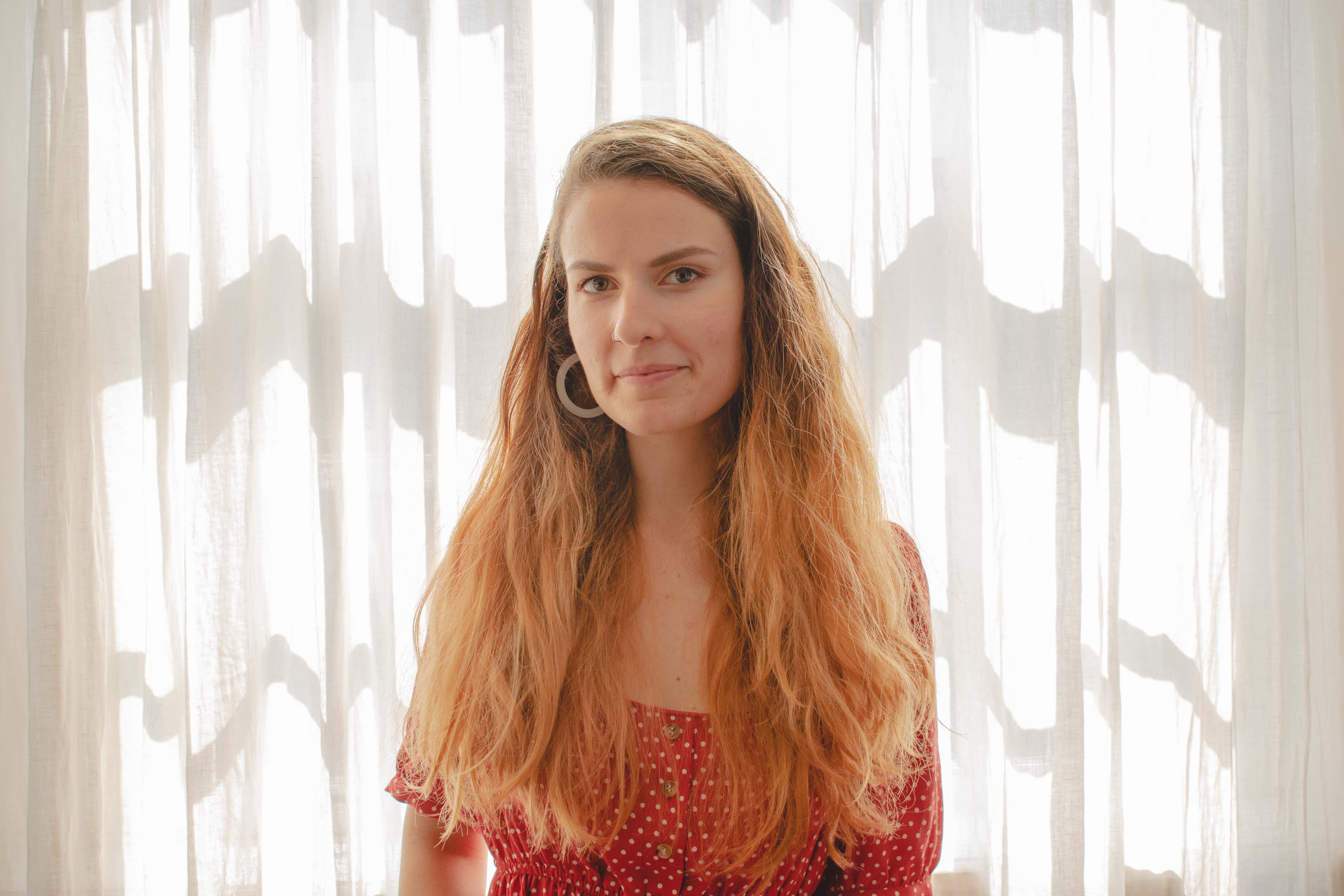 Hello world!
My name is Stéphanie. I am 25 years young, born in Luxembourg and with Portuguese Origins.
My background#
I studied Arts and Graphic Design in Highschool (in Luxembourg city). Went to France in the North where I earned my Fashion Design degree at ESMOD Roubaix a few months ago, and just finished my internship at Iris Van Herpen.
Fashion Designer
Photographer
Graphic Designer
Enthusiastic human being
Modern Hippie
INTP/INFP
A person is but the product of their thoughts. What they think, they become. - Mahatma Gandhi
Previous work#
La petite robe noire
The 'la petite robe noire' is a project around the iconic black dress. The design was researched and draped directly on the mannequin, while the 3D pen made corset has been inspired by the templates of a previously made bustier. The dress itself is composed of two sewed pieces ( sleeve and body piece ).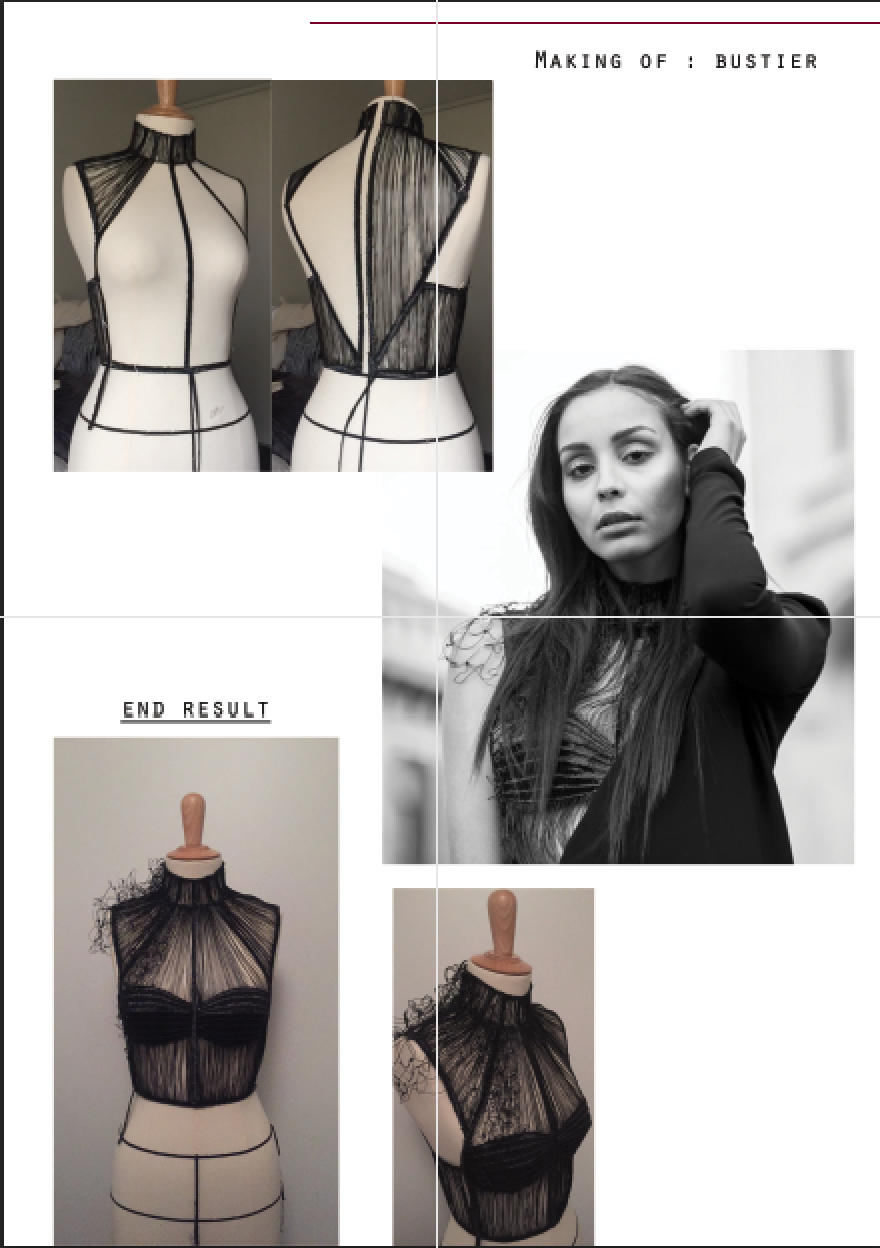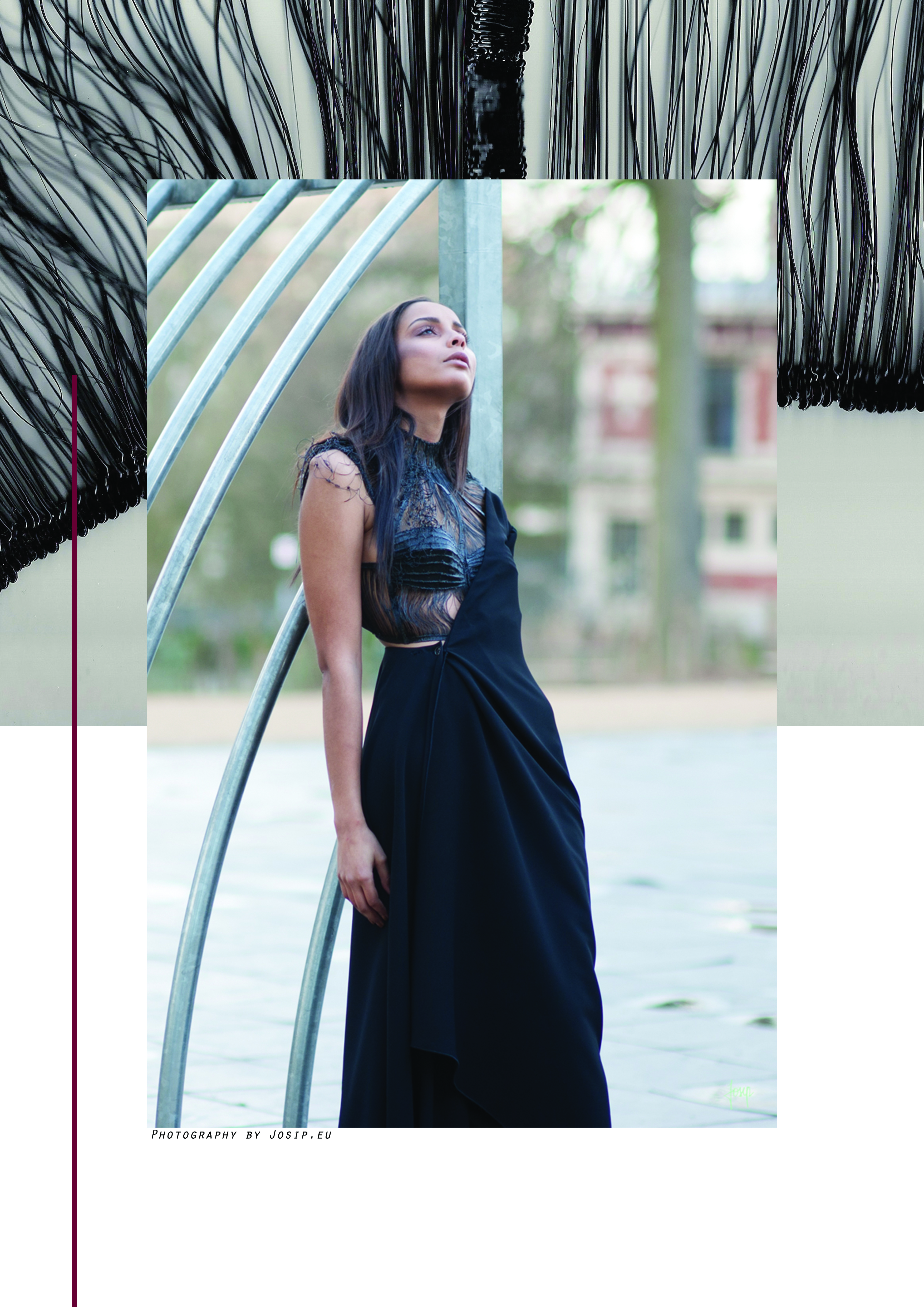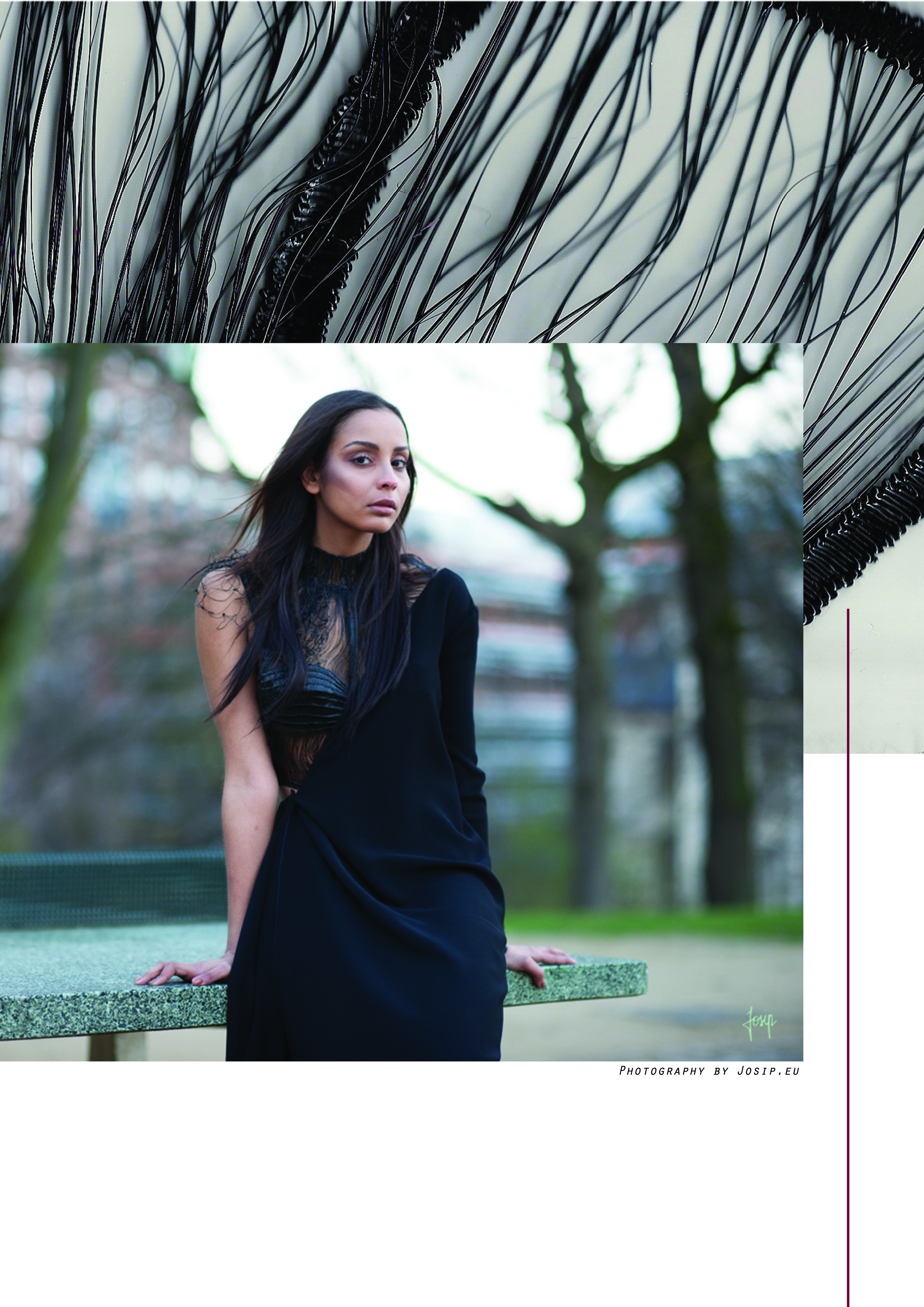 For extra curiosity on the process, I invite you to check the Robe noire book - link to come !
HYBRID.#
HYBRID teaser with sound.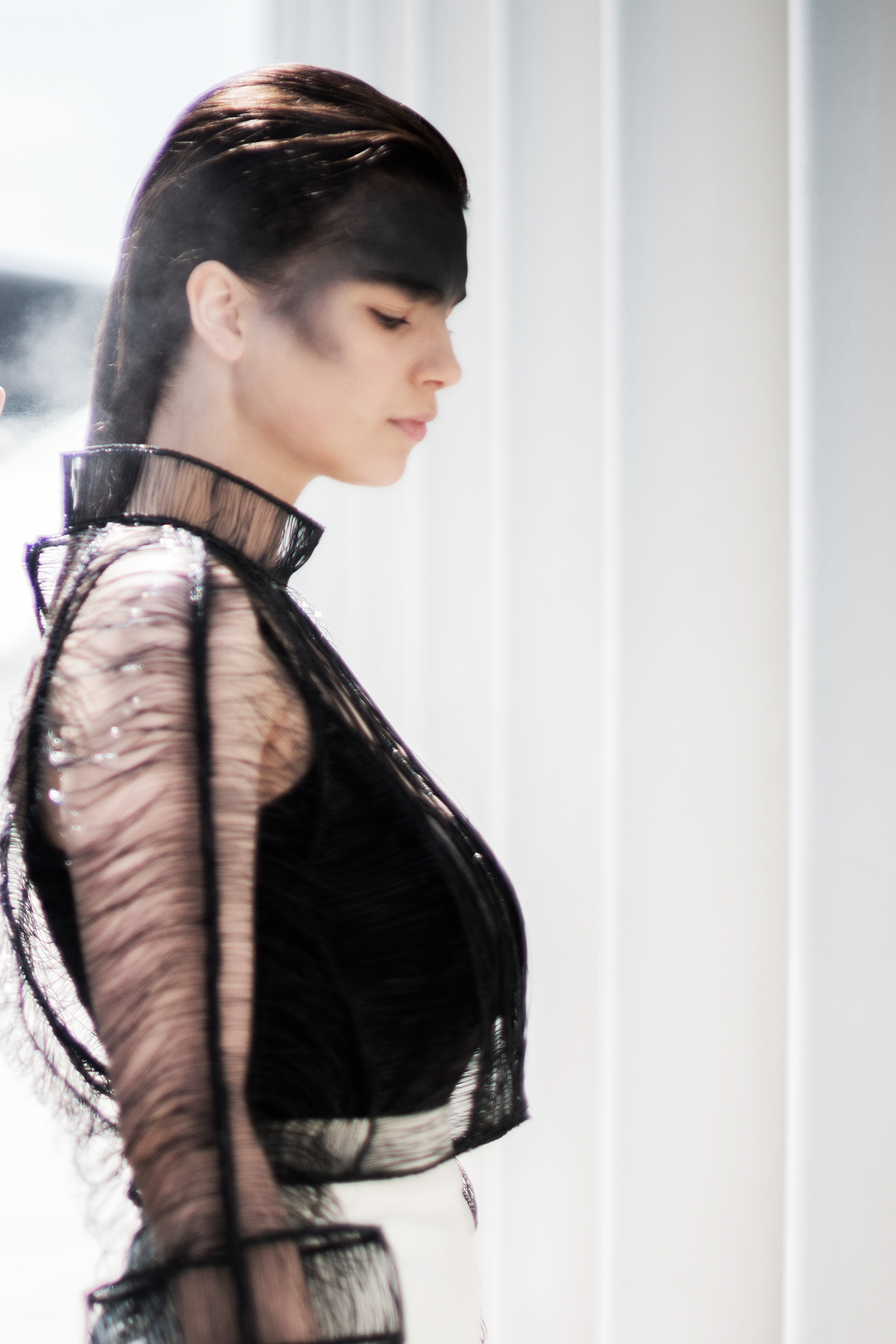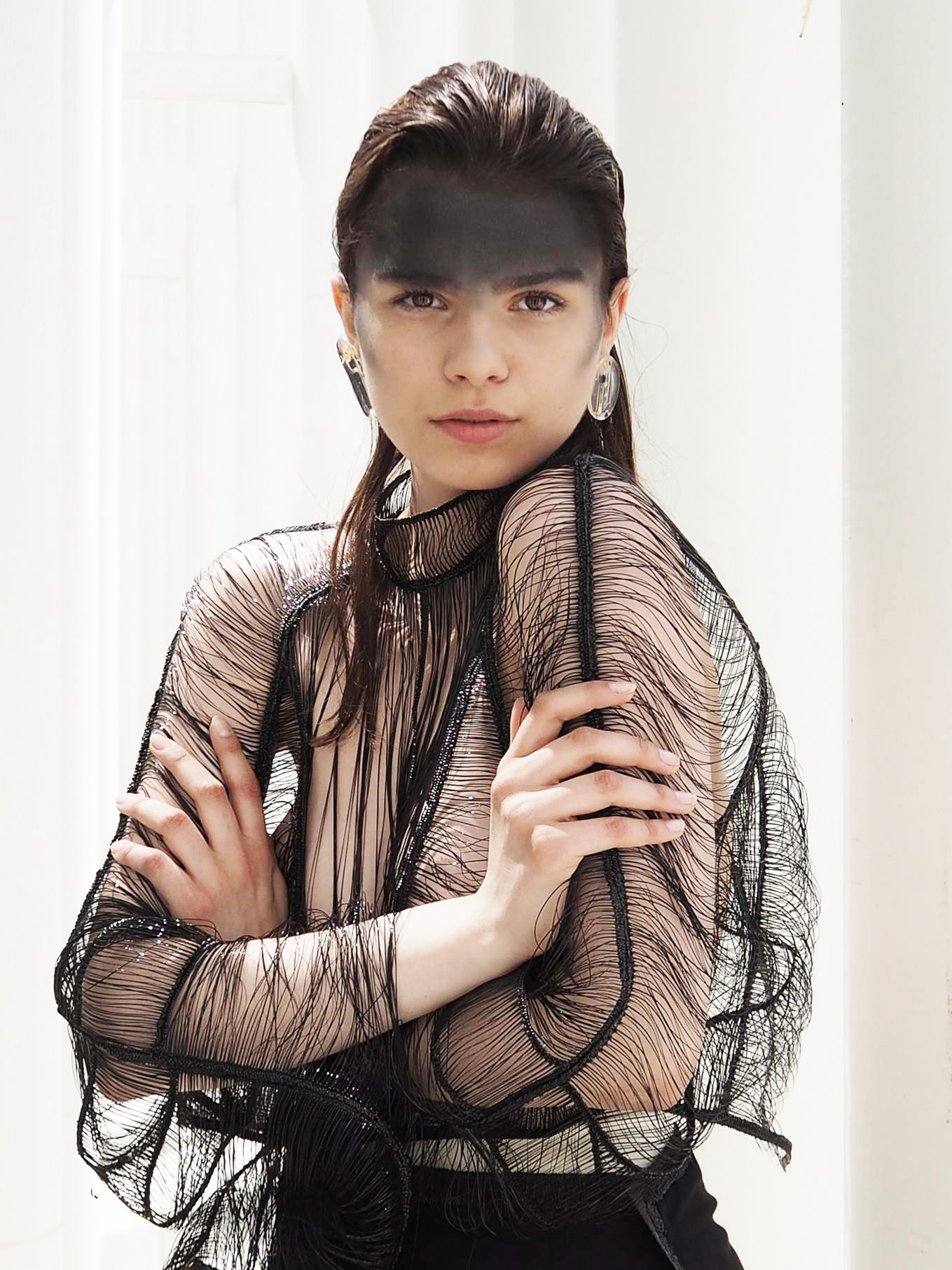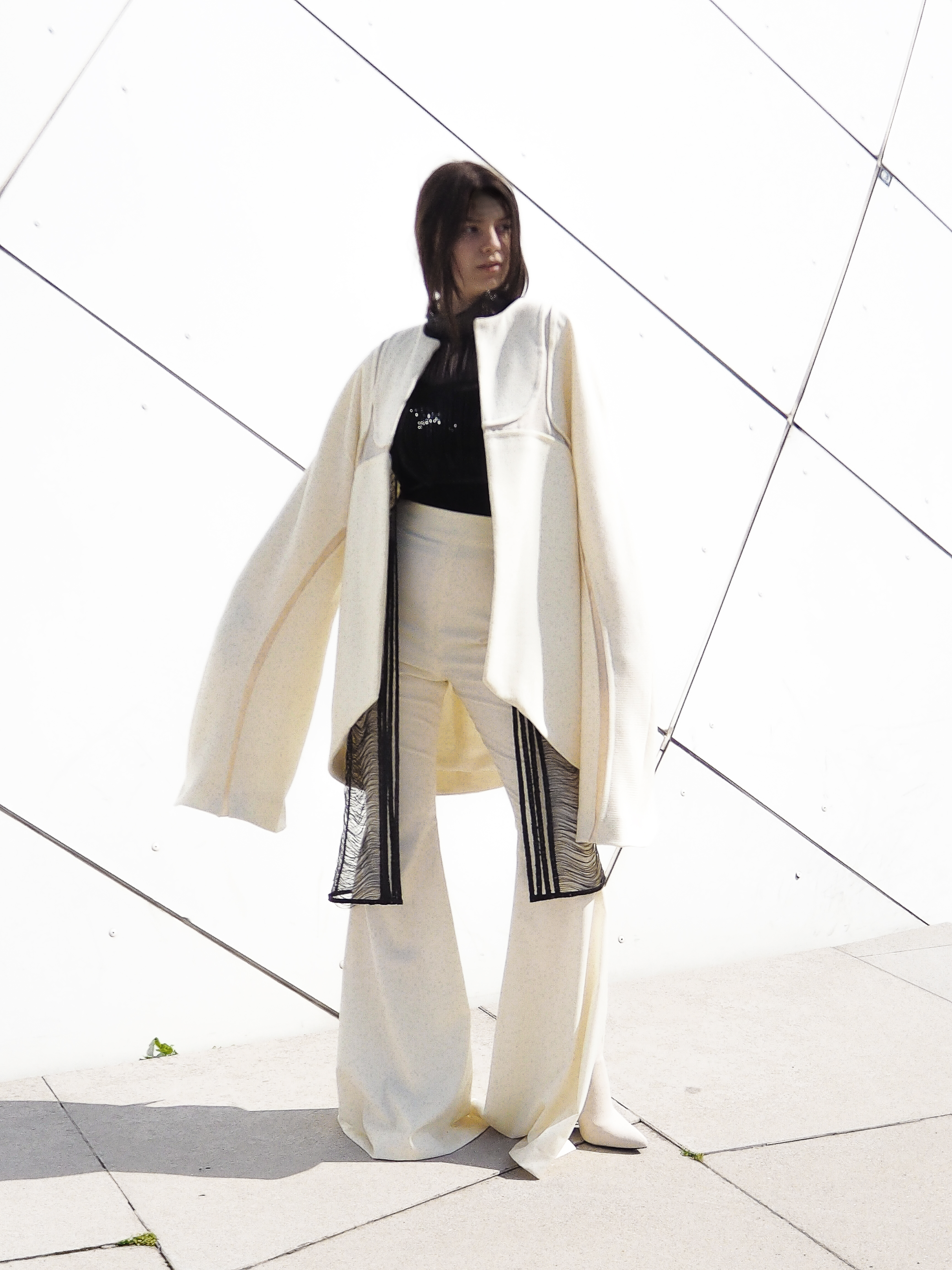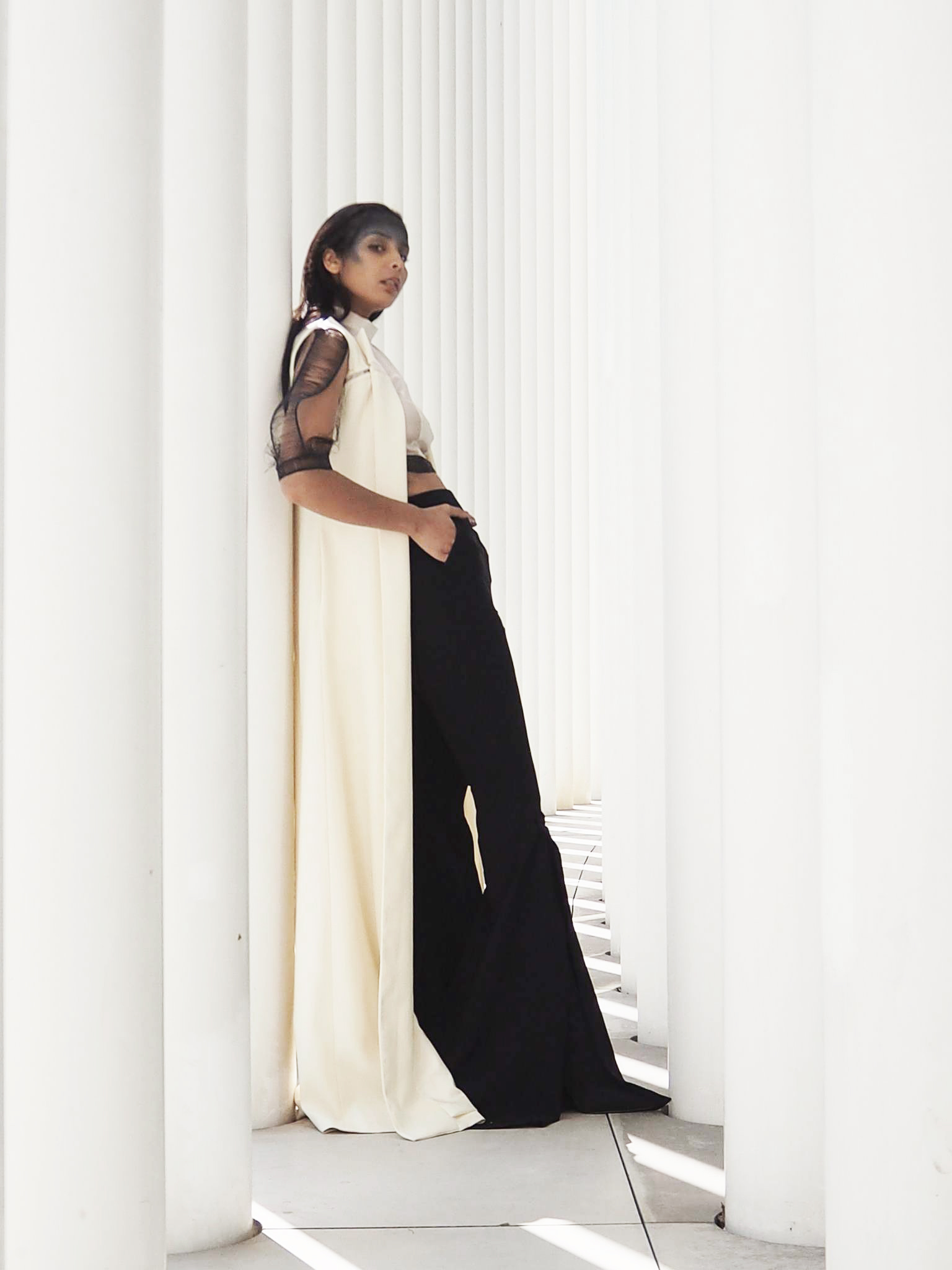 'HYBRID' is my final exam/project of my 3 years of Fashion design studies at ESMOD Roubaix, France. The collection is all about combining technology and Haute couture techniques. Inpired by the gills of mushrooms and Iris Van Herpen, I wanted the design to be myteriously classy and feminin with a touch of futurism. The added technology is the 3D pen. I experimented with the new tool to create a new technique for garment making. This collection has a total of 18 garments; some are completely made of fabric, others have added pieces of 3D pen elements, and 2 pieces are fully made with the 3D pen.
The main design was inspired by the gills of mushrooms, as I believe that they are the planets true hero :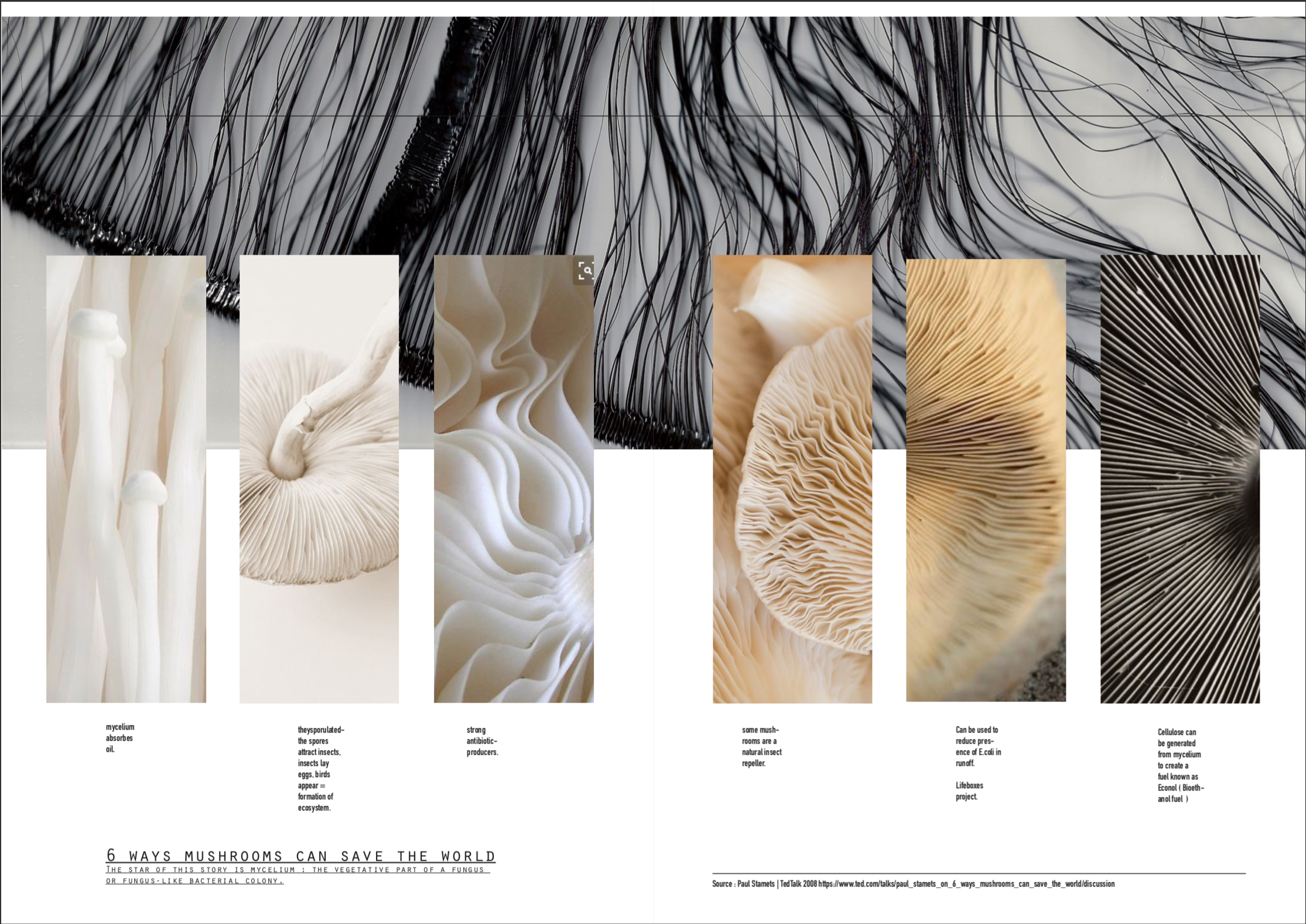 As Paul Stamets said:
Matter begets life.

Life becomes single cells.

Single cells become strings.

Strings become chains.

Chains become network.

Paradigm that we see throughout the universe.
Making of the 3D pen pieces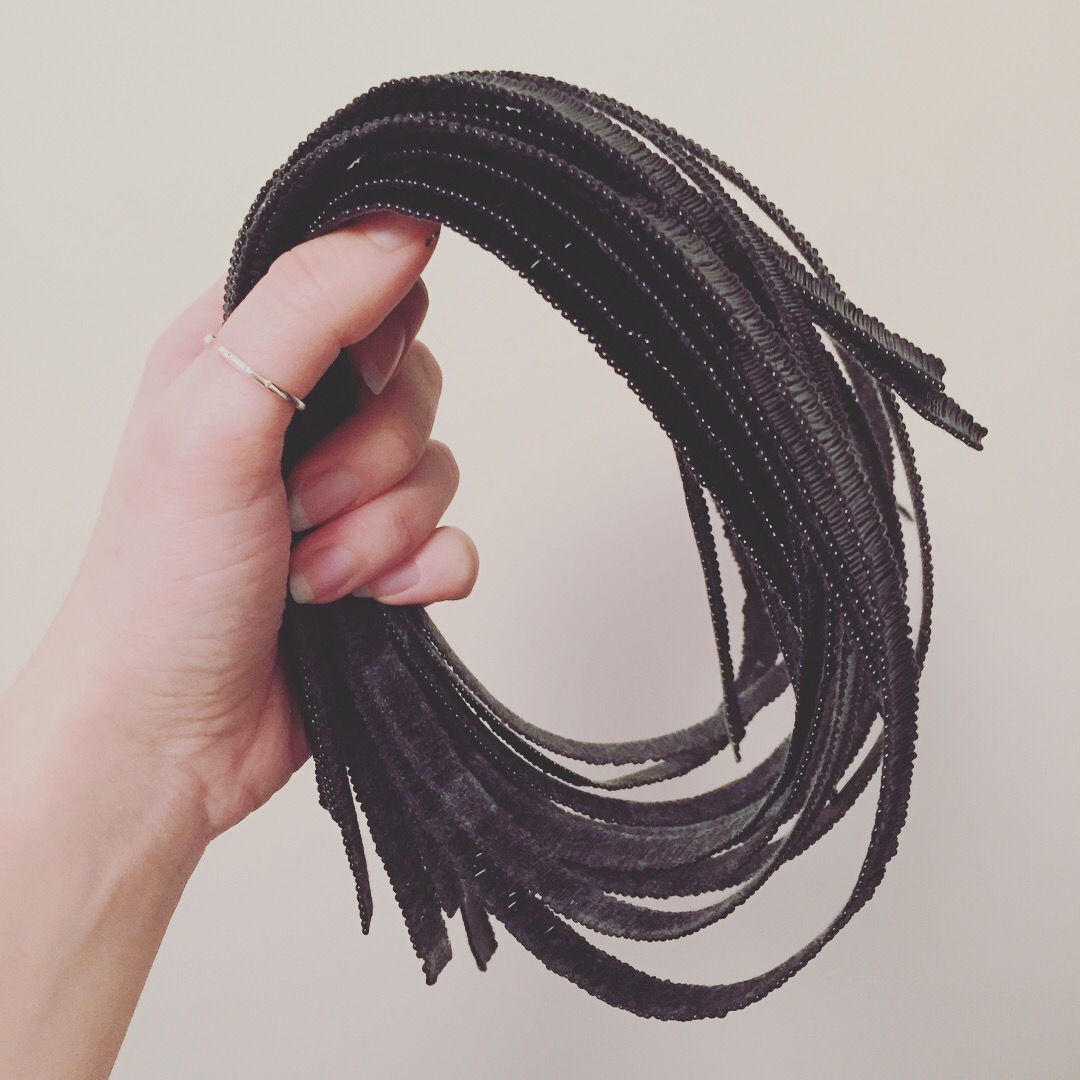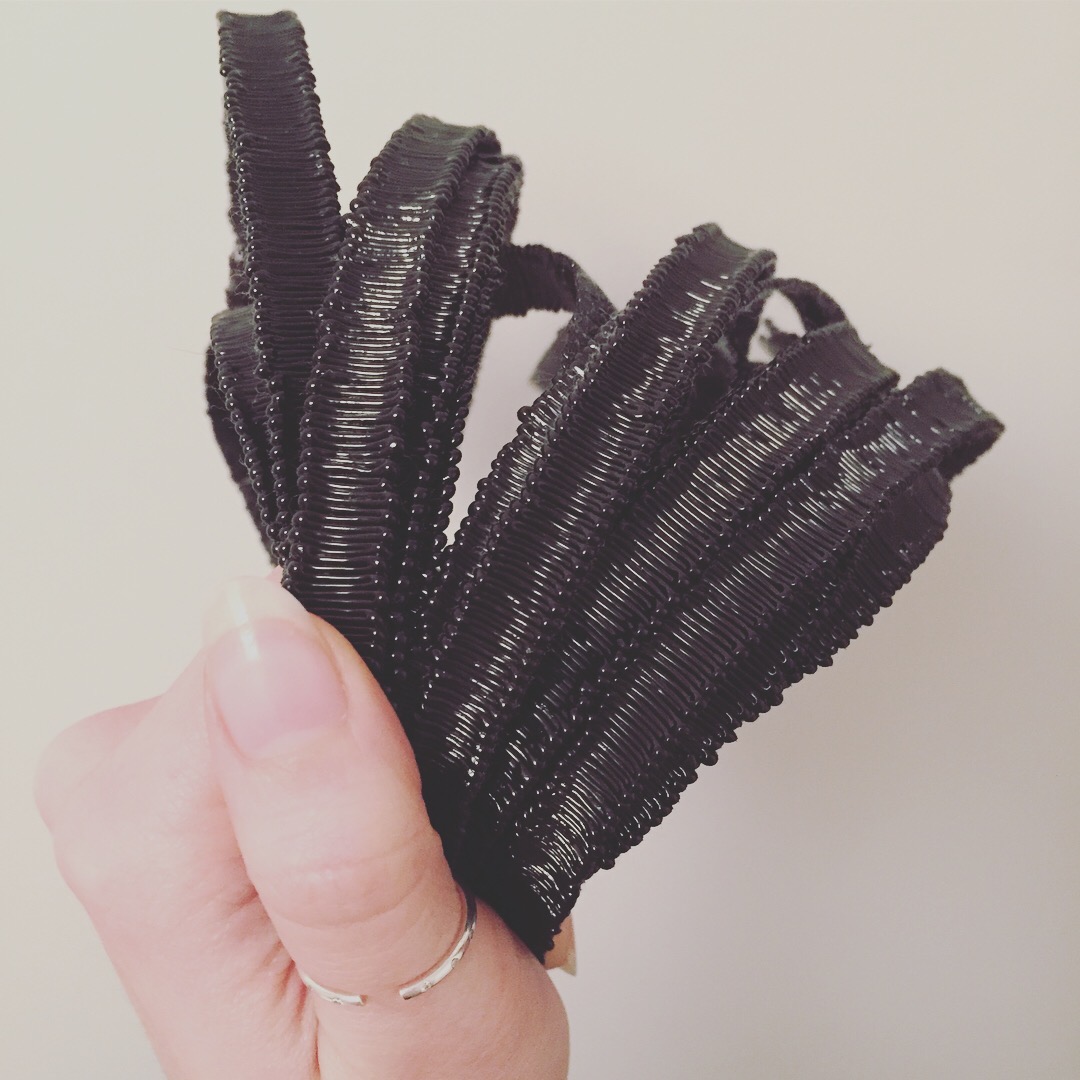 Starting by creating the boning of the 3D pen garment.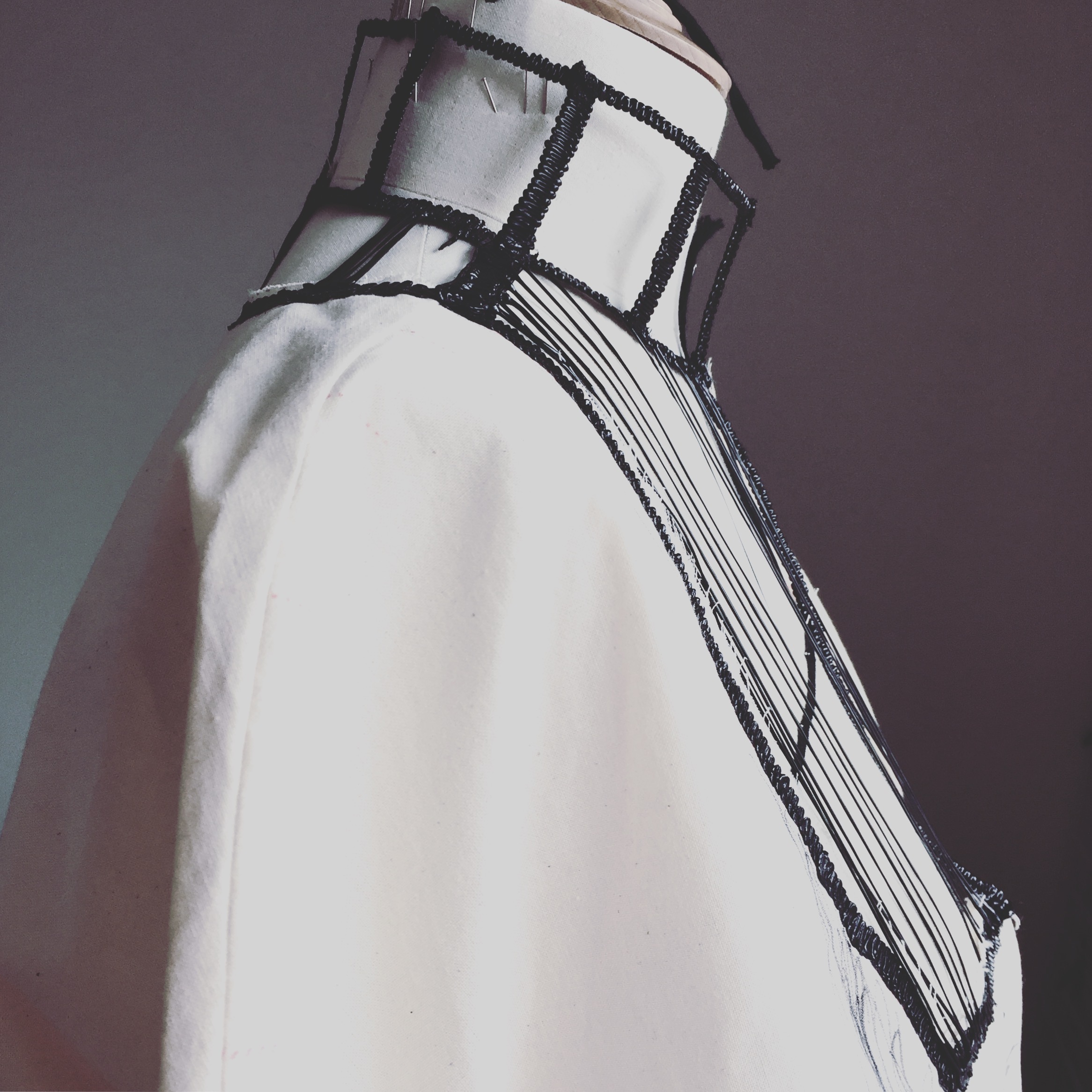 Putting the boning together to slowly create the shape wanted by testing on the garment prototype on mannequin.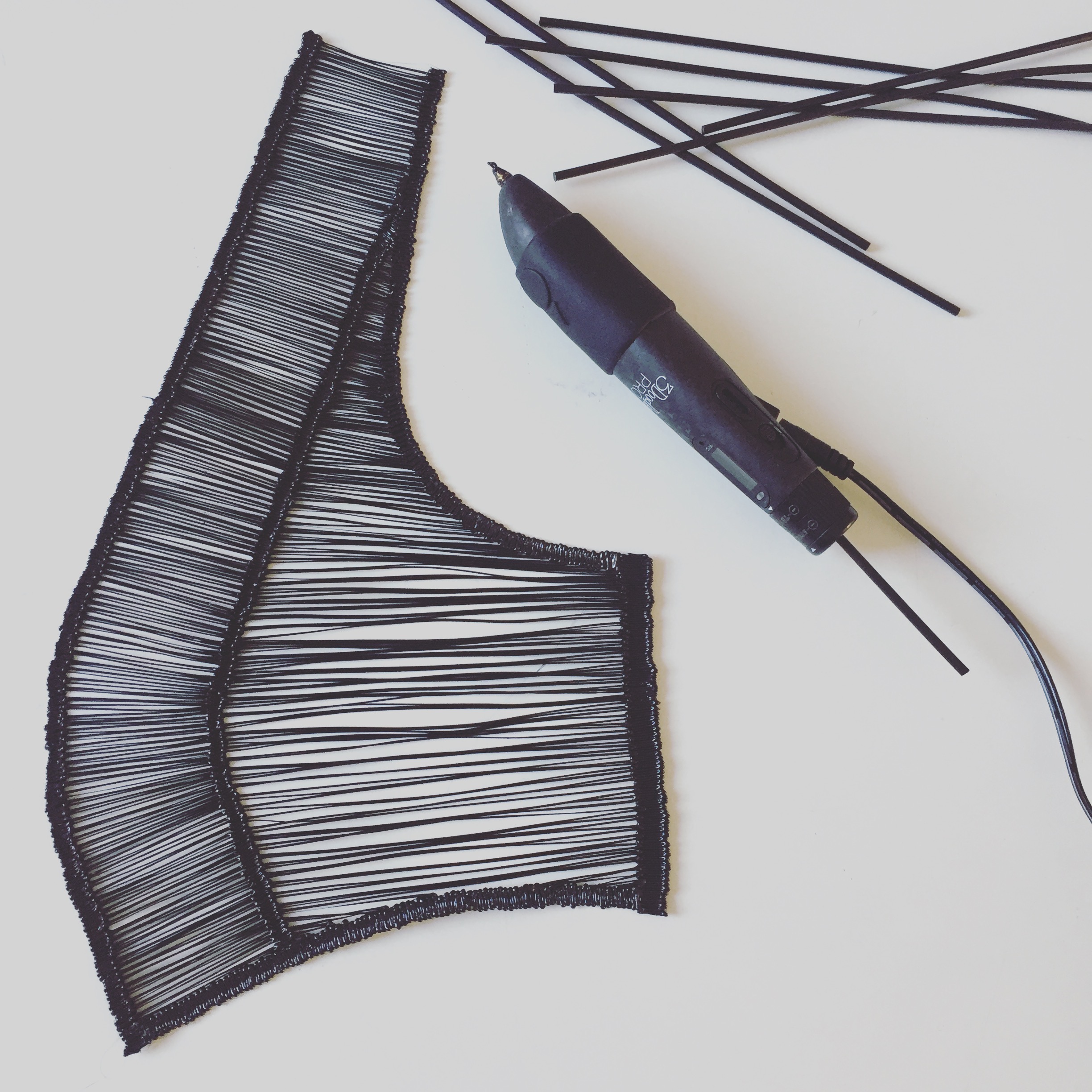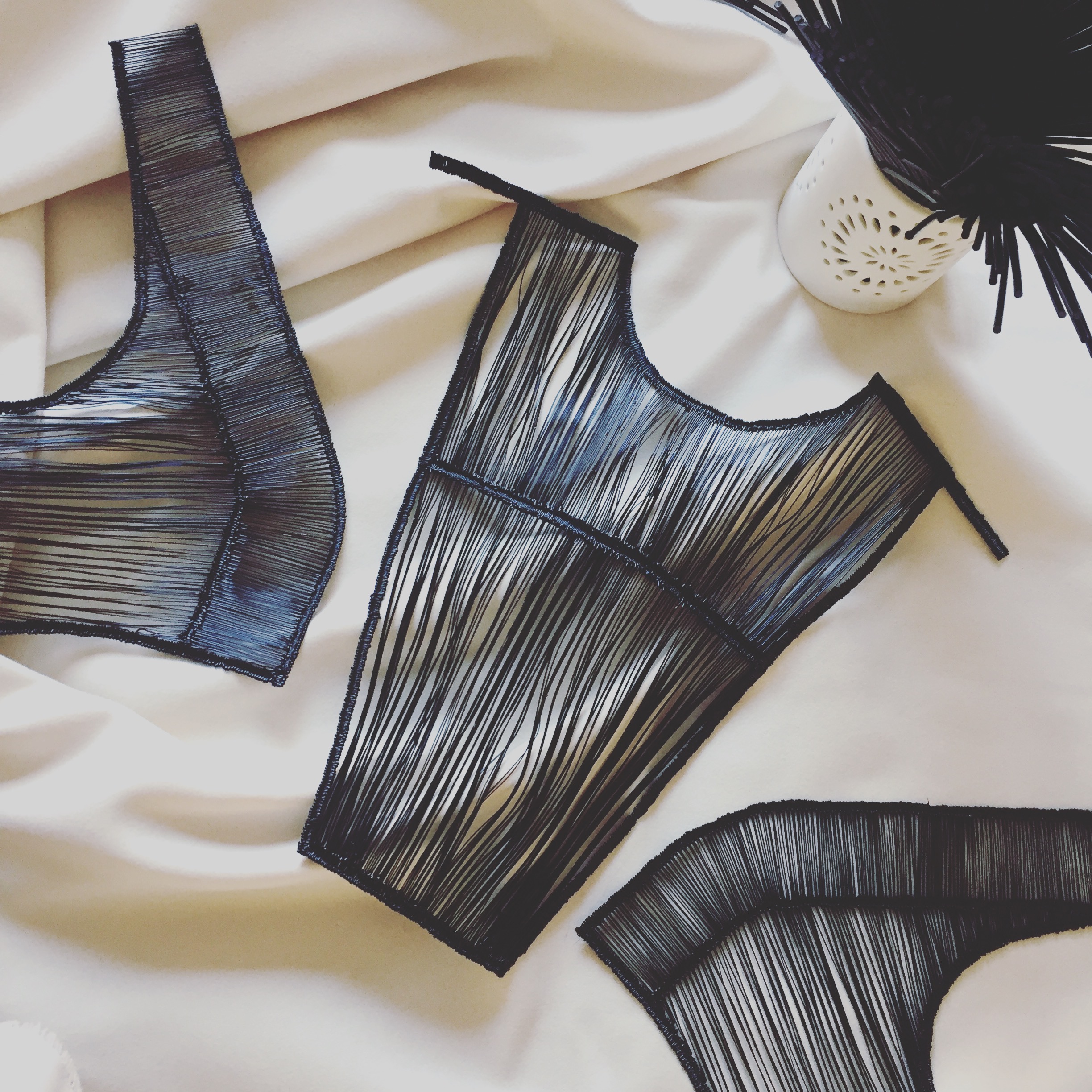 Creating all the verticale and horizontal lines inside the boning structure.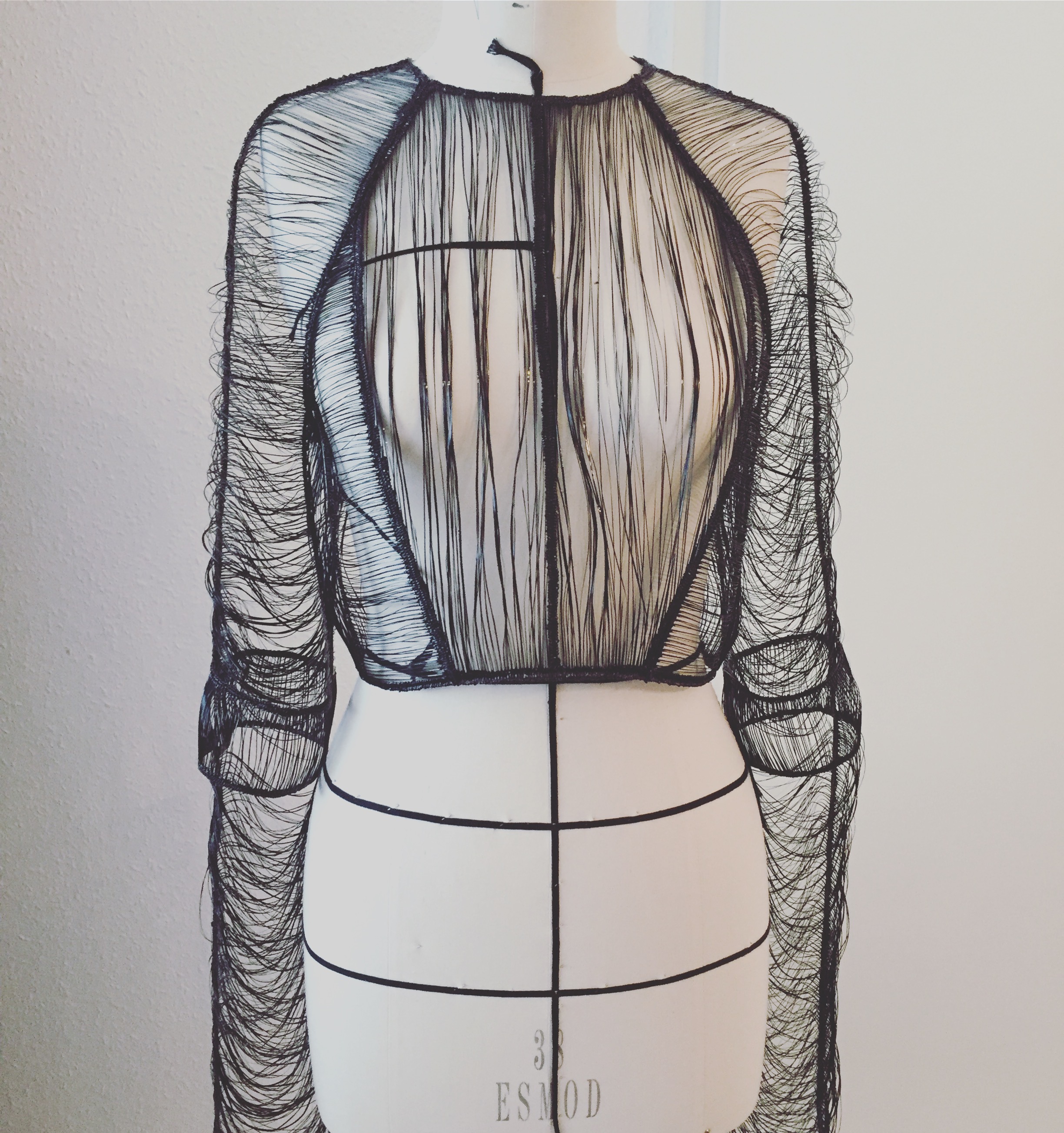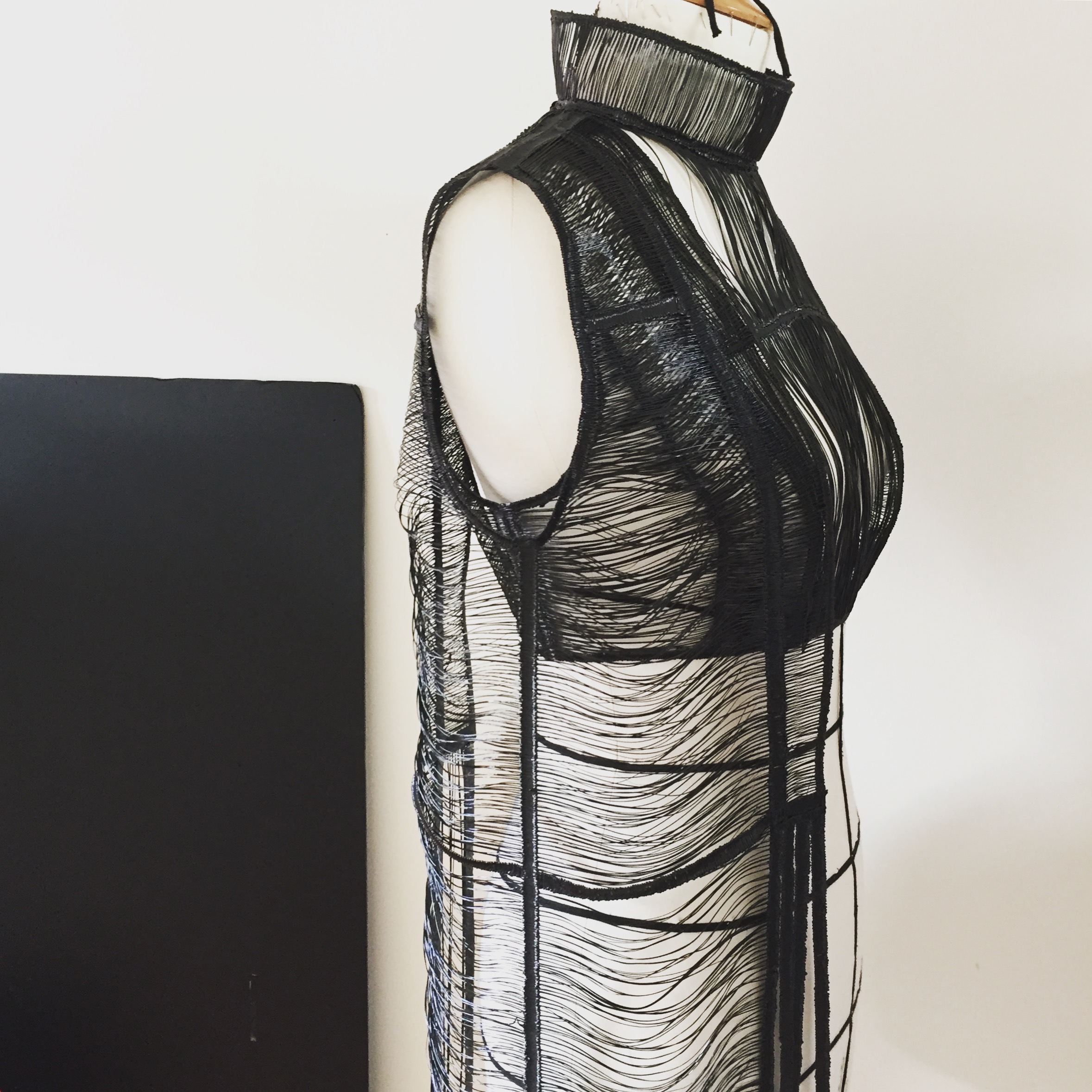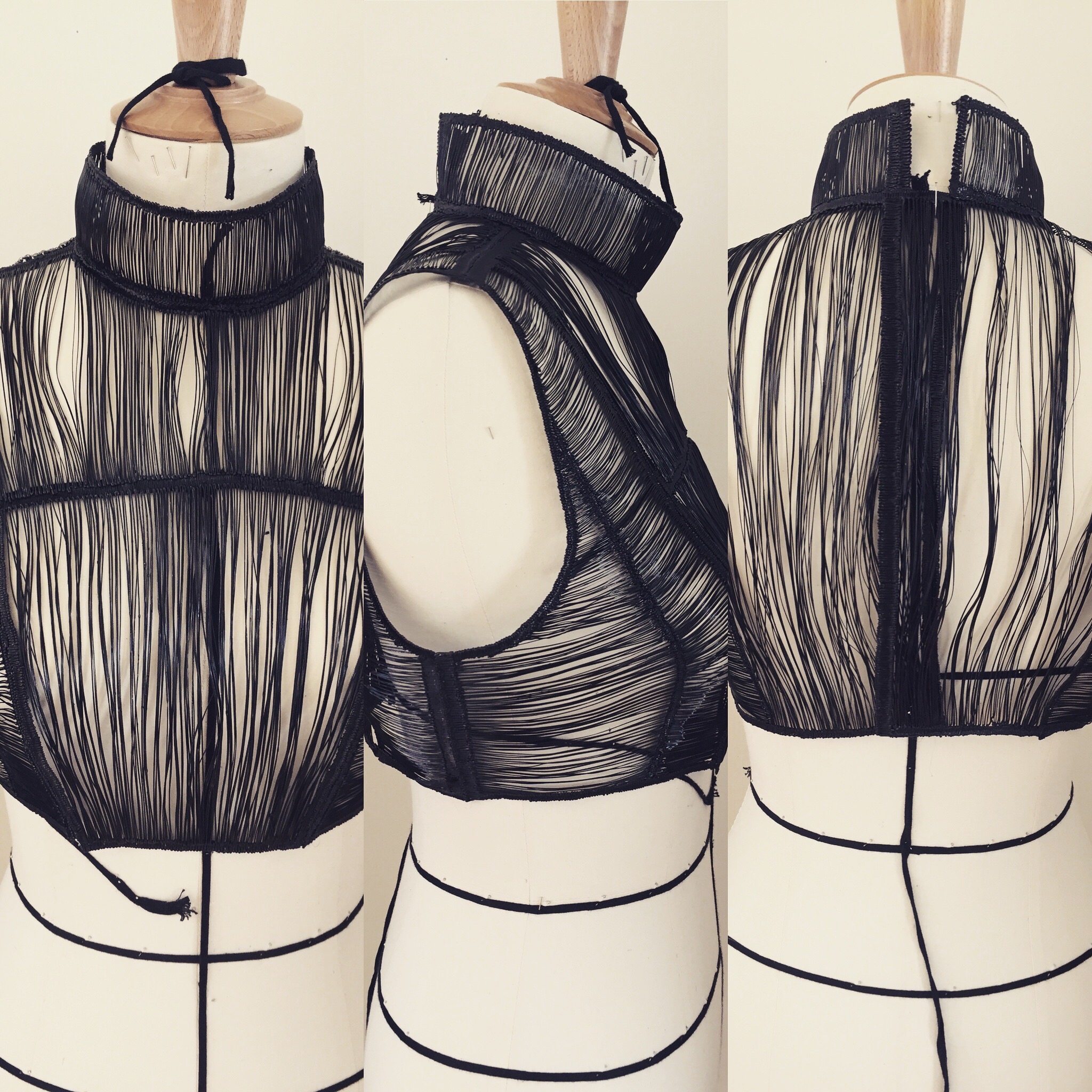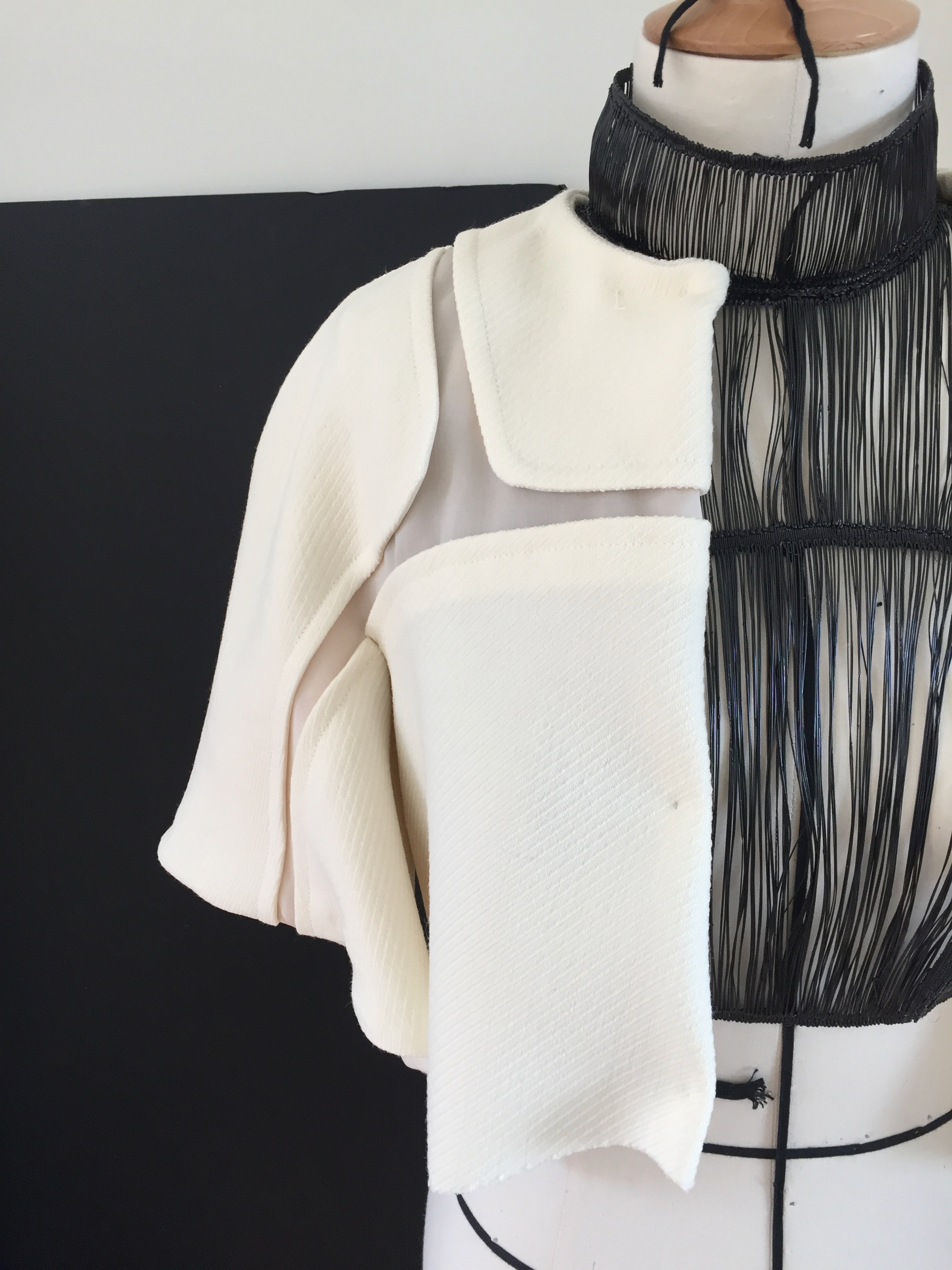 Assembling the pieces together to form the garment.
HYBRID Earring Design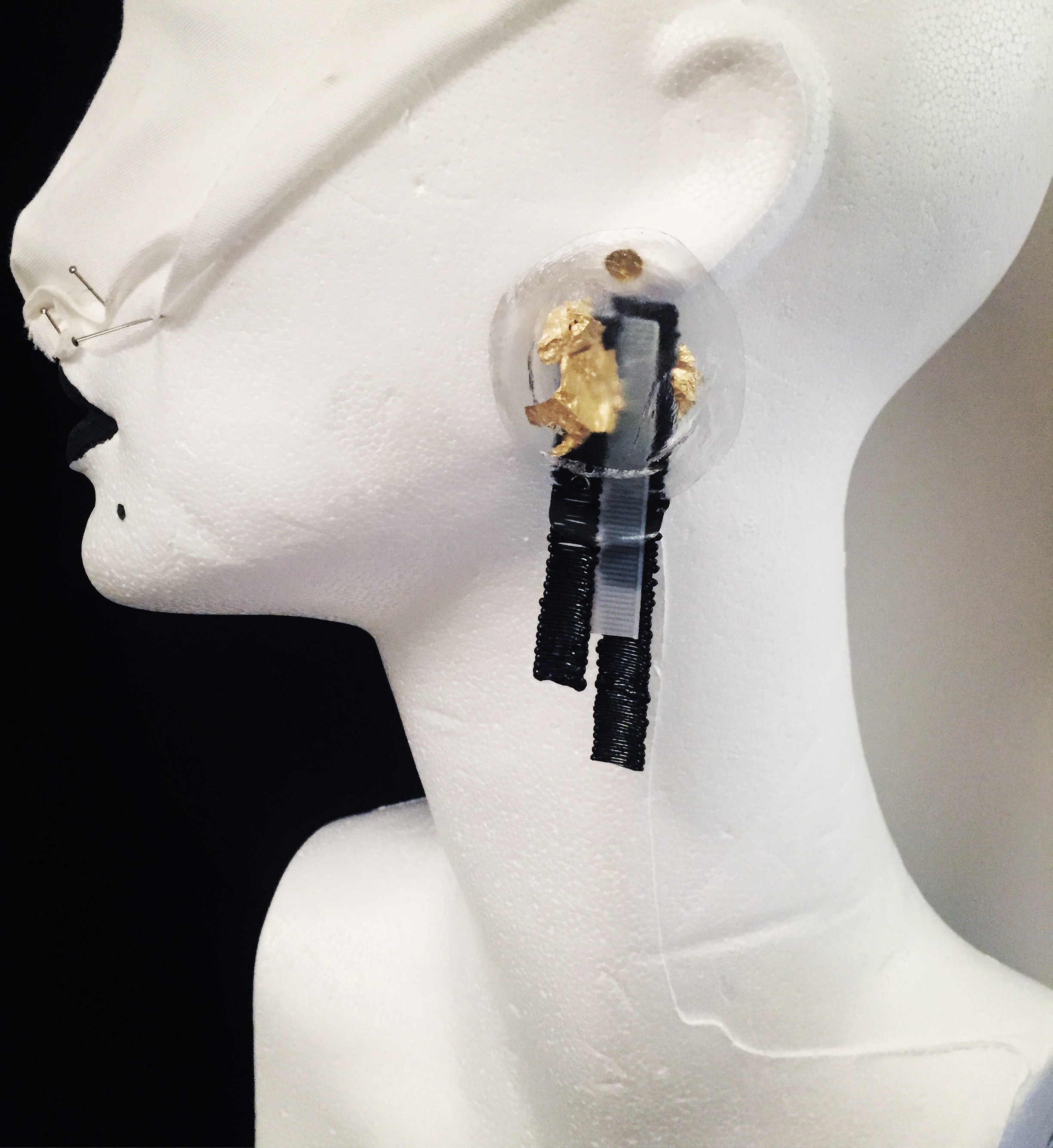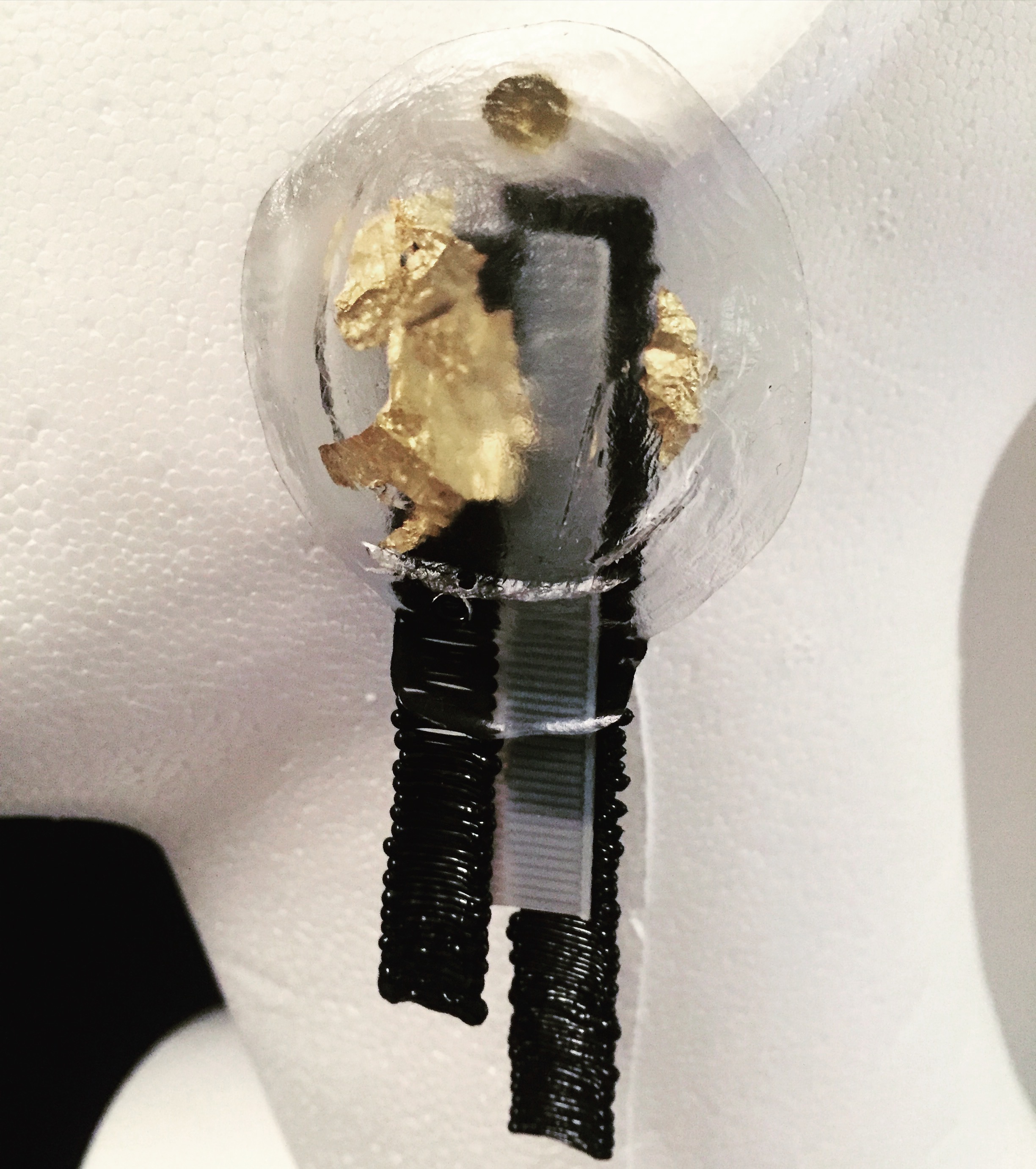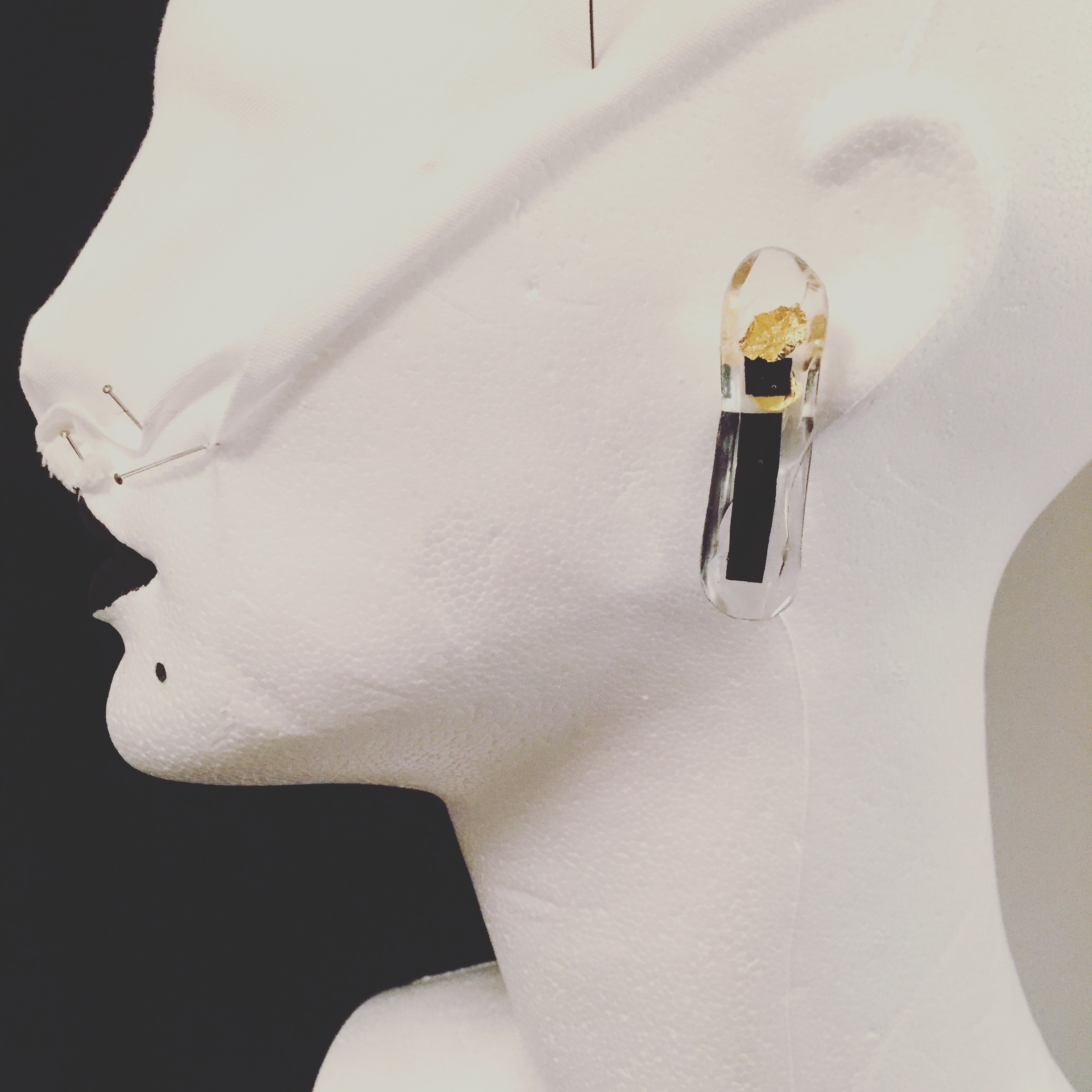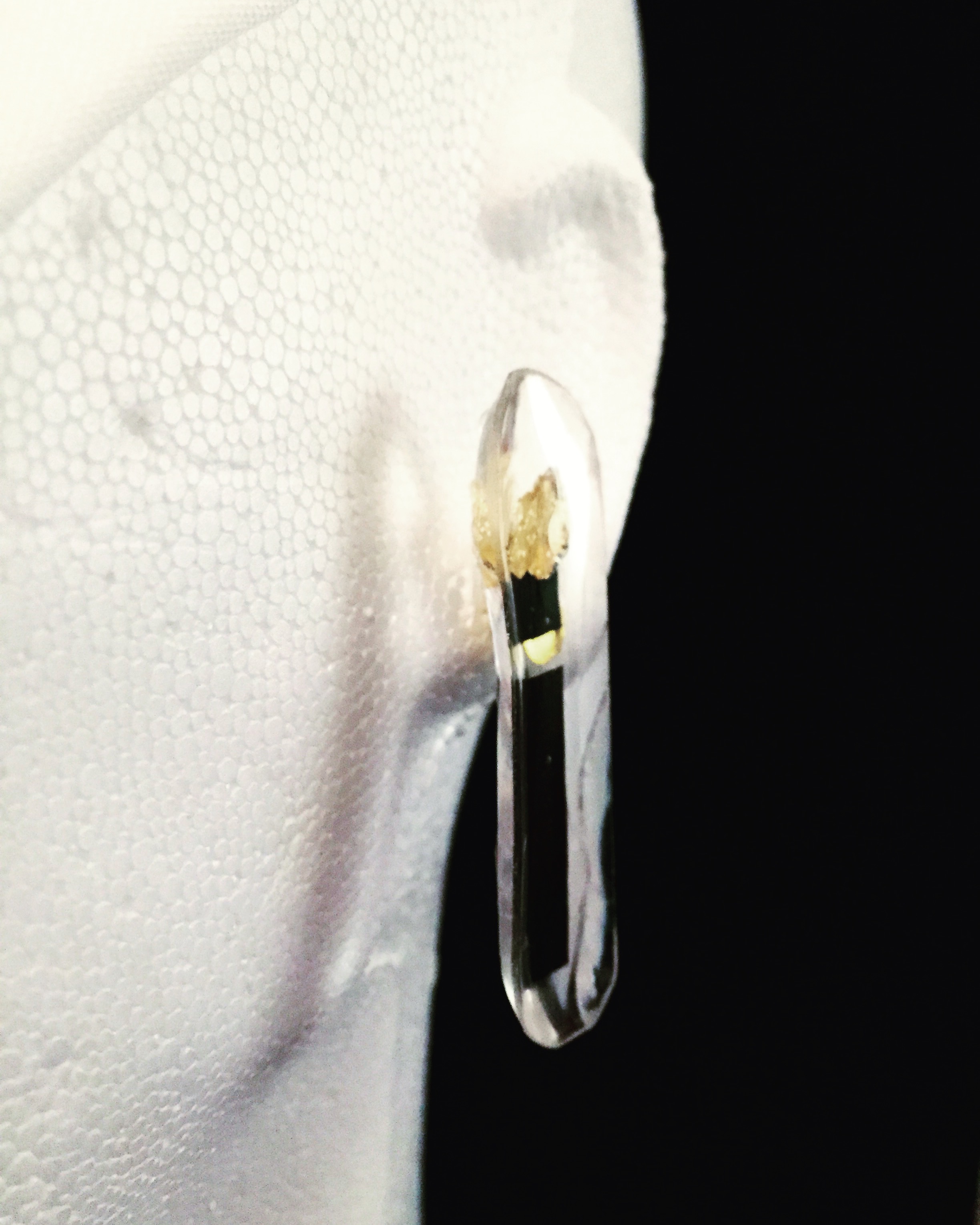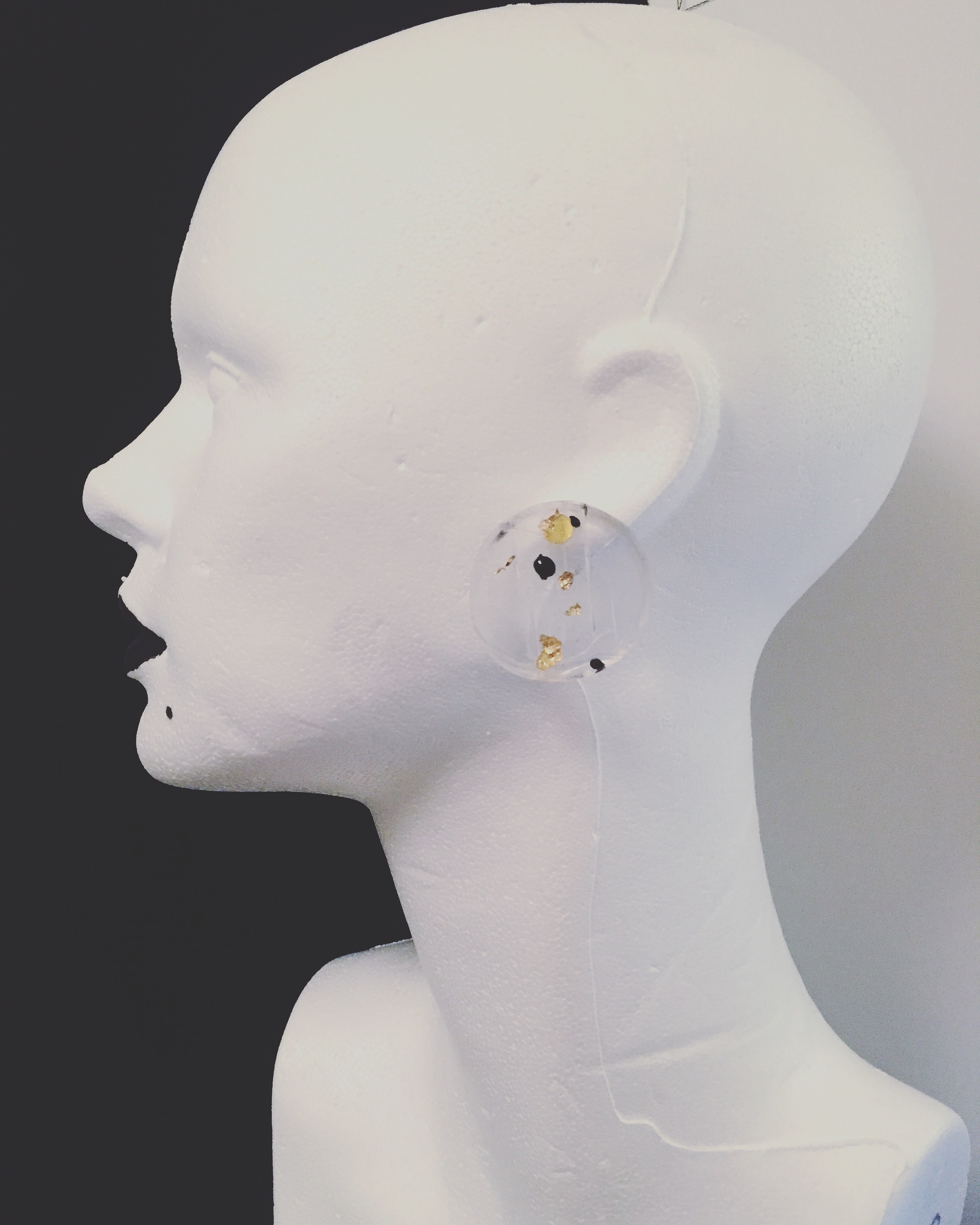 I wanted to continue the design of my collection into jewellery. I experimented with the leftovers of 3D pen garment pieces and trapped them in resin. Also added gold flakes for a more prestige aspect and a nice light reflection detail.
Feel free to checkout the HYBRID Book !
Moreover, I invite you to check the amazing article about my collection HYBRID ( article in French ! ).
By doing what you love you inspire and awaken the hearts of others. - Satsuki Shibuya
Want to be updated on my work and experiences ? Follow me !
Instagram : stephaniesantosdc
.....................................................................
Thank you for the interest !
xx