Home¶
This a digital record book of all work (to be) done during Fabricademy 2019 -2020.
About me?¶
** Andres
** Product Designer
** Improving at coding, not that good yet.
** Everything is a prototype, we must iterate though.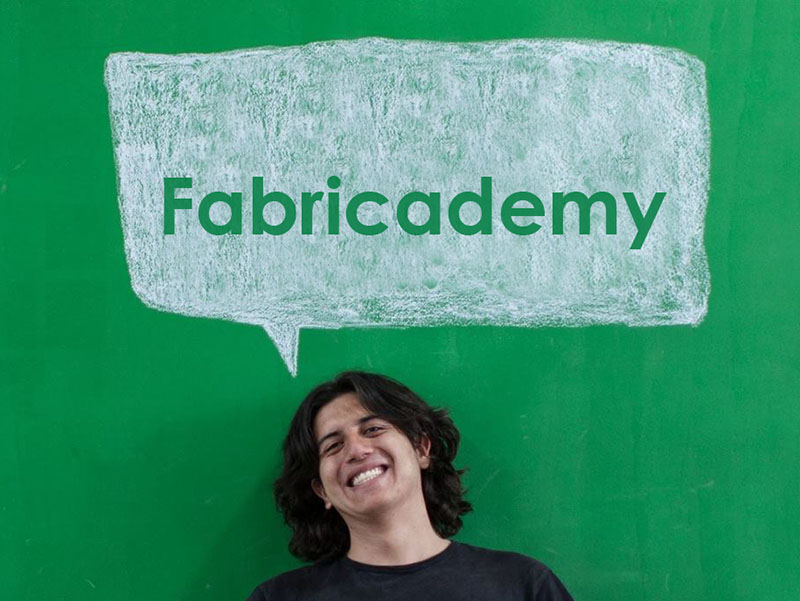 My background¶
I am a lecturer in Product Design at PUCE in Quito, Ecuador. Which is also were I finished my undergrade studies. I finished a MFA in Product Design at Edinburgh College of Art in Edinburgh University. As a curious designer I am quite interested in biology, technology, nature, films, makerspaces, innovation, EXPERIMENTATION, learning, playing, mixing new technologies with crafts techniques and now very interested on getting involved with textiles
Previous work¶
Some of my previous work
Workshop¶
mid term project: this space is a laboratory to experiment with materials, DIY machines, plants, craft techniques. You can see some pictures of the place. It has some photos of DIY machins from "Precoius Plastics"
Precious Plastics as reference
Toilet¶
I am playing with an arduino and a piston to create a toilet that uses one liter of water. This research is being done with Jose Maria Saez at PUCE, Quito Ecuador
Mycelium¶
Learning about these amazing creatures