Ameer: Multidisciplinary designer, mixed-media artist.¶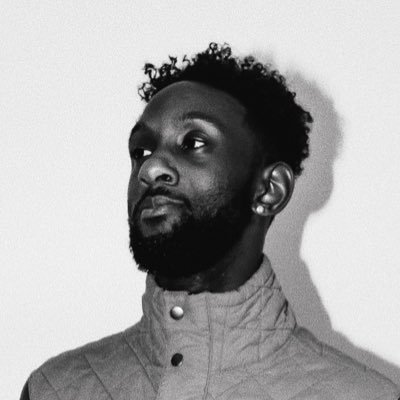 Ameer, The Designer¶
Ameer is a multi-disciplinary designer that has been instrumental in large, international, multi-media ad campaigns, startup, and Fortune 100 app launches, groundbreaking social innovation design, experimental fashion, and exhibition art. He's passionate about policy, visual journalism, sustainable fashion, social design, manufacturing and entrepreneurship.
Currently an active design advisor for the Nashville Entrepreneur Center and on the advisory board for 4 startups—2 of which spawned from programs within the Nashville EC.
He received his BFA from Savannah College of Art and Design in Service Design & Innovation, double minoring in Entrepreneurship and Anthropology. He's lectured at Jefferson University, Vanderbilt University, and Chicago Design Museum.
Ameer, The Artist¶
Ameer "Sirsu" Suhayb Carter is a mixed media artist who works with portraits, physical objects and digital works in abstract...or at least feels more abstracted than organic. Inspired by the works of Jason Thielke and Ashley Wood, I look to evoke emotion through precise line work, color, texture and contrast with compositions that feel ethereal and otherworldly.
Shows / Exhibitions / Residencies
2019
→ "Constitution" Group Exhibition
Curator: Brandon Wisecarver [at] ConArtist Collective, New York, NY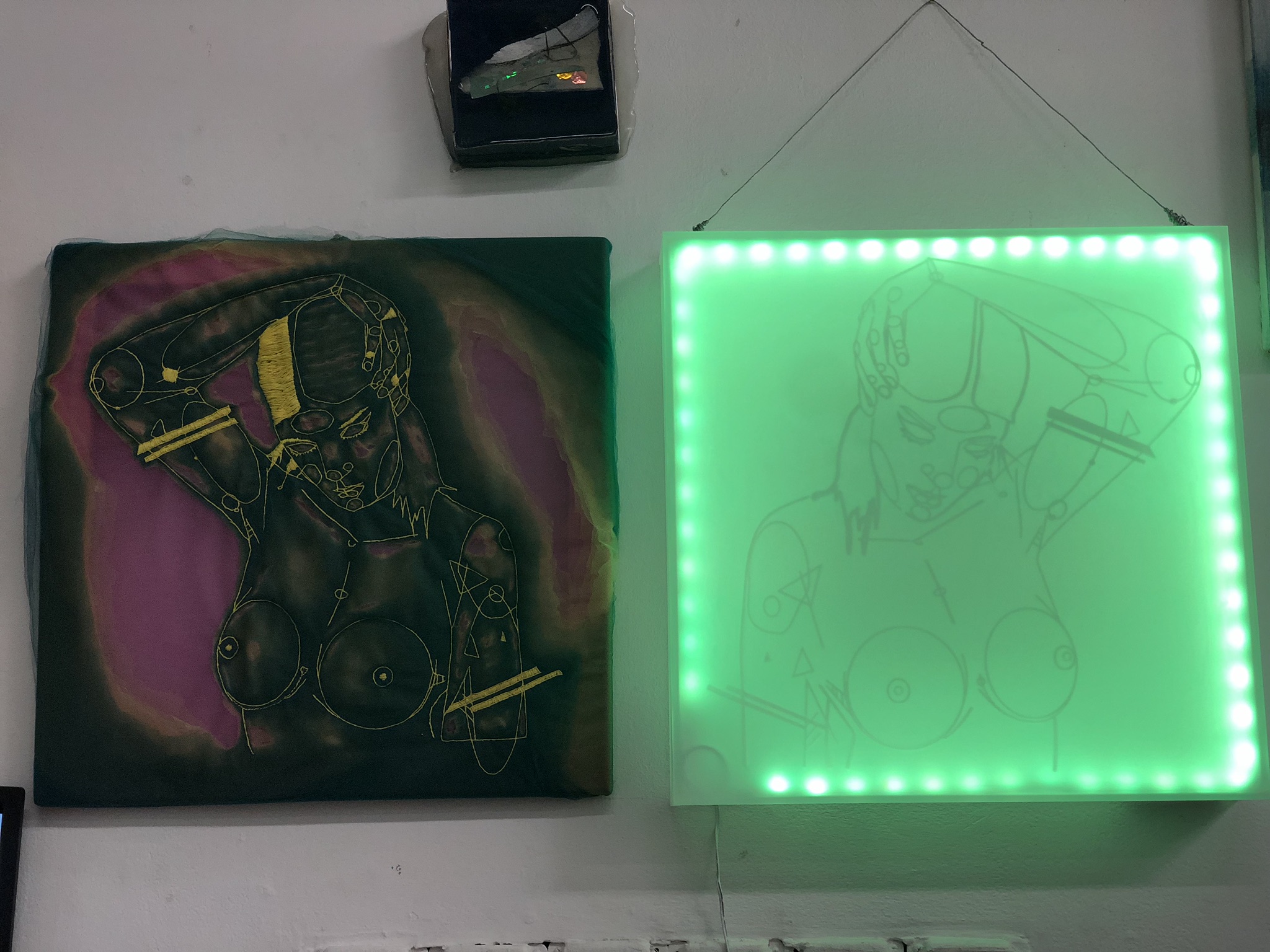 → "Fusion Art Japan" Group Exhibition + Residency
Curator: Starnilas Oge [at] Fusion International, Kagaonsen, Ishikawa. Japan.
2018
→ "Great Ideas for Humanity" Group Exhibition
Curator: Tanner Woodford [at] Design Museum of Chicago, Chicago, IL
2017
→ "naCHer" Dual Exhibition with Luis Corzo
Curator: Ameer Suhayb Carter [at] Sirsu Goods, Nashville, TN
2015
→ "INTR.MSSN" Solo Exhibition
Curator: Ameer Suhayb Carter [at] Savannah College of Art & Design, Savannah, GA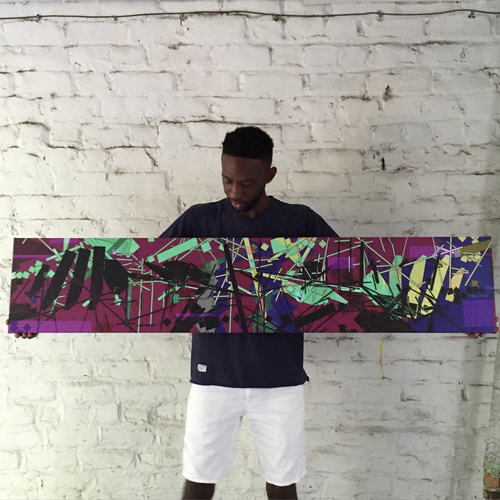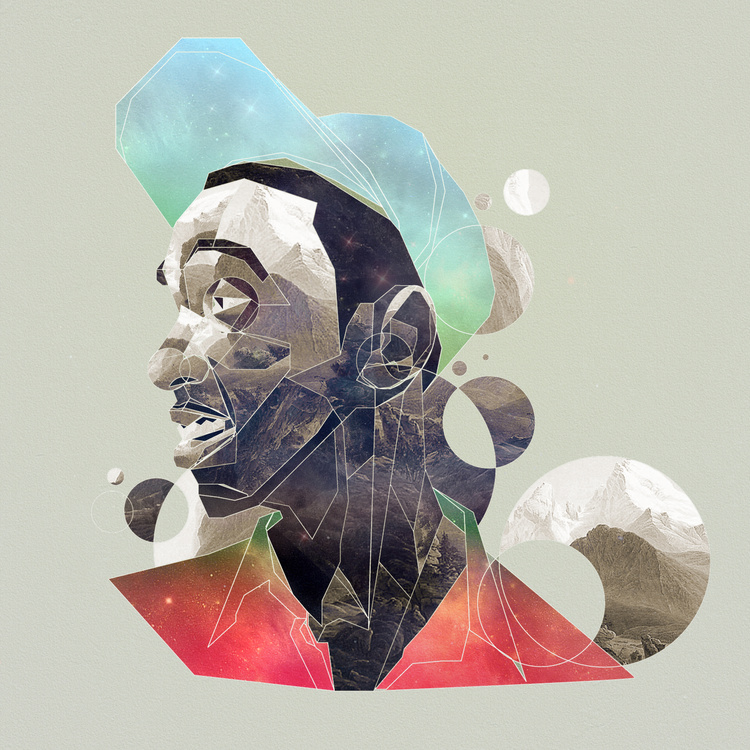 My background¶
"Innnnn, west Philadelphia, born and raised, in my bedroom where I spent most of my days, chilling out, drawing and tinkering all coolin and getting in trouble doodling throughout school..."¶
Anyway, outside from my terrible rendition of Fresh Prince, I was an inquisitive and attentive kid (or that's what my mom would tell you). She loves to tell the story of me when I was 6 months old:
I was learning words and numbers and all that, and I had some cookies lined up in front of me. I had about six of them. My parents wanted to see if they could trip me up so my dad set a diversion while my mom took a cookie and realigned the cookies so it looked like nothing was missing. I revert my attention to the cookies...and something was amiss.
My parents gasped as I went to count my cookies (like "holy sh*t he's counting whaaaaaaaaaaaaat?) and I looked at them like
"yo I know you took my cookie."
So I guess I was aware of my surroundings and of things really early on. I probably butchered the story (sorry mom) but I can see why she likes telling that story.
Anyway, my childhood was like any other kid in middle class America. Except, I'm black and Muslim. So in that sense, no Christmas, and my parents were always looked at weird when we would all go out somewhere. So, I caught on to microaggressions and felt their pain as if it were my own and I think as an older brother, I felt such a great responsibility to be a role model to not just my brother, but my cousins too.
There's a good deal of nuance (re: racism, islamophobia) but overall, I wouldn't change it for the world.
Current Work - Domination Projects, The New Era of Intentional Messaging¶
Violence isn't just a physical act of harm, it is weaponized motion—a passionate response to an object, person, place or ideology. Stemming from political history and our cyclical accounts of civil disobedience to fight for a better world, I've been researching violence as a tool to be channeled--I found a voice through fashion. Wearable messaging is one of the most pervasive ways to assert a viewpoint. It means that you stand for a point of view and you want the world to see it. As such, how can we elevate these voices outside of text? Can we use form and silhouettes to tell our stories?
Previous work¶
To learn more about my design work: Design Portfolio
To learn more about my artistry: Artworks
To get an idea of my process:
---
Last update:
September 29, 2020