Home¶
FASHION CREATIONS

IN SYMBIOSIS OF

TECHNOLOGY

CREATIVITY

TEXTILE

ART
I'm Susanne Graziadei, curious as hell, 34 years old Designer from Austria working in the fields of textile art and product development.
PAST¶
EVERYTHING IS SYMBIOSIS. SYMBIOSIS IS EVERYTHING.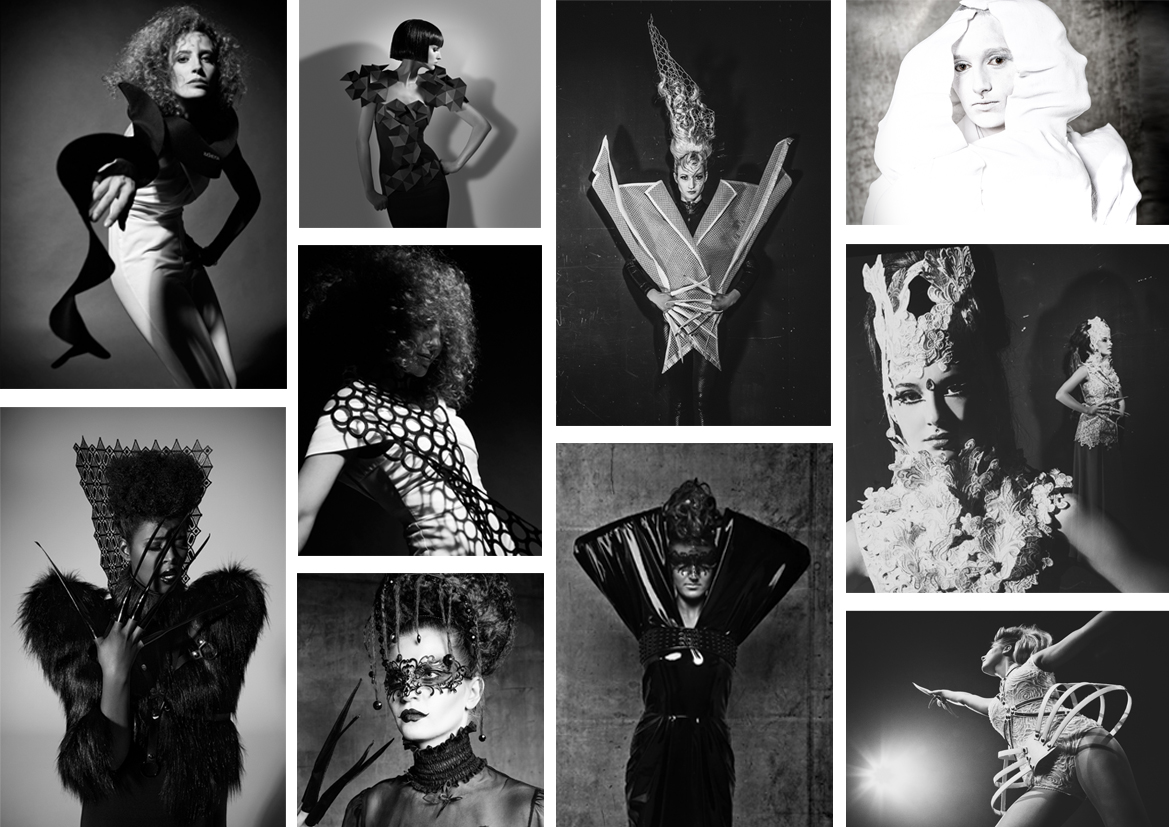 My past work consists of the creation and rental of anti-fashion. By processing unconventional materials with laser cutters or welding machines, textile sculptures are created that fuse the wearer with the creation and become a work of art.The passion for creative work and design, producing new ideas, the processing of unconventional materials, the unquenchable thirst for innovation, the irrepressible urge to learn new things – that's what I live for. The focus is not only on the final product, but above all on the courage to experiment. Courage to use innovative technologies of our future, which are already available to us today. Courage to combine these techniques with creativity, art and fashion and to create a symbiosis. I want to show the world that fashion can do more than just be beautiful. Textile is more than just a fiber. Art is more than the crazy search for individuality. A person is more than just a human being. Symbiosis is everything. And everything is symbiosis.
TODAY¶
Designer – CoWorker – Lecturer – Catlover
CoWorkingSpace:¶
We are an interdisciplinary team (IT, Electronics, Textiles, UX/UI Design) at our coworking space and work together on various smart textile projects for small and large companies. I am mostly responsible for the textile part like pattern making, manufacturing of products as well as material sourcing.
Lecturer:¶
I work as a part-time lecturer and I teach in the fields of fashion and product management. My focus is on the joining processes of textiles such as ultrasonic welding, hot air taping, bonding, manufacturing, pattern drawing etc.
Prototyper:¶
my heart beats like crazy when i do things like:
• prototyping
• fashion design
• costume design
• hardening of textiles, 3d modeling of textiles.
• pattern making
• Laser cutting
• 3d Printing
• different joining methods: ultrasonic welding, hot air taping, bonding
• product development in fashion and apparel, and also smart textiles in an interdisciplinary team in the IT, electronics and textile sectors.
PROTOTYPING¶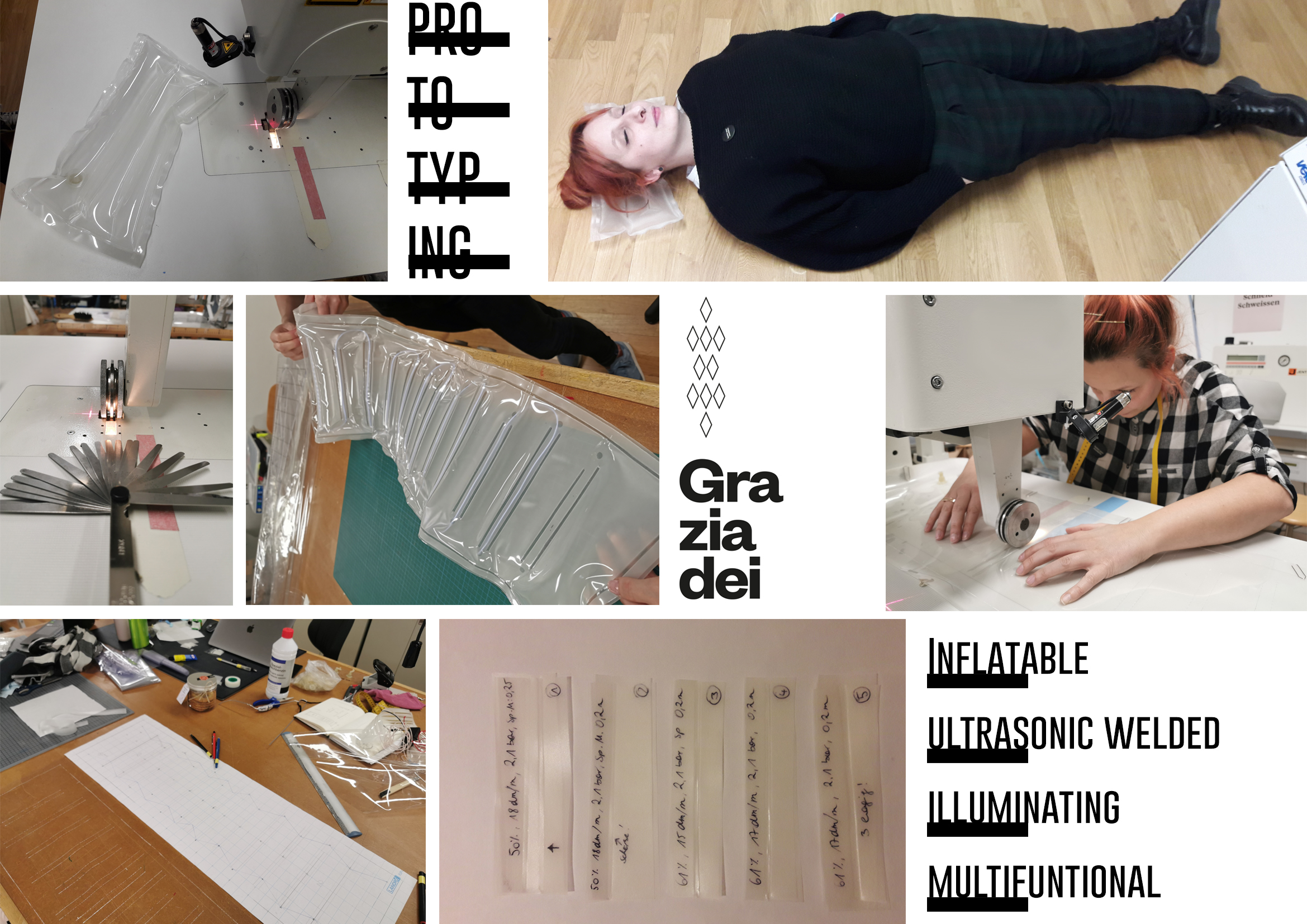 THE RESULT¶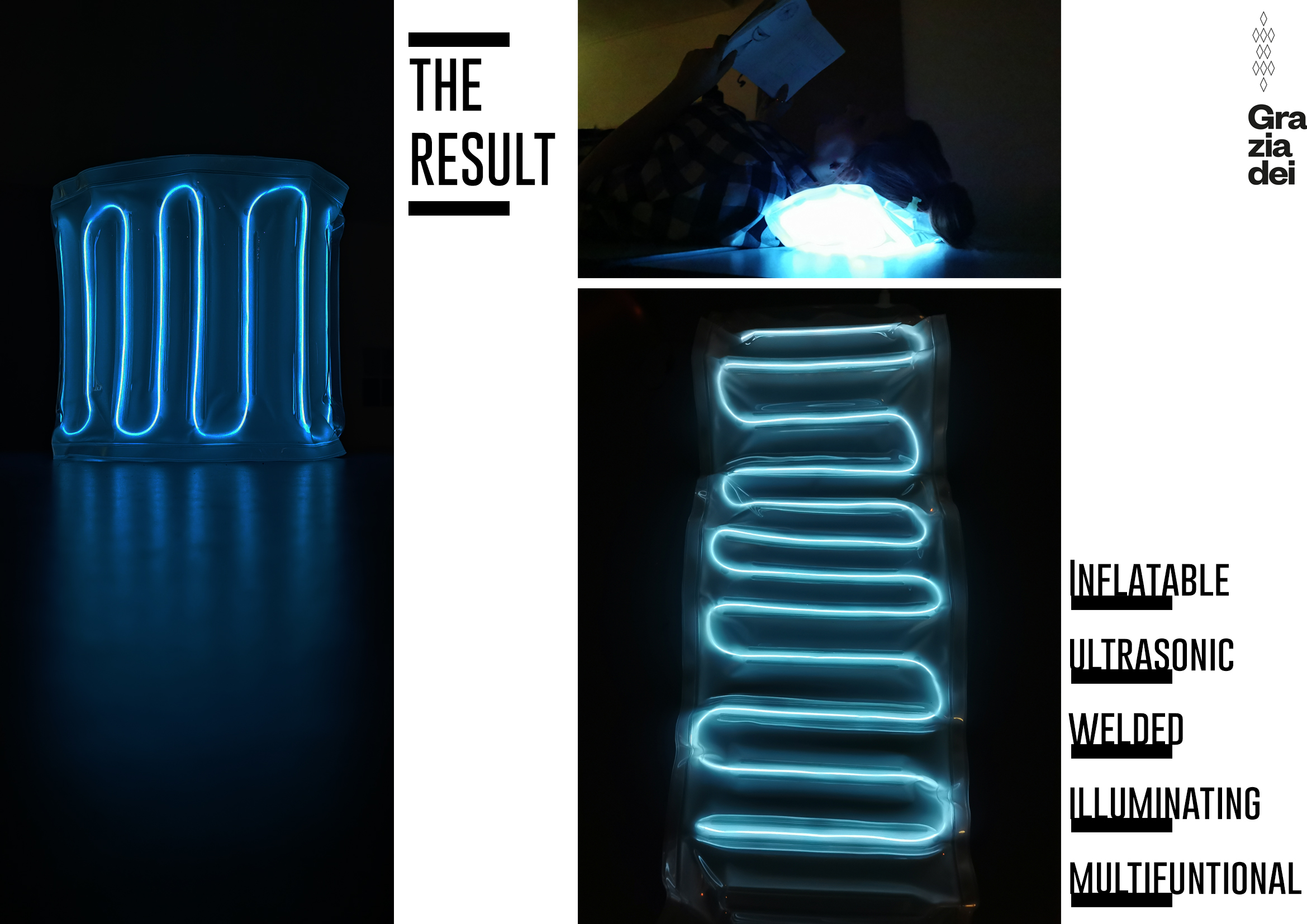 TOMORROW¶
I can't wait to gain more knowledge in the field of Electronics and IT – to be part of the FABRICADEMY a la carte course is like – hmmm – 100 times Christmas and I am so excited. ALLLLL the knowledge i will gain in the course will have a great effect on my future work. and i am really looking forward to it. WHOOP WHOOOP!!!
Let's connect!
website (updated by end of november)
Email: office@graziadei.biz

---
Last update:
November 7, 2020