About
Hi! I'm Diane 👋🏽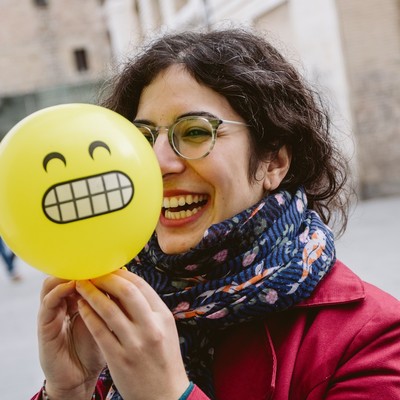 I'm a computer science engineer and web developper who likes to create things with her hands
I've always been interested in combining technology with natural materials or traditional techniques, whether for technological projects or for an artistic purpose. I'm also very interested in the implications and impacts of the digital on our lives and experience of the world. I like to experiment at the border of the material and digital worlds.
Apart from coding, I love sewing, embroidery, electronics, woodworking... I tend to diversify my experiences rather than specialize.
Fabricademy is a way for me to experiment, broaden my perspective, and gain new skills
I was born in Lyon from Lebanese parents, who passed on to me their love for travel.
After an engineering school in Compiègne, I lived in Paris, Berlin, Montpellier... I came back to Lyon in 2018, with a fresh look on the city I grew up in.
I am currently following Fabricademy at Le Textile Lab in Lyon.
---
Ongoing projects
Here are some projects I'm currently trying to carry out.
🎶 Playable embroidery
This is a project I only just started. The idea is to create a series of canvases representing songs through embroidered drawings. Each drawing illustrates a song, and includes a few words or sentence referring to this song. The canvases are embroidered on an embroidery machine, and have conductive thread linked to an circuit board hidden behind the canvas. By pressing on the conductive parts of the embroidery, the illustrated song is played.
Below is the first song I will embroider, "Little boxes", and the first drawing idea.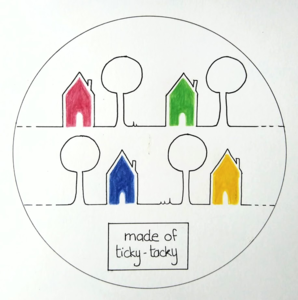 📊 Data visualization
I love data visualization, and I'm currently learning how to use the D3js JavaScript library. Here are some datavisualization examples that I like, all taken from the examples of the D3js gallery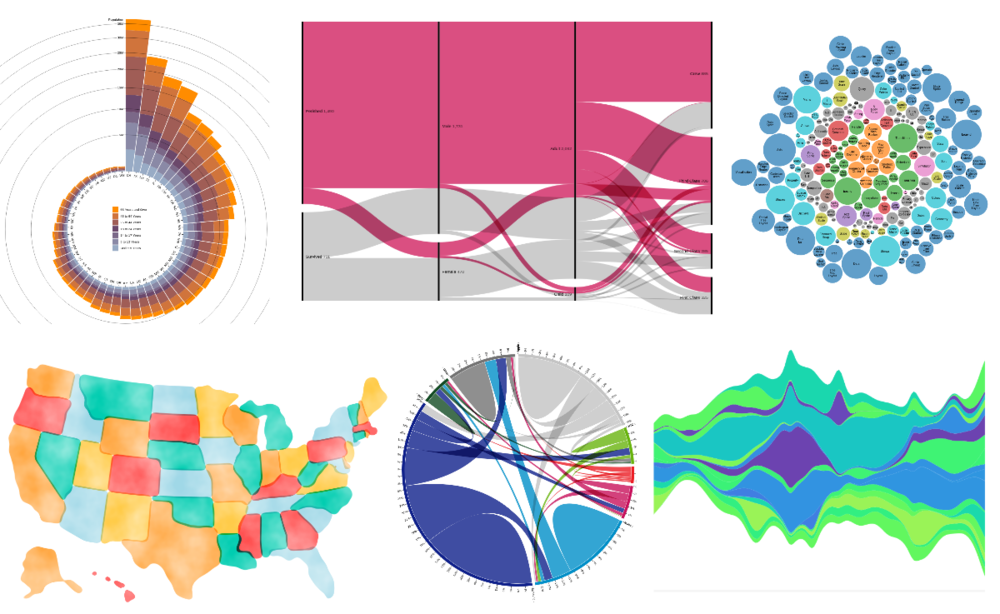 I'd like to use it with data we use or produce everyday, to show it in a different way. I have started extracting WhatsApp chats to play with this data.
I might use this as a visual basis of some of my projects during Fabricademy.
---
Previous work
💝 Kumbu
Grasping temporary memories, archiving one's life
Kumbu is a web application I created with a small team a few years ago, in a start-up I co-founded. It helps people archive and share their memories from the Web : a sort of digital souvenir box, where you can keep photos, but also emails or social media posts you might want to keep. The idea is not to keep in quantity but in quality: most of the emails we receive are not worth keeping, but a few them are love letters, or travel logs...
This project was linked to the idea that nowadays we have very few material memories: everything is online. And it might seem that all of this is gonna be here forever, but social networks and websites come and go; and when they do go away, they go away with your data.
Besides defining the concept and coding the application, I also wanted to explore the idea of re-materializing memories or traces we produce on the web, in an appealing way. Printing photos is easy, but what about keeping a chat conversation? An Instagram post and its comments?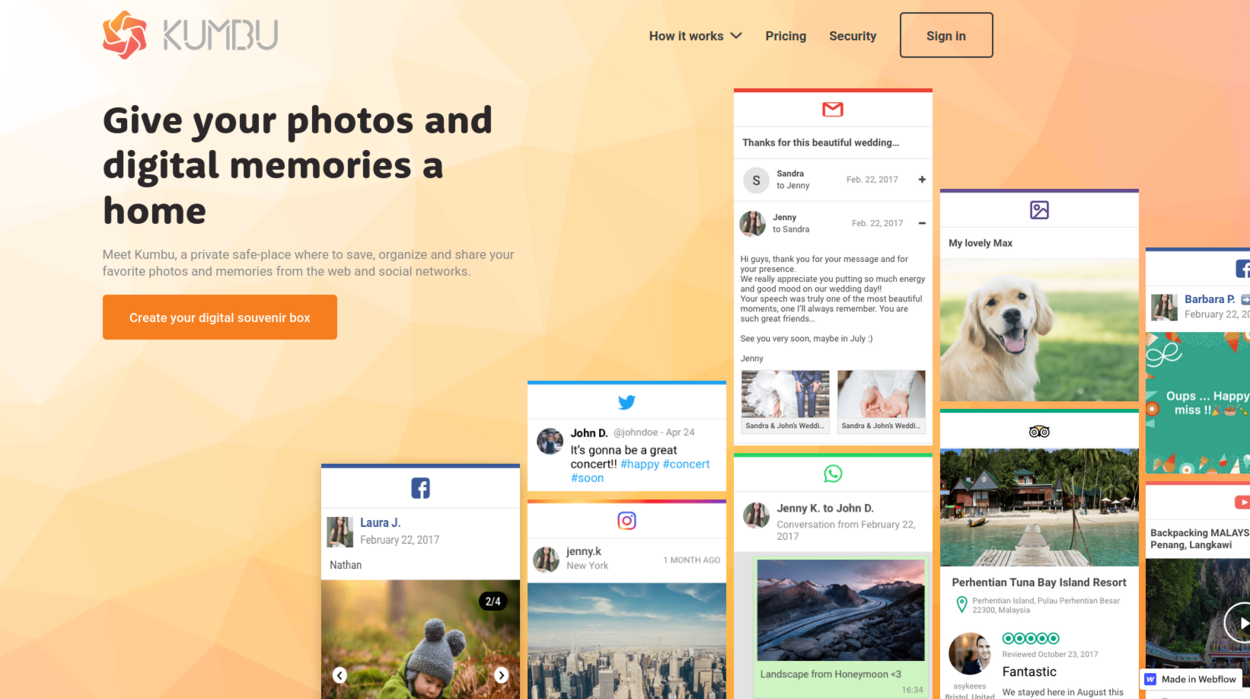 🌤️ Seasonal Music
Strange music generated from weather data
A projet I did with friends in 2009, where we asked ourselves the following question : Does music generated from spring weather data evoke the concept of spring?
We took weather data for the spring season, and wrote a program that turned it into music, following some basic rules; for example:
the temperature became the main melody;
the pressure data became the bass.

The result was... strange. We made people around us listen to it, and asked them what they felt, and the overall result was a really odd experiment.
You can listen to the result here (at your own risk!):
I loved this project, and though it now dates back to 10 years ago, it is one of the projects that made me embrace unusual ideas.
🧵 Sewing & other crafts
My mother taught me to sew when I was a teenager, but I really started using this skill when I was in engineering school. I sew most of my clothes, and I try to find sustainable fabrics when possible. I mostly use existing patterns, often modifying them to my taste, and sometimes create from scratch.
I occasionally do hand embroidery, and love to draw.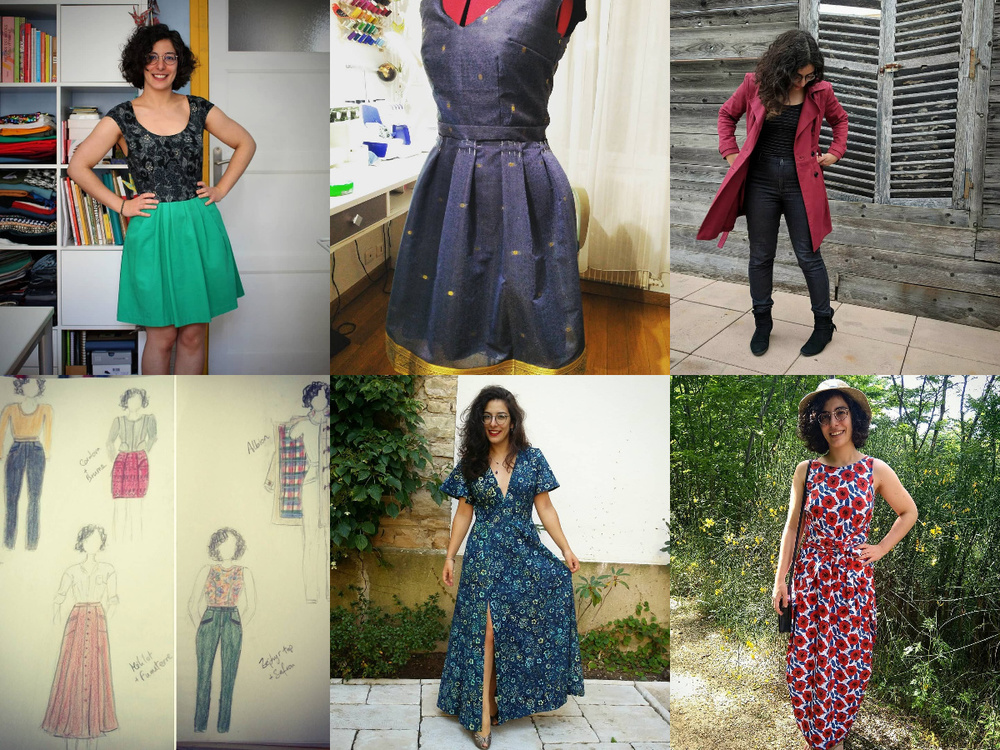 I mostly sew for myself, but I sometimes do for other people as well, like this golden wedding dress, or various accessories and embroidery: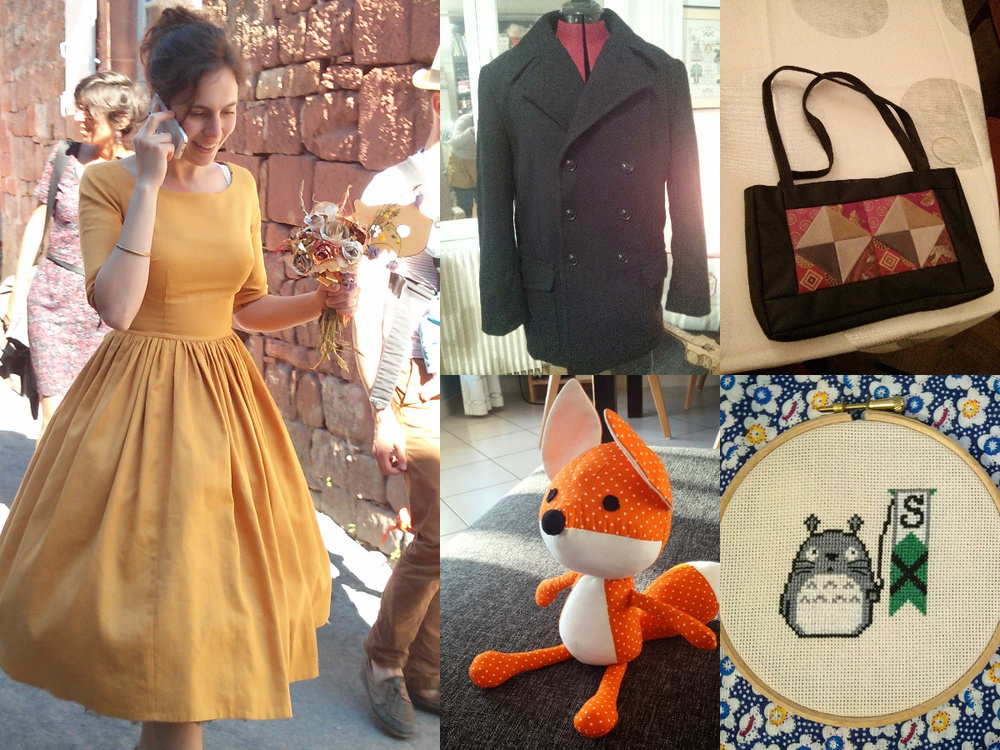 On another note, I recently learned in a workshop by Grégoire Fournier how to make natural inks with leaves and flowers, and I cannot wait to learn how to apply this to textile dyes!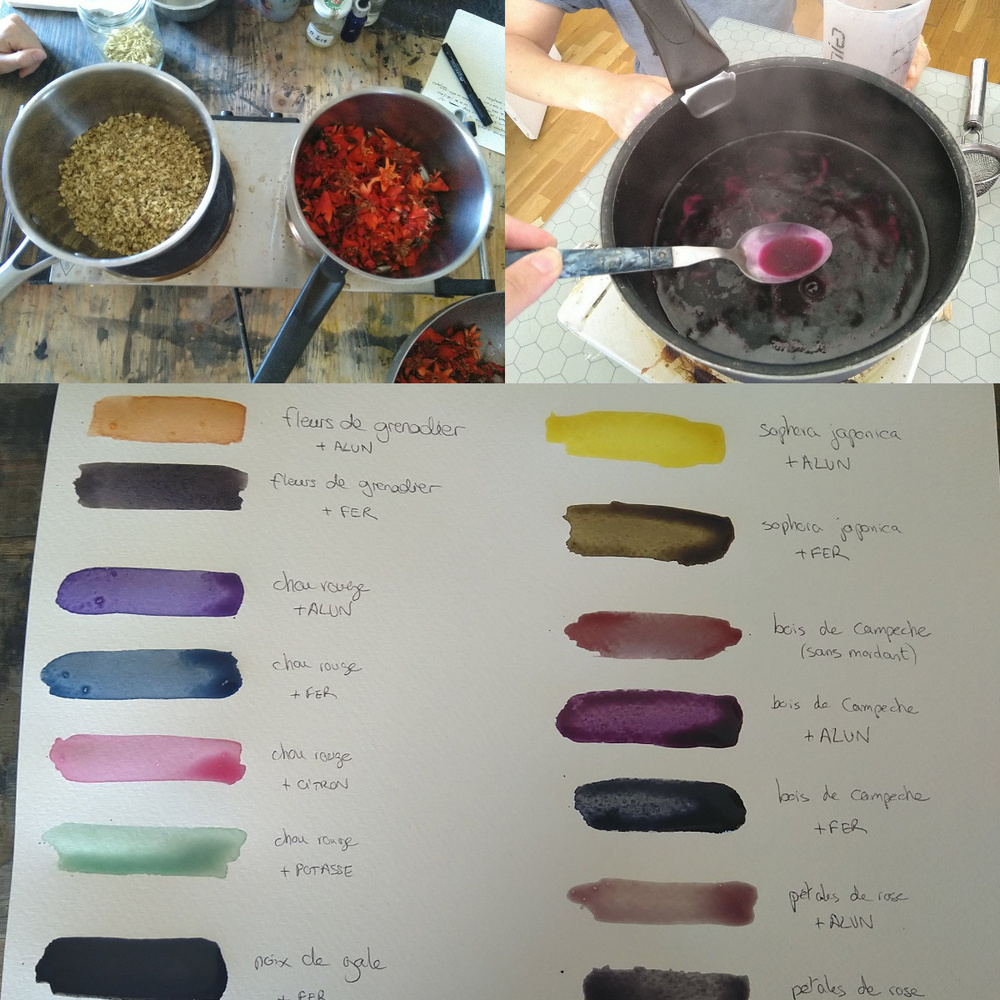 ---
Last update:
October 6, 2020