1. State of the art,project management and documentation#
State of art#
Fabricademy course focused on development of new technologies to apply in the Texile Indusrty.The first lecture in this course was about importants of change in textile industry and why…? This lecture take my attention towards how to reduce the impact of the garbage of textile on pollution.
Final project concept#
What is Dupatta / chunari ?
According to Indian culture the clothing style can change as per there regions. But some of dresses have one common thing that is Dupatta. Dupatta is a shawl like scarf and essential to many women's clothing in Indian tradition. The Dupatta is most commonly used as part of women's salwaar-kameez custome and worn over the kurta. The Dupatta stands as a symbol of modesty in Indian society. Basically, it is part of traditional dresses but it has enter in area of fashion world with different styles.
In Indian wedding , bridal wear a chunari on her head. Every Indian wedding bridal carry her dupatta on her head. Chunari gives beauty every bridal look.
Why girls wear a Dupatta ?
Basically, is used to cover a breast or cleavage area. Duptta can wear as a scarf, so it's protect to our face or hair from dust pollution. The best part of dupatta is that you can wrap it around with almost every dress whether classic ethentic style or trendy indo-western. Dupatta adds grace to Indian garments. Some of girls wear a Dupatta for there regional dressing outfit. It gives comfort to girls to servive in public.
Why I hate Dupatta ?
I wear salwaar kameez and also use Dupatta on this. But i hate Dupatta because it's create disturbance whenever i'm doing some work. I made effort everyday to pin up it with bobby pins. That long piece of cloth makes me uncomfortable while i'm on bike or in travelling. It's create so many obstacles like accessories. But, i have to take it in Indian functions or weddings.
What is my idea ?
To make this two meter cloth beautiful with; Traditional + Modern
So,i was thinking how it's look if i design a Dupatta or chunari with multipurpose..!! like, i can carry Dupatta in function or sometimes also take it as scarf. Basically i have problem in carry dupatta on travel or work place. But, i like to carry Dupatta in Indian function or weddings. So, i want to create in one Dupatta many things. I wanted to do this project with biodyeing and e-textile or wearable. Basically, i plan what will be my project ? , but i didn't think more on how it will be ?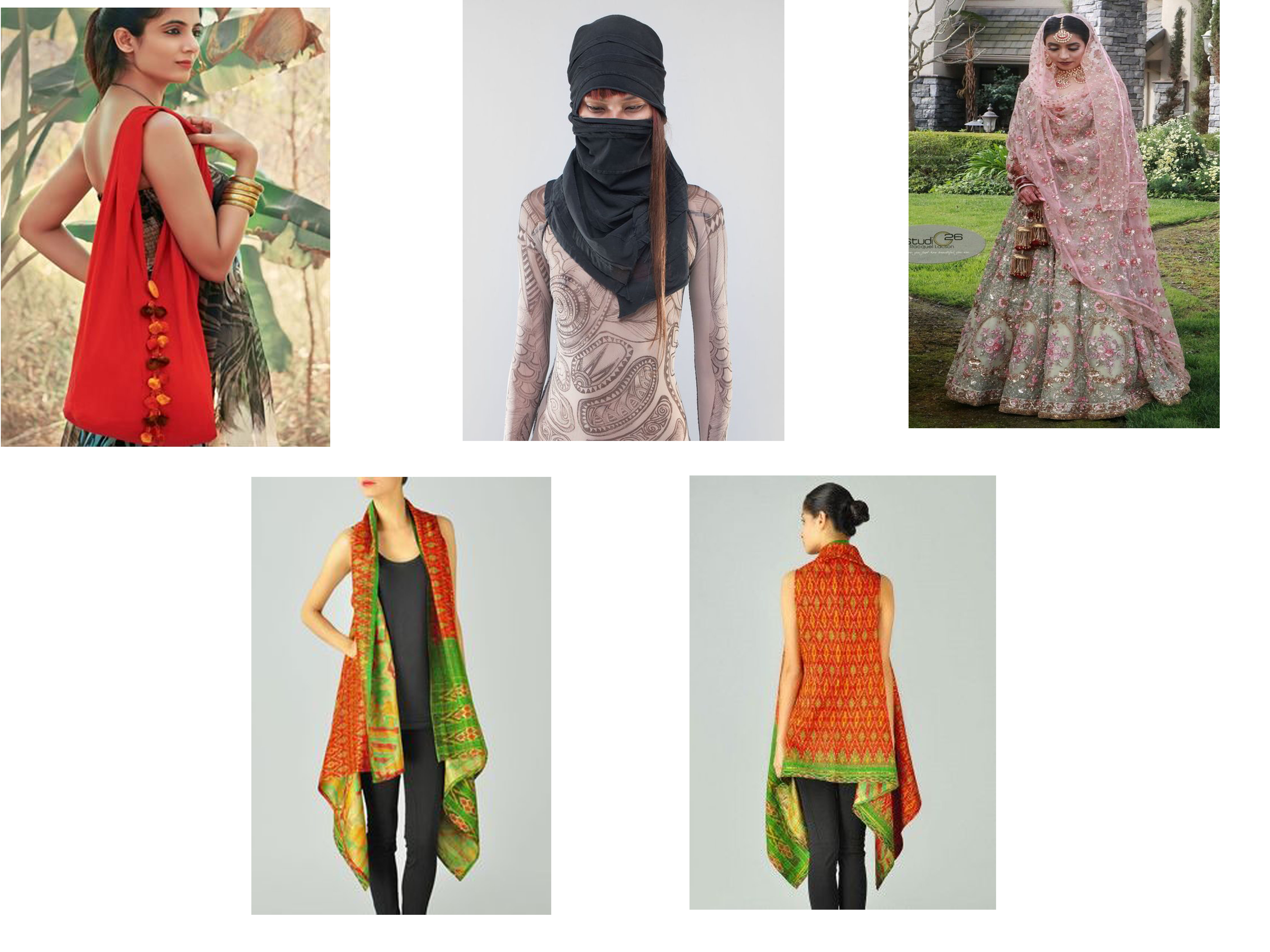 One Dupatta/chunari as;
Scarf in easy way..!
Protective face mask
Jacket or shrug
wedding chunari for bridal
puja vastra
Task to do :-
create a website
Introduse yourself
Document a step for uploading files to archive
Documentation#
I got mail from fabricademy coordinator and then using username or passward i signed up on fabcloud.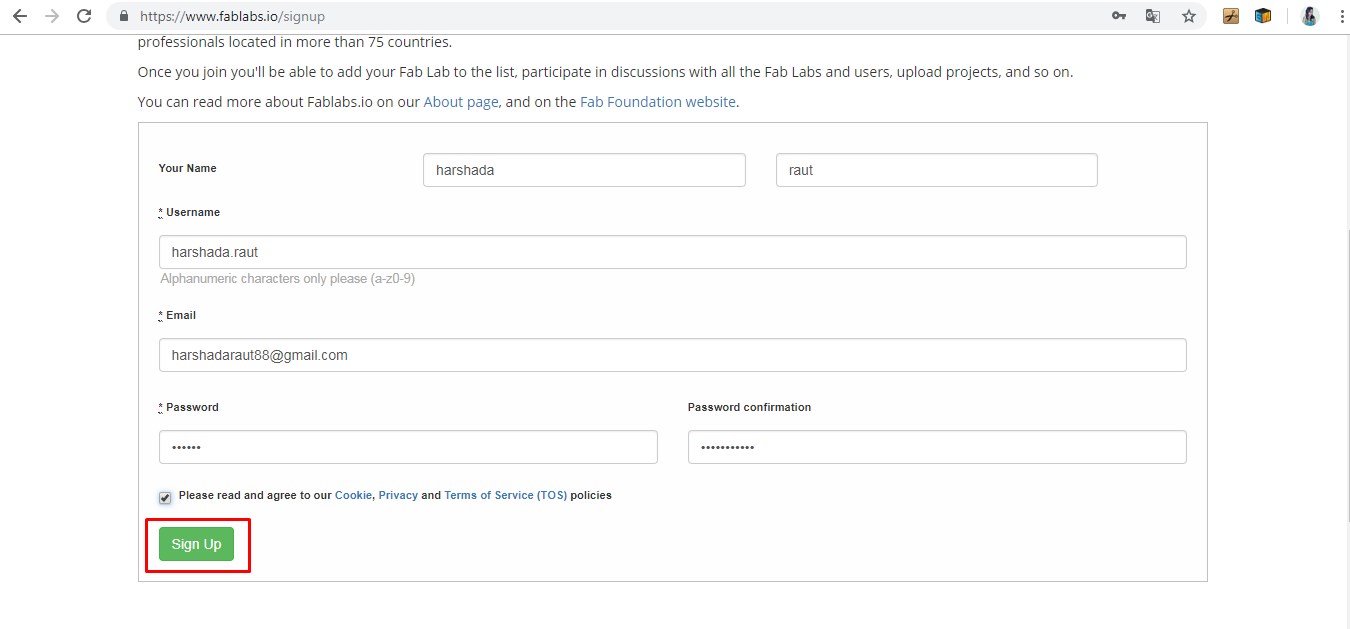 After sign up i log in to the git.fabcloud.org.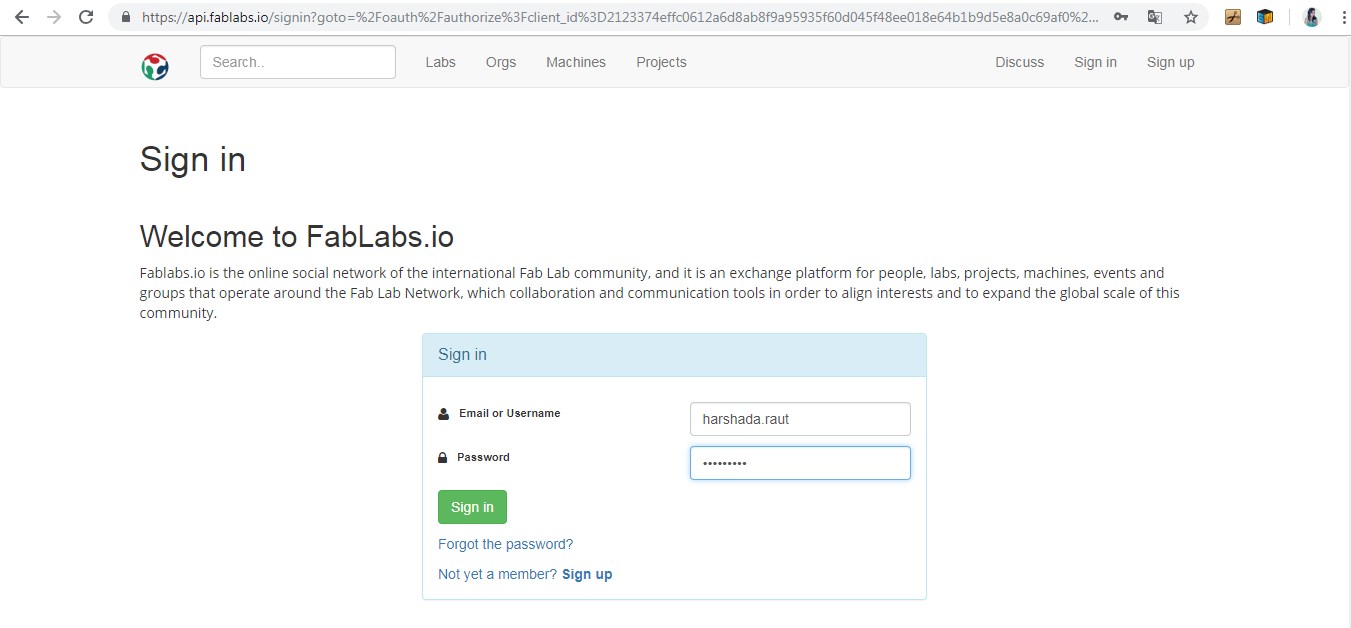 I started to edit or document website.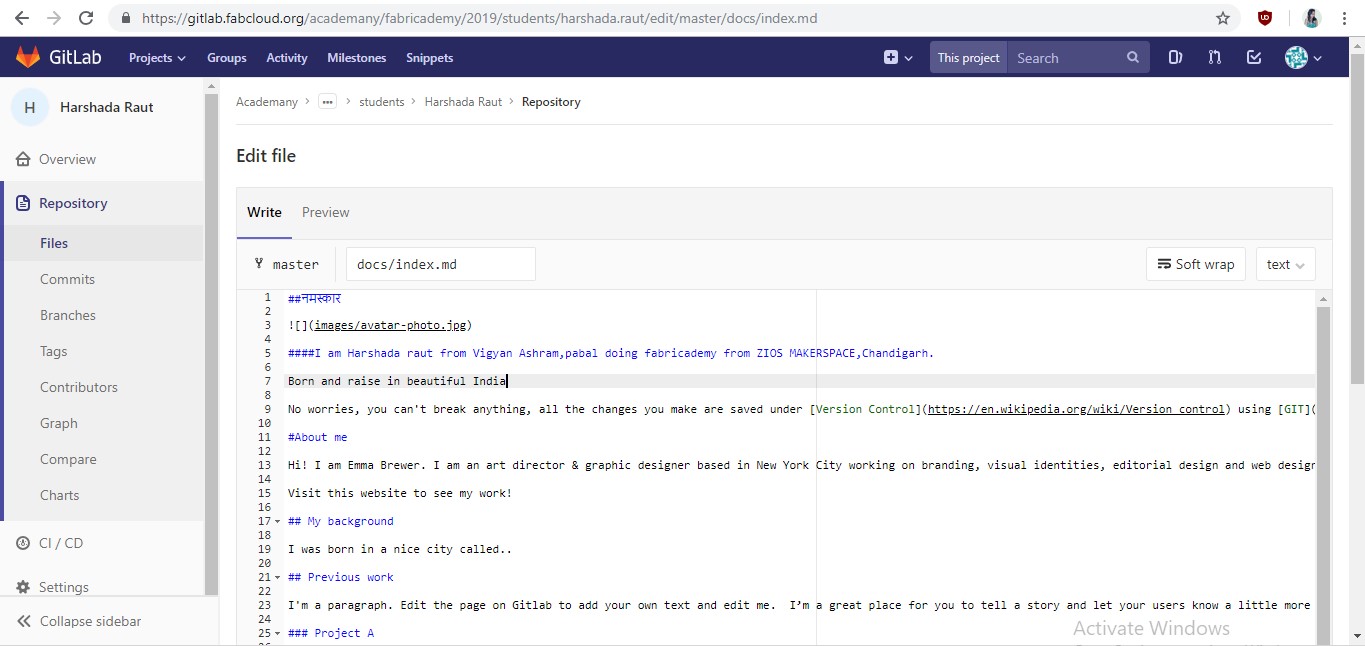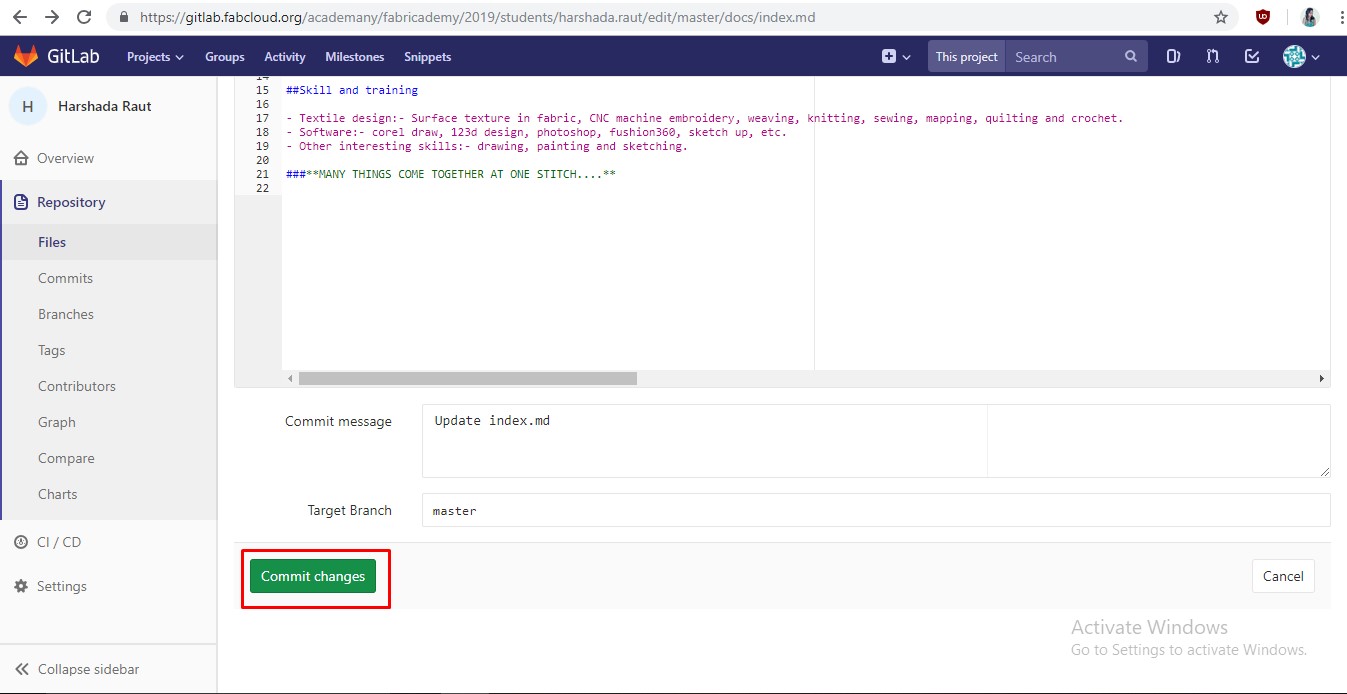 My experience(what i learnt ?)#
It was my first experience of documentation like this. I didn't get time to think more on final project. That was so busy week for me. But i enjoyed whole learning. It's not so much difficult to learn the markdown languege. To learn markdown, i use so many website or you tube channel to learn markdown. It is really interesting to learn or document the website. Everything is new for me but i am super excited to learn all these.
Useful links#
From Youtube#