Home
LASCIATE OGNI SPERANZA O VOI CHE ENTRATE ! ¶
WHO Am I? WHO? WHO? WHO? WHO?¶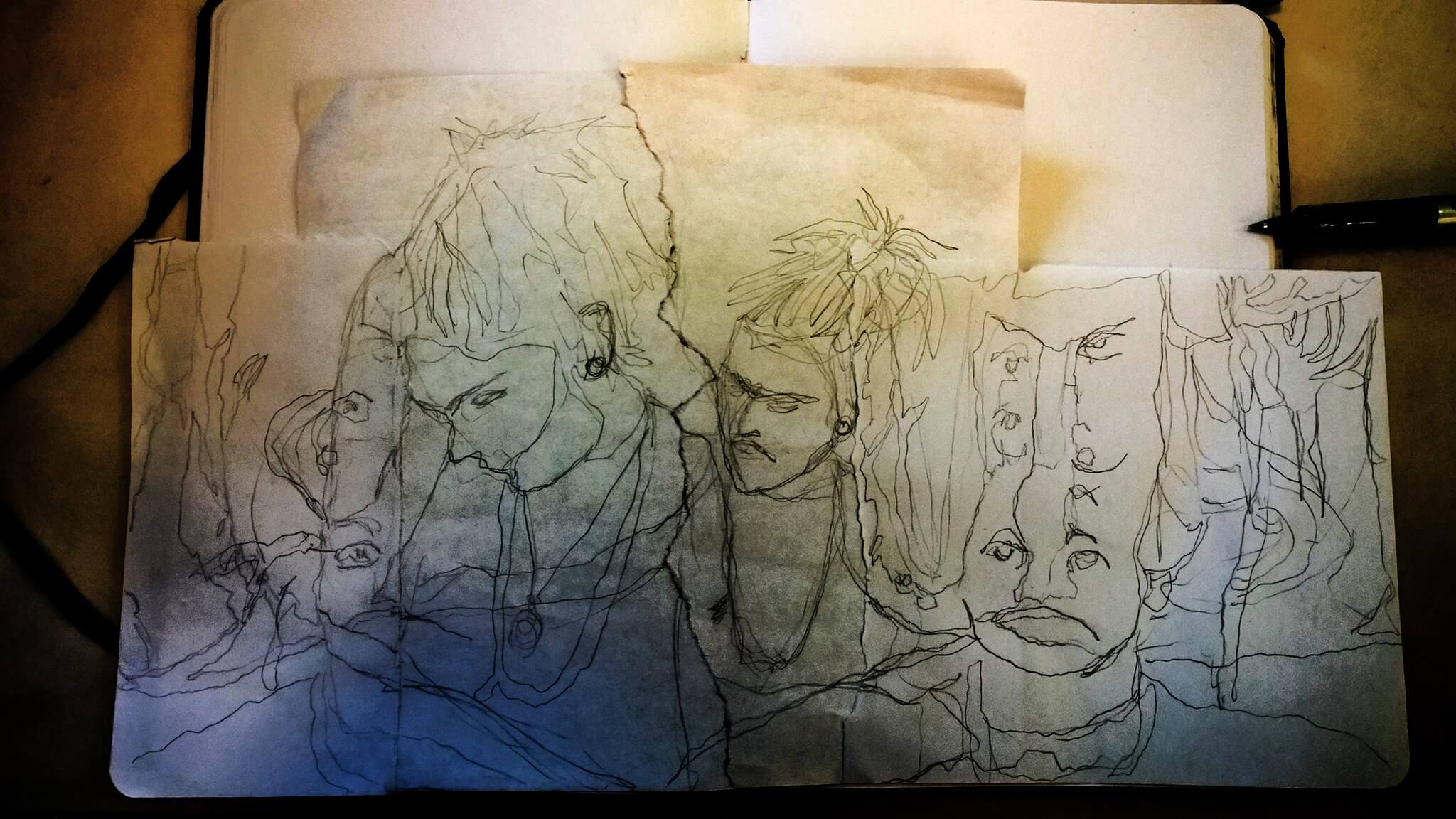 I was born when the Wall fell down. Sometimes I like to think of this as a premonition or a good sign.
I grew up in my family factory and from the beginning I got the chance to learn how to sew: at the age of 2 I proudly gained 10 stitches on my left hand.
That was my epiphany, which wholly got me in the fashion world.
My conceptual and artistic fashion education, giving full credit to my creativity, eventually became effective through a variety of well-aimed work experiences.
I covered few diametric areas, such as the classical-luxurious and the experimental-tech, passing through the production process dynamics, the freelance practice and the direct relationship with clients and buyers.
I personally love to interact and communicate with people, and this has been essential for my growth in terms of team working: getting to know my teammates and their expertises makes it easy to create and develop, as well as offering and placing my own experience in the right spot.
My background | Why Fabricademy?¶
My relationship with fashion has undergone gradual changes. A growth that is taking me step by step to conceive this passion as a potential means for change and communicating a positive message for the world, more than the cause of the problems that it suffers.
The combination of the word "sustainability" and the fashion field is increasingly present and the sources of inspiration that led me to believe in the possibility of creating something positively impacting are increasingly numerous. We live in an era where normality has a such negative effect on the resources that the environment offers us, so the need for alternatives leads to the advent of concepts such as fashion disruption, anti-consumerism, anti-fashion, or initiatives such as the virtuous Precious Plastic by Dave Hakkens, as well as subversive studies like that of the materials innovator Sanne Visser.
In light of these sources of inspiration, the desire to be able to do more, to deepen and learn about means and dynamics, increase my knowledge on fashion and sustainability, materializes. Curiosity and experimentation are not enough, therefore I look for the missing and fundamental piece that can make me touch aspects of fashion design that interest me: BIO materials and sustainability, Arduino, 3D modeling and printing, natural dyeing and prints, wearable, interconnections between nature and technology.
In particular, the expansion of the possibilities in the design phase given by bio-materials and the recycling and bio-composting processes represents a decisive factor for my choice towards this course. Indeed, this would constitute the basis for deepening, delineating and finally realizing the different projects and concepts that I have developed in theory since my interest in this design direction was born.
My goal is to apply 3D design to bio-compost materials to create simple designs or details / accessories in a marketable key, to then continue developing more and more elements, garments and accessories. Practical, comfortable, adjustable, aesthetically desirable, keen to quality and durability thanks to their circularity.
Previous works¶
| RAPINA A MANO ARMATA a Fistful of Euros |¶
3D Printed Backpack sewed with regenerated Cachemere Wool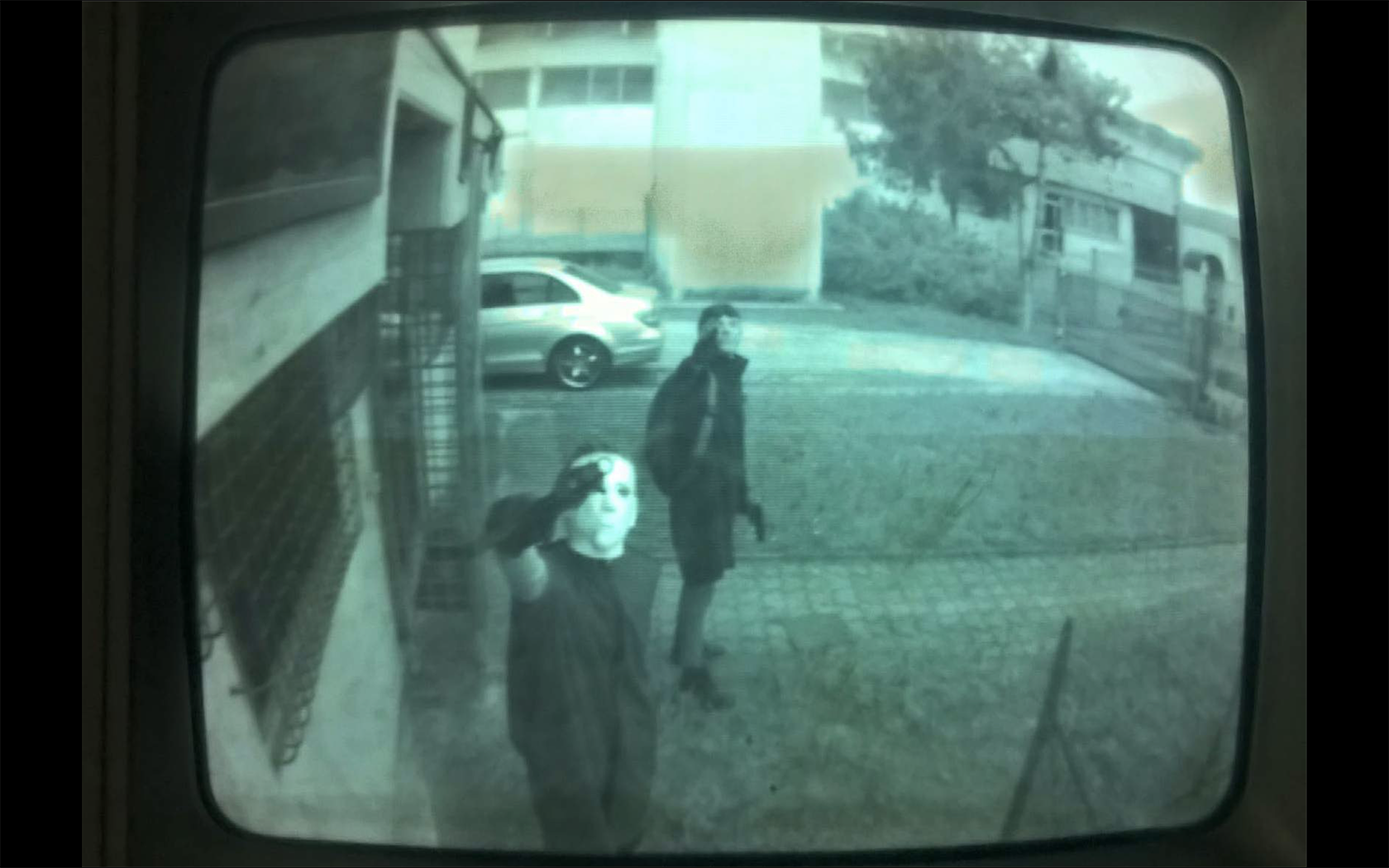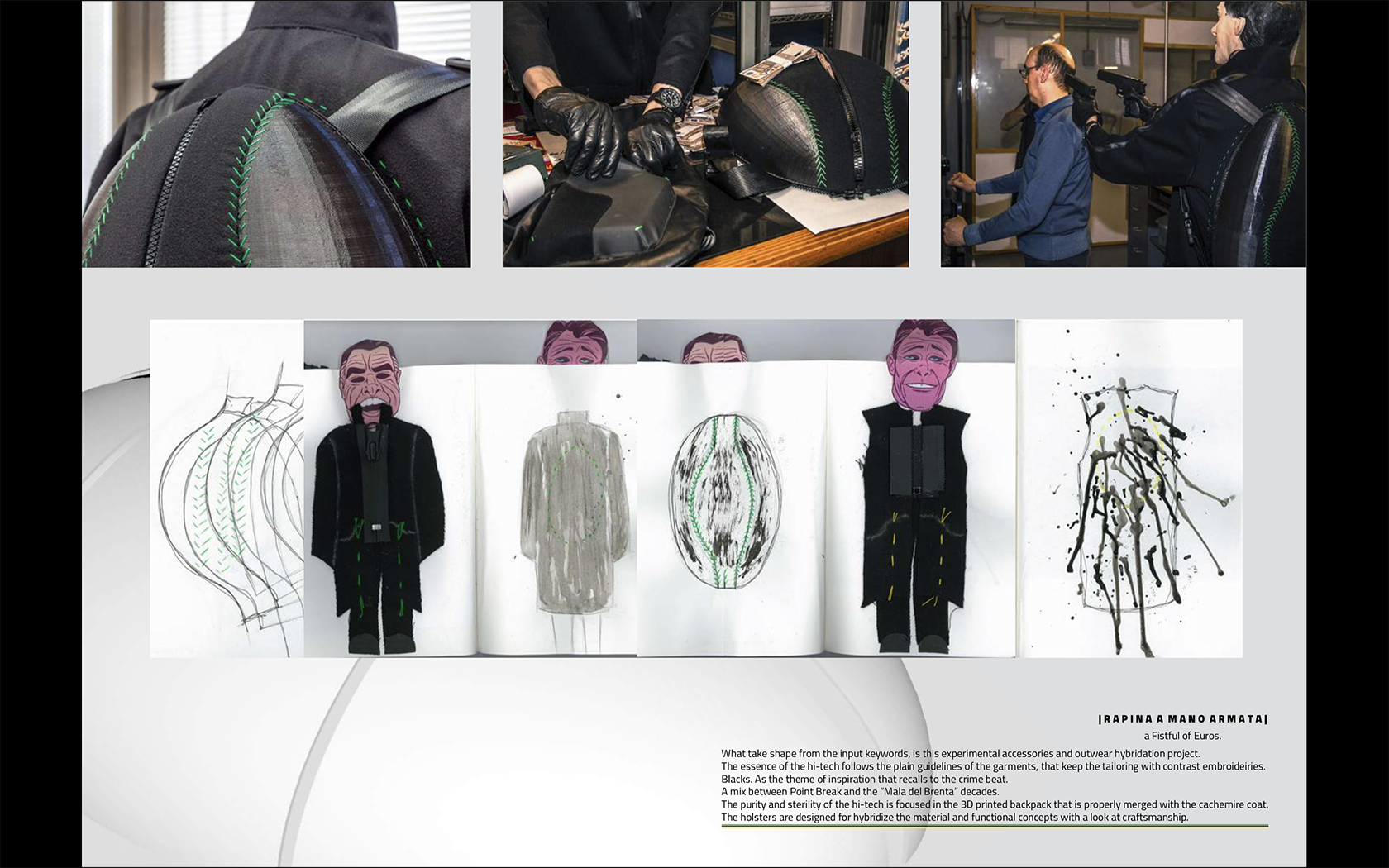 INSPIRATIONS¶
| AUTOBIOGRAPHY | AITOR THROUP COLLABORATION | NeoPixels Arduino Led Wearable Project |¶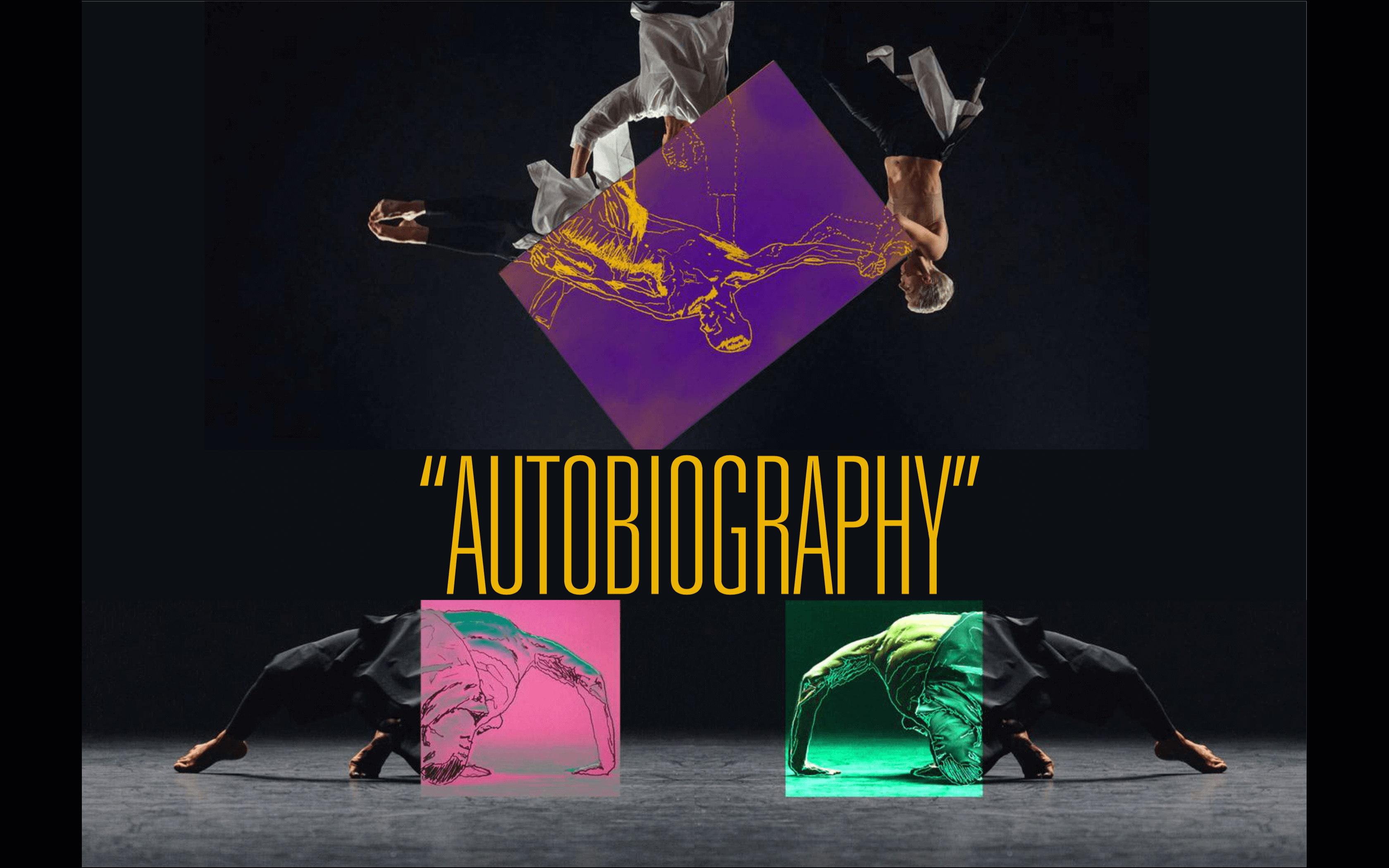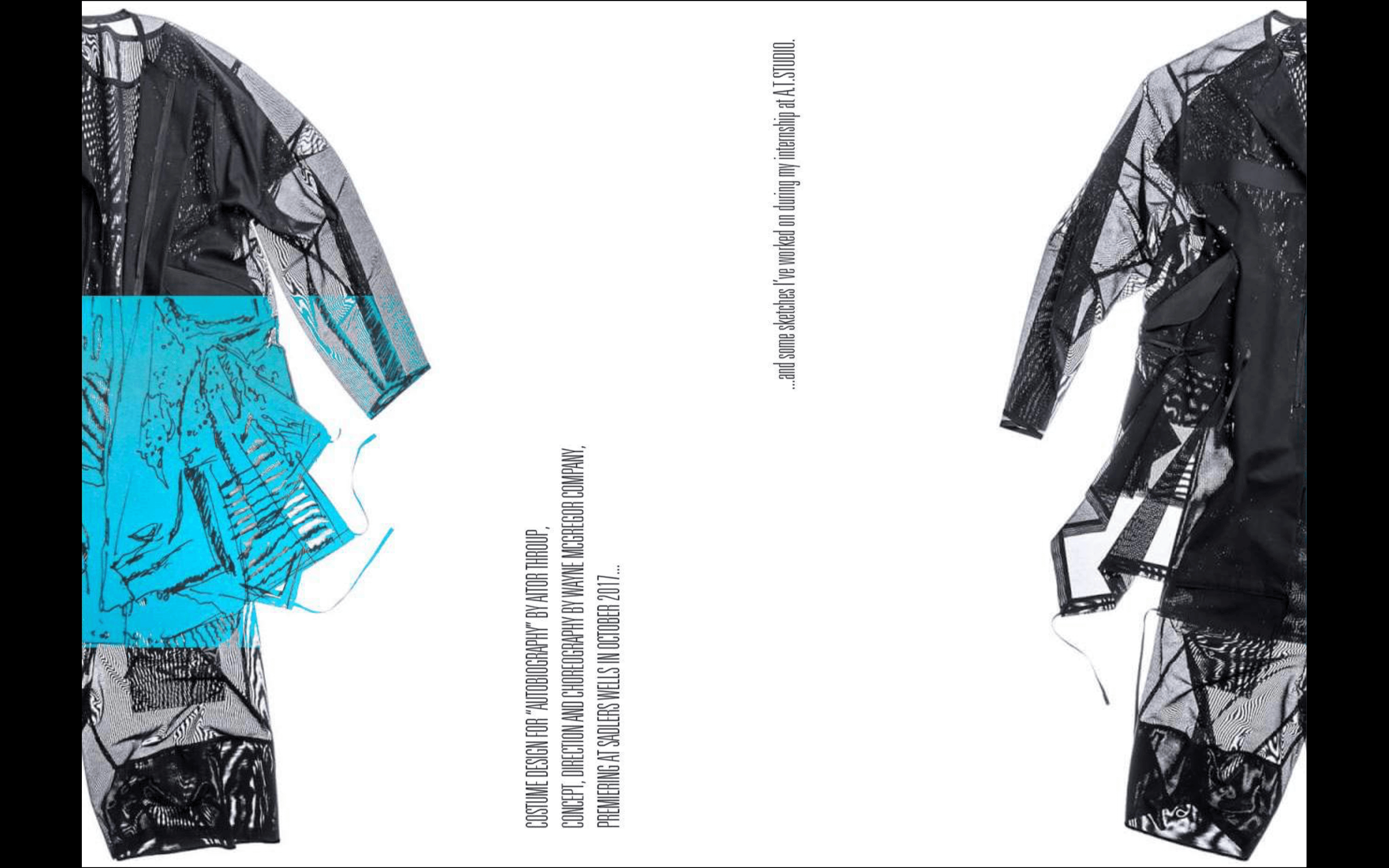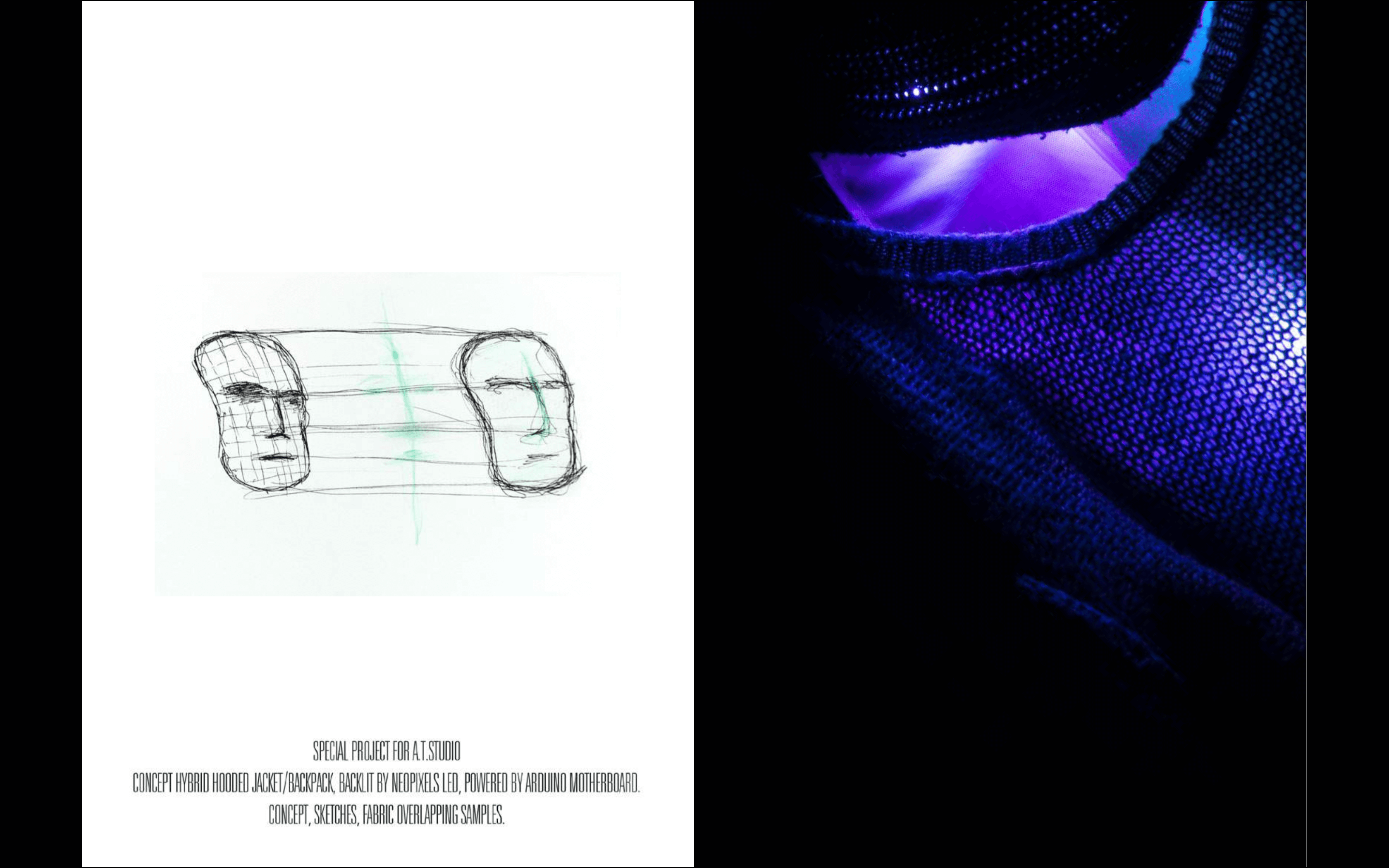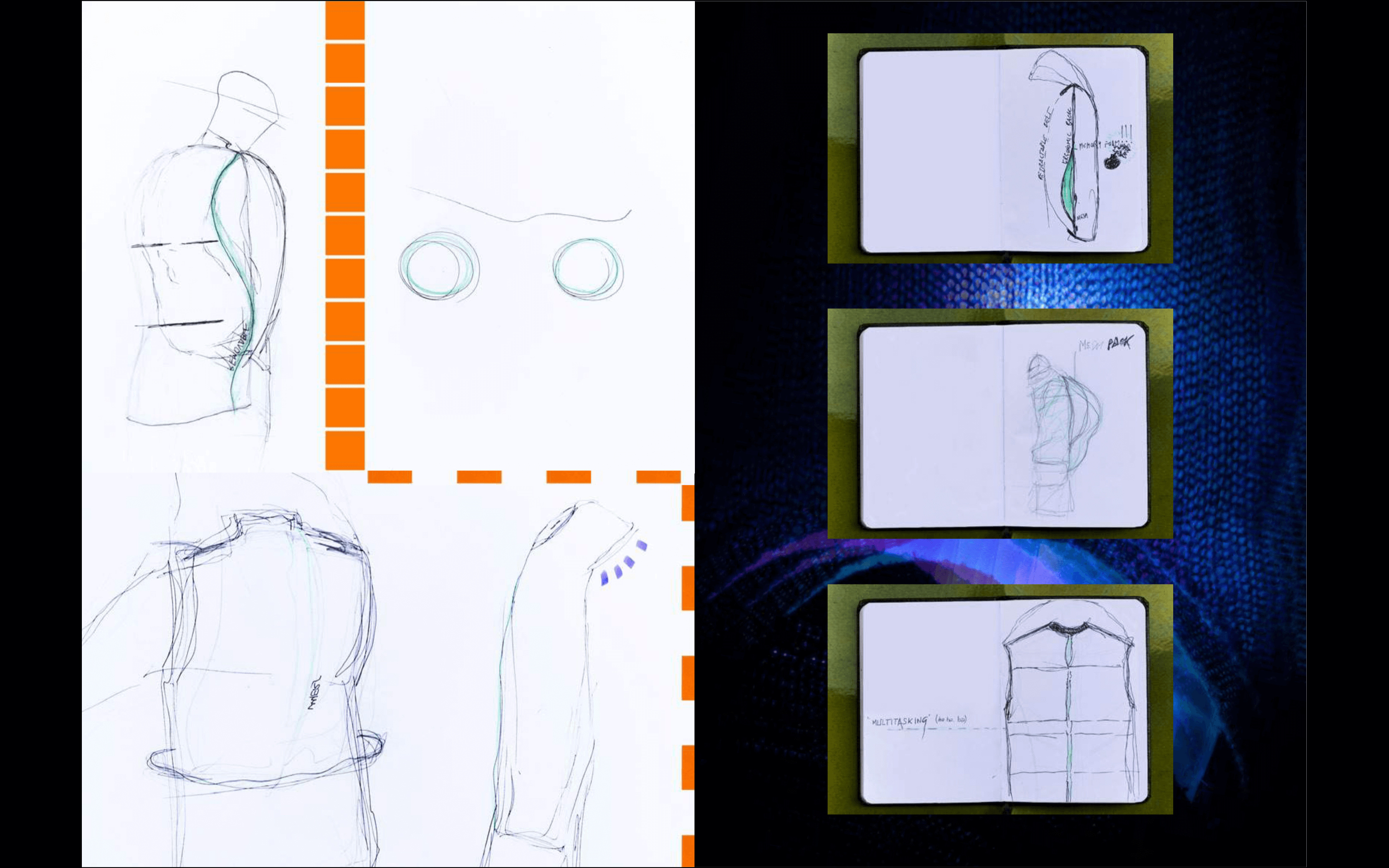 INSPIRATIONS¶
WOOLIGANS¶
Regenerated Wools and Vegetable Leathers Graduation Project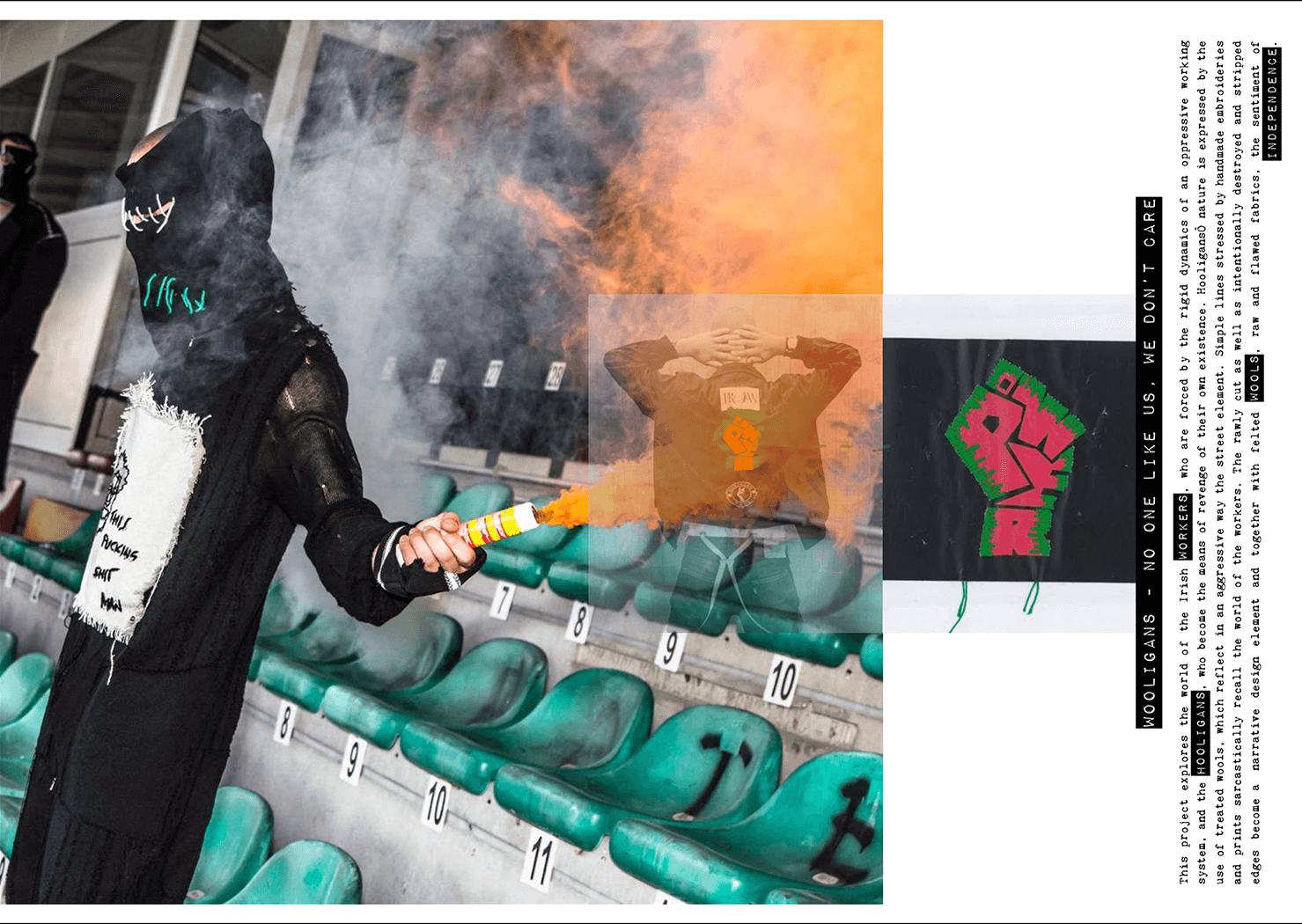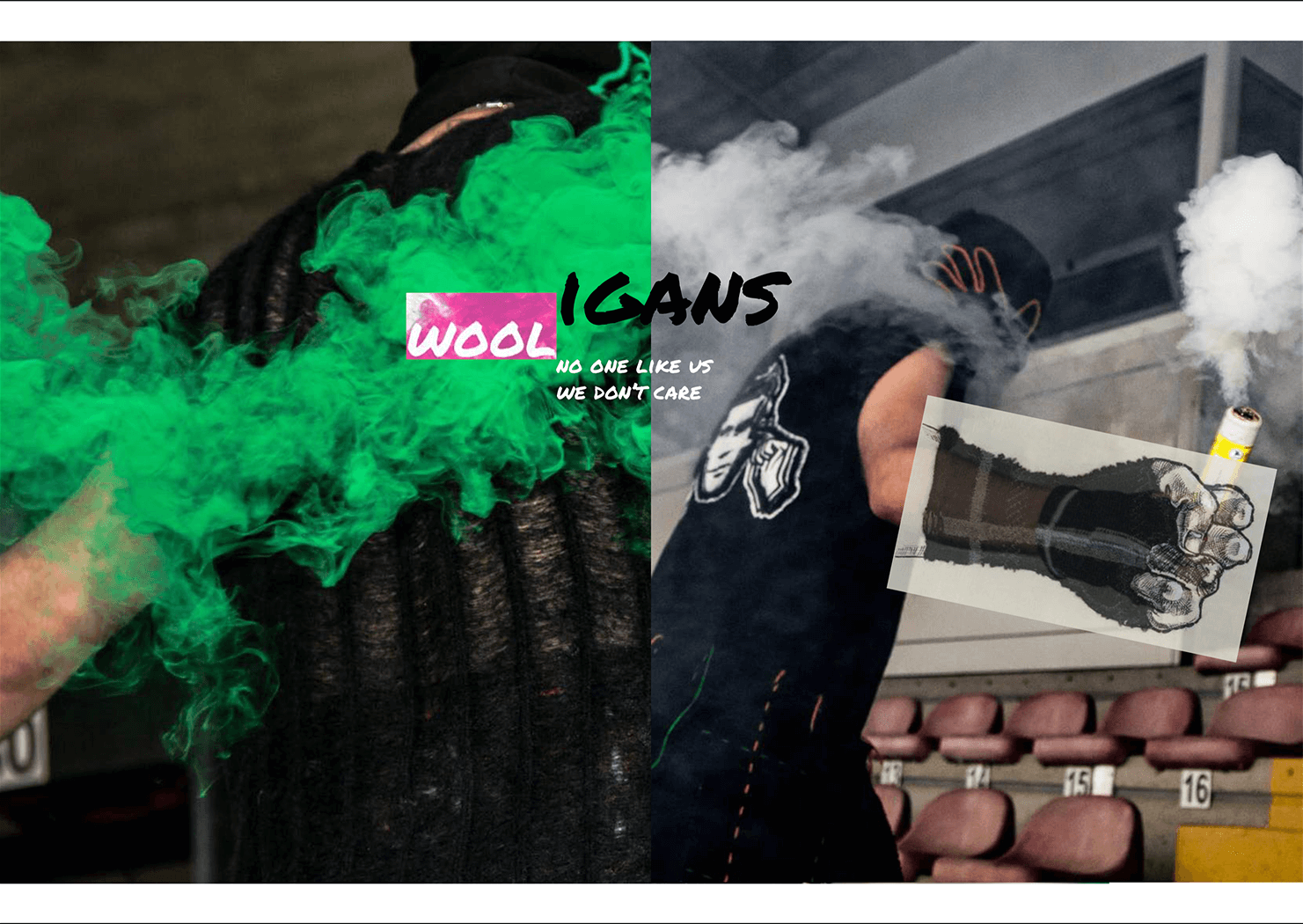 INSPIRATIONS¶
| TU SEI AD UNA SPANNA DA LUI, MA LUI E´ AD UN PASSO DA TE |¶
Upcycled Fabrics Project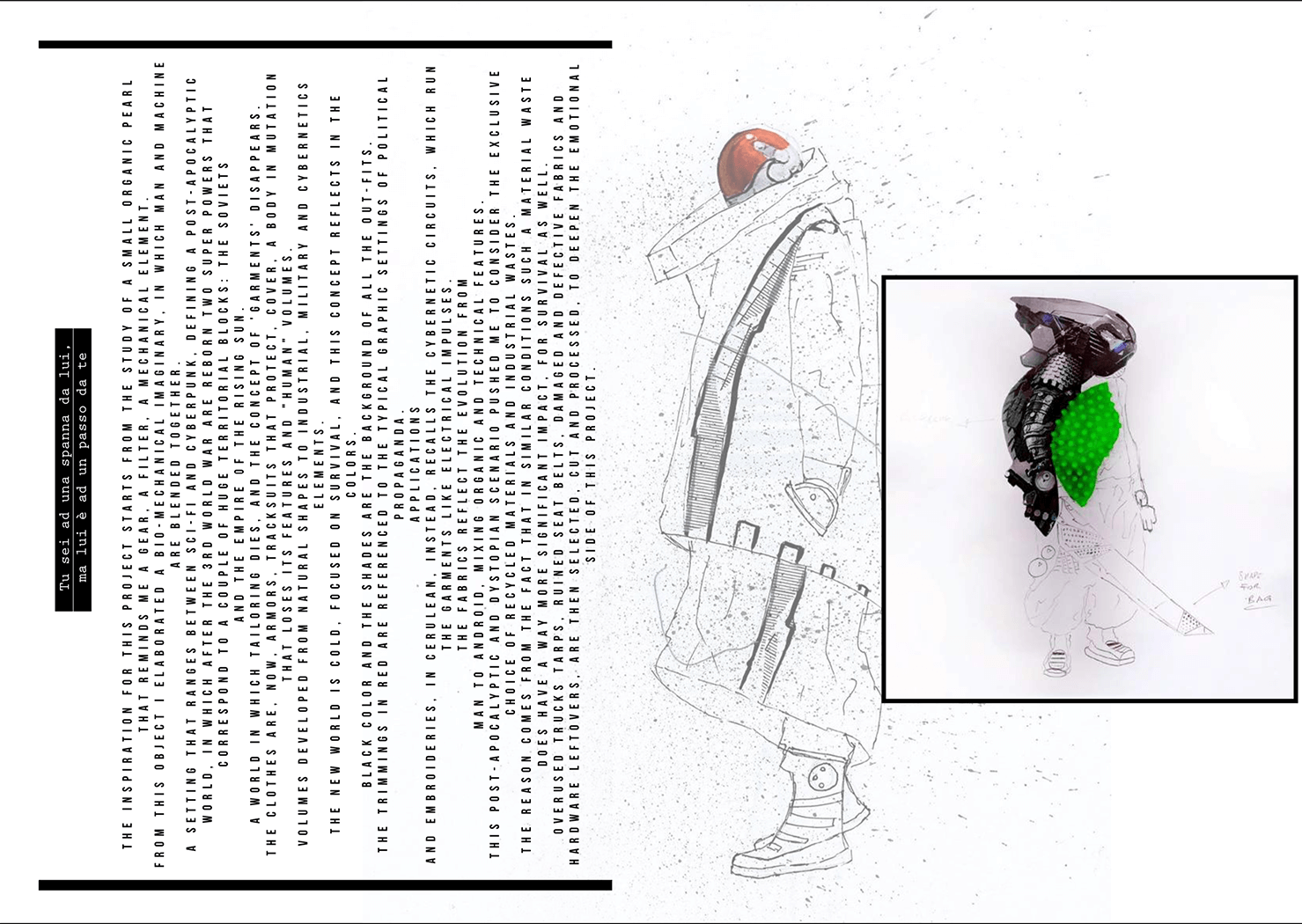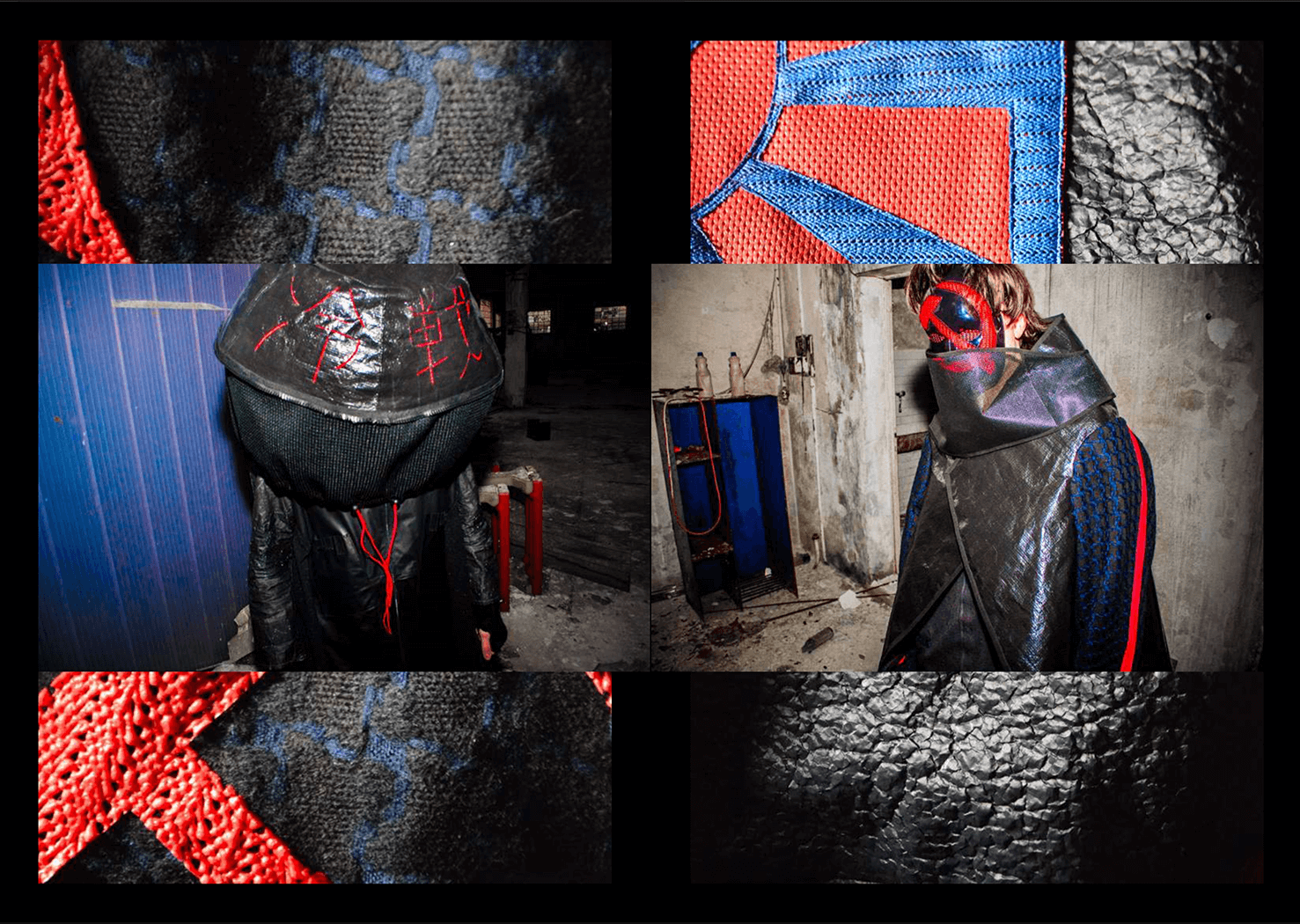 INSPIRATIONS¶
---
Last update:
January 20, 2021