12. Soft robotics¶
Soft robotics is an emerging field whereby the robots are made of soft and compliant components. Soft robots have received much attention with their new range of capabilities involving degrees of freedom and movement not achievable with their rigid counterparts.
Attracted by human anatomy i find interesting the application of Soft Robotic in biomedical field and prohestetics. Soft robots are capable of mimicking the complex motion of animals and nature, Bio-mimicry, defined by their compliance which allows them for continuous and often responsive localized deformation. soft robots especially interesting for integration with human tissues.
INSPIRATION: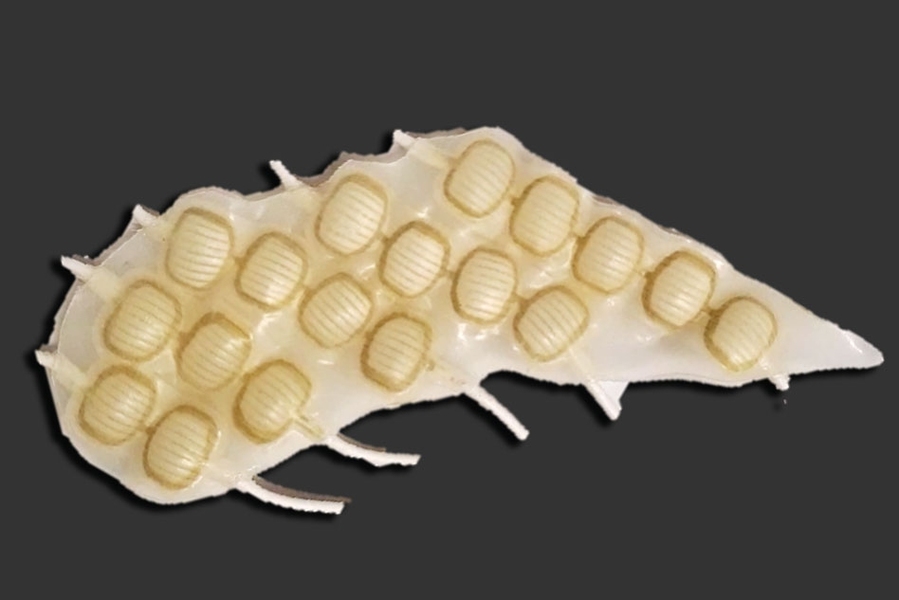 A close-up of a synthetic matrix of soft robotic actuators that can be wrapped around a heart ventricle and inflated to squeeze and twist the heart in the same way a real heart pumps blood. Credits:Image courtesy of the researchers.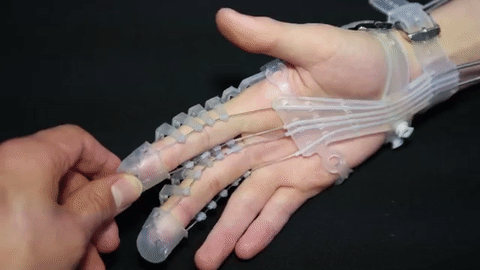 Exo-Glove Poly
A self-contained soft actuator three times stronger than natural muscle, without the need of externals, signals a breakthrough in soft robotics.
INFLATABLE - HEAT SEALING¶
thermovynil adhesive paper
baking paper
Heat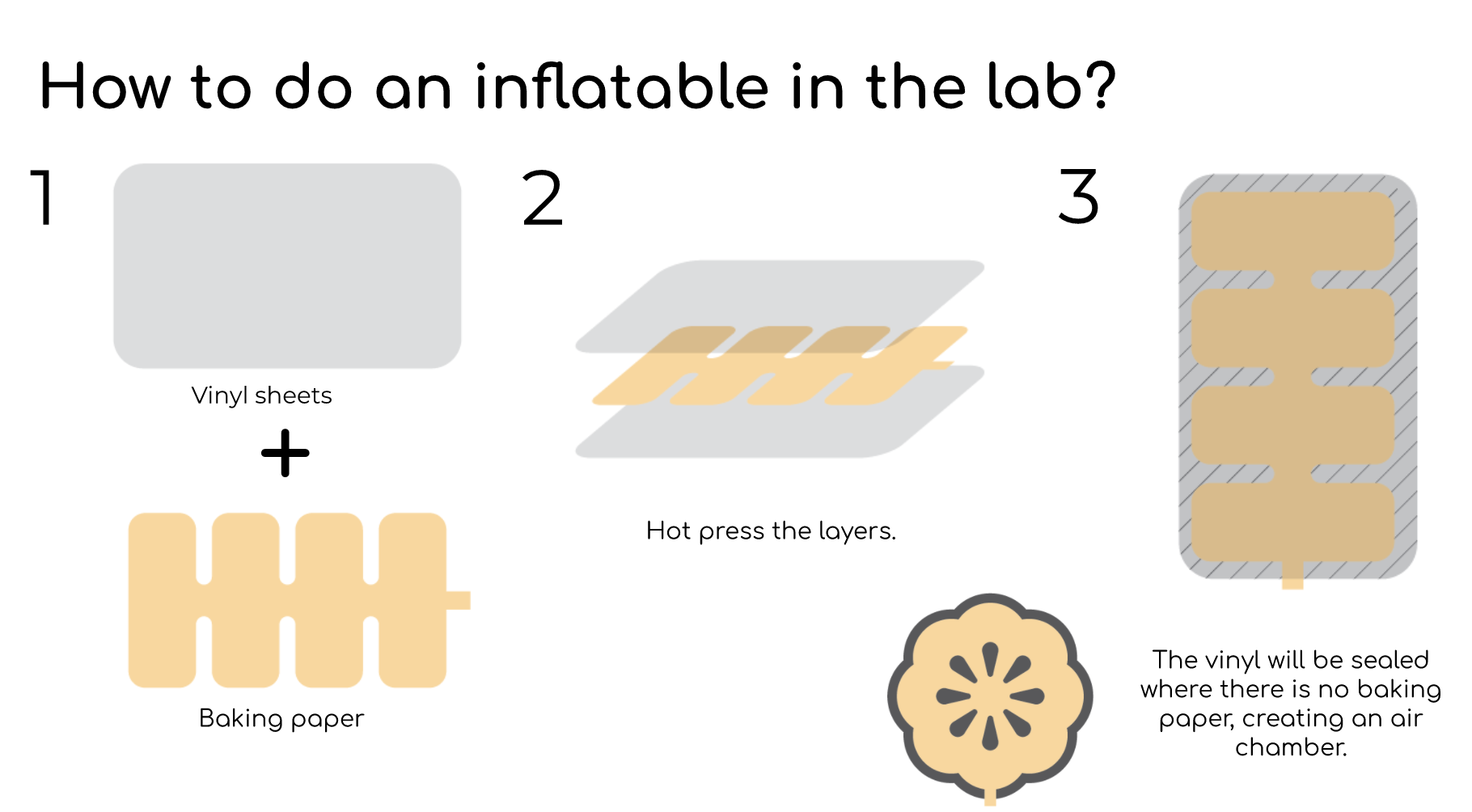 INFLATABLE VAGINA - vynil paper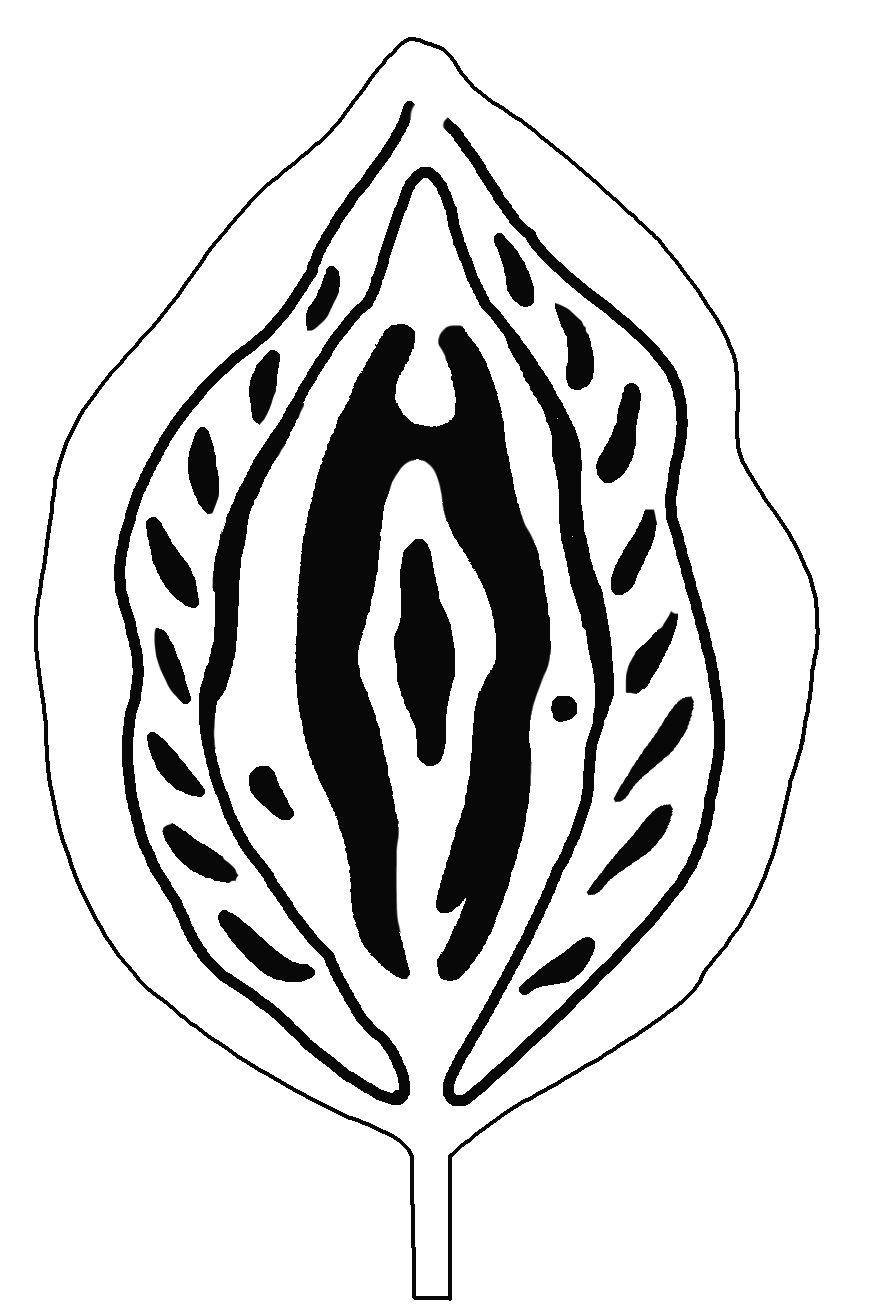 I draw my design on Illustrator and I sent it to the Vynil Cutter through the program Silohuette Studio, and i loaded baking paper inside. I cutted two sheets of vynil paper and I turned the lucid parts outside, inserting the baking paper inbetween the mat parts. With an iron i pressed carefully on the top of the "sandwich" without heating too much to avoid to burn it. I took the adhesive out and insert the plastic tube,inflate and voilà.
INFLATABLE - AIR MUSCLE¶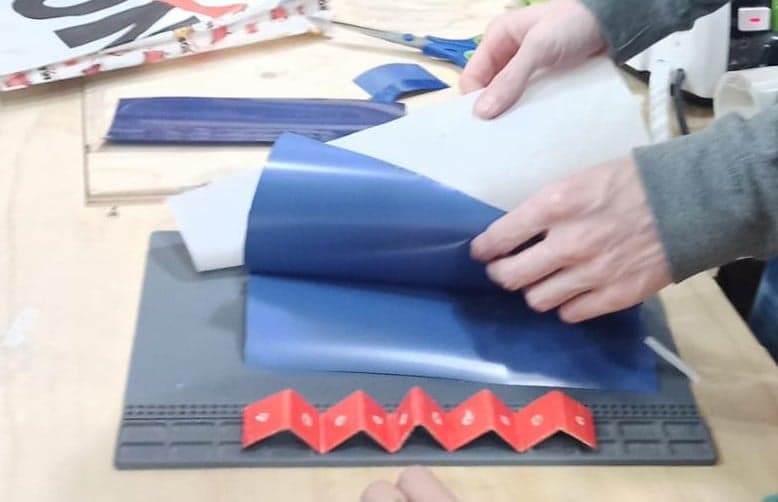 INFLATABLE - LATEX & SILICONE¶
Inspired by human anatomy i decided to design an inflatable dorsal spine.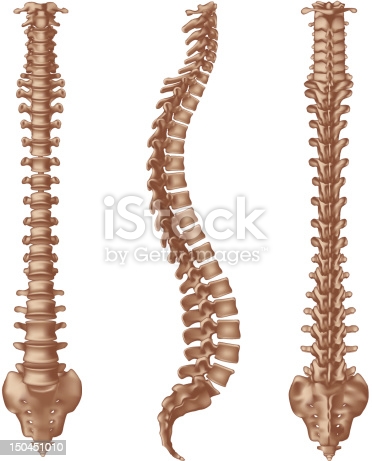 Rhyno Molds Design to Laser cut
2 Acrylic flat
2 borders
1 internal shape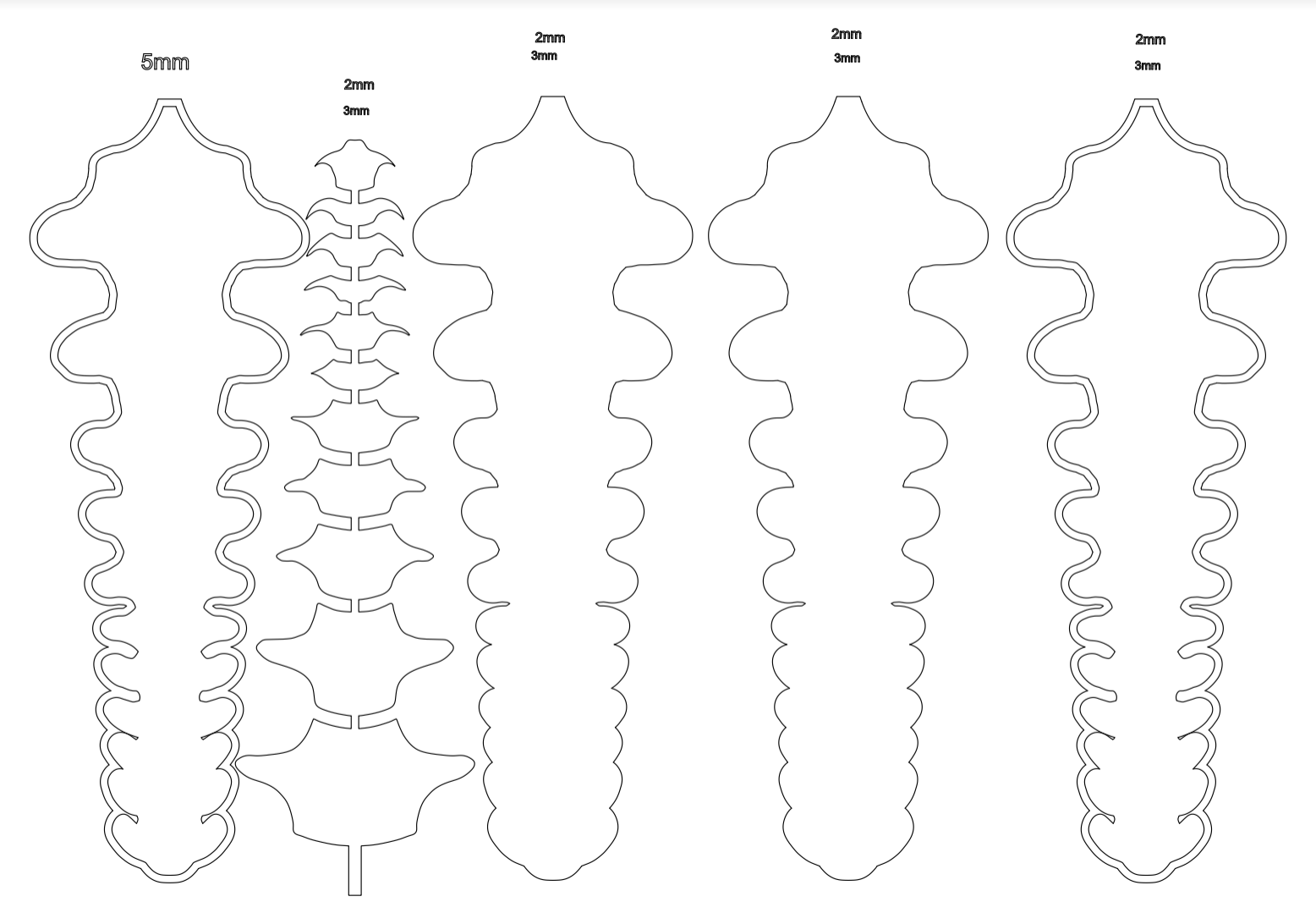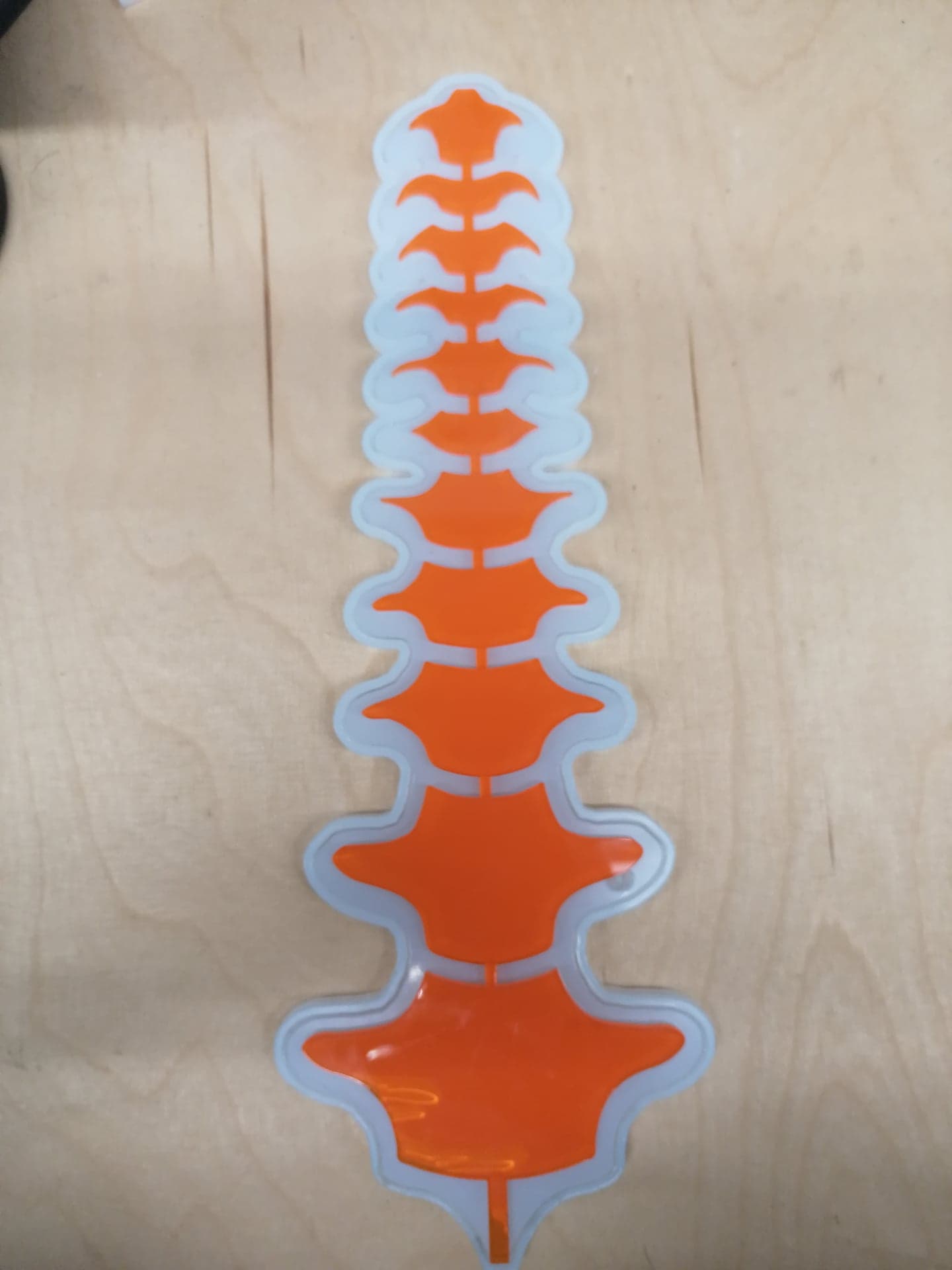 INFLATABLE DORSAL SPINE - LATEX
I tried with latex because we didnt have enough silicone but the result are not as desired. Latex is way less flexible than silicone and the inflatable works just a little bit. I did two molds in latex, one thicker one thiner.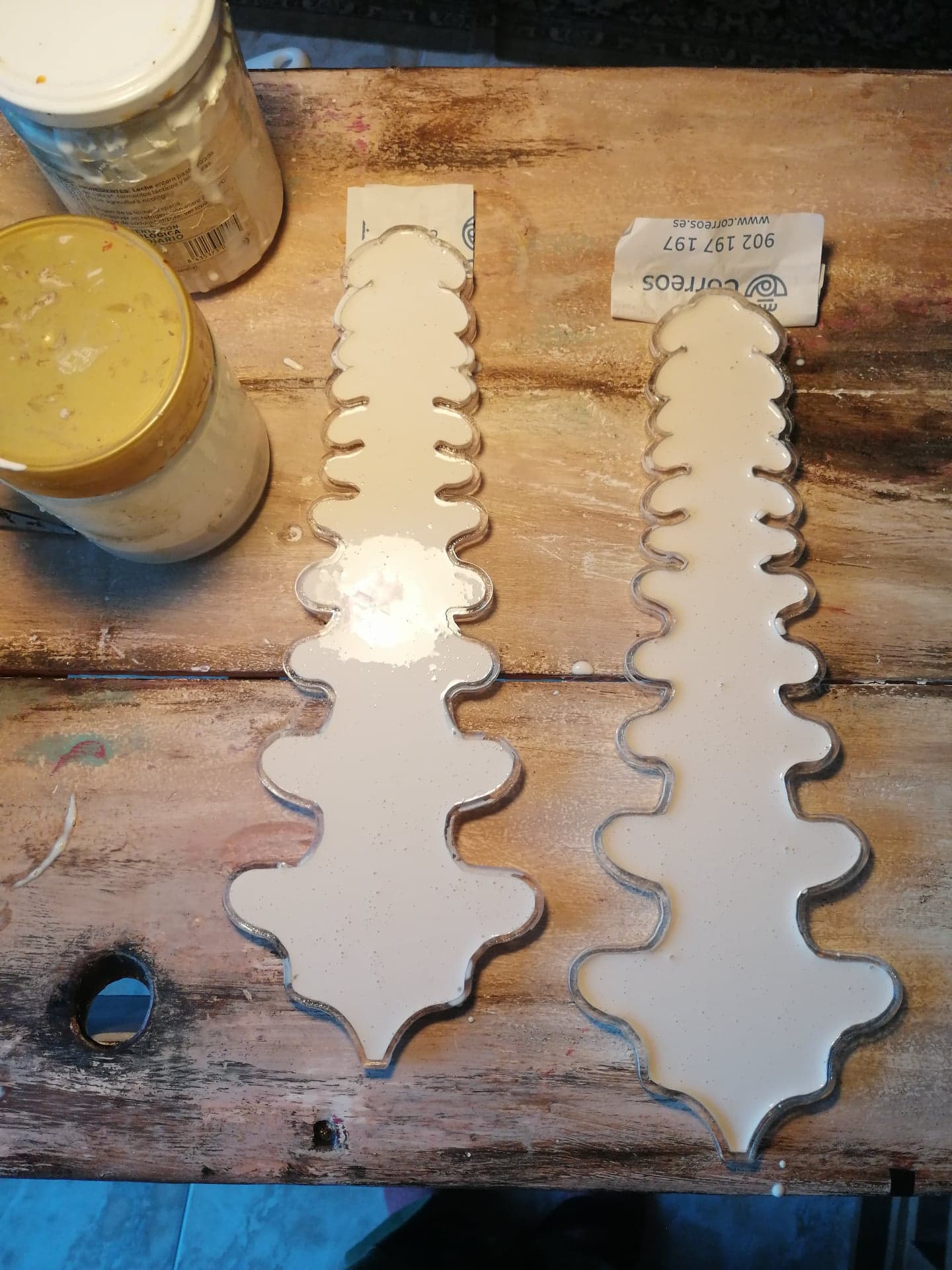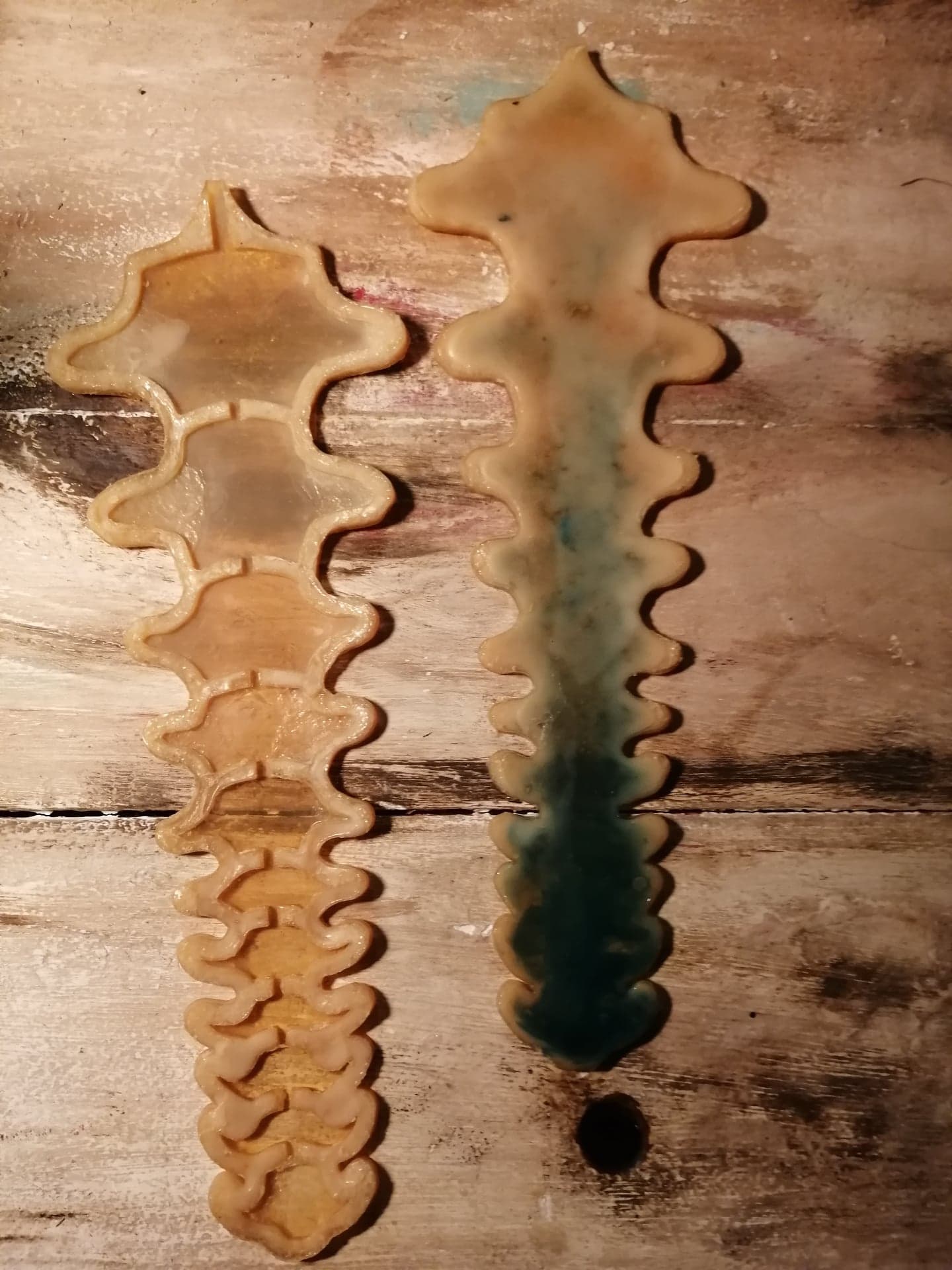 INFLATABLE DORSAL SPINE - SILICONE
Finally we got more silicon and i managed to do the mold but is still drying.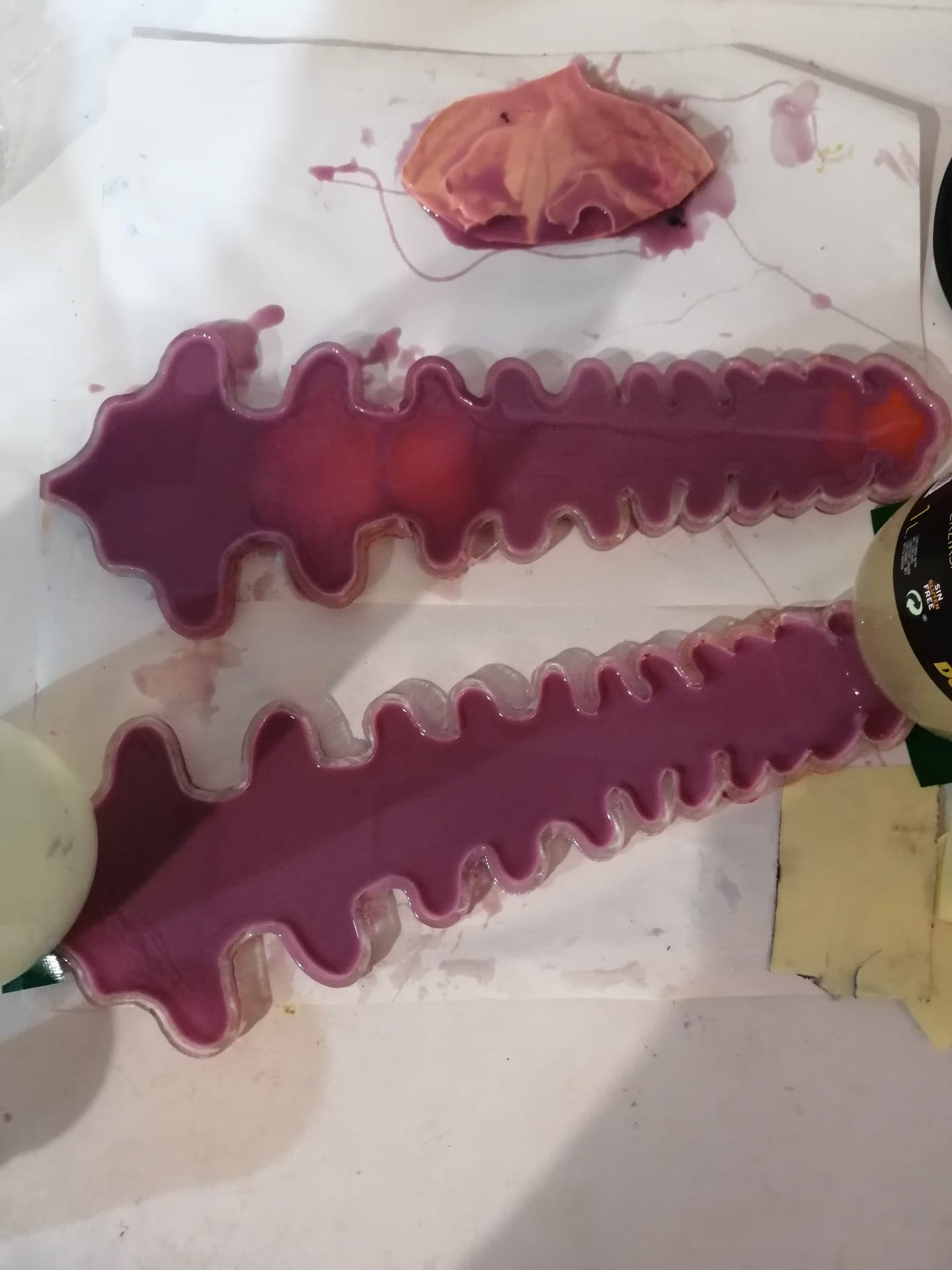 INFLATABLE - Biosilicon¶
1 portion water 2 gelatine 2 glycerine
Mixing, cooki it and let cool it down a little bit before pour it to the mould.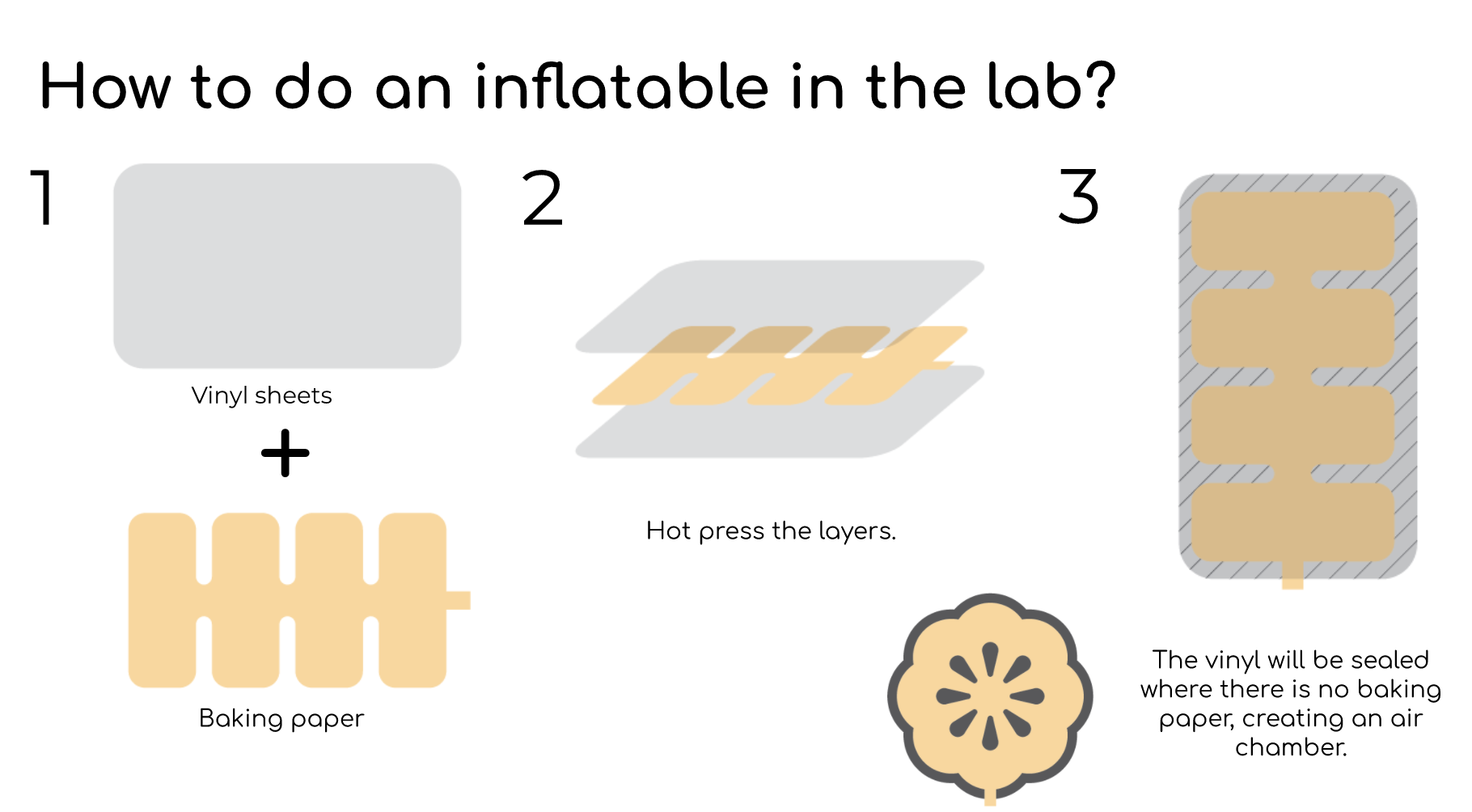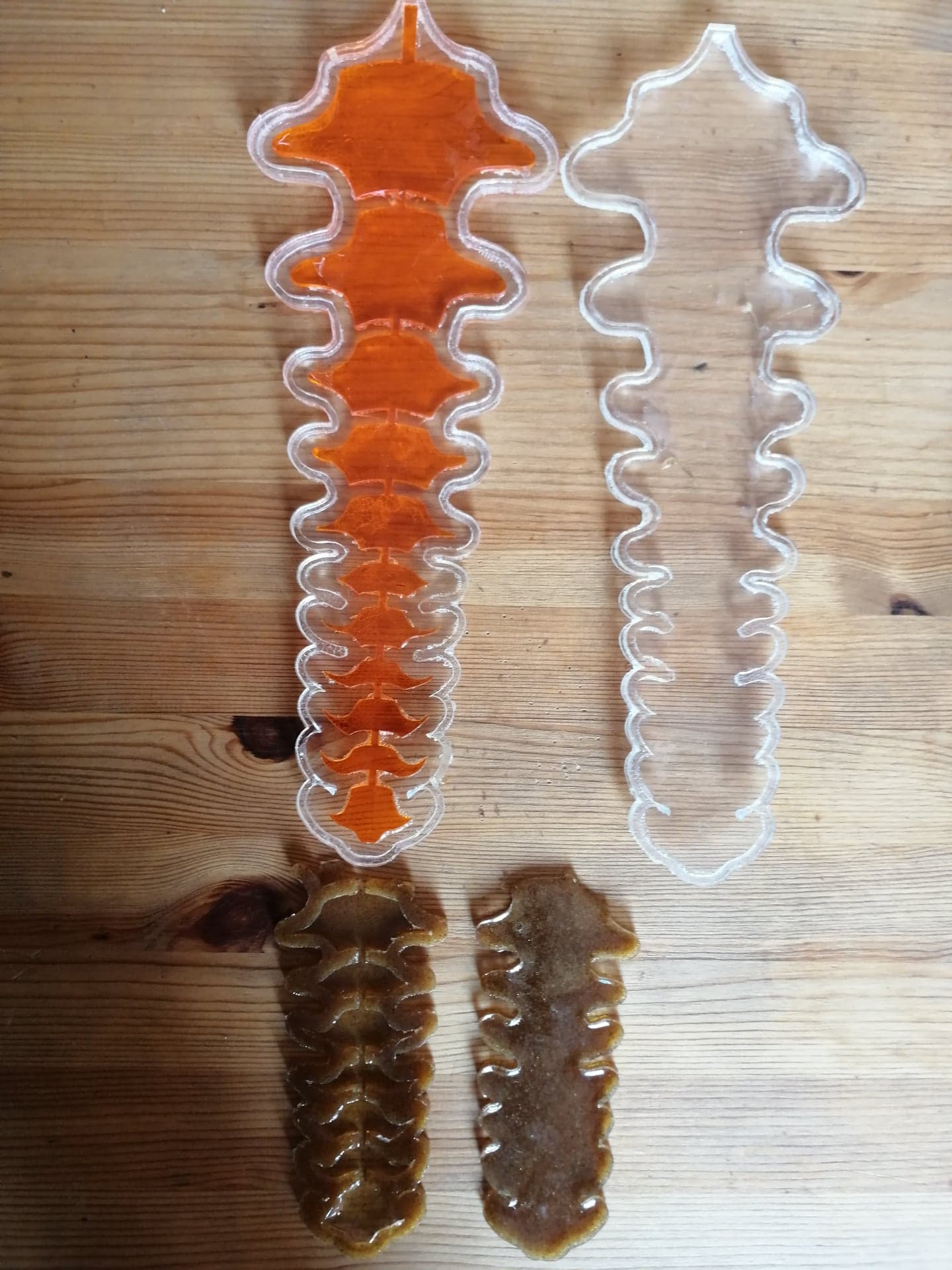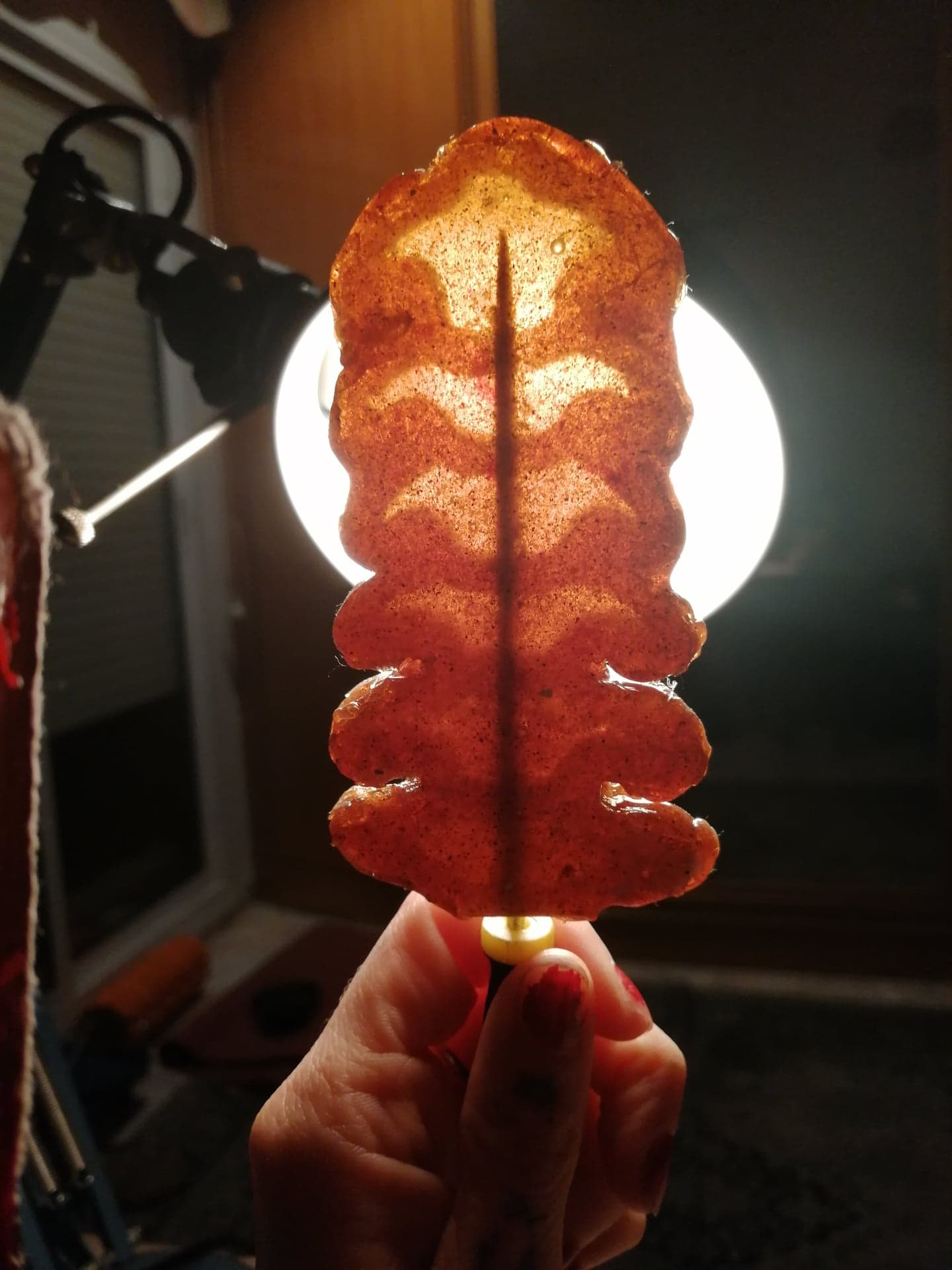 First biosilicon experiment came out prett ugly..
..But i got it better..
Electronic Motor
Dc (direct Motor): air motor Using the high power circuit we used in the wearable we can connect the motor to an arduino and create different coding for blinking or even use an analog sensor to control the voltage (analog read; analog write)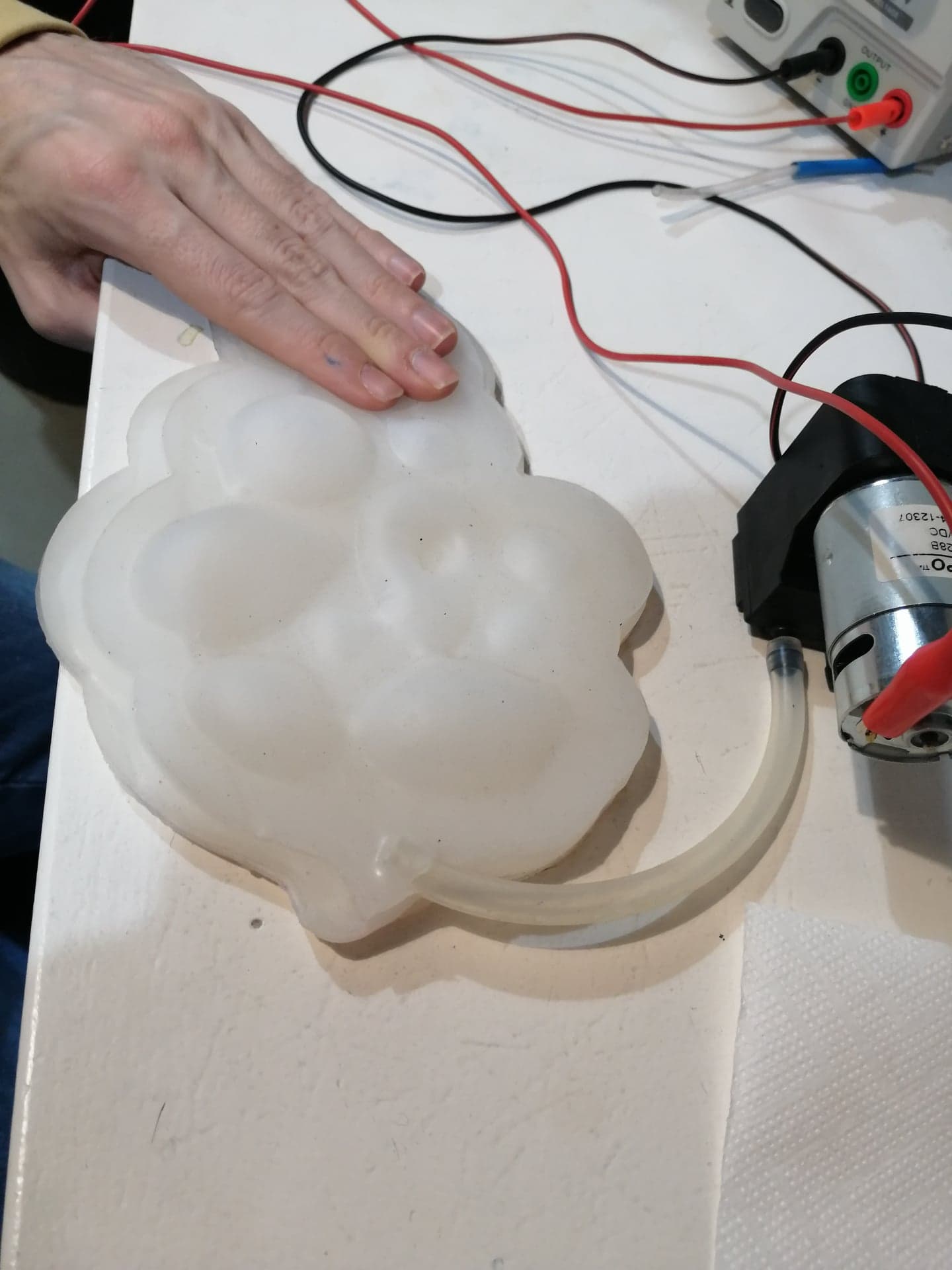 Useful links¶
---
Last update:
December 15, 2020