Open-up Visual Perspectives¶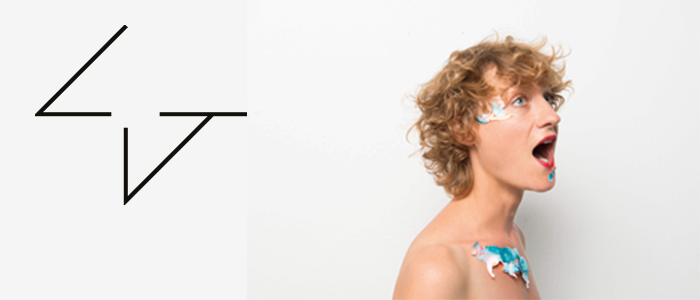 Hi, I'm Lucia Javicoli a Visual Artist based in Lyon, France. Through this website, I want to share my experience at Fabricademy 2021-2022. Thanks to new technologies, I want to extand my knowledges in order to Open-up new Visual Perspectives in Art&Textile.
✨ You can have a look at my work here
HELLO!¶

Unknown serie, 2016, Lucia Javicoli
"My work is raw, fine and conceptual"
Artist, researcher, designer, maker, idealist & romantic thinker..
In my process of creation I like to work freely. Experiments are the core of my work. I challenge all kinds of mediums and materials in order to create sensitive visual experiments.
The result of my investigations offer a variety of applications such as pattern and textile design, wall art, installations...always connected to my love for colors, patterns, textures & forms. I'm keen on working in collaboration with artists, craftsmans and industry.
I'm inspired by the true expression of beauty and believe that it is a fundamental human need. Through my work, I attempt to reset aesthetic perception in order to open-up visual perspectives.
My background¶
I graduated in Visual Art/ Applied Art-Fashion & Textile Design at La Martinière Diderot, Lyon, 2008. I have a Master degree-Fashion Business School-ISTA, 2010. I started to work in Paris for Esprit de corp & Kenzo as an Area Manager and became a Visual Artist in The Hague, NL, 2015. Today I'm working at the intersection of all my competencies as an Entrepreneur/ Visual Artist & Designer.
Works¶
In 2015 I was part of collective called windmakers in The Hague, NL. I moved back to France in 2017 in order to continu my activities. The following artworks are both assignements and personnal productions.
EXPERIMENTS/ATELIER¶

Atelier in The Hague, experiments
Experiments with colors are at the really begining of my creation process. Kandinsky said: "Colors came after Forms, I said NO!"
1 SQUAREMETER¶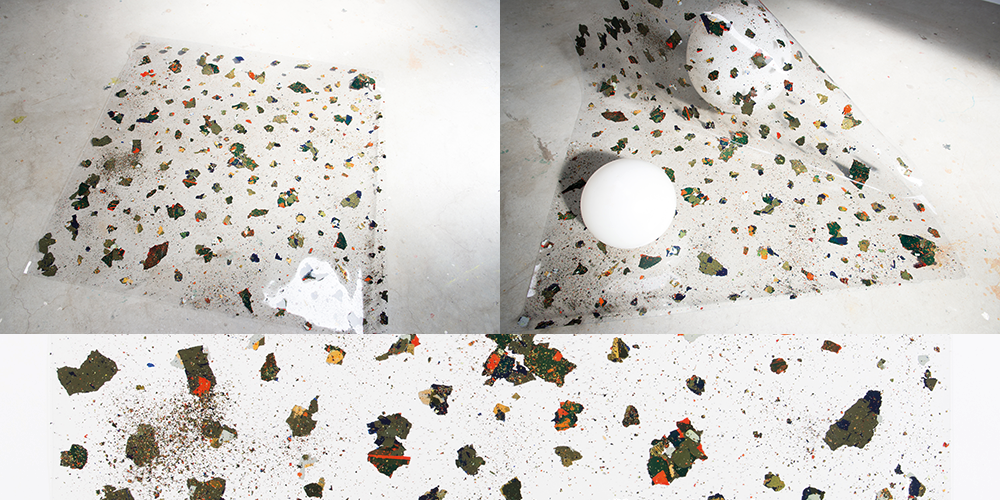 Artyl in situ, 2017, Lucia Javicoli
Following my pictorial researches I developped with one of my supplier a Polychlorure de vinyle with Pictorial patterns included. It is called Artyl.
The MODERN VENUS¶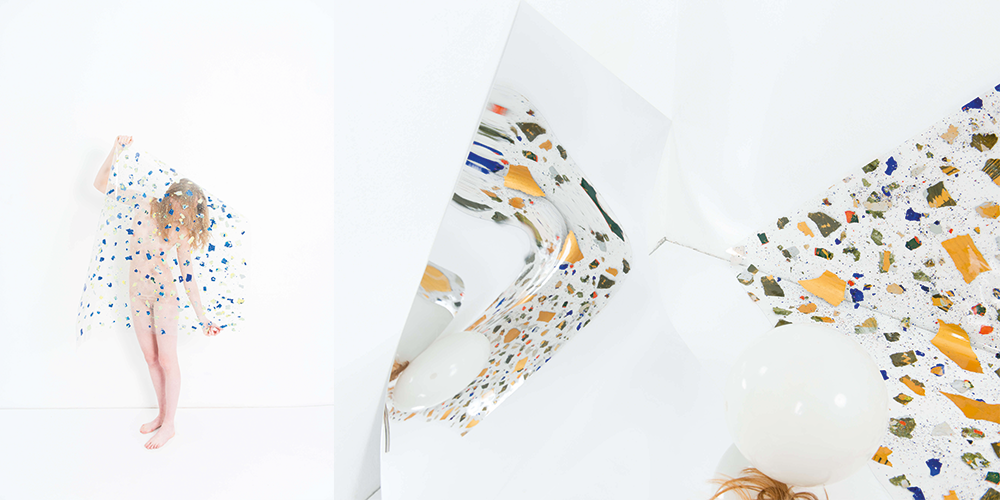 Two pictures of the serie The Modern Venus, 2017. Collaboration with the NL Fotographer Janne van Gilst
VARIATIONS¶
Textile pattern design assignement, 2016, Gabelle.
LIBRARY¶

In balance serie, 2018, Lucia Javicoli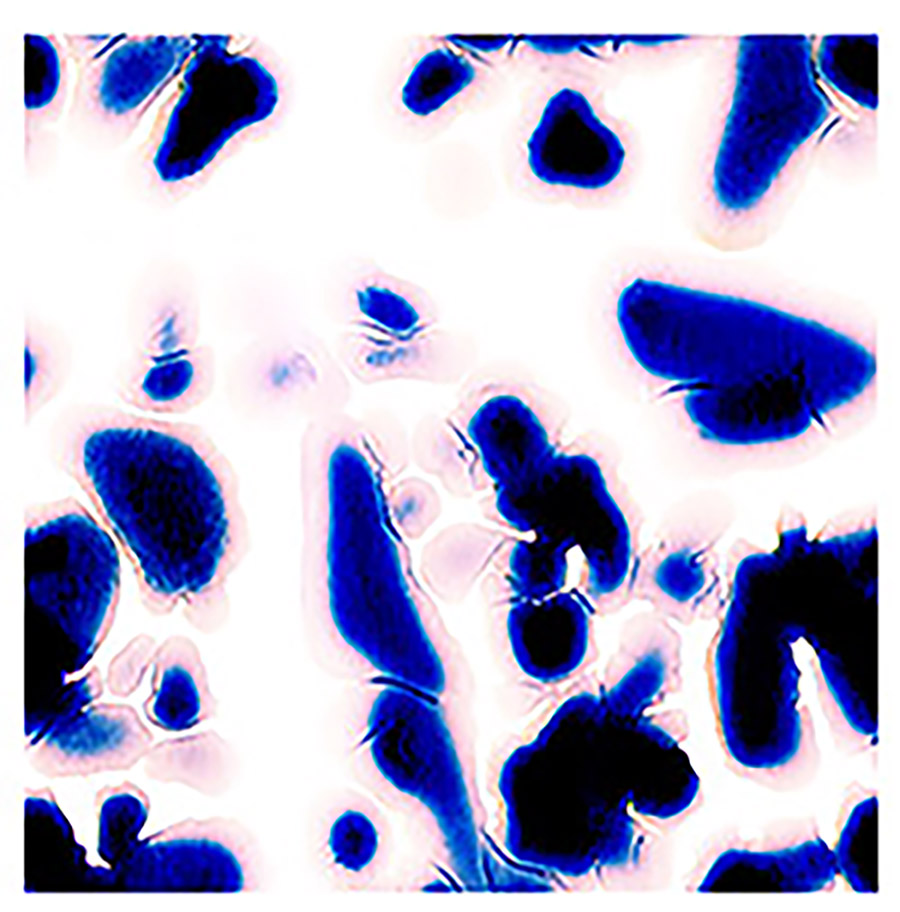 Viral serie, 2019, Lucia Javicoli
Pattern designs for textile applications.
ARTGLASSPROJECT¶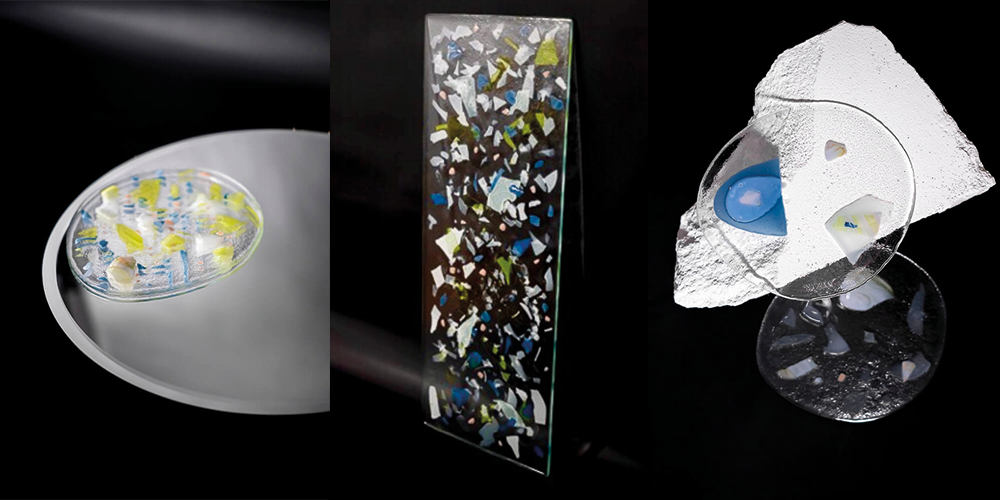 Altruist serie, 2019, Lucia Javicoli
Artglass experimentations, Fusing technique, developpements at Vincent Breed studio for mirrors called Ô/ Shelves/ Still life pictures.
GRAVITɶ
Lucia Javicoli x Sage Folie Current project that I'm working on.
ARTBAGCONCEPT Mixing Artyl&Leather old and new technologies for creating prospective designs.
FABRICADEMY and I¶
It's gonna be a true love story. I feel it since a long time. I'm really ready for the journey. Today the goal for me is to go in depth. Explore all the possibilities for my future projects. I want to be a pionneer and be part of the community.
---
Last update: 2022-06-27