Final Project#
finally from harshada on Vimeo.
Final pitch Presentation#
Multipurpose Scarf#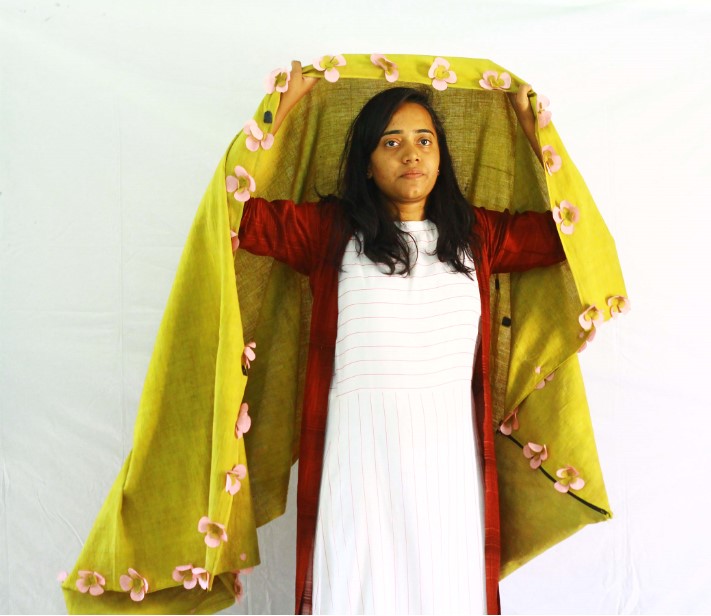 Gantt chart#

Concept#
Dupatta (scarf) adds grace to Indian garments. Some of girls wear a Dupatta for there regional dressing outfit. It gives comfort to girls to servive in public. Also, adds grace to Indian garments. Some of girls wear a Dupatta for there regional dressing outfit. But I hate Dupatta because it's create disturbance whenever i'm doing some work. I made effort everyday to pin up it with bobby pins. That long piece of cloth makes me uncomfortable while i'm on bike or in travelling. It's create so many obstacles like accessories. But, i have to take it in Indian functions or weddings. So, I have decided to make this 2 meter long cloth piece…Modern + Traditional.
After thinking and finalise my final project I have decided to make my project in both side equal like with 50 % aesthetic and 50% accesoiers. Now, I can carry Dupatta in function or sometimes also take it as scarf. After dicussing about this with my friends and colleague I got so many ideas to explore this.
Idea#
After sketching , I make 2 part of final project with accessories and aesthetic i.e Looks and function of Scarf. In the starting I was not thinking about shrug but after design of actual concept I got idea to make shrug. In this chart, I give marks to it's function and looks. I make this when I was discuss about final project with shubham. This chart gives me clarity for how much I have focus more or give attention more.
After discussing with Nishtha , Mahavir and supriya I got so many ideas in electronics. I was confuse with LDR on Scarf and solar battery charger in bag. So, I am thinking to do both of them because both are useful . Solar battery charger is very useful while travelling.
Purpose#
Daily use
Protection form pollution
Comfort
Sketches#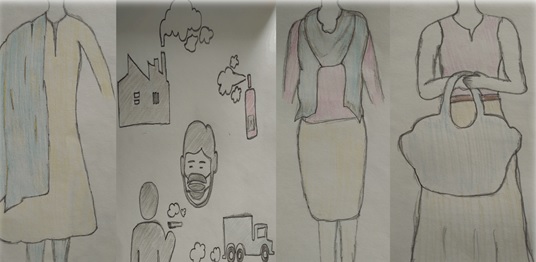 Material selection#
For selecting material highlights of problems ;
Protection from sunlight
Pollution
Culture
Feel comfortable
After study to this problems I choose khadi fabric which is made by 100 % cotton. I have documented What is khadi fabric in my webpage. It stay cool in summer and warm in winters. It is the only fabric where the play of texture is so unique that no two fabrics will be absolutely identical, thus lending its exclusivity and inability in terms of feel and texture. So, I decided to use Khadi fabric.
From long time, I wanted to make fabric with the whole procedure of cotton to fabric. So I gone to wardha,Maharashtra (Specially for Khadi) where they produce cotton and make fabric. After study tour Dr. Yogesh Kulkarni gave me contact of Chikhali. They have all facility of making khadi cloth.
Start to my final project#
Hand spinning on Charkha#
Note before starting charkha
Thin Belt should be thin and non elastic as far as possible. Knot should be as small as possible. This improves the life of the belt and smooth running of the spindle.
The wheel should rotate freely without transferring force to the box and without slipping over the pulley.
When rotating the main wheel in Clockwise direction when seen from Top the spindle should rotate in anticlockwise direction when seen from the spindle pointed end.
While trying to improve on speed in spinning it is important to have a uniform twist and thickness as well as the movements while drafting and winding need to be well synchronized.
First, I took a bundle of tread and set on Charkha spin wheel.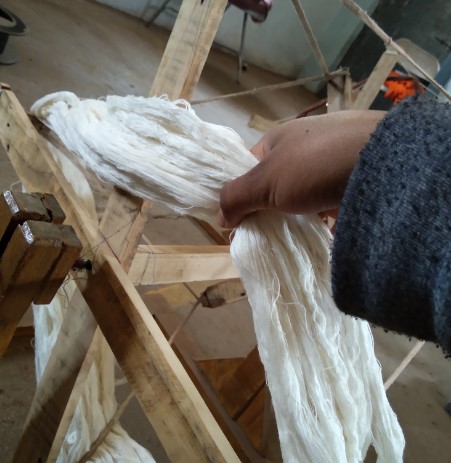 Take a bobbin hook and start to fill bobbin.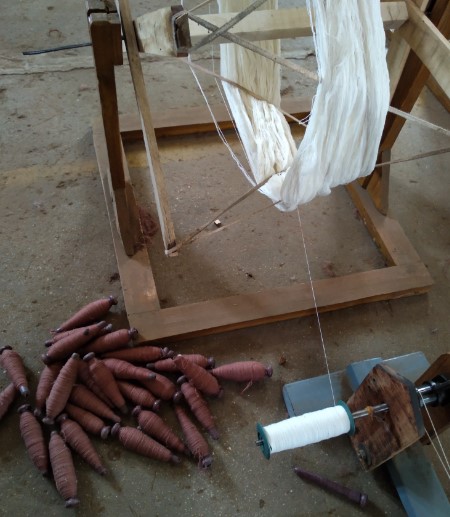 Rotate Charkha wheel in clockwise direction and other hand hold tread towards bobbin.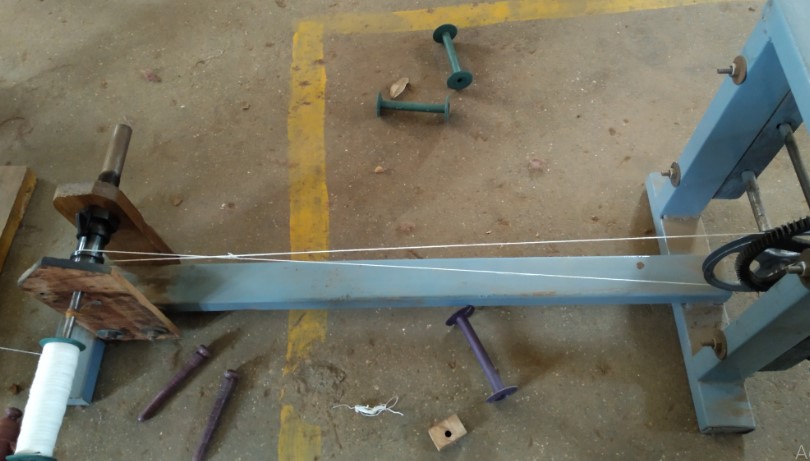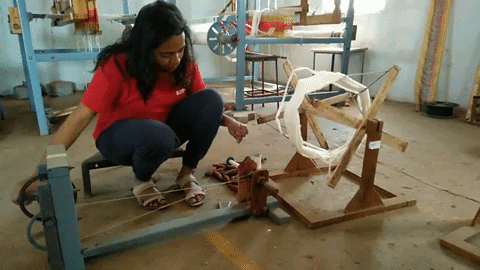 Handloom#
I have started to my final project first step of making fabric. In this week I started to make fill bobbin with thread from big bundle of treads. I fill bobbin for my fabric. I also learning how to assemble handloom and it is really very hard to work with big handloom machine. But I wanted to learn how to assemble this machine or what is the function of tread in handloom. I helped satish uncle to assemble handloom. Then, I set the handloom to make a fabric.
Set treads bunddles on whip beam.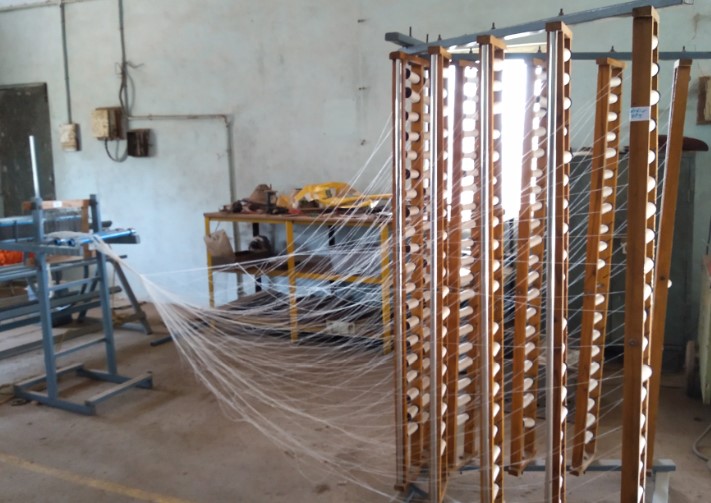 Took tread towards texsolv heddles.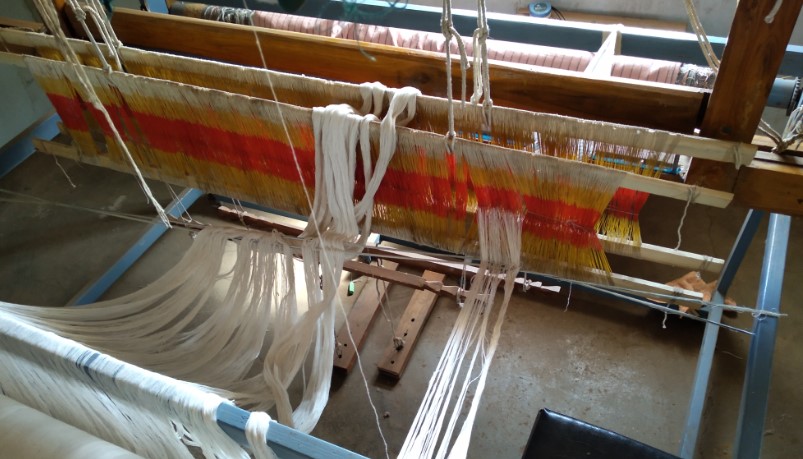 Set shuttle in between reed and beam.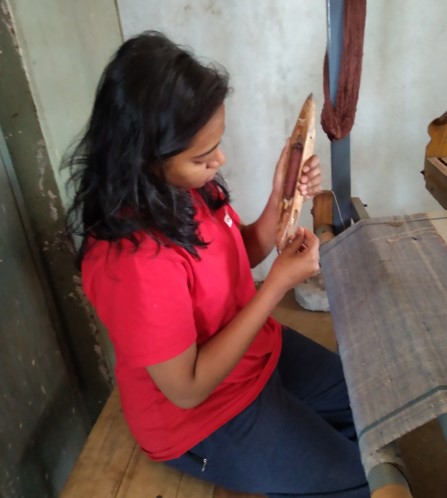 Start Handloom with counting of movement I completed 2 meter fabric in 10 days.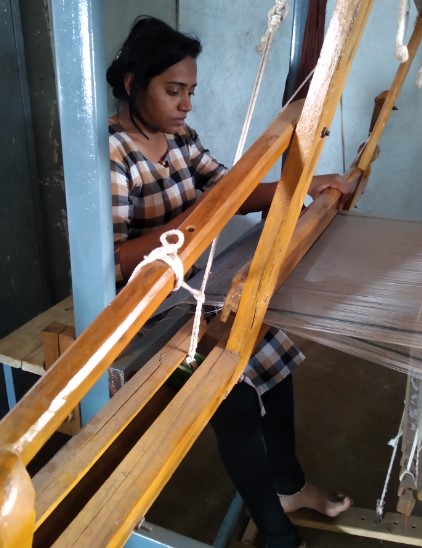 Natural dye#
I wanted to make dark green color for dupatta. I make a dye with onion skin to get olive green color to Dupatta.I made brown colour with Onion skin in assignment no.4. But, I want green shade in my final project.
Sock fabric in warm water.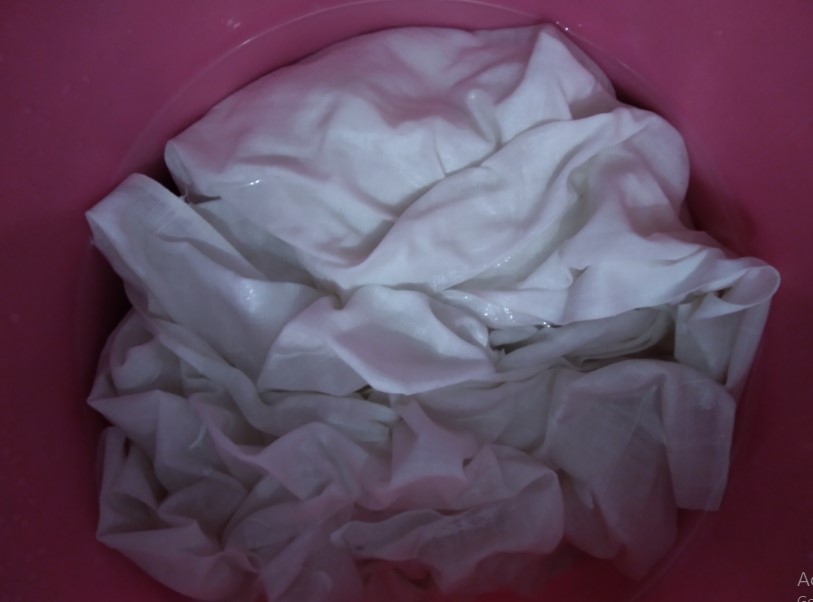 Cook onion skin with water .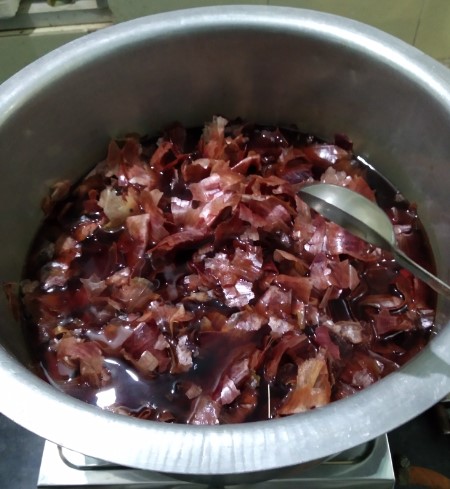 Separate Dye and onion skin.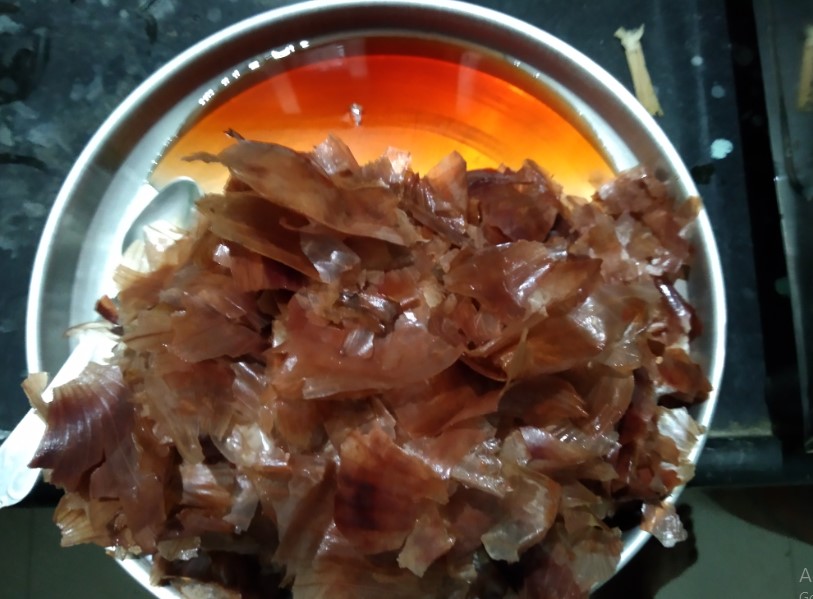 I used Alum powder as Mordant in dye and mix it until get that green shade color.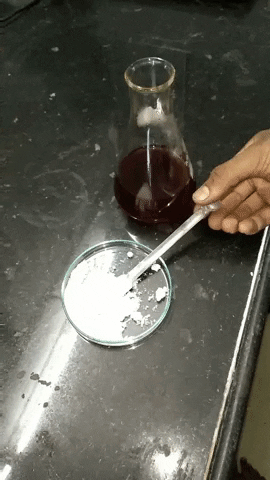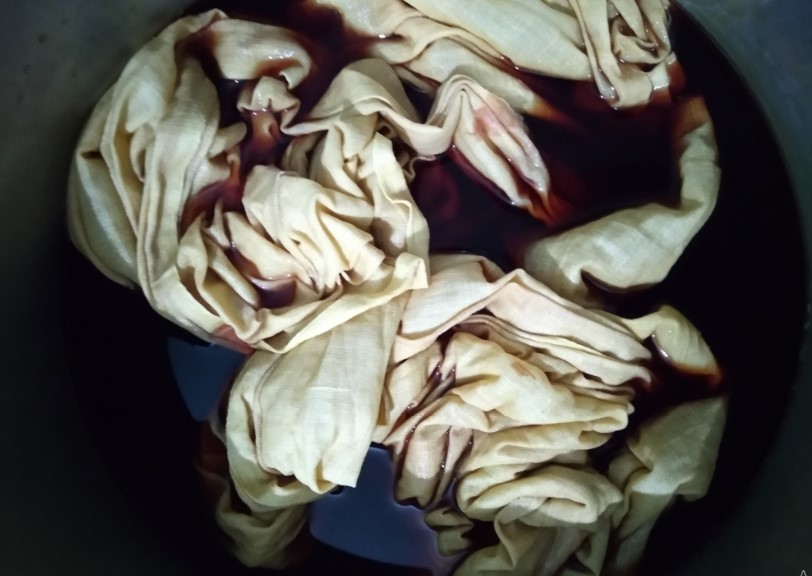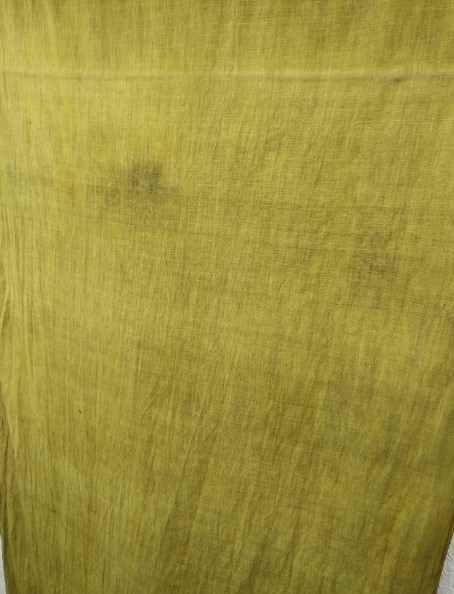 3d printing#
Slide lock#
I made 3d printed lock on scarf to make it multipurpose. I tried 2 types of lock one is like button and second is slide lock.I made this design on solid works. But those button locks are not looks good like slide lock. So, I decided to make slide lock.
Process
Made a 3d design of locks in solid works and save it as stl.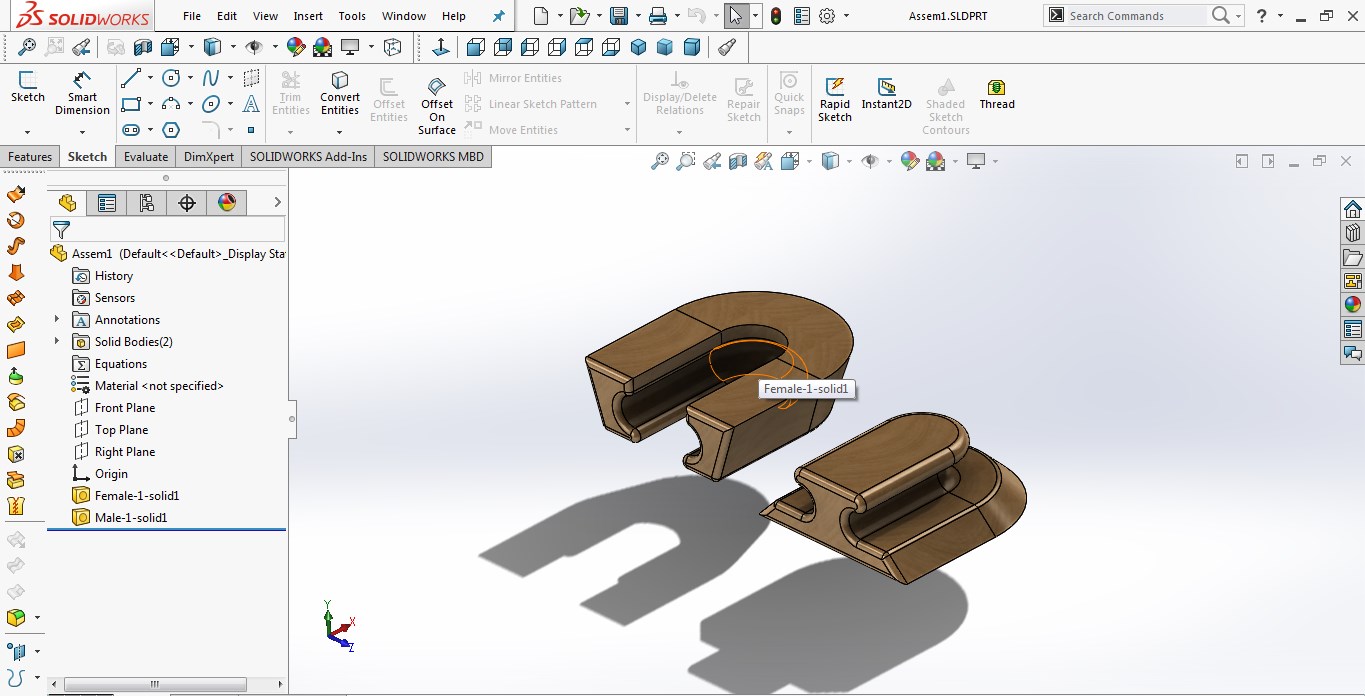 I use Khadi (cotton) fabric for project. So, I made holes for 3d printing.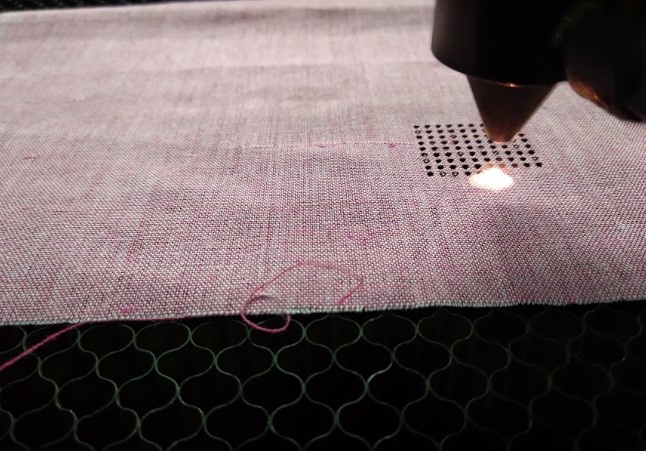 I used Julia 3d printer for 3d printing. So, I import stl file in Fractory (Julia software) And made settings with high quality using PLA material.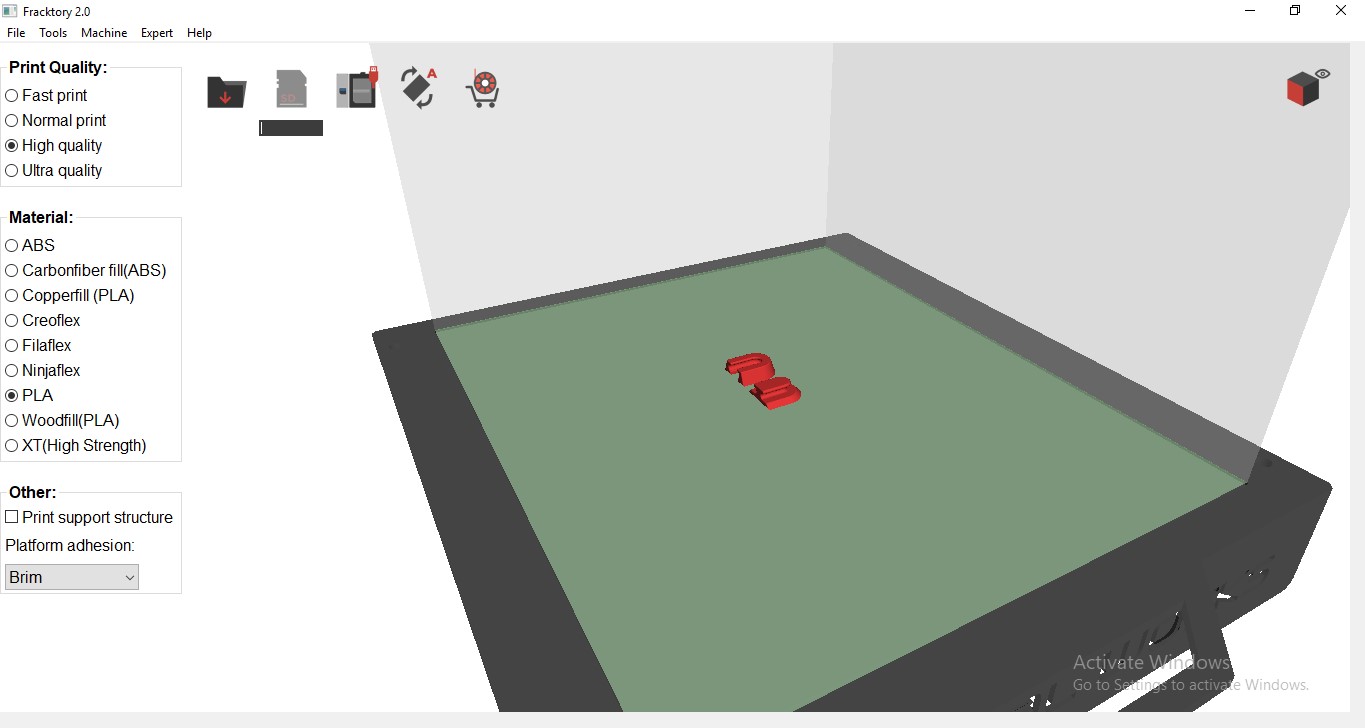 Start the 3d printing and paused design after 1st layer and put fabric on it.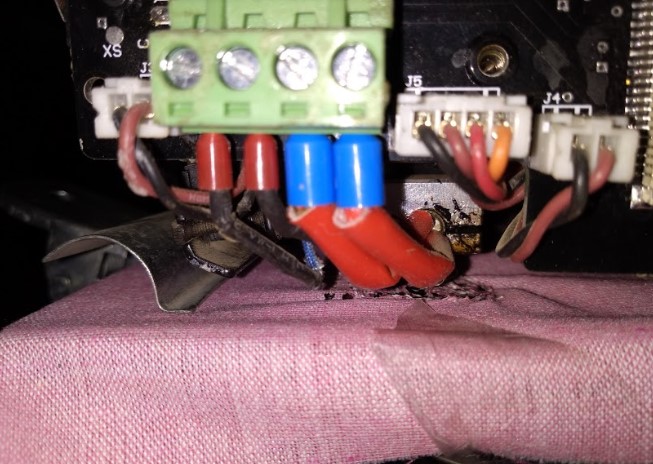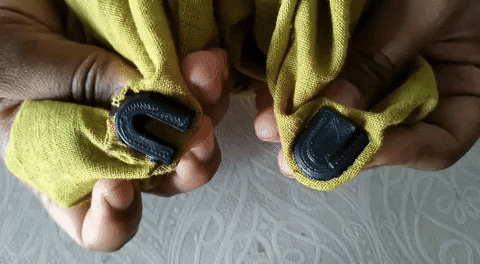 USB female 3d printed adaptor#
In this scarf I have decided to make solar mobile battery charger while trvelling. First I thought I will directly attached Charger adaptor but It was heavy. So, I made one simple 3d design on solid works. And then developed that design with help of shubham.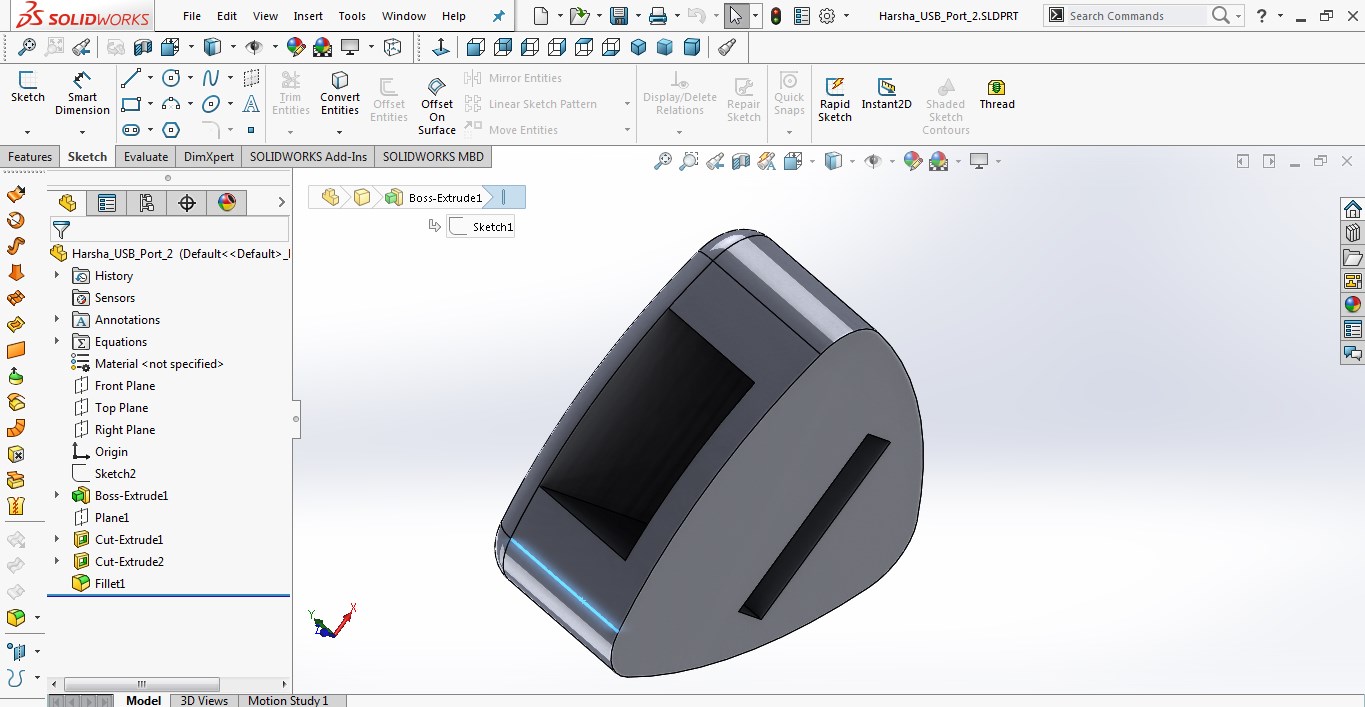 Mark and started 3d printing.

Connect USB female connector to Adaptor

It's done.
Laser cutting#
After complete all design work I Made flower design in corel draw . I purchase pink clor khadi fabric from khadi bhandar. And laser cut that design.
Design in corel draw and save it as dxf.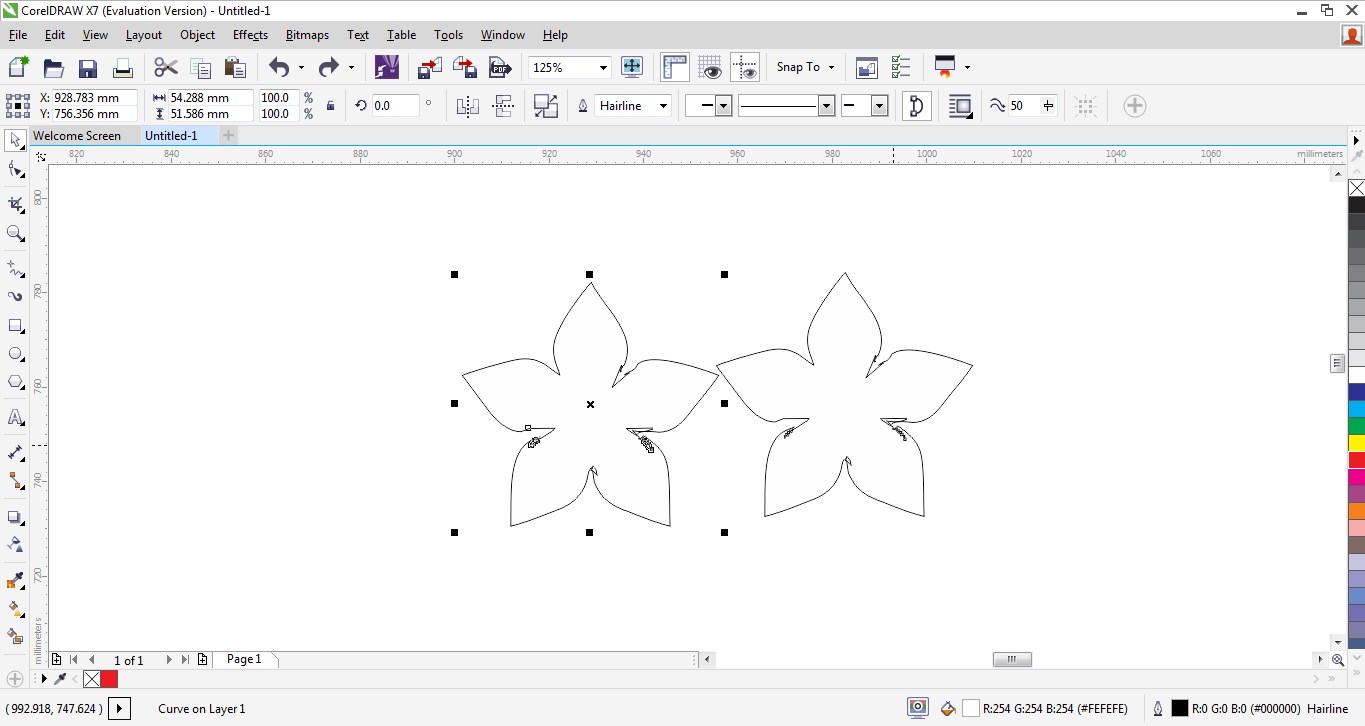 Start laser cut to fabric.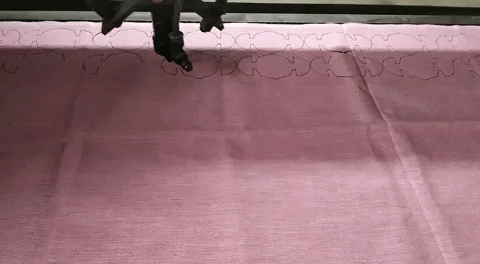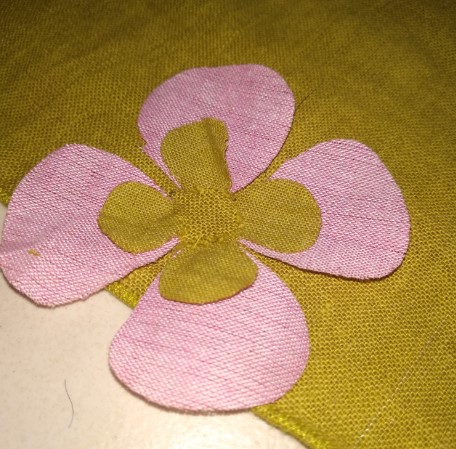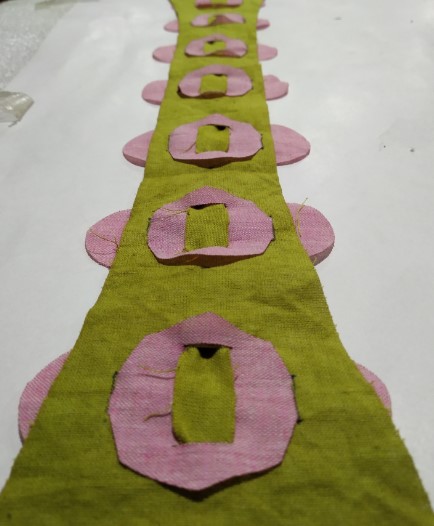 Solar mobile charger#
I took 3 solar panel with 3v and 150MA. For Mobile charger I want to make 9V and 150 MA. So I connect every solar panels Positive to another solar panel negetive.
Solder +tv to -tv with this circuit.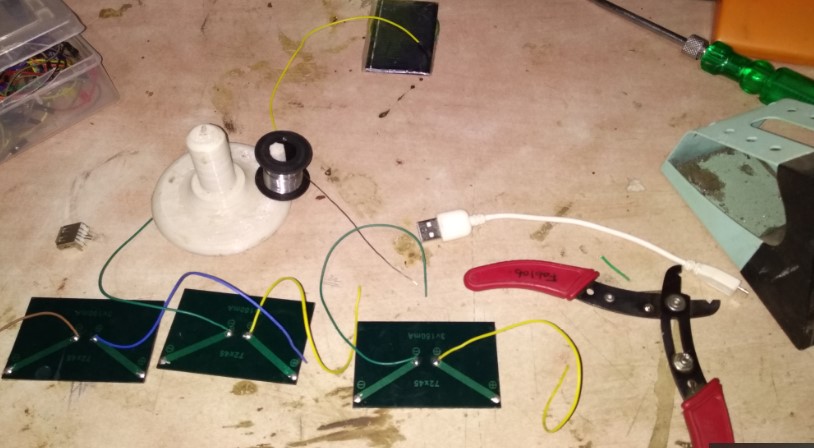 Glue that Solar panels to fabric.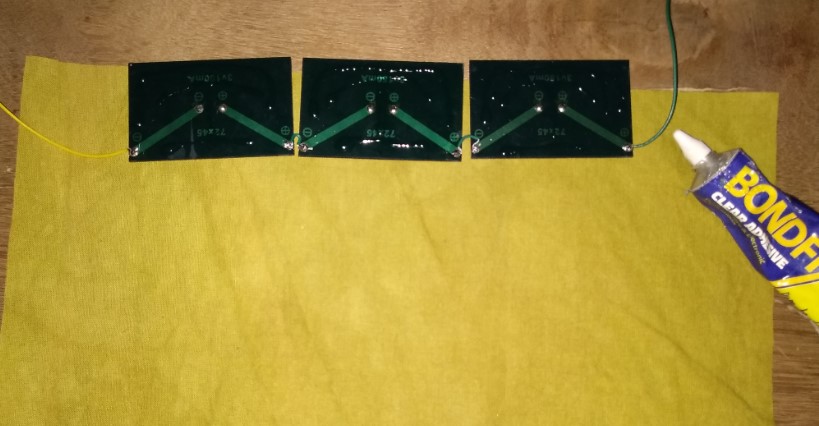 Connect the positive and negative to the USB Female connector.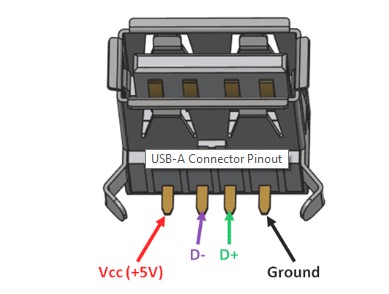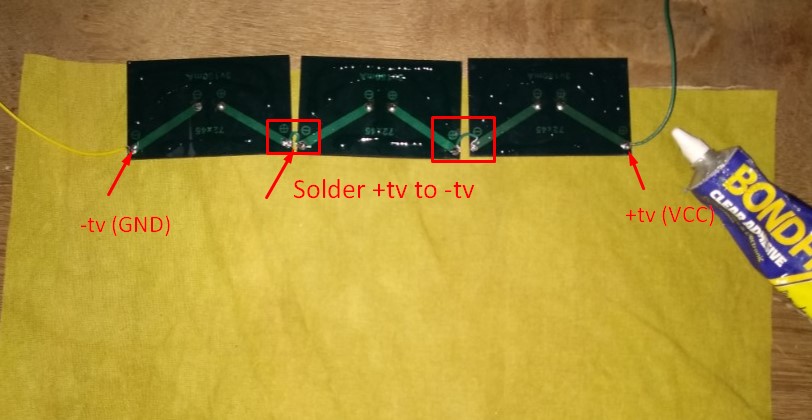 Solder VCC of USB female to positive side of Solar panel series and GND side to negative side of solar panel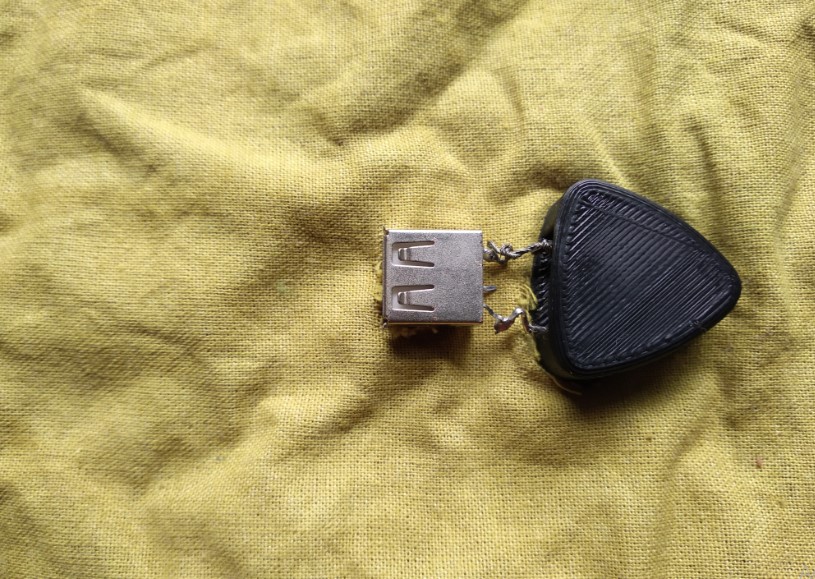 Sew positive side and negative side with cotton thread(For safty because it's a conductive thread otherwise it will be touched to each other)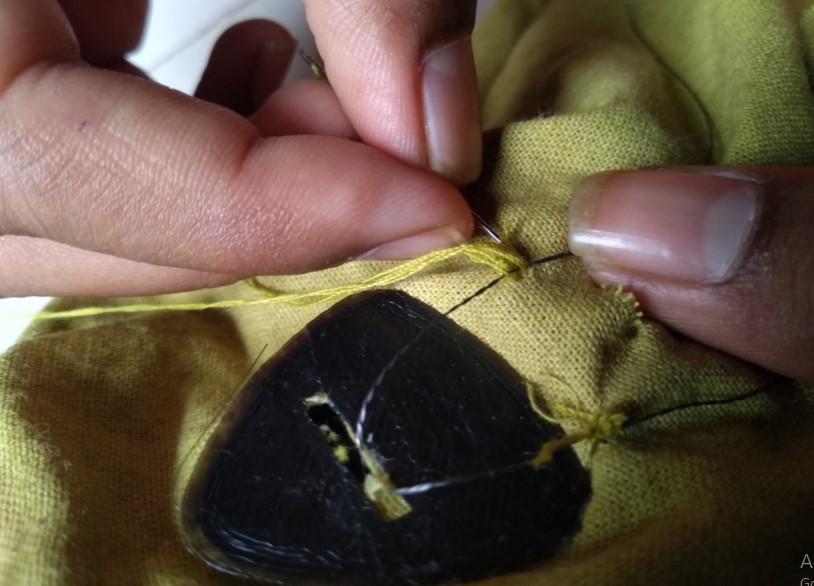 Joinwith USB 3d printed female adptor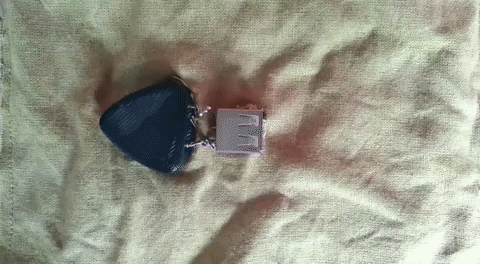 Removable pocket with solar panel is ready…!!
Untitled from HARSHADA RAUT on Vimeo.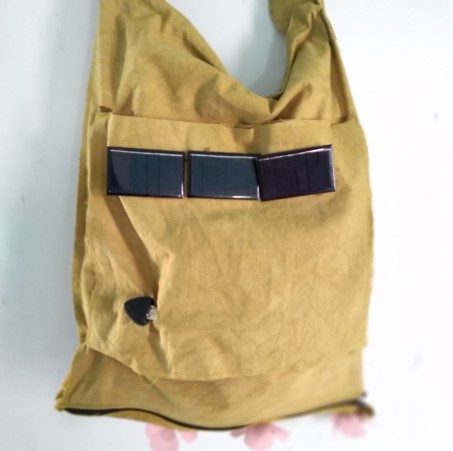 3d printed lock for USB connector
How to wear it?#
After finishing this work I checked how it will be multipupose looks. Now, How to wear this ?. I made a video which shows how it become Multipurpose !!
Untitled from HARSHADA RAUT on Vimeo.
Original files#
Conclusion#
Vaibhav help me in photography of all project. I am sucessful in my purpose of project. Now, I have planned to make it finished product for my customers and developed that scarf for them. I am so happy beacause I made a product which is very usefull to many women.
Review on storytelling#
Fabricademy 2018 - 5th Final project review part 3 - 12 March 2019 from Textile Academy on Vimeo.

Fabricademy by Harshada raut is licensed under a Creative Commons Attribution 4.0 International License.
Based on a work at https://class.textile-academy.org/.
Permissions beyond the scope of this license may be available at http://vigyanashram.com/.