Home
This is the beginning of my personal experience through Fabricademy 2020/2021
About me¶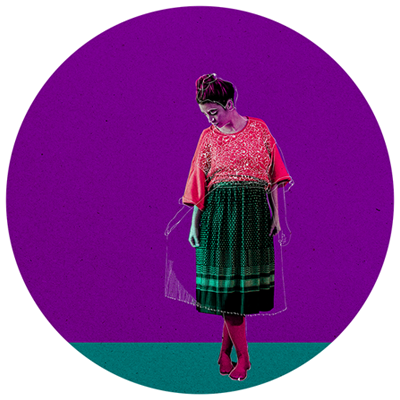 My name is Maite Sosa Methol. I am a Textile & Costume Designer based in Montevideo, Uruguay.
I have a great interest in textile design, visual and scenic arts. I am especially attracted to textile printing techniques and embroidery as well as digital art languages and technologies applied to the scene such as visuals, video mapping and lighting.
In my practice, I attempt to materialize and integrate my artistic concerns with my personal and political interests. I have studied and professionally developed in various fields, trying to mix and integrate them into a main creative search. Following this path led me to Fabricademy. Taking this course is the perfect opportunity to discover new tools, and new interdisciplinary approaches to the textile universe.
My background¶
I was born in Montevideo, Uruguay in 1992. I come from a small country, at the south of the south, right by the sea.
I have an Industrial Designer Bachelor Degree specialized in Textile and Fashion from Escuela Universitaria Centro de Diseño, of Universidad de la República, Montevideo Uruguay. I am also studying Digital and Electronic Art in Instituto Escuela Nacional de Bellas Artes, Universidad de la República.
I am currently working as an intern Assistant Professor at FabLab MVD of Facultad de Arquitectura, Diseño y Urbanismo, Universidad de la República. In the laboratory, different activities related to digital fabrication and technologies applied to design and architecture are carried out within the framework of university functions: research, extension and teaching.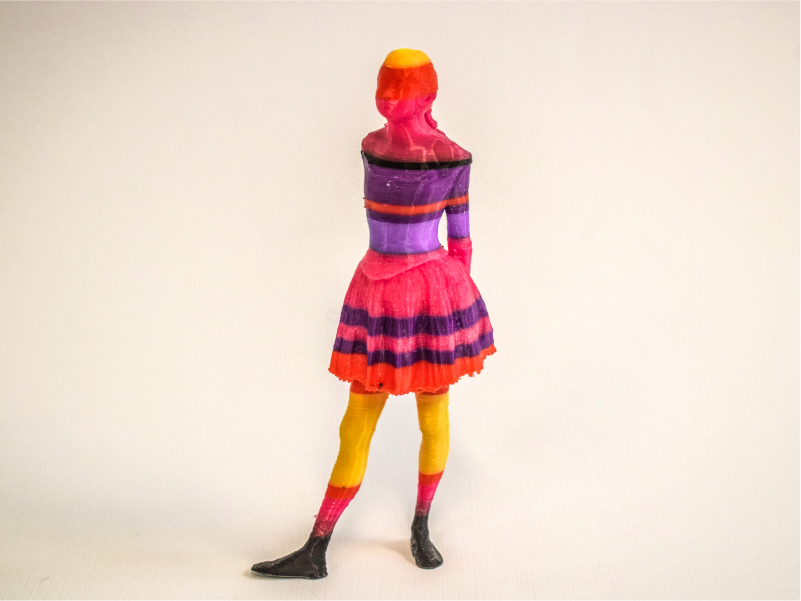 Here are some of my works
Textile Design¶
I have developed myself as a freelance Textile and Fashion designer.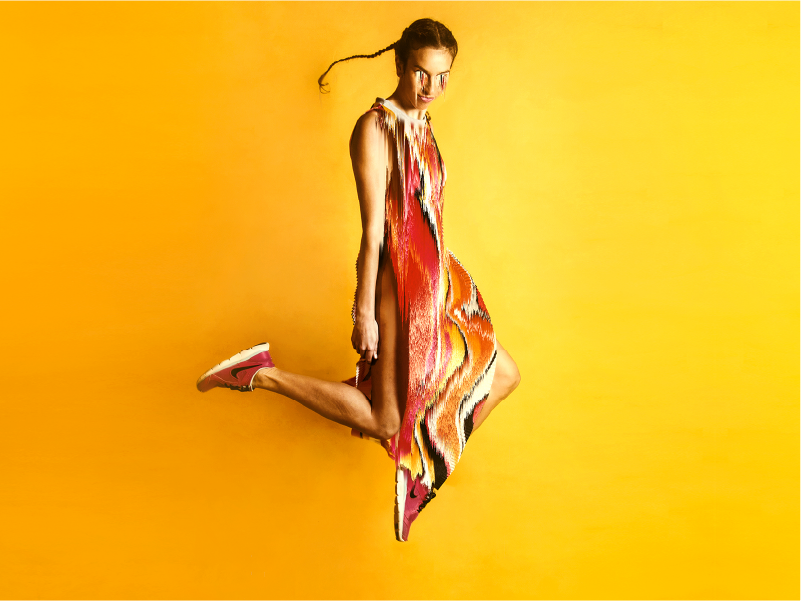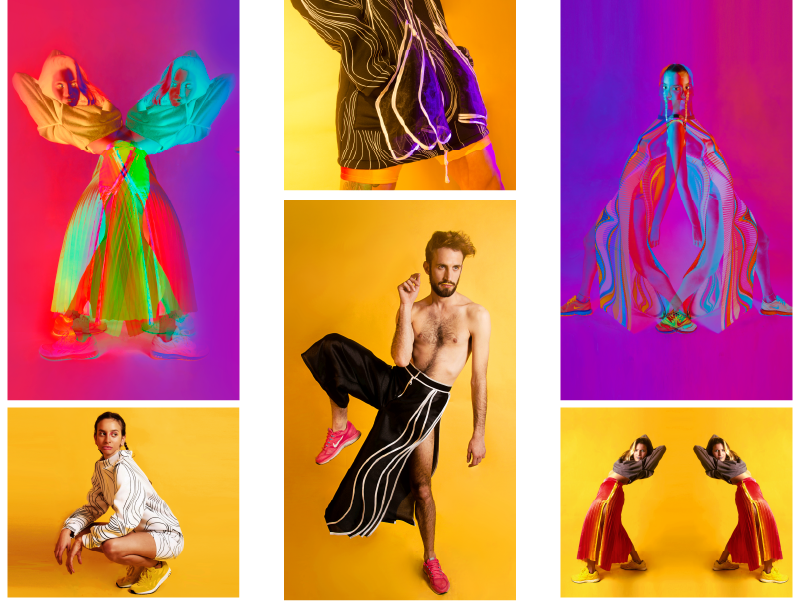 PERSONA is a project inspired by the relationship between body, movement and textile technology, which study the shape, color and materiality associated with the body to achieve a re-formulation of all the elements that dress us. The advance of technology opens up an infinite range of possibilities in terms of materials; this collection was designed from the experimentation of these materials, and from the different ways of generating volume, textures. Research is carried out on techniques and tools from the textile world available today thanks to technology, such as different methods of printing, laser cutting, pleating, among others. This mini collection proposes a sports line with garments that celebrate the bodies, where comfort and freedom prevail; working with the concepts of movement and dynamism

Embroidery swatches
Textile sublimation swatches. Digital print design
Costume and Scenic Projects¶
I have developed professionally as a Costume designer and Costume maker for theater, ballet, opera and circus productions since 2015, as well as in art direction for audiovisual productions.
As a Costume Designer I worked in Y vivieron felices sin comer perdices by Melina Gorzy and Paula Lieberman (nominated in seven categories, including costume, to the Florencio Sánchez Awards for Children's Theater), Una aventura entre tiempos by Melina Gorzy, Paula Lieberman and Nicole Wysokikamien (nominated in three categories to the Florencio Sánchez awards for children's theater), Tormenta Solar by Gabriela Sellanes, among others.
Worked as a dresser at the Auditorio Nacional del Sodre Dra Adela Reta Costume Workshop, participating in Onegin (2016), Cuentos de la Selva (2017), La Bella Durmiente (2018) and El Lago de los Cisnes (2018), of the Ballet Nacional del Sodre, and in Tristan e Isolda Opera (2019). Worked as Wardrobe Assistant in the shows of Kooza (2016) and Amaluna (2017) from Cirque du Soleil in Uruguay.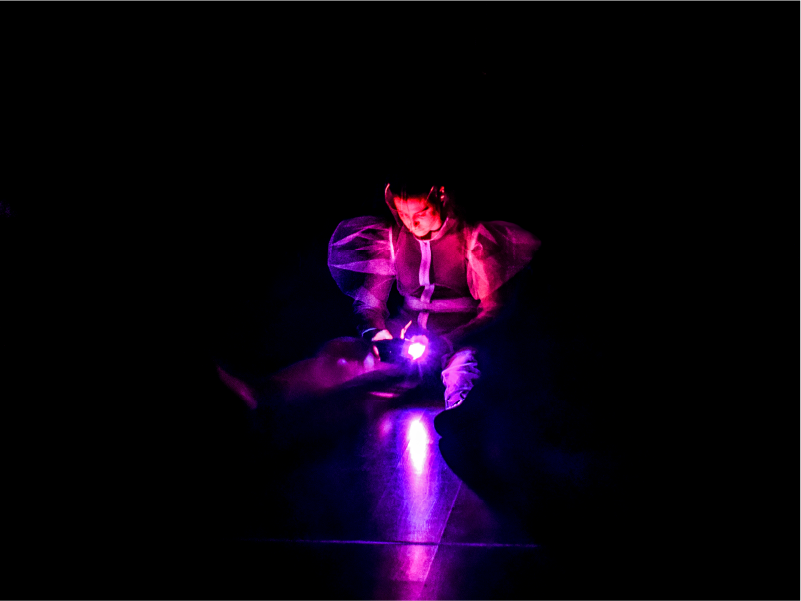 Costume and Characterization design and manufacturing for Theater play "Tormenta Solar"
I participated in "Retiros lumínicos" an experimentation laboratory in light by Cecilia Mieres, Eugenia Gándaro, Martín Siri y Fernando Scorsela, in Instituto Nacional de Artes Escénicas, Montevideo, Uruguay. From this experience, together with Cecilia Mieres we conformed an artistic collective to investigate and experiment in scenic arts from a transdiciplinary perspective.
Art¶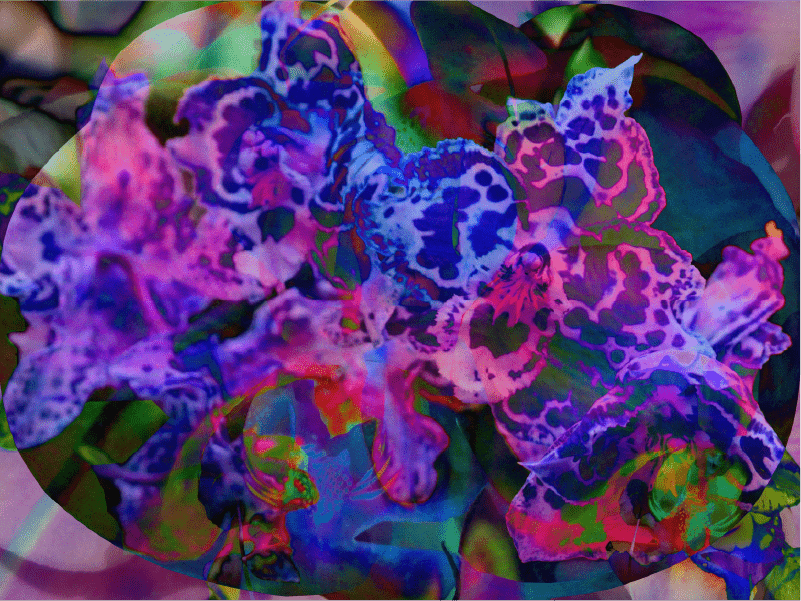 As an art student, I have participated in the group exhibitions 2020NotFound (2020) and Ctrl+Total (2020) in Montevideo, Uruguay.
Other Projects¶
Teaching¶

For the last 4 years, I have been working as a printing techniques teacher in Peter Hamers Fashion Design School, teaching textile sublimation and digital printing, giving theoretical classes as well as supervising experimental laboratories.
Researching¶


In addition to the previously mentioned work as an industrial, textile and costume designer, and in my interest in visual and digital arts, I am also interested in doing theoretical research on these disciplines. In 2018, together with a colleague and friend Guzmán Bergereau, we carried out a research and a workshop on the relationship between clothing and gender. Based on some theoretical concepts that gave us a framework to think about the practice of dressing, complemented by audiovisual material, we proposed a group participation dynamic that put into dialogue certain theoretical discussions on representation, image, and the political body.
In 2019, we did our bachelor's thesis on the relationship between dress, costume and the construction of masculine identities. It aimed to examine the possibilities of transformation through dressing that men are enabled to experience during Uruguayan's Carnival. The research consisted of a case study on one Uruguayan Murga.
---
Last update:
April 13, 2021