Welcome home¶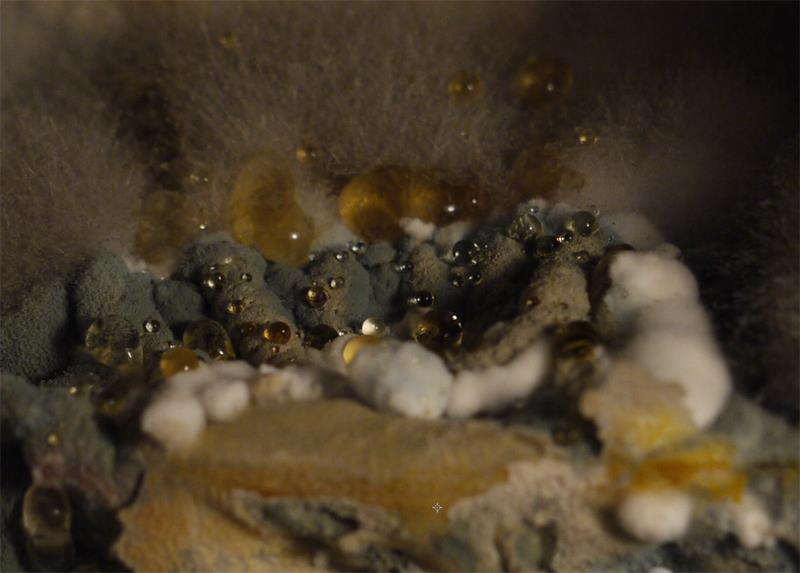 "Moi je t'offrirai Des perles de pluie Venues de pays Où il ne pleut pas", Ne me quitte pas, Jacques Brel
I will give to you Pearls made of rain From countries Where it never rains
About me¶

Blink to see me.
unfold to read me

After this long restrictive period, I have great need of wonder. I am ready to return to a training which will be the continuation of my school apprenticeships, in this broad field of textiles; both connected to nature, an inexhaustible source of inspiration, and turned towards technologies. I am fascinated by the extremely small and the infinitely large, which come together in many ways.

At the beginning of the awareness of overconsumption and waste, I had imagined a palimpsest clothing project (during my BTS Fashion Design option Textile and Environment in Diderot, Lyon). A support that we would reuse again and again thanks to erasable inks. The ecological and climate concerns we are currently facing are merging with the creation of new, hybrid materials.

I like to use all my senses and I often feel the need to touch, feel what comes into view. It is from experimentation and manipulation that ideas, leads and creations are born. Fascinated by haute couture and fashion, I look forward to finding new fields of application, thanks to this training. My CV is atypical because it seems to me that no life course is linear and deserves lists at right angles.

I accept that I have not filled my professional life like a balloon with good points and I wish to enrich it through more specific than conventional experiences. I feel full of profusion at the idea of integrating this training. To have a lot of things sleeping inside me and just waiting for this springboard to come out and exist.
Not sure I'm about to introduce myself by audio but, I keep it there :
My background¶
I was born and raised in Lyon, France. I finished school in 2009 with a master in Communication and Integration Multimedia (Artistic Direction) preceded by a BTS in Textile Design. Since this time, I had only few opportunities to work one or another of my fields. As long as times passes, I doubted I really wanted to be part of this graphic design game. Reconsidering my background in textile design, I tried to connect my free time to my leisures and link this to all the techniques I learnt at school such as sewing, knitting, serigraphy, drawing and exploring multiple ways of creation.
Fabricademy is an opportunity to make things stuck in me for such a long time, bloom -again-. I will dig like an archaeologist to bring back distant learnings, step by step.
Previous work¶
Textile design¶
Introducing small parts of my BTS projet: I imagined fabrics printed with erasable inks, like a palimpsest. It would fade with time, on purpose and with no regret. The aim would be to only buy new designs (instead of a new full clothe each time) and superpose them by printing. Ironically, I havn't got much tracks of this old work as if it was meant to be like this, unvoluntary metaphore.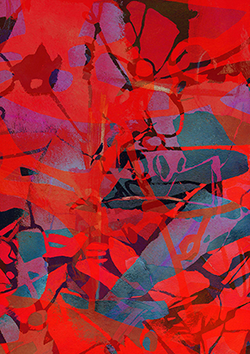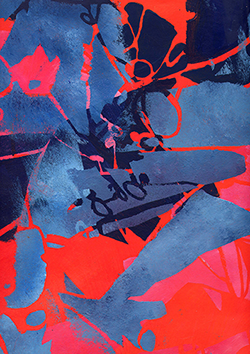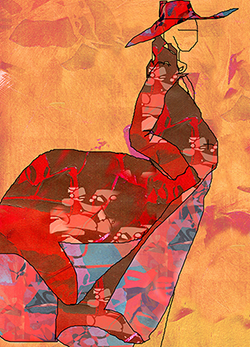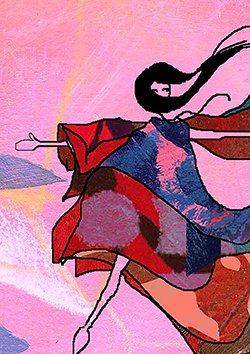 My photographies¶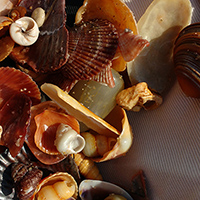 Check my instagram for inspirationnal pictures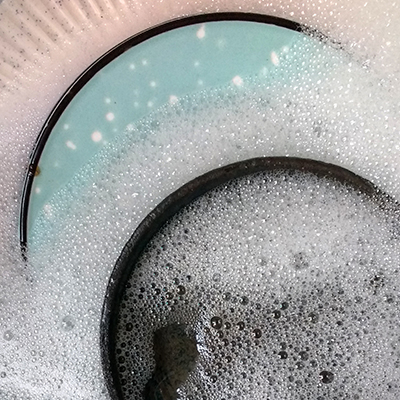 My second account for artistico-philosophic pictures around my dishes (Do the washing-up!)


Graphic design¶
My CV as a graphic designer : destructuration of the chronologic way of adding lines of experiences, and finding the links between studies, experiences and leisures to have a global approach of my profile.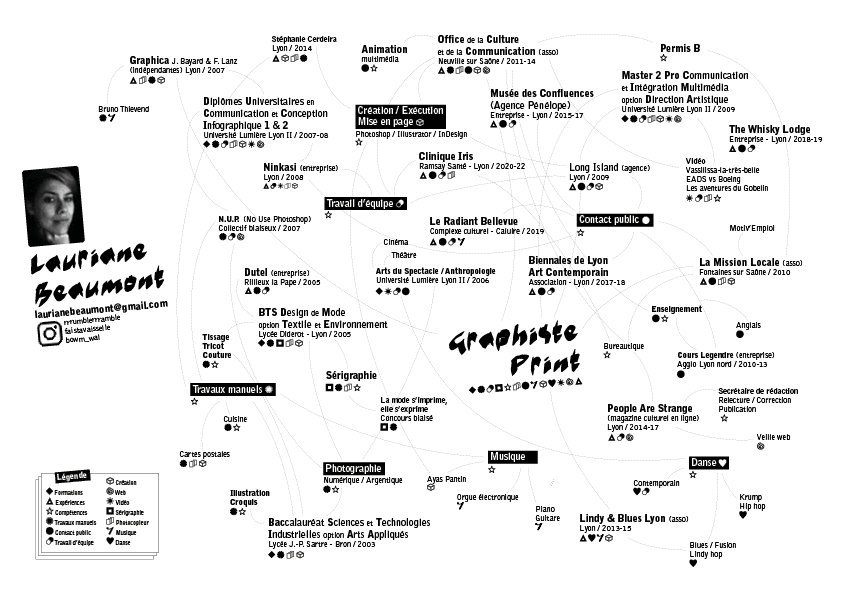 my pref

nothing special, just a tip that works :)
---
Last update: 2023-05-16