About me¶
who¶
Hallo! My name is Beatriz Sandini, but I'm usually just called Bia or Bea, unless you are my mom mad at me for some reason, then is full name for sure. So you can just stick with whatever it feels better.
where¶
I was born in august 1987, in Taubaté, a small city in the state of São Paulo, Brazil. No, I don't like football, but yes, I love carnaval! Because part of my familly is originally from Italy, I also have an Italian citizenship. I lived most of my life in Brazil, between São Paulo and Porto Alegre, in the south. In 2008 I did Erasmus spending half of the year in Bordeaux, France and other half in Perugia, Italy.
More recently, love brought me into The Netherlands and I'm happily living in Amsterdam since April 2018.
my parents house, where I grew up in
what¶
In univeristy I studied business administration. My first job was at Nielsen doing innovation research for consumer goods. Working at a research company gave me a strong analytical background, also made me realize the importance of a strong methodology and how difficult can it be to build, share and maintain a substancial knowledge database.
fashion buyer¶
After graduation I decided to focus my career towards something I truly liked and could somehow express more my creativity. That's when, in 2011, I joined Renner the biggest fashion retailer in Brazil, focused on lifestyle and mainly private label brands. I spent almost 5 years as a Buyer/Product Manager in the Young Men's division, responsible for all the woven categories.
images credit: Beatriz Sandini
From that moment on, I felt in love with the vast possibilities of colors, textures, fabric compositions, shapes and all the variables in developing a garment. But at the same time that I was in love with product deveopment, I was deeply disapointed by the way the fashion industry is set up and also my role in it.
Produce new more more more, sell more more more, markdown the leftover, repeat.
entrepreneur¶
In 2016 I decided to quit what most of my friends considered a dream job and decided together with a friend to make a small, unpretentious, fanny pack collection, foreseeing the comeback of one of the coolest and most practical trends of the 80's. In the beginning of 2017, right before carnival, Glitch was born.
From setting up the e-commerce by myself, to creating a brand identity, developing collections, being the marketing and finance director at the same time, I did a lot of everything.
Explore the brand on Glitch website and instagram @glitch_online
Some highlights
2017 Product Design / Graphic Design : Glitch x Magá Moura
2017 Product Design / Photoshoot Concept : Dona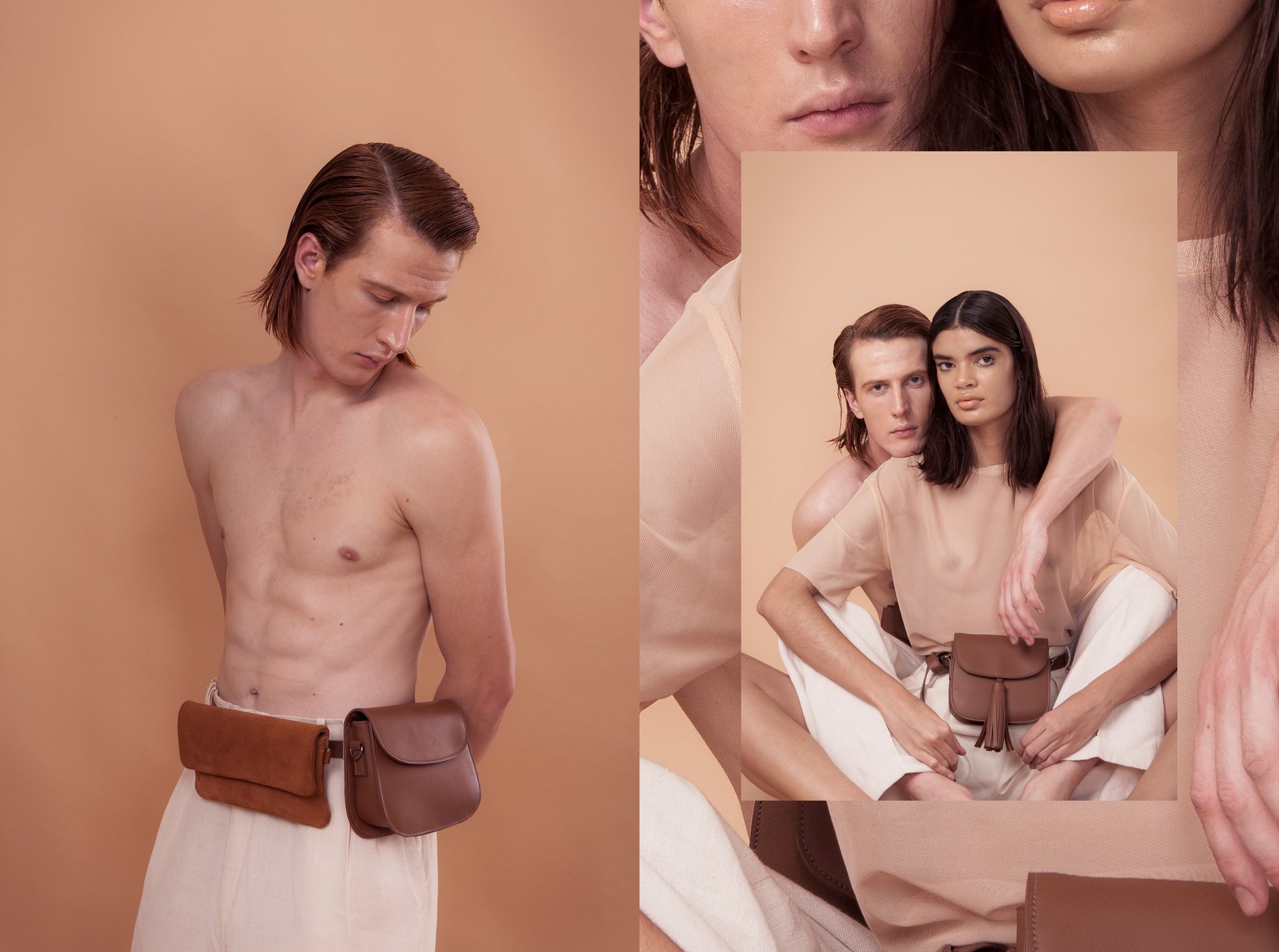 2018 Photoshoot Concept / Styling / Graphic Design : Belchior
2018 Moodboard guide concept as a photoshoot guideline
Graphic Design - Final photoshoot pictures on banner for the website
images rights: Glitch Online & credits for each on the corresponding link