7. Open Source hardware: from fibers to fabric¶
Museomix¶
This week-end, I did a event call Museomix a creative 3-days marathon in museums all around the world. In my region, this year we remix The Museum of Tie in Panissières. The museum is a old factory where they produced linens, damask. Two old looms are still use for demonstration during the public visits, one manual who make gauze for silk screen, and the other one a mechanized Jacquard.
My role was to assist the teams while they create their prototype, and some of them did a fab loom to explain the weaving process. I'll upload photos when I'll get them.
Hacking Brother Knitting Machine with Ayab¶
I did this project 3 years ago, but I wanted to share it here, as I pratice a lot on them and I also teach how to knit with this hacked machines, this might be helpful for some of you. And I hope it's not cheatting for this week assignement ;) I bought 2 brother 950i knitting machine. And I bought 2 kit form Ayab. They don't sell it anymore, but you can build the shield or find it on Etsy.
Ayab + Arduino¶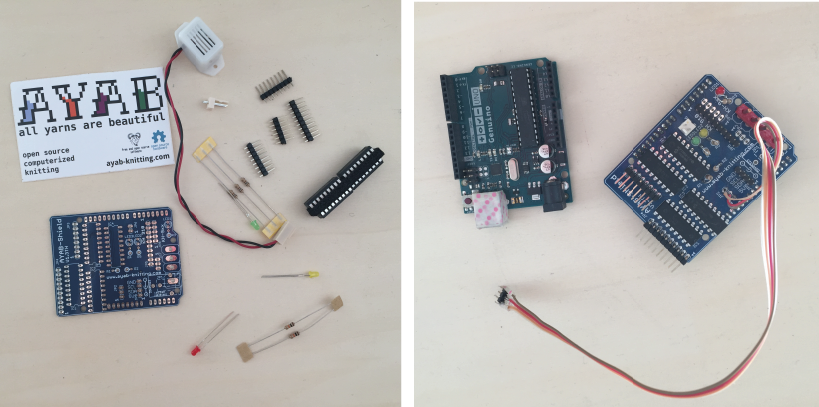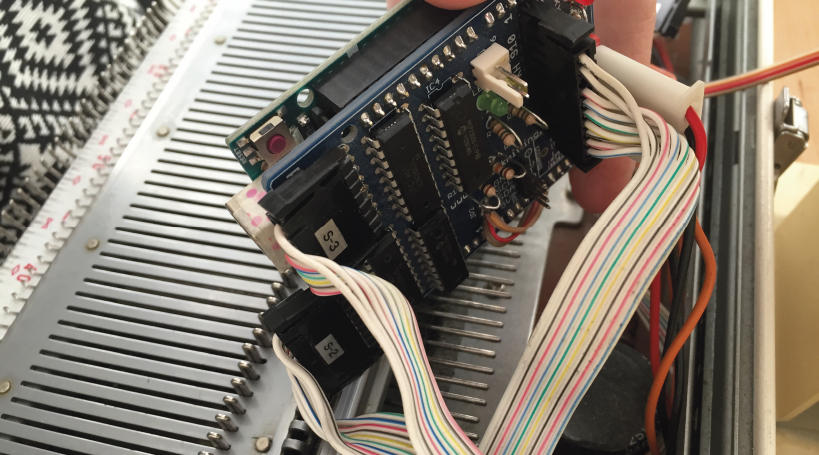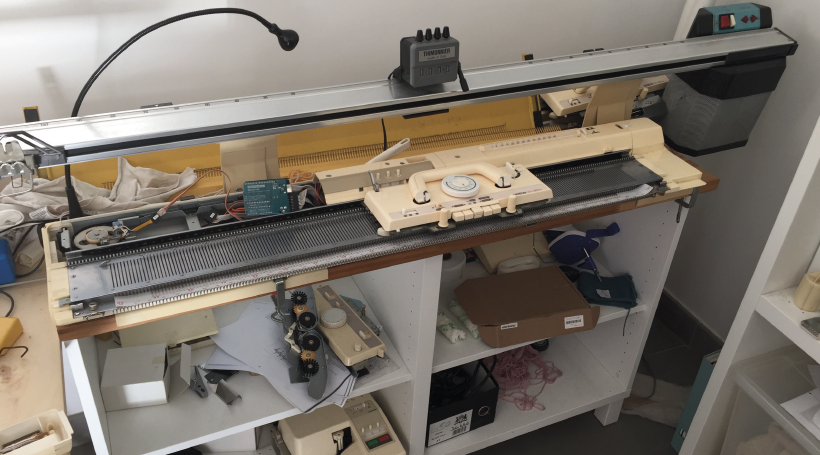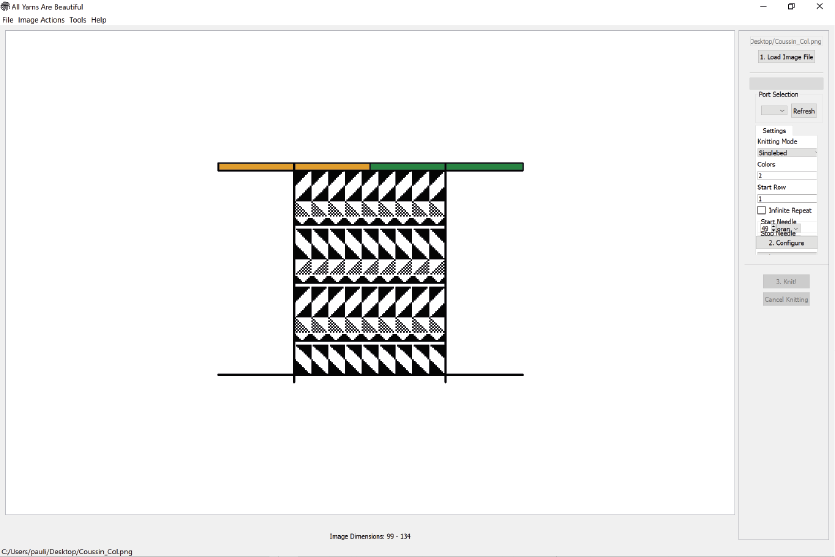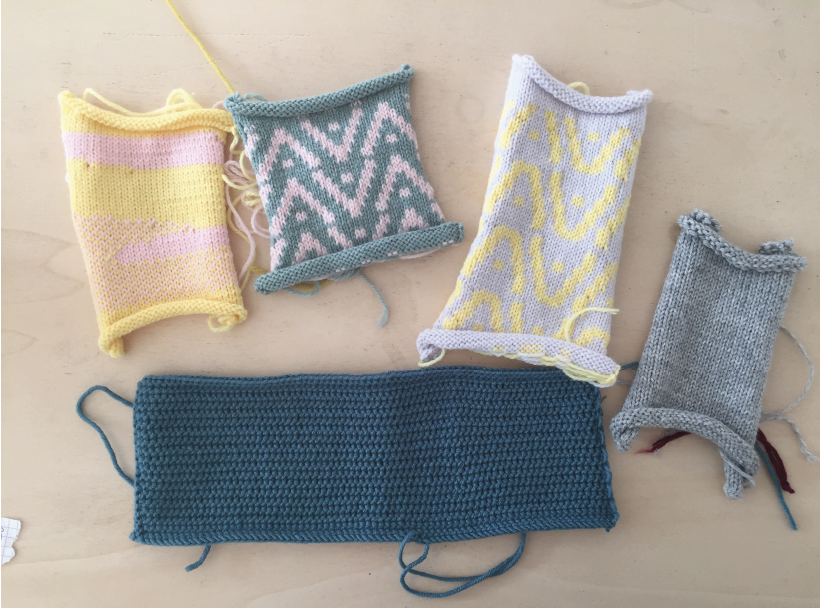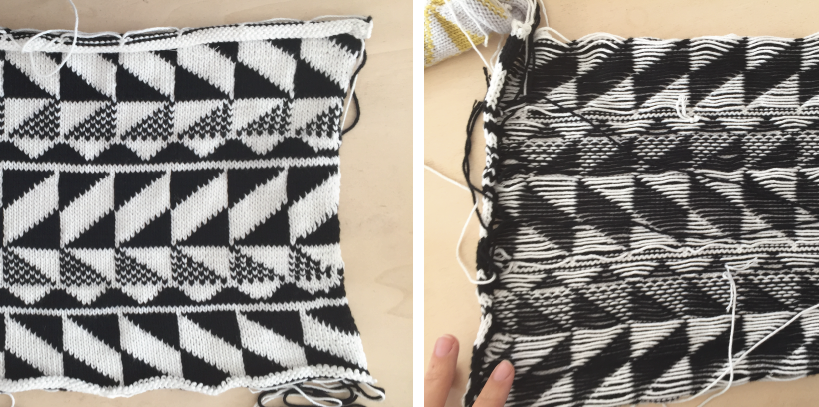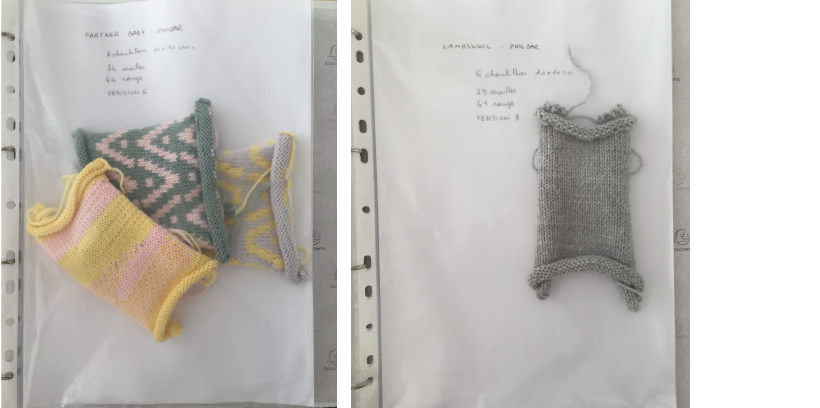 Learning how to knit with machine¶
It's important to understand how knitting works on this machine. I learnt a lot form Youtube :
I may have look 10 times this one :
Old manual are also really helpful :
Ayab Community :
Next step, double bed, motorized knitting and building a color changer¶
HeartOfPluto - A better colour changer
Code Embroidery¶
I didn't know Turtle Stitch before the class and I love it !
I have a Brother PR-670 that I use with the owner software PE Design 11, where I upload vector file (.wmf) form Illustrator.
First I look what files the soft gives you, .exp (melcho) or .dst (tajima). I need .pes
I found this : Embroidery Converter
This online viewer allows you to view embroidery files including pes, dst, exp, jef, vp3, u01, pec, gcode.. as well as convert a embroidery file to multiple formats. It is easy to use, With just a few clicks, you can get the converted file, and View this file from your browser directly. You can open a embroidery file from local computer, Web URL, Google Drive, Dropbox, and Box. Supported format: pes, dst, exp, jef, vp3, 10o, 100, bro, dat, dsb, dsz, emd, exy, fxy, gt, inb, jpx, ksm, max, mit, new, pcd, pcm, pcq, pcs, pec, phb, phc, sew, shv, stc, stx, tap, tbf, u01, xxx, zxy, csv, gcode Embroidery file is a CAM (computer aided manufacturing) file that contains instructions for creating embroideries with a sewing machine includes codes such as "stop" "jump" and "trim" also includes the colors for the design from the supported Brother color palette. Max embroidery file size 10 MB. Free OO converts/1 Day.
I did a test with an open project.
Download as a .dst
Convert as a .pes
and send it to the embroideiry machine.
It works super well !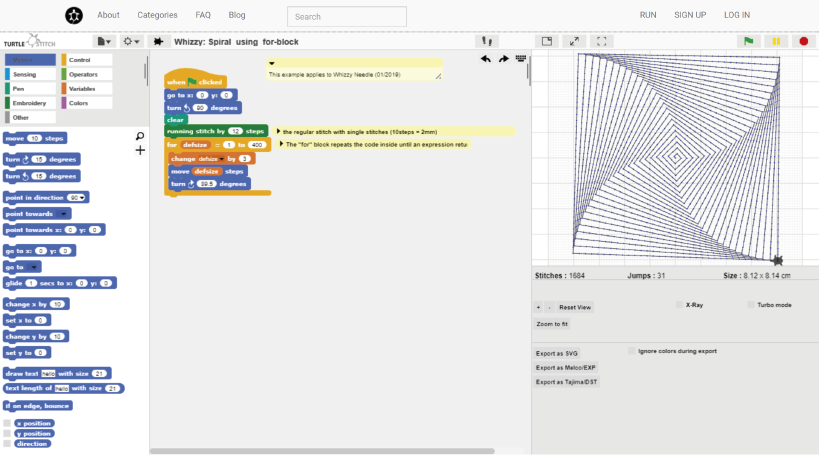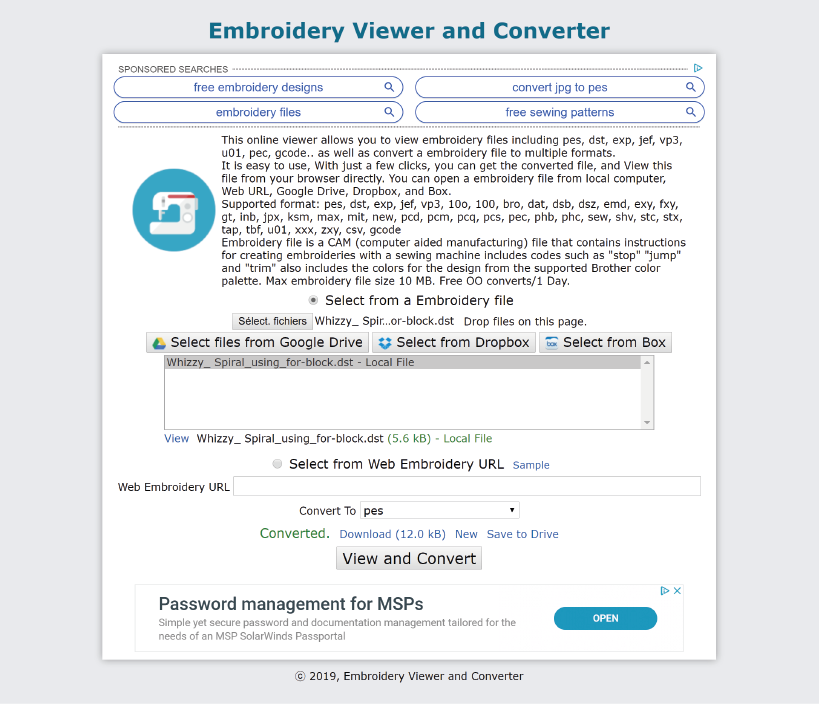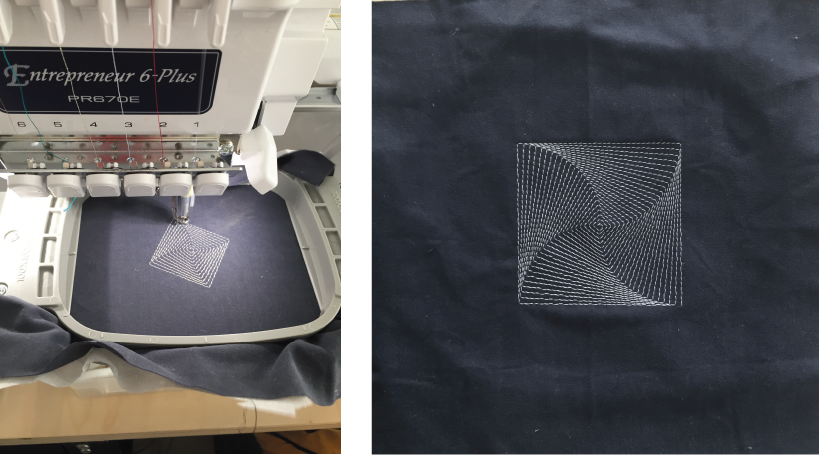 I'm really happy with all the possibilities this Turtle suddenly opens to me !!!
TO DO : Building a Polargraph to draw on fabric with vegetable inks.¶
Useful link¶
https://www.instructables.com/id/Polargraph-Drawing-Machine/
List of materials¶