1. State of the art, project management and documentation¶
Intention and statement¶
I´m quite captivated by contemporary embroidery, collage and material culture. Even though my background is fashion, I don´t really identify with the ethic compass of the industry, mainly the production cycle and eveything compromised in between. I´m all about slow fashion, creating pieces that can be passed on through generations, garments that tell stories and make the user feel unique or special. This is the kind of artist I think myself to be, I take my time creating and if what I create resonates with someone, they may have it. So far I don´t believe in marketing departments that convince people they need things they aren´t sure they need.
References & Inspiration¶
---
Documentation workflow¶
These instructions will help you to create, update and customize your documentation website on Gitlab. Essential Guide
Basics of documentation¶
Finding your documentation website
Go to Fabricademy students page to find the link to your documentation website.
In order to get you started they created a website template ready to be filled with content and customized to fit your style. This website is using a static site generator called MkDocs. By using Markdown and MkDocs they hope to reduce the learning curve needed to build and update a website. MkDocs supports different themes and we have selected the Material theme as a default, which has options to change the font, logo and colors.
Below is what your website looks like with the placeholder data. Click the "Edit on Fabcloud" button, found at the top right menu, to go to GitLab and start the content editing process.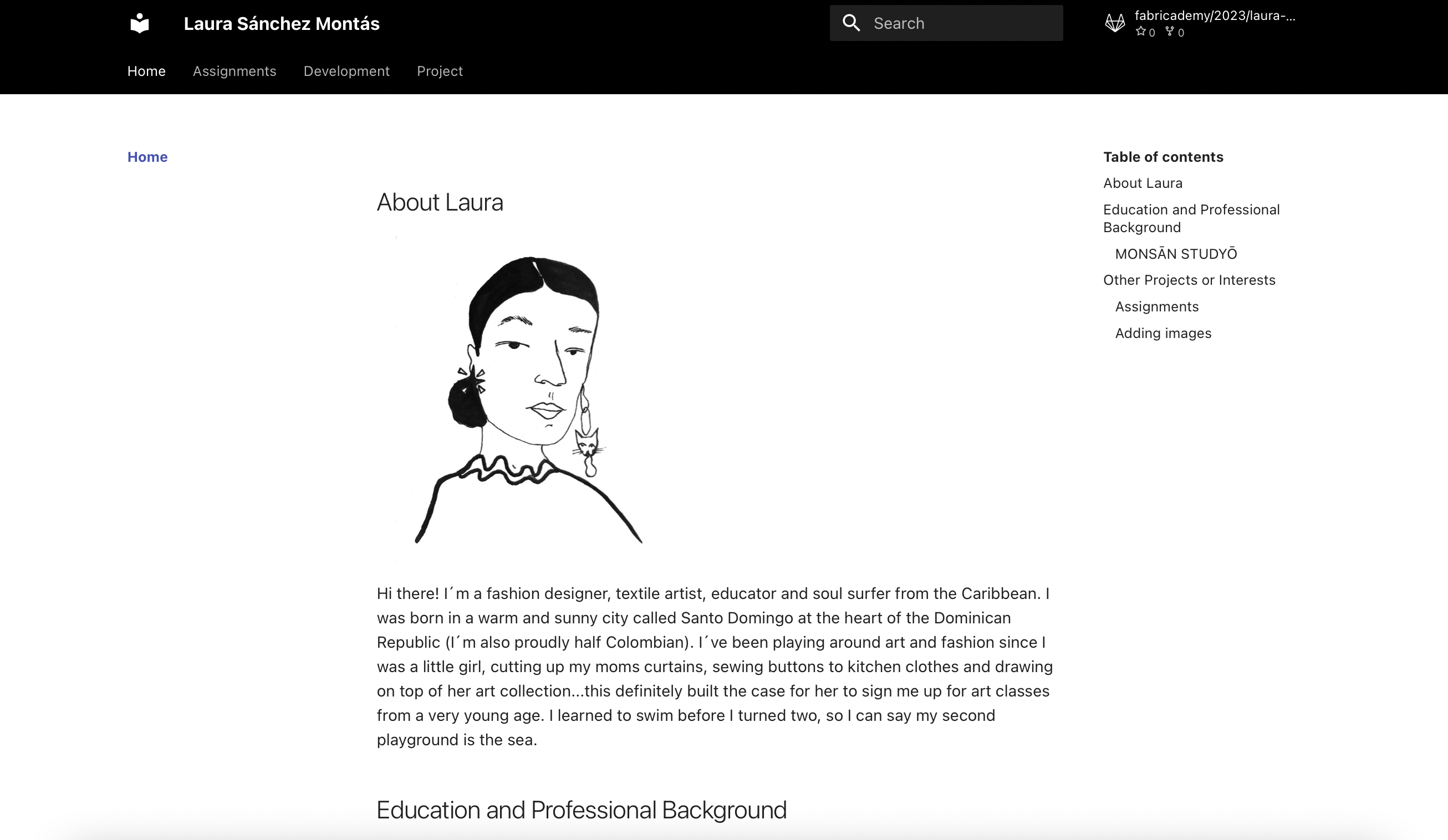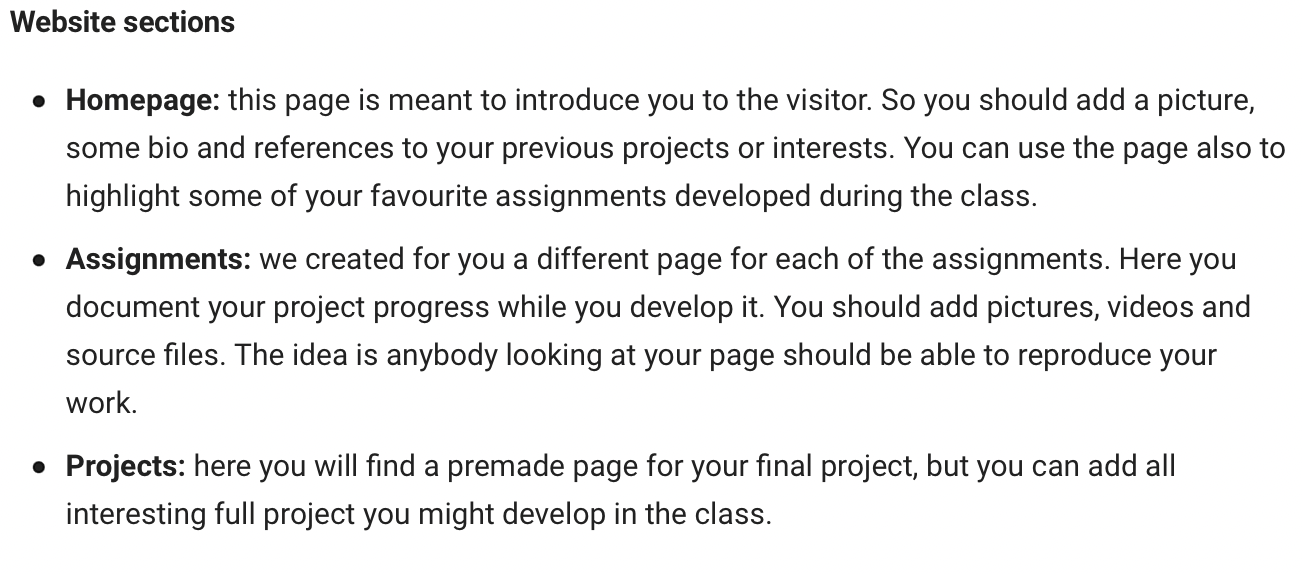 Dictionary¶
MKdocs is a very helpful resource that will allow easy access to language settings and other essential parts of documentation.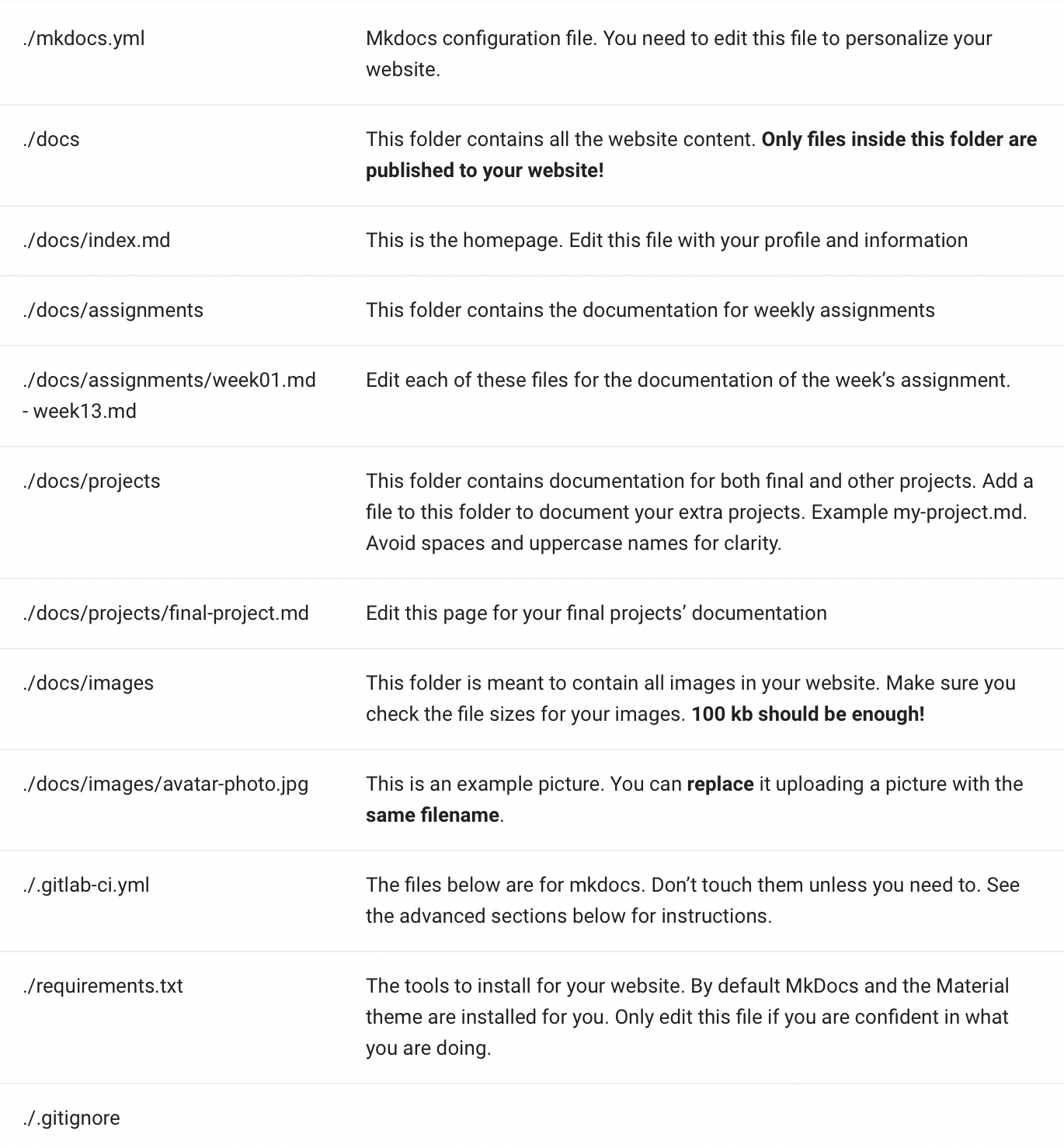 Optimizing images¶
This is the most important hack you will need to remember always. Resize your images from 70kb-200kb to keep the website lean and enough available space for future assignments.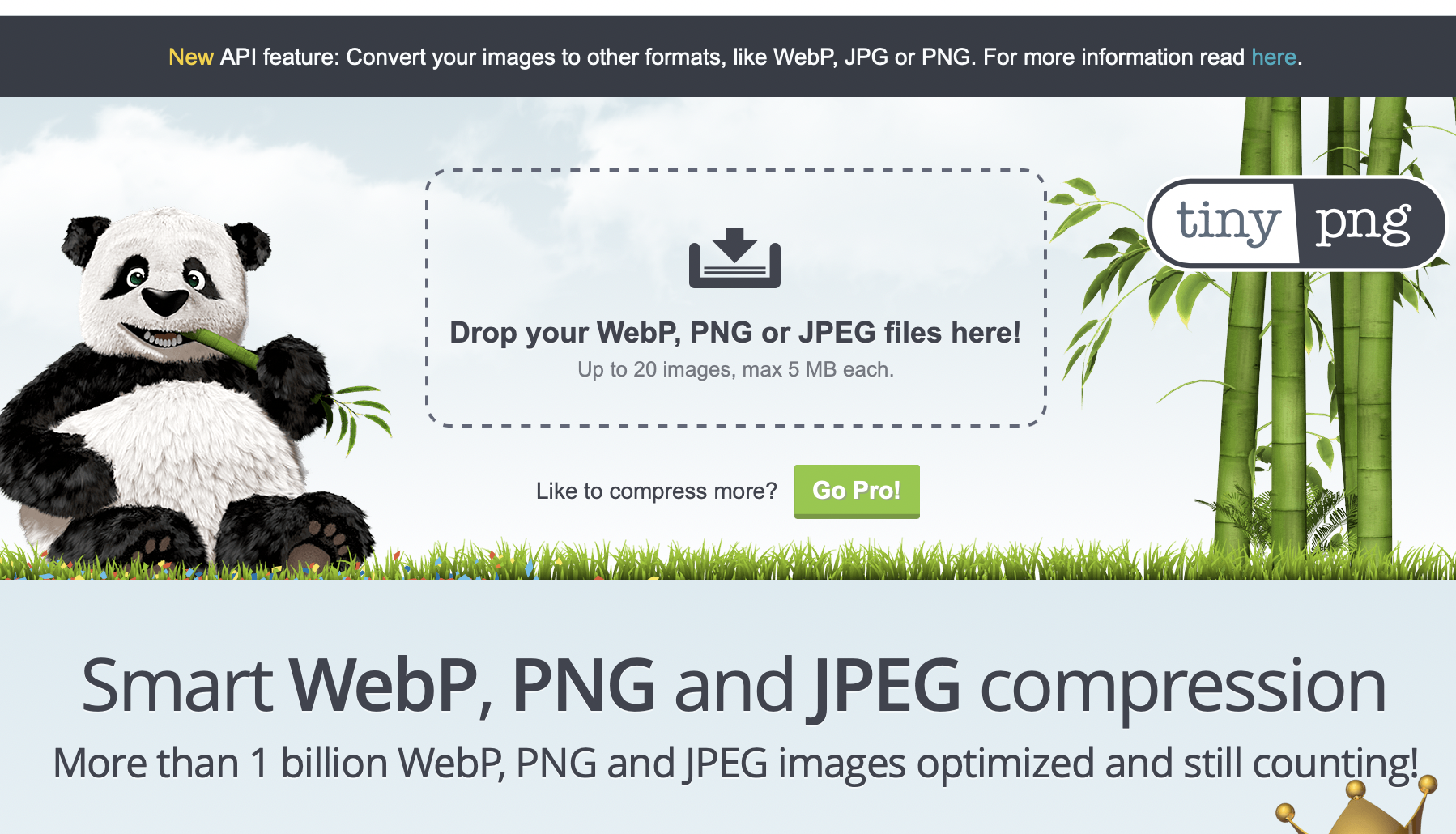 ---
MK Docs¶
From Vimeo¶
The video below can still be played out of the website so just go ahead and click on it.
Fab-20180129A_Recitation02: gitlab from Academany on Vimeo.
From Youtube¶
---
Last update: 2023-04-26