Charlotte Jacob¶
Hi! Welcome to my documentation page for Fabricademy 2023-24.
I am taking part in the program from Green Fabric atelier in Brussels, Belgium. This page will be a research diary updated every week. My main interests by starting this journey are Textile Design, Natural Colors, and Generative 3D Modeling.
About me¶
My name is Charlotte Jacob. I am a french Designer based in Brussels. I divide my weeks between Brussels and Paris for now for pro & perso :)
My background¶
I was born in Paris, and I studied Scenography & Tangible Interfaces Design in Nantes, France. I lived in Tokyo for a few months in the middle of these 5 years, where I discovered and enjoyed Materials Design during an internship. Then I did an internship in a biotech start-up, and worked few months in Paris.
Previous work¶
I moved to Belgium 5 years ago to work as a Designer for a flat glass industrial group. This is where I discovered the Fablabs philosophy and network, by becoming responsible of a small prototyping space. This is also where I developed a specialization in Color & Materials Design, and a deep interest in research. I work for now as a consultant in this field for Transportation & Interior Design companies.
And I am very happy to open up other horizons of exploration in Textile Design and soft materials by joining Fabricademy :)
Thin Glass collections¶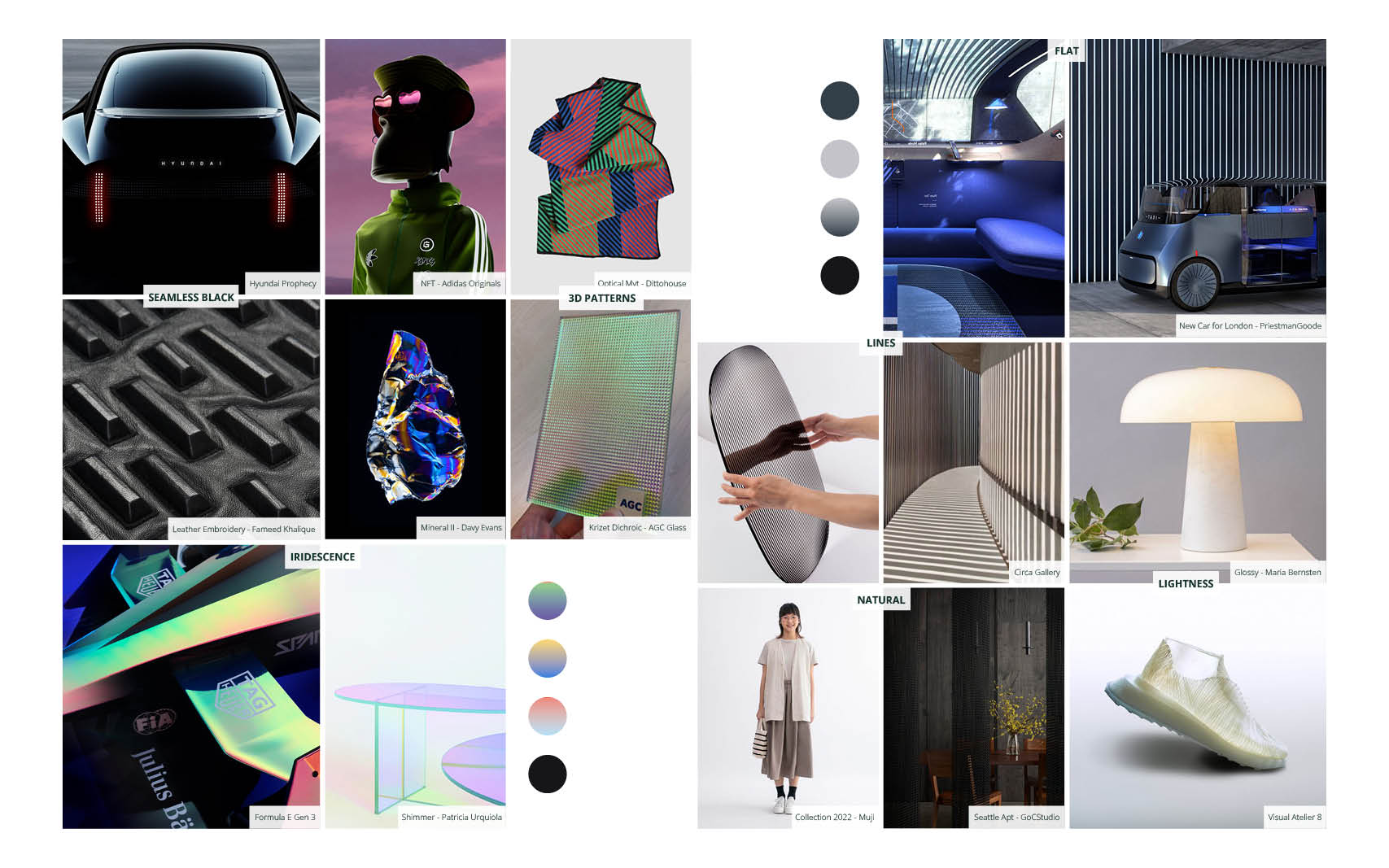 Here is an overview of thin glass collections that I developed as part of my former work, to initiate a dialogue between researchers and Automotive Designers. The aim was to propose a light alternative of plastic interior trims in the Mobility sector. I used some inspirational moodboards starting the project, with Pinterest and Miro tools. They are good to organise & share references in a intuitive way.
Assignments¶
And in week 11 I will propose my final project.
---
Last update: 2023-11-27