Hello and welcome to my Fabricademy website.
About me#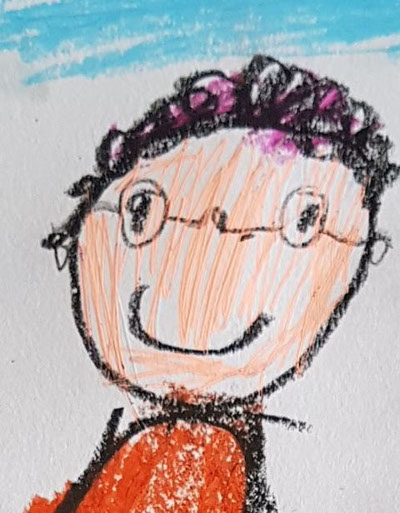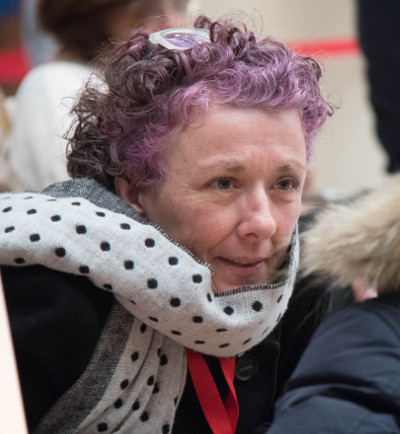 My name is Wendy Neale and the image above left is an accurate portrait of me, drawn by my talented niece, Eleanor. And a photo of me taken by Alex Rousselet for comparison.
I am a designer | maker | tinkerer | crafter | adventurer. I have a Fine Arts degree and a Master of Design, both focussing on furniture design. I am also the Director of Fab Lab Wgtn, in New Zealand, which opened in 2012 during the 8th global fab conference. My practice is a combination of handcraft and digital fabrication, with an emphasis on using storytelling to generate design ideas.
My background#
I was born and brought up in New Zealand and live in Wellington, a fabulous little city that I highly recommend you visit if you can get over the long haul flight… I have lived in Australia (mostly Tasmania), Portugal, Dubai and am super-happy to be based in Amsterdam for the first half of Fabricademy. This is the first time I have visited the Netherlands.
I have worked as a cook, in advertising, done trauma support, and went to university as a mature student. You can read a bit about how I went to university here if you're interested. I have been a practising designer since Art School and a maker | tinkerer | adventurer all of my life. I have taught mostly in the design area in the last 20 years at tertiary institutions as well as casual classes, and have hosted Fab Academy since 2015 as a member of the Fab Lab Wgtn instructor team, and this year while I was in Dubai at Fab Lab UAE. I love learning whenever I can, whether formally or informally - I have a teaching certificate, I participated in Fab Academy in 2013 (which feels like a very long time ago), and participated in the first textile bootcamp which was in Barcelona, but I did it remotely, which meant that class started for me at midnight. Which is one of the reasons I came to Amsterdam; class times at reasonable hours…
Previous work#
I'll add to this probably… some photos and stuff.
Project Fabbercise#
Every year at the global Fab conference we have fabbercise in the mornings. As fabbers we aren't used to sitting down for long periods of time, so partway through the morning, we all get up and move according to someone's instructions. I've been lucky enough to lead our fabbercise a few times with others. The first time was at FAN2, which our team wasn't able to attend personally, but we did connect virtually, then in Fab 11, in Boston, where our team did a slightly more polished version of the same routine, Thriller Haka. This was also the first costume we did for fabbercise - the image below shows team Thriller Haka: Jasmin, Anna, myself and Craig.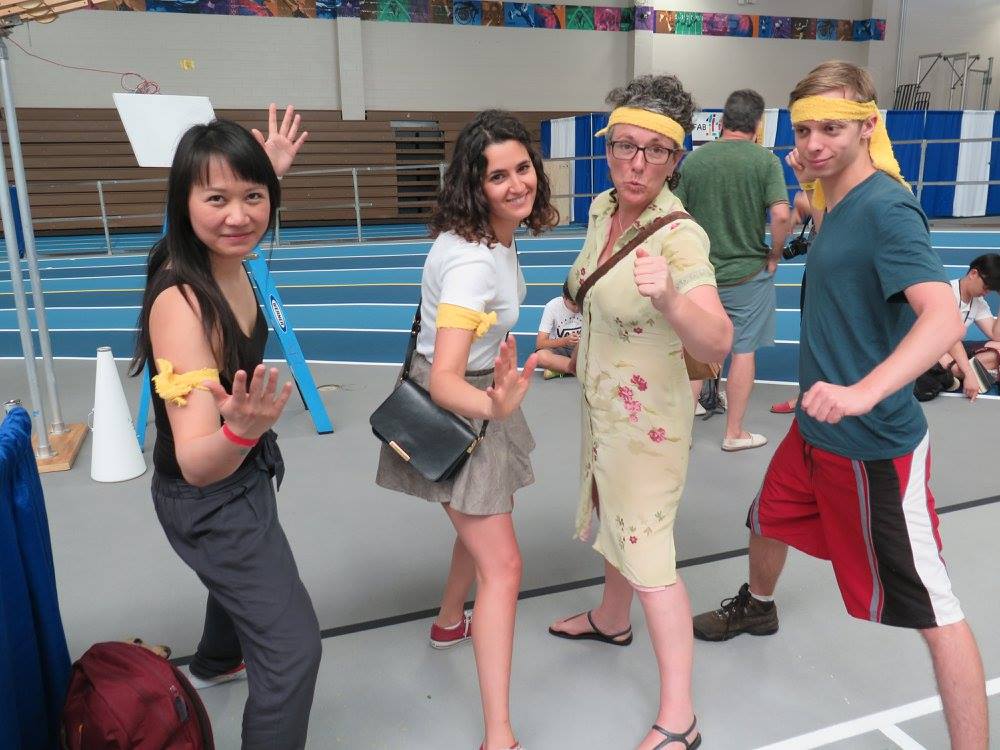 Next we did one during Fab Academy 2016, and there is an instruction tutorial here and a video. We had quite good costumes that time. Last year, in Chile, Ohad and I did a very efficient Shake Break, and this year, in Toulouse, I worked with a group we called the Wednesdays and did a Wednesday Addams dance. The Wednesdays this year were Youka, myself, Dina, Ana, Nuria & Emma (who is missing from this photo). We spent some happy hours together planning and making our costumes so that we would all look like Wednesday Addams. The original Wednesday Addams video is below, in case you feel like a break from reading and doing a little dance.