Don't let your textiles go to waste - Workshop series¶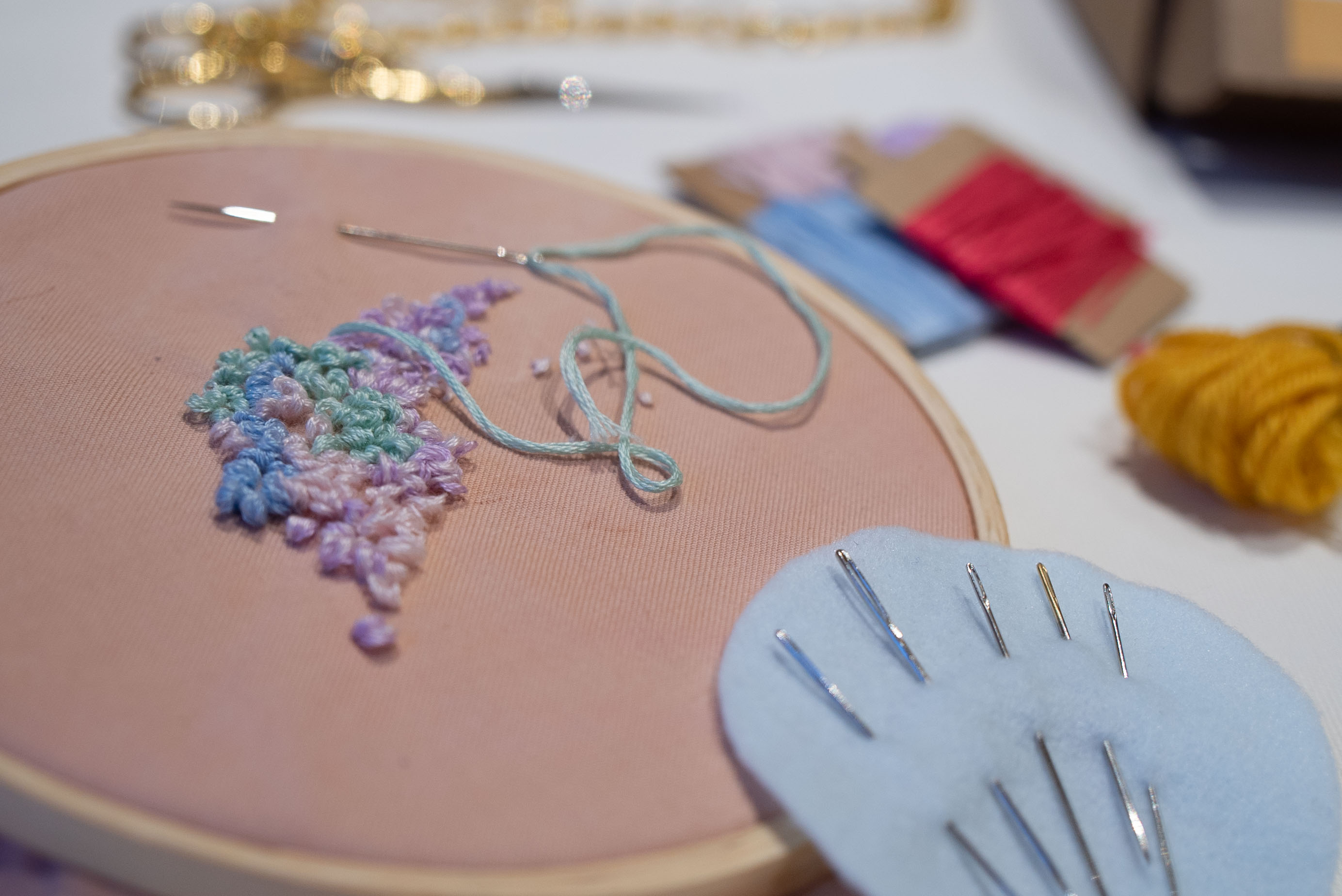 here a text explaining what/why/how about the workshops
Did you know that every year millions of kilograms of textile in Amsterdam end up in the wrong bin and get incinerated? And that people on average keep about 170 pieces of clothing in their wardrobe, of which 50 have not been used in the past year?
Help us stop this waste and get all the value out of your old clothes and textiles! Become a circular hero by joining a series of online workshops and learn how to mend, repair and colour your clothes to give them a new life. This series of workshops can be visited separately and you do not require any particular skills.
Mismatching socks? Holes in your jumper? Holes in your favourite jeans? Stained shirt?
The Reflow online workshop series 'Don't let your textiles go to waste' is designed to learn how to reuse, repair, reduce, rethink, recycle and revalue your wardrobe! These workshops offer the chance to learn how to repair holes in your clothes by revisiting the ancient craft of visible mending techniques and revalue old garments by exploring the world of natural dyes.
next you can review, donwload and use the tutorials ...
Jumper & Socks Edition¶
Don't hide these holes any longer!
Throughout history and across cultures, people have been mending textiles to extend their beauty and wearability.
During this Reflow workshop you will revisit the ancient craft of visible mending, from hand darning to simple stitching tricks, to learn how to repair and embellish holes in your jumpers and socks!
Hand darning is a sewing technique for repairing holes or worn areas in fabric or knitting using needle and thread alone used for the functional reinforcement of clothing. Additionally, you will learn how to embellish holes by emphasising their presence in a colourful way or close them into visible and beautiful designs.

In line with Reflow values, the workshop will especially take into account the correct use of materials, as mono material products have much higher chances of being recycled, in textile terms this means 100% wool, 100% cotton and not mixed compositions.
Workshop Video Recording¶
Here you can re-watch the recording of the workshop of the March 4th. Due to corona restrictions, the workshop was presented online via zoom and each participant had received a box cointaning all tools needed to join the circular hero journey!
A hole new story! Reflow workshop #1: jumpers and socks from Waag on Vimeo.
Workshop Handbook¶
Download here the pdf file with all relevant information about this workshop.
Step-by-Step¶
Darning technique¶
Step 1 : nsbjbjofdn
Step 2: njsndkjfndj
Step 3: jdfndjfnfj
Step 4: dnfldfnd
Embroidery technique¶
add gifs and step by step
Jeans Edition¶
Natural Dyes Edition by Cor Botanicals¶