under construction
5. E-textiles¶
What is an E-textile?
An electronic textile (e-textile) is a circuit that is either constructed into a textile or created with the intention of being integrated into a textile. Source. This week we learned all about circuits, voltage, current & resistors.
Circuit¶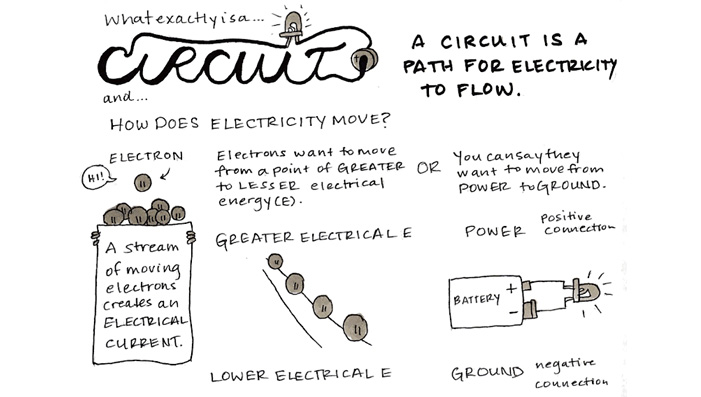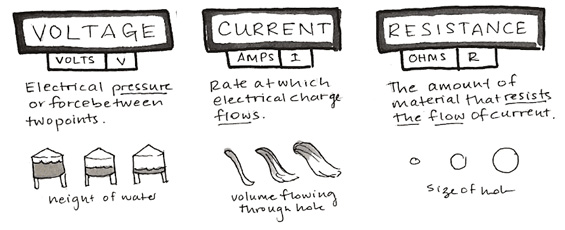 BraceLED¶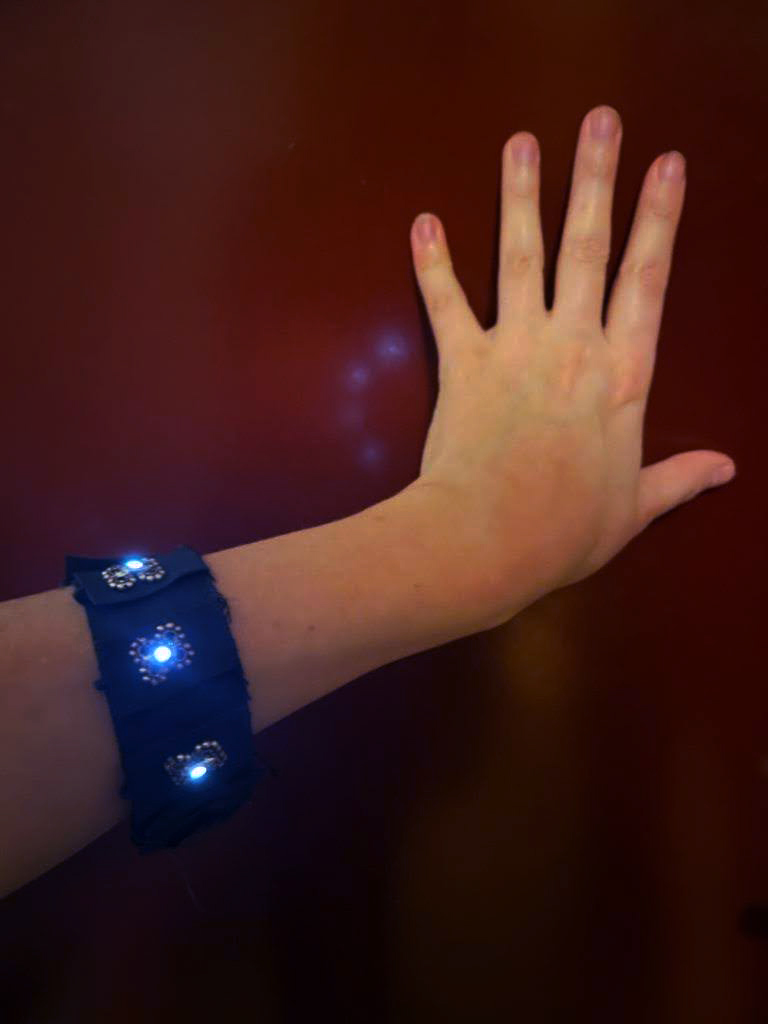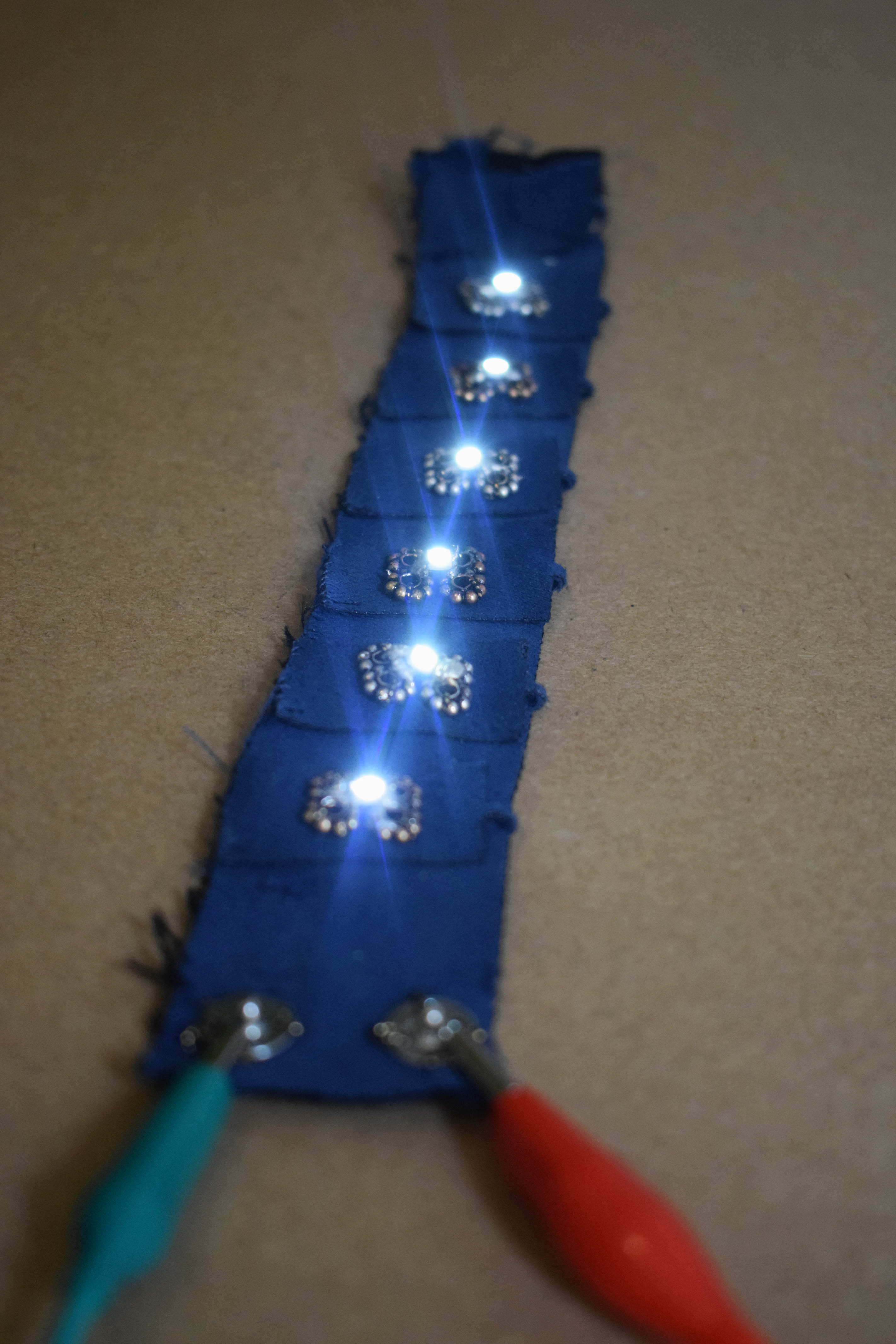 Left: power by 3V battery in bracelet, photo credits: Maarten Brons
Right: 9V test, photo credits: Patty Jansen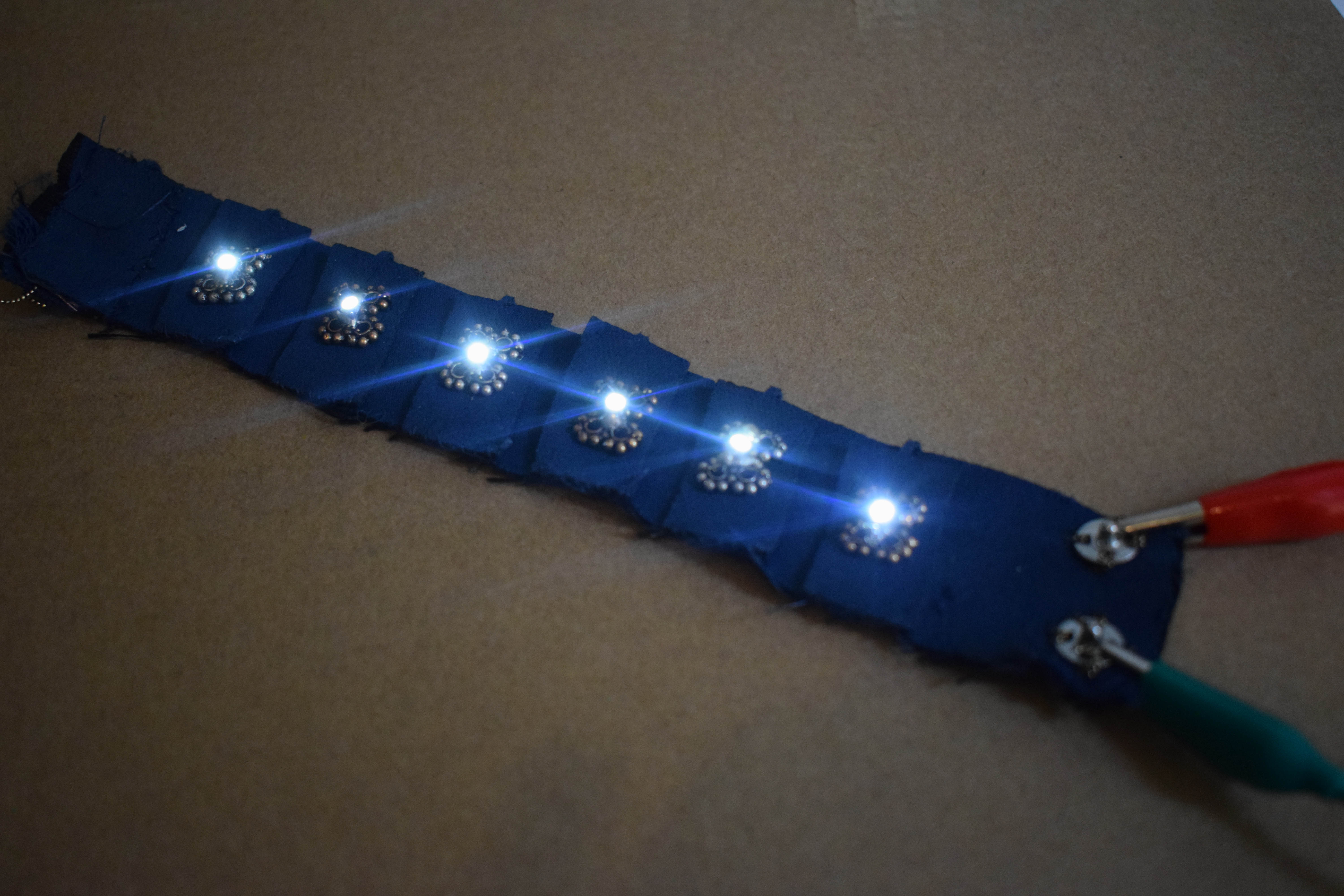 9V test, photo credits: Patty Jansen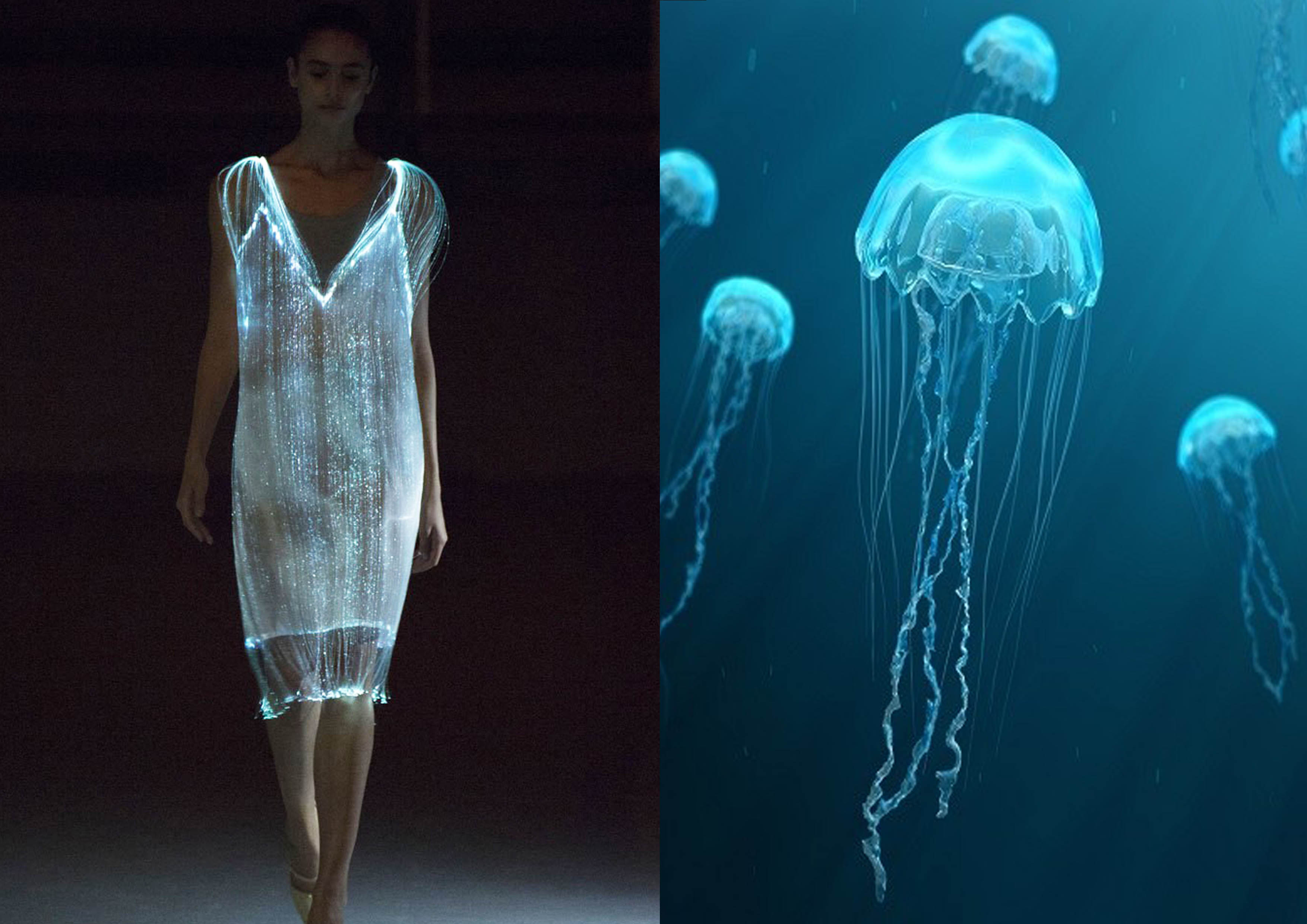 Left: LED dress by Richard Nicoll, SS 2015, source: stylewestfield via Highlike.org
Right: jellyfish, source: Gettyimages via Foodnavigator.com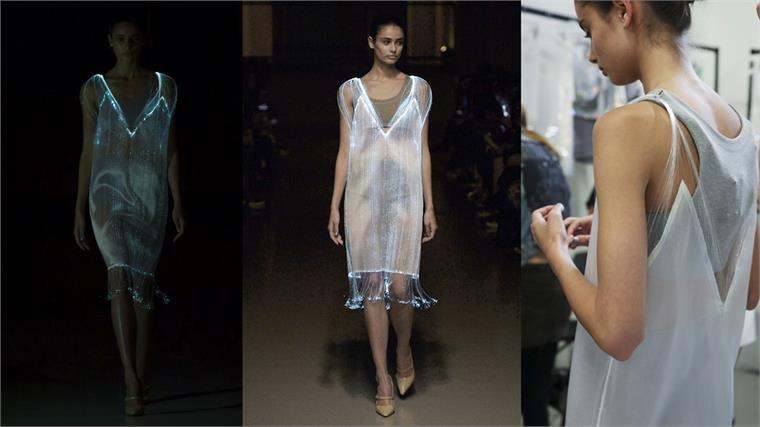 Source: https://www.stylus.com/wplghk

The making of the digital sensor (or: switch)¶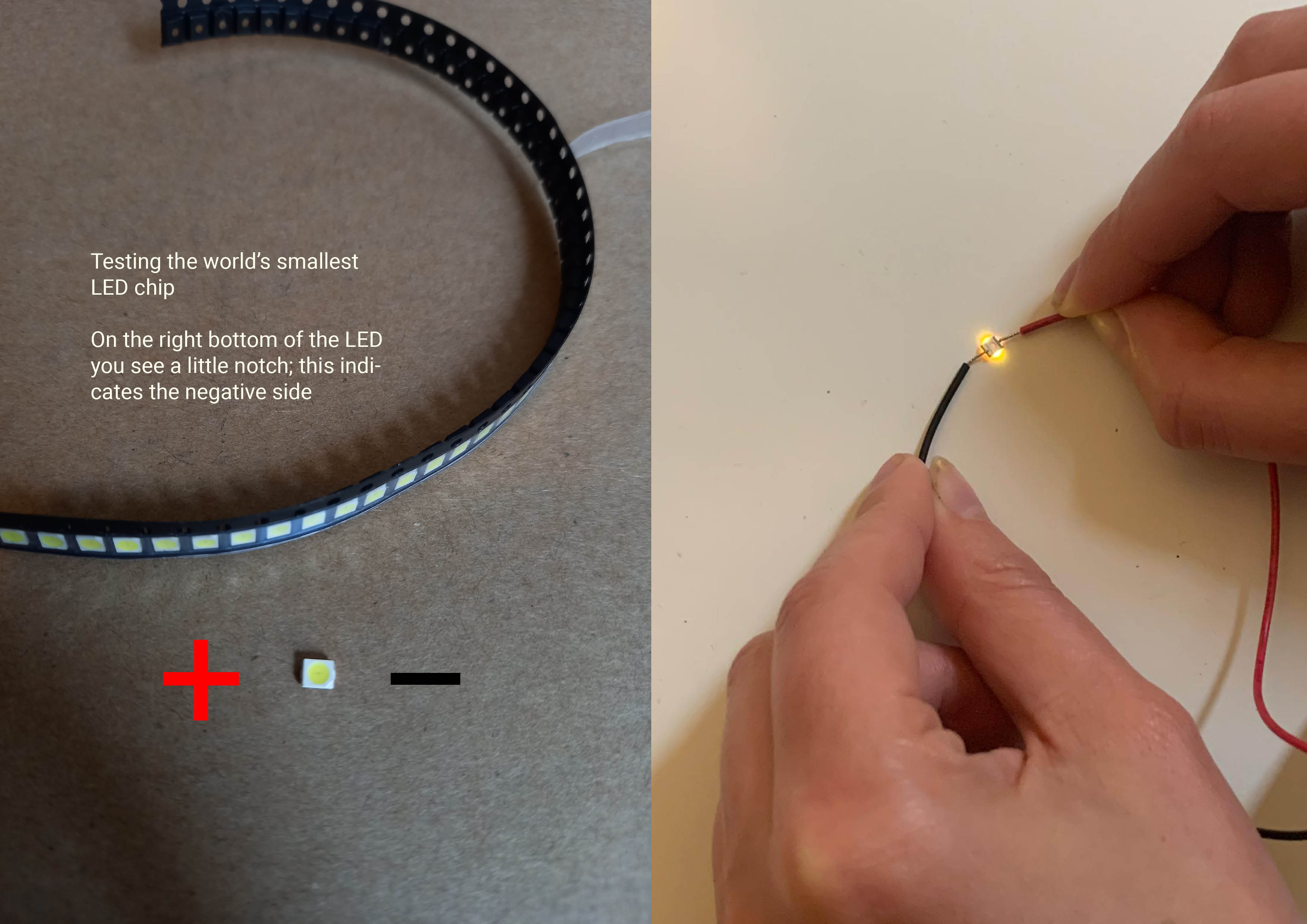 insert circuit drawing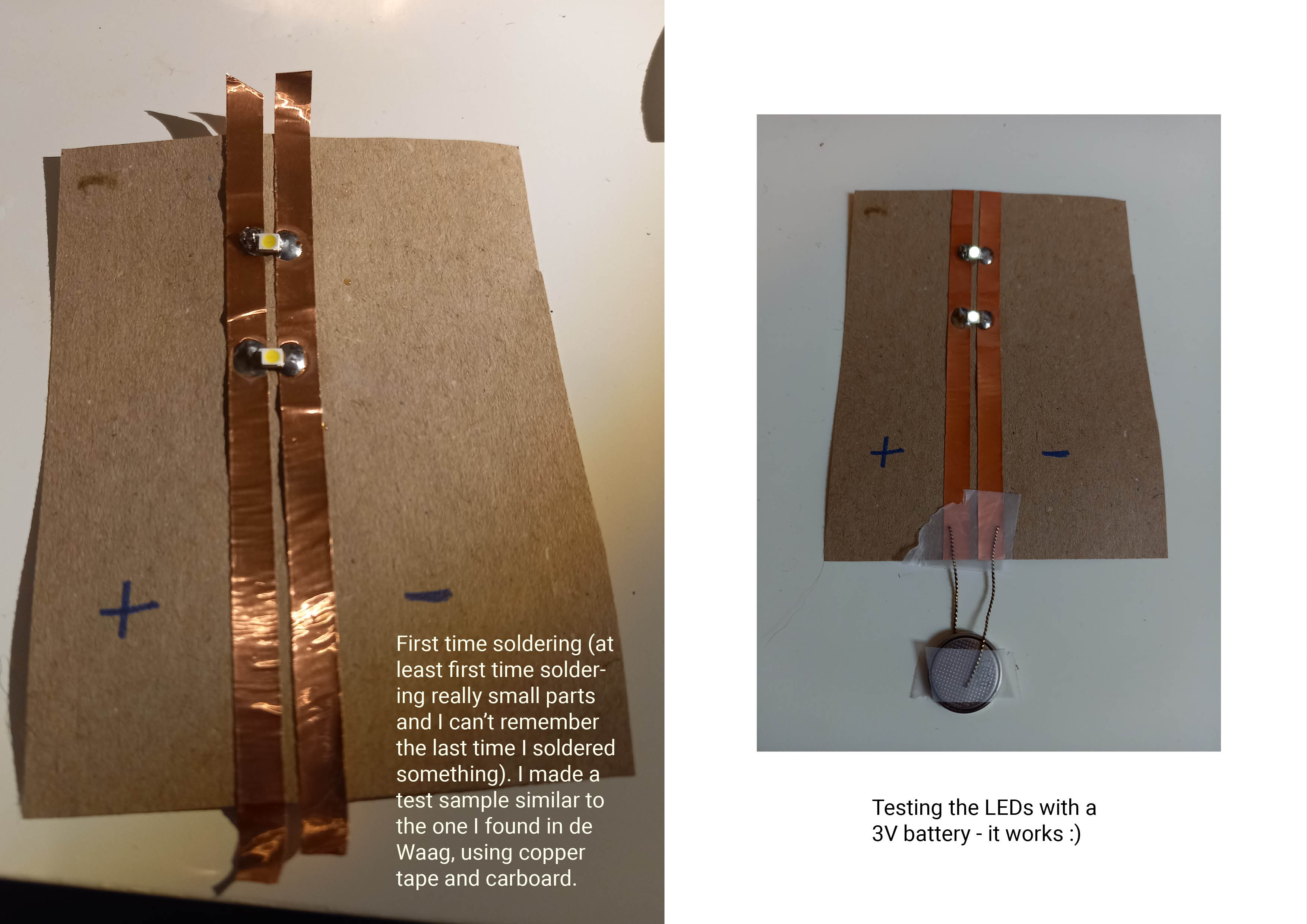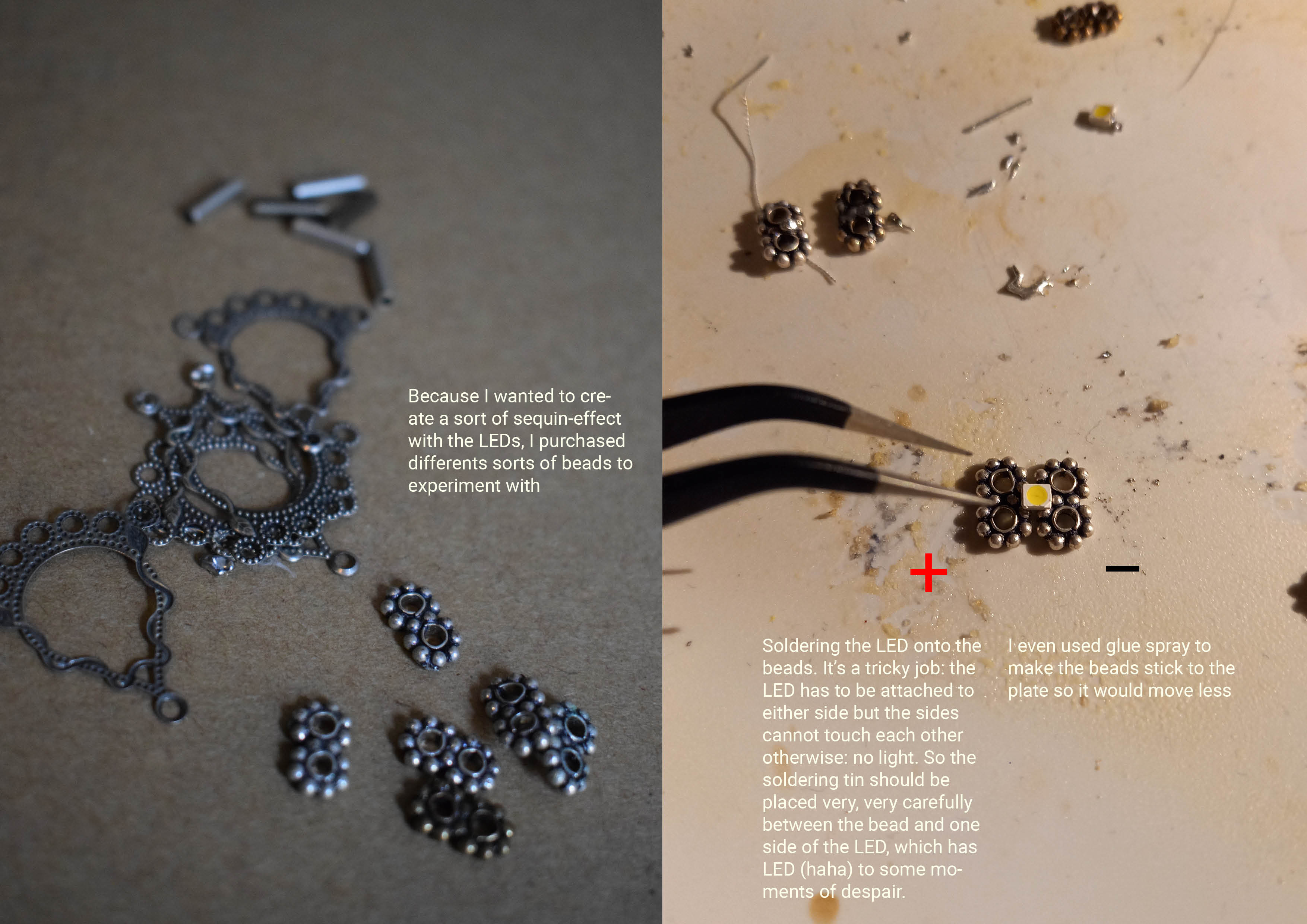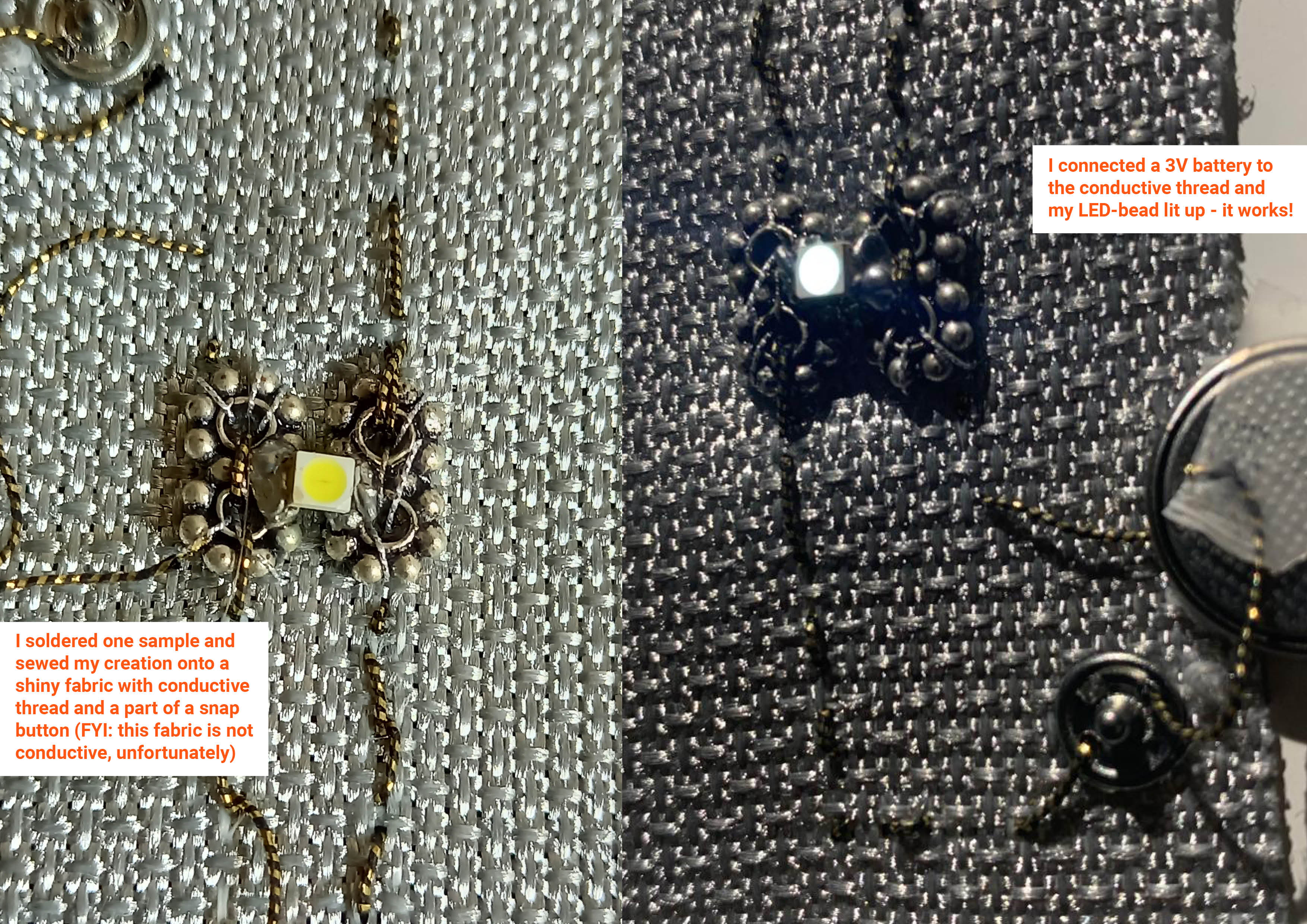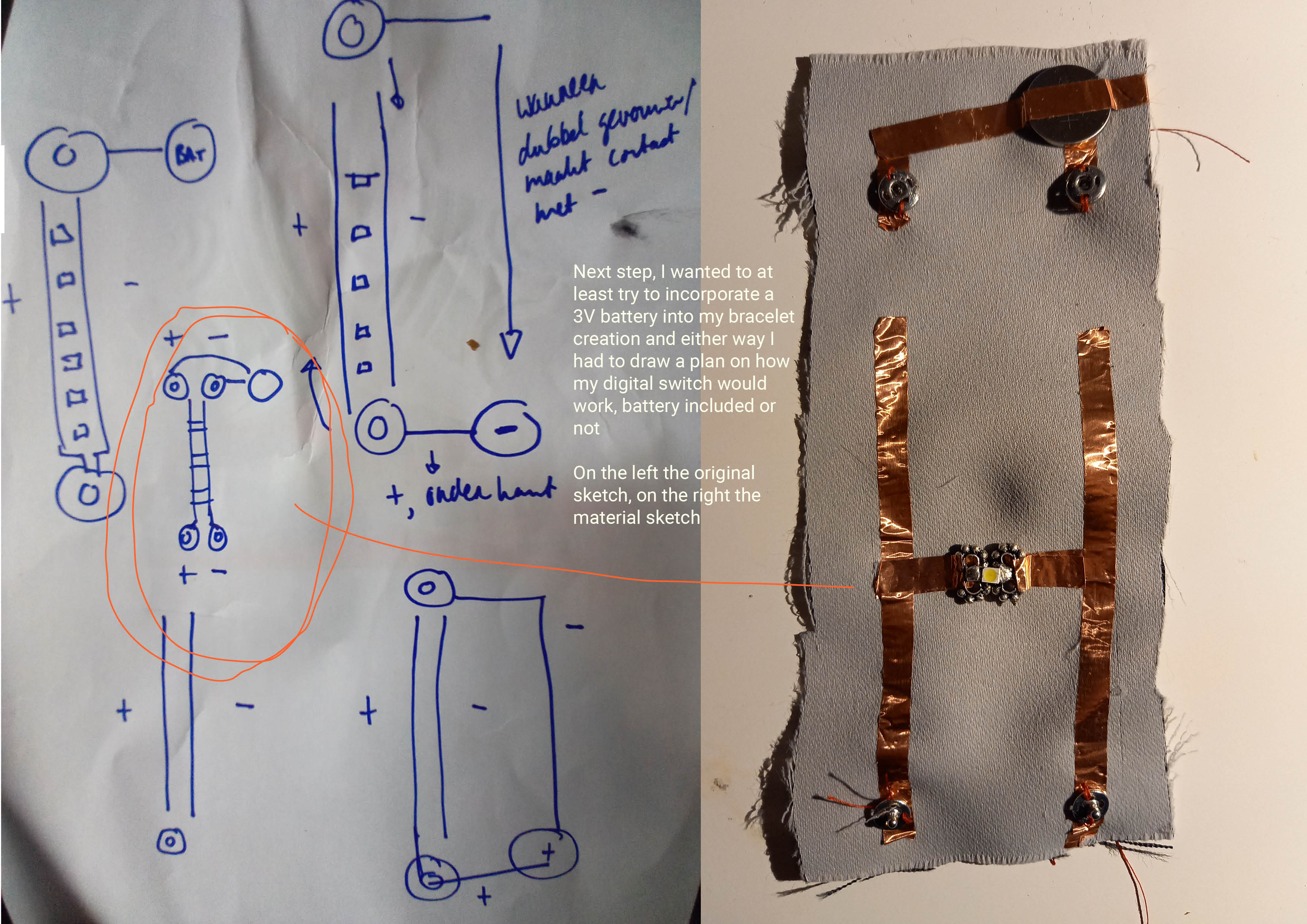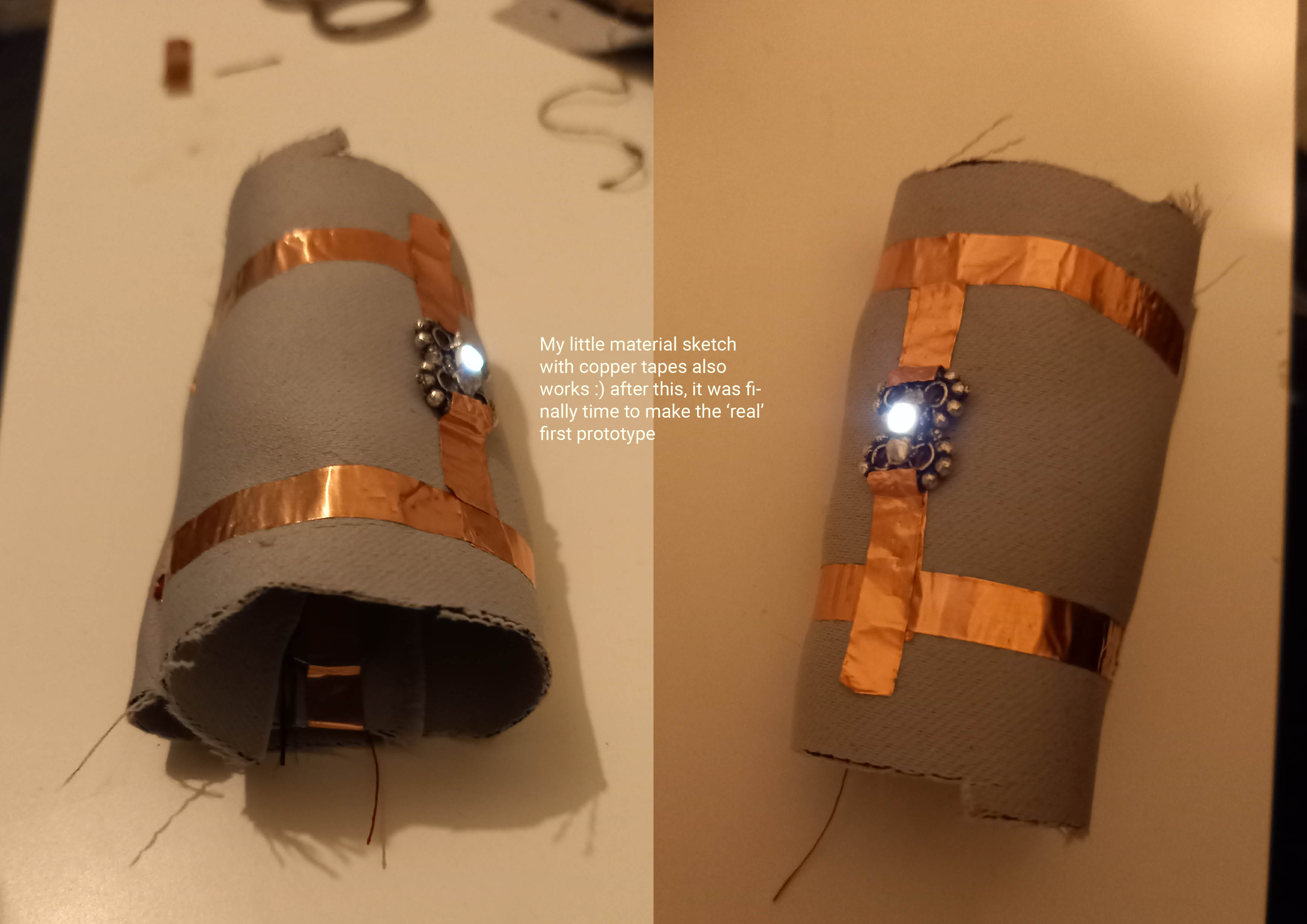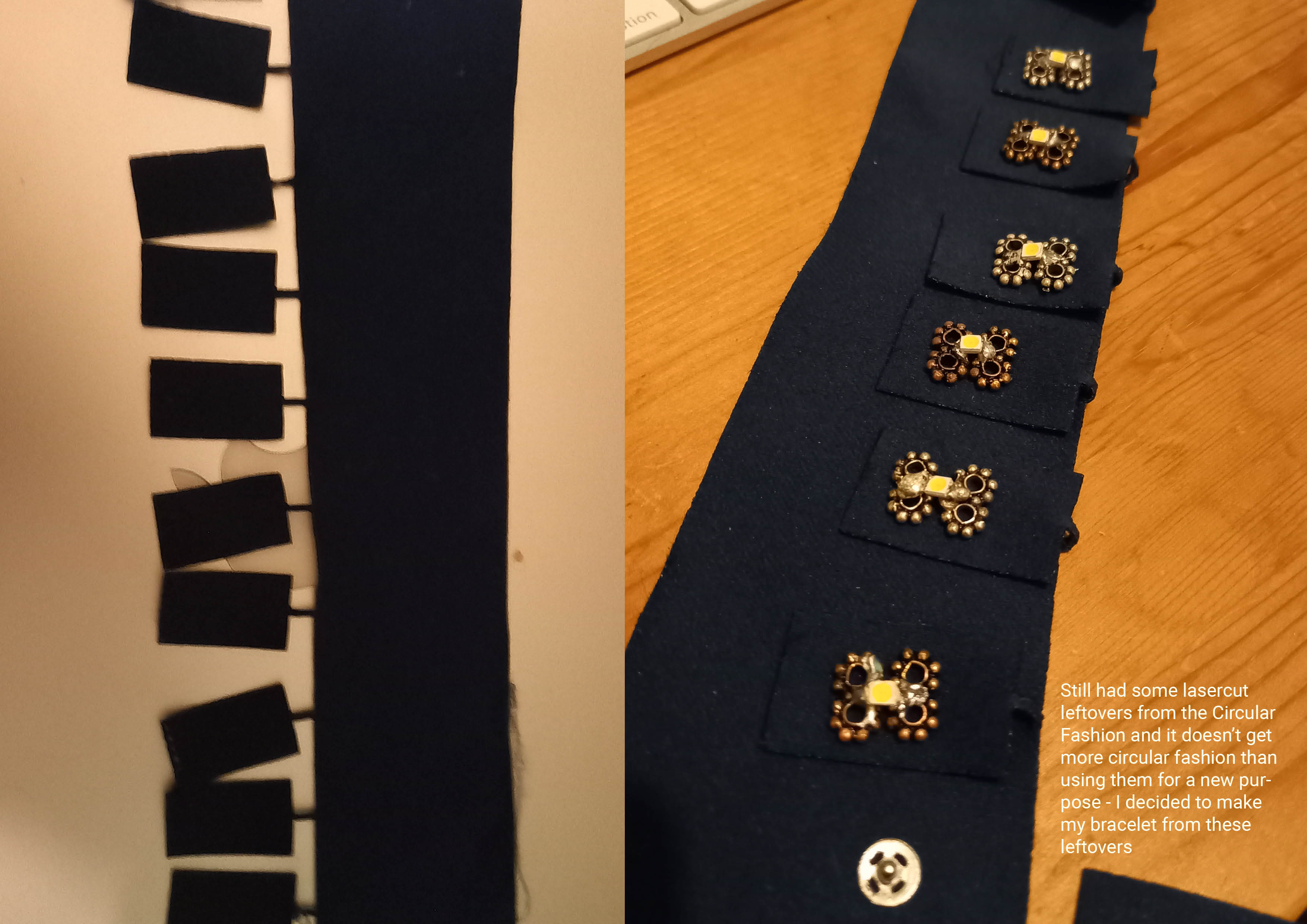 The making of the analog sensor¶

For the analog sensor I am very interested in making a stroke sensor, it is well documented at the Kobakant website: https://www.kobakant.at/DIY/?p=792 and here https://www.instructables.com/Stroke-Sensor
There are three ways to create this sensor: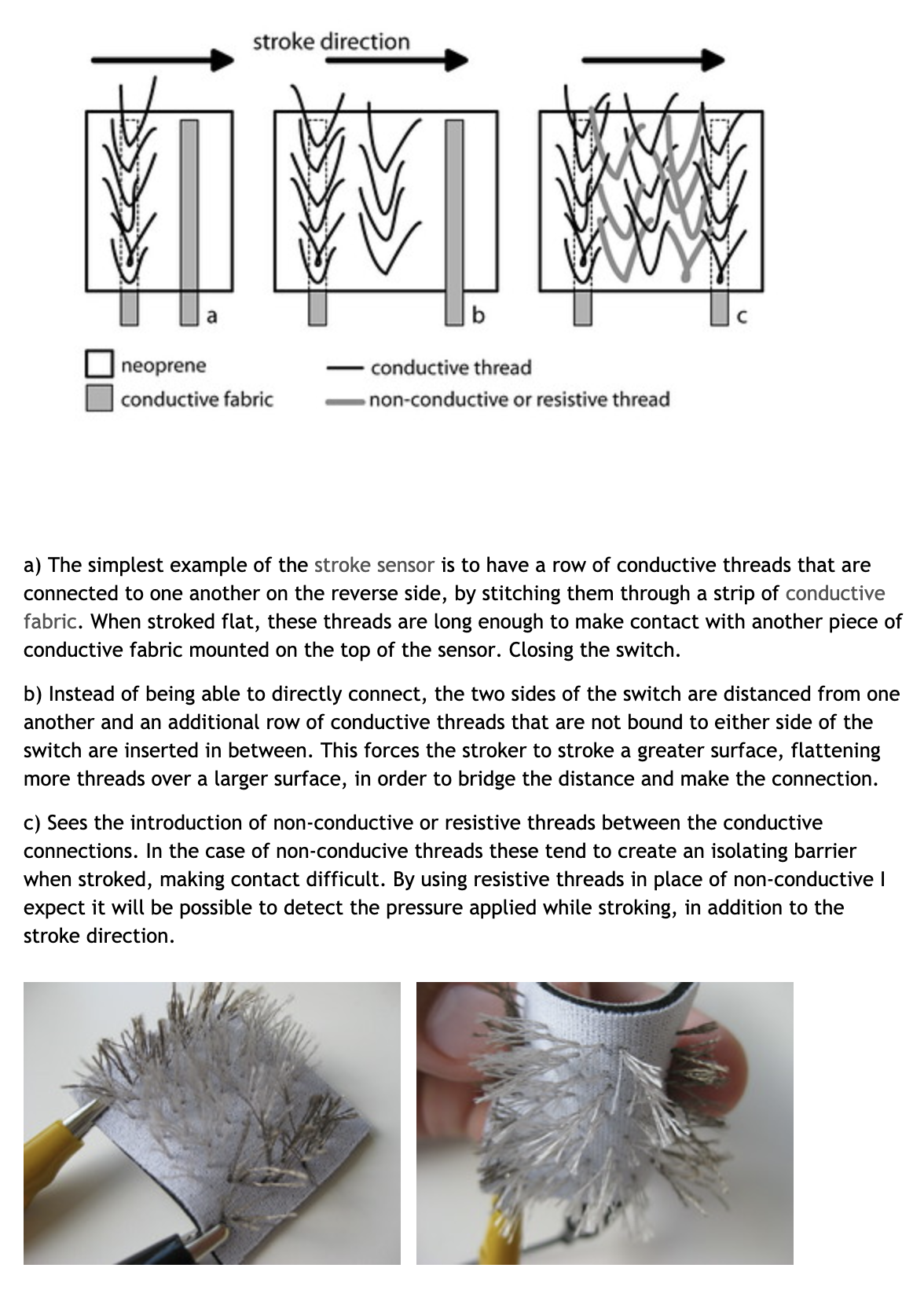 Source: Kobakant
insert movie sensor
From Vimeo¶
Sound Waves from George Gally (Radarboy) on Vimeo.
From Youtube¶