11 Implications and applications
Learning outcomes
(wearable) technology meets (fashion) design: implications and applications

Recent developments in electronics, software programming and service design are shaking the current notions of what a textile is. Societal trends like a renewed interest in crafts, the need for a sustainable mass production system and the emergence of personalization are reshaping the way the fashion system works. By means of a series of conceptual garments and research exemplars carried out at the Wearable Senses Lab at Eindhoven University of Technology, this talk illustrates the challenges and the space of opportunities emerging where (wearable) tech meets (fashion) design.

During this week you are called to start working on your final project proposal that you will be developing from January to March. You will present your proposal with the format of your a presentation (ppt,video,) for 5´ .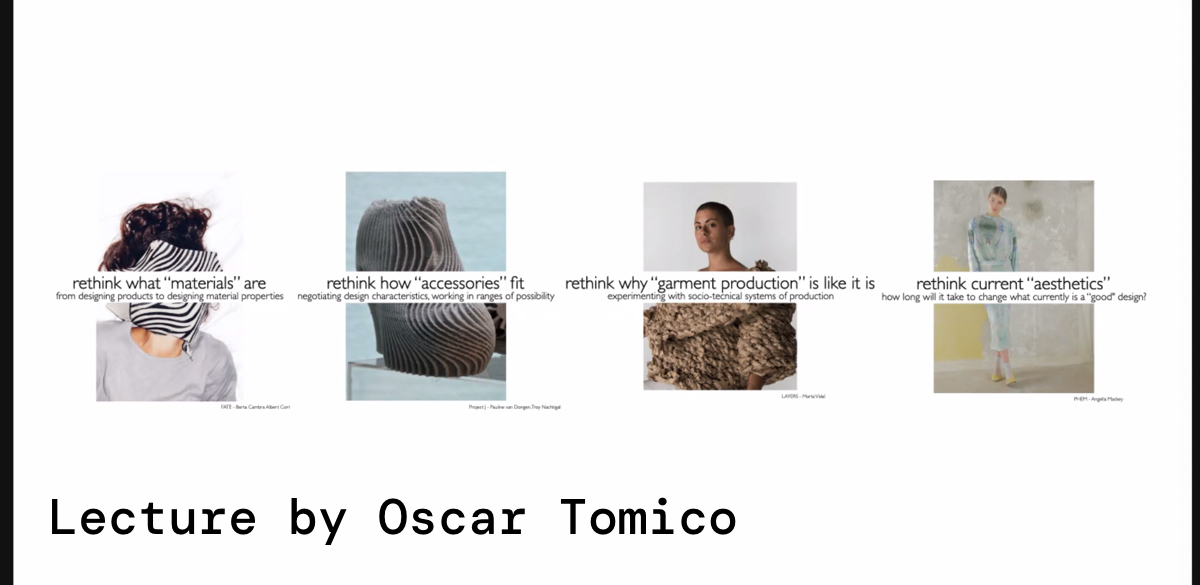 Final project idea
Textile waste composite
INSPIRATIONS
A new week, a new idea. Week 9 felt inspired by the leather waste composite. I realized that amongst the weeks I was always very inspired by the multi-color composites, and the waste transformed into a new material:
—> Leather leftovers composite
—> Smile plastics composites
—> remix el bario designing from food waste at home
—> François machine to recycle plastics leftovers
—> isolant maison made out of textile waste
—> dominique vial textile waste project
—> FAB brick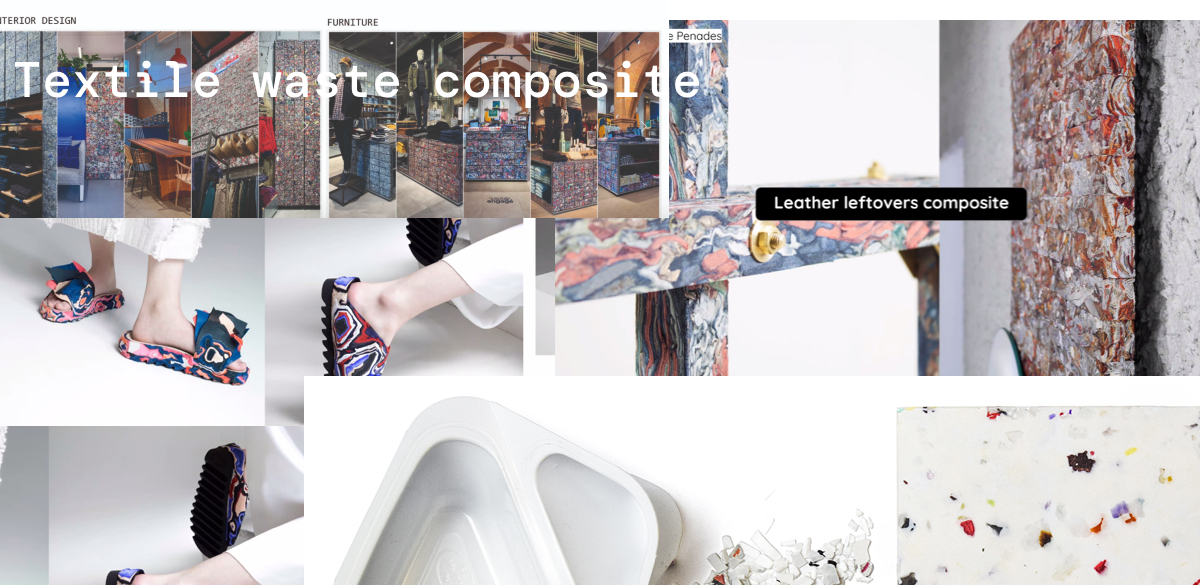 Finding textile waste
Many options, I went to Coupe3V, asked Shwap club, échofab, Renaissance might be an option, or le Chainon.

Open Source mindset
Fell in love with the Precious plastic machine and their Open source / community mindset
Montreal has a precious plastic community at ESPACEMAKER, but unfortunately the shredder is broken
Precious Plastic has a market where you can buy the machine or kits to build it, called bazar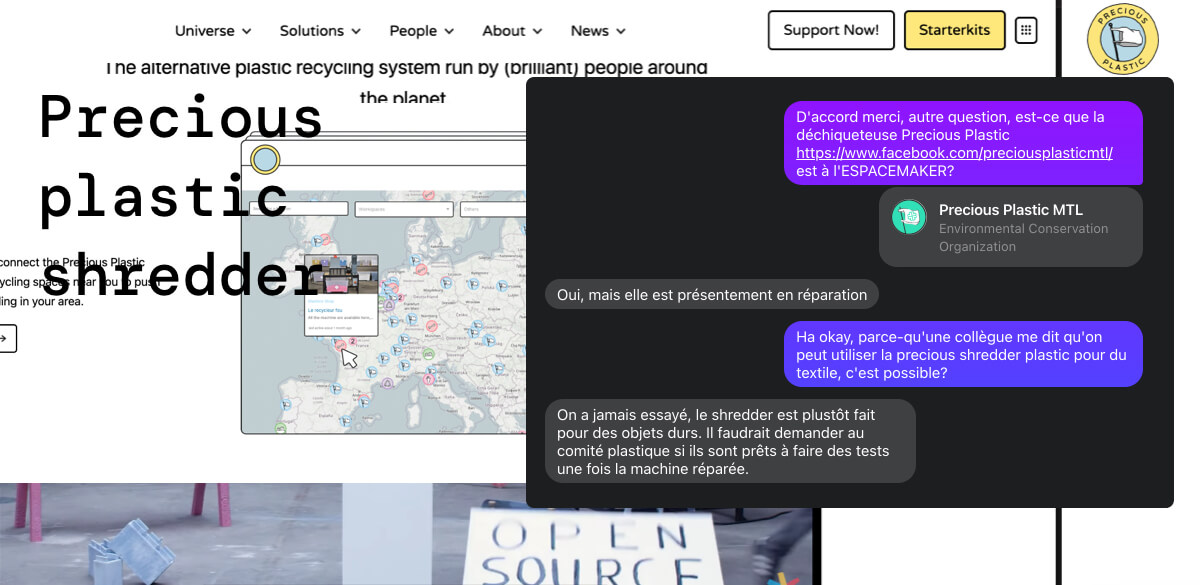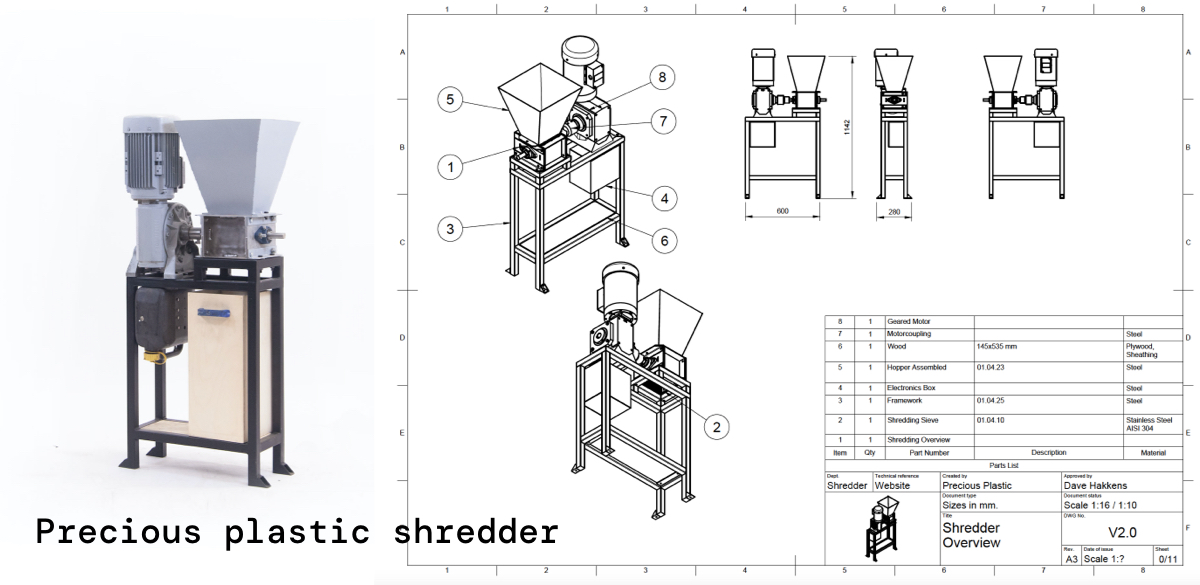 I think i'd like to stick with this idea of creating an open source project, also very inspired by this project open source mindset: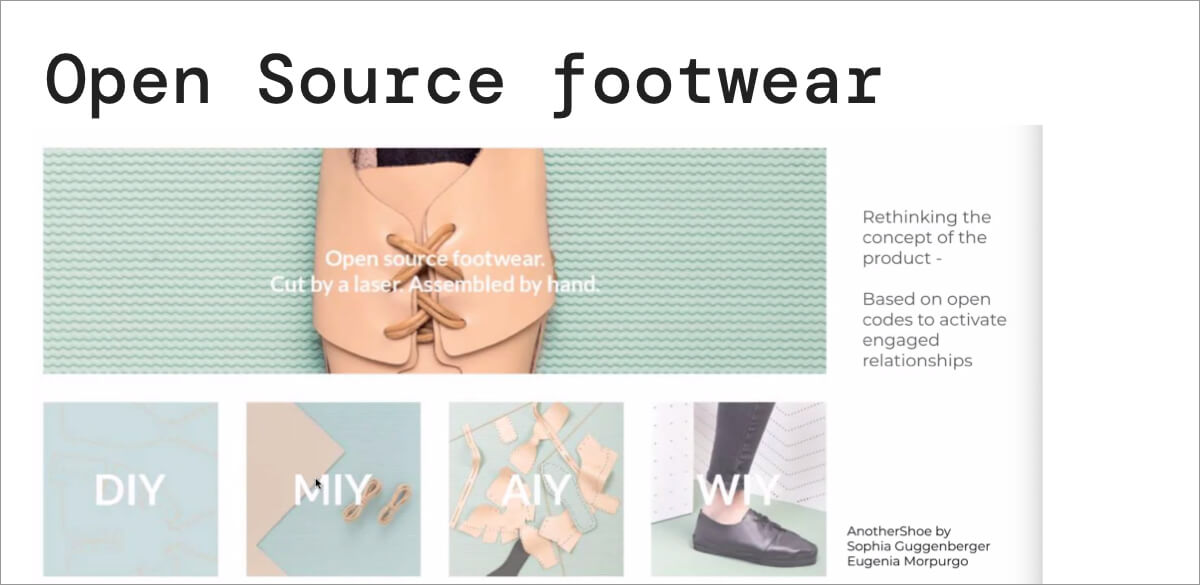 Finding / hacking or making a shredder
I'm having trouble finding solutions for shredding, so I might look into hacking or making my own machine. So I looked for some documentation on making an at-home textile shredder machine.
I've reached out to makers spaces: ESPACEMAKER, Echofab, LabCollective. I discovered the Precious Plastic community during the OS hardware week. Felt very inspired by the OS shredder, found out there's one in Montréal. I visited the ESPACEMAKER to see the machine, but unfortunately it's not working at the moment, also as they never tried it with textile they're not sure they want to try it out.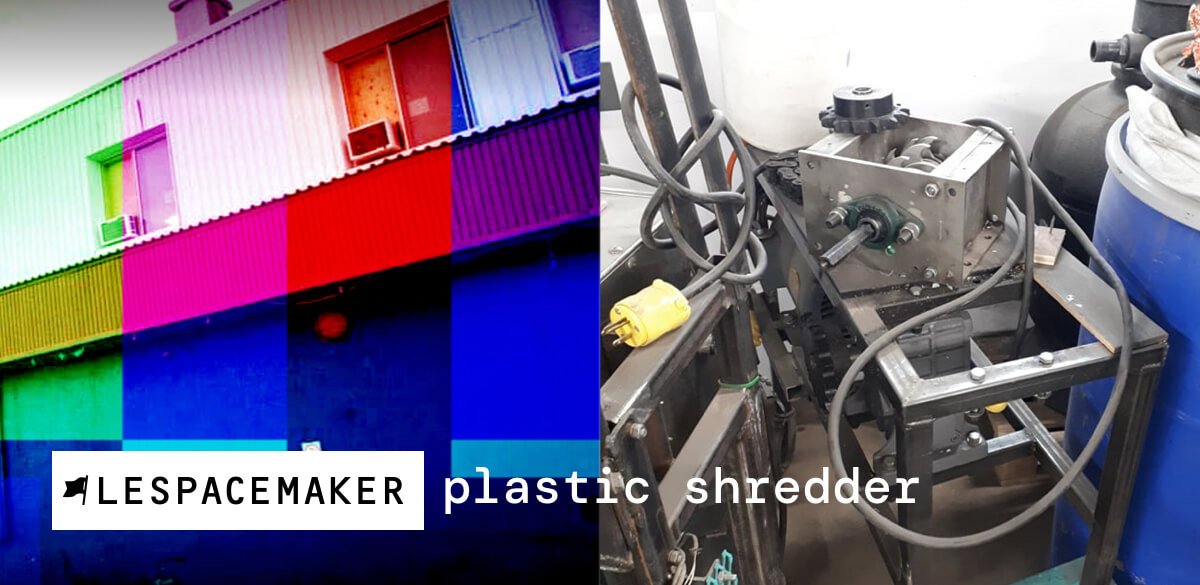 Found out on instagram that Brunna Gramos, a fellow fabricademist is working with textile waste as well, and in her research for a shredder thought of building one herself.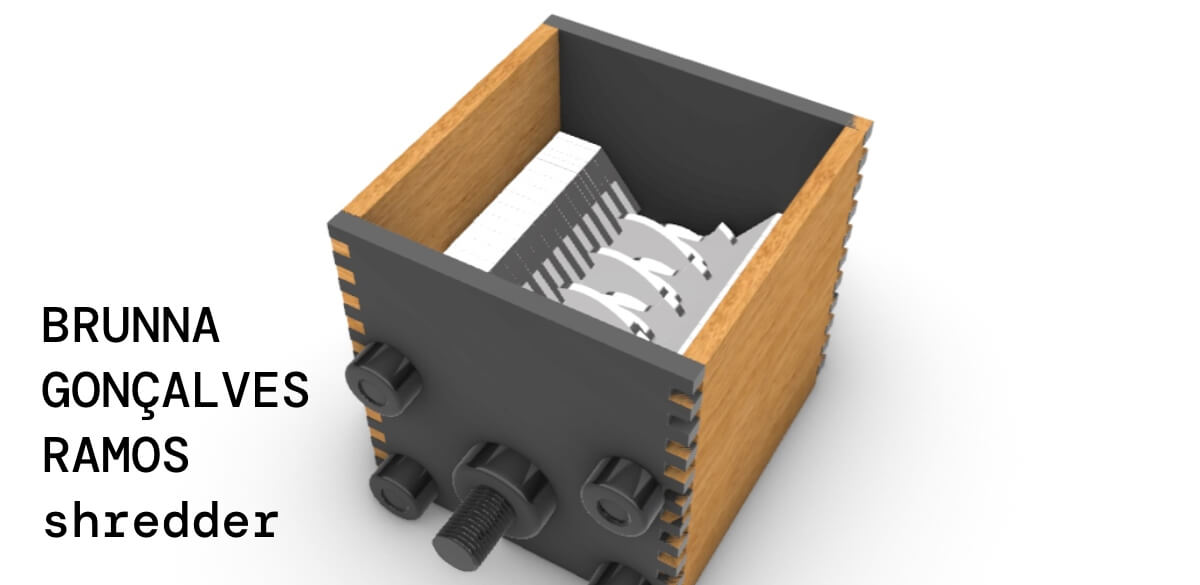 SHREDDING MACHINES BLUEPRINTS
V.idea shredder
Instructables shredder
FILAMAKER shredder
Instructables square shredder Instructables plastic shredder GRABCAD Shredder for 3D
Project Pitch & steps
Started working on an elevator pitch
Started a board for my experimentations

Useful documentation
Marie Charlotte Desforges tested on denim + wool
Brunna Gramos shredding machine
Dominique Vial recipes tests
Capucine Robert textile experimentations
---
Last update: 2021-12-01