13. Skin Electronics¶
This week was about exploring Skin electronics.
CLASSES¶
Lecture Skin Electronics by Katia Vega :
Review :
INSPIRATION AND RESEARCH¶
Beauty technology : "Transform traditional to interactiv cosmetics in order to use the skin as an interface".
My biggest fear is to end up like this...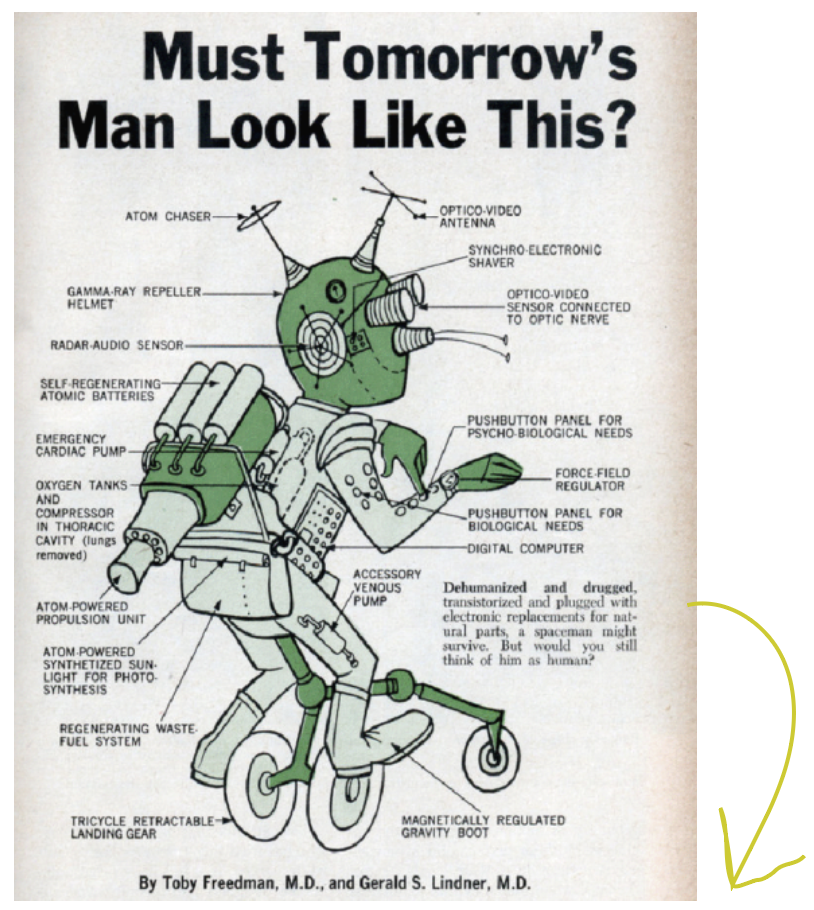 that's why I can be perplexe about electronics ahaha!
I'm super happy to see that electronics can be so usefull... really magical those developments!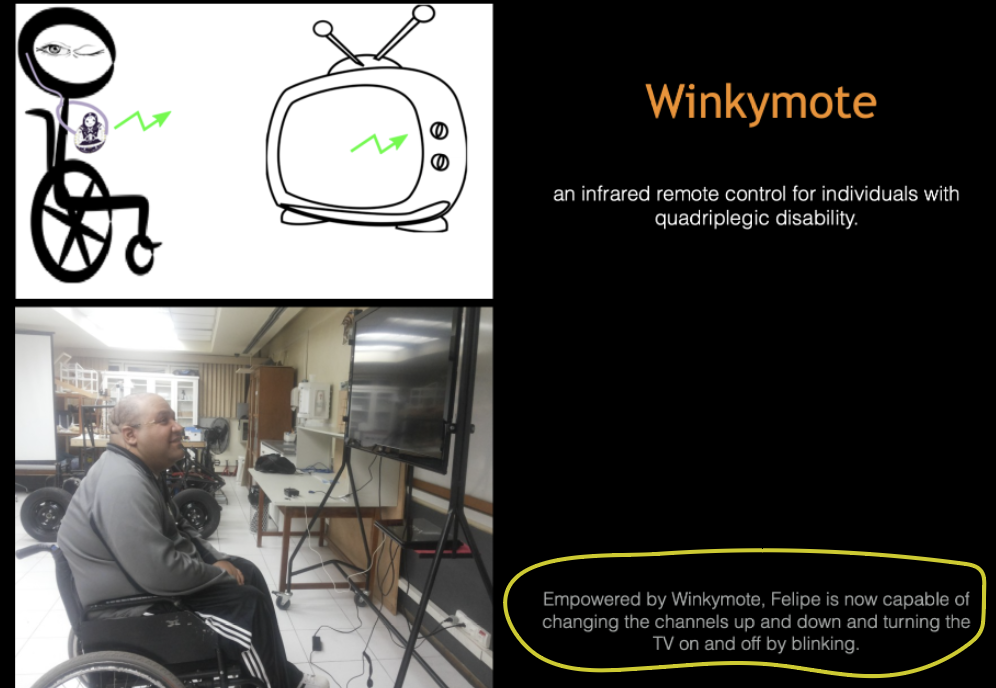 KINISI _ beautiful way to create an art performance
CARNAVAL MASKS : It must be so exciting for kids party and Halloween!!
TECHNAILS : I will love to try!!! So cool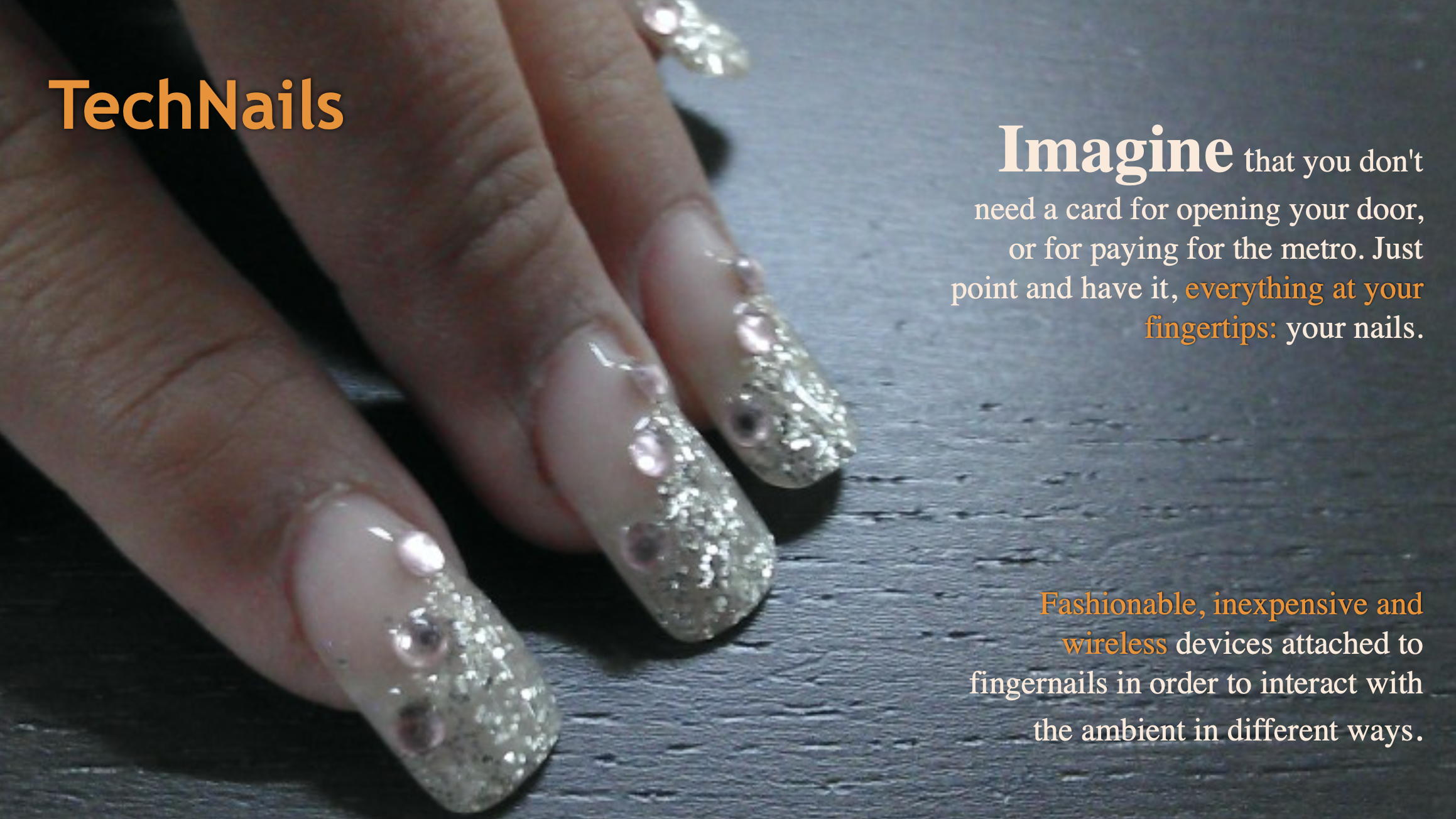 TUTORIALS¶
Tutorial Attiny Part 1 : in this tuto, Emma explained us how to use an AT tiny.
Description of the beast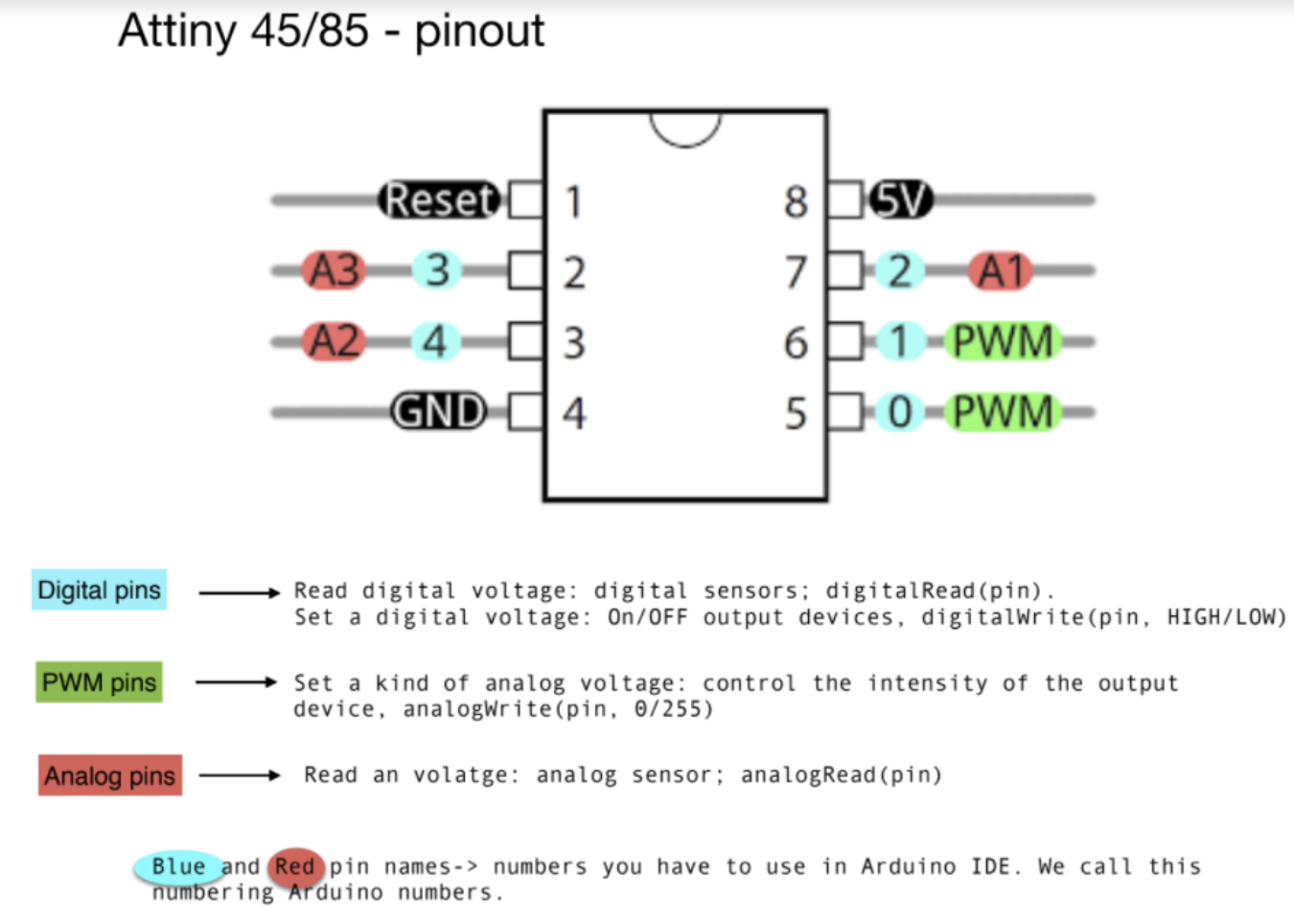 How to use an AT tiny :
Tutorial Attiny Part 2 : in this tuto, Emma explained capacitive sensors
Conductive Fabric Capacitive Sensor Wheel :
Very cool references in Jessica Stanley page :)
EXPLORATION¶
Material :
TouchMe device --> you can buy it here

people with hands or just you

others objects that can conduct electricity

computer

USB cable
Steps :
connect Touch me device to the computer (or tablet and phone) thanks to a cable

use Google Chrome to open synth.playtronica and choose any synth you like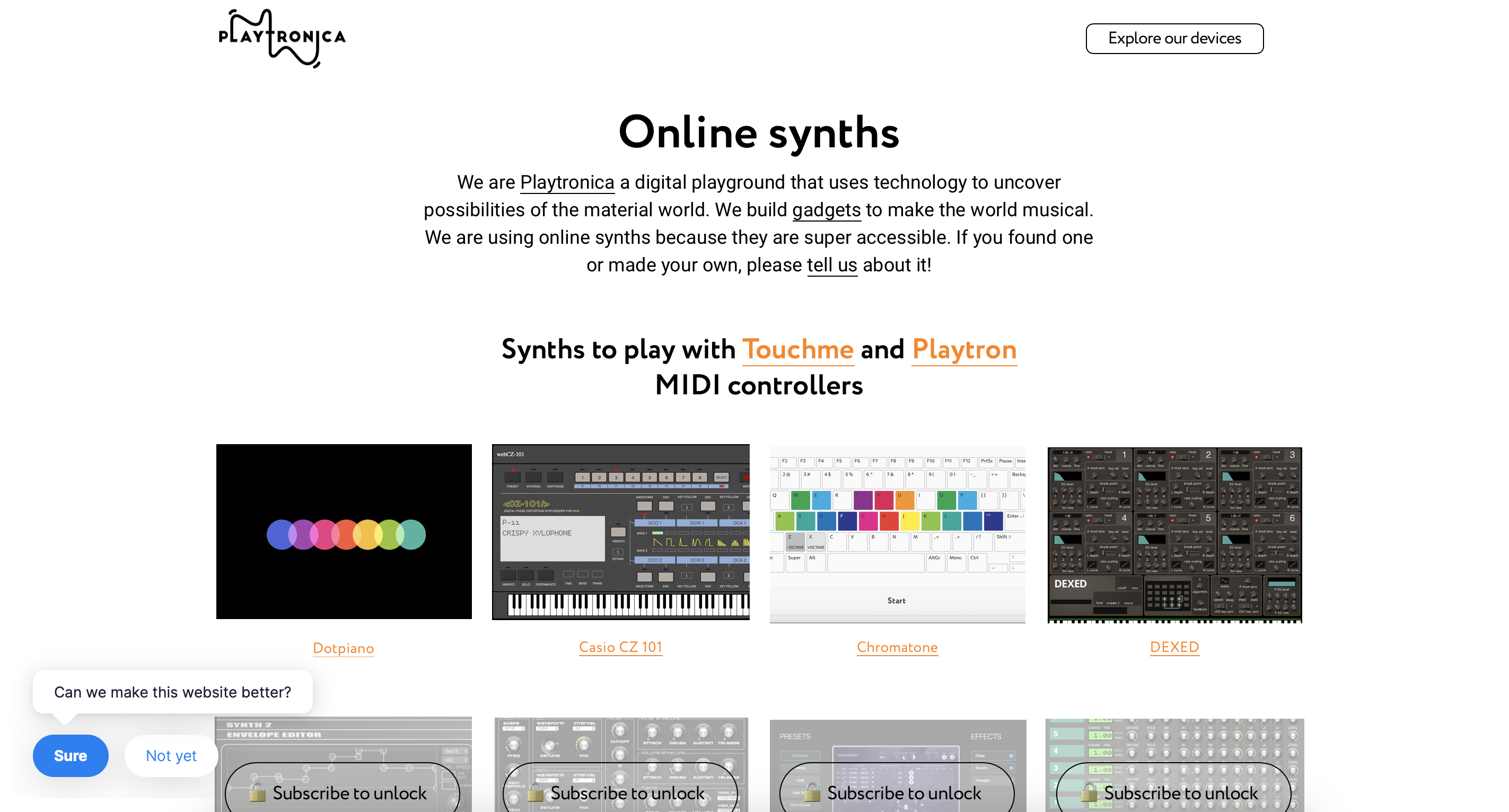 touch both ends of TouchMe to play

you can use TouchMe device and/or add objects that can conduct electricity

with a friend : each of you should touch one end of Touchme and touch on each other skin

let's dance !
Note :
As the area of touch and intensity changes, the sound changes too

No noticeable latency, TouchMe reacts just as any other midi controller

TouchMe is safe, but don't use it you have a pacemaker.
Play alone or with your friends!
SOUND ON : this is an example of the created sound on a synth.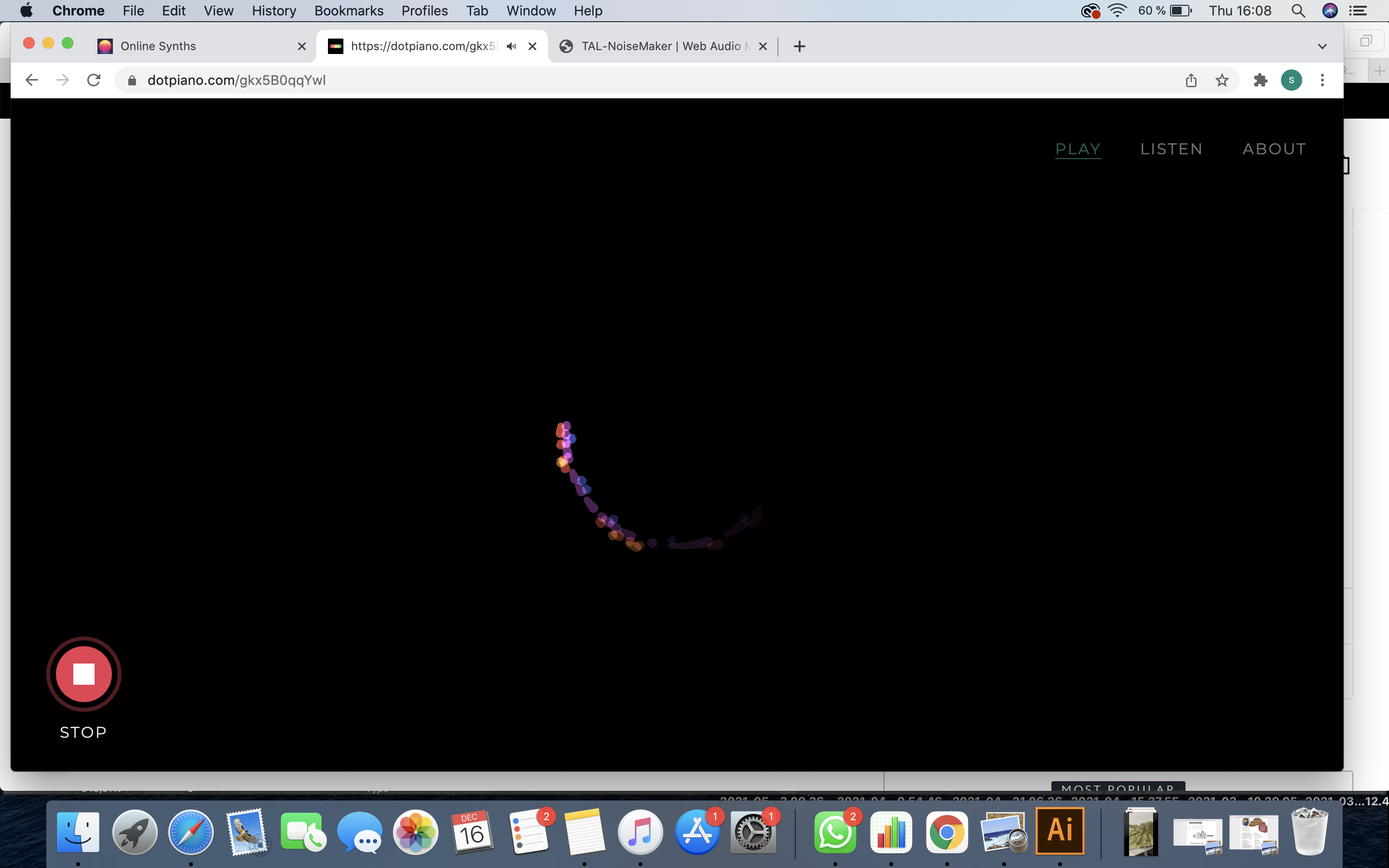 Let's "touch us"!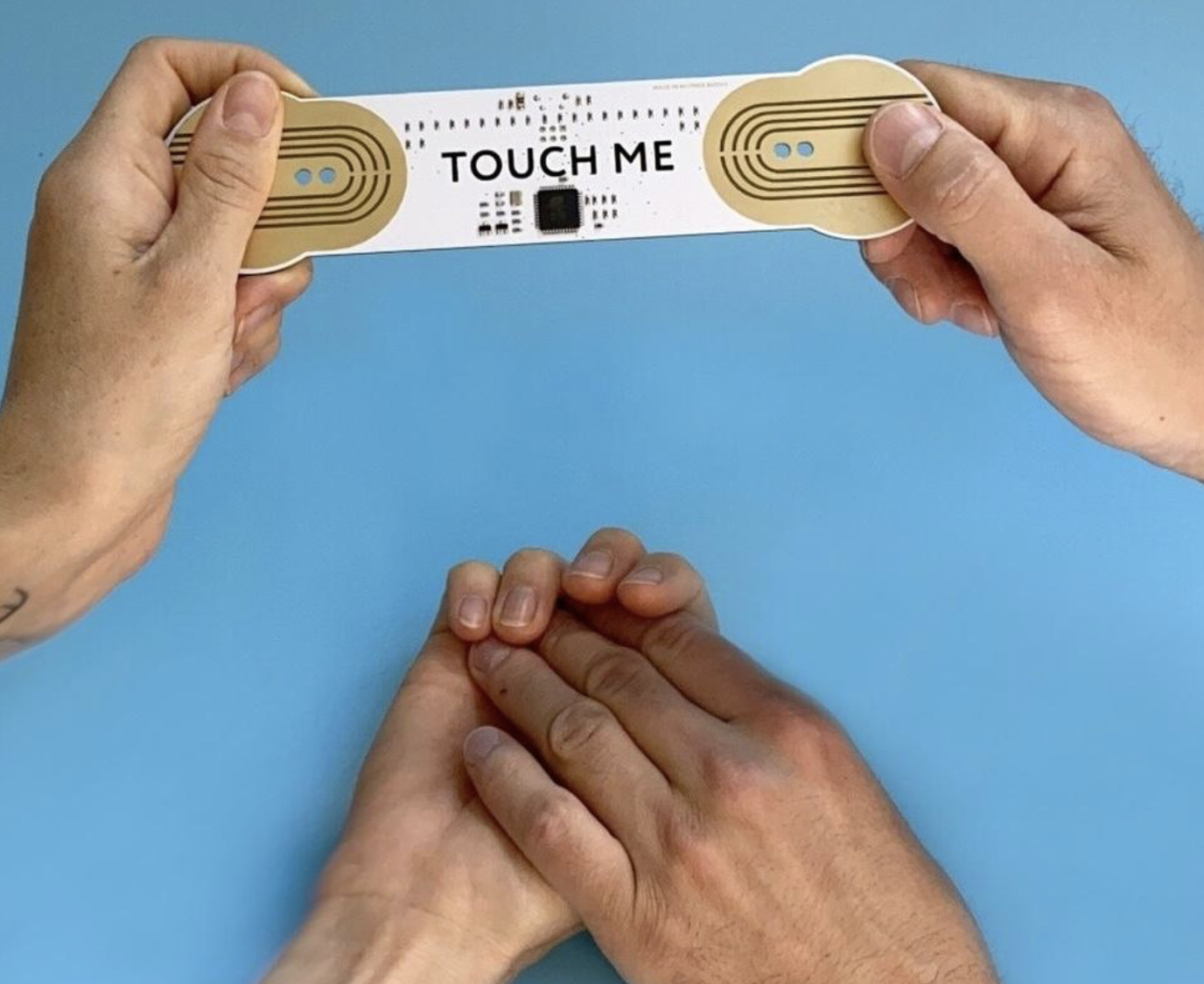 Here are some examples from customers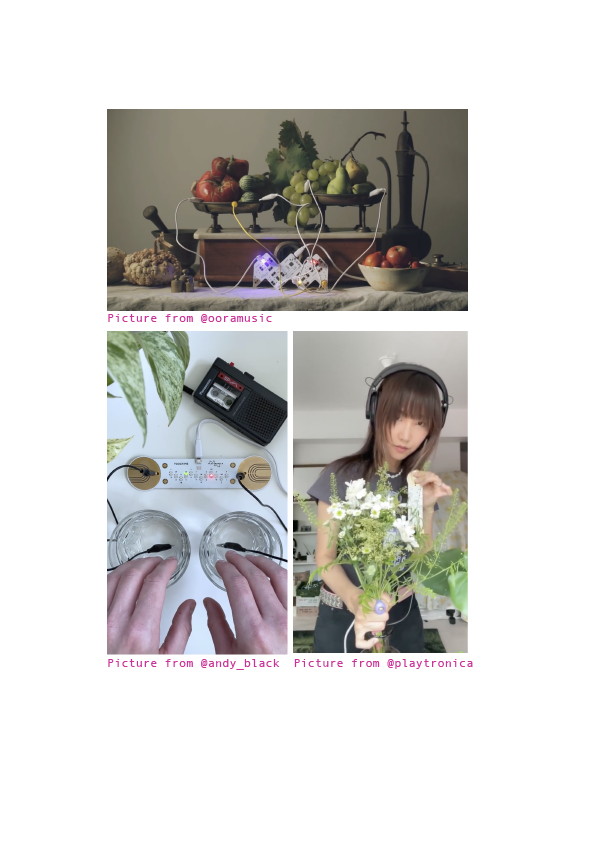 USEFUL LINKS¶
---
Last update: 2022-09-01