WEEK 11 - IMPLICATIONS AND APPLICATIONS¶
Final Project Proposal
Last Update: Dec 7, 2021
Brainstorming Ideas¶
Initially I would jot down any ideas that popped up in my head no matter how realistic or fantastical it was. I tried to categorize them as well.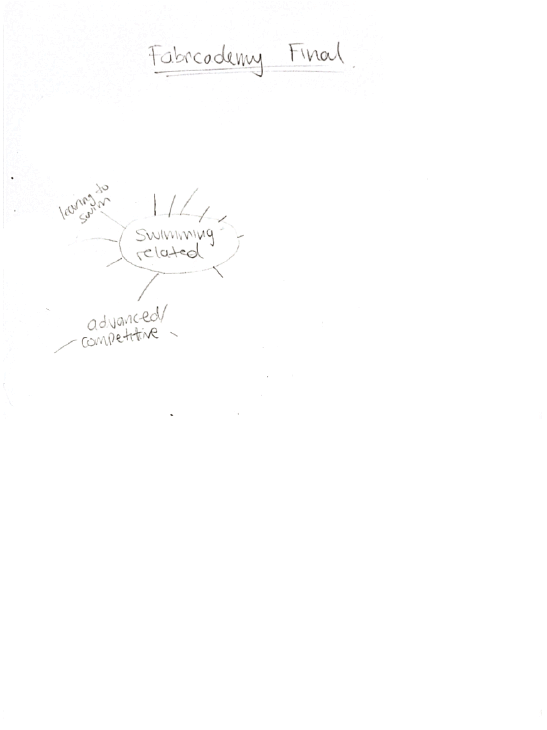 The next thing I did was create criteria for each project that would help me narrow them down (e.g. complexity, probability or likelihood of being done, approx. cost, and my own personal preference or like-ness to the project).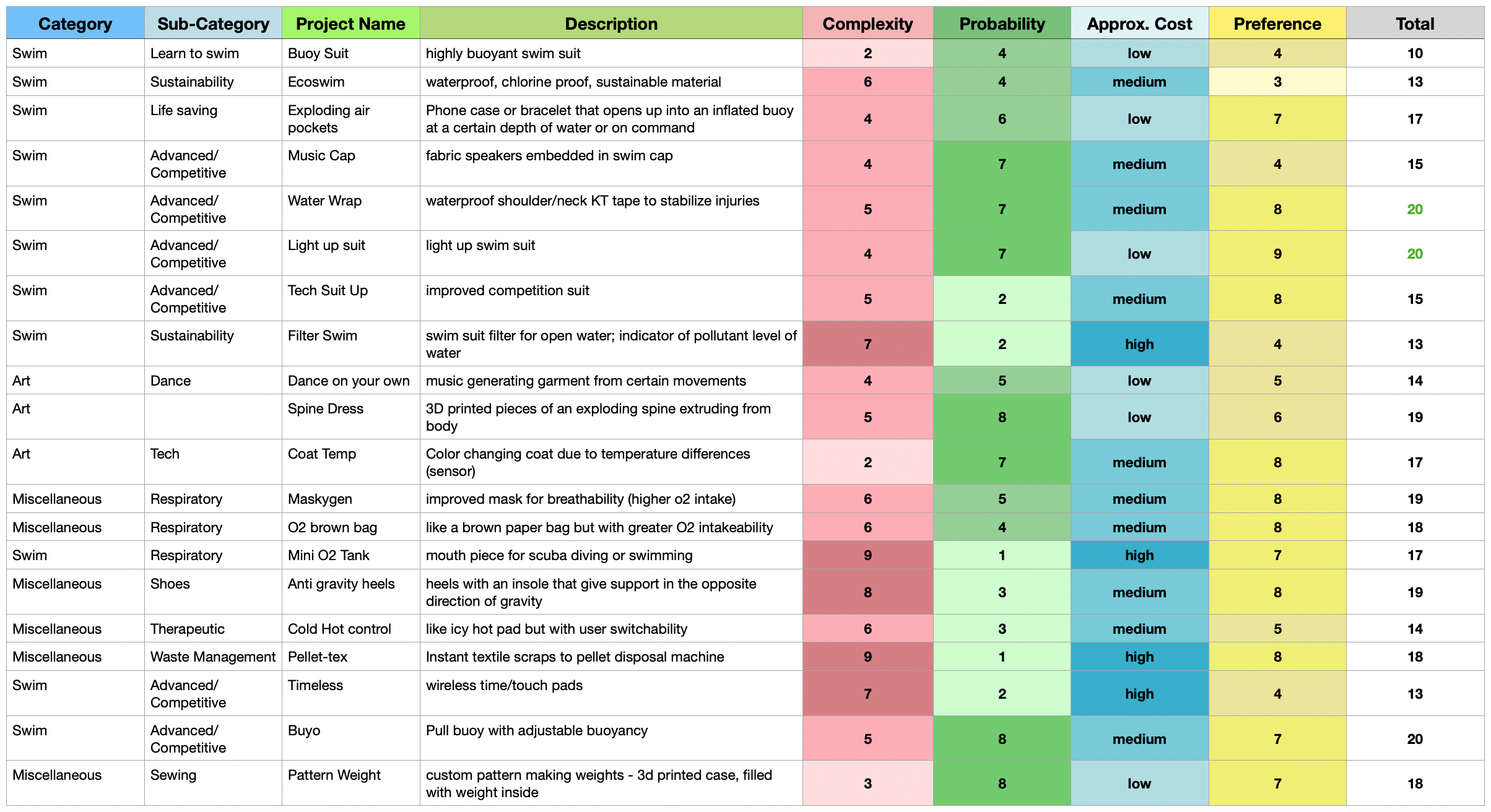 Narrowing Down the Ideas¶
Based on this criteria, I narrowed down my ideas to a light-up swim suit, therapeutic shoulder/neck wrap that is waterproof, and a pull buoy that can be adjustable in buoyancy.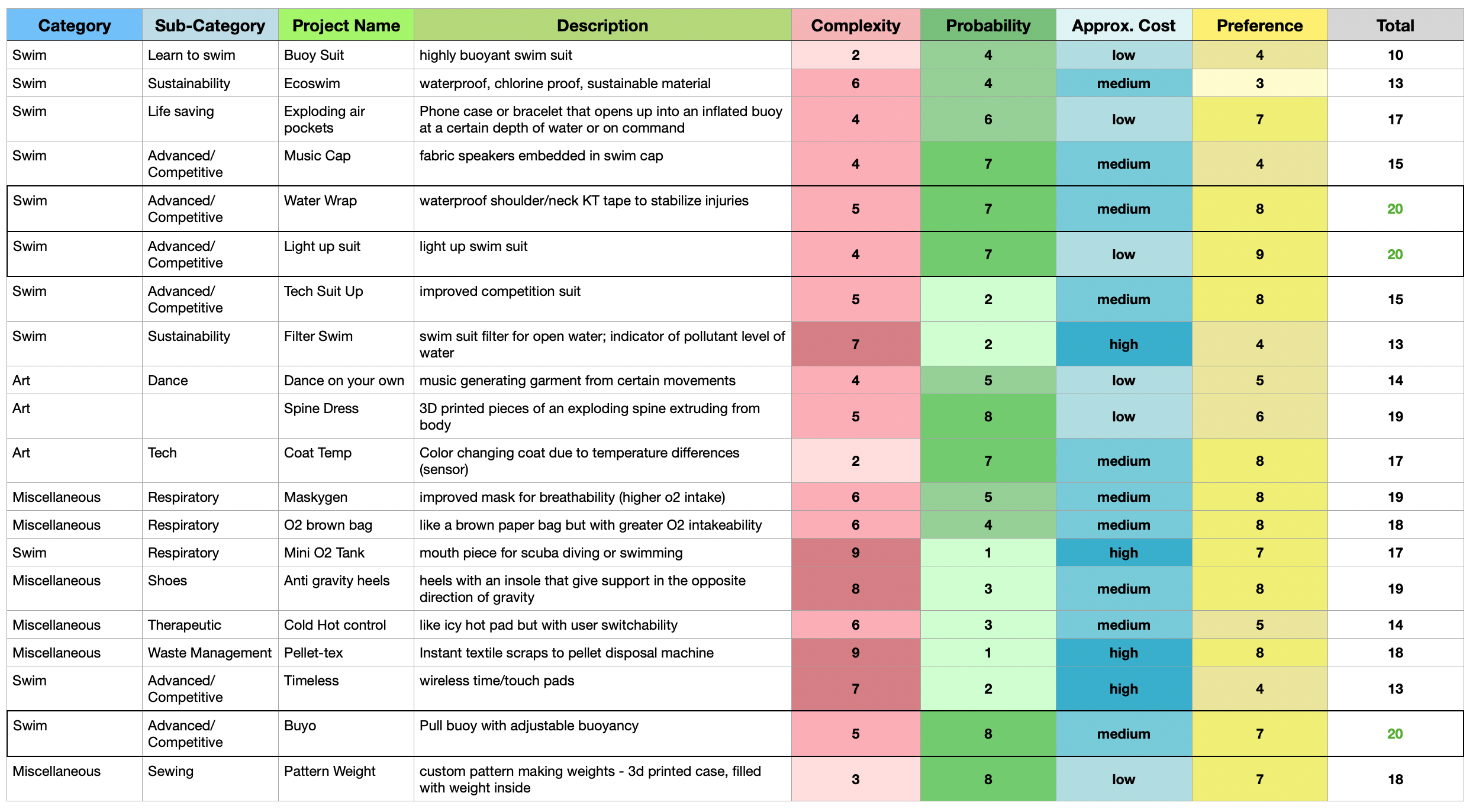 In the end I decided to go with the light up swim suit with the following moodboard: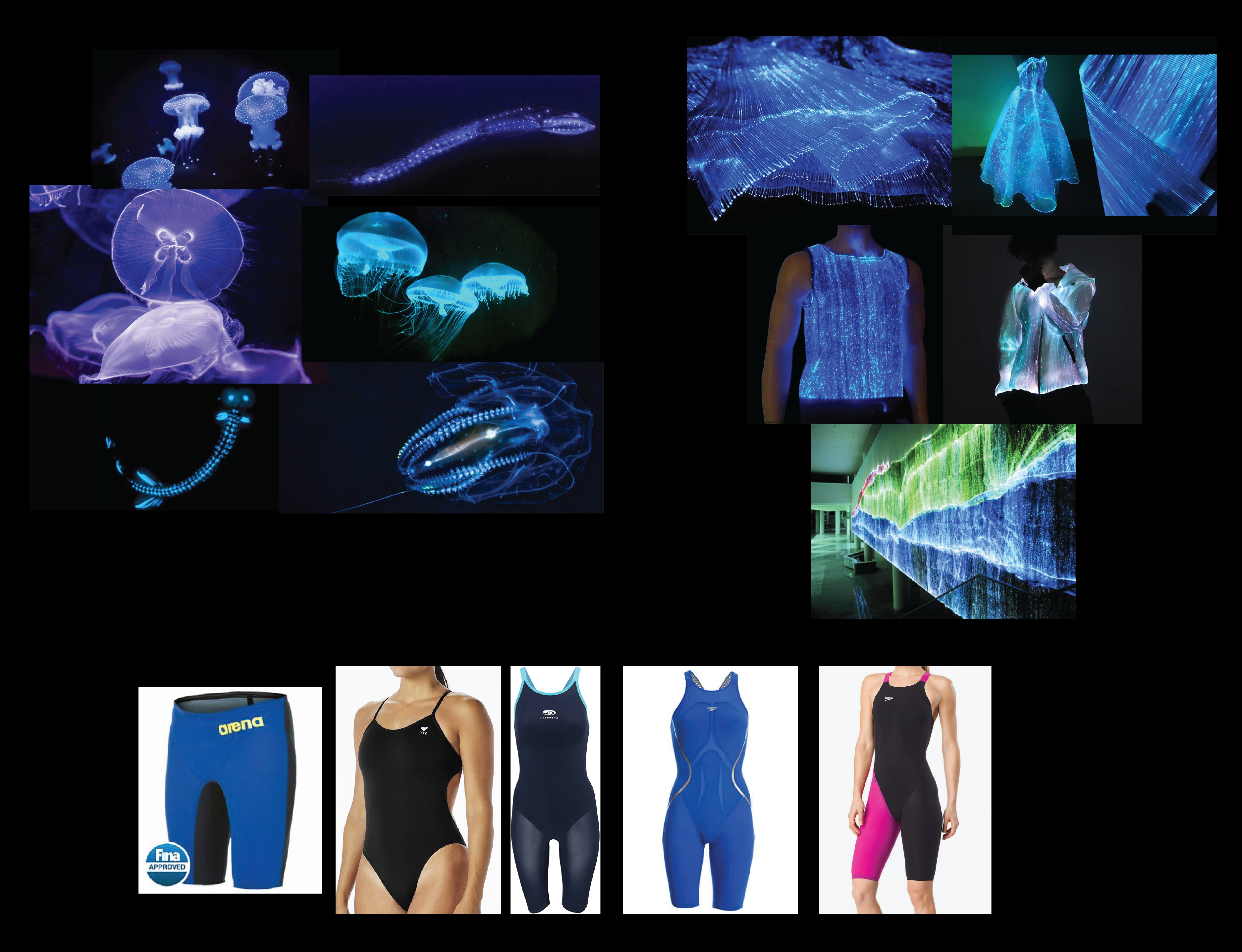 Side Note: I'm setting my back up plan to either the adjustable buoy OR a portable exploding air pocket inside a bracelet or phone case.
Product-Service System¶
The Ultra-personalized product-service system for my project is as follows:
Assignment Criteria¶
Learning outcomes
References and Concept development
Design: Understand how to develop a concept and service model
Documentation: Stakeholders analysis, Service description, Personalisation options
Final outcome: The product/service/experience is defined and ready to be presented to potential stakeholders
Originality - Aesthetics: Has the proposal been thought through and elaborated?
Student checklist
Document the concept, sketches, references also to artistic and scientific publications
Create an Ultra-personalised product service system (UPPSS) for your final project proposal
Map the potential stakeholders
Explore personalisation at all the different levels
Interview your potential users/target group about your concept, quantify results (extra credit)
Other Resources and Sources of Inspiration¶
---
Last update: 2021-12-07