Pitch and Concept¶
Last Update: Feb 23, 2022
January to March, 2022
This is the documentation page on my final project pitch and concept description.
Inspiration¶
Fabricademy Alumni¶
Past projects from Fabricademy that I have researched on include Noemie Carrier and Stephanie Zopf.
Preliminary Project Pitch¶
My final project is an LED swimsuit that can change colors by reacting to various movements for improving advanced training methods
The following was the final project pitch I gave on Week 11.
Planning and Management¶
Timeline¶
I used Numbers to manually create my own calendar and plot which dates would be key times to start various tasks.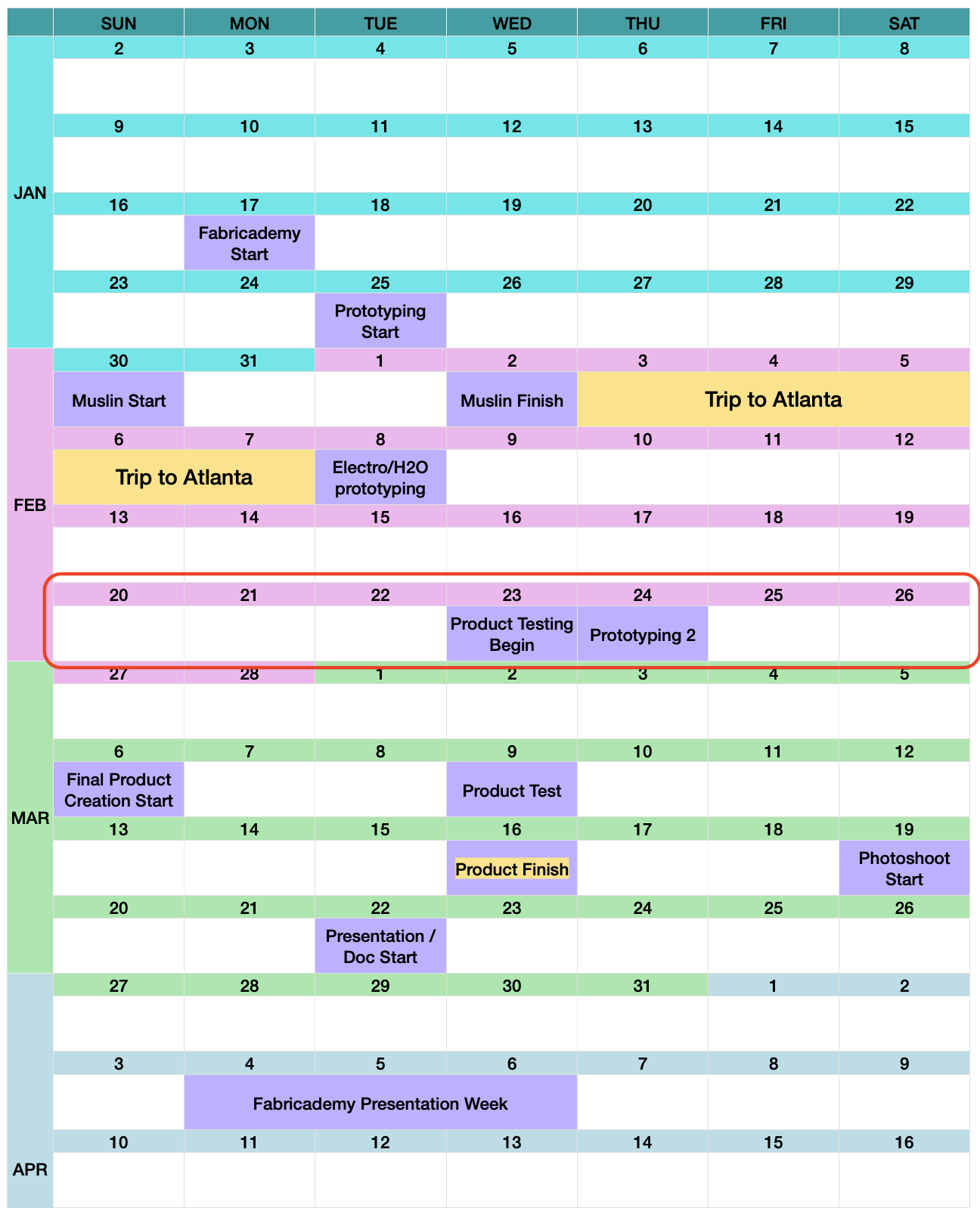 I also used ClickUp to translate this timeline into tasks, some of which were further broken down into subtasks, and then plot them into a Gantt Chart.
Throughout the weeks I'm continuing to compile my research as shown below:
Risk Factors¶
After a few conversations with various instructors - namely Nuria Robles, Oscar, and Diane Wakim - there are several areas to keep in mind most:
Swim suit design
Placing batteries and microcontroller and sealing them properly
Coding and controlling neopixels appropriately
Identifying stakeholders and storytelling - what's the purpose in the end?
Midterm Presentation¶
---
Last update: 2022-02-23