Linette Manuel
👩🏾‍🔧 Techie
🕹 Maker
🎓 Educator
My heart beats for everything that is a bit on the edge of the world of imagination. I'm excited about 3D printed fabrics, wearables, solar technologies in fashion, AI, phygital fashion and ways how to preserve our dear planet.
It was always my dream to become a Fashion designer, but I set on following a "safer" path in IT. This year I have decided to follow my child's gut instinct and fullfil my dreams. Fabric Academy feels like an amazing space not only to learn, but also understand in deep these brought fascinating topics. We will see where the journey takes me.
Feel free to brows through this webpage or check my Instagram.
Career Overview¶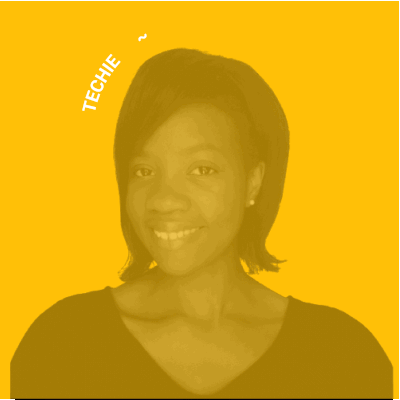 I come from a Tech background and all my jobs have actually been connected to IT. I bridge the gaps between education, new technologies and people. I have corporate work experience (f.e. IBM), but also sailed through start up enviroment (as Born Digital). One of my biggest accomplishment I am proudest of is that I have Co-Founded a Education company CODE Rebels. CODE Rebels helps to shape the mind of the youngest generation and explore the world of modern technologies.
If you'd like to have a peak at my CV, please have a look at my LinkedIn.
Showcase¶
I have decided to showcase the projects I think mostly depict my abilities and creative process. Three of them are very different.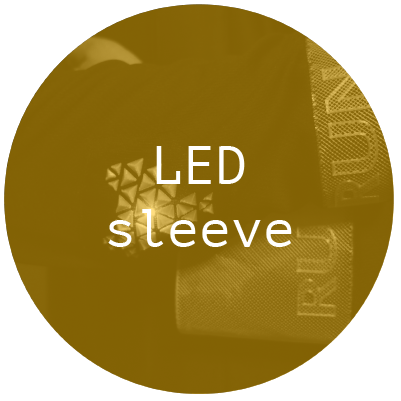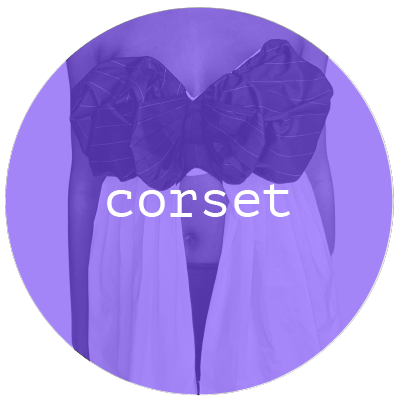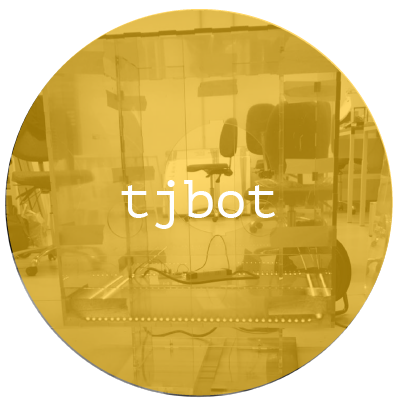 LED Sleeve¶
My personal project that I have decided to create to push my boundaries a bit further. The sleeve was a smaller version of a Smart Sport's T-shirt I had in my mind. This T-shirt uses a combination of 3D printed fabrics and wearable electronics.
I am quite a fan of cyberpunk and futuristic fashion, therefore the T-shirt was designed in the similar style.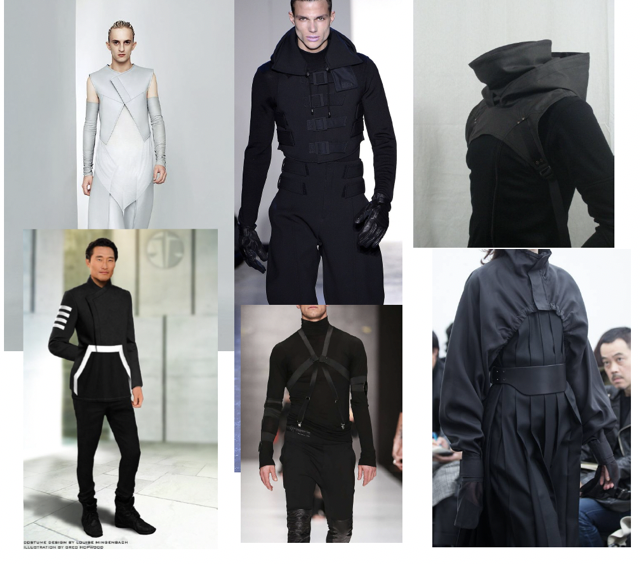 I started with a moodboard, created a drawing and proceeded with draping my T-shirt on a mannequin. Unfortunatelly, my figure was a man's figure, therefore it was not the ideal to drape on, but at the end I have managed to pull it off. I have used average Burda pattern for man's t-shirt as a base.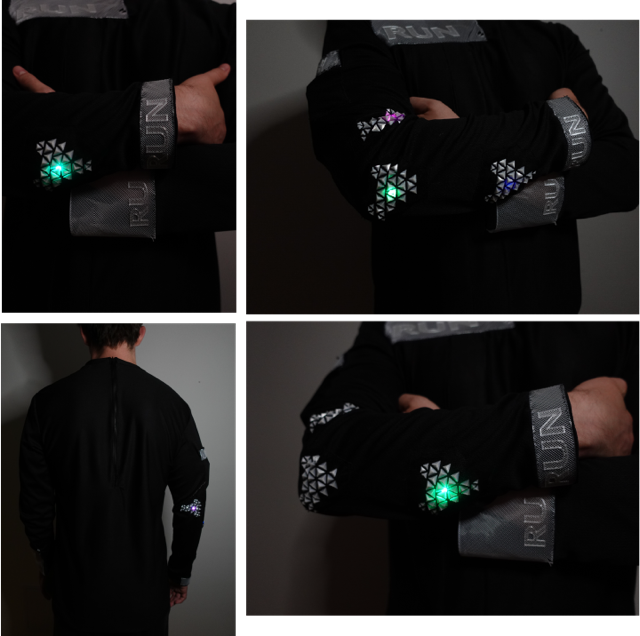 For the LED sleeve, I have combined Adafruit Flora and NeoPixels LEDs. Each of them was connected by conductive thread. To fortify the nodes, I have added a bit of Bare Coductive Electric Paint. The whole sleeve is power by 4 NiCob Batteries hidden in the pocket of the sleeve.
Have a look at the result.
Burlesque Corset¶
My final project at Fashion Design Course, that I have taken at Institute of Fashion Design at Prague. We were given a general topic: Black & White. Our goal was to creat a original piece of Courset, using draping technique. I have given myself a challange to combine the two opposing powers of subtlety and audacity. The first think that came into my mind was French Burlesque, harmonics but also air and butterflies. I created this piece to capture both.
I started with a moodboard and a sketch design.
Draping the courset and sewing it together is what followed. This video shows a bit of my draping process.
And this is the result of the actual corset.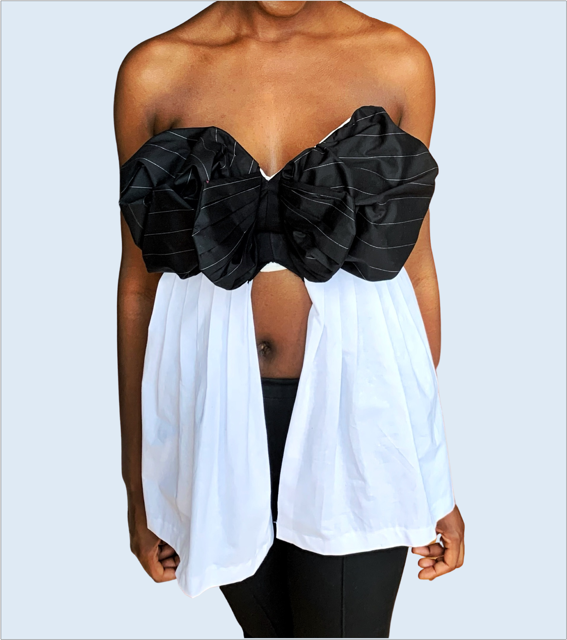 ---
Last update: 2022-09-27