A R T R A B A | BARBARA RAKOVSKA¶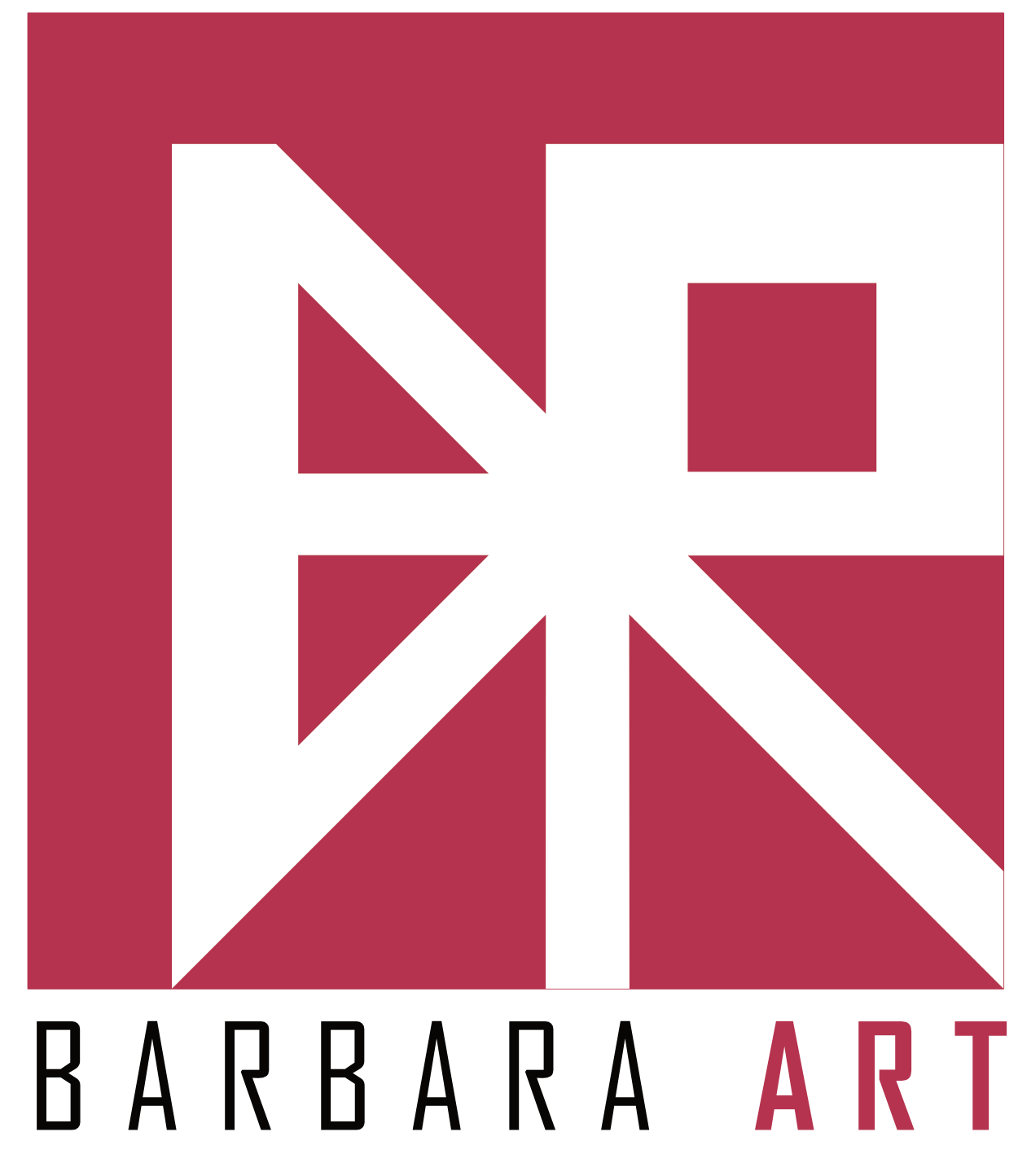 ♡ Nice to meet you! Thank you for visiting my Fabricademy website. I hope you will get a lot of inspiration.
ABOUT ME¶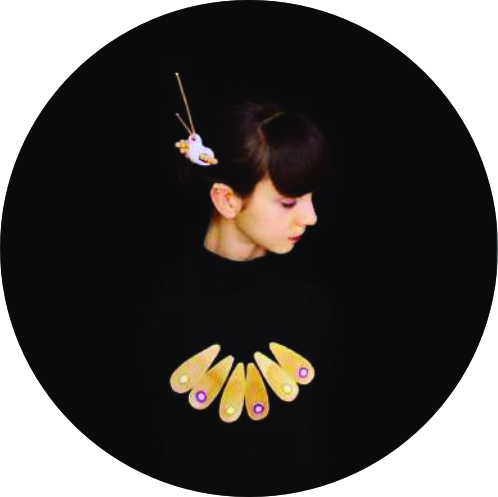 My name is Barbara Rakovská. I finished my master's degree in design at The Faculty of Architecture at Czech Technical University in Prague this year 2023. I am taking away a lot of inspiration and knowledge from a wide range of technical subjects and I use it in my freelance work. I am particularly influenced by mathematics, descriptive geometry, and physics. Knowledge of mathematics and physics allows me to work in 3D programs at a higher level.
As a designer, I am interested in biomaterials and environmentally friendly products. During my studies, I focused on eco-design, design help and health, especially design that interacts with the human body.
I'm a free art enthusiast who tries to combine art and experiments with functional objects. New materials are a fundamental theme for me. I am interested in an overlap of design into fashion, objects in relation to the body, and jewellery. I believe we can build a sustainable future by designing sustainable products using biomaking. I would like to show that a sustainable future is possible.
Visit my social sites to see my other works... INSTAGRAM, FACEBOOK
MY BACKGROUND¶
2018 – 2023 Master's degree in design at The Faculty of Architecture at Czech Technical University in Prague
During my studies I learned the basics of ergonomics, anatomy and I tried working with various materials and techniques.
MATERIAL KNOWLEDGE: I work with a variety of materials: ceramic clay, modelling porcelain, silver clay, polymer clay, paper, felting, textiles. I have the basics of mould making and casting, vacuum forming techniques, I am familiar with artistic and technical enamel.
I attended a workshop of glass blowing into wooden moulds and manual grinding of the glass in the glassworks in Světlá nad Sázavou.
I am proficient in 3D printing technology, I worked with classical but also flexible and recycled filaments.
I am currently researching biomaterials focusing on self-growing materials especially mycelium.
SOFTWARE SKILLS: Rhinoceros 3D, Grasshopper 3D, Adobe Photoshop, Adobe Ilustator, Adobe InDesign, Affinity designer/publisher/photo, Zbrush, Meshlab 3D scanning and Post-processing of Scanned 3D Data
PRACTICE: Design of a charging station for electric cars, workshop in the glassworks in Světlá nad Sázavou

PREVIOUS WORK¶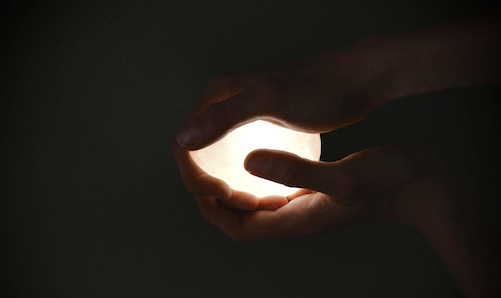 For my bachelor's thesis I made a concept of the non-verbal haptic communicator for long distance relationship. I focused on intimate communication and haptics. I had opportunity to learn basics of programming of Arduino I also tested different types of vibration signal transmission like piezoelectric generators and sensors of body temperature and pulse. That is also reason why I am curious about your programme in which you intersect digital fabrication, textiles and biology. I am interested in wearables, electronic in textiles especially e-textiles that provide soft sensors and actuators.

My aim is to provide couples with other means of communication, not only phone calls, video calls and text messages. I focused on intimate communication and haptics. The main principle of communication are haptic messages (touch gesture - colour, light, vibration). It focuses on sharing EMOTIONS and SIMPLE INFORMATION using COLOR, HAPTIC RESPONSE, and SIMPLE GESTURES.
Where is the balance between our natural environment and technology? Can sustainability and growth be mutually compatible?
I was given the opportunity to work with mycelium-based materials. Mycelium is the underground main body of Fungi and makes up the root system of the flowering bodies that we see and recognize as mushrooms. An integral part of mycelium-based composites are the substrates. A substrate is defined as "a substance or surface that an organism grows and lives on and is supported by". The mycelium acts as a binding agent as it penetrates and feeds on the substrate, bonding the material as it feasts on its nutrients. Mycelium composites are materials with good thermal insulation, acoustic absorption and fire-resistant properties. The crucial advantage of mycocomposites is the ability to upcycle waste material from a local source.
I had an opportunity to collaborate with the construction and development company SKANSKA. Skanska's ambitious goal is to construct the new Mercury building in Holešovice (Prague) by reusing suitable materials from the current building, including up to 300 tons of gypsum. For my diploma project at CTU in Prague I was working on drywall mycocomposite material research with Reishi (Ganoderma lucidum) type of fungus. The crucial advantage of mycocomposites is the ability to upcycle waste material from a local source. The aim is to train Ganoderma to eat the construction waste and turn drywall debris into a fully circular material that reduces waste and returns drywall as newly manufactured material for interior products. I combined the gypsum collected by Skanska with a suitable substrate to create designer acoustic panels and acoustic paintings for office Mercury office spaces.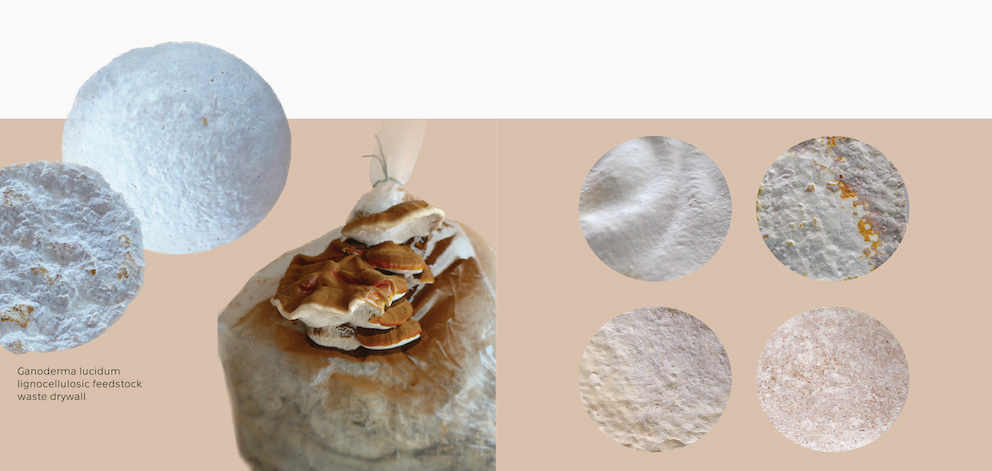 ༄ WAVY The acoustic paintings consist of three organically shaped panels with natural surface admitting a mycelium in the form of a velvety mushroom skin. Thanks to the absorption properties of the combination of mycelium and gypsum, coupled with the unique design, these panels will limit noise and echoes, improving speech intelligibility and the overall acoustic environment in offices and other spaces. This project was created in cooperation with the Mymo Association, which is experimenting with the use of mycelium in architectural interior design.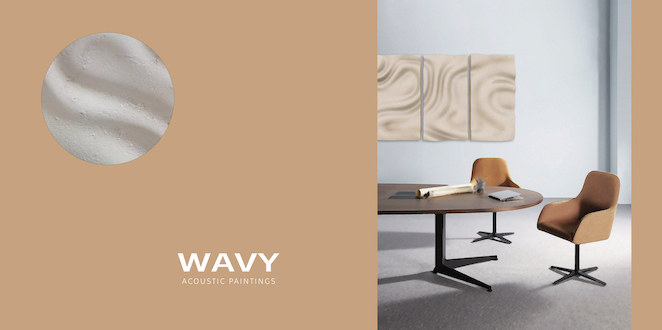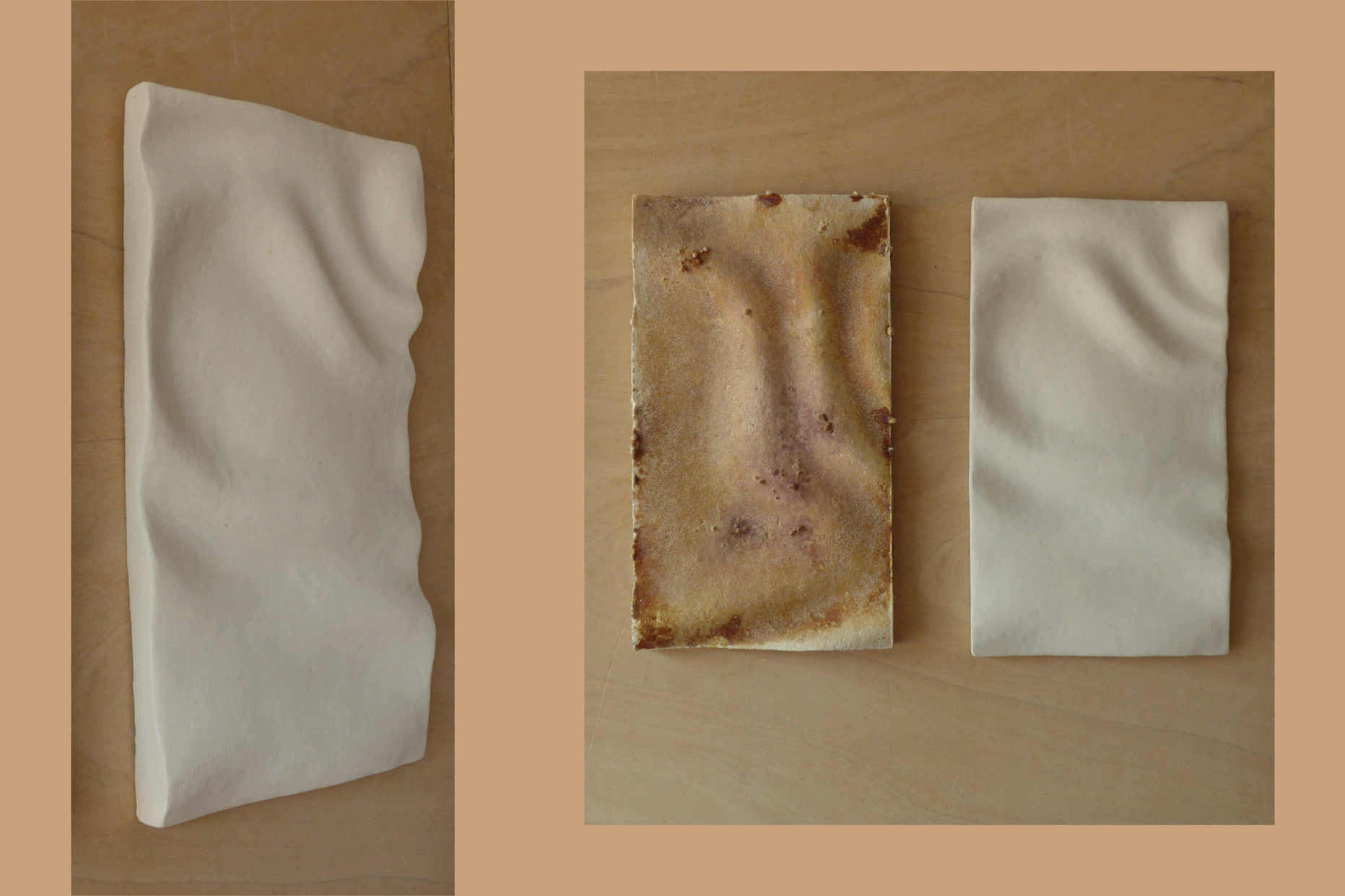 I also focused on colouring the drywall mycocomposite using natural pigments. Based on research and testing, I chose eco-friendly paints based on milk casein. These are handmade paints from the Czech Republic by Mlékovky. The milk paints are made from purely natural ingredients without the use of chemicals. They consist of milk casein protein, lime, clay, chalk and natural pigments. They therefore fulfil the essence of a biodegradable product.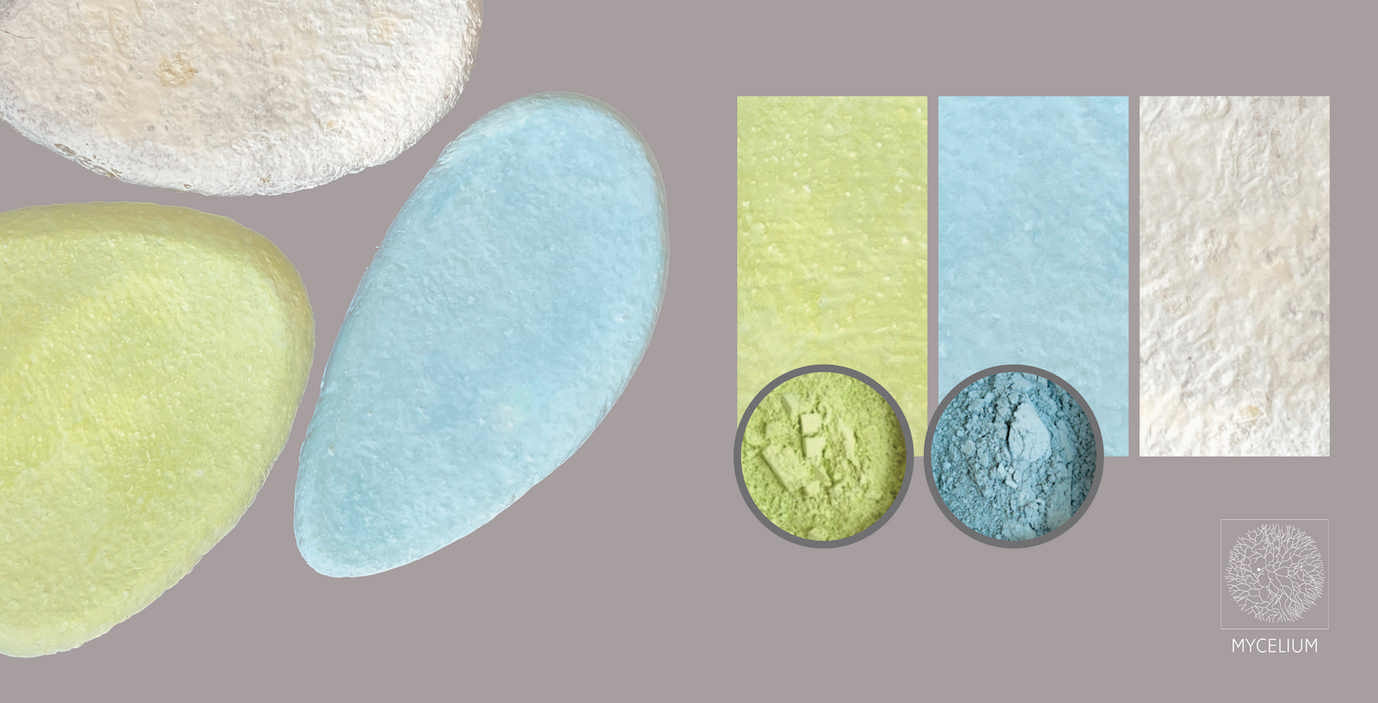 ☆ With the project I won the eco-design competition (Reborn Design) that challenges students to come up with sustainable design solutions. If you want to explore more about the project visit the WEBSITE.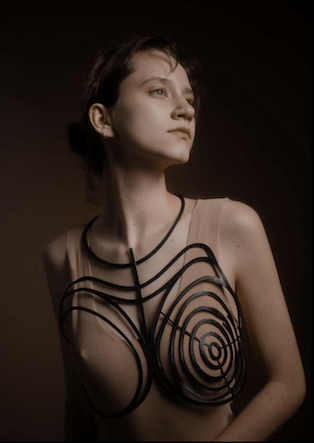 Design of the 3D pattern on a black overall is inspired by the Greek myth of Apollo and Daphne. The project includes two corsets that can be worn as jewelry. The myth of Apollo and Daphne is a tragic love story of unrequited love and loss. Its many themes and symbolism make it a relevant story even today. Photographer - Petr Vaněk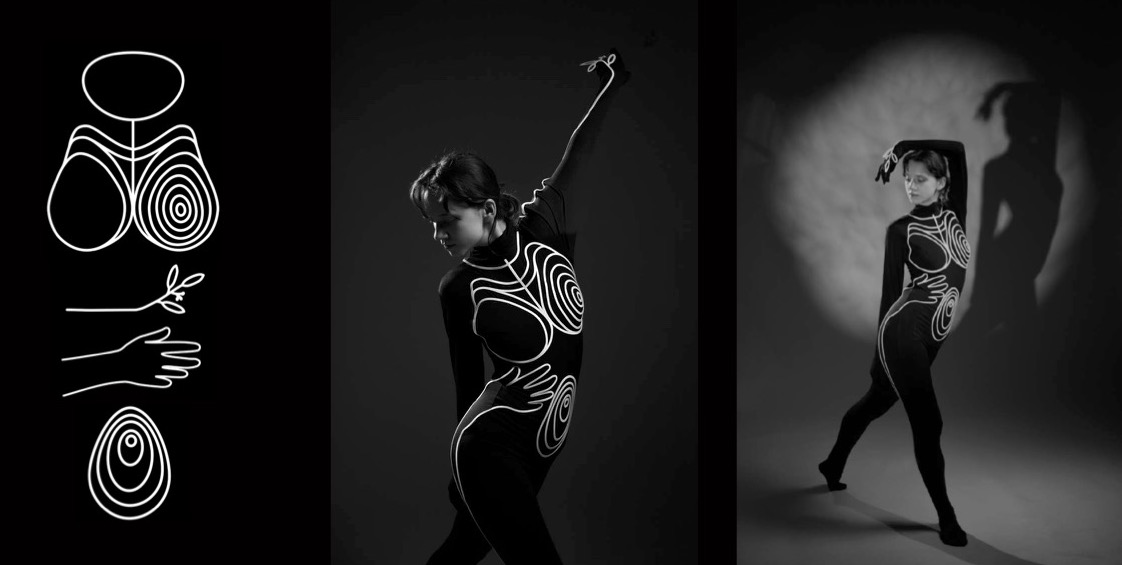 WHY FABRICADEMY?¶
I've always enjoyed design in the context of the human body and movement so I would like to explore this area in more detail.
The opportunity for interdisciplinary collaboration and my current project also led me to study at Fabricademy. I am convinced that the Postgraduate Diploma in Fabricademy will broaden and deepen the knowledge and skills that I have acquired during my master's degree. It will prepare me to realize independent projects in the industrial sphere or studio production. At the same time, I will be able to work on the development of new sustainable biomaterials and technological procedures.

ASSIGNMENTS¶
Here you can see the progress of my assignments…
And in week 11 I proposed my final project.
---
Last update: 2023-11-25