Home¶
MY BACKGROUND¶
I'm a fashion designer for 25 years. I am based in LYON (FRANCE). From the beginning, my career was basically divided into 3 parts
FIRST STEPS IN SOLO¶
As soon as I got out of school, I jumped into the profession by creating my first clothes. Instinctively, I started by developing a personal universe with a rather colorful and playful spirit, loaded with symbols telling personal stories transmitted by embroidered patches.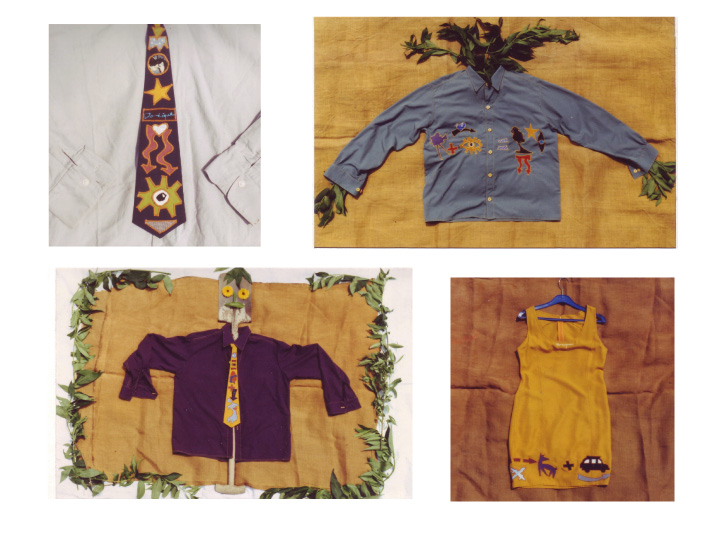 Then in 1995, I launched my first brand LECRIDU TETARD with a lot of enthusiasm and passion in connection with my friendly environment of this time, very steeped in techno music, always so colorful !!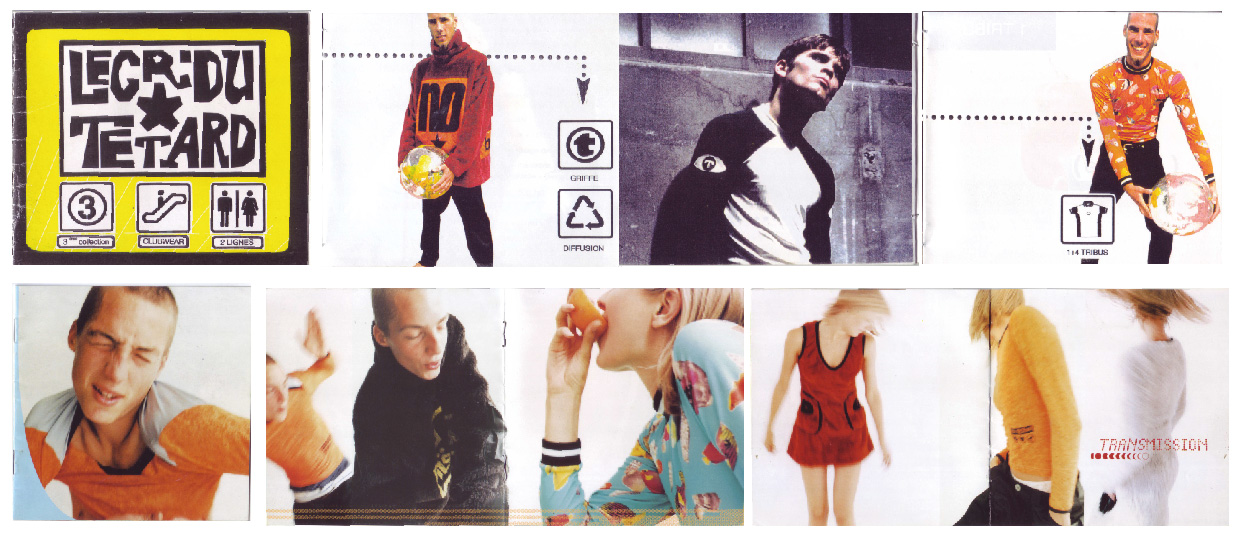 The style has emerged with an affinity for two types of very different materials: fake fur found in a manufacturer for teddy bear and material coated with PVC found in a manufacturer supplying the automotive industry.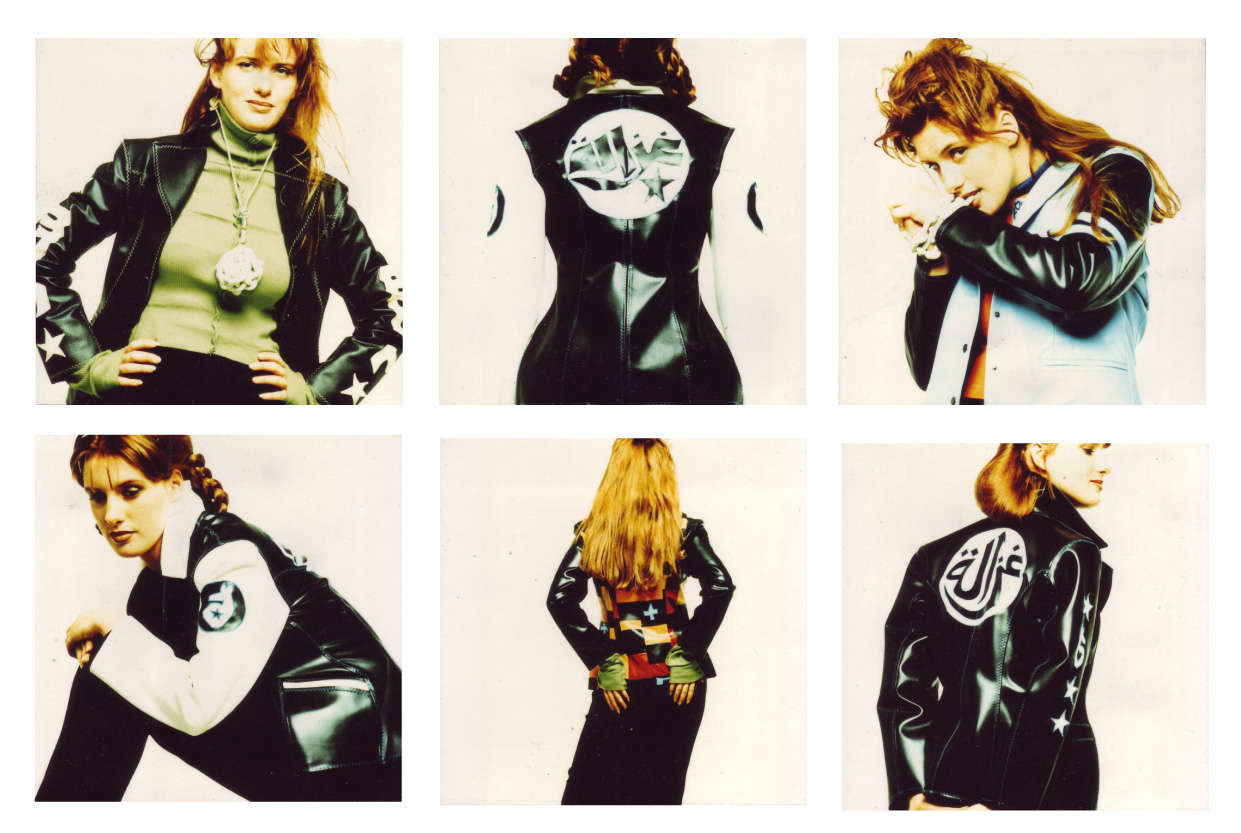 After a few years in 1998, convinced that I understood the business, I launched a second MU-E brand, more commercial, in a more urban spirit, with more sober colors and more technical materials.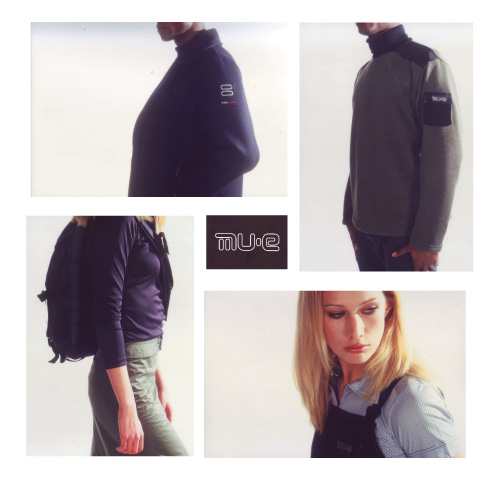 In conclusion, this period was as a long practical internship during which I learned a lot especially by myself and spending a lot of time on my sewing machines, tresting new patterns,or workmanships...
I started with all the difficulties, having no know-how and experience, no professional relations and then last but not least especially no money...But I lived it with a certain candor and all not being afraid to experiment !!
INTERNAL MISSION¶
Then in 2001, I really started my professional learning by working as an integrated stylist for different brands,

where I learned a lot about developing elaborate creative concepts.
I expanded my technical knowledge of materials or different technical textile processes.
I participated in the monitoring of productions, by traveling to the Magrheb or in Asia.
I immersed myself in different universes and types of products gradually specializing in active and sportfashion segments.
IN FREE-LANCE¶
Then in 2009, I had the opportunity to become independent, by creating my agency 2xWINagency with the desire to be more pro-active, and to help strengthen brands with their dna and concepts stylish direction. My poly-expertise on different product categories, allows me to adapt to very different demands.
For few years, I'm working rather in active sport segments linked to moutain practices and I design clothes as well as accessories like gloves, socks or backpacks, and sometimes also some packaging.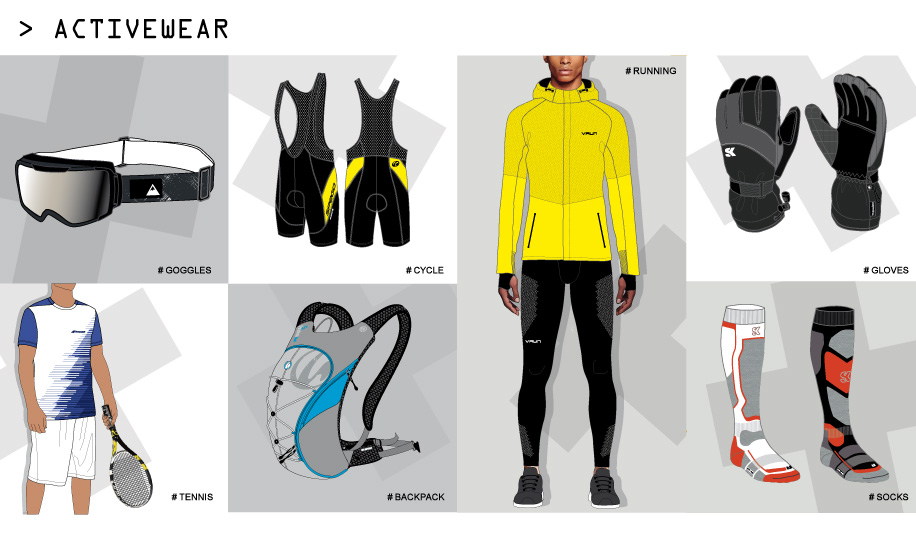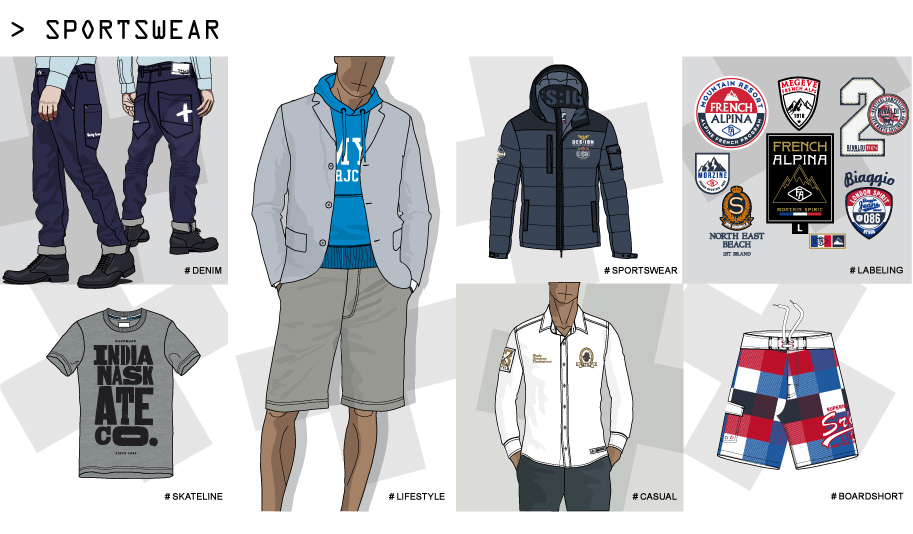 Besides, I am also a teacher in a fashion school ESMOD where I give fashion culture lessons to students: my goal is to help them understand how the textile world is working and especially the two major waves of DIGITAL and SUSTAINABLE DEVELOPMENT.
In parallel with the FABRICADEMY, I am training myself in a new software CLO3D that allows to work directly in 3D by dressing an avatar: this completely revolutionizes the way to work of a fashion designer !!
MY FABRICA¶
My interest in this training cycle is multiple:
GIVEN THE CIRCUMSTANCES¶
The health crisis caused the cancellation of a big part of my current contracts. But it is surely an evil for a good because it gives me the opportunity to:
take a step back from my current activity
have time to regenerate my power of creation,
to develop my ability to rebound and open up my creative chakras…
BY STYLISTIC AFFINITY¶
I have always been captivated by clothes made with innovative materials (particularly), technical shapes or smart details. I am sensitive to "hybrid" product, in a spirit of "crossing over", when technicality, design and elegance merge between them.
For example, here 2 brands that particularly inspire me:
The Line ALL TERRAIN of DESCENTE
The BYBORRE project
BY CONVICTION¶
For me, the creative process in textiles is synonymous with technical innovations but must also be in line with human and ecological values.
My desire is also to update myself and to be in step with the arrival of all these new technologies in the textile field, while integrating these biases of sustainable and circular development.
It is also with the desire to rediscover the pleasure of experimentation, research and concept as part of a personal project ... in complete freedom !!
---
Last update:
April 29, 2021