9. Textile as scaffold¶
THE OBJECTIVE OF THE WEEK¶
This week, the goal was to explored how use textiles to developp composites, polymerisation, solidification, fabric formwork, crystallization, composites and biocomposites, agglomerates....etc
MY PRODUCTION¶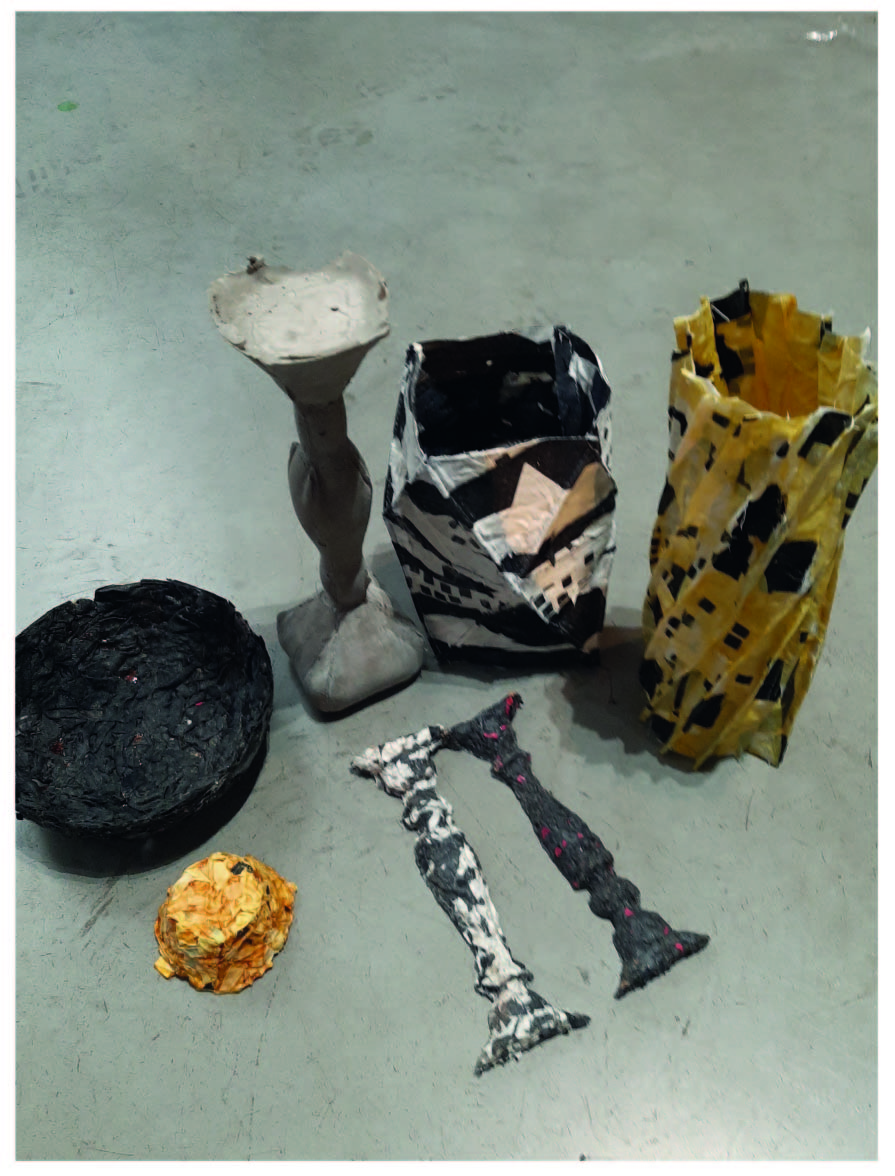 INSPIRATION¶
FAB-BRICK¶
While she was a student in architecture, Clarisse Merlet, founder of FAB-BRICK, notices how much construction is a polluting and energy-intensive industry, so she decides to find a way to built differently, especially with the use of raw material wastes such as plastic bottles, cardboard or plastic cups. Then, Clarisse figured out that textile industry was poorly considered regarding recycling this material which has relevant properties in the area of construction knowing that cotton is considered as a powerful thermal and acoustic insulator. Then she had the idea of re-using discarded clothes by making it an innovative raw material. Based on the characteristics of the recovered textiles, she designs an ecological building material both thermal and acoustic insulator.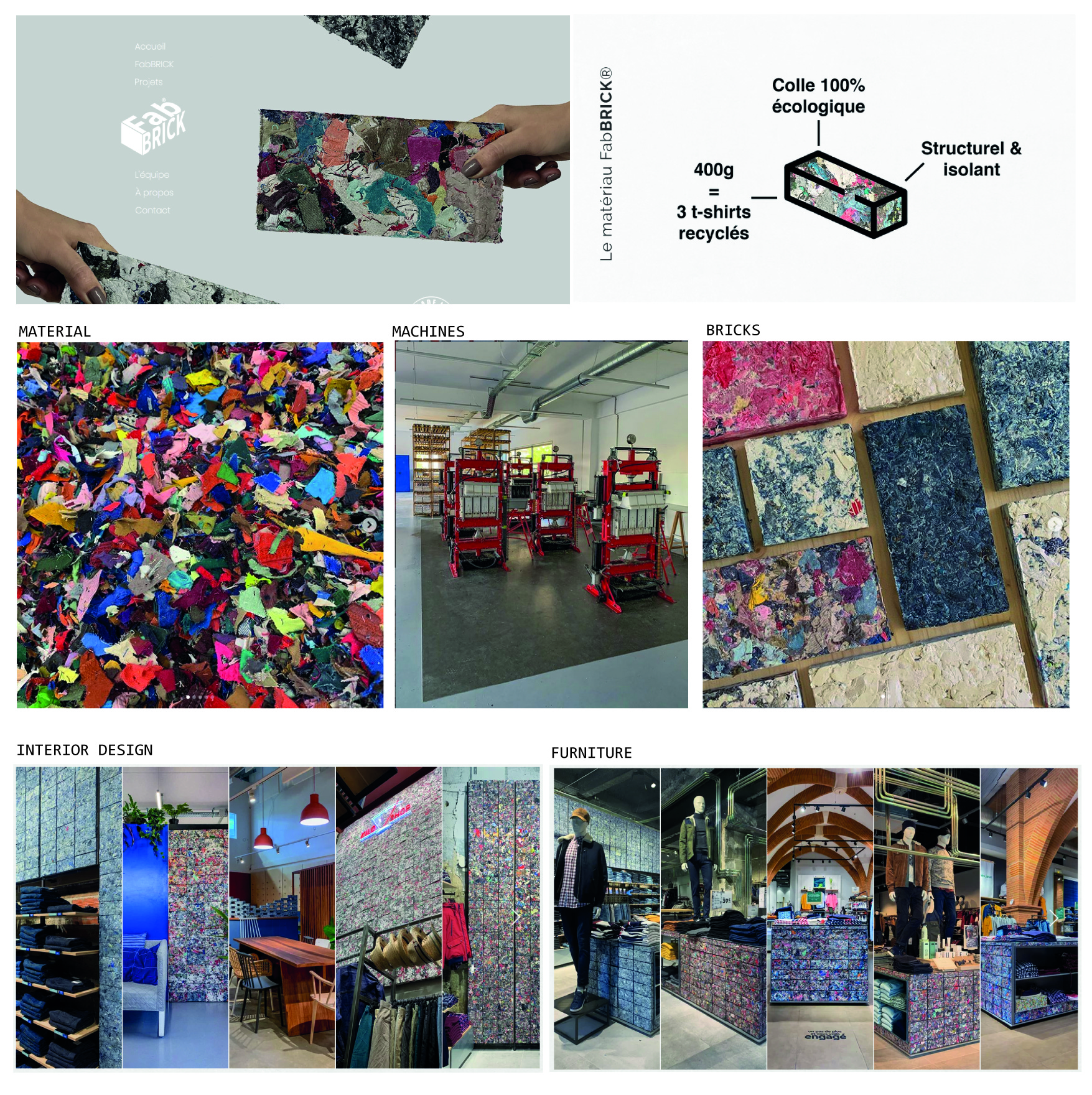 Studio KRUPKA-STIEGHAN¶
With the Studio KRUPKA-STIEGHAN, cotton yarn remnants from industrial terry cloth production in combination with a bioplastic were used in a handlaminating process to make the cotton bowls. This way three-dimensional objects are created which not only reuse and upcycle waste materials, but also inspire by their material aesthetics, moving between textile, paper and wood. The elegantly shaped objects are extremely lightweight and very stable, due to the crossed layers of cotton yarn.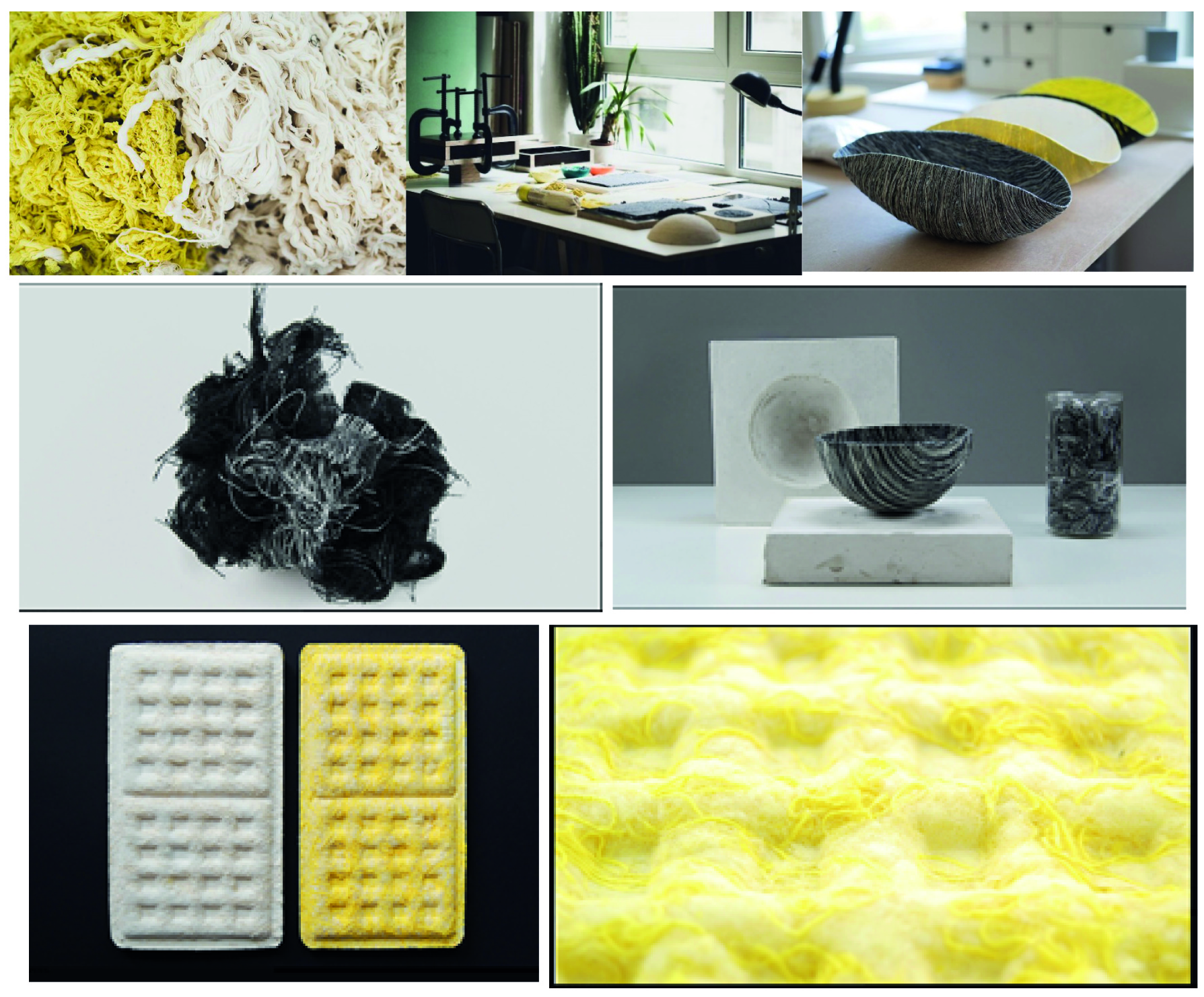 Concrete FORM[ING]WORK¶
Designing and Simulating Parametrically-Patterned Fabric Formwork for Cast Concrete / Annie Locke Scherer /2019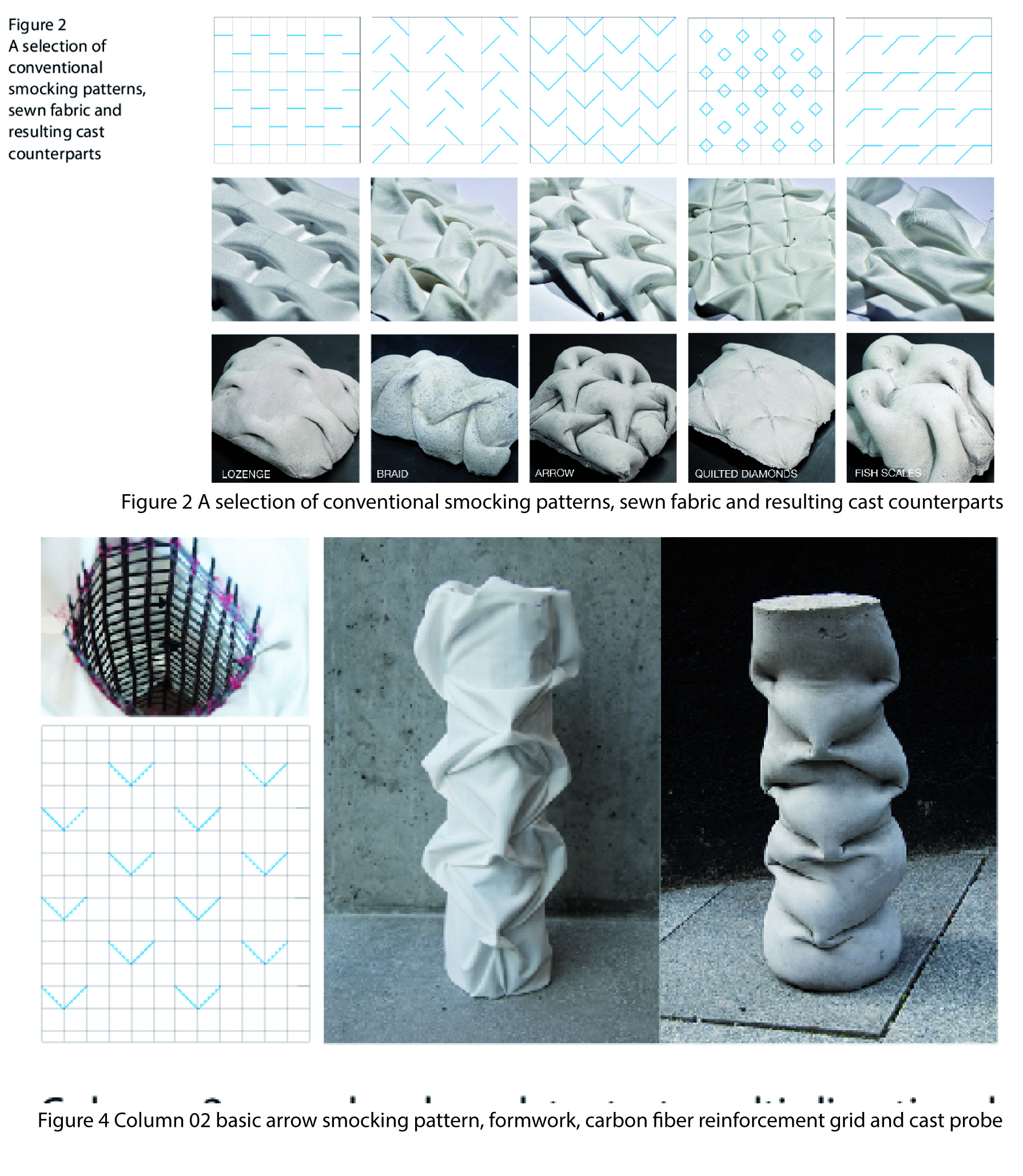 WANDERLUST WORKSHOP¶
Wanderlust Workshop: Locus Viscus is an advanced architectural design studio offered at the University of Wisconsin-Milwaukee School of Architecture and Urban Planning. The project presents a technique using flexible fabrics instead of conventional rigid molds for the production of concrete elements, offering significant reductions in material use and dead weight.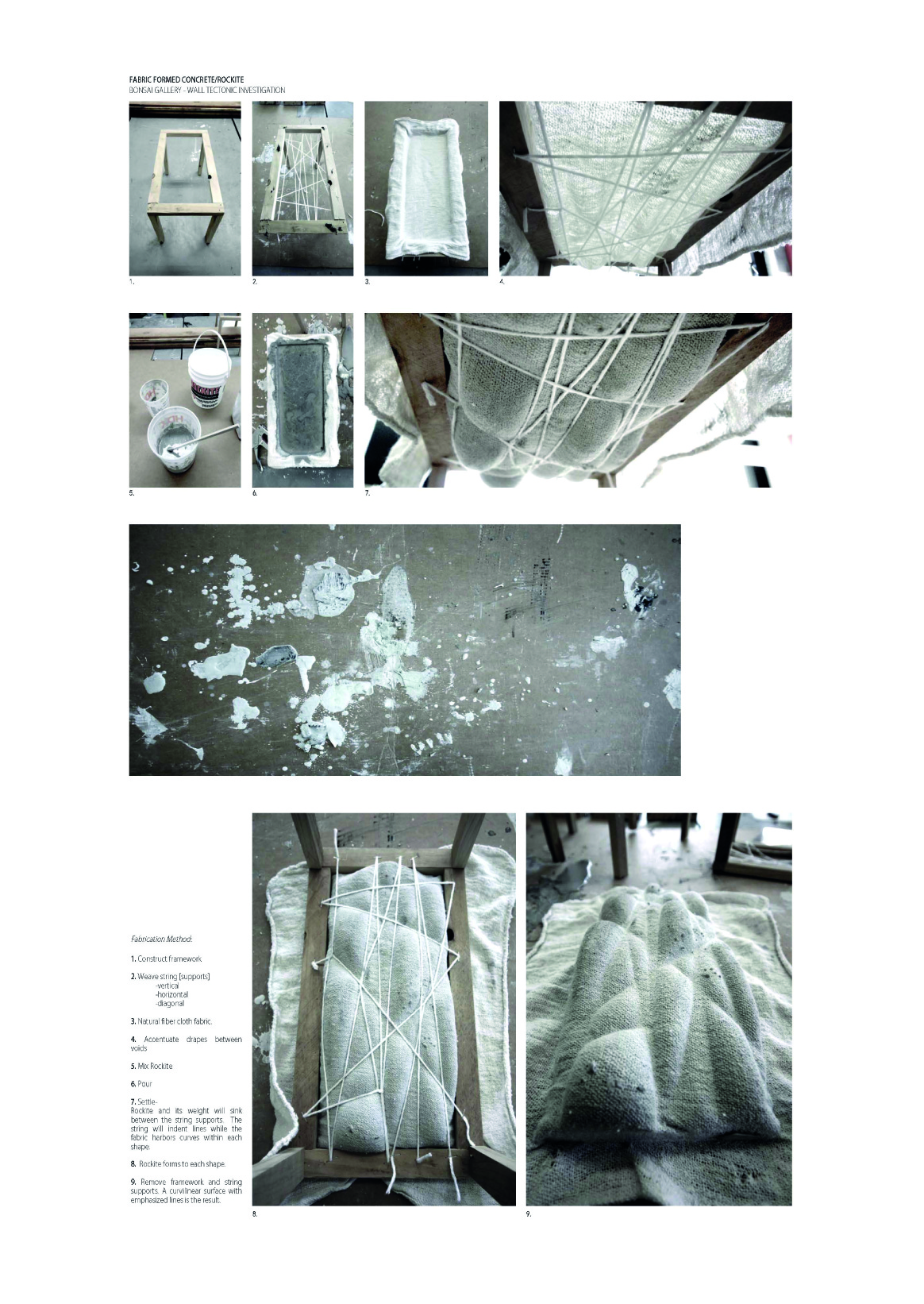 ZURITA RESIDENCE / Miguel Fisac¶
One of the first architects to use a flexible formwork in an architectural application was the late Spanish architect Miguel Fisac with his 1970's design of the Juan Zurita residence in Madrid, Spain.His use of rope and plastic sheeting to create these precast panels imparts a sense of "warmth and softness" to an otherwise cold and hard substance.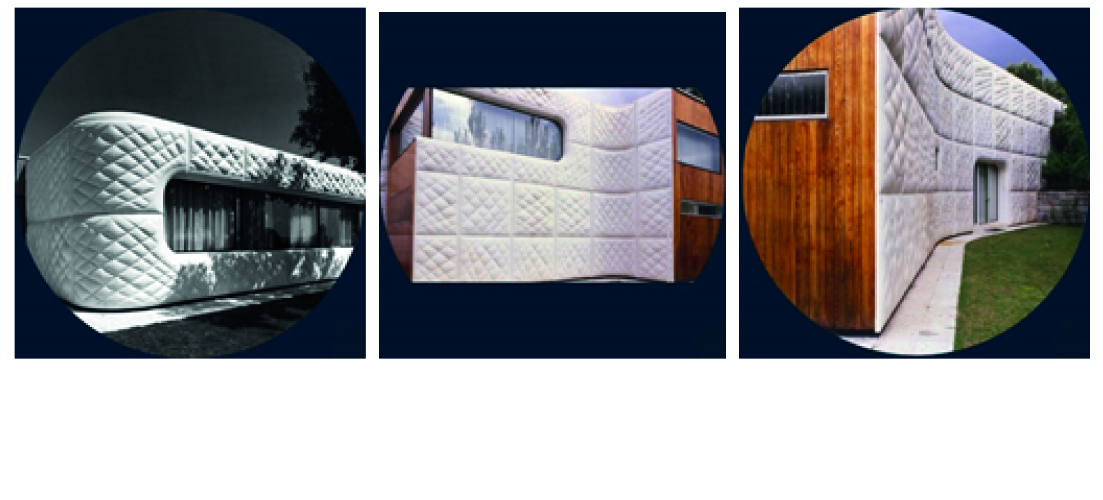 HUSHINO RESIDENCE/KENZO UNNO¶
Kenzo UNNO, a Japanese architect in Tokyo, devised methods to cast beautifully shaped walls with thin, flexible textile sheets. These methods are collectively called "Unno Reinforced Concrete."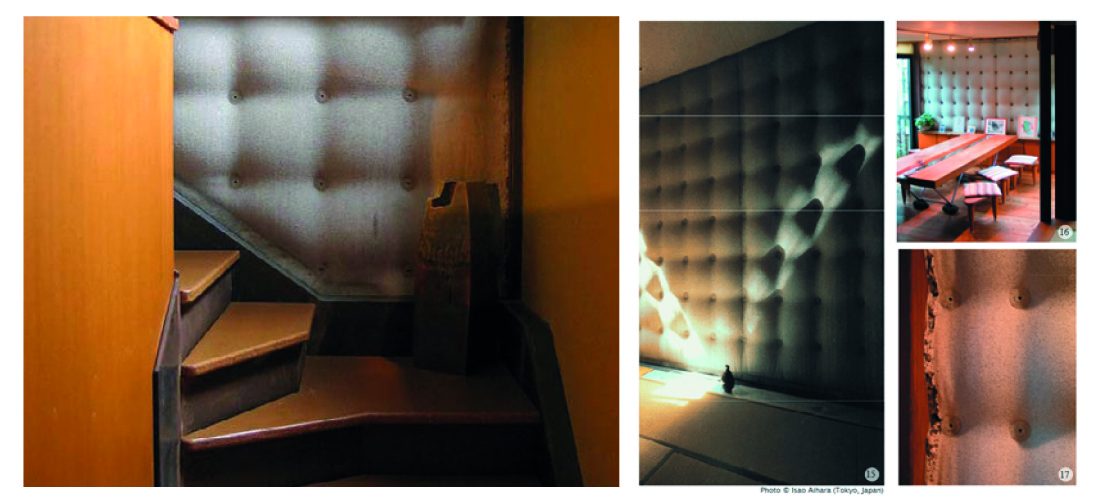 MY RESEARCH¶
Following the course, I quite quickly decided to explore 2 ways using textile material:
as a raw material: Explore the use of a composite made from pieces of fabric conglomerated with a bio resin to achieve various objects.
as formwork: Extend the formwork technique but using a fabric that induces shapes and made textile with cement.
And in order to structure my approach, I decided to build up a candlestick in the two paths.
FABRICS AS RAW MATERIAL¶
THE CANDLESTICK¶
STEP-1: THE MOLD
The first step was to prepare a block of wood, respecting the maximum dimensions 20x20x6 cm. Considering my project, I opted for a hollow mold.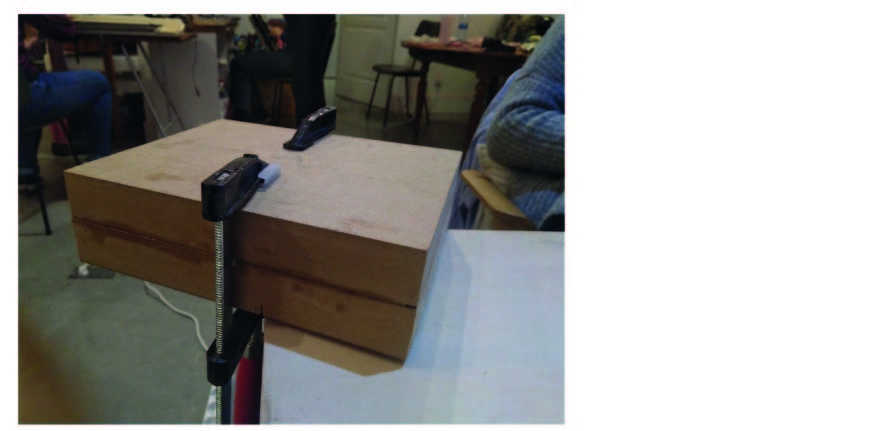 STEP-2: 3D FILE
I started off by generating a half outline of a candlestick silhouette.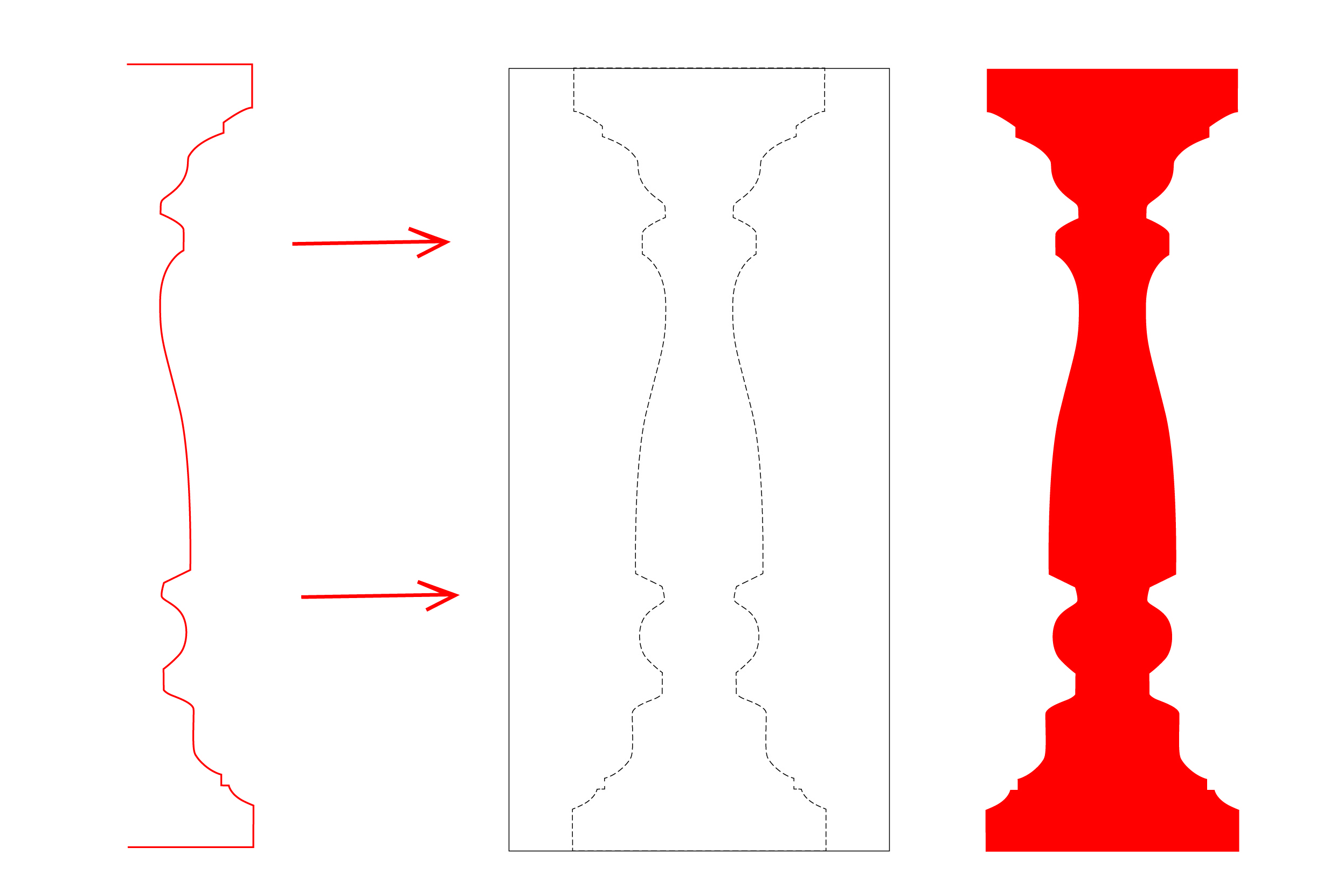 Then, the 2nd step was to design the candlestick in 3D using the RHINO software. With the "REVOLVE" command, I performed a 360 ° rotation.
Using "BOOLEAN DIFFERENCE", on the candlestick and a block, I got a hollow block of a half candlestick.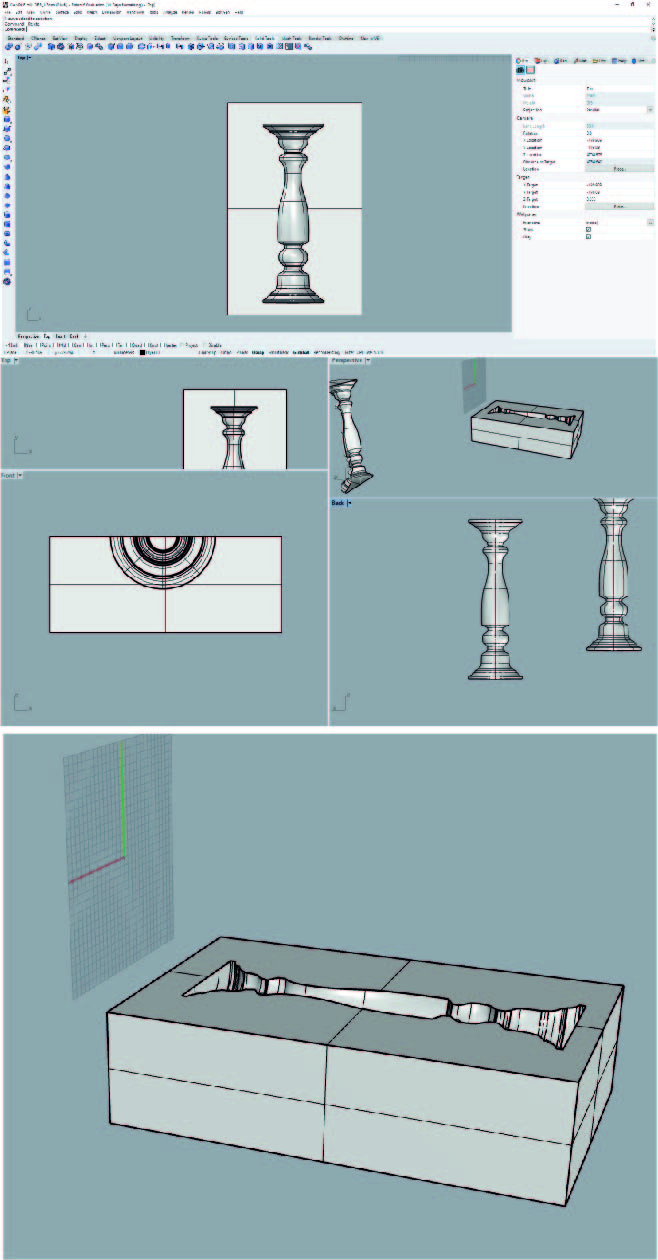 STEP-3: THE ENGRAVING
I went the VOXALIZER interface to get a .g code file.
Then I used the ZMORPH 3D PRINTER in laser cutting mode.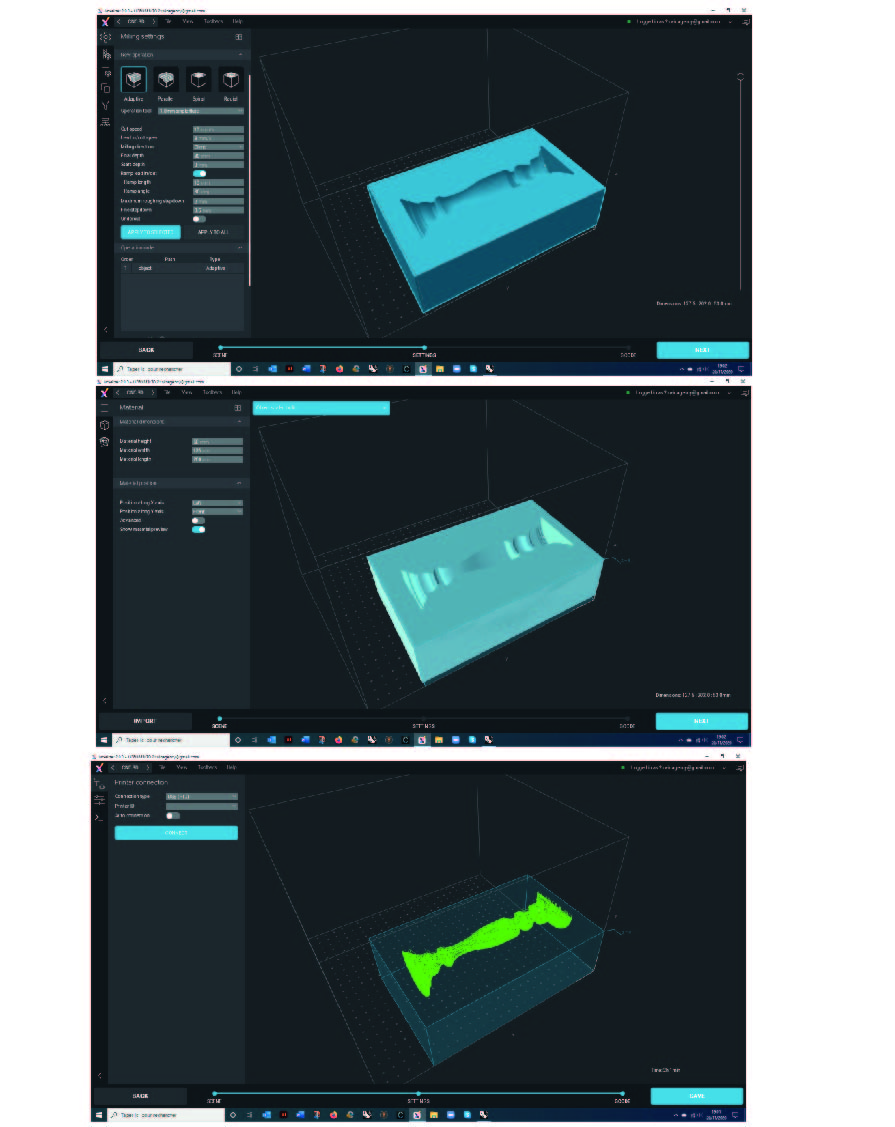 The engraving process went smoothly …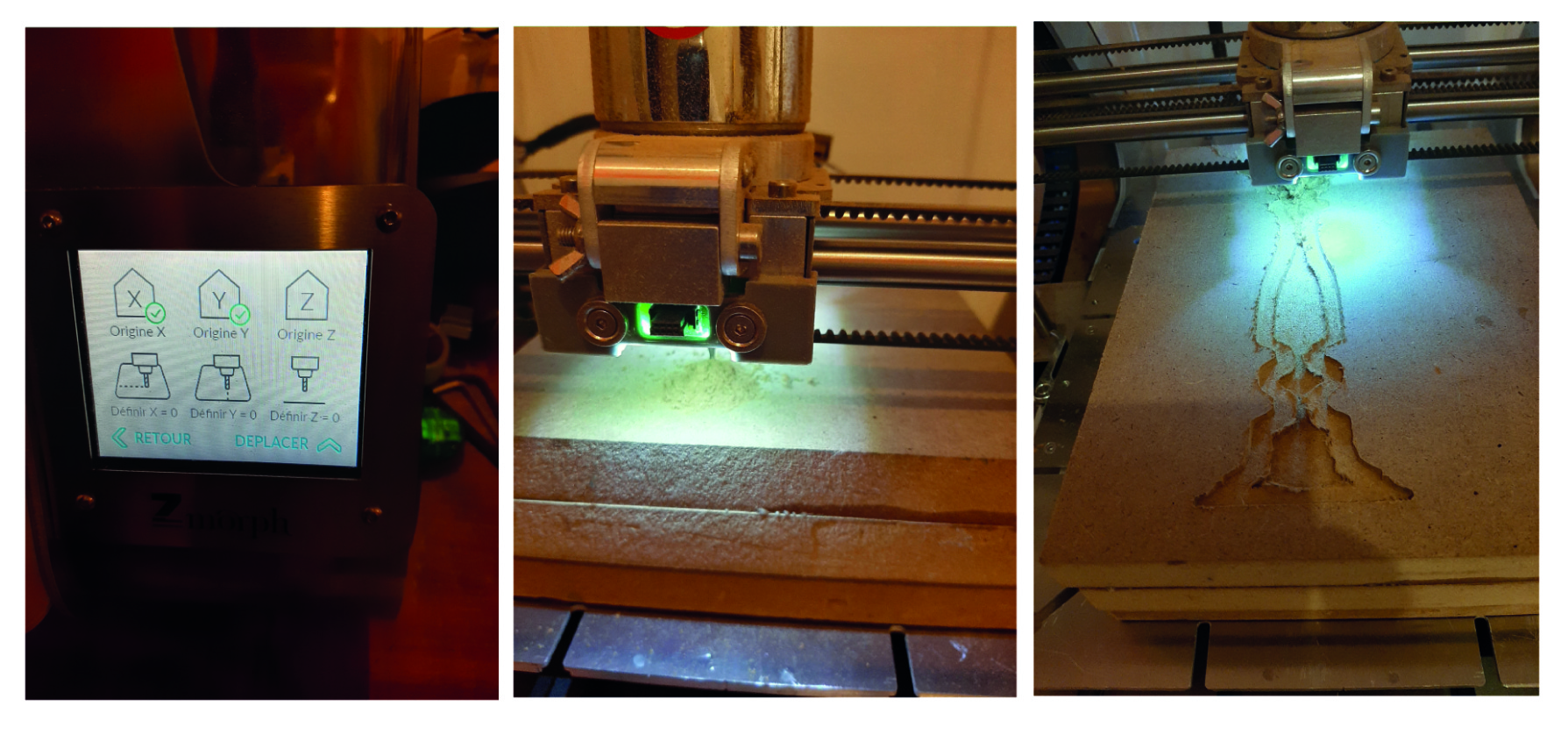 ...until the machine head butted on the edges: I didn't remember that there was a maximum depth possible given the length of the drill fit (1.5 cm)
STEP-4: FILLING THE MOLD
I made a paste by mixing pieces of fabric (cut very small) and a bio resin based on Alginate, saw during WEEK_6 = 200ml Water + 12gr Alginate + 20gr Glycerin.
The 1st variant was made with only one color of fabric.
The 2 nd with a mixture of 2 fabrics of 2 different colors, and with more glycrin (40gr).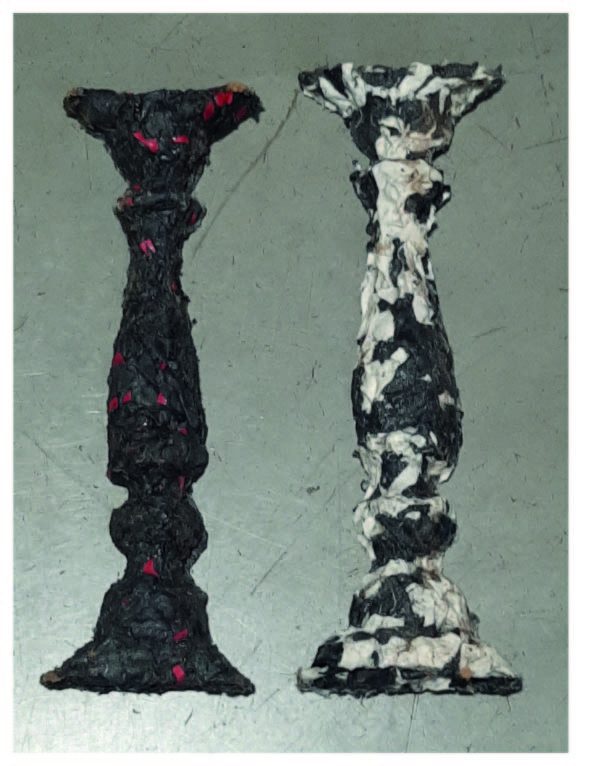 CONCLUSION :
Not easy to compress in the mold
More pieces of tissue are smaller, accuracy is important
The single-color version is more readable
The withdrawal problems are less important with the version where there is more glycerin
In parallel of the mold, I wanted to try other tests:
THE BOWL¶

THE SHEET¶
1/ a thin plate test with long pieces of fabric and the recipe for alginate bio resin. To give it some volume, I used the sewing machine to topstitch some edges.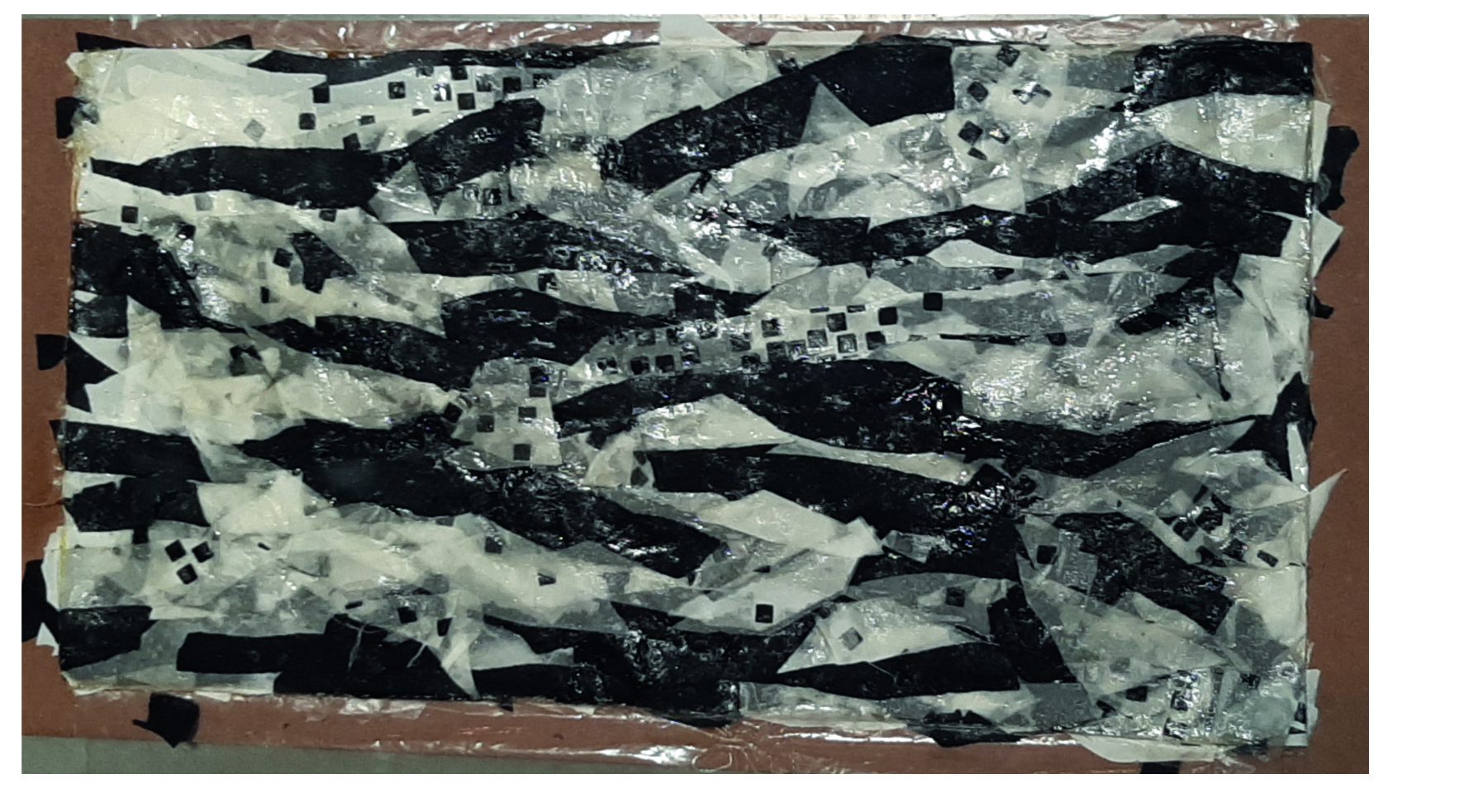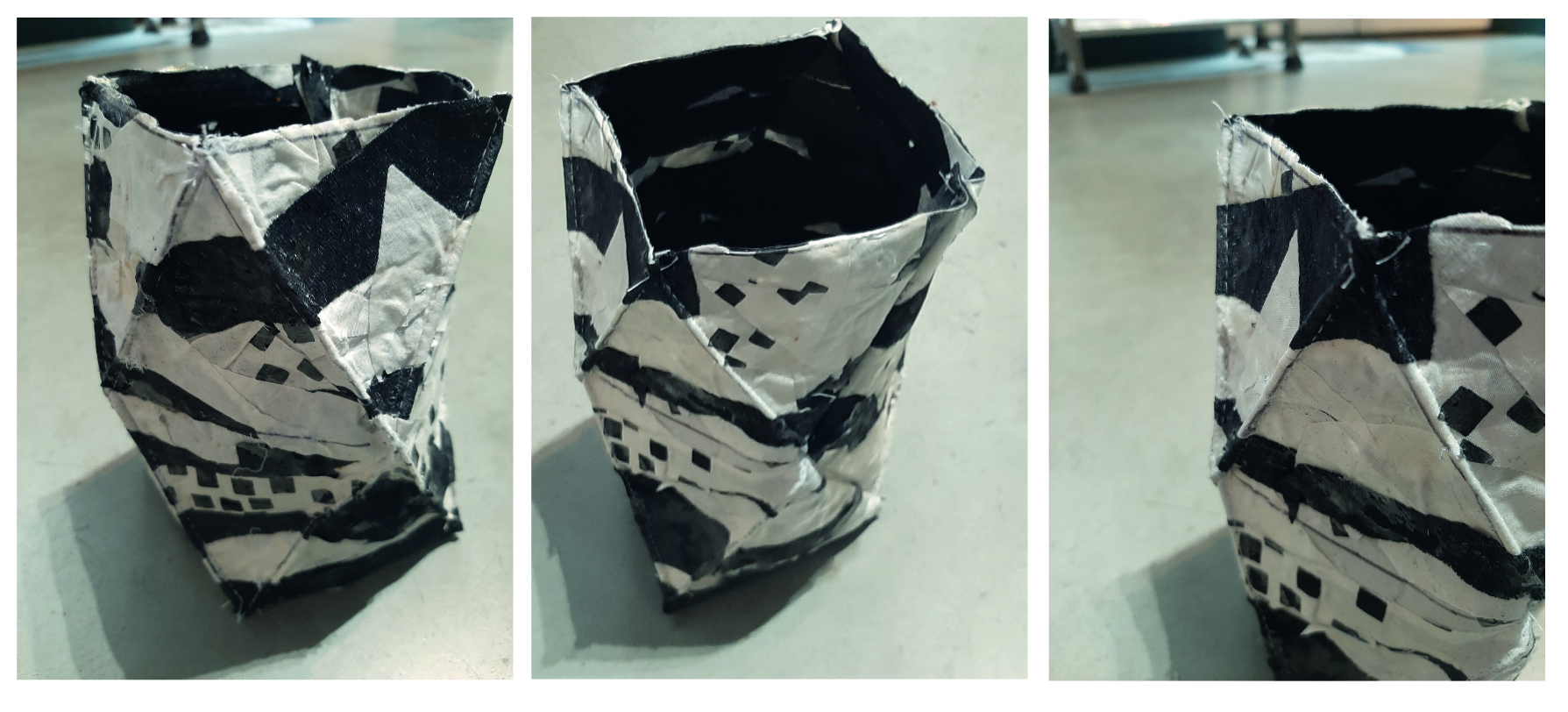 2/ with gelatine bio resin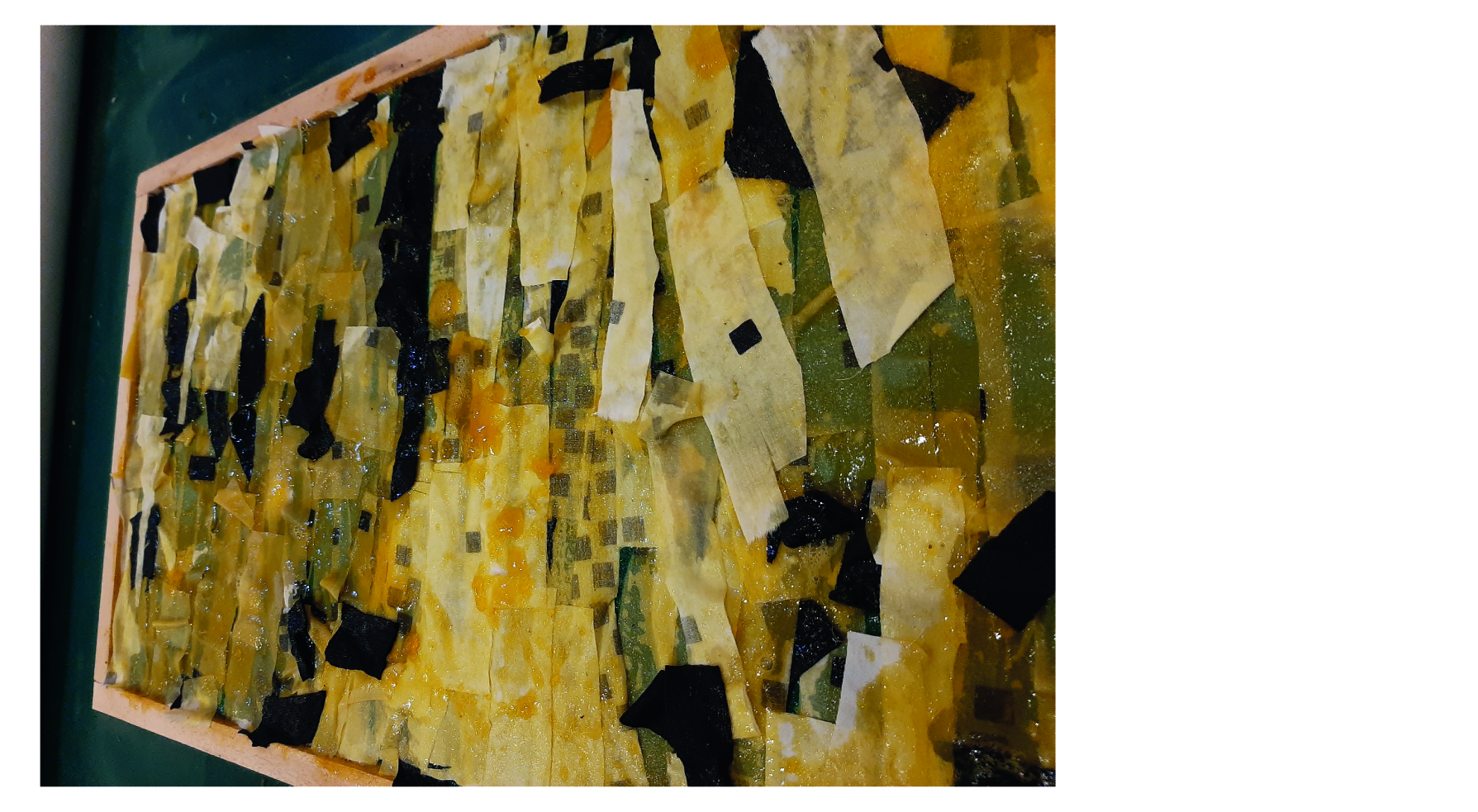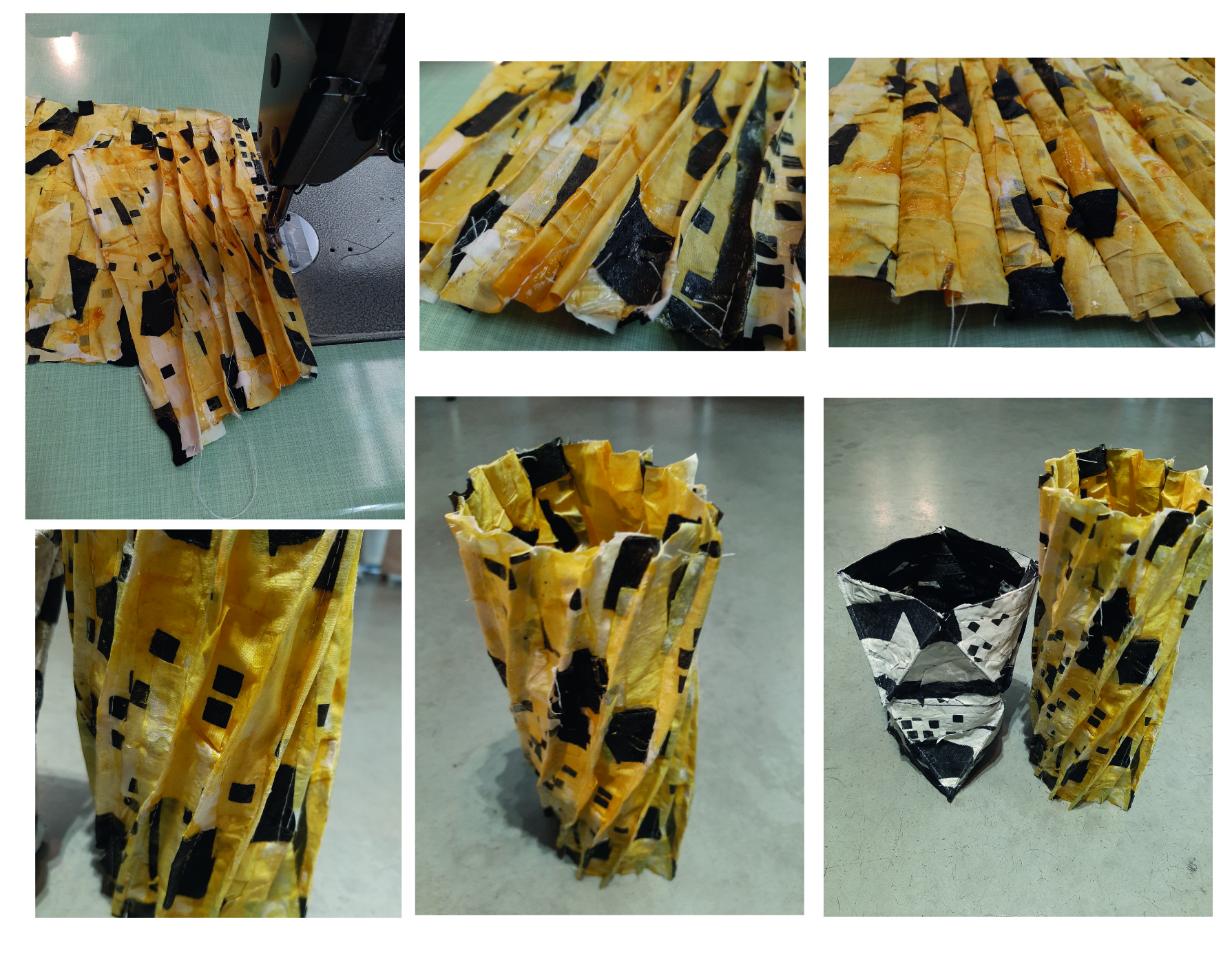 FABRIC AS FORMWORK¶
THE CANDLESTICK¶
STEP-1: BUILD THE STRUCTURE
First of all, we had to build the structure that would hold the molds = A wooden frame + 4 metal angles.
FIRST FABRIC MOLD with JERSEY
I first proposed a simple formwork, with 2 pieces of jersey fabric sewn on each other, following the shape of the candlestick.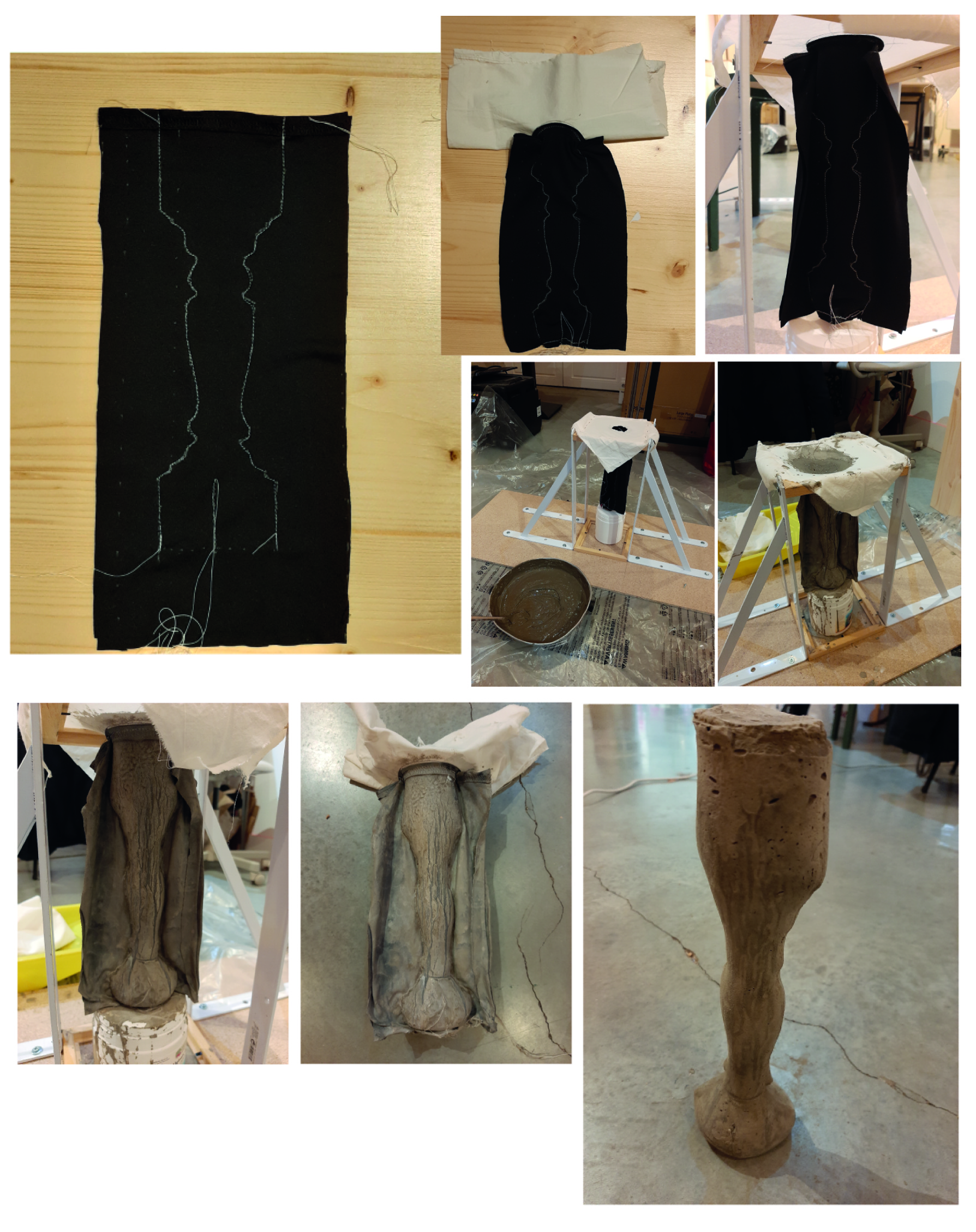 CONCLUSION :
I thought a piece of jersey would be more suitable due to its elasticity. But in fact, under the effect of weight, it is distorted: you lose the details of the chandelier
SECOND FABRIC MOLD with WOVEN
This time, I used a woven material (with the assembly of 4 pieces), which should better contain the cement, and especially better give the shape of the candlestick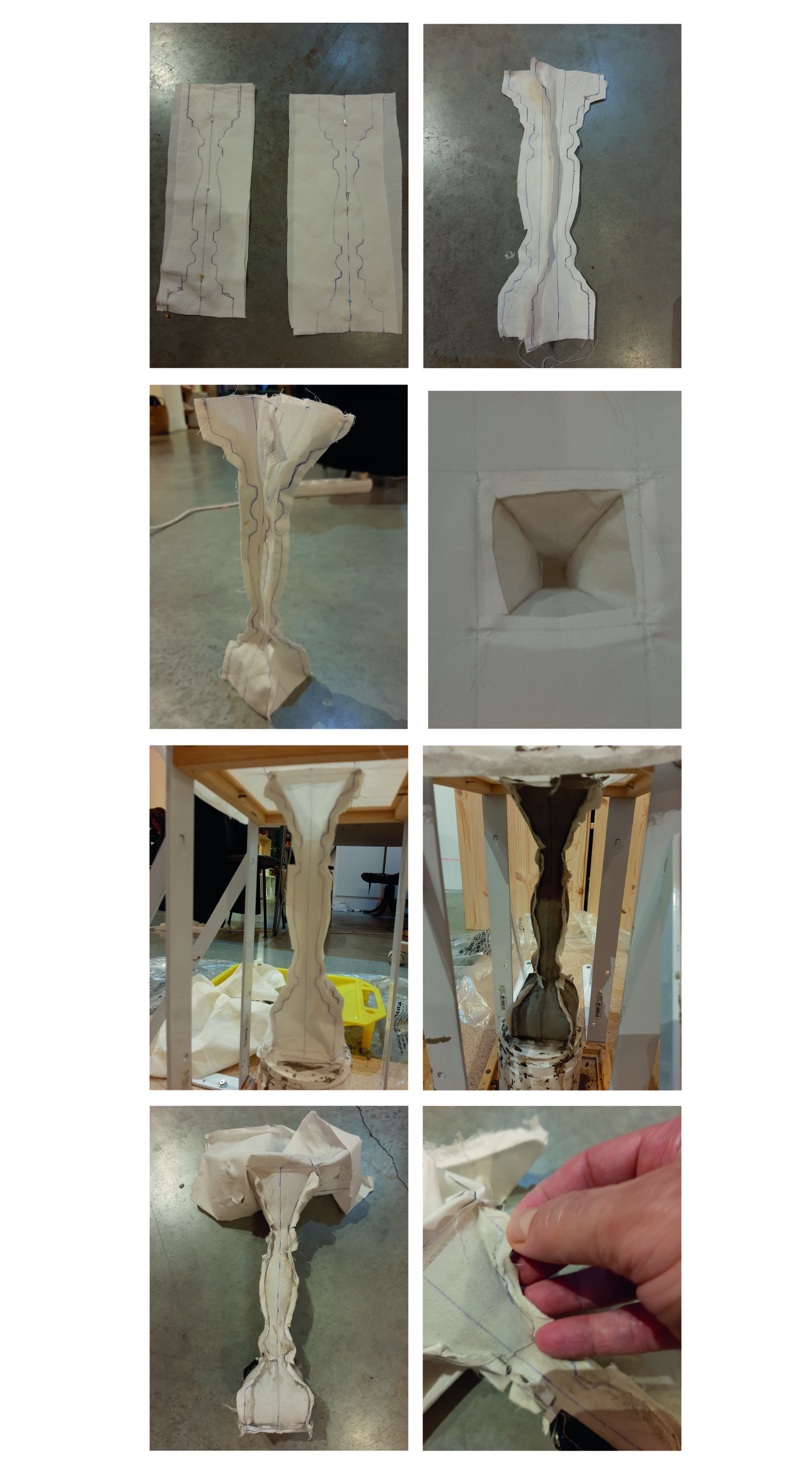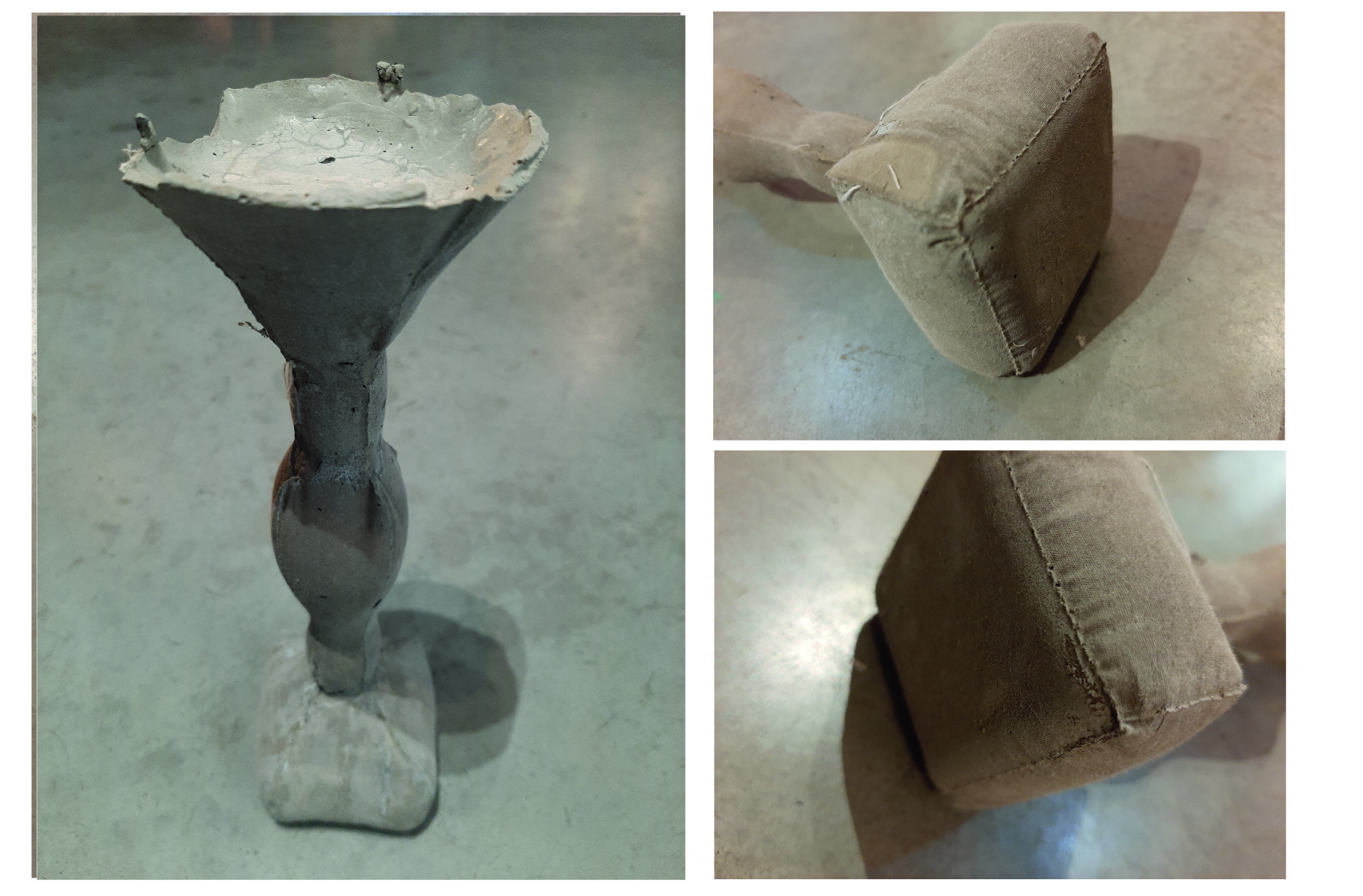 CONCLUSION :
The mold held up better to the weight of the cement, but it still lacks embossing details. On the other hand, on certain parts, particularly the foot, the fabric has transmitted the effects of texture or seam, and this is very interesting!
---
Last update:
January 12, 2021