6. BioFabricating Materials¶
This week we have made bio-materials from different ingredients.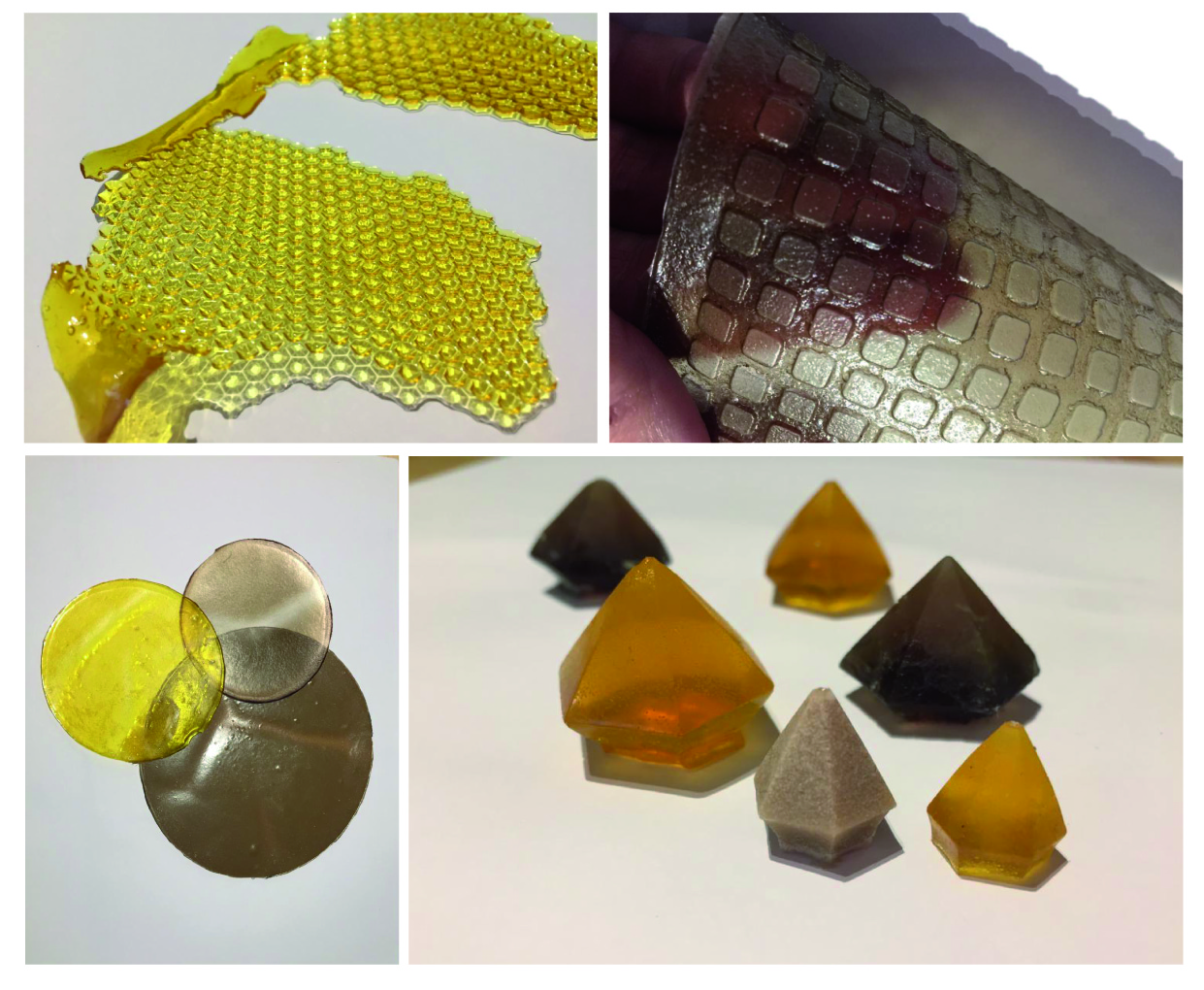 Our Experimentation¶

Alginate¶
We start with Alginate flexible thin bio-foil recipe from the lecture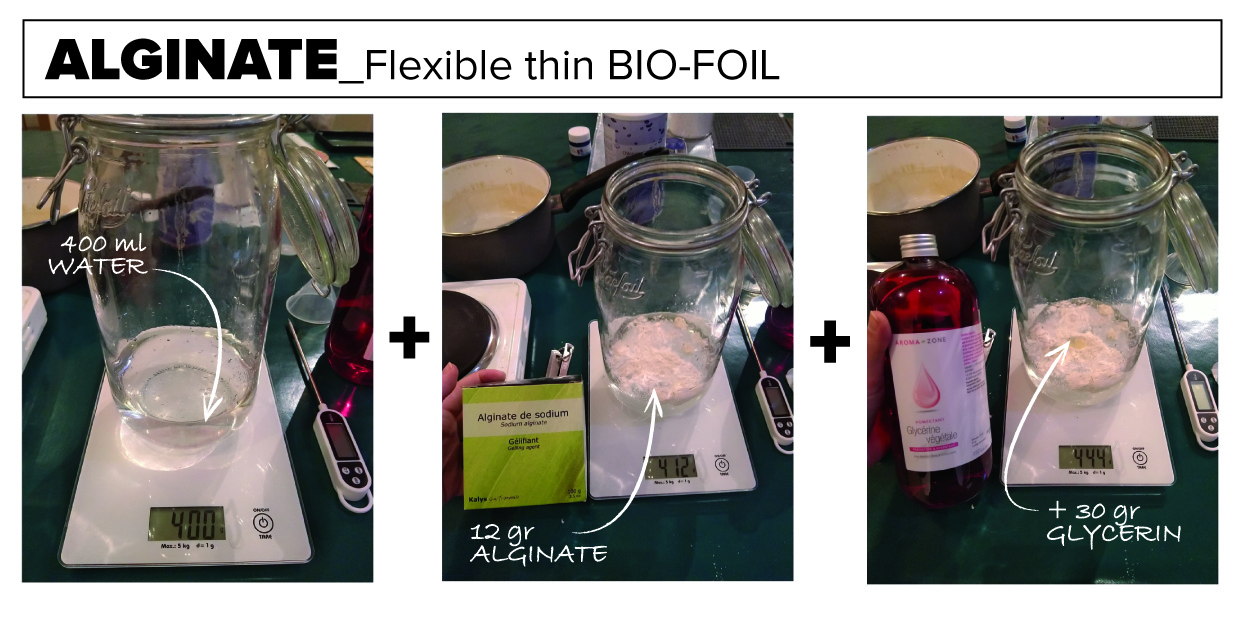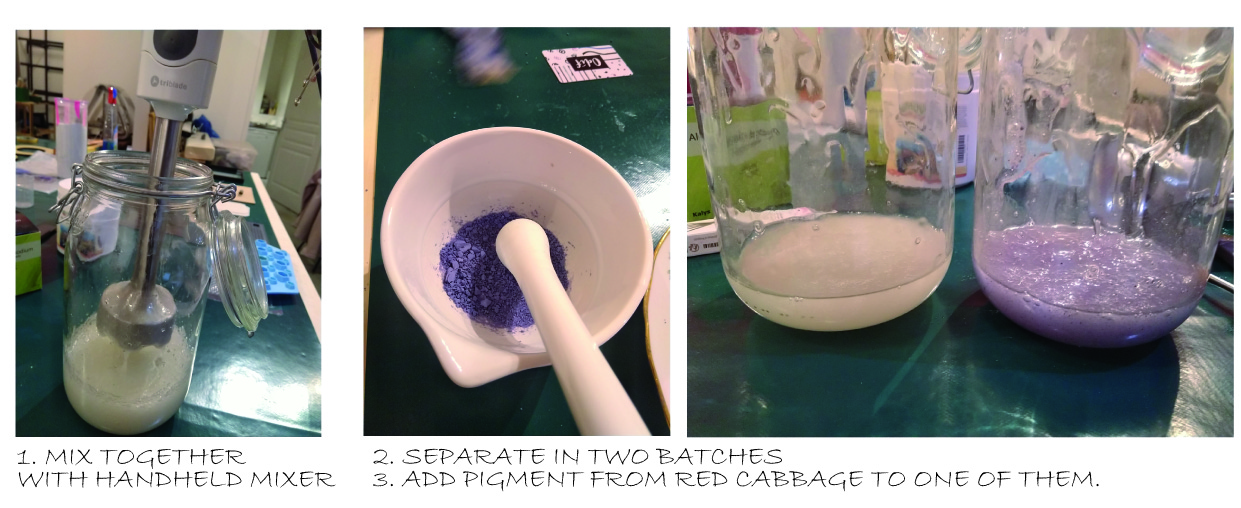 Let it be until there are no more bubbles.
In the meantime, prepare the calcium chloride solution at 10% in a spray bottle
200ml water
20g calcium chloride
We did different experiments with this one:
Thick foil
Our surface is a glass sheet. We spray it with the solution, and then started pouring it. We were a bit carried away on this one, we put a lot of it on the plate.

After a few moments we sprayed it again with the calcium chloride solution, which made it shrink a little bit. The result is a very strange thick foil, that at first was only dry on the top and bottom. We let it dry for a few days, and it is maybe a little less weird now?
Thin foils
We use the same process to cast on another mold, a small textured one. This time we got a thin foil, that dried quite quickly.

We also tried again with the glass, this time with less pouring, and levelling it to make it thinner. We did it really thin, maybe too thin ? It's tearing in some parts when we try to take it off.

Strings
With a syringe, we extruded the pigmented solution in the calcium chloride solution.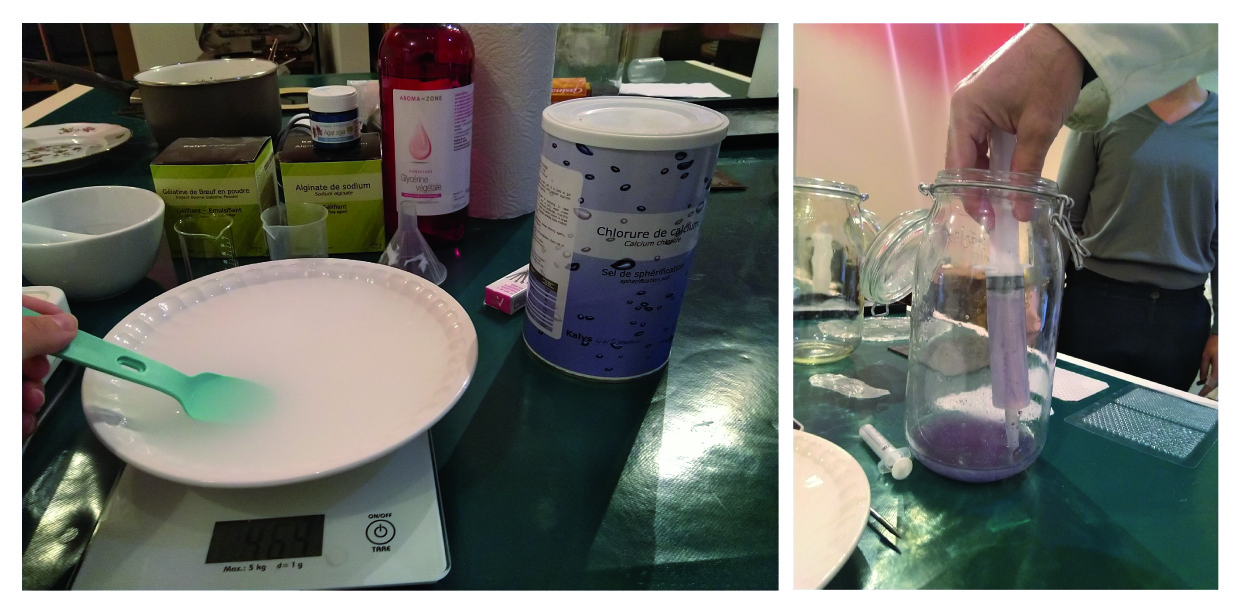 The result is not very consistant, but for a first time we were happy with it!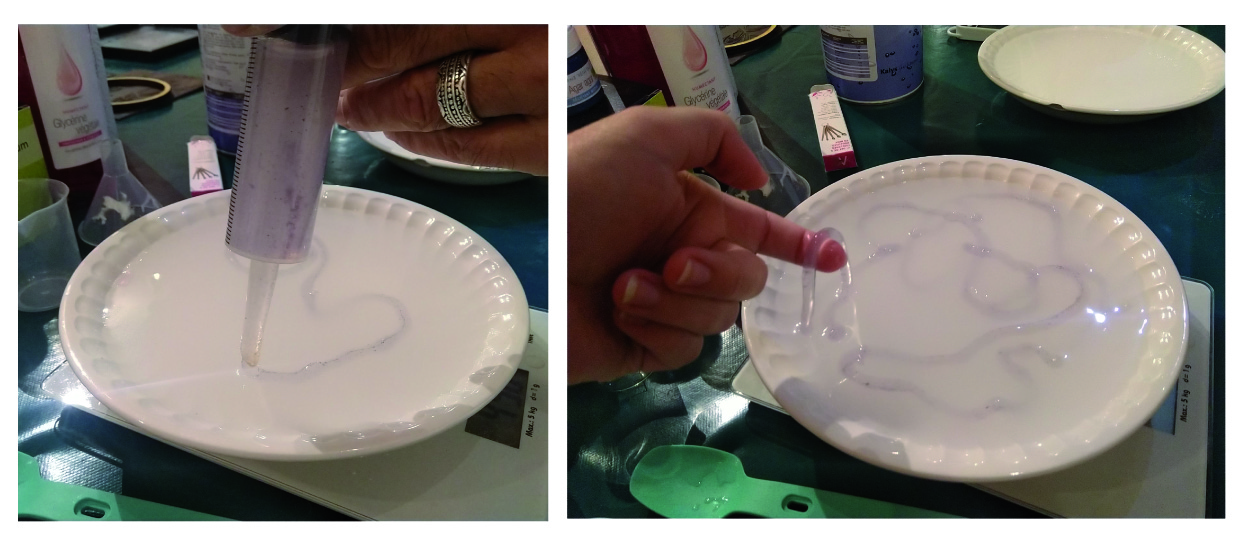 The pigment did not mix well: it is as if suspended in the material.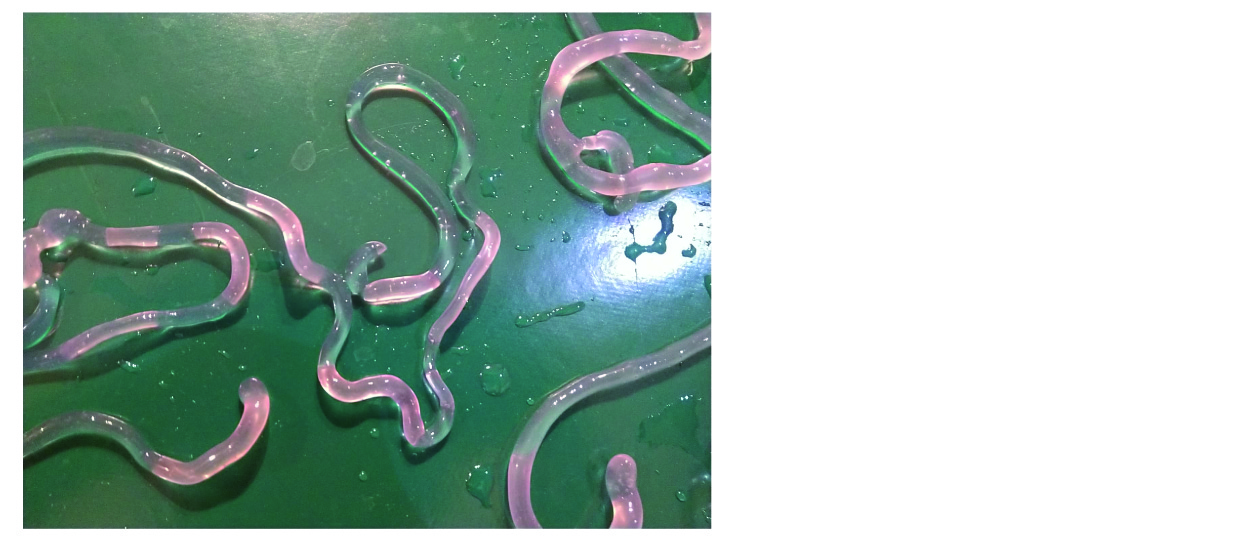 Gelatin + agar¶
We continue with Gelatin and agar bio-foil from the lecture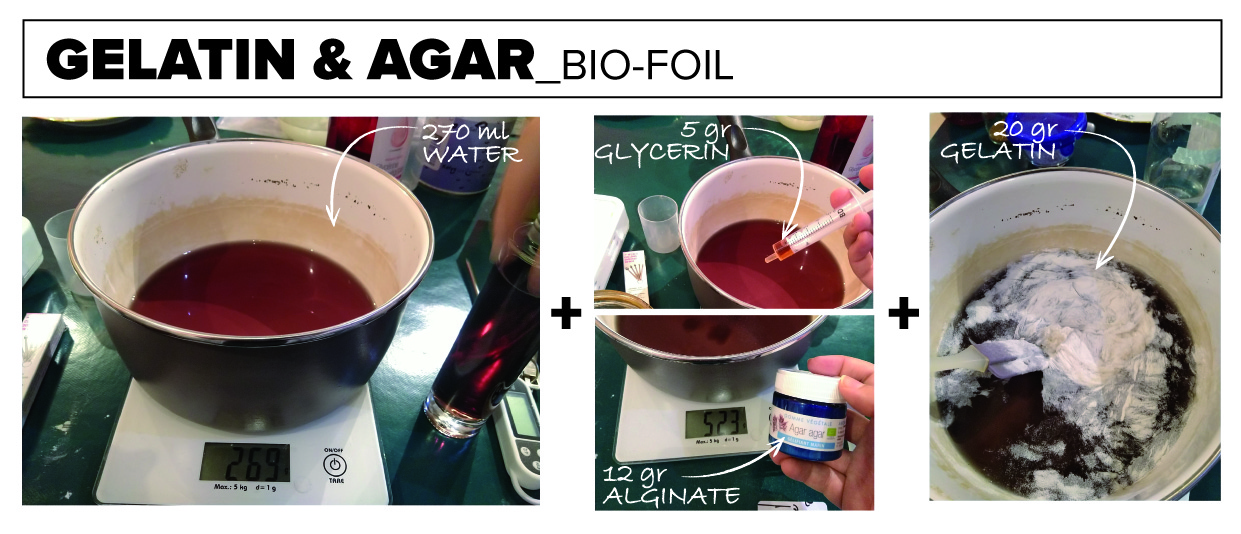 Instead of using only water, we actually used 270ml from the leftover red cabbage dye bath that we had left after extracting the pigments, and completed to 500ml with water. We put everything together, and started heating afterwards, which maybe was a mistake? The gelatin took forever to dissolve, I thought it would never happen. Also, the leftover from the red cabbage dye had turned a brown color that we were not super into. We had tried adding some iron to it at the beginning, but it did not help.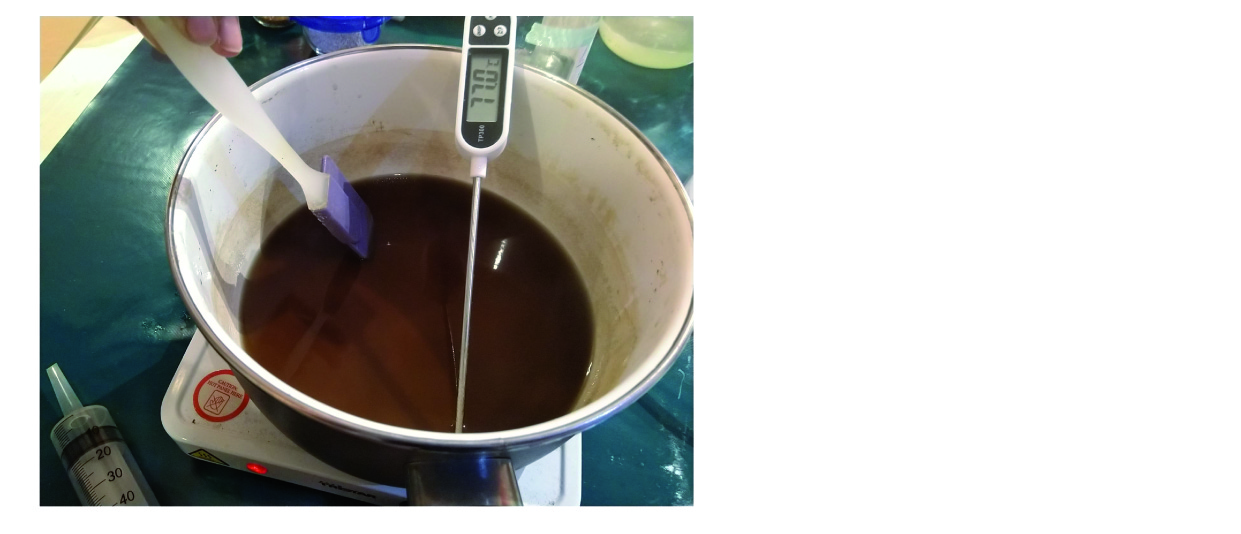 We let it simmer for 30 minutes between 70/80°C. It was not quite at a syrup consistency, but we did have traces when mixing with the spatula, so at some point we decided to go for it and pour it.
We poured it on different casts :
The tablecloth which is made of plastic, delimited by a wooden ring
A silicone kitchen handle
Diamond-shaped molds

These take a long time to dry, they are still quite cold to the touch.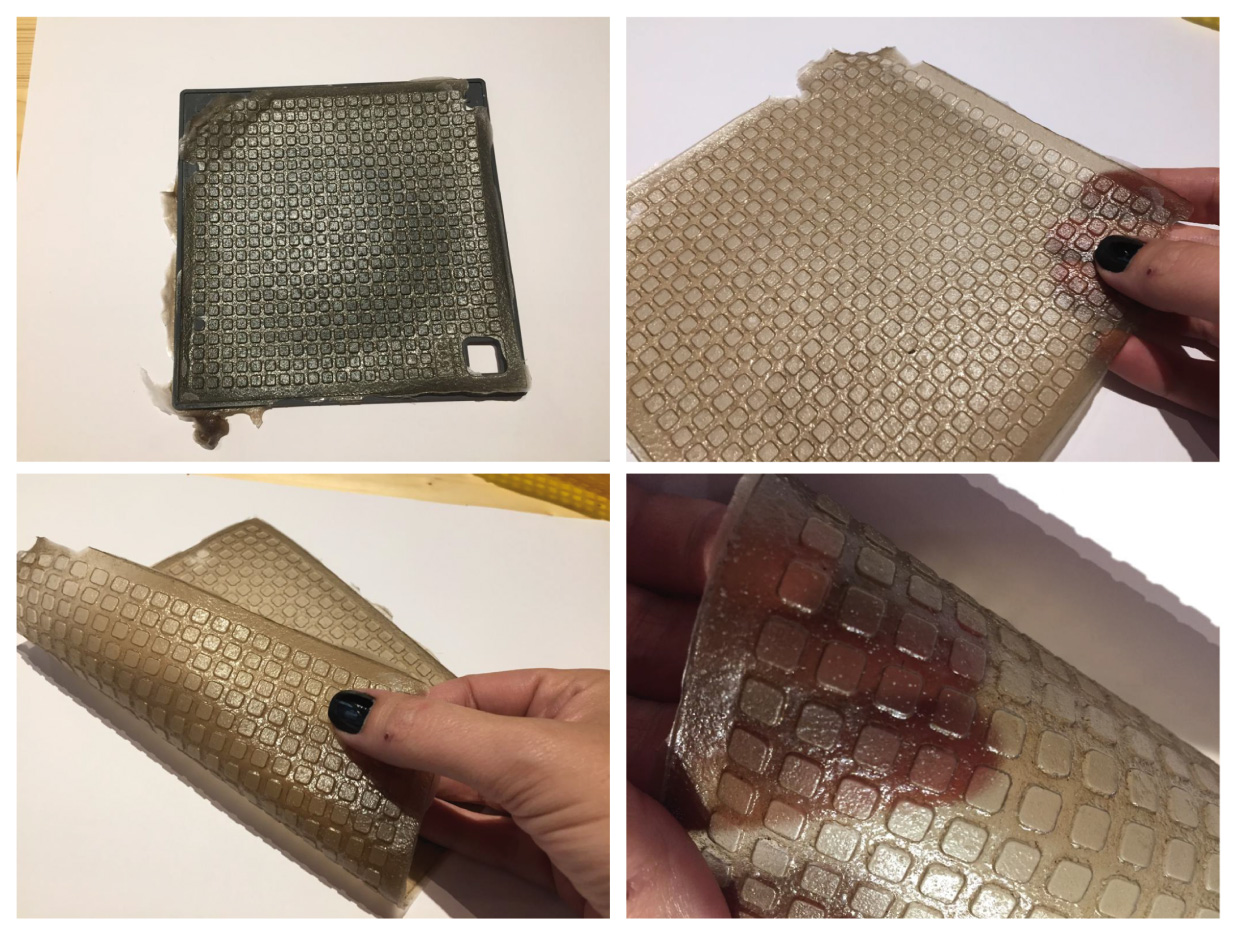 Gelatin bio-resin¶
We continue with Gelatin bio-resin recipe from the lecture
48g gelatin
8g glycerin
240ml water + we add a bit of tumeric ethanol ink
This one was quick to make: we mixed everything in heated water, and let it simmer for 10 minutes. It was very syrup-like, and the color looks great. We casted it in our diamond molds,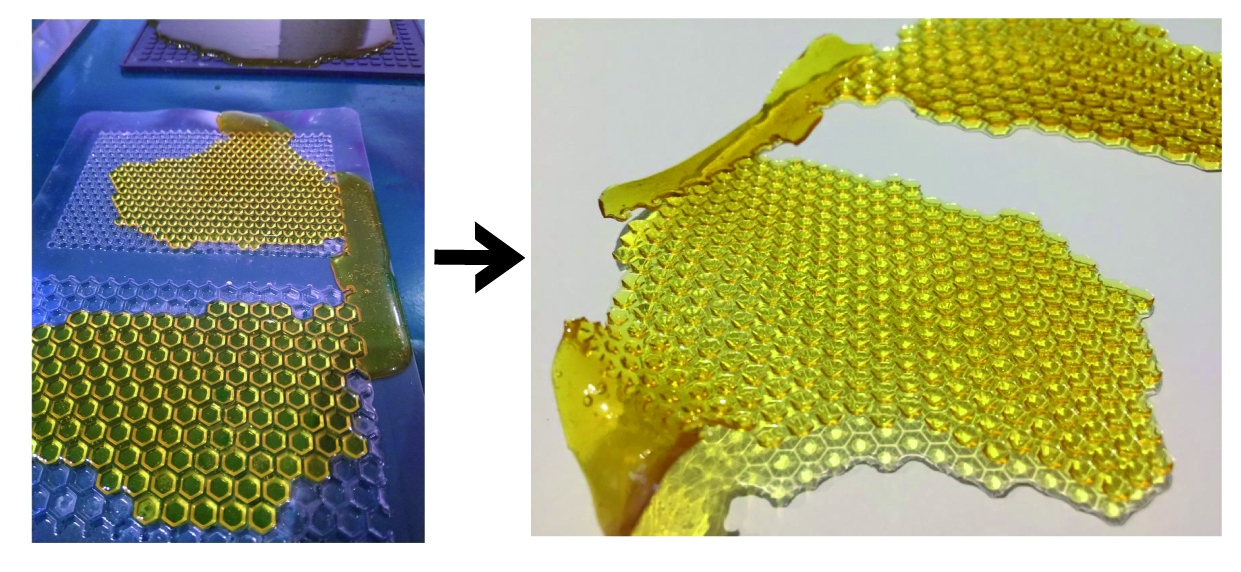 in another wooden circle, and also on some small textured surfaces.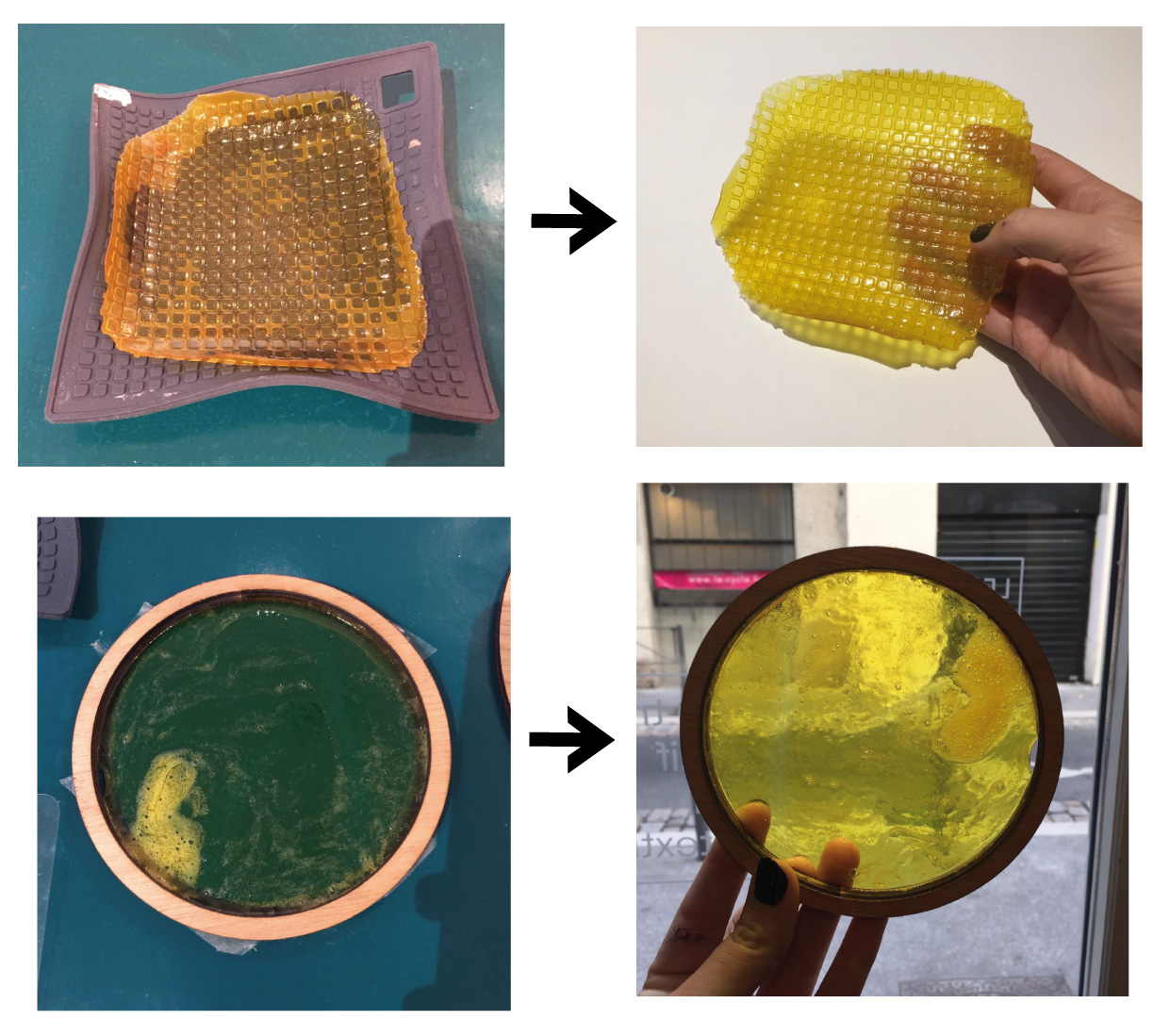 Gelatin + eggshells¶
The basis is the gelatin bio-plastic recipe from the lecture
30g gelatin
13 glycerine
150ml water + some hibiscus ethanol ink
15g eggshells
Like for the resin, we mixed everything in the pot with the heated water. The hibiscus ink instatly changed colour when mixed, so that was surprising. We then added the ground eggshells after the gelatin had dissolved, which also changed the colour.
We poured this one into another circle on the tablecloth, and, in a small diamond mold.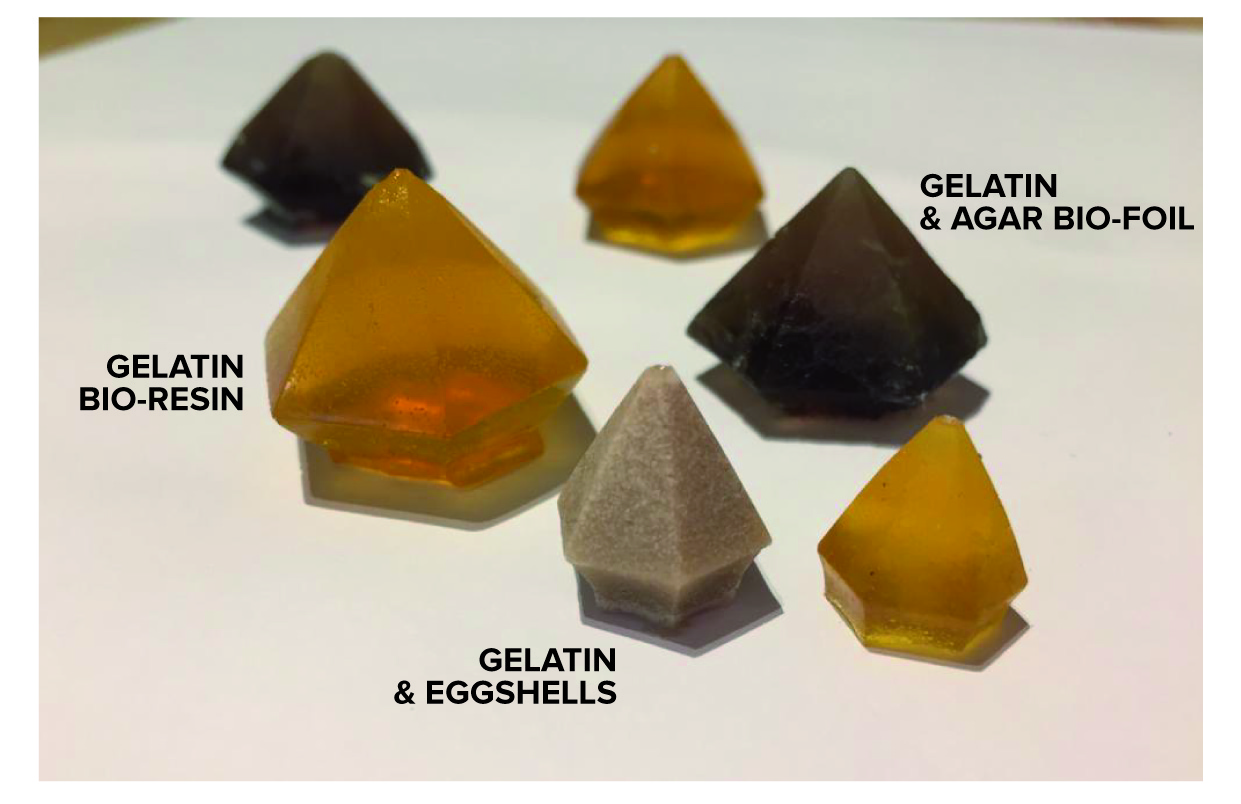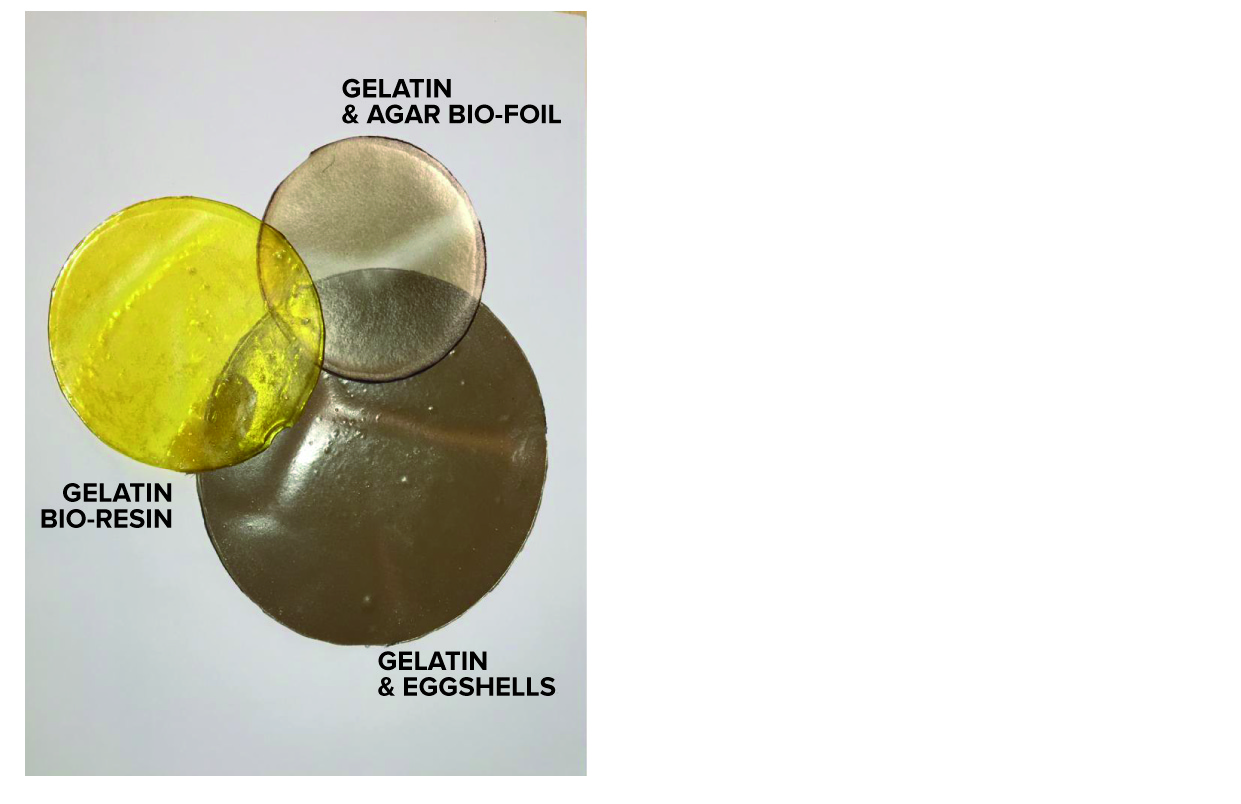 ---
Last update:
January 12, 2021