3. Circular fashion¶
The objective of this week was to design a modular element, which can interlock itself, in different ways to constitute the shape of a garment, without any seams.
FINAL ASSEMBLY¶

( No more modular elements !)
---
FIRST INSPIRATION¶
I started by looking for visual documents that could inspire me… and quite quickly, my attention was focused on realizations coming from the architectural world, with a module rather derived from the triangle.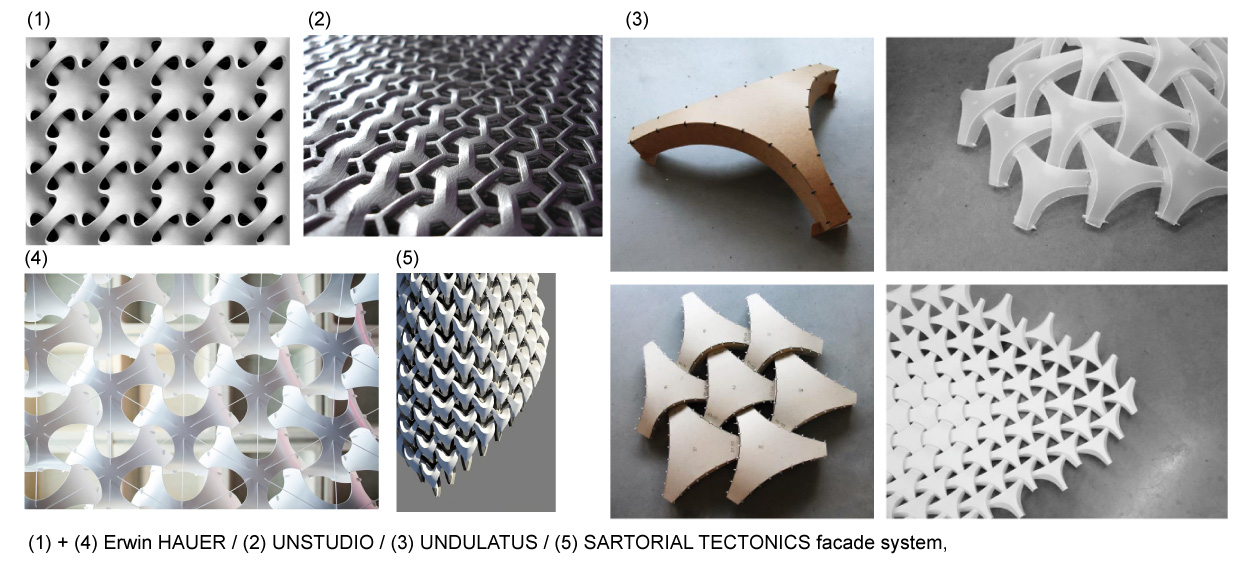 ---
CHRONOLOGY OF MY EXPERIMENTATION¶
1_SEARCH OF THE SHAPE¶
So I started from the shape of a triangle, a homothetic trident, developing the shape at the ends, so that each module could interlock with the others. It was also necessary to solve the possibility of a variety of different hook positions, by the ends with notches or slots.

In addition, I also quickly wanted to bring a possibility of volume, by folding some parts.
2_COMPOSITION RESEARCH¶
Using the ILLUSTRATOR software, I looked at what the accumulation of modules could do…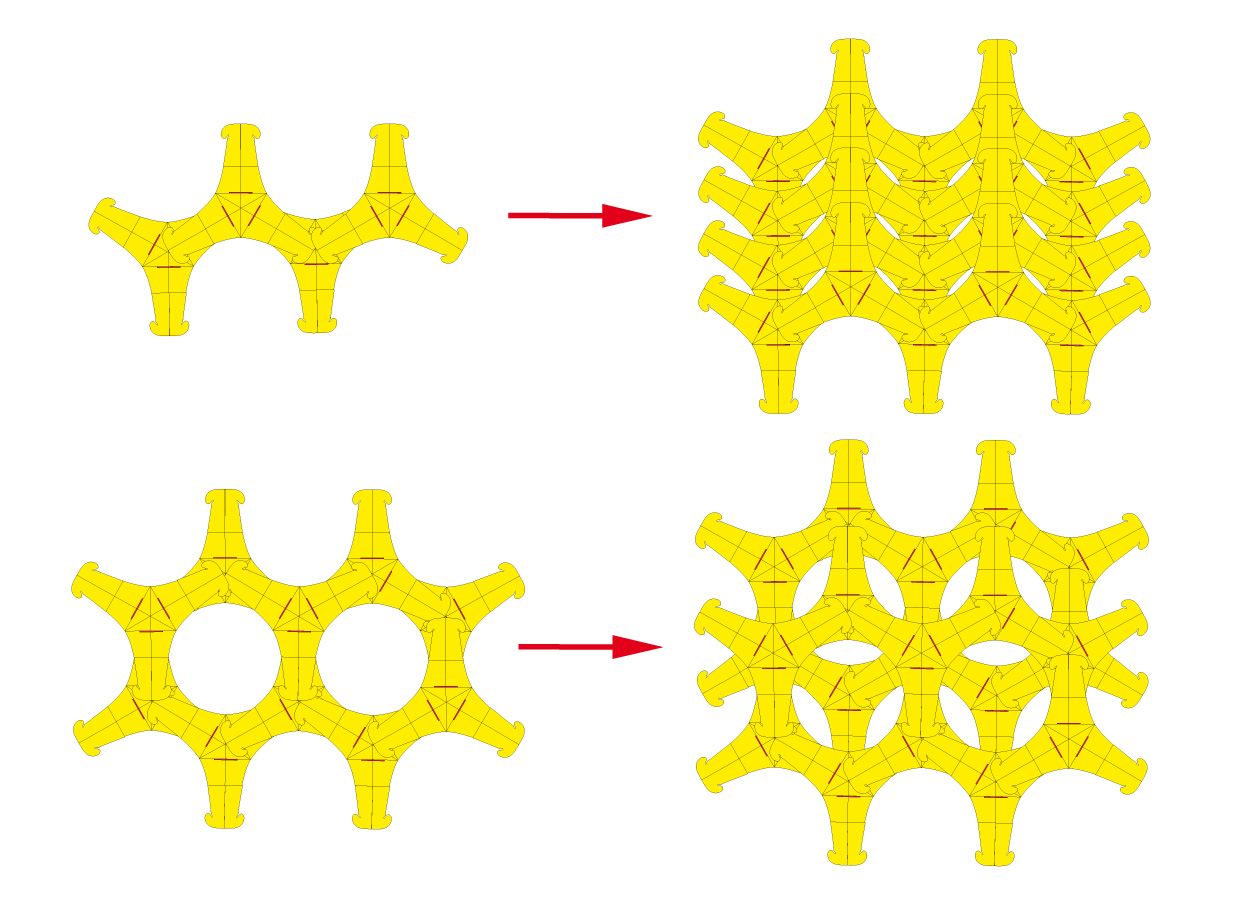 3_FIRST PAPER TEST¶
The paper test gave me the opportunity to:
Confirm multiple combinations.

To bring volume, by bending some parts.

List the different possible assemblies.

CONCLUSION¶
The shape is efficient, with 3 ways to combine and edges giving volume. The following improvements are required:
Enlarge the head of the extremity a little and give it a better shape.
Slightly increase the length of the detents to solidify the assemblies.
4_SECOND INSPIRATION¶
Then realized that I had forgotten a bit about the goal of getting closer to a clothing shape……and by putting the elements on the jacket,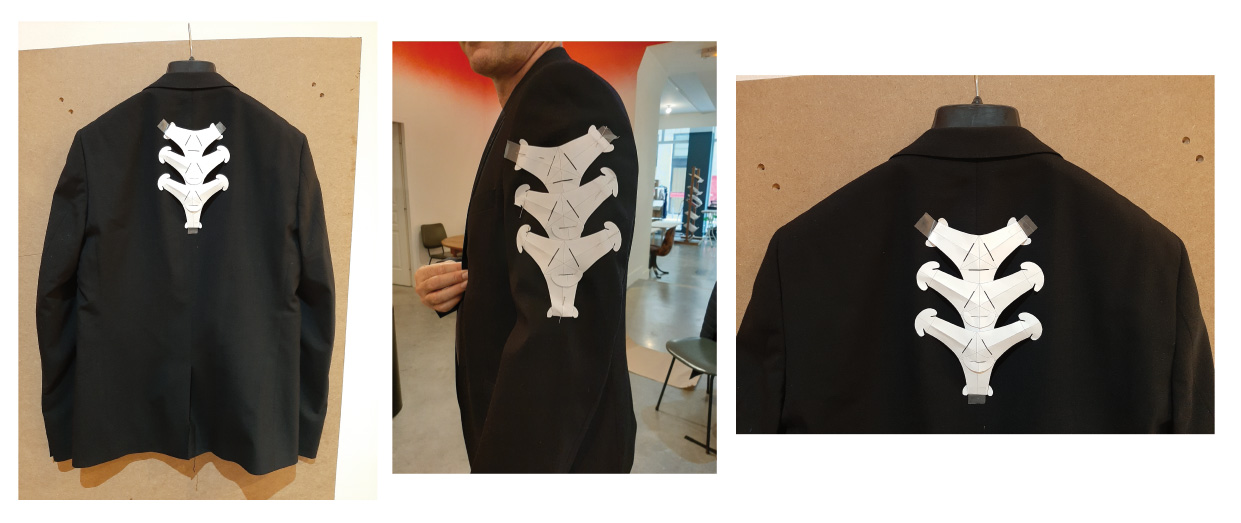 The idea then came to me that I could develop like an outer skeleton, with its dorsal crest, like a protective harness,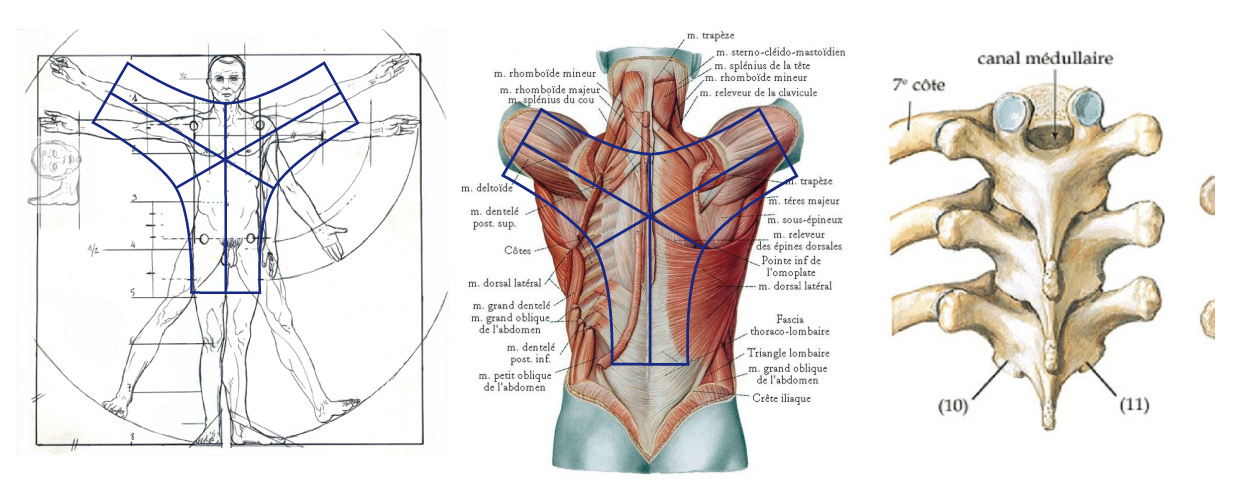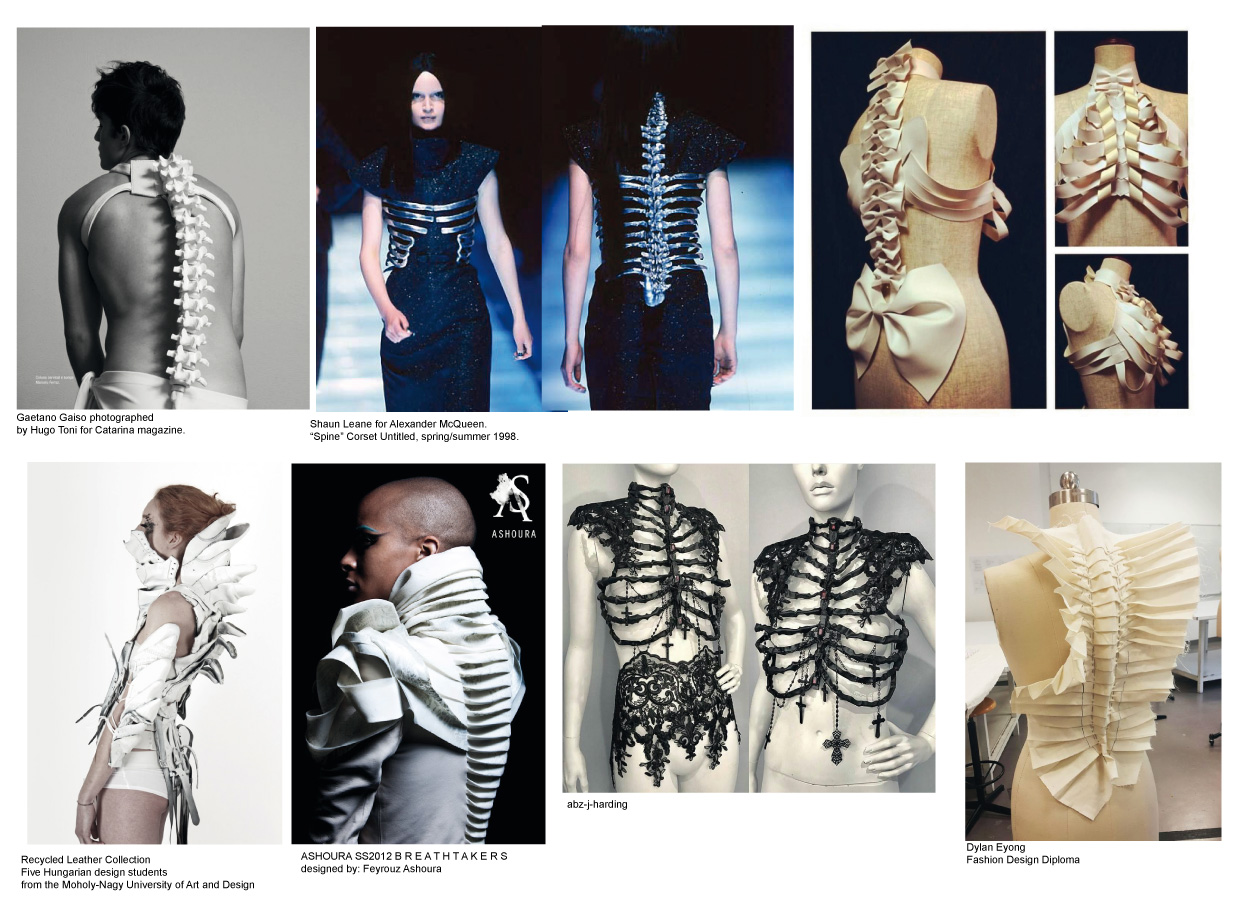 5_SECOND PAPER TEST¶
A second test to make sure everything works!

6_FABRIC SELECTION¶
Influenced by the inspiration documents of the beginning, I had thought of a support type POLYPRO but finally, I find a LIZZARD paper aspect would fit well with the spirit of the project.
7_LASER CUT¶
Before cutting, I made sure to find the best placement (ILLUSTRATOR) in order to have the least material loss. Then I used the ZMORPH 3D PRINTER in laser cutting mode.



8_ASSEMBLY¶
I started this step without knowing what the final assembly would be..............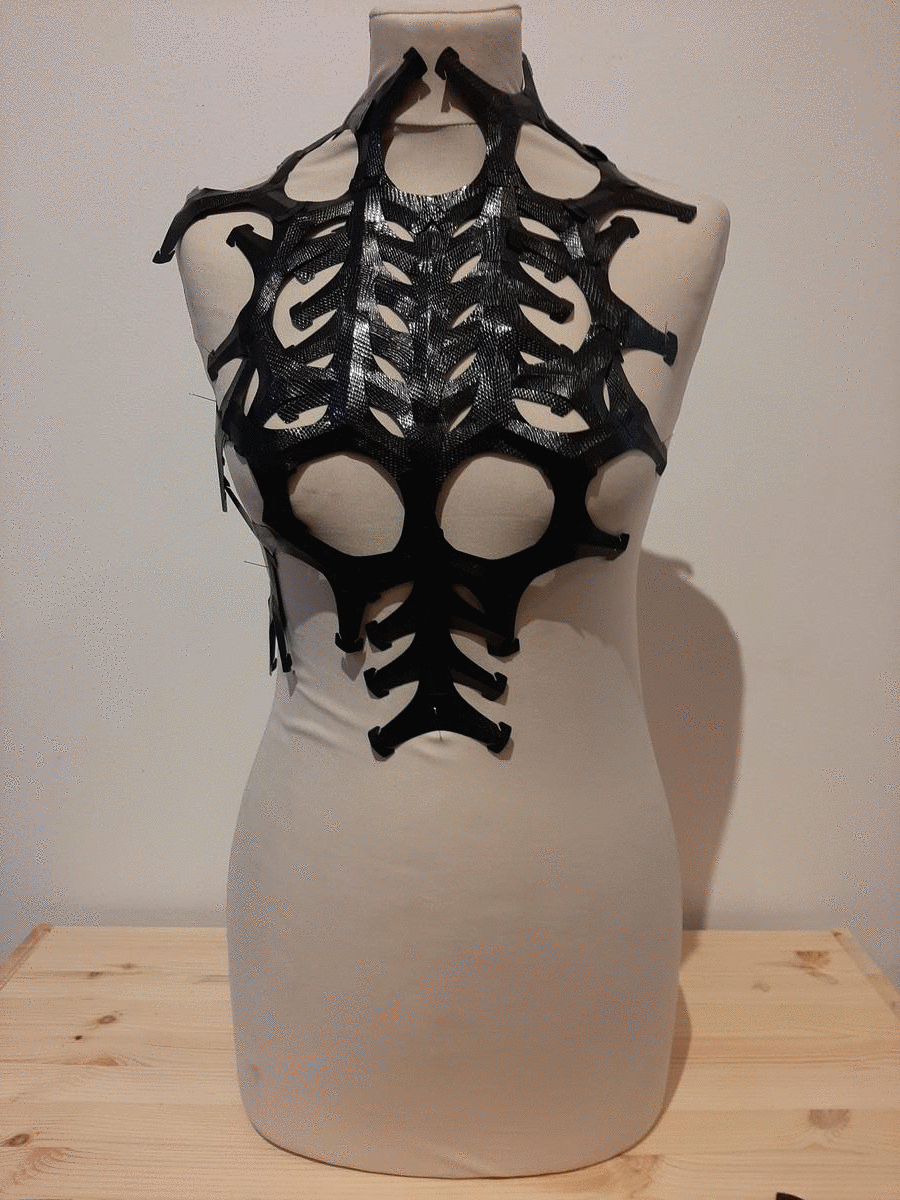 ---
Last update:
January 12, 2021