7. Computational Couture¶
THE OBJECTIVE OF THE WEEK¶
This week, we went back to the RHINO software and discovered the GRASSHOPPER plugin. This plug-in allows to create parametric models thanks to visual programming of elements, which correspond to functions or subroutines on Rhinoceros 3D.
MY EXPERIENCE¶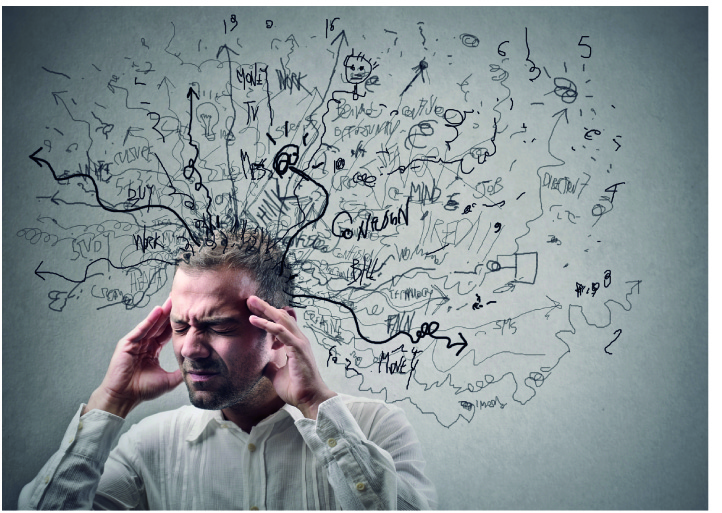 This week was a very difficult, disturbing week, and I was very upset...because the learning and understanding of Grasshopper was very difficult for me. I quickly found myself in a situation of failure…completly lost in translation !! I exploded in midair !!! I felt disappointment and even vexation not to be able to master the princip of Grasshopper !!
However, I am passionate about the subject: when I discover all these effects and 3D development, I find it completely impressive and amazing. So I was very curious and excited to start this week, hoping to progress on the subject.
Especially since, I have been working for years in 2D, mainly on Illustrator, and 2020 must be the year of the 3D switch, with in particular the mastery of CLO3D or other software as RHINO.
MY PROGRESSION¶
We started Tuesday with the presentation of Aldo. Then on Wednesday, Eugenio offered us a first tutorial on GRASSHOPPER

but the problem is that I didn't survive: I was indeed very quickly lost, not being able to reproduce the same thing as him simultaneously on my screen:
Example 1 = when starting RHINO, I got a message this message

Example 2 =with the installation of the Bilfocals plugin, by going on food4rhino: however it seems to me the right way by doing: Files> Special Folders> Components folders ... but after that the plugin is not active !?

Example 3 = or just import the photo of the mask !!! Etc....
Grasshopper seems like a fairly logical language, and Eugenio was rather clear and didactic to me ... So, I followed the 1st tutorial to the end, trying to understand the principles ...
The Thursday morning, I went through the zoom recording again, taking regular breaks, and trying to reproduce the systems. It became clearer to me, and I went further .... but once again, I found myself stuck, in a situation of failure !!
RHINO¶
In fact, I realized that my mastery of RHINO is in fact very weak (and yet I had also followed Anatasia's tutorial!) so I tried to progress by watching several tutorials on rhino3d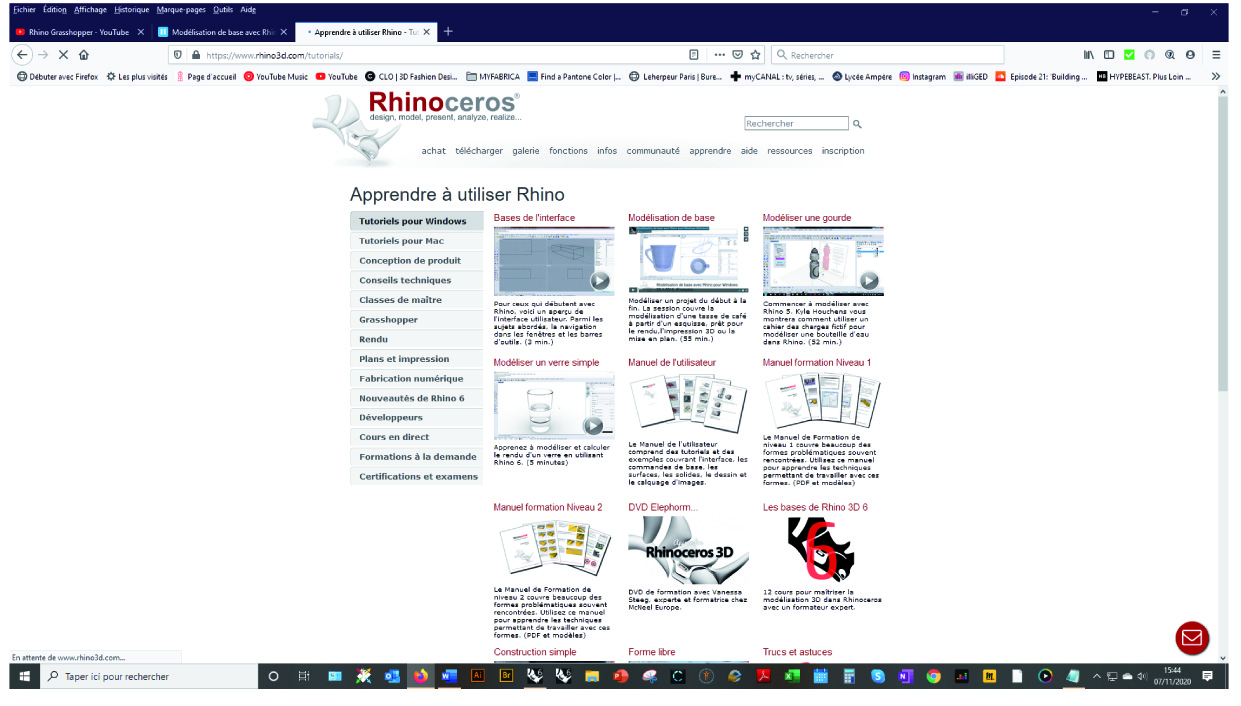 GRASSHOPPER¶
On the end of the week, past vexation, disappointment, or nervousness or other feelings and bad thoughts, I reassured myself.... and I watched different tutorials, shorter and more concise, which can allow me to unlock myself and move forward: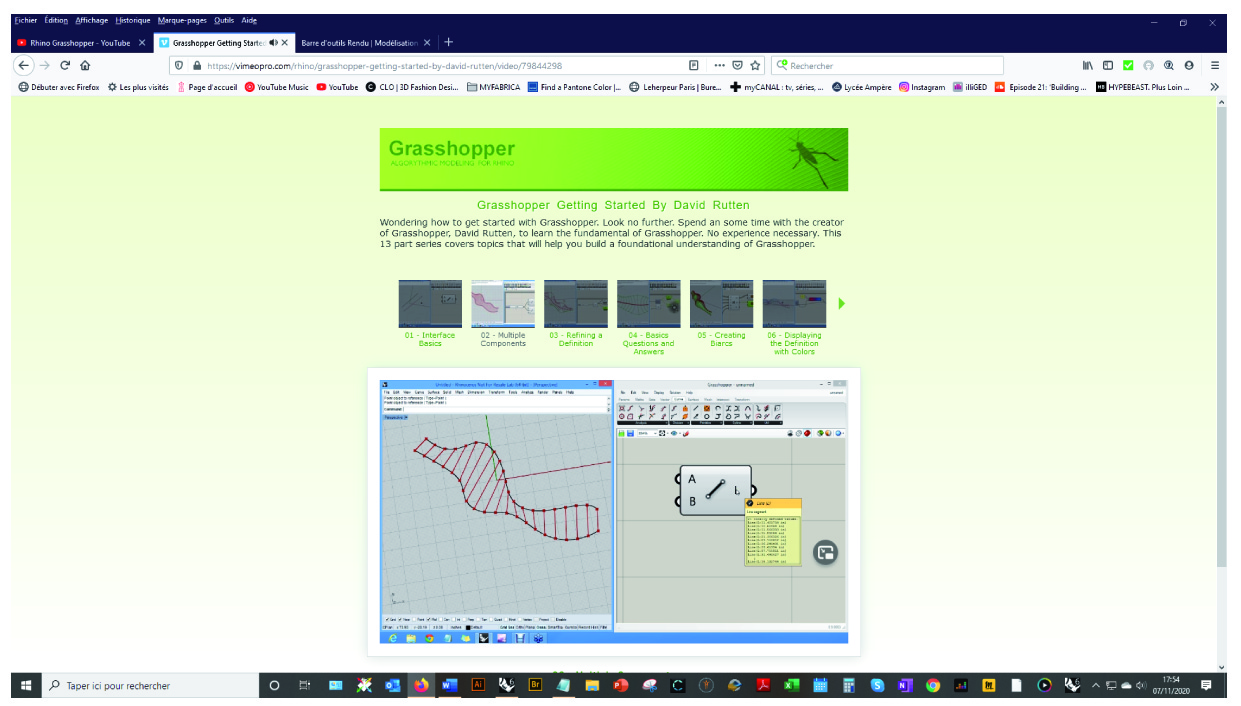 then I discovered parametrichouse

with sample videos like this
and also this other channel ARCHI GRASS
This Monday, Miss Diane showed me back on her computer and explained to me some of the systems set up during Eugenio's tutorials ... we took over the different stages, the specifics of certain components .... I understand some phases even if some situations are still far from easy.
And this morning, I went back to RHINO / GRASSSHOPPER at the office, in his company to continue and I discovered that I no longer had the same problems installing RHINO and with the plugins on the office computer , unlike the one in the house !??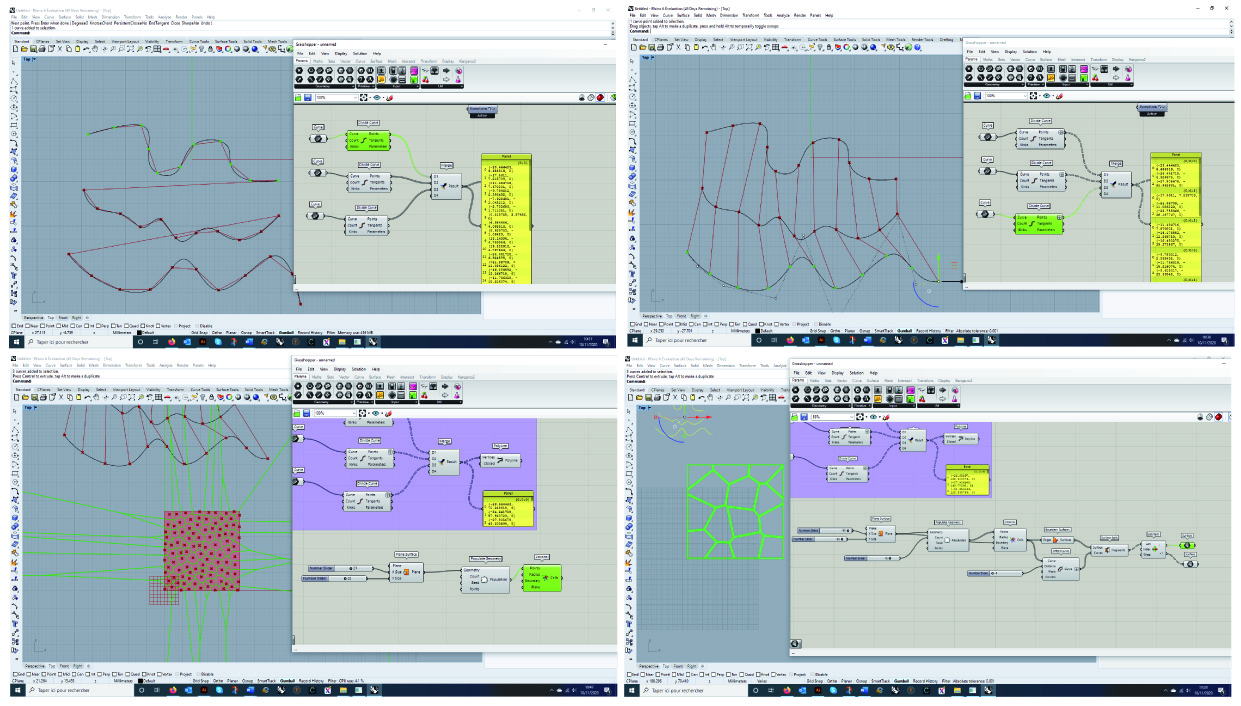 MY CONCLUSION¶
It was just the beginning of the eventful 3D Journey !!!
---
Last update:
January 12, 2021