Home
A Fabricademy Adventure¶
Welcome to my blog for the Fabricademy Course at Waag in Amsterdam. The coming weeks I will be working on different assignments exploring topics related to Textiles, Technologies, Bodies and Biologies.

Who am I?¶
A human being should be defined 'not by its forms, its organs, and its functions, and not as a subject either; you will define it by the affects of which it is capable - Gilles Deleuze
I have no idea who I am, but know my parents called me Rebecca Louise Antoinette Breuer somewhere during the last century. Since this name is somewhat long, and because one can find more than ten other persons named 'Rebecca Breuer' on Facebook alone, I decided to use my first two given names and you can find me online by searching for 'Rebecca Louise Breuer'.
The Past Century¶
We have art lest we perish from the truth - Friedrich Nietzsche
After being born, named and raised, when the time came to make my own decisions, I decided to go to the University of the Arts in Utrecht, Netherlands. Here, my topic soon became the human body. I painted bodies, hid them behind or in fabric and made them move, and created body extensions. I drew them, had them perform and filmed them. Check out the preview images below, or find out what I discovered about these bodies from the past century during my first assignment.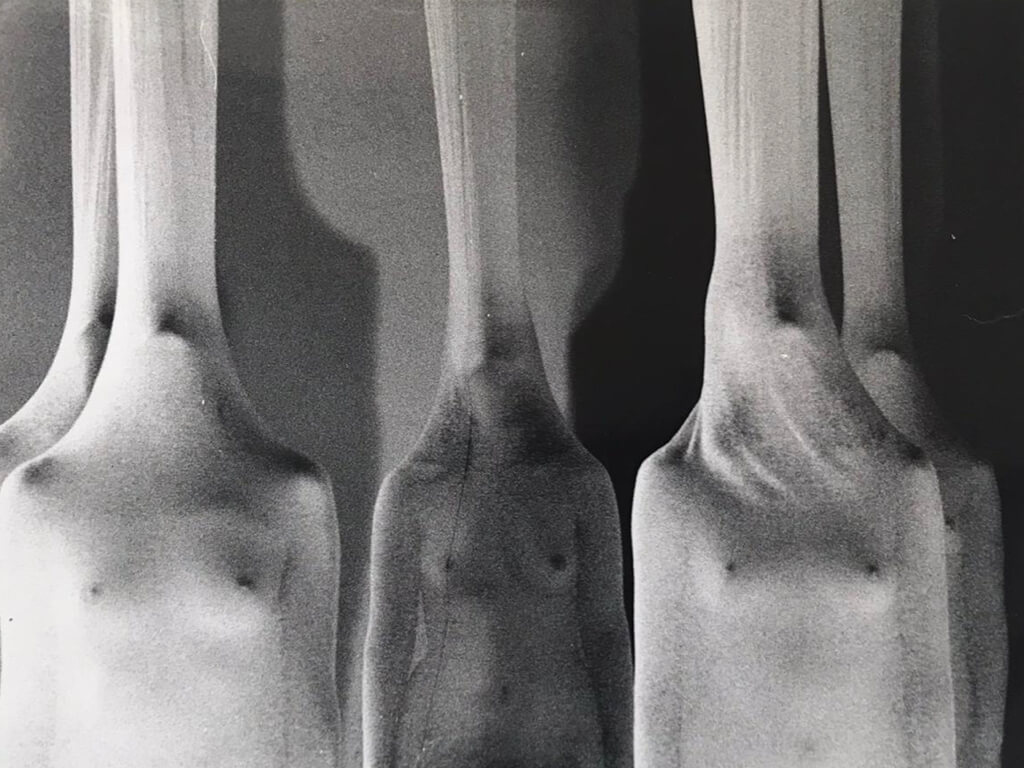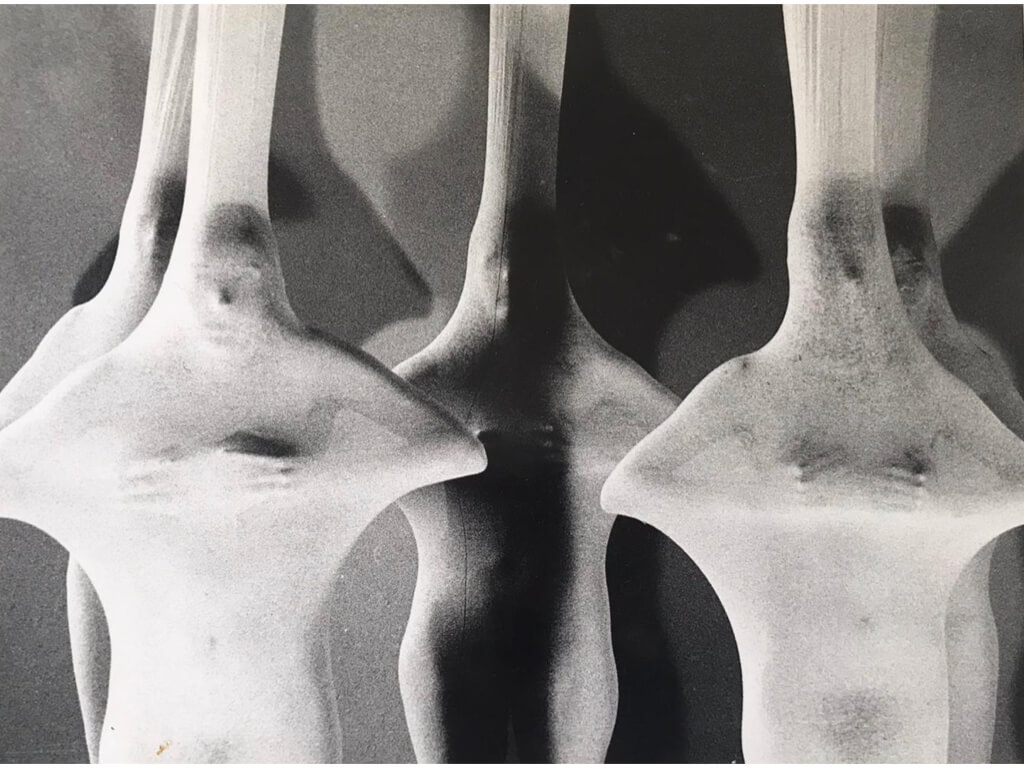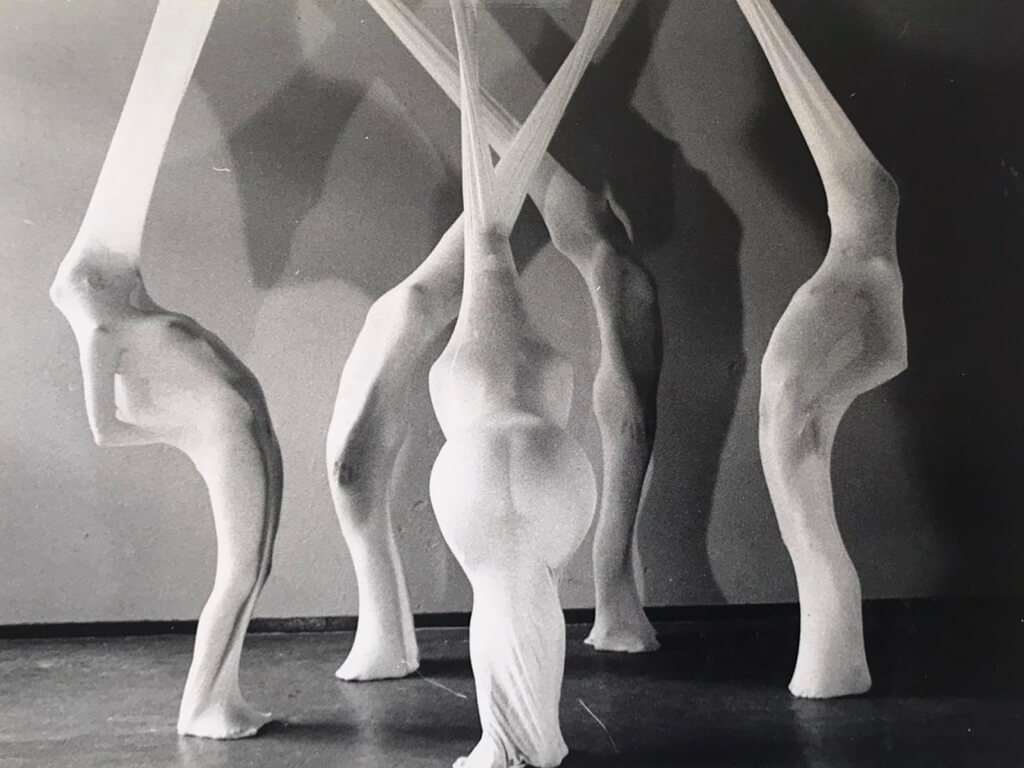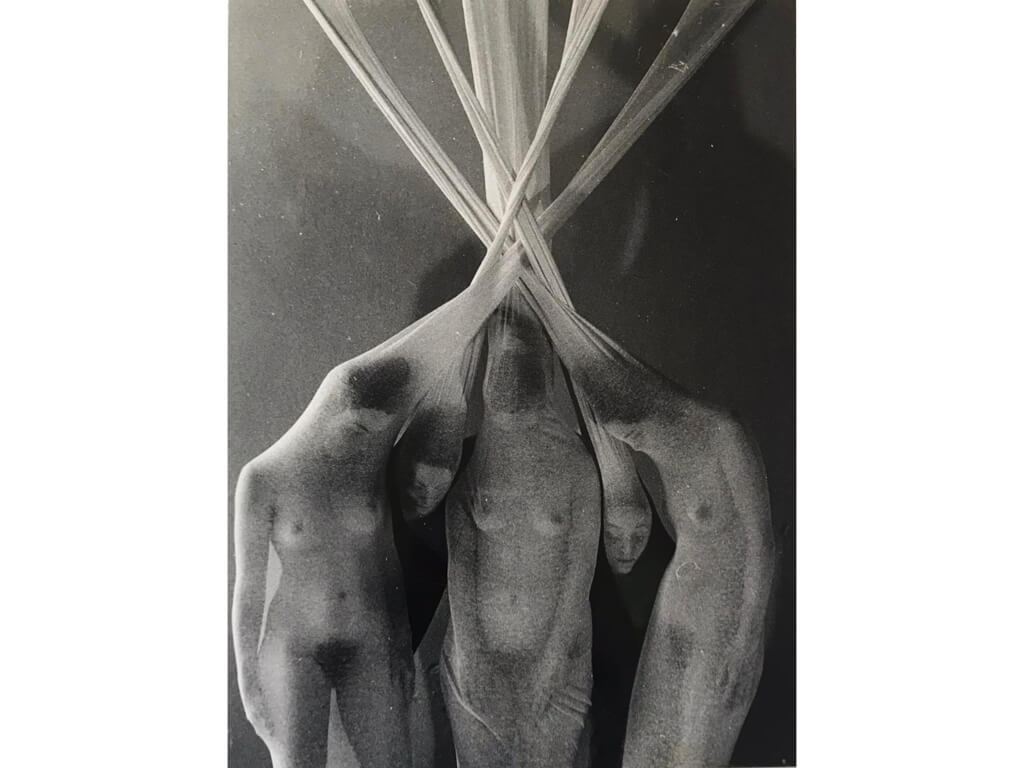 A 1994 performance examining bodies and shapes. Photography & prints by Rebecca Louise Breuer

Sketches for a performance examing veiled bodies. Photography & prints by Rebecca Louise Breuer

Examining Bodies on Bodies with slide projection or natural materials. Photography Rebecca Louise Breuer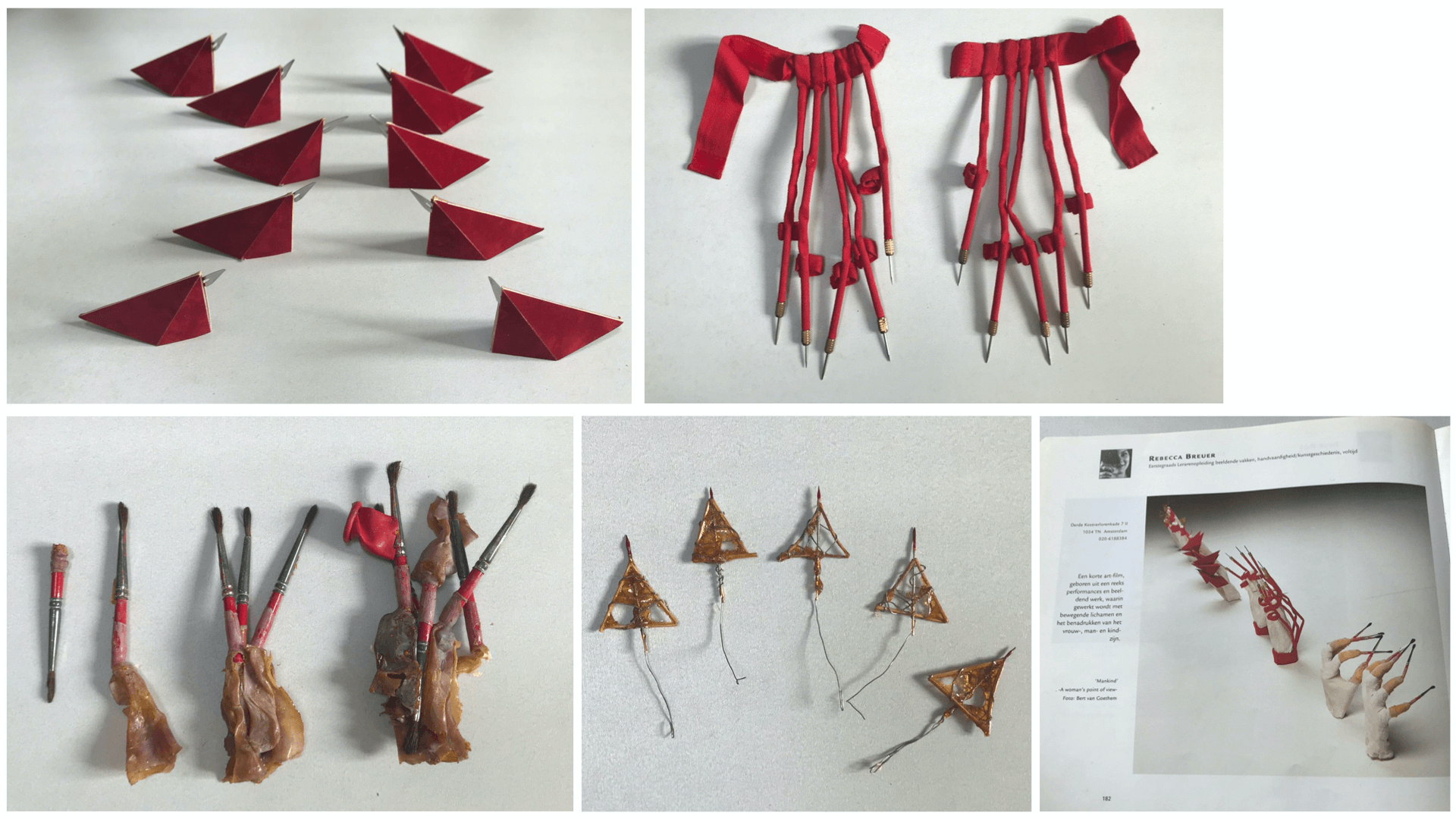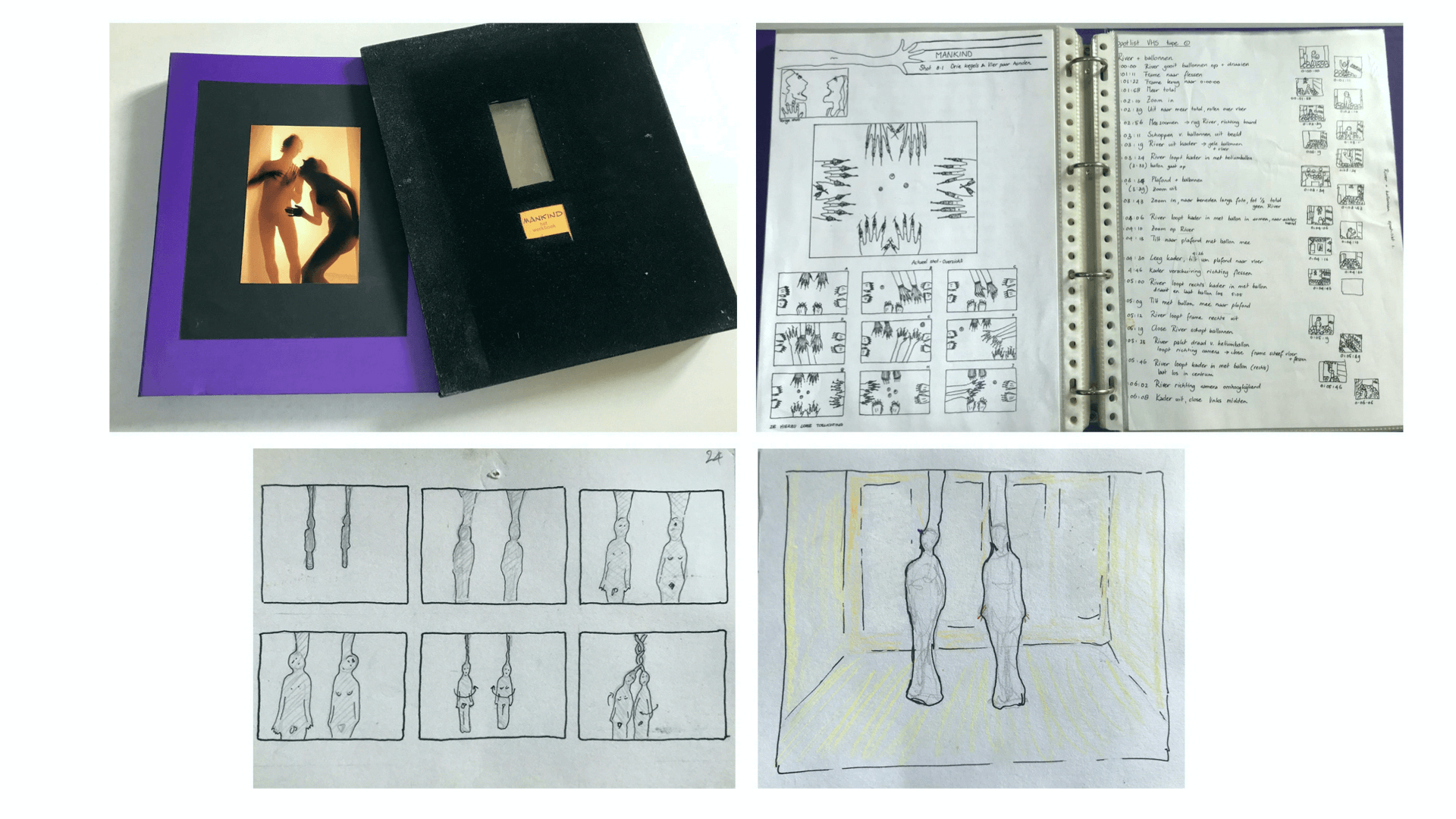 Final graduation body extensions for hands of the lover, loner, loser and leader. And the script for the art film ManKind (1995) in which they featured. Art and photography Rebecca Louise Breuer
After obtaining my BA in Fine Arts, Art History and Teaching I became a production designer for the Netherlands Academy and VPRO (a broadcaster). Yet behind the camera, filming my former teachers, I started to think about what they were talking about when discussing the artworks the students had created.

Designs for art direction of two (1996) Filmacademy graduation films. 'Ben & Iep' directed by Michael Winter and 'Johnny' directed by Dylan de Jong. Drawings by Rebecca Louise Breuer.
Studying philosophy had always been a secret wish and the time seemed to have arrived for persuing that path. I enroled for the philosophy of arts and culture master and found myself attracted by the writings of Ludwig Wittgenstein, Arthur Schopenhauer and, perhaps mostly, by artist-philospher Friedrich Nietzsche. Just before the turn of the century, I obtained my MA with a thesis titled Nietzsche and the Rebirth of Tragedy in Film Art.

The design of my MA thesis (1999), the inside consists of words only ;). Photo Rebecca Louise Breuer
Then I partied like it was Nineteen Ninety Nine. Oh and purple was definitely my my favourite colour at the time.
The Current Century¶
To exist is to differ - Gabriel Tarde
As an artist and philosopher the twenty first century brought me the challenge of finding a job. Even though my two diploma's didn't make things easy, after a few years of free-lancing as an editor for radio and film, stylist for photographers and body paint and onstage model, I came across a vacancy for lecturer visual culture at the Amsterdam Fashion Institute - AMFI in 2005 and got the job.
I lectured film history, philosophy of photography, art and culture and enjoyed sharing my knowledge, skills and enthusiam with students and colleagues in programmes such as Fashion & Visual Culture, Fashion Theories, the Makerslab, the Theoretical Backbone and Graduation Projects.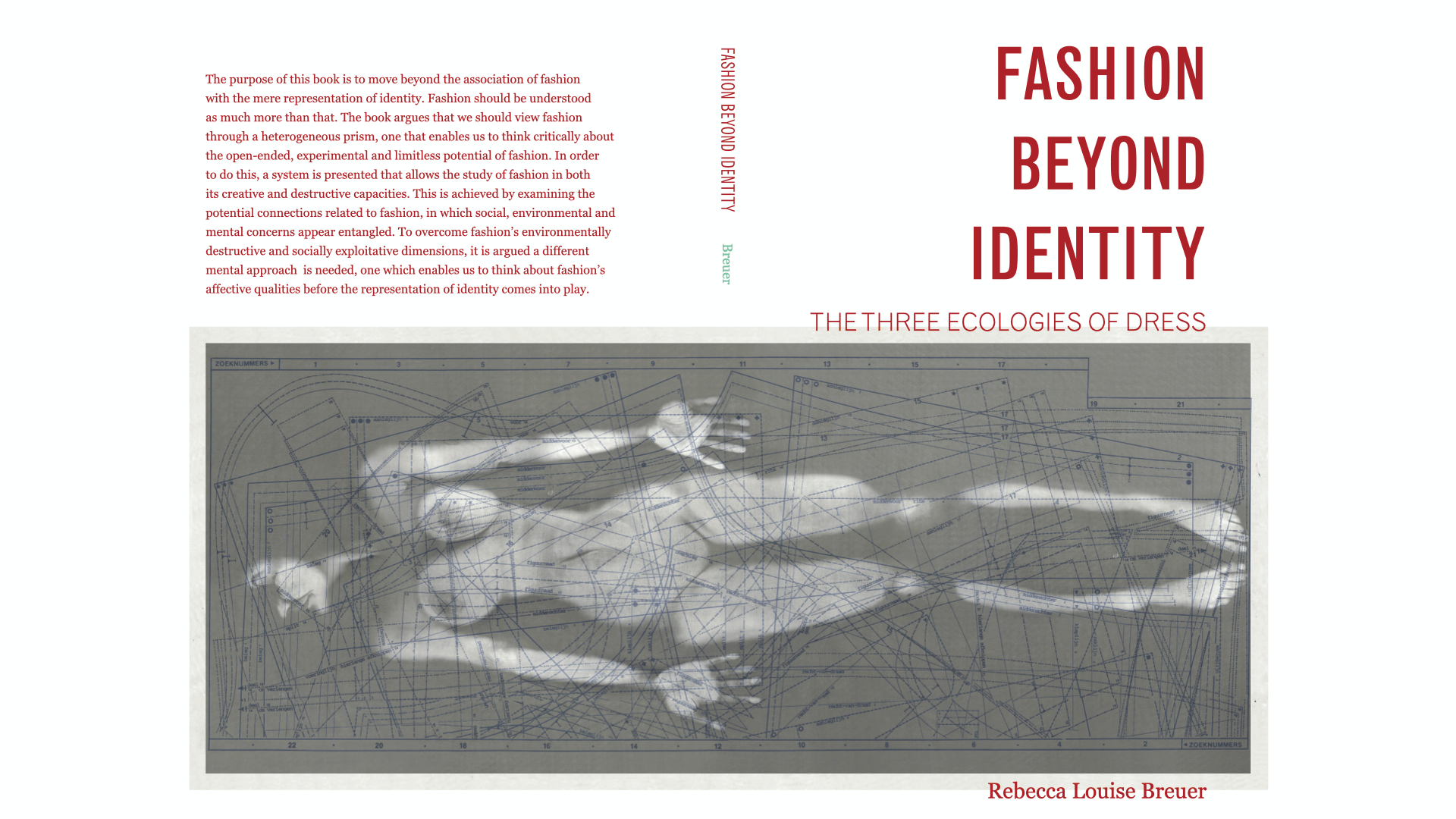 The cover of my dissertation (2015), design Asher Boersma, cover image Aranka Sanderman.
Much like after I had graduated from the University of the Arts, the need for critical and analytical reflection became more urgent. And after contemplating the idea of persuing a PhD to perform in-depth research into what more there could be to fashion than its identity communicating qualities, I started reading, thinking and writing a text that would become my dissertation titled Fashion Beyond Identity. The Three Ecologies of Dress.

An illustration of my current research interest into the lived-body experience of technology worn directly on the body.
Upon completion of my dissertation, my attention was drawn to the (human) body, once again. Intrigued by the affective qualities, encounters, assemblages and intensities the wearing of cloth and clothing can bring about, I was a granted funding for an exploratory auto-ethnographical research project into wearer (user) experiences of technologies worn directly on the body. If you'd like to find out some more about this project from 2019 check out this final report (in Dutch).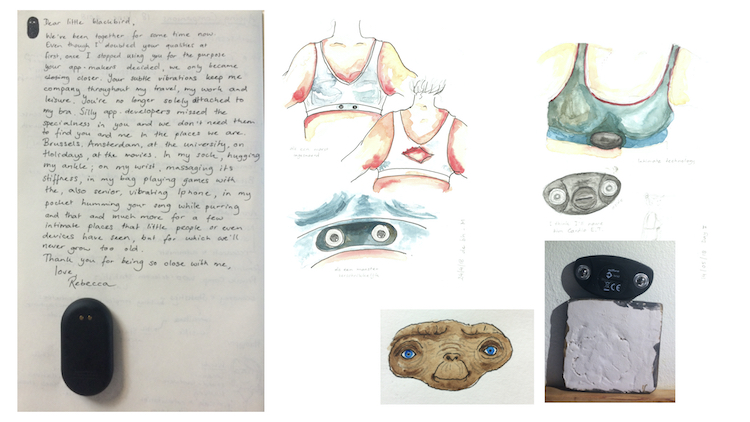 One of my findings from this research project was that wearing these devices caused an intimate relation to occur. The posture corrector, on the left, became like a little blackbird and, due to its haptic communication, almost felt aline. The sports bra with the heartbeat monitor was monster-like at first, but reminded me of E.T. later on.
Currently, I am interested in how digital fashion experiences may also become physical. Questions that intrigue me and direct my current research are: 'How does a digital fabric feel and become intimate?', 'How do our digital identities and lived-body experiences merge or conflict?' and 'Which stories may we be able to tell and experience in the times to come?'. I hope to discover some tools during the course at Fabricademy that can help me research these questions through a research through design methodology.
Some Things that Affect me¶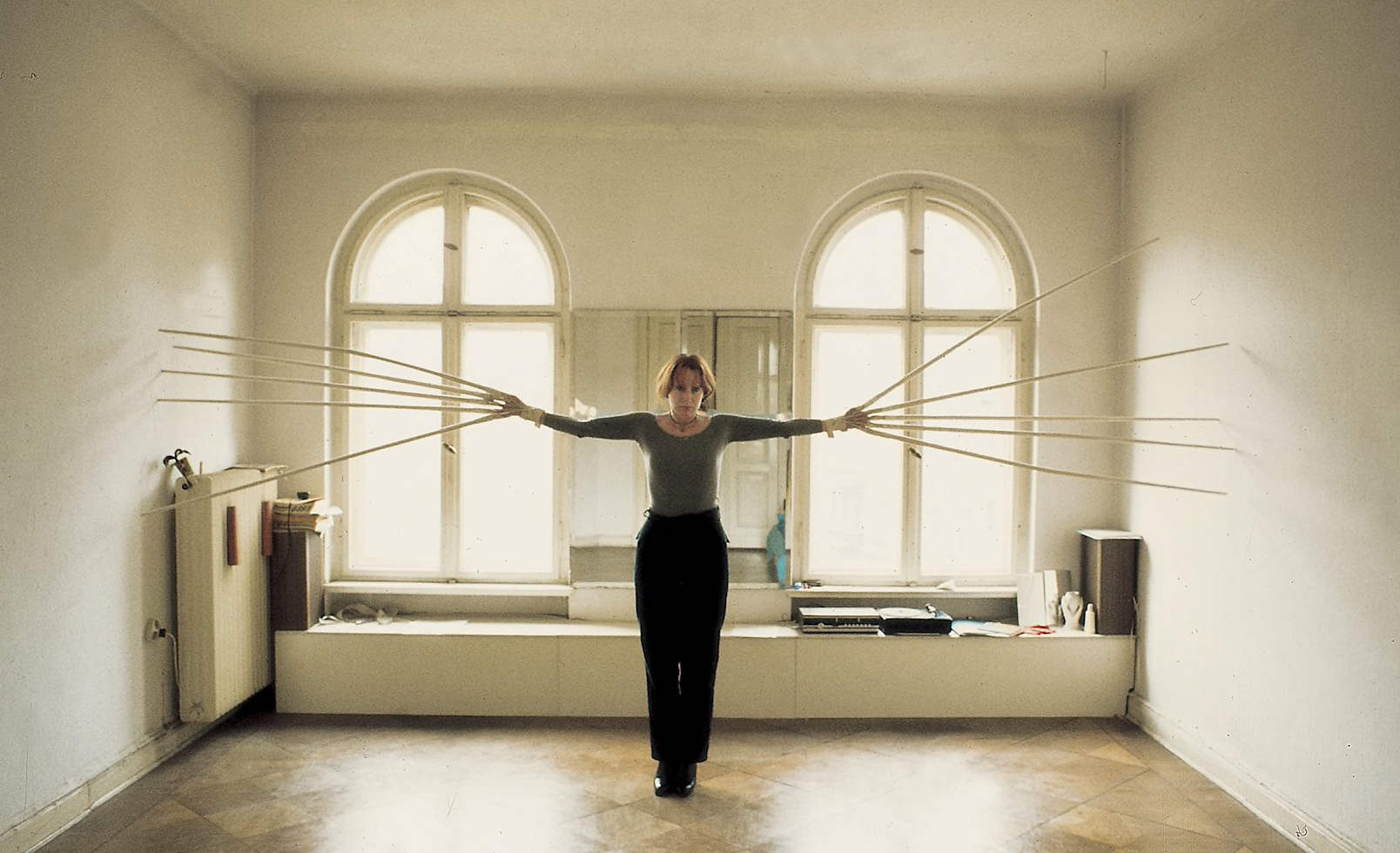 © 2019: Rebecca Horn/ ProLitteris, Zurich
During my time at art school I discovered the works of Rebecca Horn. I like the way she examines the bounderies of the body.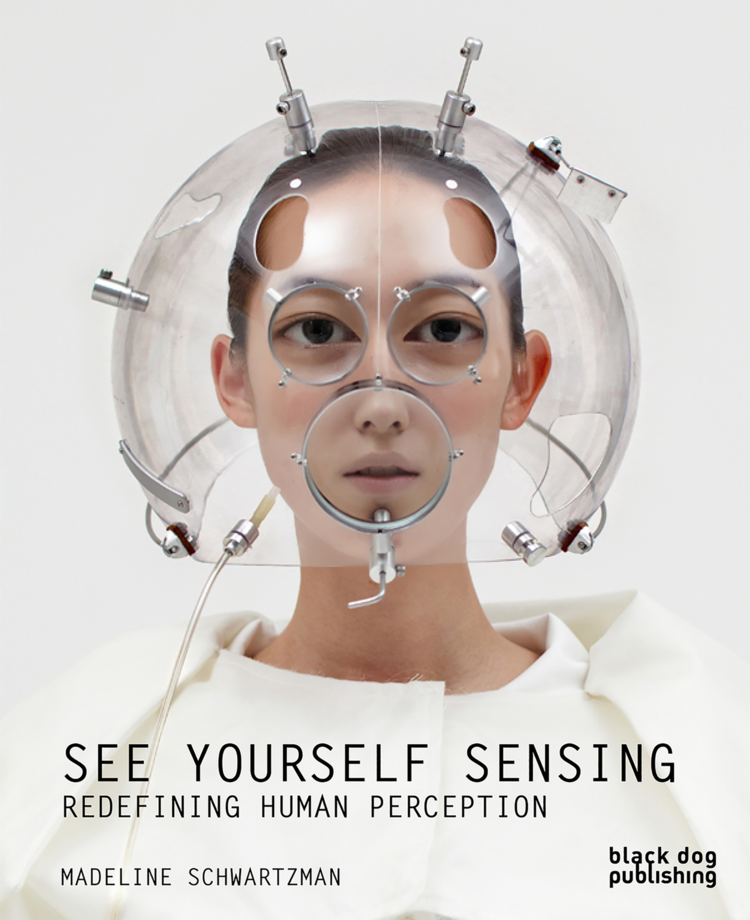 Madeline Schwartzman, © 2018 Black Dog Press Ltd.
This is a book I recently bought featuring many artists that explore the body, the senses and technology. A great source of inspiration.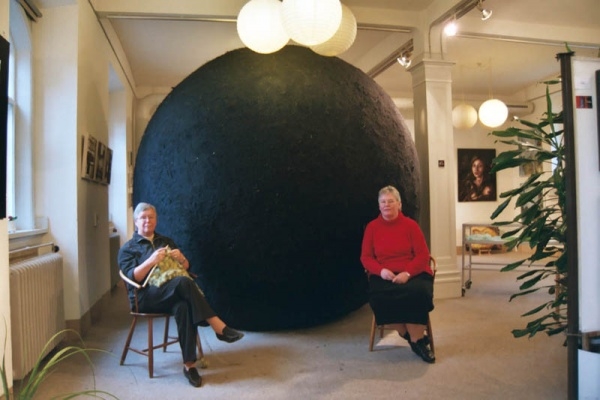 © Yvonne Dröge Wendel, Black Ball 2000
I love the work of Yvonne Dröge Wendel, she researches the place of objects in space and their relation to human 'objects'. 'Wendel', by the way, is the name of a cabinet she married and went on a honeymoon with.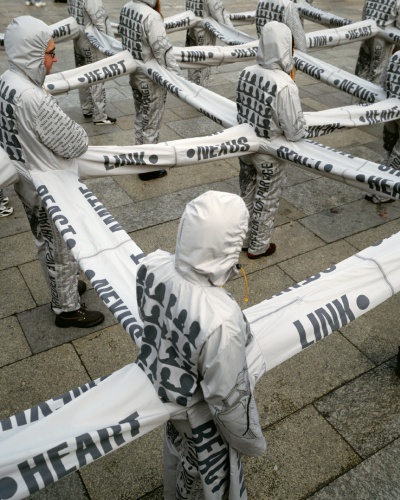 Nexua Architecture X 50 Intervention Köln © Studio Orta 2001
I really like the engagement present in the works of Lucy and Jorge Orta. This is only one of the many examples that can be found here.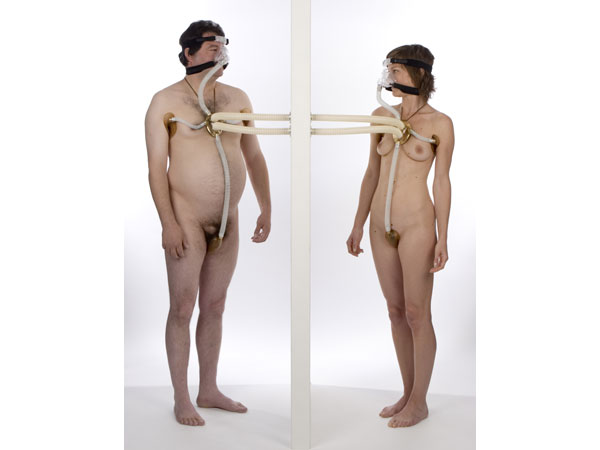 © James Auger, Smell+ 2009
Since people that like each other's smell are more likely to stay together, Auger's idea of this 'Blind Date' isn't actually that bad.
---