Manifesto¶
I put again this slide, extracted from this recitation about storytelling (I already spoke about it in Week 11), because it helps me reminding what is really important to me to write my manifesto.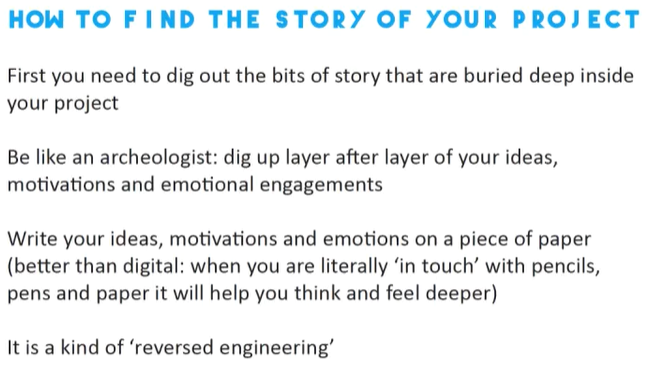 My Project Philosophy¶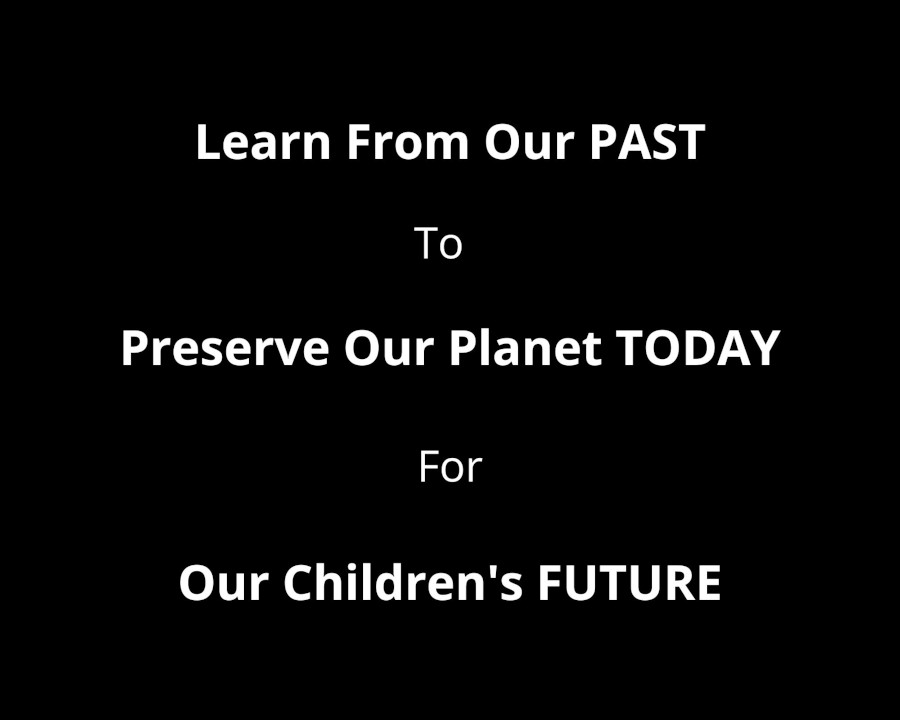 Sustainability¶
As far as possible, I want to lead this project through a sustainable process.
I want to include it in every future creation, it has become an absolute priority to avoid plastic, chemicals and products made without taking care of human rights and health.
So, for this project, I want to pay a special attention to :
the sourcing of my fabric in particular, and all the furniture and materials : where does it come from, how has it been made and transformed, by who etc...?

my dyeing process, which will be natural with biochromes or bacteries

my pattern, which I wish zero waste
A definition of sustainability found here
The goal of sustainability is the creation of cycles of behavior with the greatest long-term benefits for the greatest number of people. There are three defining elements of this: economic, social, and environmental sustainability.
Environmental sustainability may be the most obvious. This means that we want to encourage habits that will not have negative long-term impacts on the environment, including the preservation of resources. Social sustainability refers to creating a balance of social equity of fairness. We want to avoid practices that are inherently exploitative or which are only beneficial to some communities at the detriment to others. Economic sustainability means creating products that can realistically be incorporated into existing markets. You can create the most environmentally responsible products in the world, but that won't matter if you can't produce it at a cost people can afford. In terms of textiles, this is also important because design matters. A responsible product still won't sell if it's ugly.
Transmission¶
What and how do we transmit to our children ?
Through this project, I would like to explore this topic, exploring the mother to daughter relationship, and thinking about what I received myself from my ancestors.
A question of integrity : it is important for me not to stand by and watch what is happening. I want to be able to watch my children in the eyes, and explain them why we cannot continue to consume without having a reflexion on how it was made.
Give a sense and a value to objects, here to a clothe : My daughter wanted me to make her the dress of her dreams, like those worn by her favorite actresses... Well, this is a beautiful project, for sure ! But something was wrong in this idea...in fact, that is to easy. They are used to have everything they want, without making an effort to have it. Life isn't as simple, and that is what makes it so tasty !
So little by little, I will try to bring her in this project, so that she can see, learn, and understand what it means to make a garment 😉!
Educative aspects¶
Find ways to propose an alternative to fast fashion, help (young) people to think fashion differently.
Education is important to be aware of your responsablilties as a consumer. Giving money to fast fashion makes you a partner in crime. Moreover, I believe that our fast society prevent us from exploring our own creativity, our own particularity, our own choices, tastes etc...
You're fed up with being imposed the right way to wear, the right way to eat, the right way to think ? Let's change your old habits and meet your creativity !
Lots of things are already done in this field,here are some good and inspiring Initiatives I came across :
---
Last update: 2022-04-27