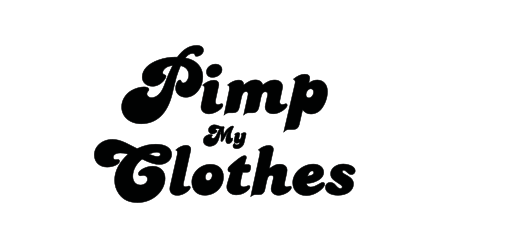 This workshop was created whith a belgian designer Idylle design and with the association Unica earth
With a designer and insired by Matisse we created clothes patch that could be use to upcycled garment.
Either fixing holes or strain or just pimping old clothes. They become signature clothes from famous and responsible designers!
The goal is to sensibilize about textile waste and extend clothes lifetime.
Tutorial¶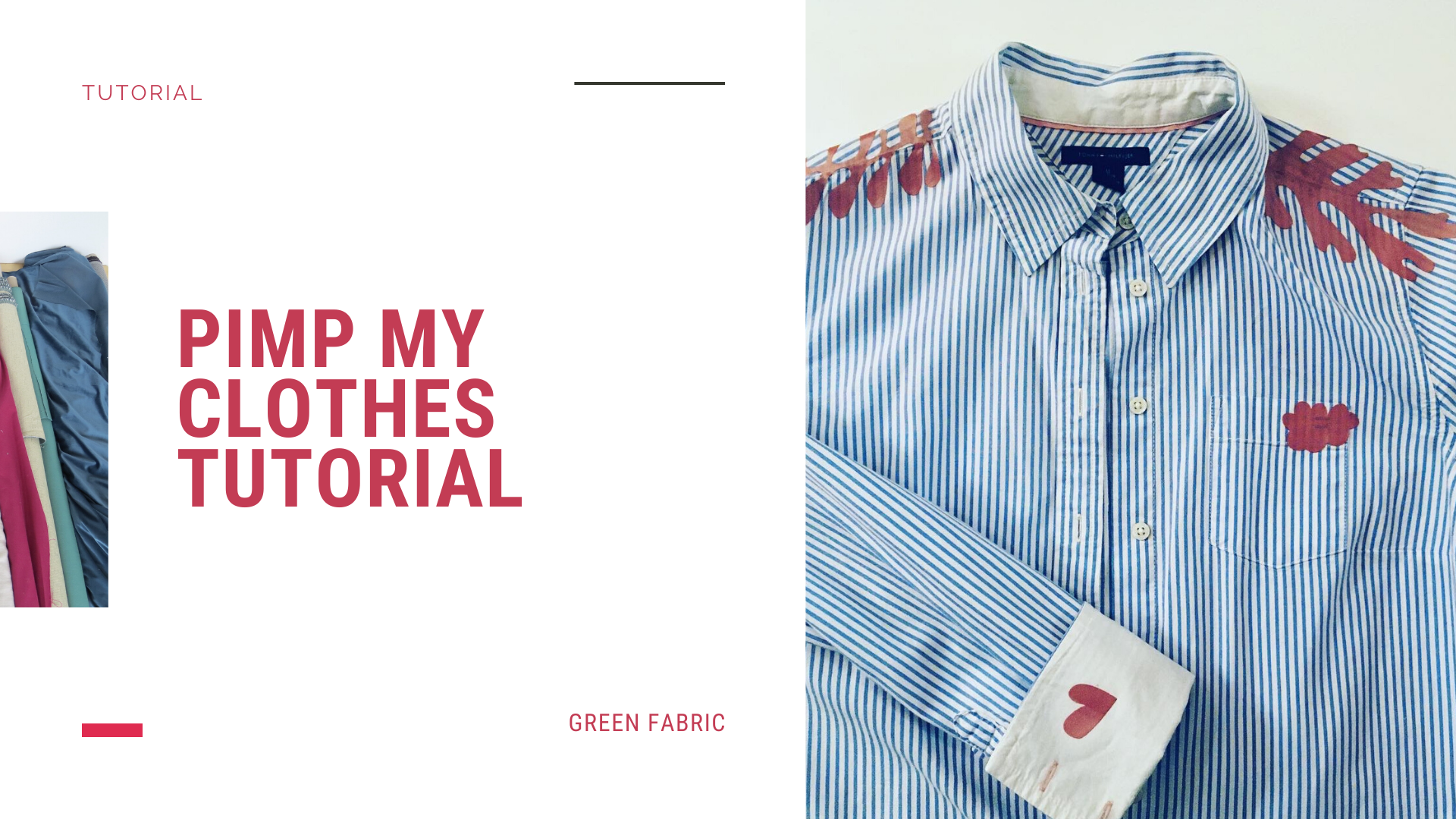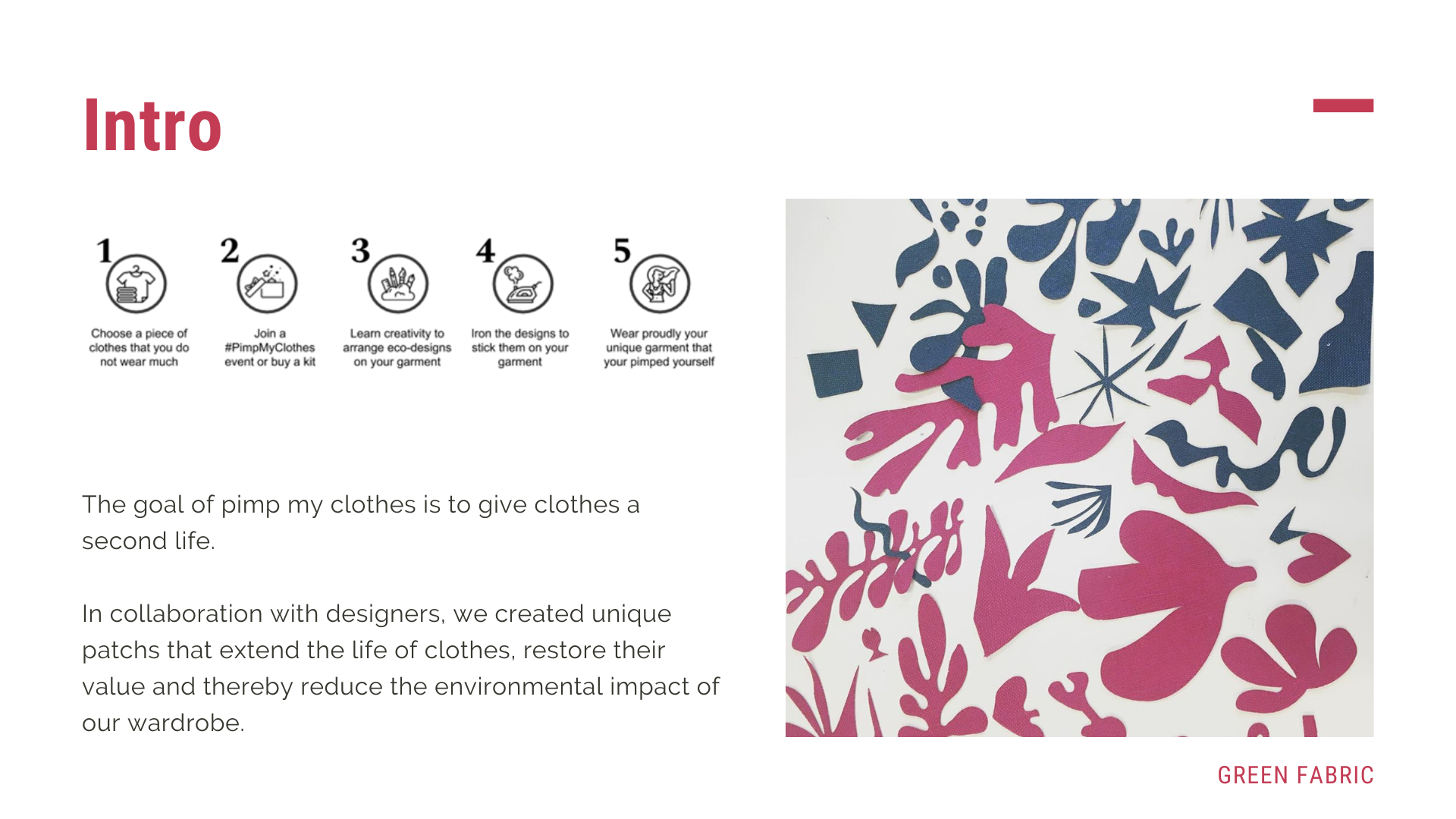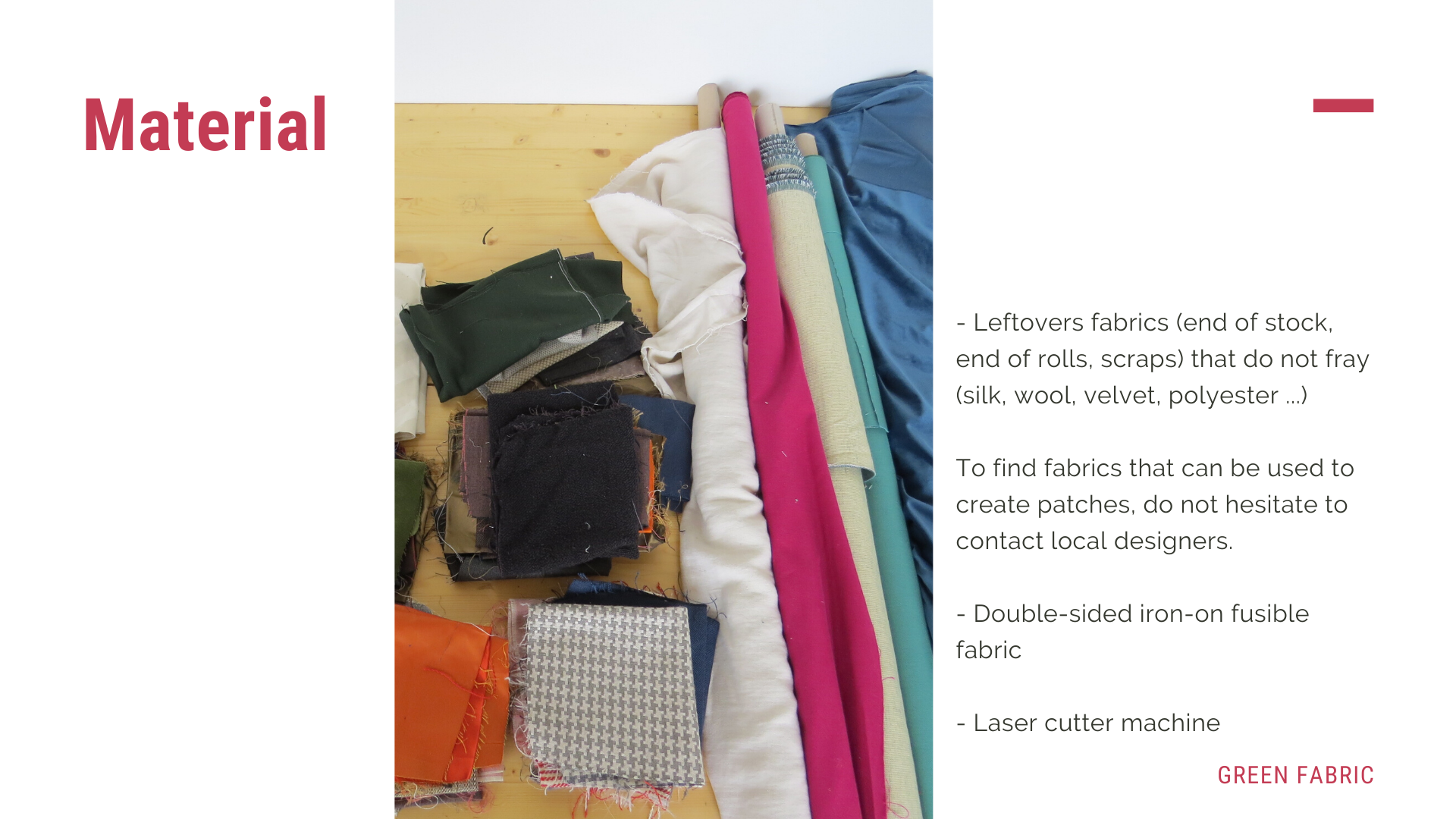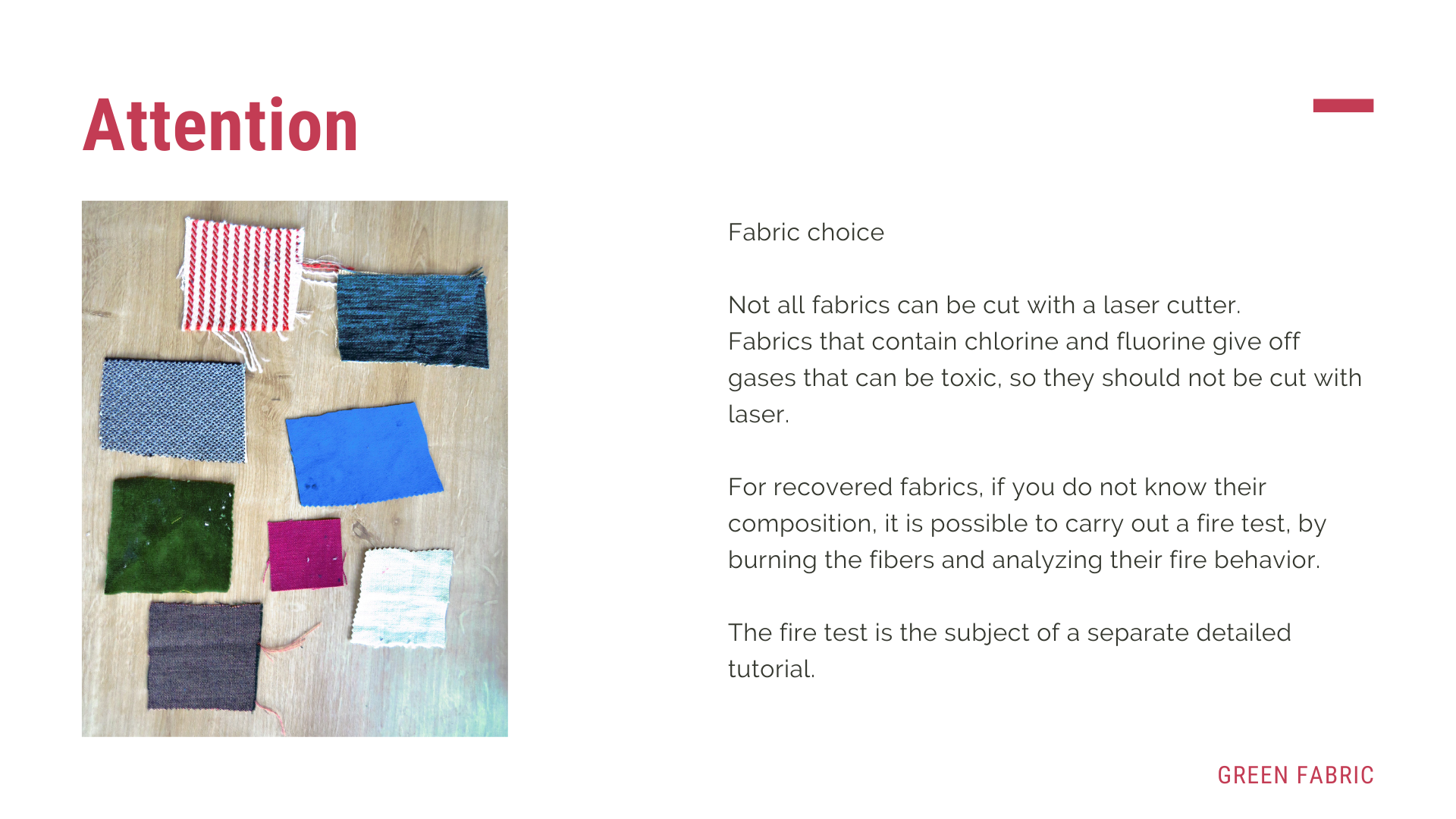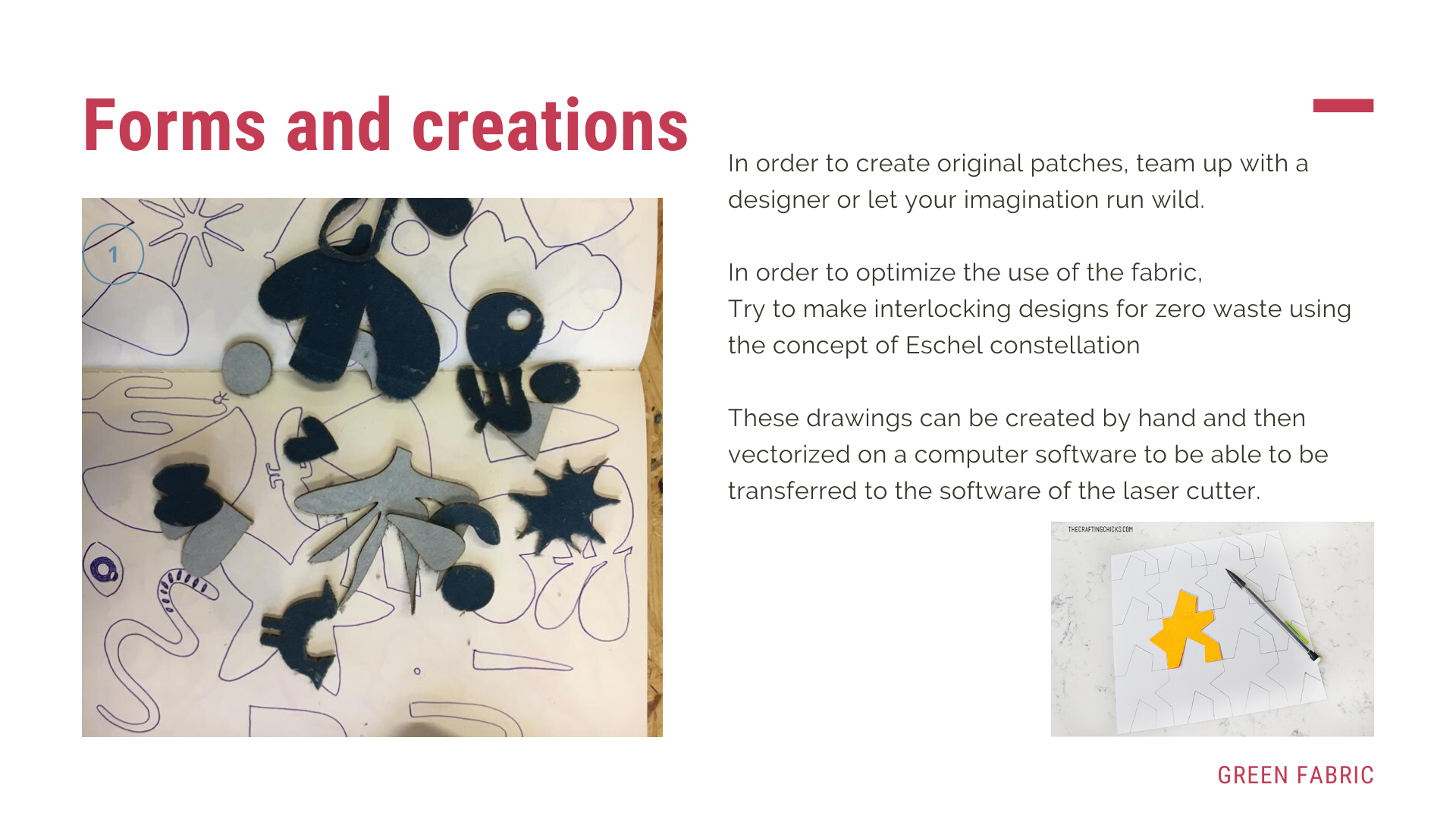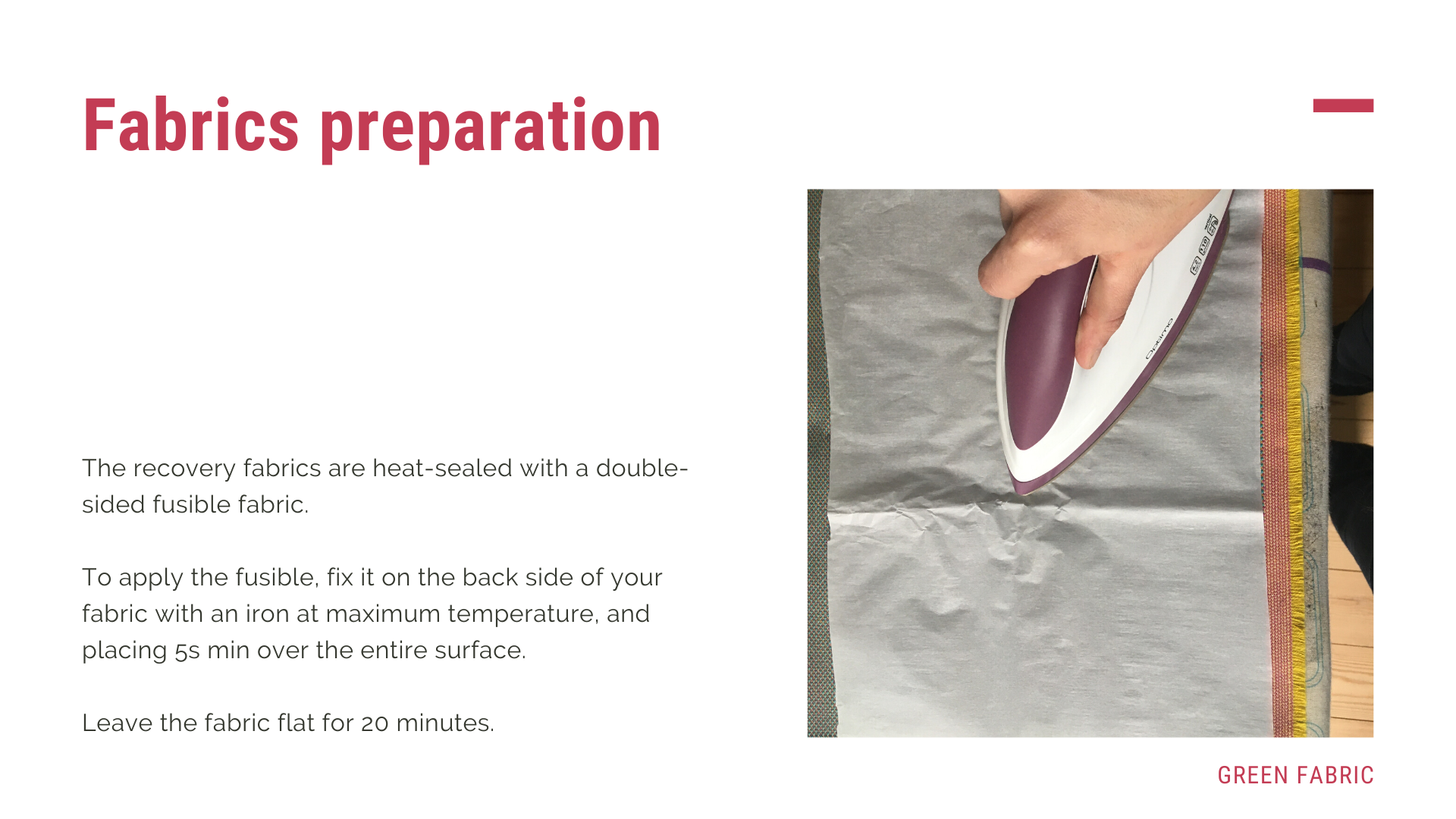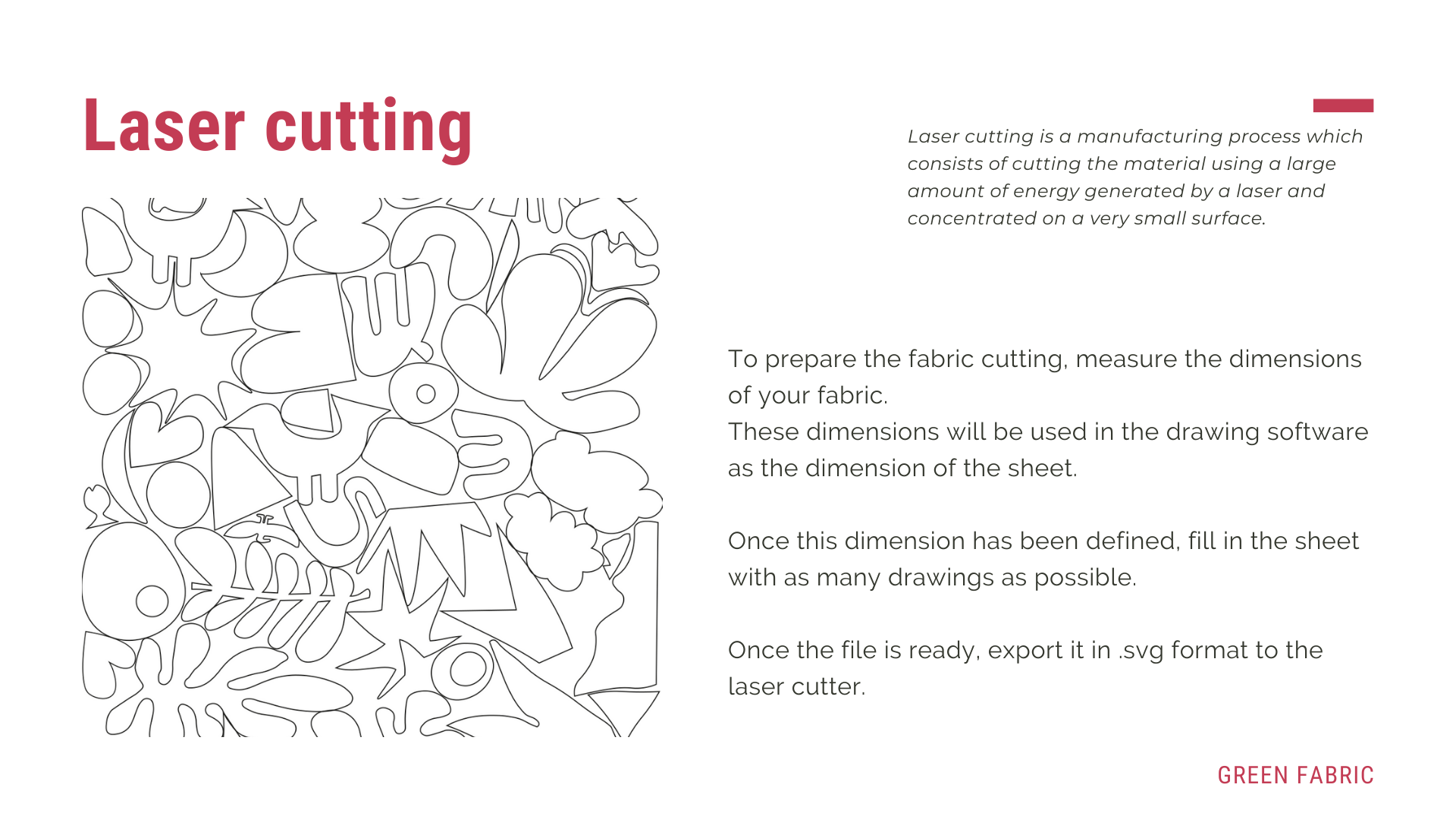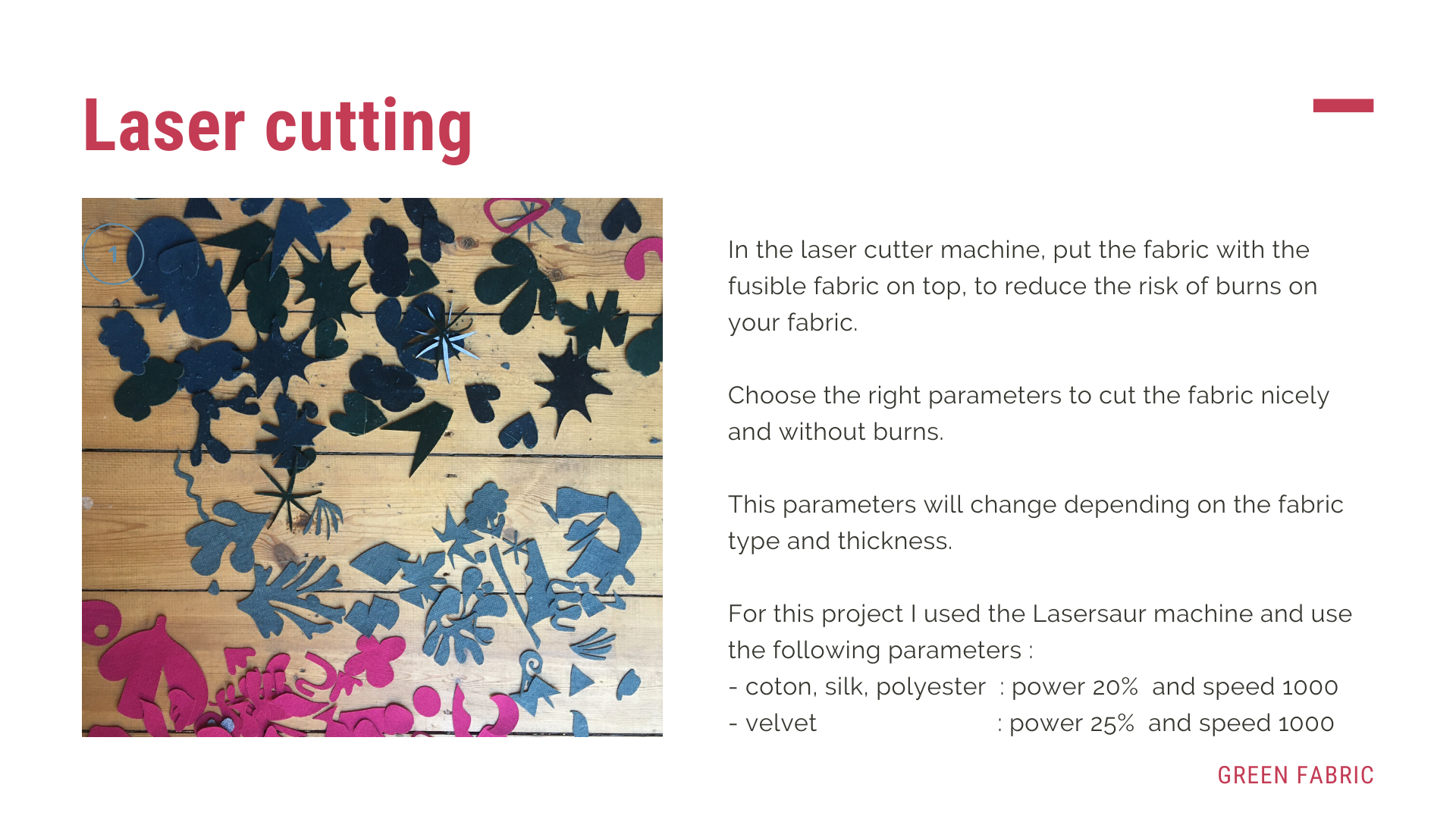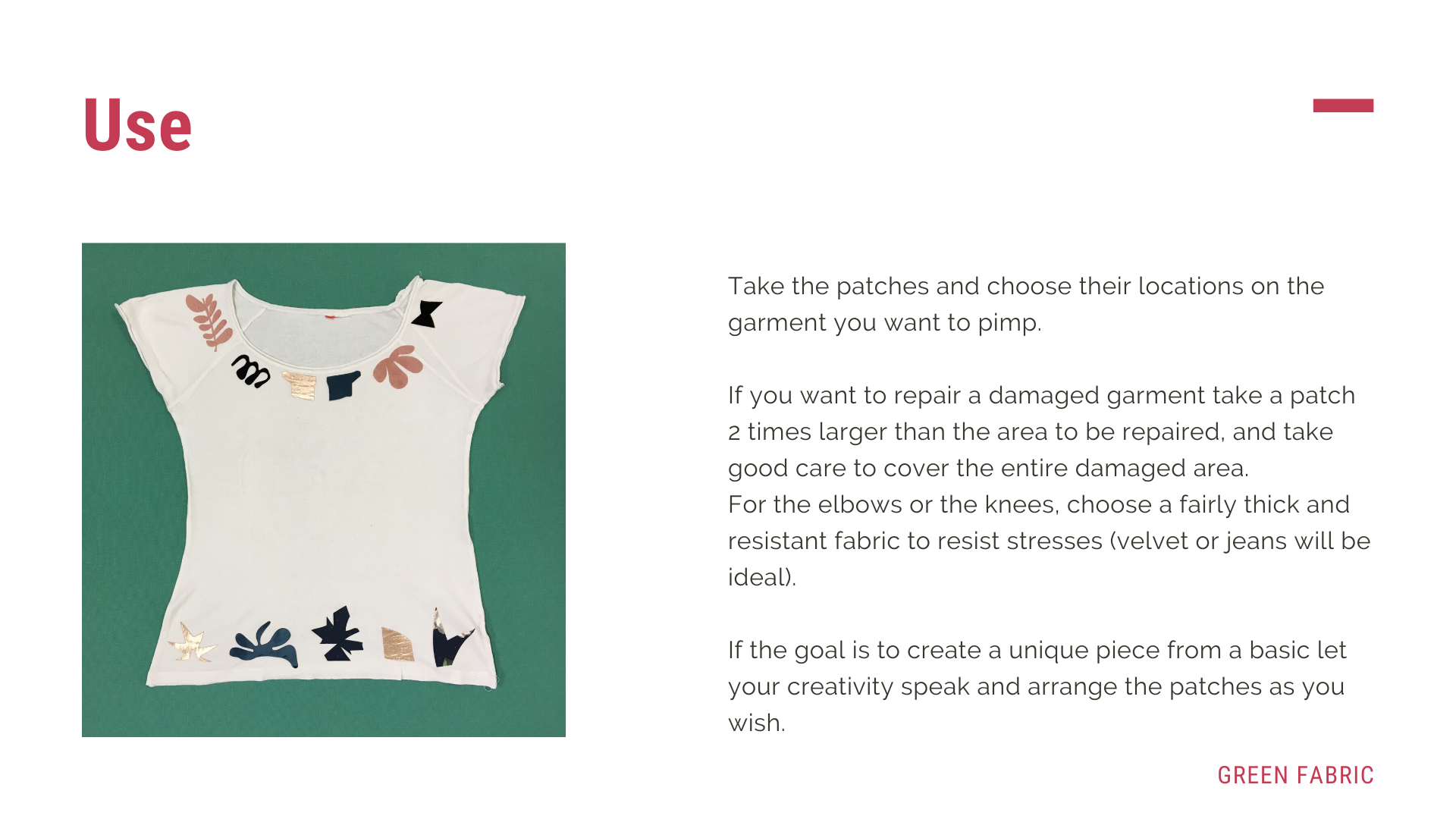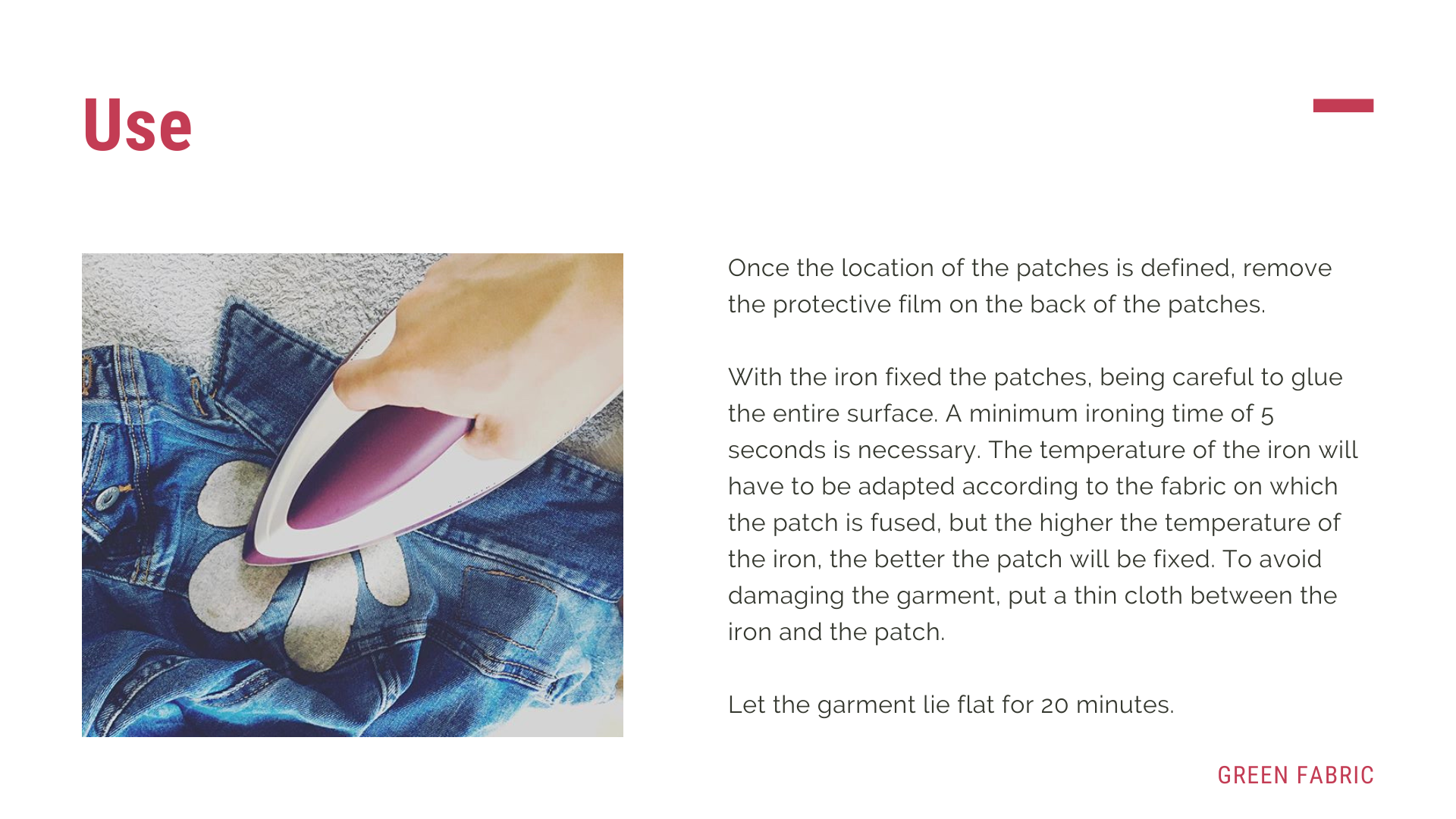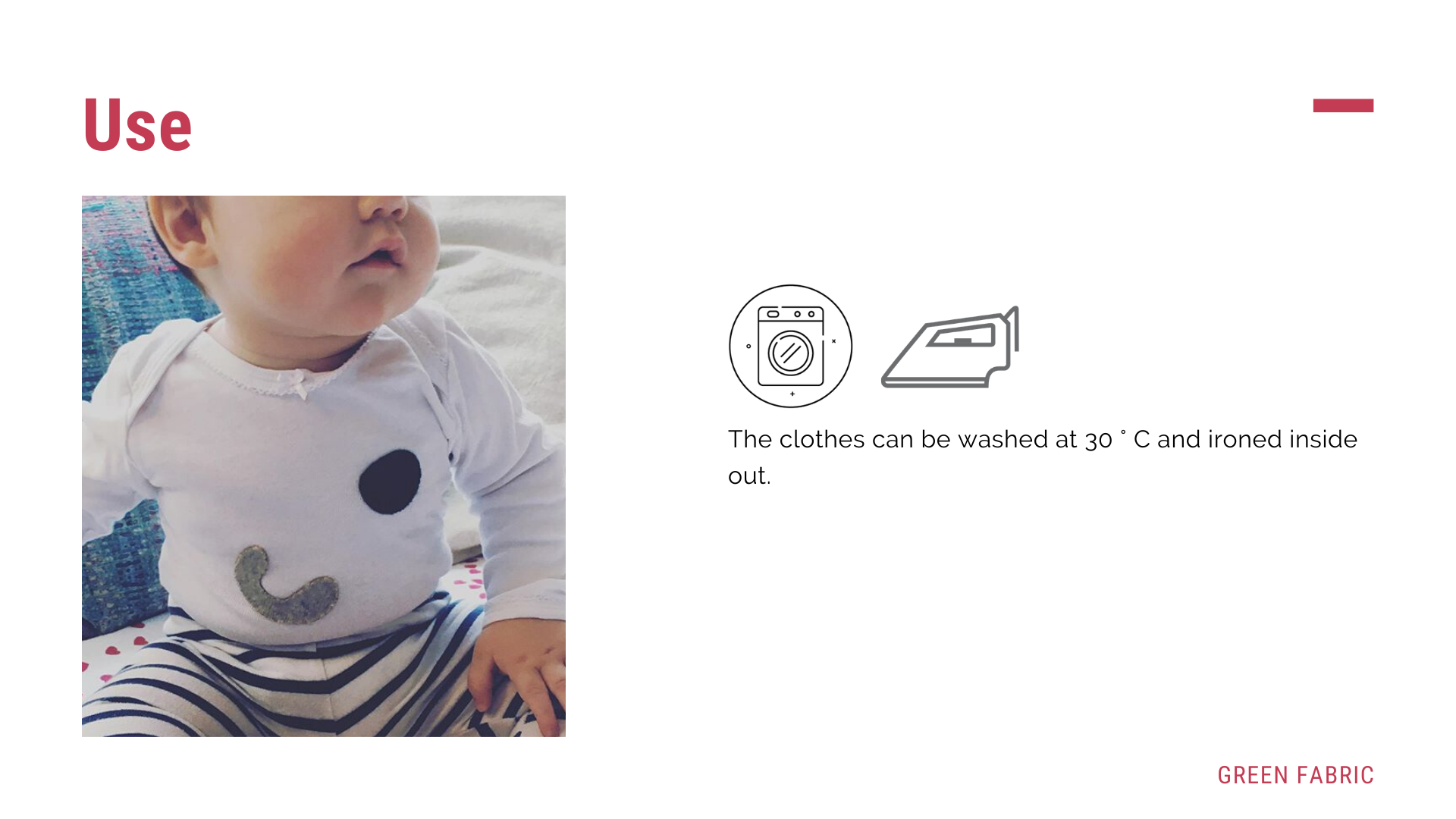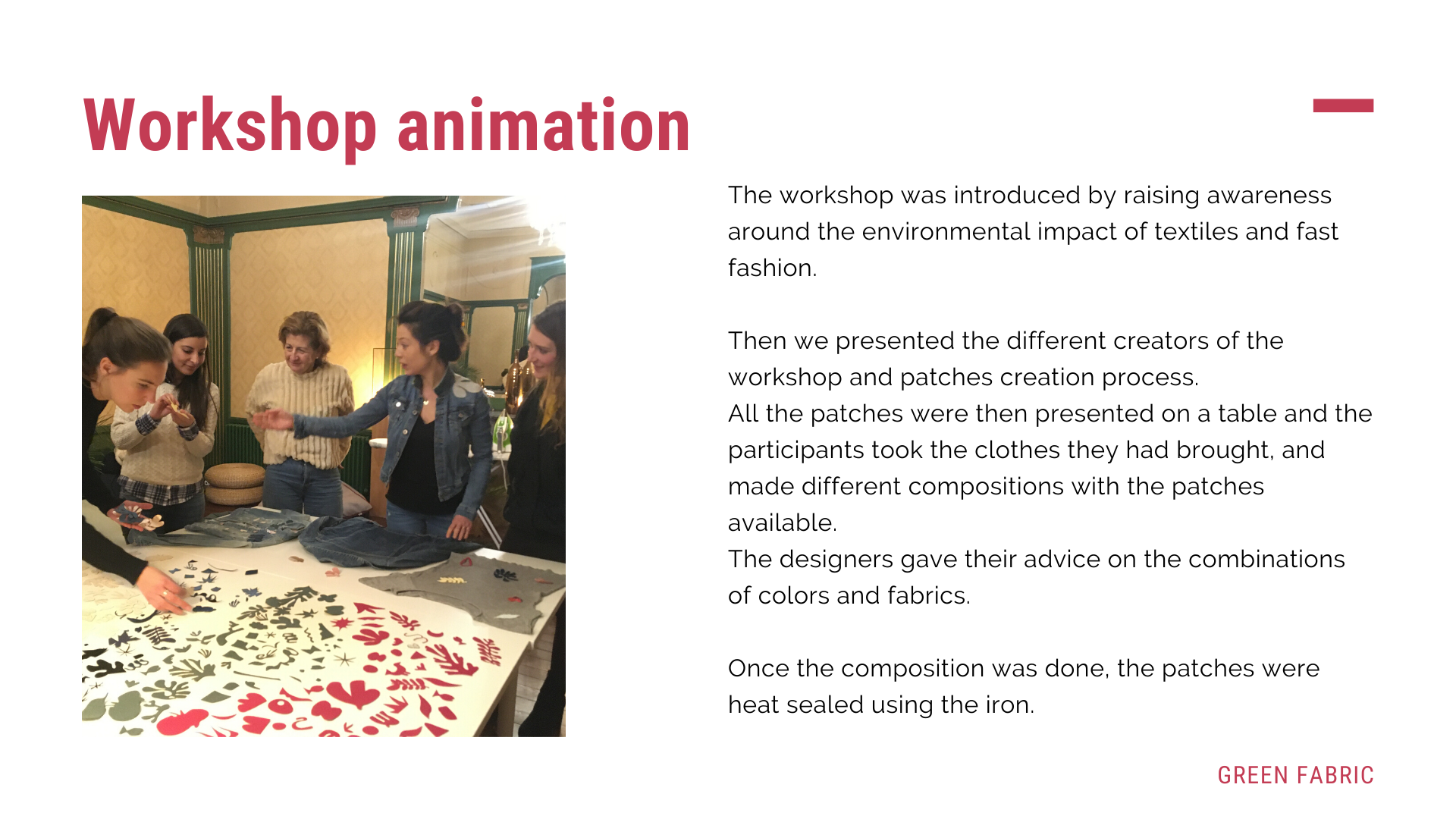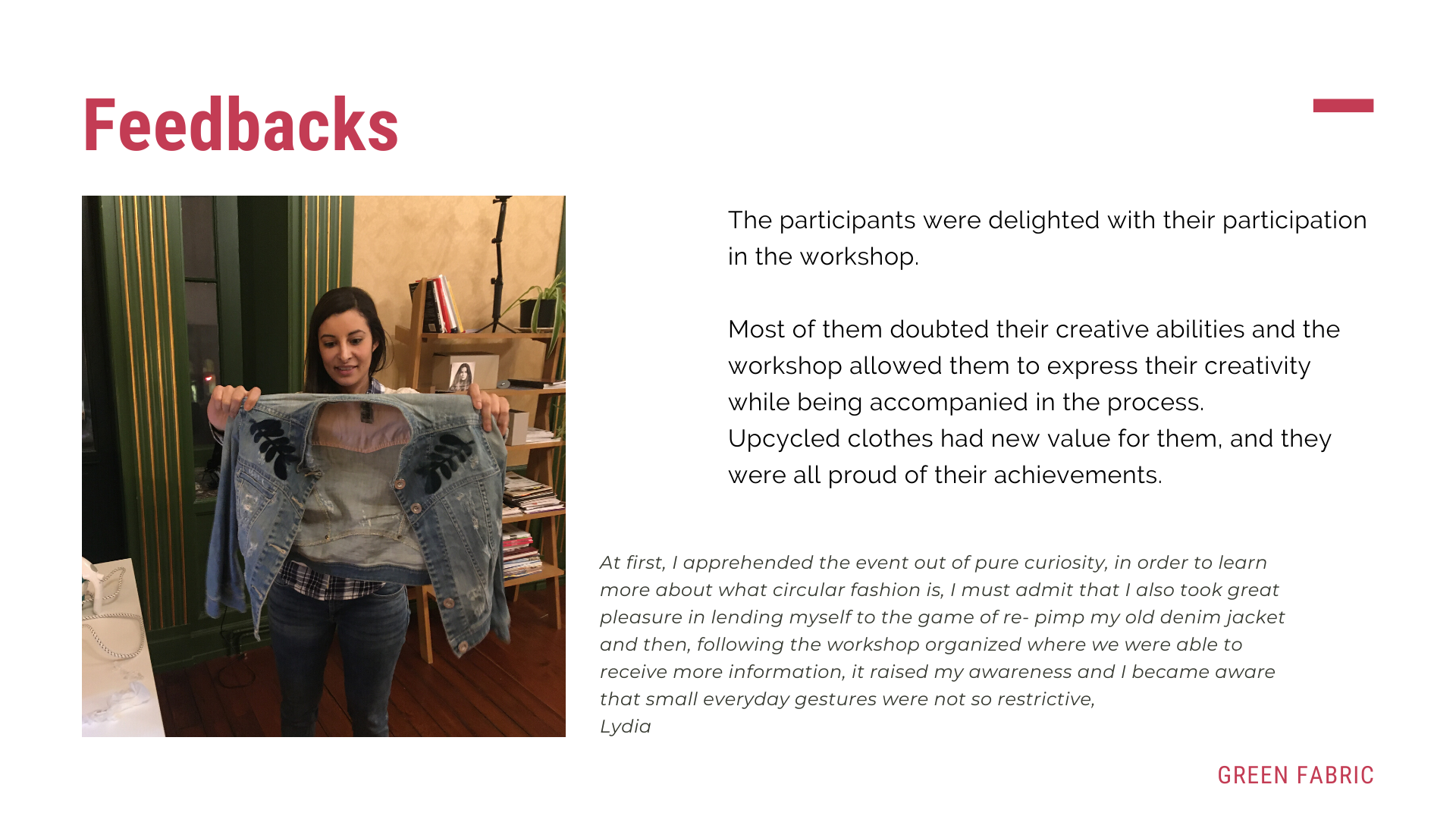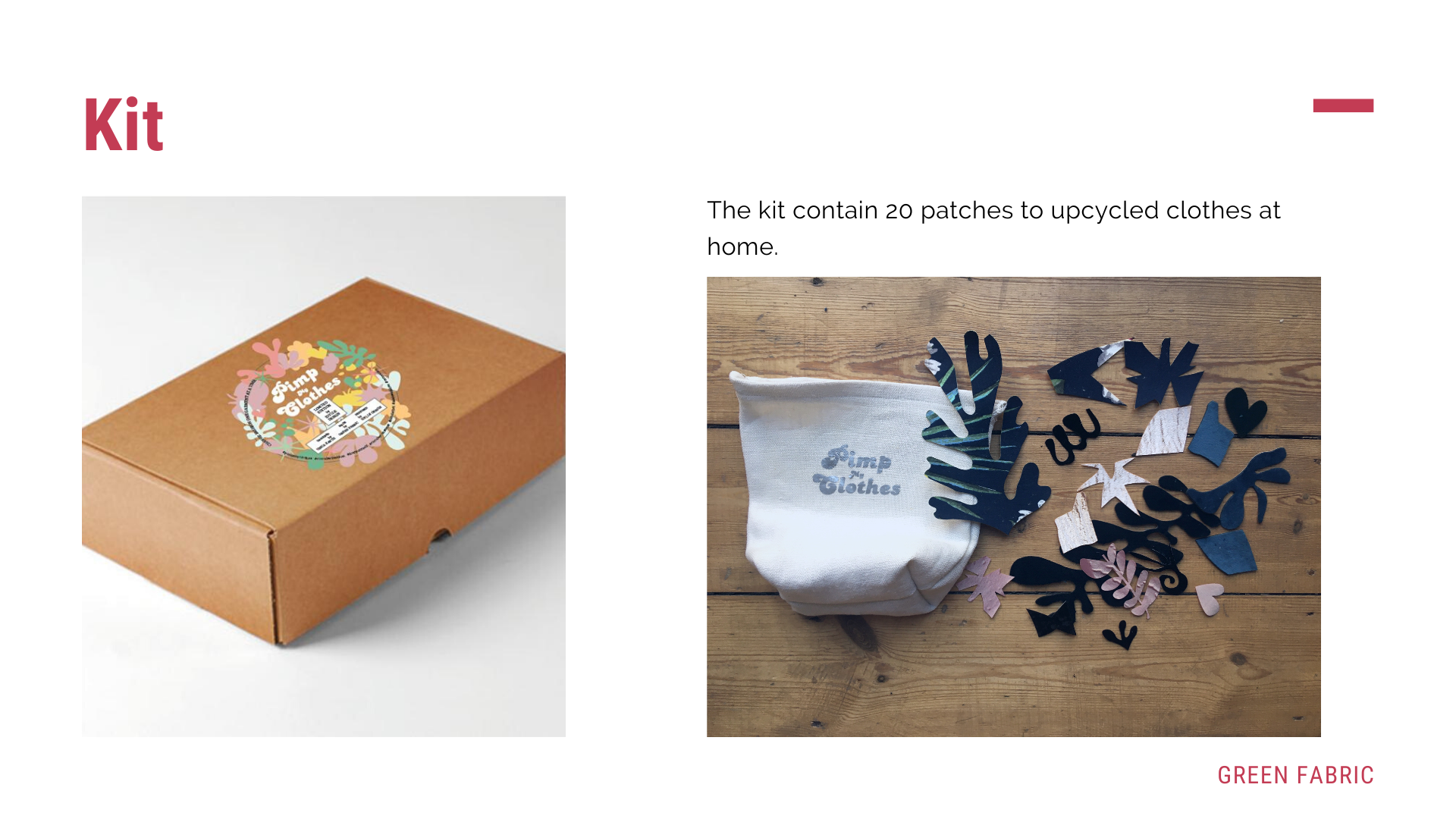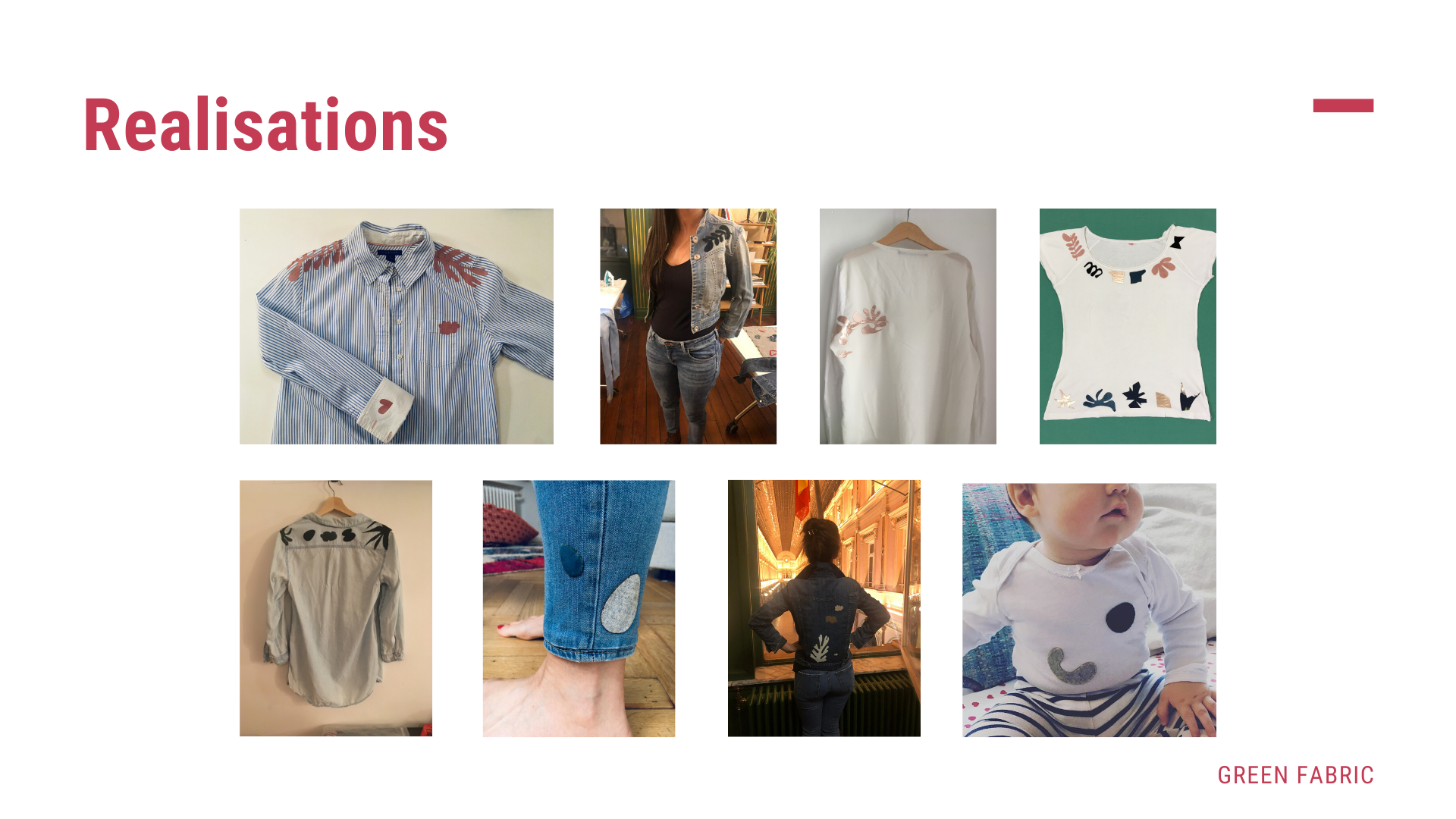 PMC from valentine fruchart on Vimeo.
These are the fabrics that can be easily use for the workshop (only use fabrics that not fray):
Wool
Polyester
Velvet
Silk
Jersey
Rayon
Cotton
To improve the pourcentage of fabrics used, all the forms were assembled together as close as possible in the drawing file.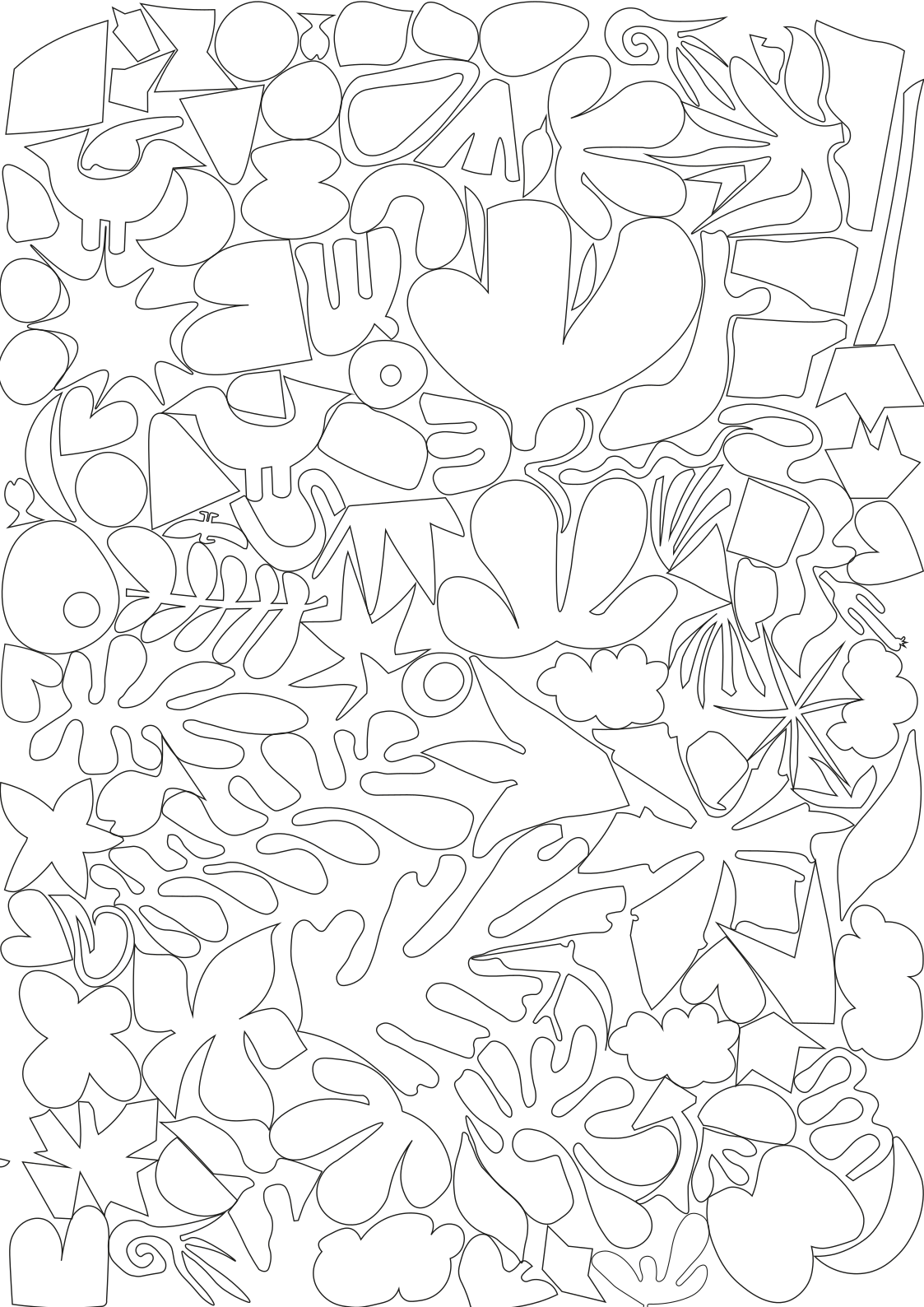 Workshop¶
The first workshop took place the 23th of january. Participants were super happy about the results.
We started the workshop with a presentation about the environnemental impact of the textile industry and then work the patches.
Kit¶
The Pimp my clothes concept can be made as boxes that can be bought and use at home.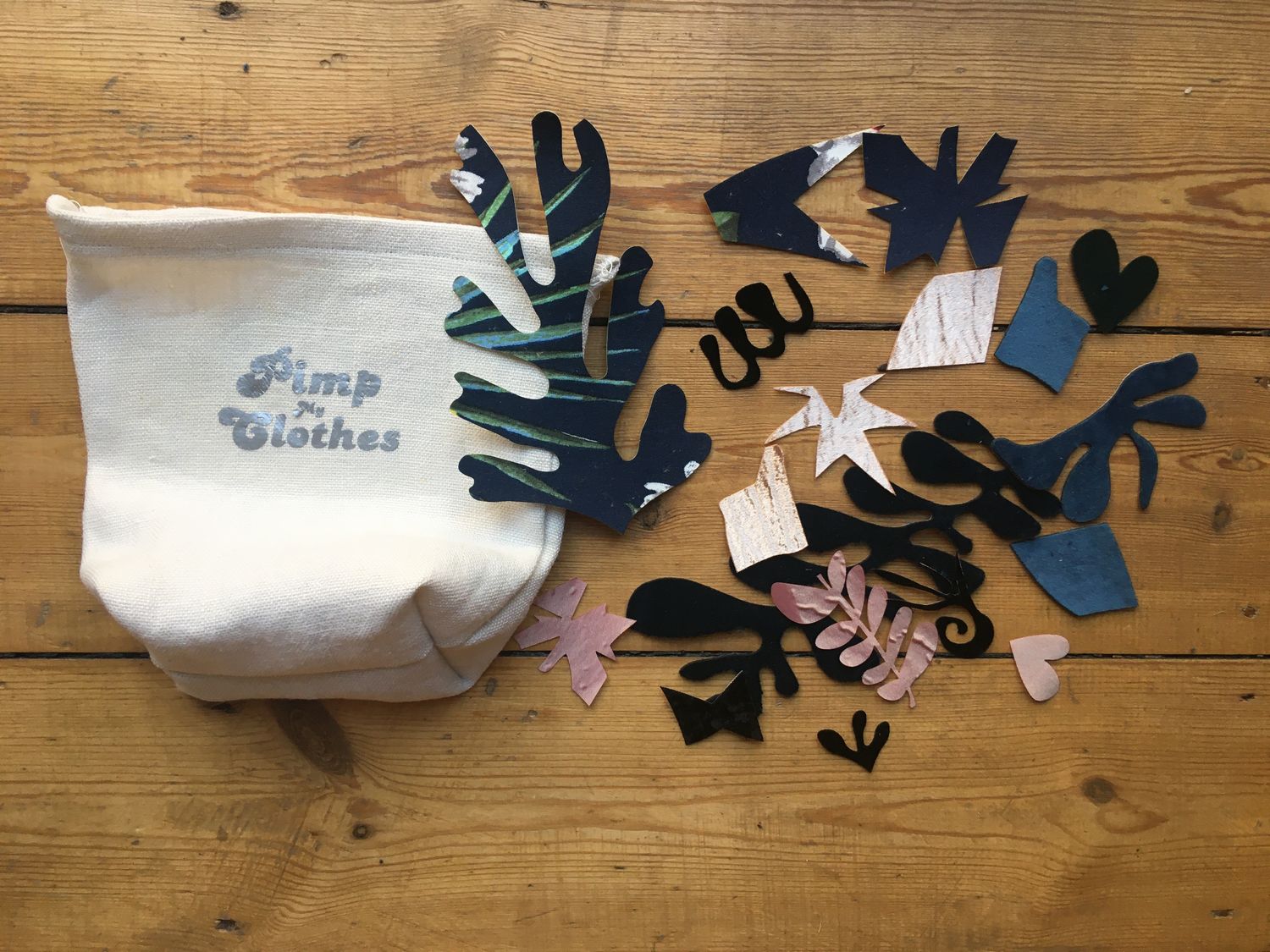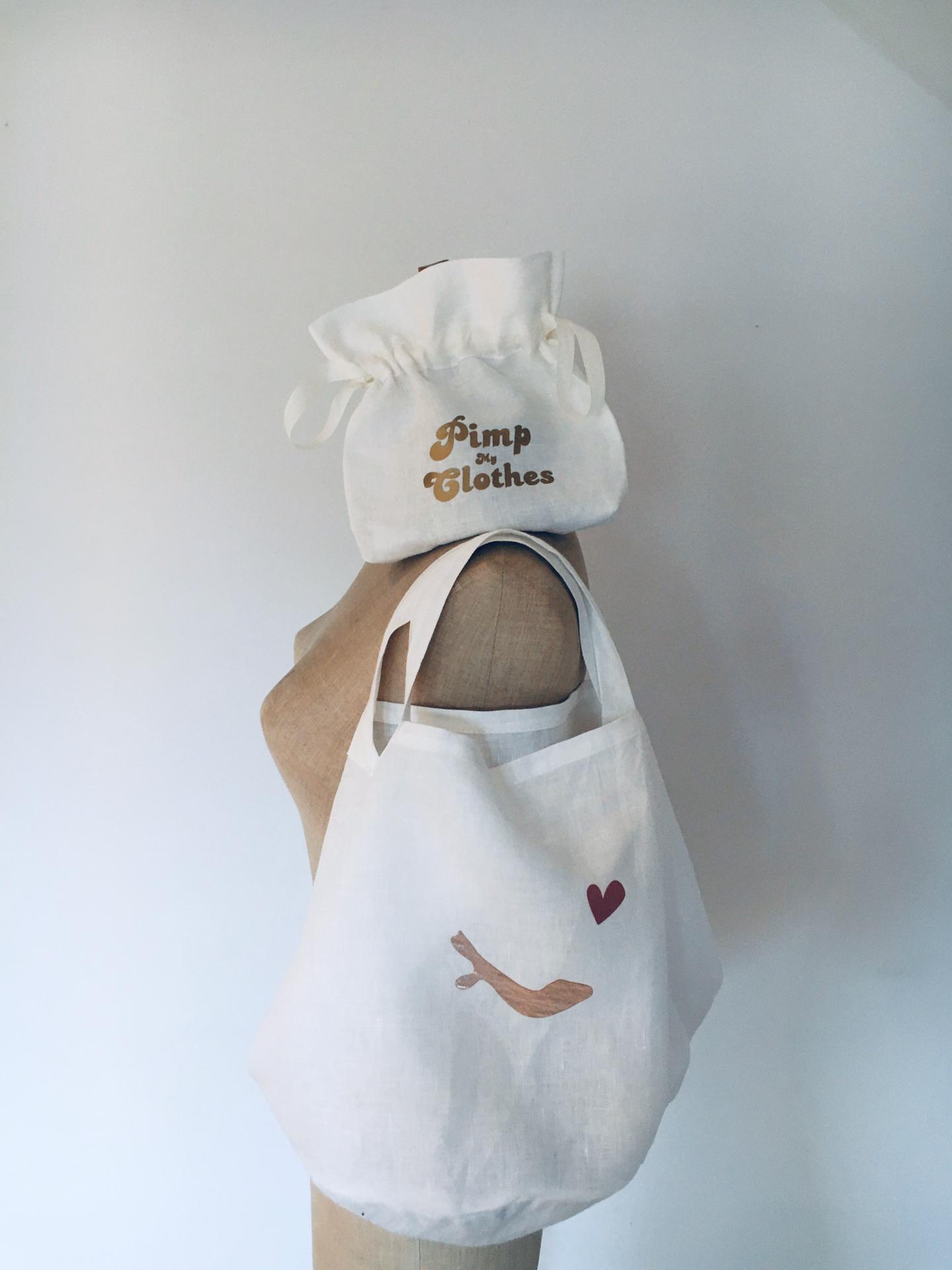 The following tutorial will be included in the kit
Benefits¶
Sensibilize about textile waste
Reduce textile consumption
Improve autonomy
Knowledge sharing
Connect local creators and consumers
Know how¶
Fablabs
Laser cutter
Drawing software
Feedbacks¶
'At first, I apprehended the event out of pure curiosity, in order to learn more about what circular fashion is, I must admit that I also took great pleasure in lending myself to the game of re- pimp my old denim jacket and then, following the workshop organized where we were able to receive more information, it raised my awareness and I became aware that small everyday gestures were not so restrictive, Lydia'
Ressources¶
Inspiration¶