With the modular basket, the project is to use the fabric leftovers with modular conception.
Depending on the fabrics types and thickness, the modular basket can be used for different purpose,
It allows to use, felt fabric, leather, wool and all sorts of fabrics that can be lasercut and do not fray.
Tutorial¶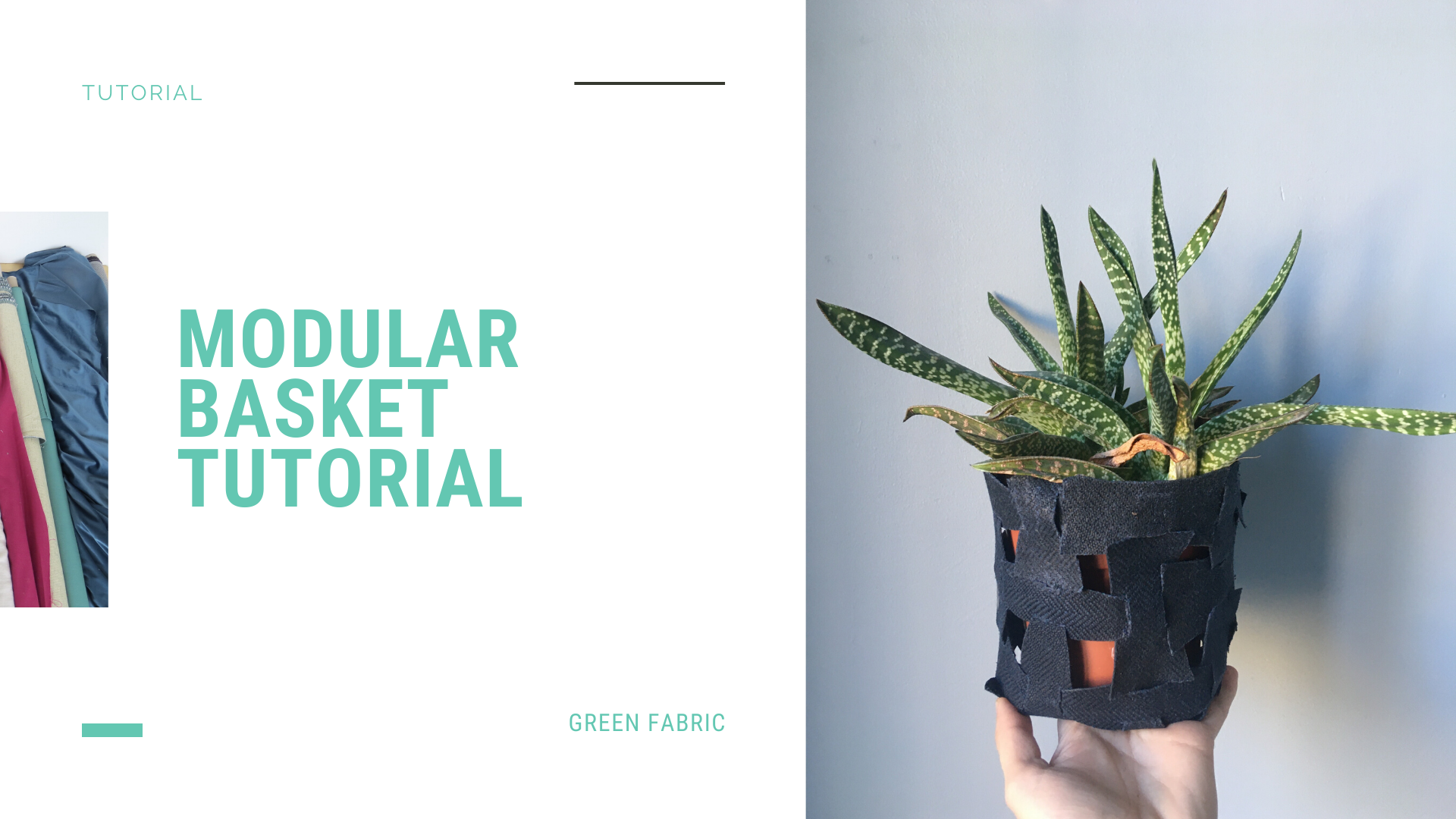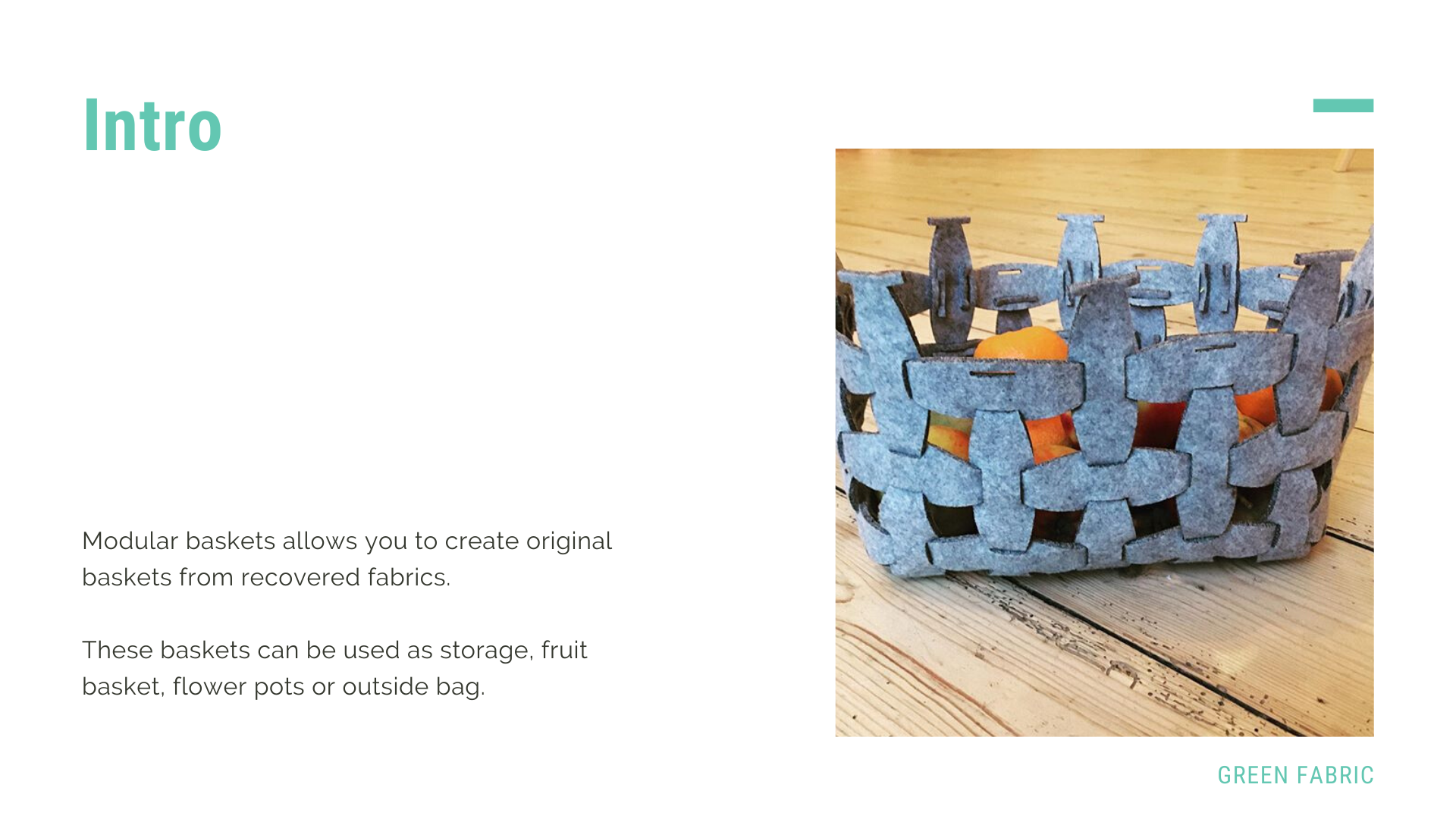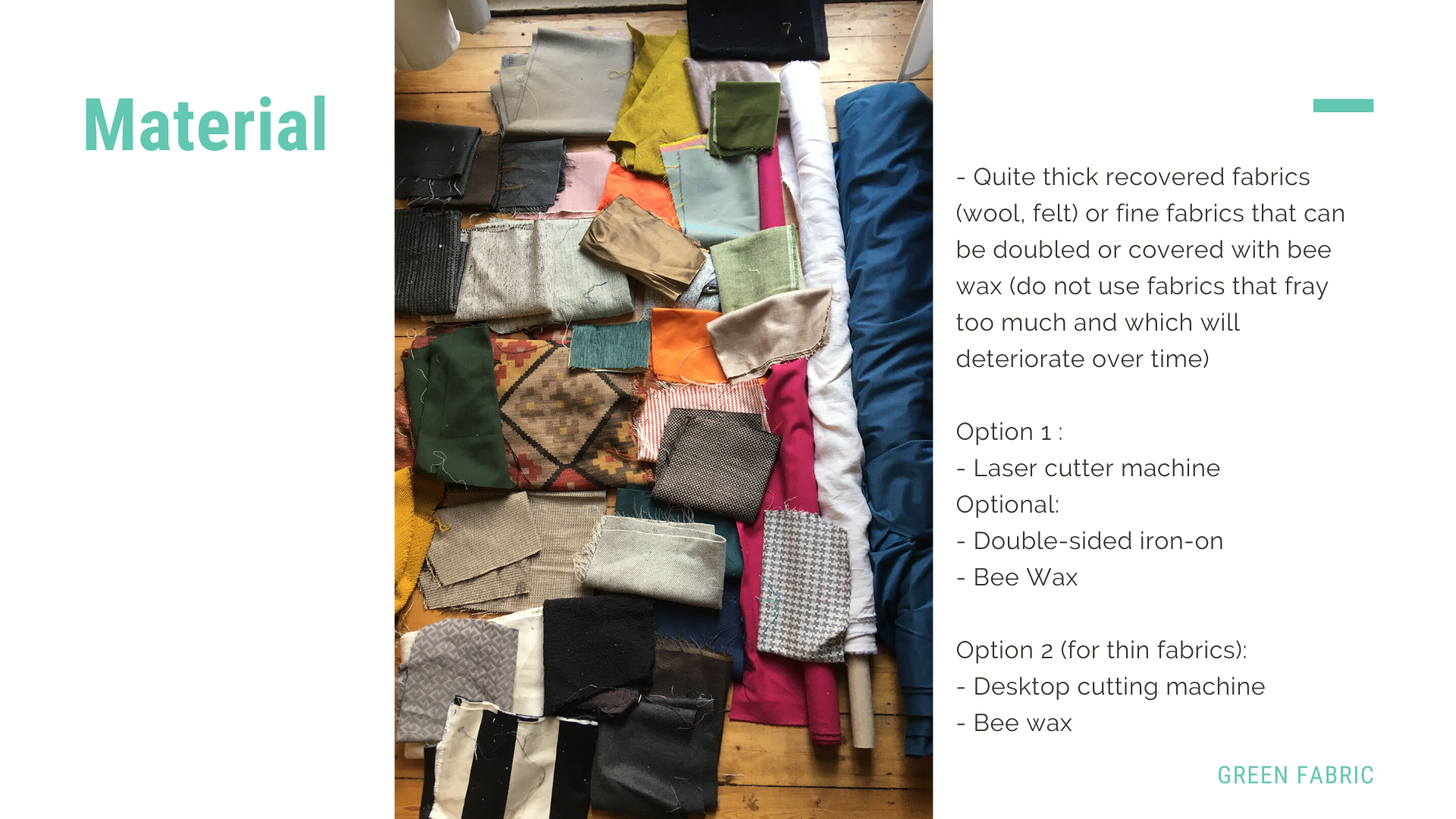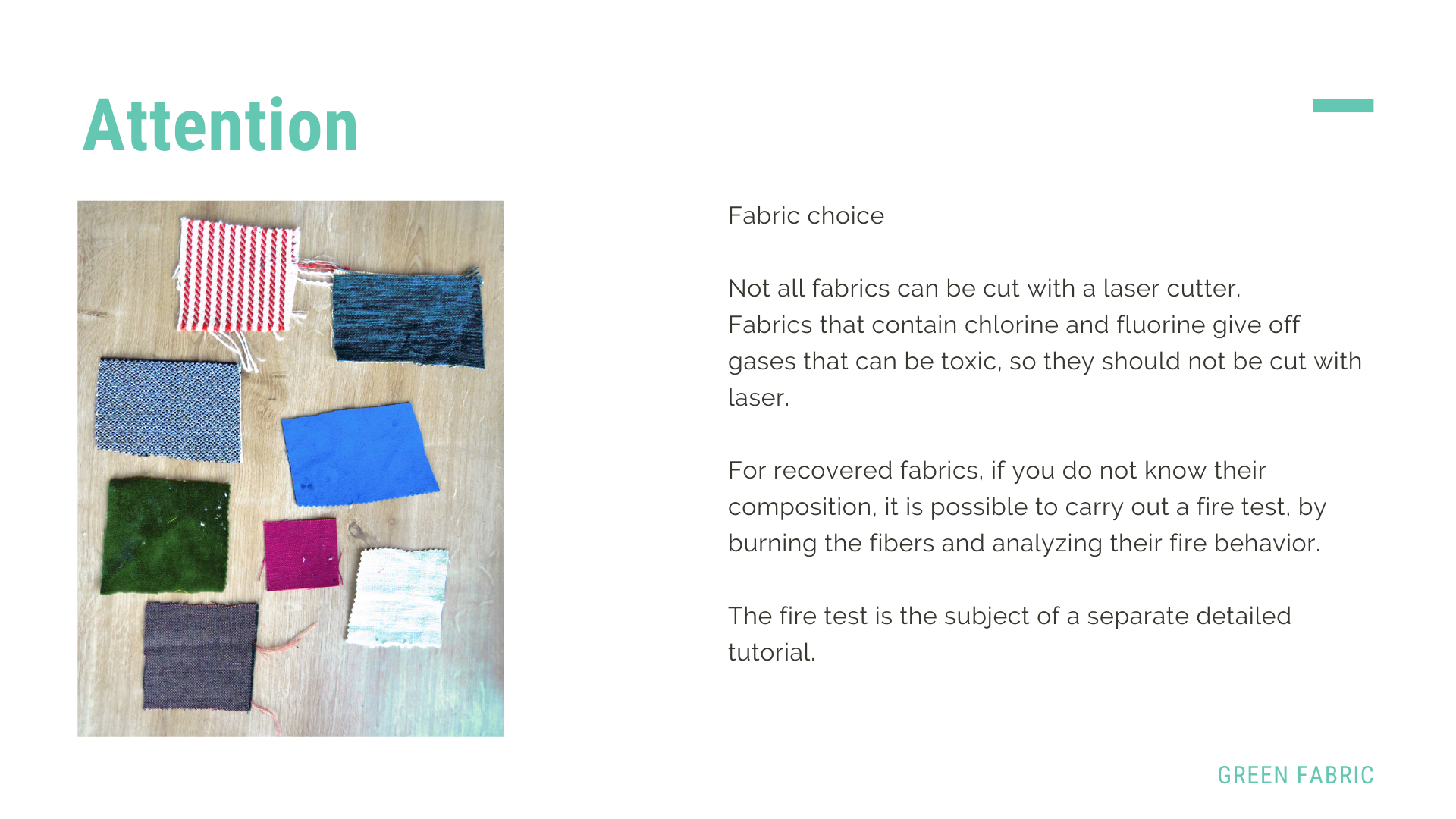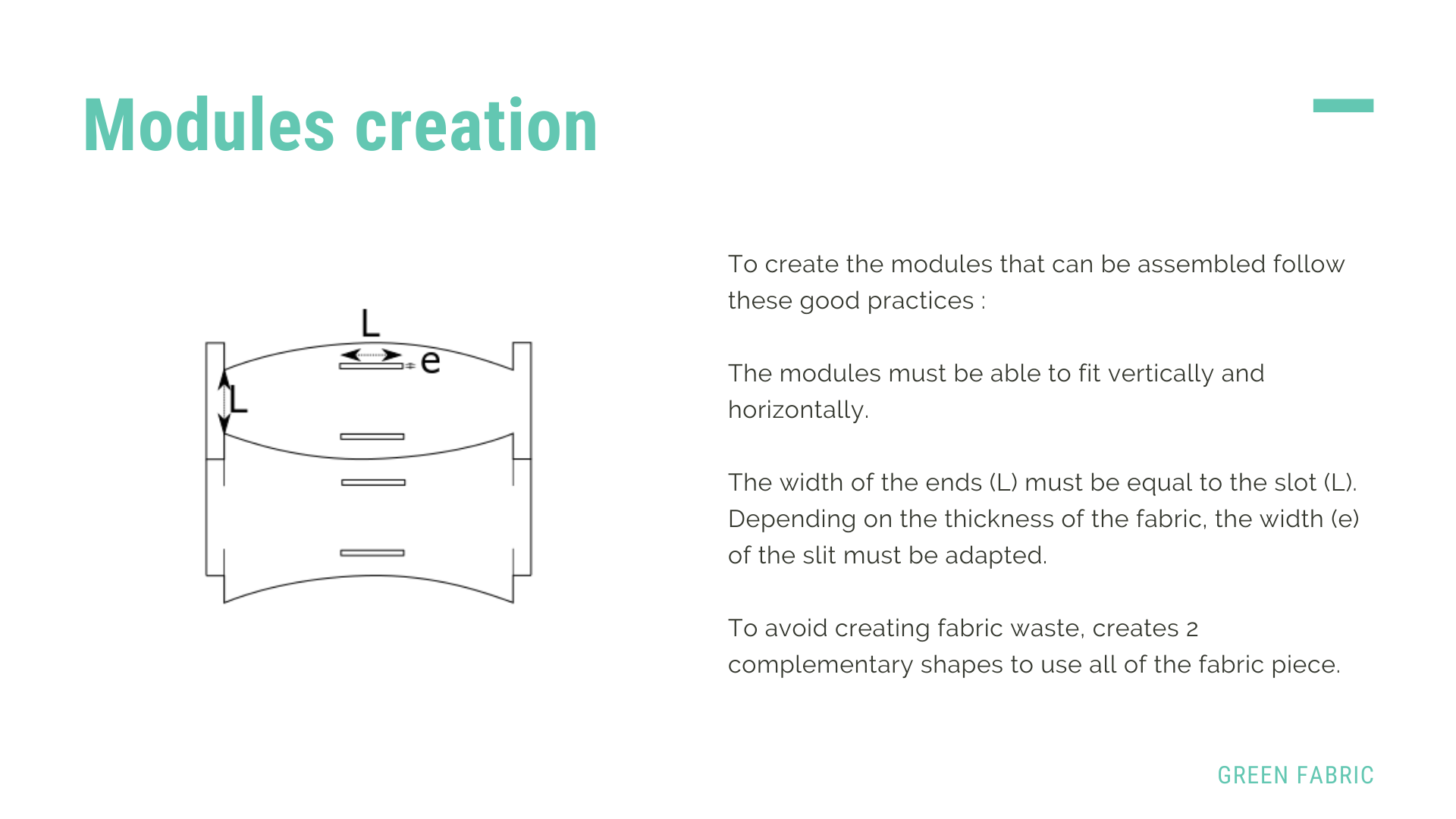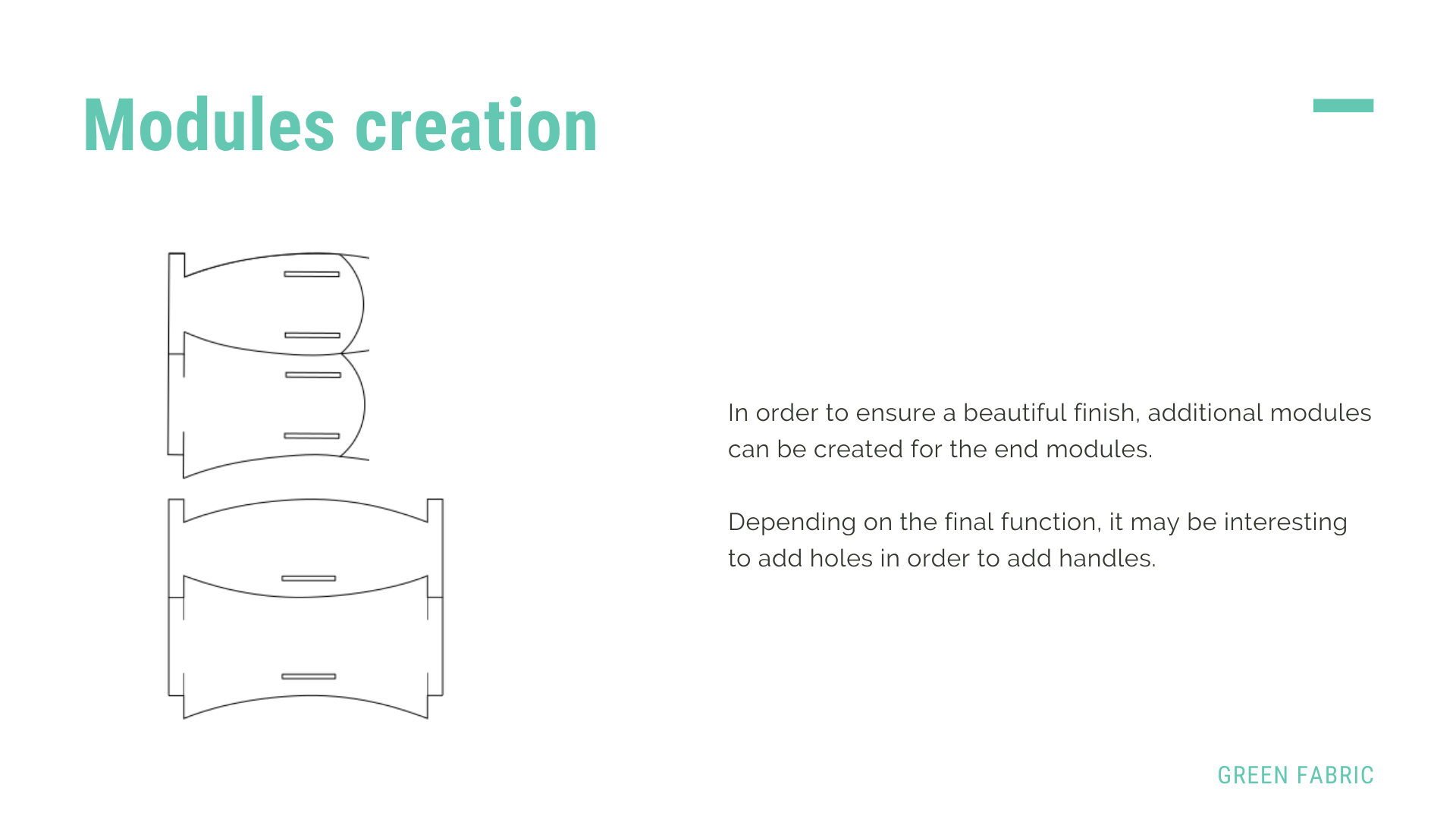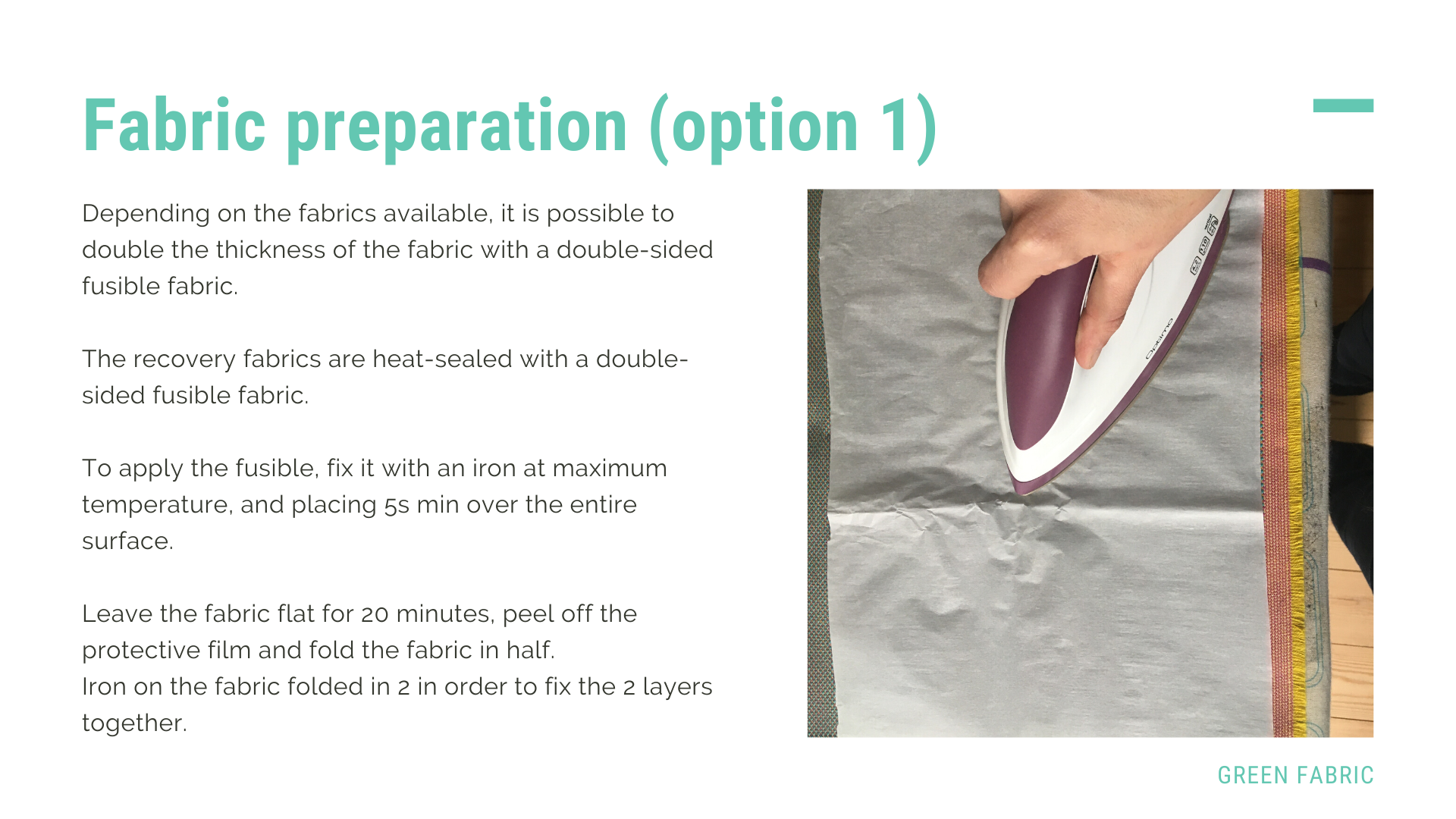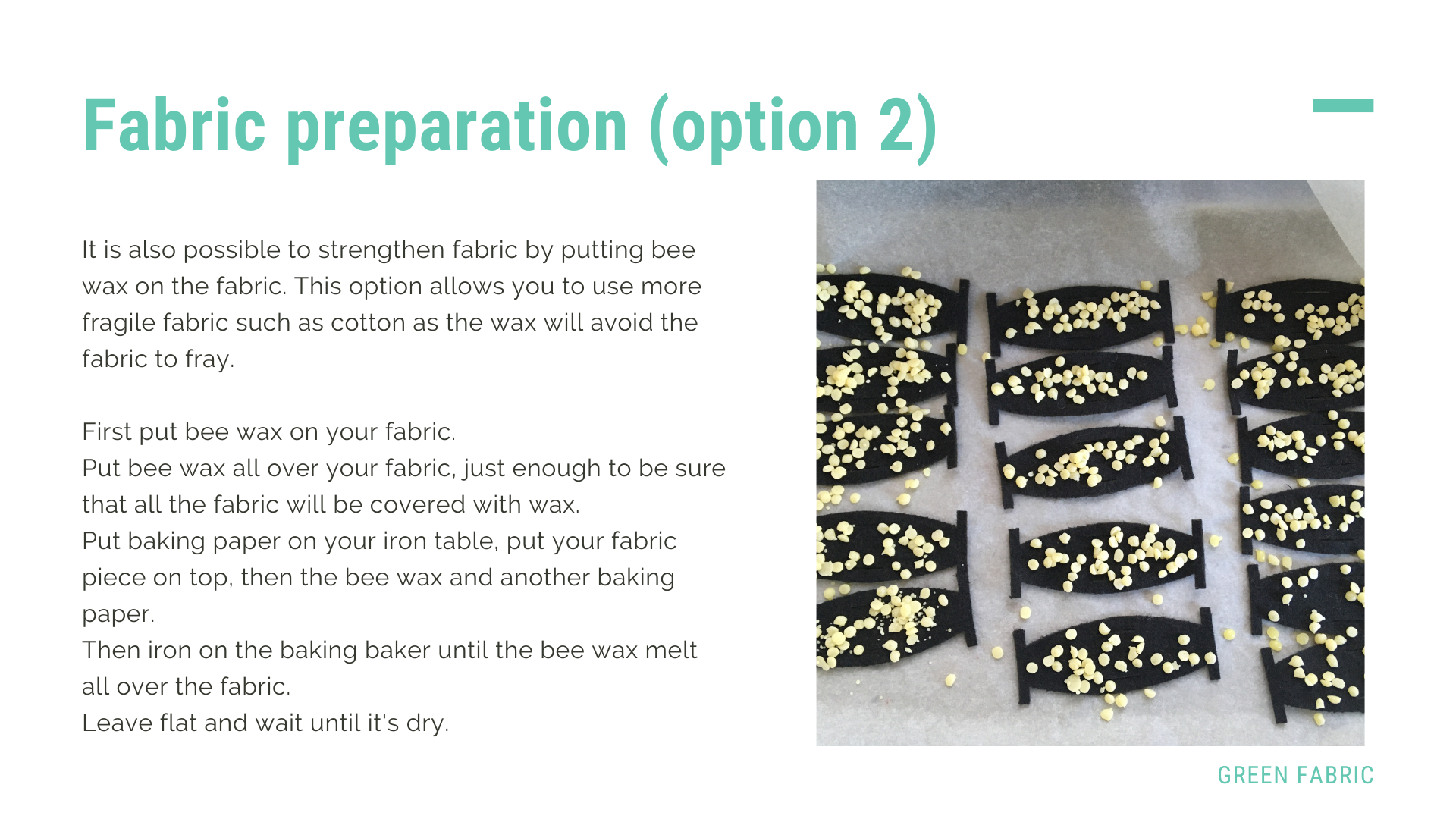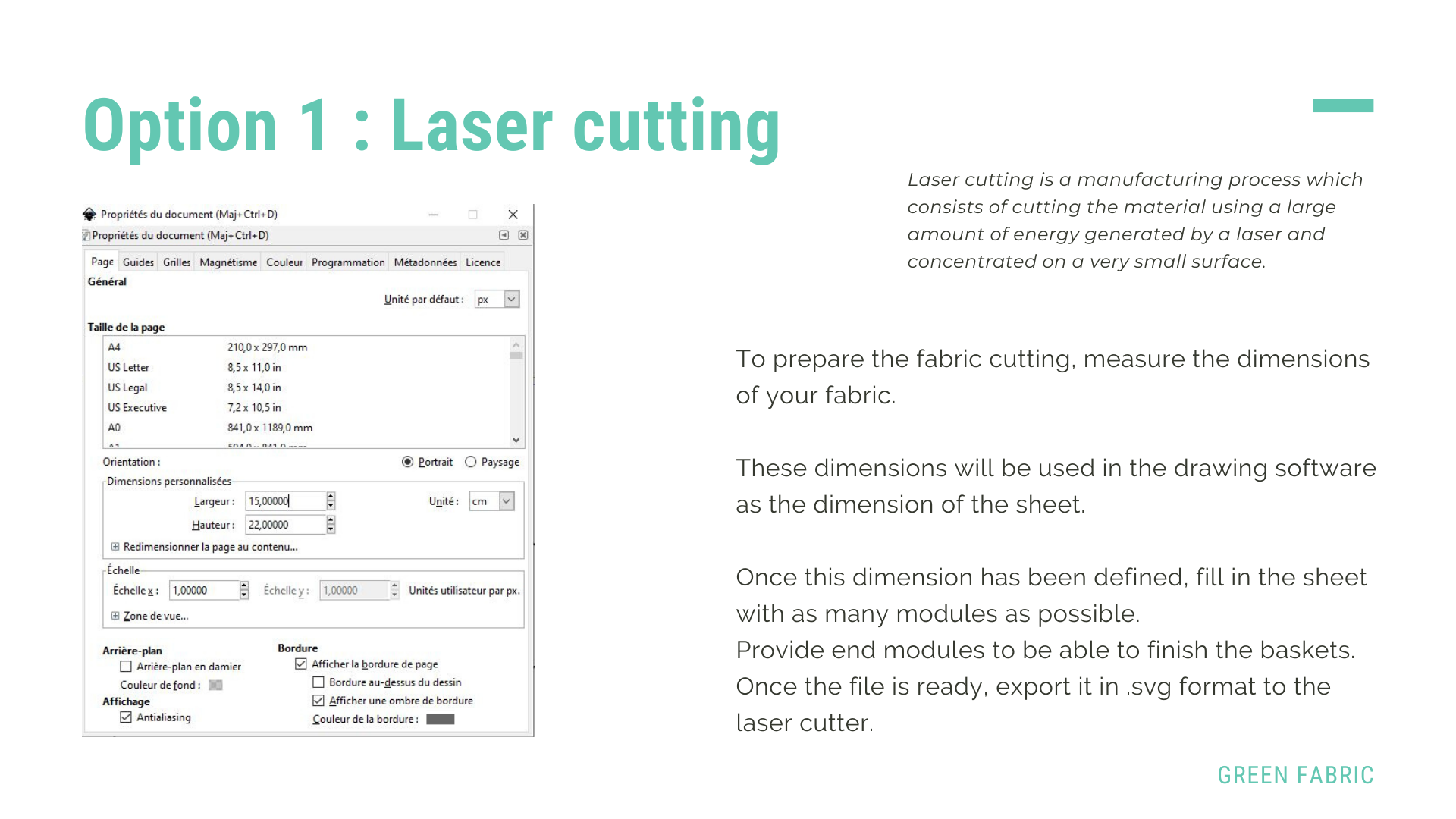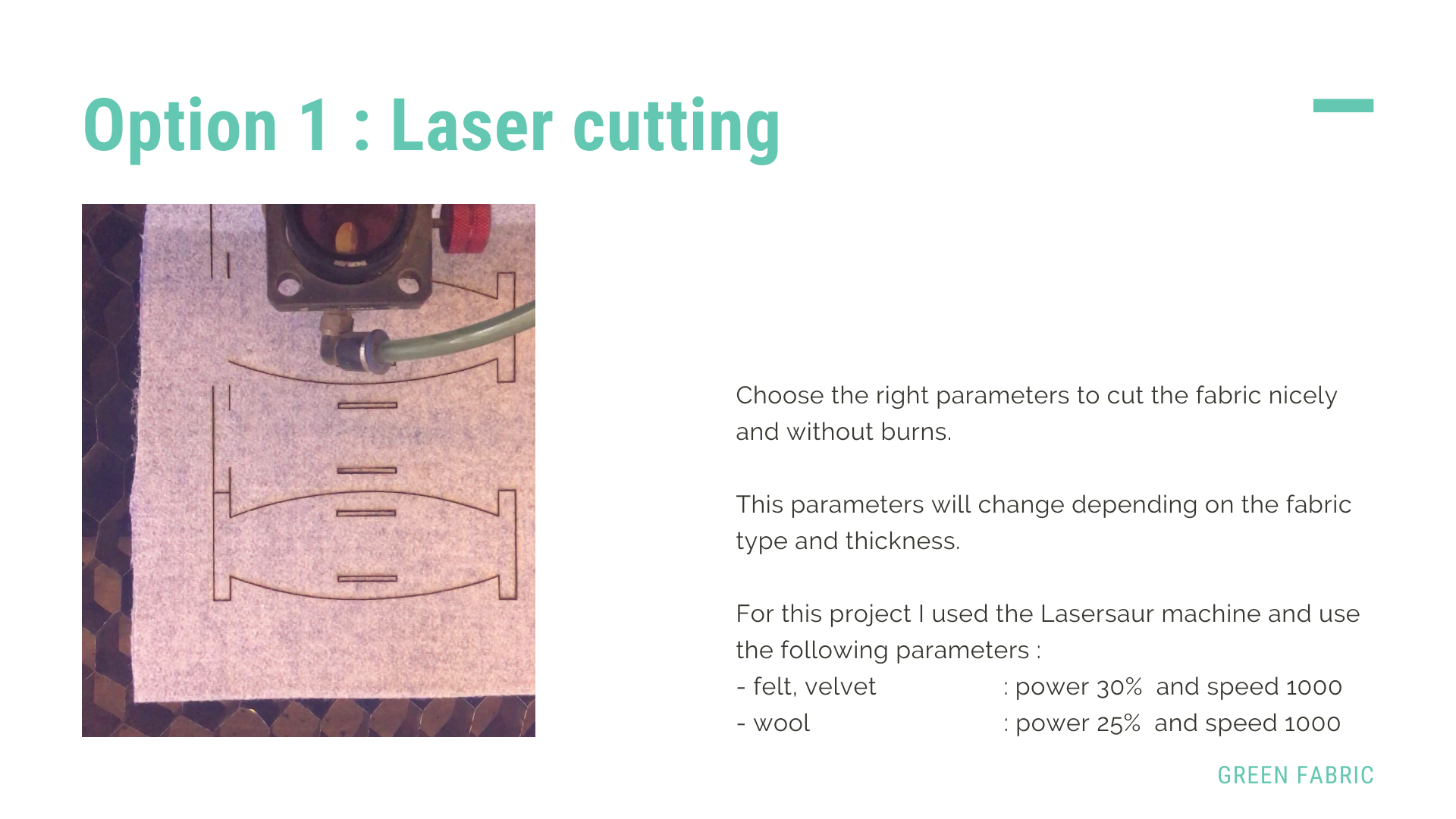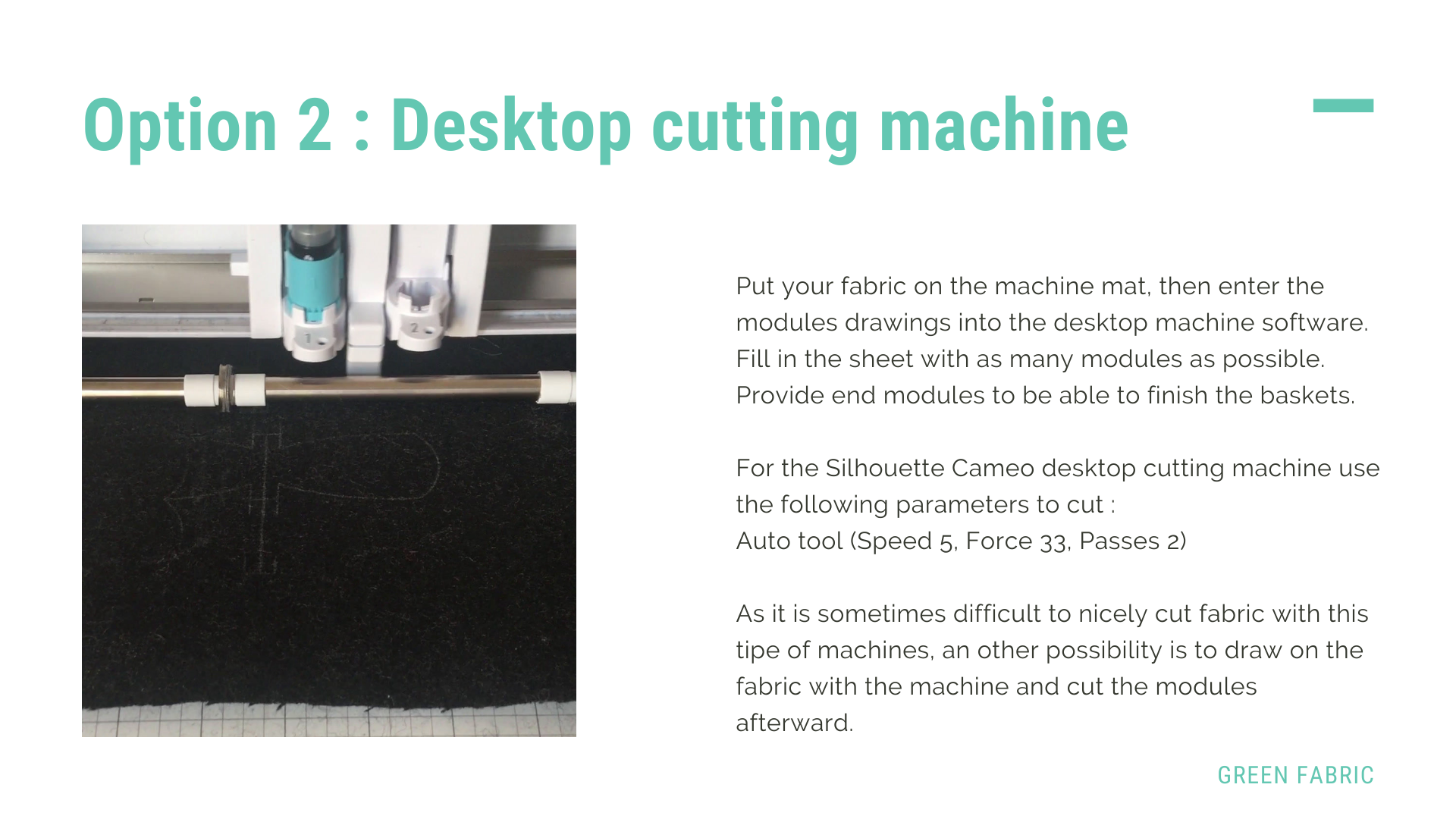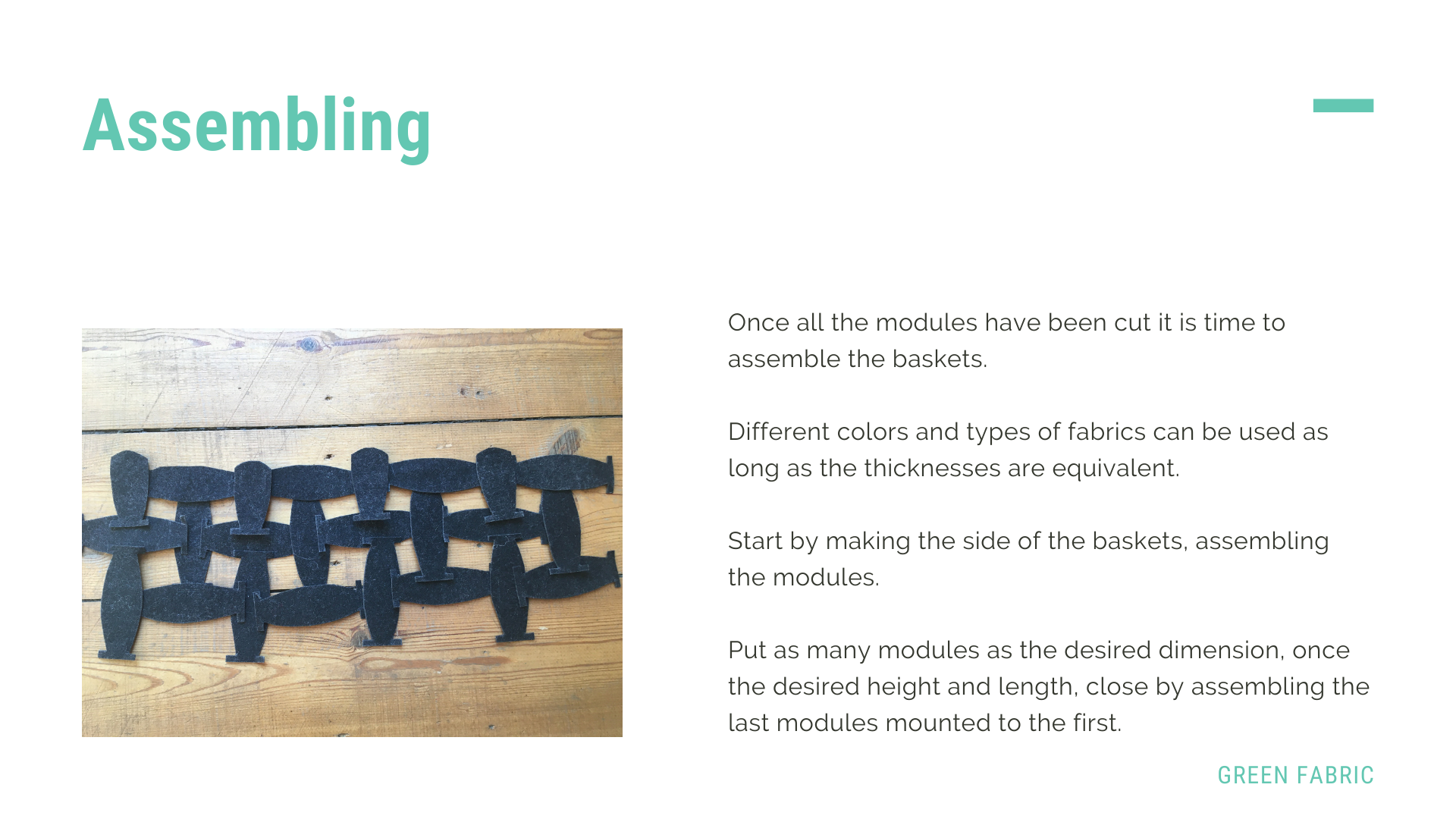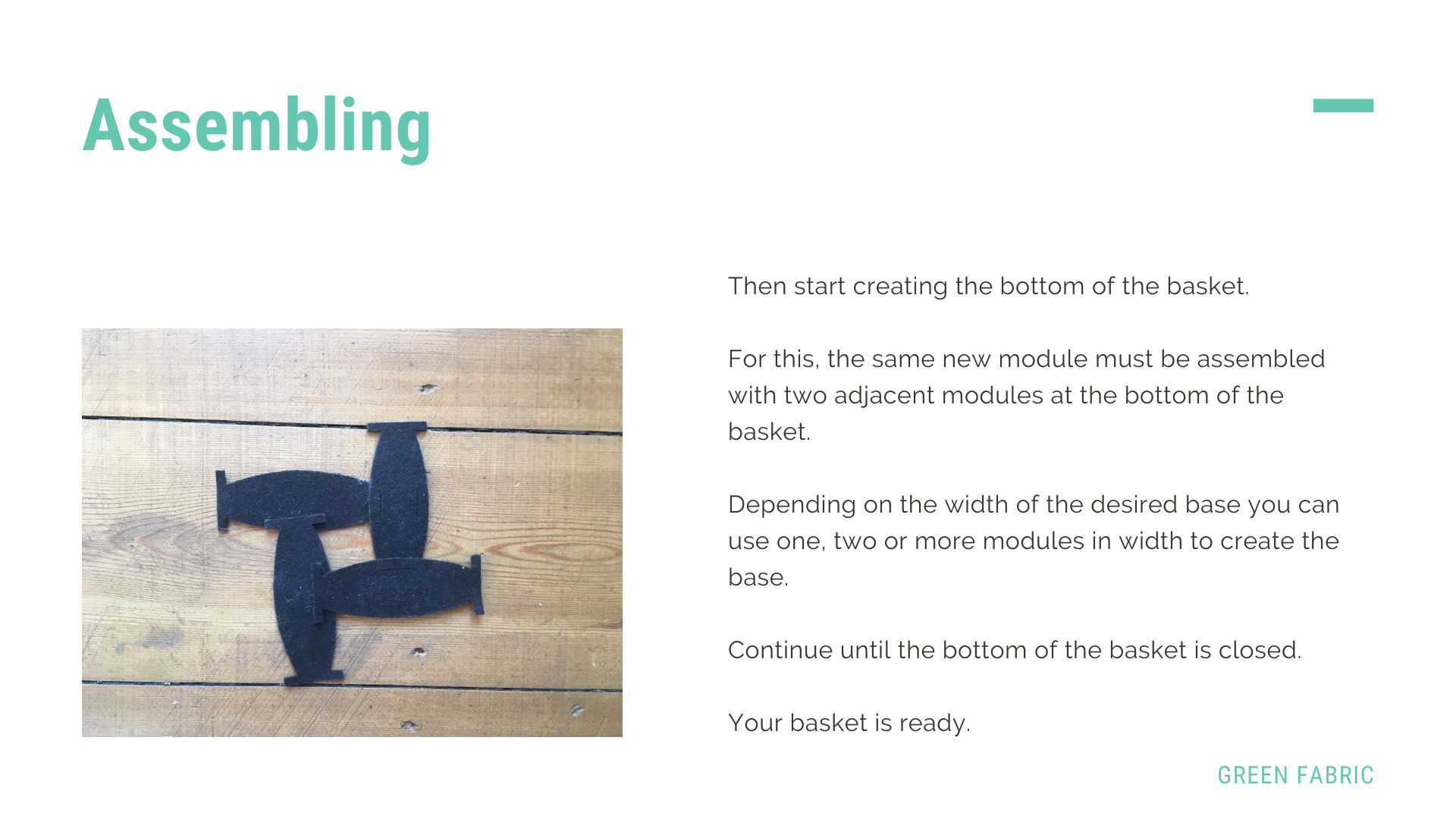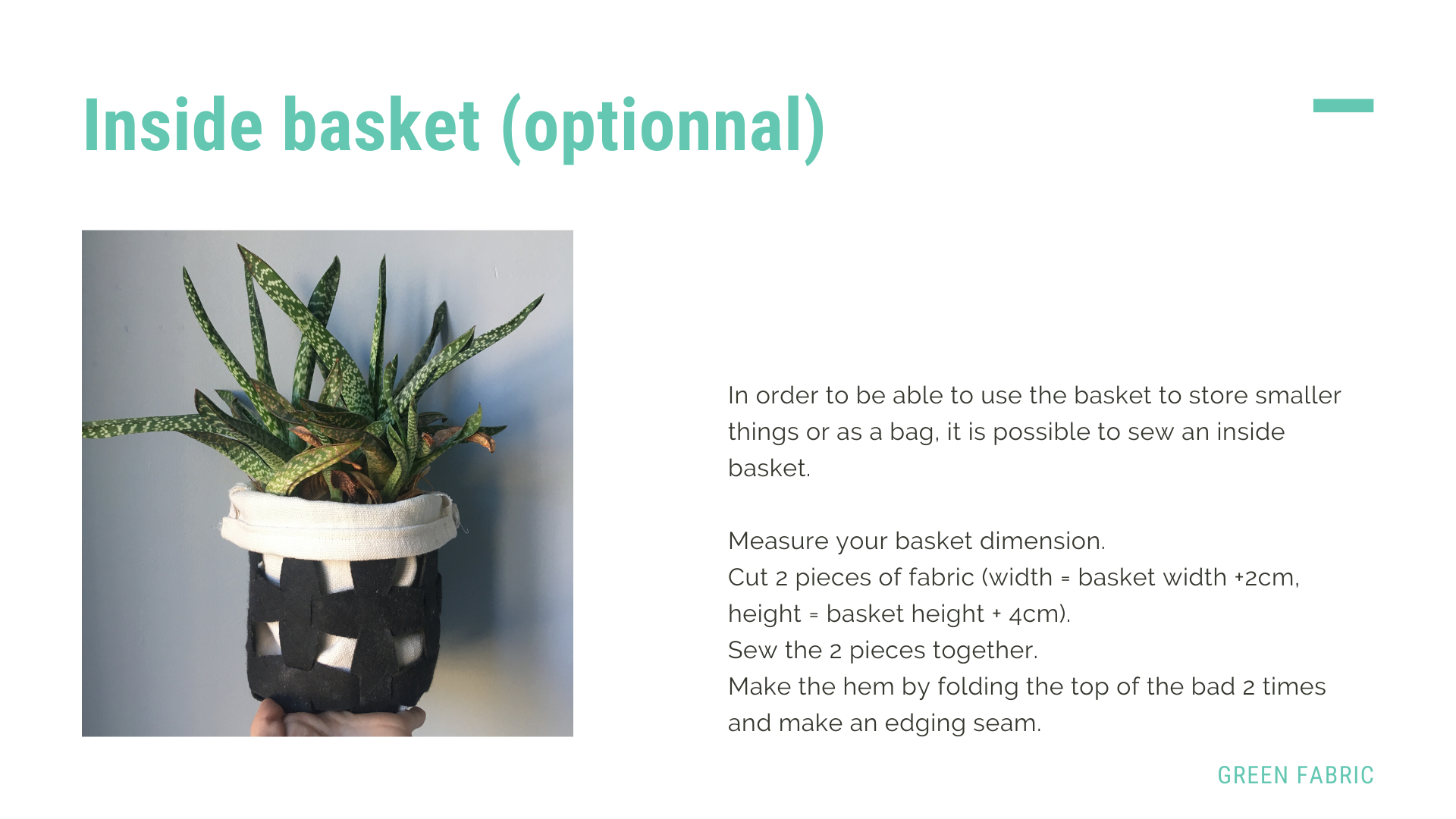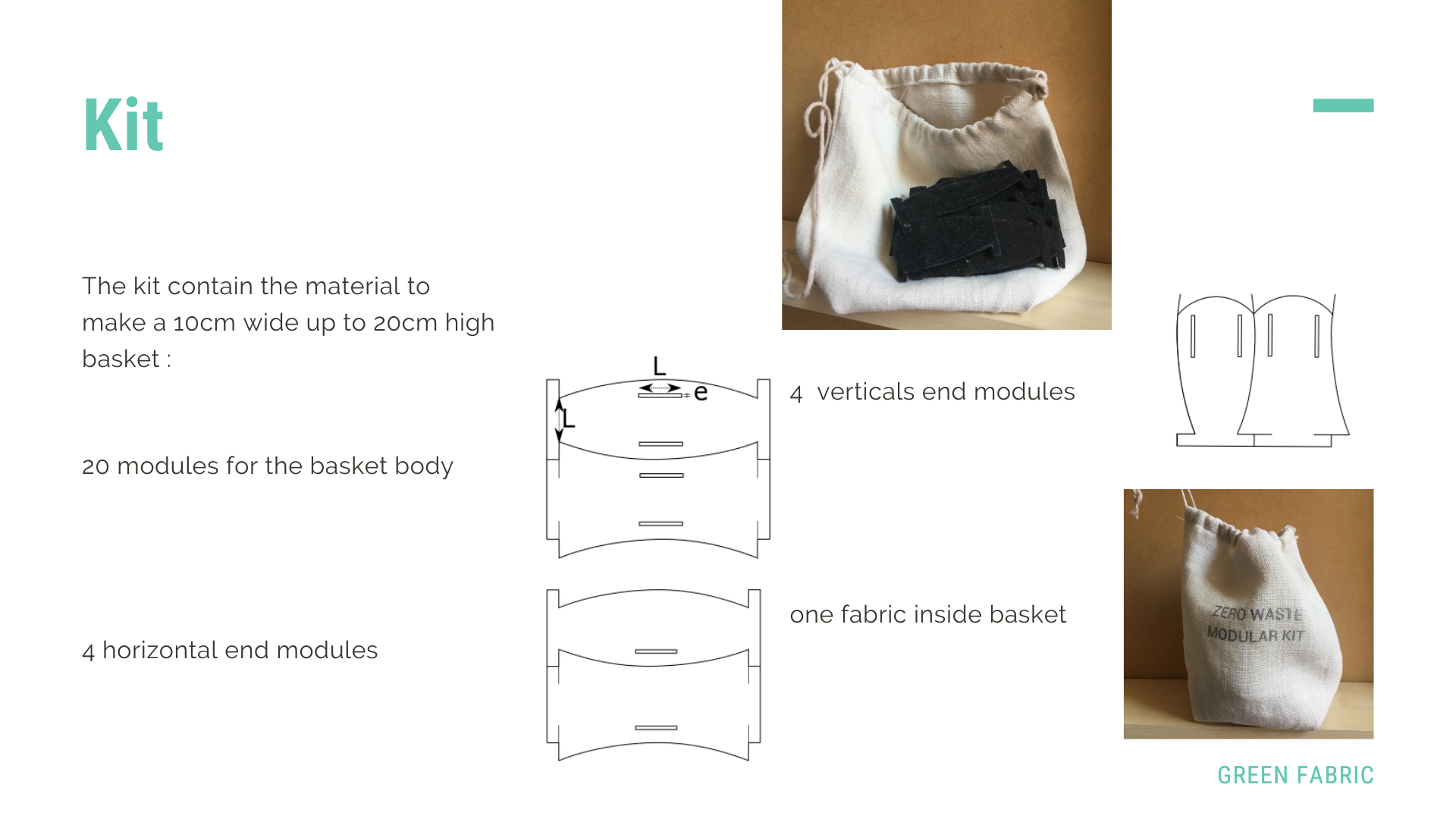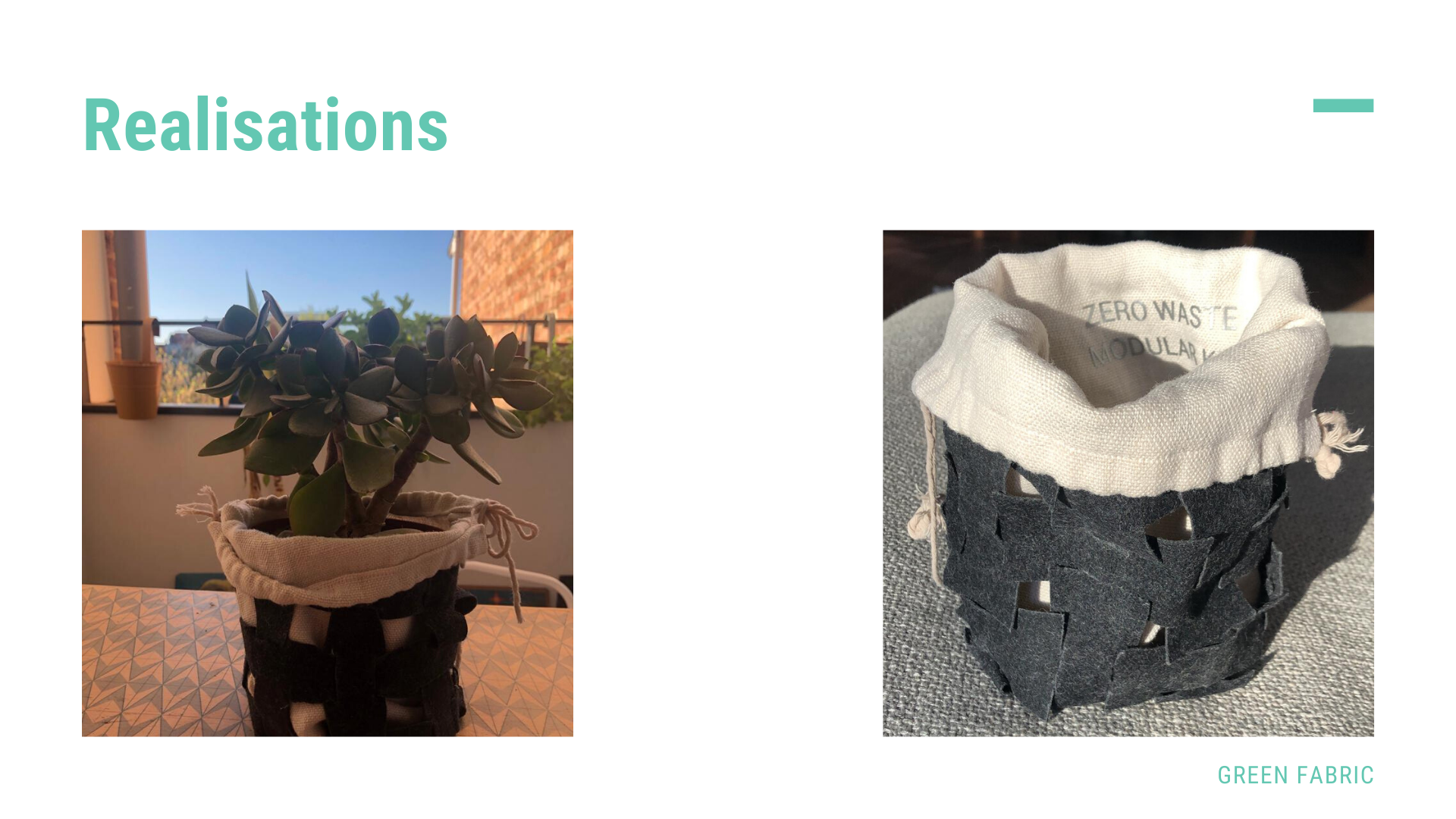 Workshop¶
The modular basket workshop was cancelled because of the Coronavirus quarantine in Belgium.
To be able to work with this project, I decided to make an at home workshop.
As all the modular forms were not yet lasercut and I couldn't have access to the Fablab anymore, I prepared the home workshop from home, using the Cameo Silhouette desk cutting machine.
Two modular basket kits were produced and made by neighbors.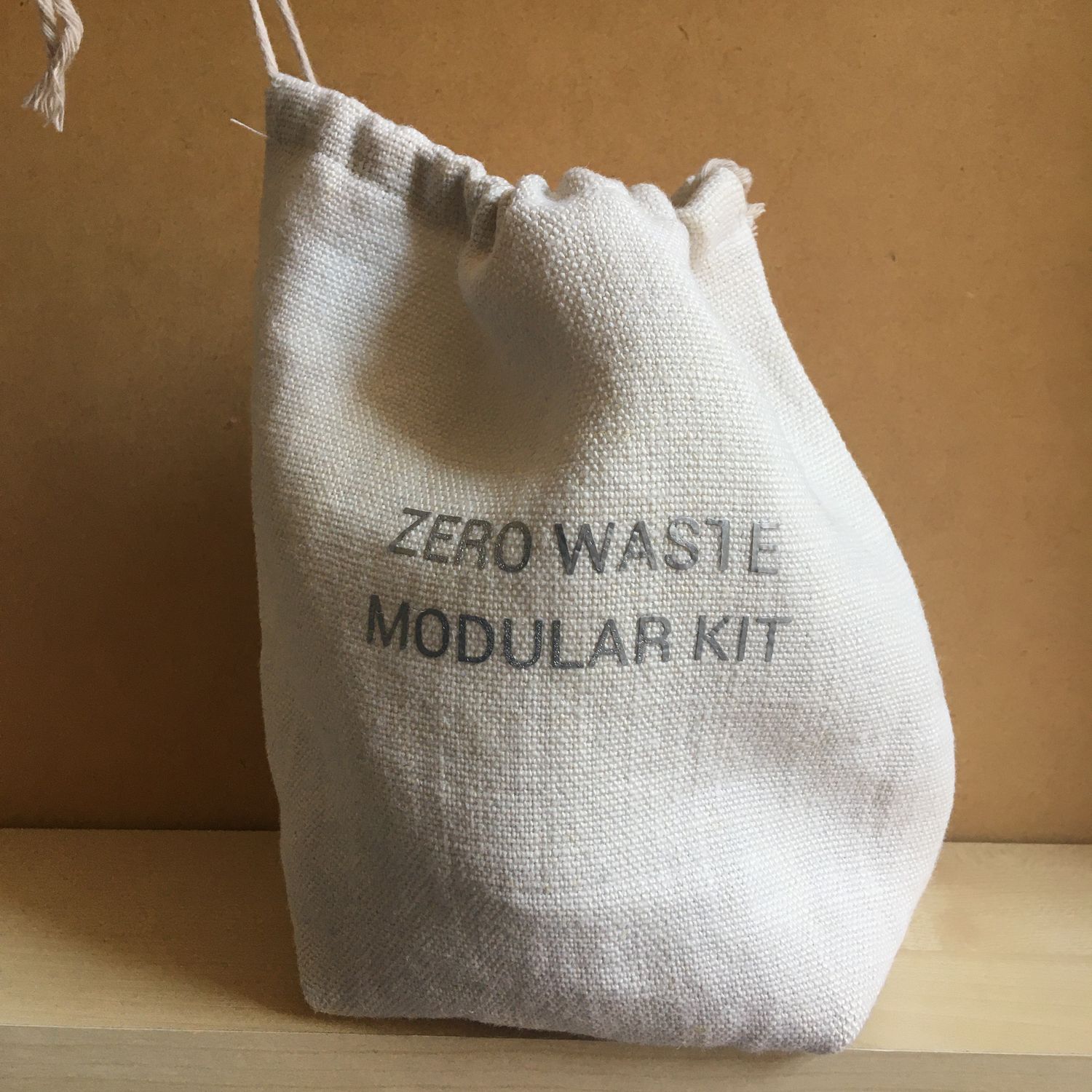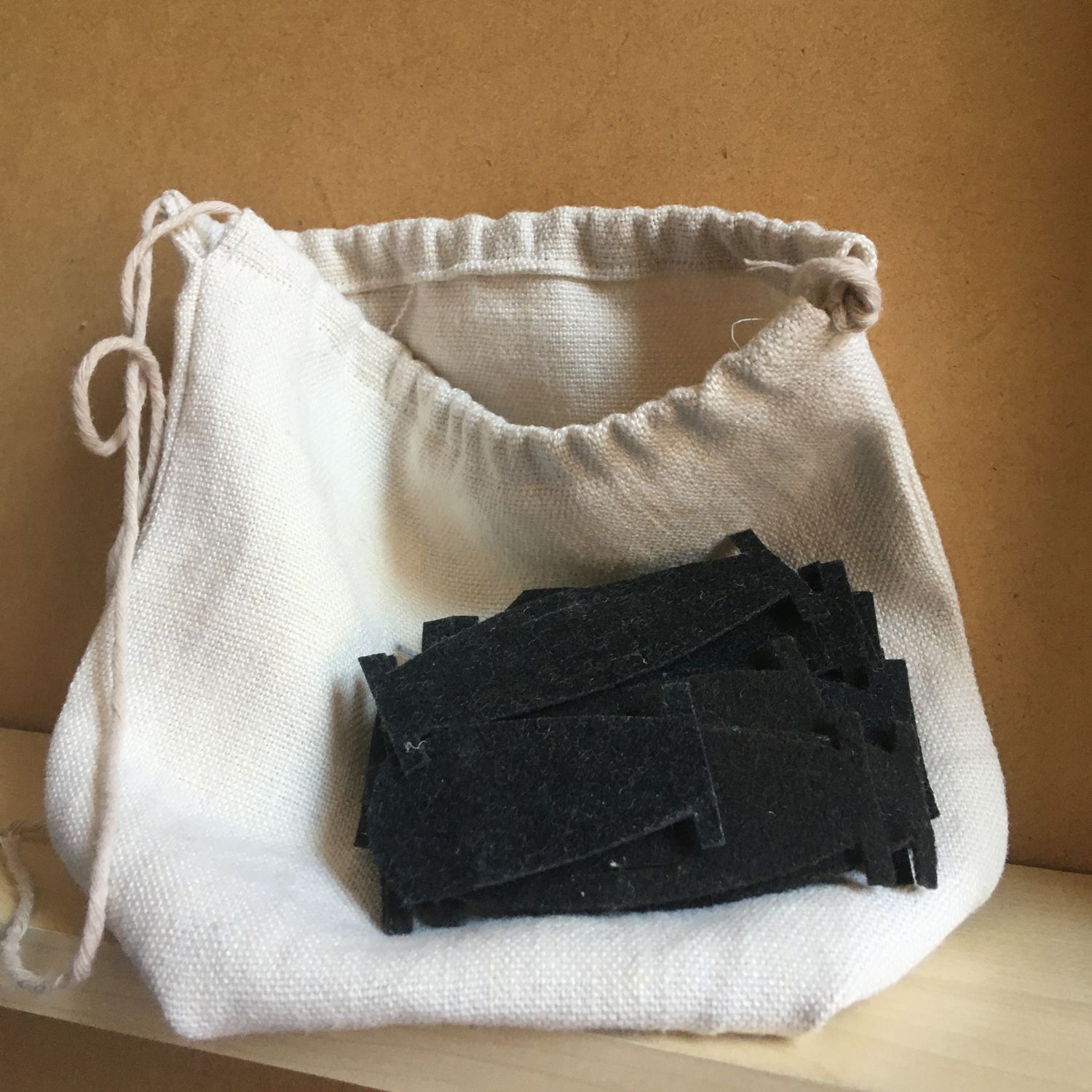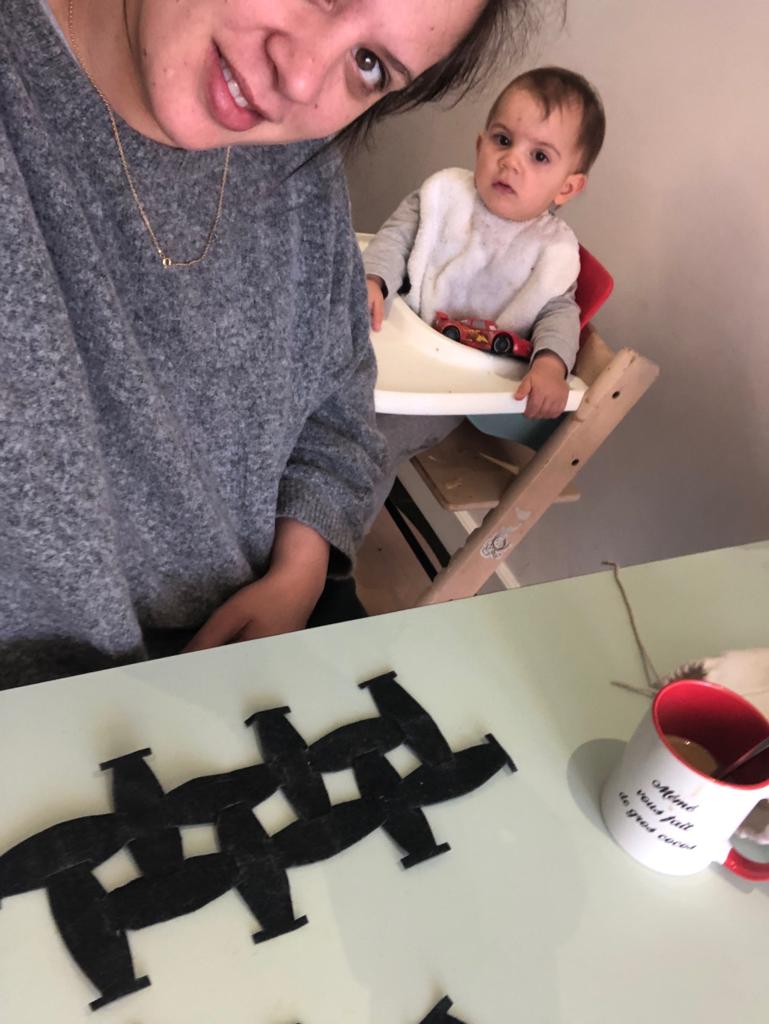 Benefits¶
Sensibilize about textile waste
Reduce textile consumption
Know how¶
Fablabs
Laser cutter
Drawing software
Modular conception
Biocomposite materials
Ressources¶
Inspiration¶