1. State of the art, project management and documentation¶
TO BE EDITED...
This week I started to getting used to the documentation process on GitLab and edited my Homepage using Markdown coding language.
Research¶
I never had real experience in programming, so the first two weeks were a mess coding and uploading images without not recieving a mail warning me I did something wrong. So bit by bit I tried to find a good way to organize my documentations. There was also the problem with my image sizes. But I found a user friendly software with what I was able to quickly downsize and edit my images and saving them as .png files.
For Editing I used the Tutorials from Fabricademy and found an easy beginners interactive tutorial for coding with markdown.
Useful links¶
Gallery¶
Videos¶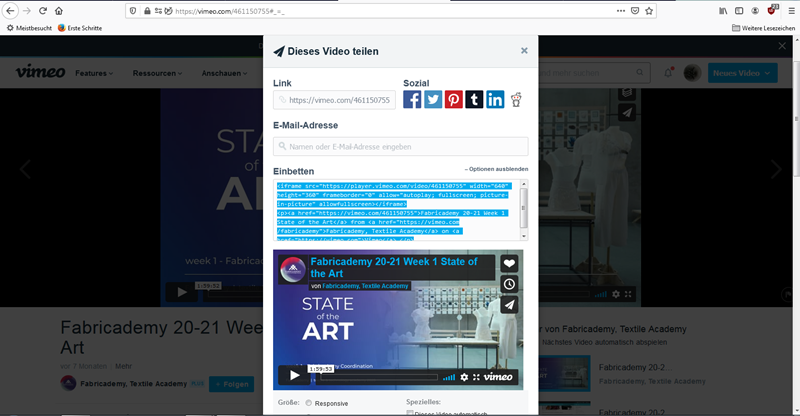 Fabricademy Lectures: State of the Art¶
Fabricademy 20-21 Week 1 State of the Art from Fabricademy, Textile Academy on Vimeo.
Inspiration for future projects¶
---
Last update:
June 30, 2021