Home
About me¶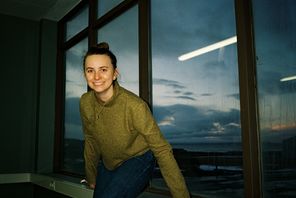 My name is Margrét Katrín an Icelandic textile and product designer. I aslo work at The Icelandic Textile Center as the manager of the TextileLab since 2021. I love to travel and be out in the nature so summertime is my favorite but the dark winters can also be really cozy but that is the time the my wool sweaters never come off!
I am born in Reykjavík, Iceland and from a big family. I have a diploma in Textile Design from the Art School of Reykjavík and a Bachelor degree from The Icelandic University of the Arts. Younger I studied dancing and figure skating until 19 years old I got sick with Rheumatoid Arthritis and my body would not let me do the things I ask it to do. SO I started looking into other things I was interested in and textiles just really got me!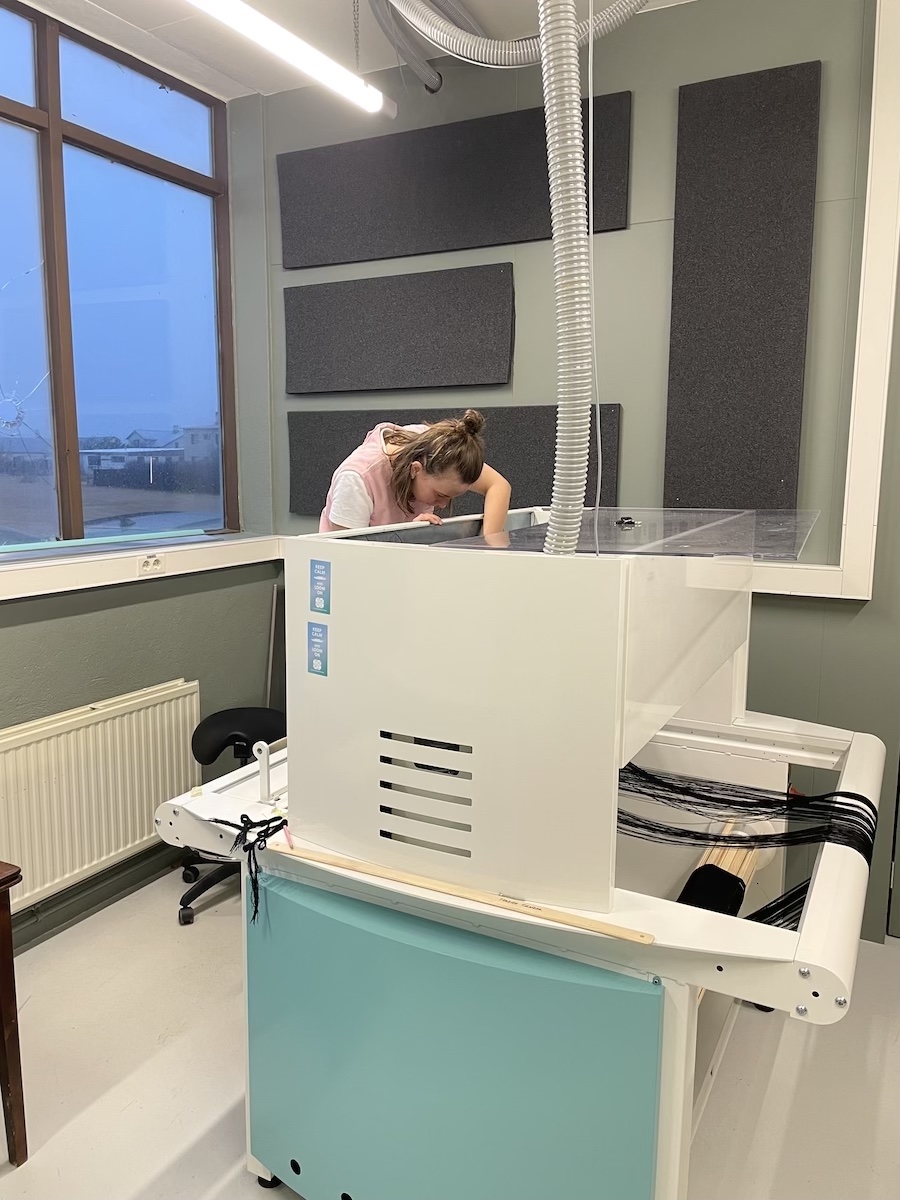 Different perceptions and recycling of materials are at the forefront of my design, as materials and objects in the local are an insparation in my work as well as craftsmanship and technology. I first heard about Fabricademy in spring 2021 when I was about to graduate from product design and started to think about what I wanted to do next. I have always been interested in material design and using technology in connection to textiles. Fortunatly I started working for The Icelandic Textile Center where their goal was to be able to become a node for Fabricademy 22/23! It became my job to prepare the textileLab for the academy and I could not be more relieved that it has started and excited for upcoming weeks.
Here you can follow my journey through Fabricamdey and experimentations along the way. Many mistakes will be made but hopefully something unexpected will happen and new explorations will turn up.
Previous work¶
Weaving Objects
The idea for the project came when I saw a small portable weaving loom and made me want to get rid of the large device that the weaving loom can become. I wanted to take the weaving loom out of the traditional context and make it both lighter and more accessible.
My weaving looms are made from two types of traditional looms, Back-strap loom and warp weighted loom. The back-strap loom is the simplest and oldest type of weaving loom. It's simple because it only takes a few sticks and a string to make it work. The weaver then uses its own body to relax and stretch the fabric. In this project, tradition and innovation are intertwined, an old method meets unconventional material. Found objects are reused and given a different role.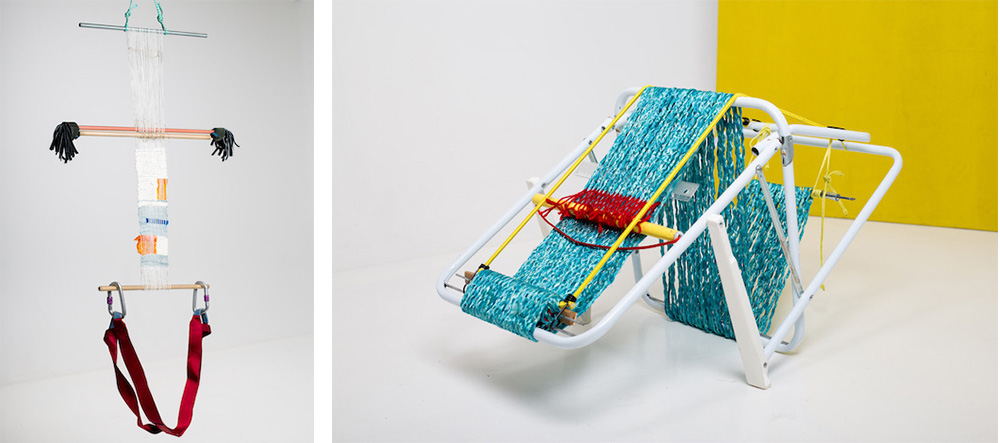 Dancing Objects
In my process through my Bachelors project began I decided I wanted to connect movement since it is something I still realate to from my dancing years. I like to express myself through movement and and when I started weaving I saw connection between the two as I felt the Threads dance between the eachother and make a beatiful textile of dancing threads.
Dance is a physical expression, a series of movements based on how the body acts in space. Once the dance is over it disappears from the space and becomes only an intangible memory for the person who experienced it.
Dancing Objects is an attempt to convey the dance in a technical three-dimensional shape, reflecting the dancer's poetic movements. This creates a new experience and perception of the dance. The movement is stagnant. The dance is re-created in the viewer's mind when tracing the shapes of the sculpture.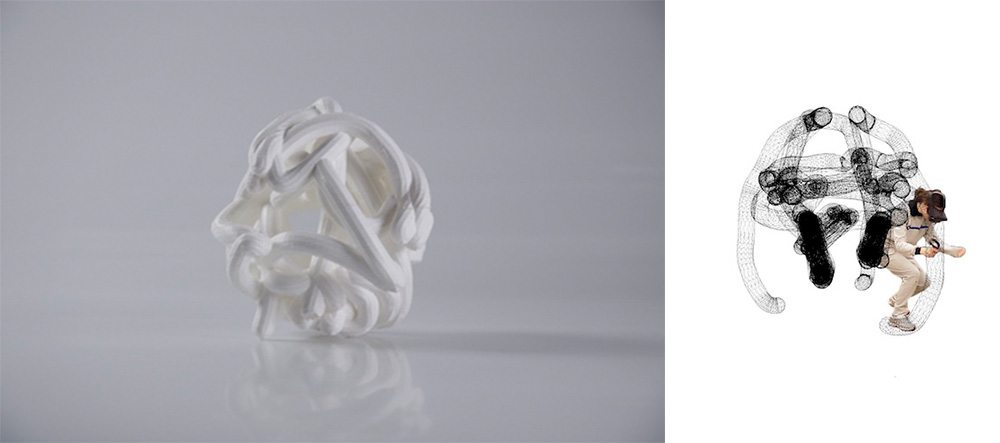 Spori the rescue dog¶
In 2020 I took part in a collaborative project among product design students at The Icelandic University of the Arts. We looked at how the Icelandic Sheepdog could become a bigger part of the search and rescue team in Iceland. In a town called Flateyri there have been numerous avalanches an some fatal for the town people. Looking at how the town would change if it would become the training hub for search and rescue dogs, how we could use their hair as by product and look at multiple possibilities it would offer.
You can take a look at more projects here
Idea for final Project¶
The North-West region where Blönduós is places has the most sheeps out of the hole island. That is why I feel very close and affected by that material especially because of the sheep farmers you are in close contact with and having the biggest wool washery in town, but 99% of all sheep wool in Iceland is washed in Blönduós. Wool is viewed as a by-product of the meet industry and farmers do not get paid alot for their wool, even though it is known for it's high quality. I want to look into the dirty wool that is marked unvaluable.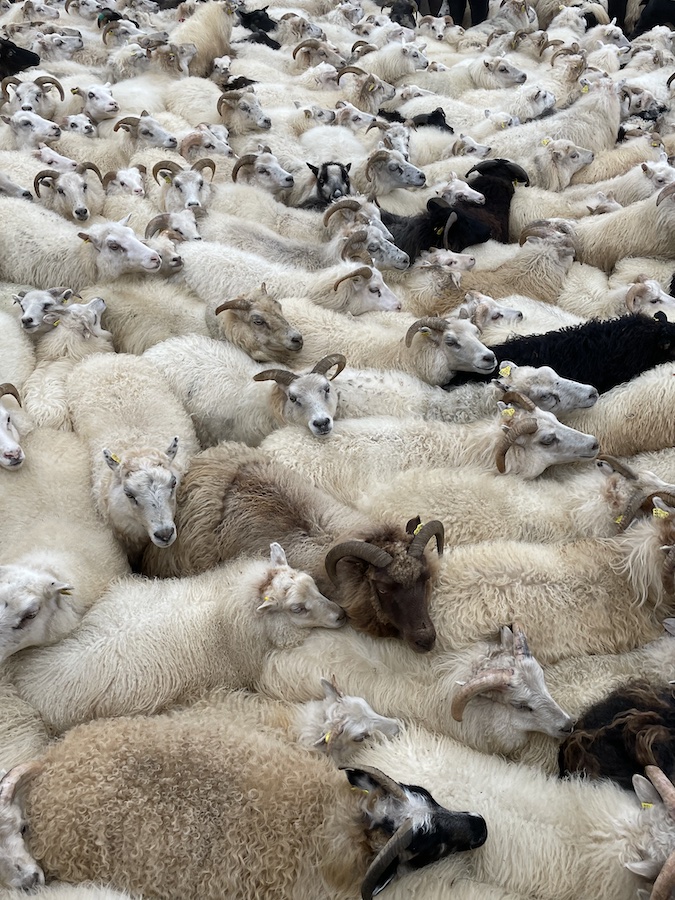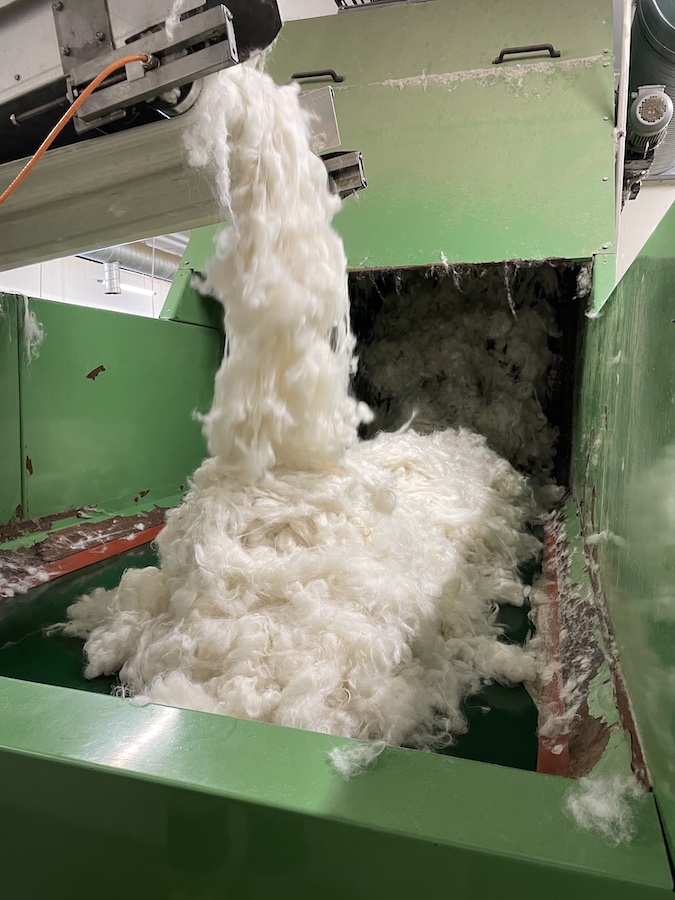 ---
Last update: 2022-09-27