Marion Guillaud¶
Hi, I'm Marion 👋¶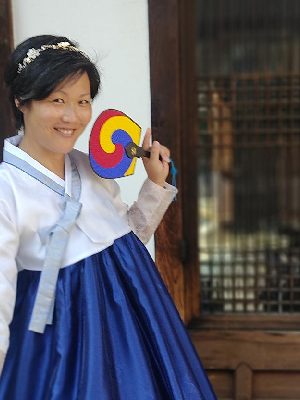 My atypical career path led me to study ballet, and to work in early childhood and adult education. Alongside all this, I've always loved creating, making, sewing, knitting... in short, doing a number of manual activities ever since I was a child. Wanting to try my hand at something new and add a few more strings to my bow, I've decided to start Fabricademy.
Fabricademy will be a way for me to learn new techniques related to textile design and to find out a little more about this field that intrigues me. In this website, I will present my various works, essays and feedback on the themes discussed during Fabricademy.
Me, Myself & I¶
This page will allow you to learn a little more about my life and my choices, my preferences and my future projects. 😊
I was born on the other side of the world, in South Korea, and landed in France in 1989 to be adopted by a French family. Asia, including Korea, has always been a source of inspiration and questioning that I wanted to transcribe in one way or another and also share with my loved ones. Knowing who I am, where I come from, where I'm going...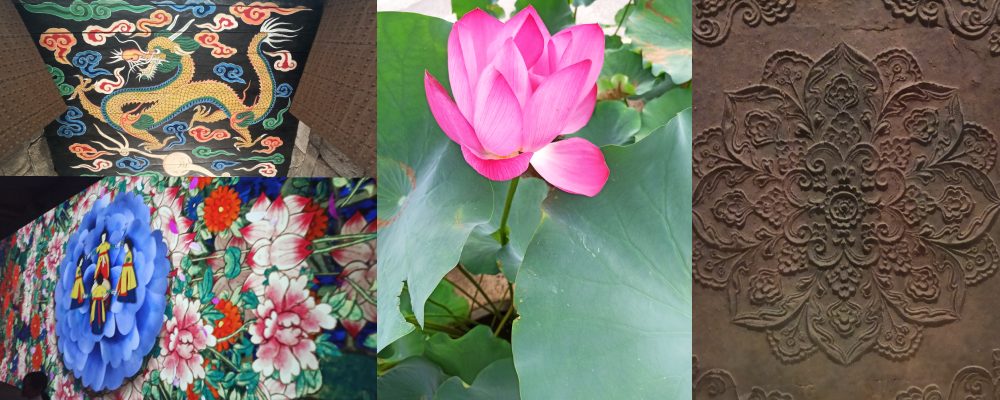 (pics from me)
I'm also the mother of a little girl (8 YO) and married to Lionel, graphic designer and creative coder aka Makio135.
My inspiration¶
I discovered this Korean designer, Lee Young Hee, a few years ago, while looking for references on "hanbok" (traditional Korean dress). I had the opportunity to see her work at an exhibition at the Guimet Museum in Paris.
I was also inspired by Shin Sun Mi's drawings, which refer to Korean folk art.I really like the color palette and the finesse of the line in the drawings, which blend folklore and modernity.
​Another source of inspiration is my sister Camille Guillaud, who is an artisan lacquerer (currently on a break). She has also worked with lacquer in connection with our Korean orgins, combining patterns, colors, mixtures of materials...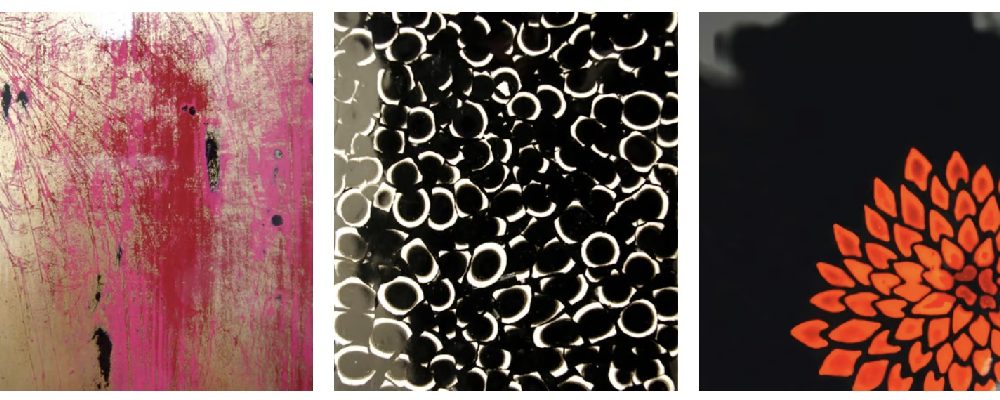 (@camille guillaud)
Along the way, I came across a textile designer I had discovered while studying in Paris in 2007: Marie Labarelle. And what a pleasant surprise it was to see her develop her business, pursue her creations and, in particular, travel to South Korea to learn more about traditional vegetable dyeing methods and the manufacture of rami (a vegetable fiber used to create fabric and thread). So many ideas that seduce and inspire me, and that I'd like to explore with Fabricademy!
Reportage Découverte, TF1 from Chloé Botella.
Why Fabricademy?¶
I discovered Le Textile Lab Lyon through my husband, who knew Pauline Gamore (Founder of Le Textile Lab Lyon), a few years ago; but I didn't have the time to come and test the Lab's machines. As a subscriber to their newsletter, I really wanted to do the Sneakers workshop with my sister. I had a great time in the company of Diane (first meeting) and one of the Fabricademy 2022-2023 alumnis.

(pics from me)
At the end of the workshop, I took another look at the Fabricademy program, and being at the time in the midst of reflecting on my professional activity, I decided it was time to take some time for myself and try something else.
So, why not me? 🤷🏻‍♀️🫰
---
Last update: 2023-10-29