01. Get to Know Me¶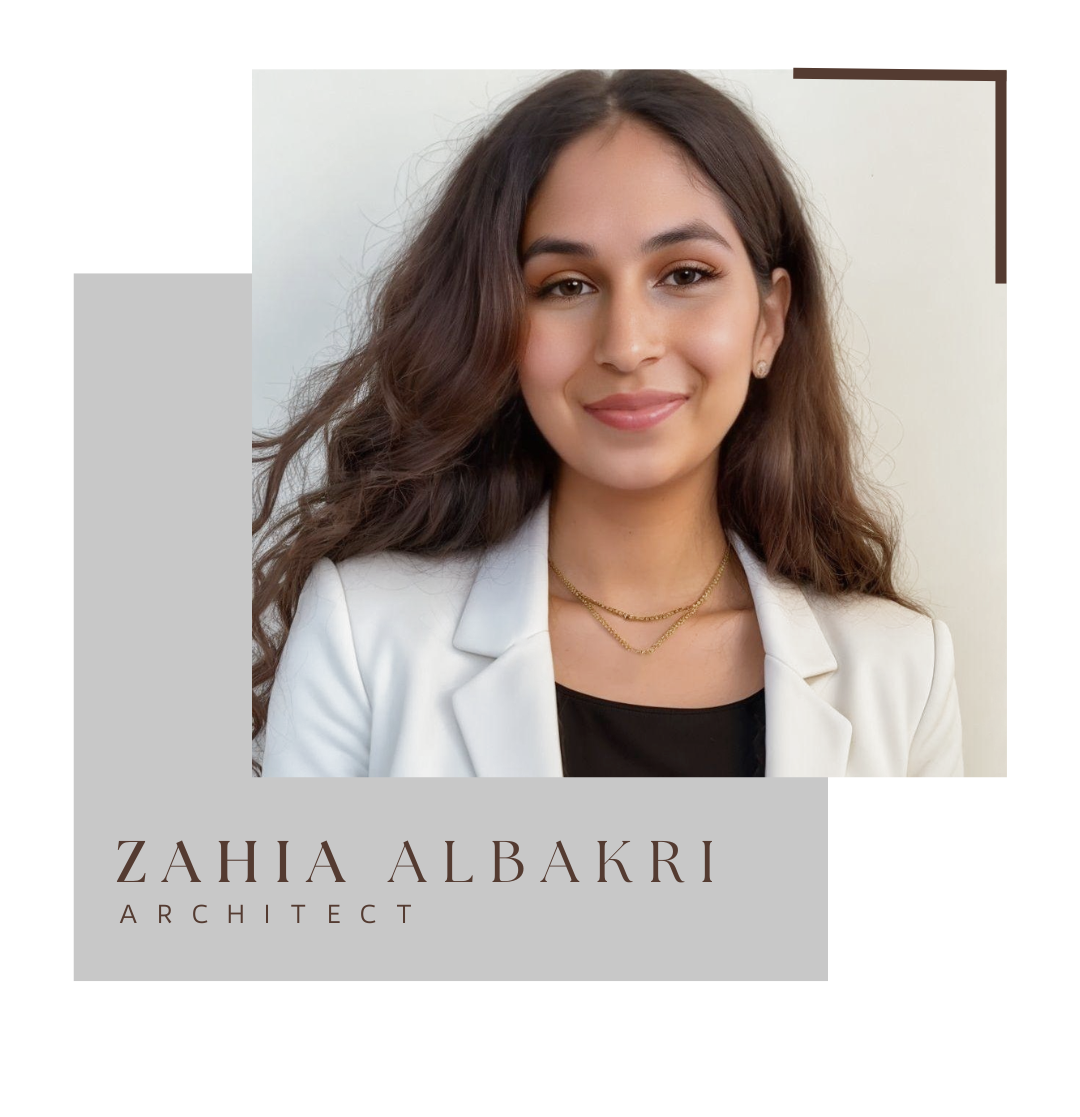 Hello !¶
I'm Zahia Albakri, and I have pursued my architectural studies with an unwavering passion for the implementation of art and design into my projects. During my academic journey, I've consistently strived to infuse a touch of art into a wide range of architectural projects, regardless of their scale. This endeavor has led me to not only enhance existing structures with artistic elements but also to create entirely new and harmonious blends of art and architecture.
02. Previous work¶
3D Printing¶
Generating a 3D printed architectural model of a residential house using Rhino software, and subsequently slicing it to reveal the interior details.​

Graffiti work¶
Introducing a graffiti artwork into the urban landscape of Al Salt, a culturally significant UNESCO-listed heritage city. This addition aims to enhance visual communication and convey empowering messages, such as those promoting women's empowerment. The artwork transforms the cityscape into an artistic space featuring diverse components and elements.​


Tank Top Shirt Design¶
Designing a sportswear tank top and creating a tech pack.​

My Architecture Portfolio¶
---
Last update: 2023-09-26