10. Implications and applications#
An interesting and interactive lecture with Oscar Tomico about products/services/systems, encouraging us to consider our final project in a larger context. He gave some great examples, and also asked us to say what we were thinking of so that he could critically question our ideas. Very valuable. I attended the AUT Wearable Technologies and Smart Textiles Symposium in New Zealand in 2015, where he spoke and which is also where I met Raphaël Pluvinage and Marion Pinaffo, who visited us at Fab Lab Wgtn, so it was nice to hear him speak again.
It's always interesting trying to tidy up your loose thoughts, and everybody has their own way of doing it. Visualising and storytelling is an important part of this mapping. If you can't tell a coherant story about your work, then maybe you need to think about it some more. Focussing on this during the week meant that a lot more 'idle chatting' was necessary. I've always thought that pondering is an important aspect of the design process, and this week's project allows us to feel its importance. Even so, I still felt like I was procastinating as I feverishly made ready for the weekend by focusing on my tempeh tests and the wenduino, with this week's project fermenting at the back of my mind.
I usually try to focus on the new project every week for the first two days so that I can get a handle on it, and then I start mixing the other projects into my day after that. This week I drew up a couple of mindmappy things and then didn't look at them until Friday, while I percolated and pondered.
what I want to do#
I want to create a local system that promotes working & learning together, growing food & materials, creating e-textiles, and exchanging ideas & things.
Please visit my tempeh research and wenduino kit research pages for more recent updates.
a note about my drawings#
Though I did Life Drawing at Art School, you won't be able to tell by the drawings that I put here. I have made use of awesome drawings by others, mostly from the Noun Project.
Also, when I downloaded the generic 'bubblehead' icon, I decided to put another head on it - I find that the standard 'bubblehead' icon ends up looking masculine, especially en masse, therefore not generic, so I added a curly-haired head to it, which makes it look as though everyone is me :)
It was super-fast to iterate these sketches, because I wasn't drawing everything from scratch, meaning that I could concentrate on the overall system and not get caught up in details. It was also interesting choosing the icons, as sometimes I found myself selecting something that was a little obscure to communicate a concept, other times I was choosing more concrete examples.
thinking about me#
In terms of creating personas, I think it's best to start with me. I don't think I'm that unusual and mapping myself as the instigator of the project sits nicely with standpoint theory. When I wrote my Master thesis, I positioned myself very clearly within the document, and will always continue to do so. I see a lot of (white) designers creating 'personas' without realising that they're mapping themselves, and I think we should have enough insight to recognise that we are not objective observers.
You see above how I've mapped my own landscape. The green portion of the SVG is where the opportunities lie. Obviously, that's me in the centre and you might remember that my niece drew that.
Anyway, I drew a thing with simple phrases, and I think everybody is like me, and nobody is going to read it. However, I do think these things are very useful for the person drawing them, so I will continue.
I will create a final project that helps me meet my long term objectives. One of the things I like about the WikiHouse project and the stated objectives of the Fab network is that they both focus on putting the power back into individual hands. Enfranchising the disenfranchised. The system I will build fits within the existing fab lab wgtn ecosystem and benefits from the existing structure and networks while enhancing them at the same time.
Of course, in an Open Design space, 'design' will mean building on existing work, rather than trying to design in a vacuum or believing that I'm starting from scratch.
things for the future/I am inspired by#
pathways#
There are many more layers to this, but this is a pathway or two that someone like me could follow. Let me know if you can't be bothered reading it - I'm happy to explain it to you. :) This one is for people who like growing things. That's all I'm going to say now. But you can look at my research page to find out more about the incubator experiments and also check out our group project where we made the incubator.
I'm really getting the hang of this now! And this next one is about people who find electronics completely mystifying and somehow intriguing at the same time. I have a page about the wenduino, but it's not yet written, but in the meantime you can read a bit about it here in E-textiles and Wearables II.
And the last one is about growing things and selling/ exchanging them.
resources & customisation#
Of course, I'll need a range of resources in Wellington which I almost take for granted, but the essential outline is below. This is not a definitive list, but does indicate that this could be a project done anywhere, plugging into local resources and networks. Fab Lab & DIYbio Lab, raw materials & components, and enthusiasm & expertise. The range of variables within that mean that no incubator will be the same, ensuring mass customisation.
building & maintaining enthusiasm#
Connecting with the community as the project begins and then updating everyone as we develop the projects will be essential. There are existing fabbers who are following my progress during fabricademy and conversations that have already started. There is opportunity for everyone to develop and modify these projects, to fork them in different directions, according to what they're interested in.
value proposition canvas#
I can't bring myself to create a value proposition canvas because I think of it as a tool that wankers use to sell us things that none of us need. Having said that, the WikiHouseNZ guys did make a diagram that I found pretty interesting, but only because they explained it to me. Have a look around their website to understand more - the link is at the top of the page.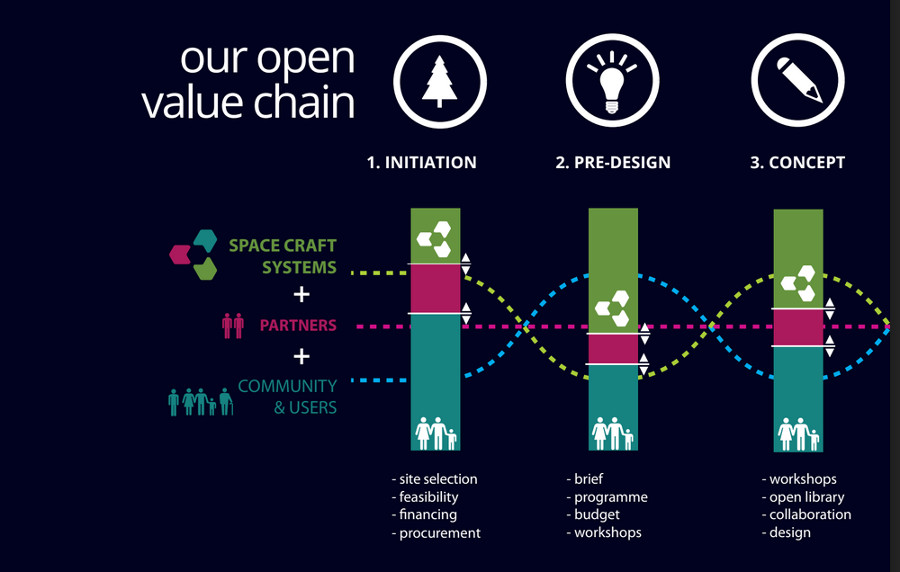 journey map#
I look at the Journey Map of a Journey Map below and I wish I could draw something like that, but at the same time I can't concentrate enough to read it.
UX designers still talk about users or consumers, in the same way that marketers and sales people do. It's an us-and-them scenario. I think words like co-design, open-design, sustainable, collaborative have been co-opted by people with sliding sales in an effort to boost those lagging sales.
echo echo echo chamber#
I'm here to do things that I think are useful for me. I want to change the world. If other people find what I do useful and interesting that's a bonus, but I'd do it anyway. I know that I have concerns and interests that are shared by other people because mostly I live in an echo chamber. I appreciate that I am in the luxurious position of being born in New Zealand in the 20th Century, and that every opportunity that I have taken has led me to be able to talk like this. I live in one of the most open societies in the world, and because I was taught to make things, the digital fabrication revolution has been a natural next step for me.
I constantly challenge myself to step outside that echo chamber, not just by living in other countries, but by talking to everyone I meet wherever I am. I want to know what is going on and how people are living.
preparing for the apocolypse#
Preparing for the apocolypse is just living a sustainable life. When I say preparing for the apocolypse I mean being resourceful and resilient. Growing your own food and materials, not being wasteful, catching and filtering your drinking water, growing a strong local network of resourceful people, making your own stuff and sharing it. Understanding how things work and how to fix them. Designing useful systems.
I have absolutely no interest in defending myself with guns and dogs in a stereotypical apocolypse.
lightbulb by Maxim Kulikov, Incubator by lastspark, Arrow by David Alexander Slaager, no dollars by b farias, Happy Dance by Luis Prado, collaboration by Prashanth Rapolu, Money by Bieutuong Bon, fix by Gregor Cresnar, ecommerce by Adrien Coquet, curly hair by Creaticca Creative Agency, Tennis Player Bag by Gan Khoon Lay, thumbs up by Anna Sophie, Electronics by Cuby Design, materials by Marek Polakovic, 3d modeling by Vectors Market, Casting by Jasmine Rae Friedrich, Mold Spore by Clockwise, CNC Router by Nick Green, Laser Cutter by Jordan Bowden, soldering iron by Arthur Shlain, Fertile Soil by Ben Davis, Plug by Cosmin Petrisor, materials by Dmitry
bonus section#
This week we had an evening session doing pleating, which was fun. We marked thick card with linear patterns using the laser cutter and the vinyl cutter - the laser cutter worked best - and then we folded them to create 3D patterns to press our fabric between. I would totally do that again but probably with thinner card as Irene and I found it really hard to manage the folds and the fabric together. I ended up wetting the fabric to get it into the mould and then we used the steam iron for 3 minutes, and ta dah!