About me¶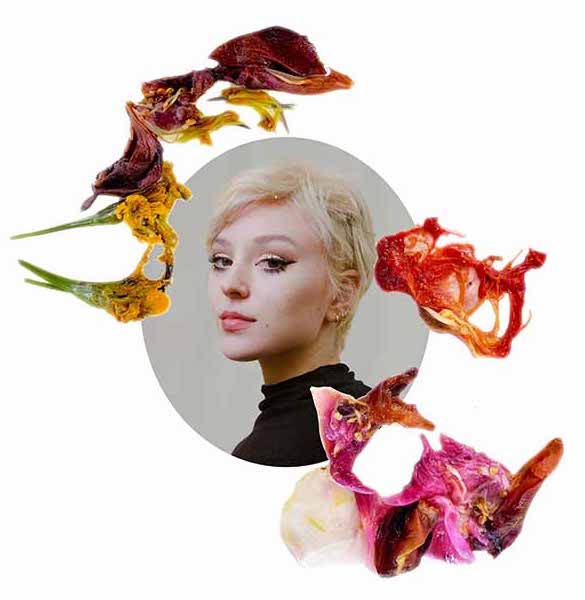 Hi, my name is Anna ♡
I am a future-oriented interdisciplinary textile artist utilizing biology and ecology to reform the current unsustainable fashion system and overall design a more symbiotic world.
As a member of Gen-Z, I have felt the weight of the climate crisis as a generational responsibility since I first learned about it. I notice this weight in my peers often leads to cynicism and hopelessness. That is why my work aims to center community support and optimism. I'm interested in fostering caring networks and sparking excitement about the opportunities presented by innovative convergences of science and art.
Visit my website to see more
---
My background¶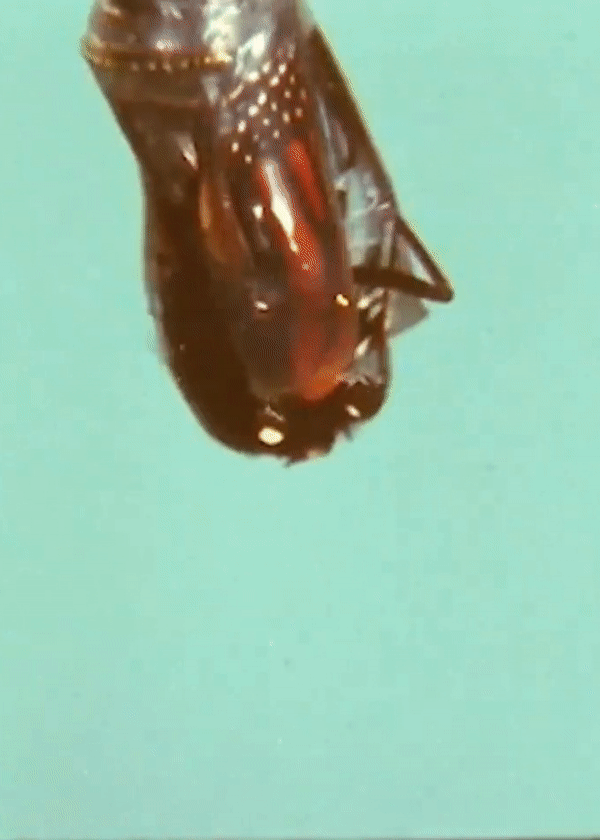 I was born in the Bay Area, California and spent my childhood drawing, dancing and wandering outdoors. Growing up with sheep and feeling their freshly sheered wool kickstarted my curiosity in the natural materials that make up our world.
I moved to New York City to study a mixture of fashion, environmental studies and biology. My apartment quickly became an experimental textile lab where I stored piles of compost for natural dye and raised both cellulose producing microbes and silkworms (thank you to my very understanding roommate).
And now I'm excited to explore this new chapter in Barcelona … my fabricademy journey!
Education¶
Parsons School of Design, New York, NY • 2018 - 2022 • BFA Integrated Design. Self designed major: Sustainable Textiles (Alternative Fashion Strategies, Environmental Studies and Biodesign).
European Institute of Design, Barcelona, Spain • Summer 2019 • Month long intensive in Fashion Trends Investigation - From Coolhunting to Forecasting.
The Sustainable Angle: Material Solutions • Summer 2020 • Digital master class series on sustainable fibers by the future fashions expo.
Groups¶
Genspace — Biomaterials Member • 2021 - 2022 • Community Biology Lab member in a group that explores the production and application of biomaterials.
Ecogenic Design Research Collective • 2022 • Cofounder and Social Media Manager for the community platform of cross-disciplinary designers, artists, and scientists that study interspecies collaboration.
---
Previous work¶
Ethical Sericulture as Interspecies Design 2021-22¶
This project explores a slow fashion, ecogenic method of silk production that resembles nature's way of maximizing efficiency and eliminating waste, one that fosters interspecies collaboration and care, rather than extraction and extermination. I raised more than 200 silkworms in my apartment over the course of the year, observing their lifecycle and creating unique raw silk pieces. The project draws from two case studies: MIT Media Lab's Silk Pavilion study of anti-assembly silkworm fabrication and Ahimsa Silk that is non violent and operates at cottage industry scale. With my gentle facilitation, the silkworms walked across home-made molds, tracking their silk threads along the surface instead of forming a cocoon before they pupate, essentially fabricating directly into desired shapes. I watched over their metamorphosis to moth, their mating and eventual passing. A traditional silk shirt takes the lives of about 1,000 silkworms. To make the same item with the technique I used would need around 70 worms that are cared for and able to complete their natural lifecycle.
Learn more here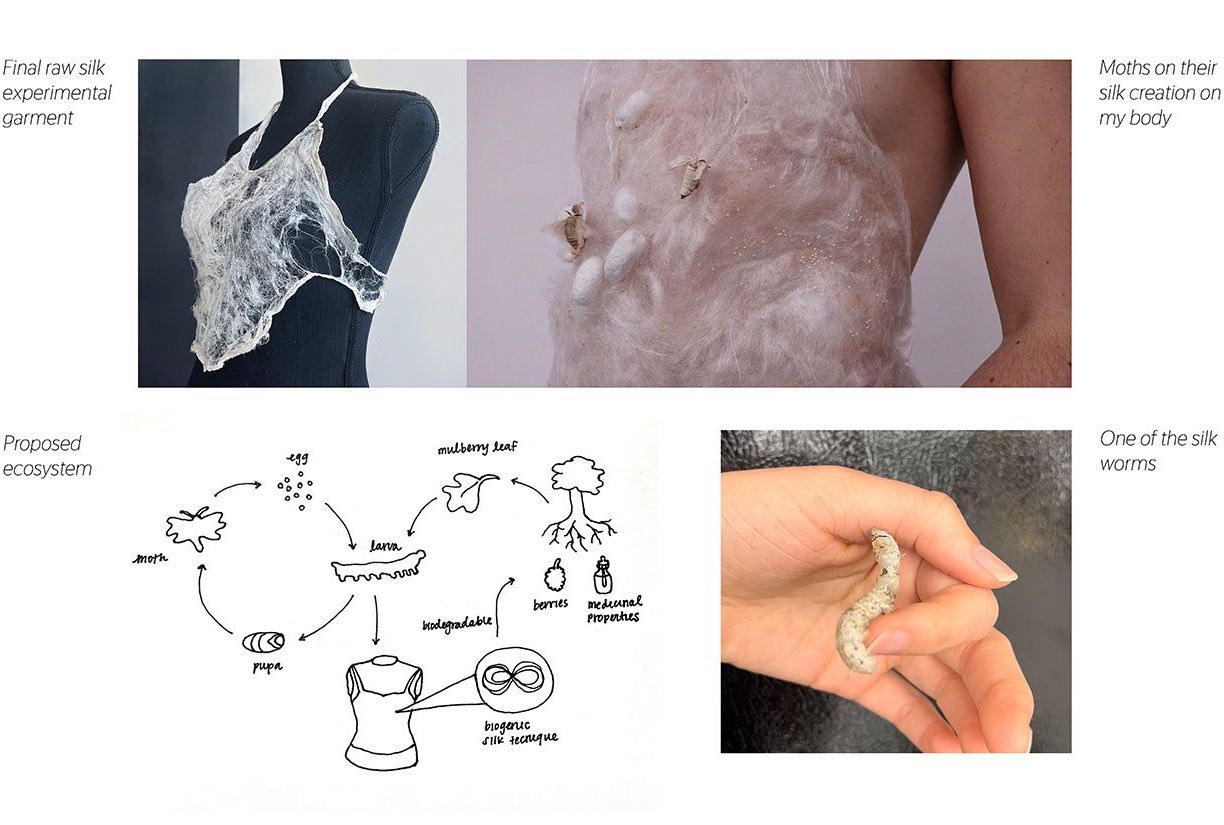 Community Care and Crafting Through Food 2021¶
With this project I aimed to share low waste craft ideas and inspire people to get in touch with their food system. Printed on recycled paper, this zine is filled with 43 pigment recipes made from common food waste. It includes my own illustrations and color swatches, and highlights local east village food suppliers. I sold these online and at some small boutiques to raise money for @eastvillageneighbors community fridge. After hanging flyers around the neighborhood and publicizing on social media I sold enough books to meet my goal of donating over $150 to stock the fridge. In accompaniment, I taught a natural dye workshop at Essex Market's summer festival in NYC. This was an important moment for the neighborhood celebrating the unveiling of the first plant based community fridge. Working with Essex Market I prepped natural dye inks and assisted children and adults with painting their fabric. 
Learn more here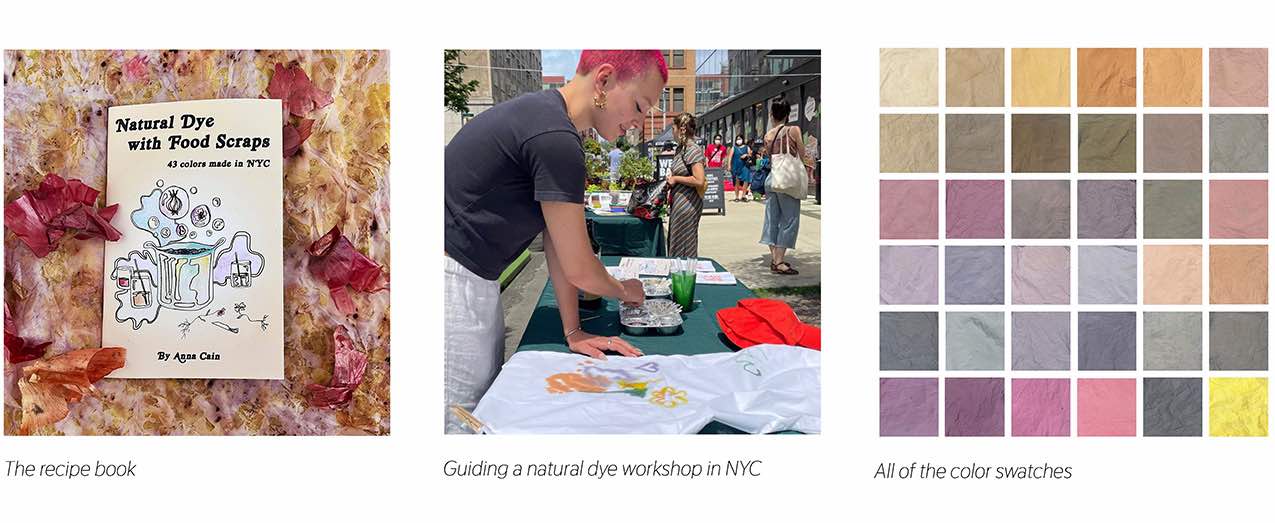 First Instar - Ecogen Collective Inaugural Show 2022¶
First Instar refers to the first phase of an arthropod's metamorphosis. Featuring an array of interdisciplinary artists, designers, growers, makers, and lifeforms, the exhibition served as a place for ideas to emerge and coagulate around the collective goal of an ecological society. The exhibition popped up for the weekend of 5/28/22 at 208 Bowery in Manhattan. I organized and curated the show with Grey DeGregorio as the inagural event for our research group @ecogencollective We first released an open call for artists, designers and makers with a focus on ecology, biology or interspecies relationships. It was great to hear from new people and start to form a community around our common practices. We worked with the artists to explore fun ways to show research and science based projects in a traditional gallery setting.
Learn more here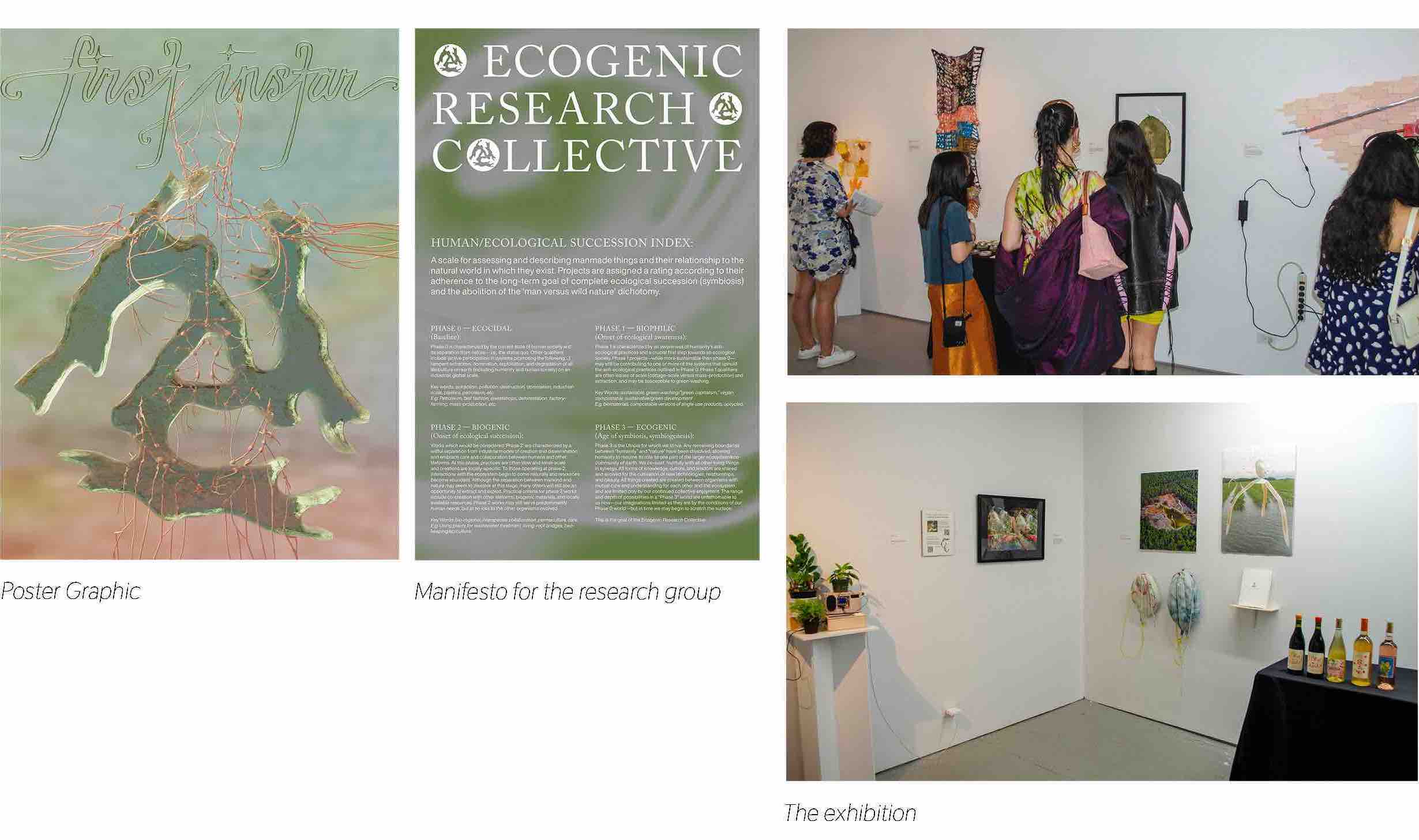 Spira Dye Tests¶
This project was an expansion on a workshop by Genspace x Spira where I learned to cultivate spirulina in my apartment and extract a blue pigment. I did a series of dye tests on my own with different treatments, mordants and materials, then completed a longevity test. The algae is easy to grow and can provide a nutritious snack or a colorful pigment when harvested.
Learn more here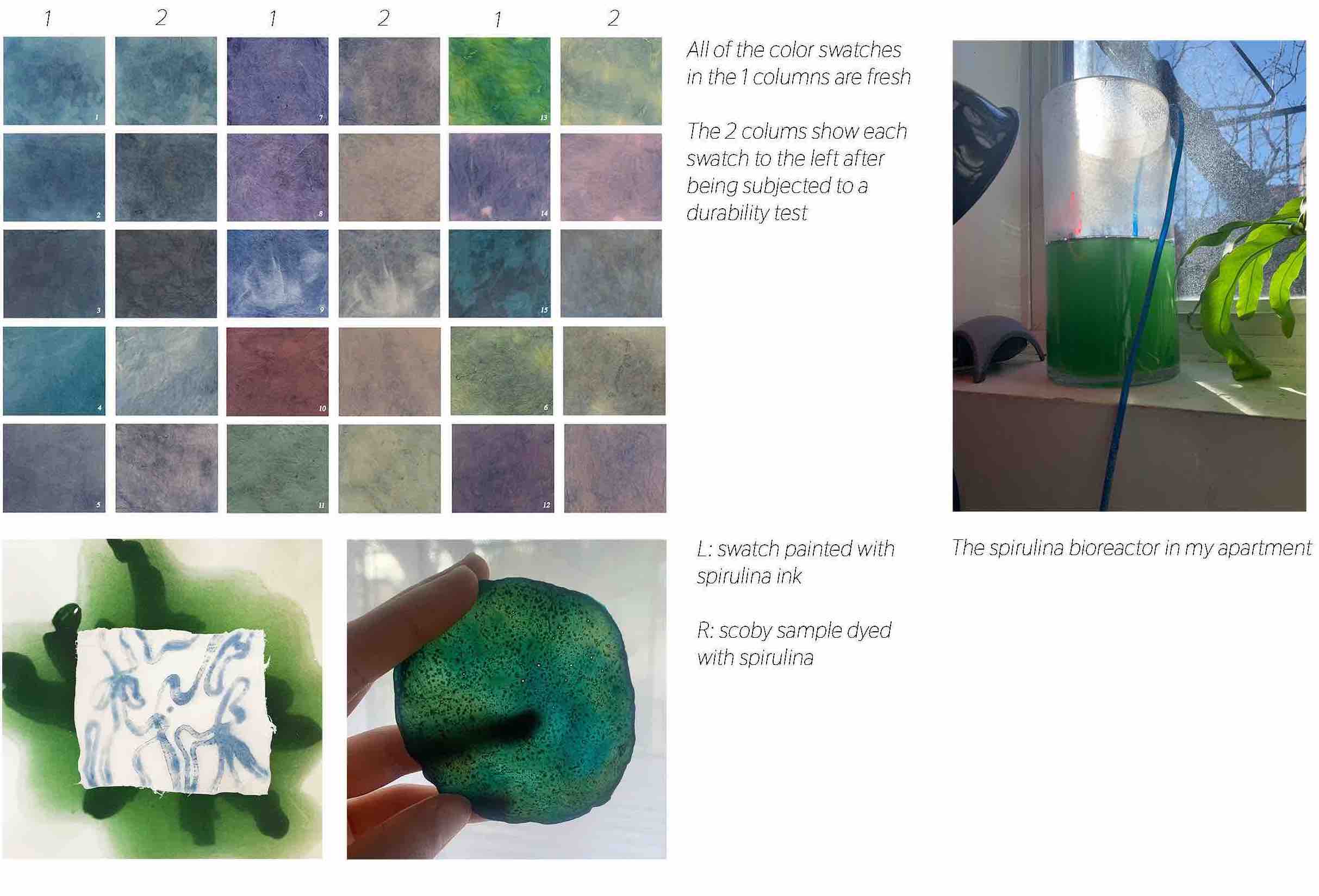 ・゚✧ Thank You ✧゚・¶
---
---
---
Last update: 2022-09-27