HOME¶
Welome to my documentation website for Fabricademy.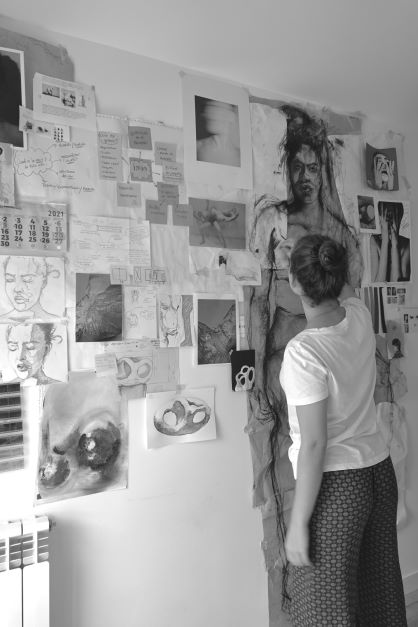 Kaixo! I am Paula Franco and I´m 22 years old. I still don't know how to define myself because I want to be so many things... I just finished Fine Arts in Madrid and realized that my biggest passion is sculpting. From a very young age I´ve very much enjoyed crafts and painting, I would spend hours playing with the playdough...nowadays I realize how creating has always been my necessity.
I believe that Art evolves alongside society, it is the way we relate to each other, exchange thoughts and opinions.
My research is mostly focused on Bioart. One of my goals is to reflect on the creative disciplines of the future. A path towards new languages where art, design, technology and science merge and the artist adopts new possibilities of creation. The advancement in new materials implies an evolution in the production of the work, creating new challenges for the artist. The material ceases to be support to become a carrier of senses.
The social change and climate emergency are my main motivation. It is a need to express my opinion on the responsibility of art in this era.
I´m very excited to take part in Fabricademy, learn new things and team up, let creativity guide us and have fun)
MY INFLUENCES¶
My greatest influence is nature and its organisms, a fascinating and uncontrollable world. As I said before, art evolves, if I had to define it in a single word, I would say that today's art is a Fusion. The fusion of different disciplines creating new concepts and ways of living. In my last project, I experimented with biomaterials and I´m fascinated with their potential and everything that can be created within them. As a creator I am interested in building with sustainable materials, giving a second life to waste.
Neri Oxman and his futuristic vision is one of my biggest inspirations.
On the other hand, I really enjoy spending time looking for new artists and being inspired by their innovative work.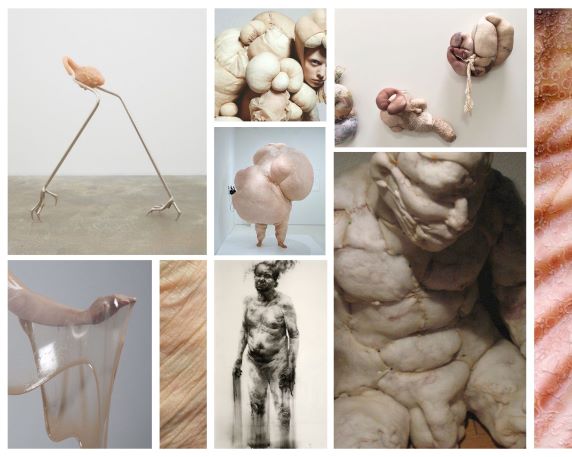 I create this collage in Canvas
PREVIOUS WORK¶
Huir De Nosotros Mismos¶
Each person suffers their fears, their inseurities, frustrations, unattainable desires, rejections... but they all have something in common: They live inside. They live within us and can become our greatest enemy. These organic sculptures interpret each other's pain, chains and monsters. Who are we and what defines us? Our monsters are part of us and it is impossible to get out of them.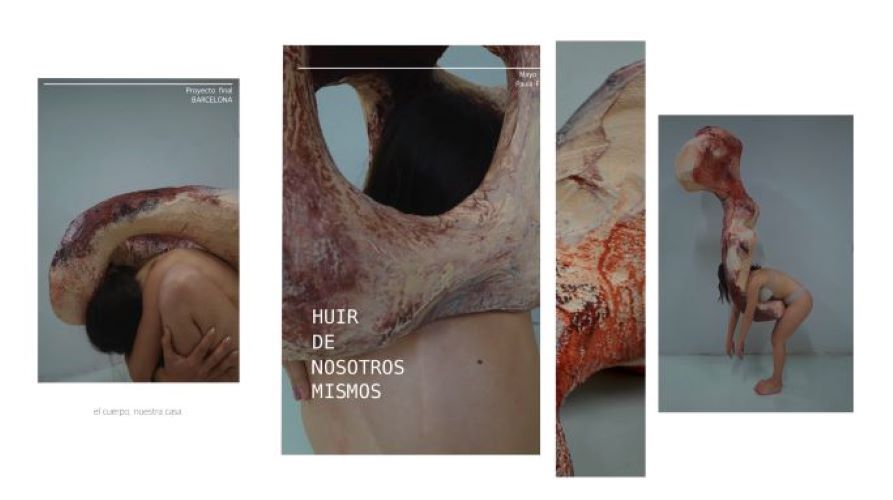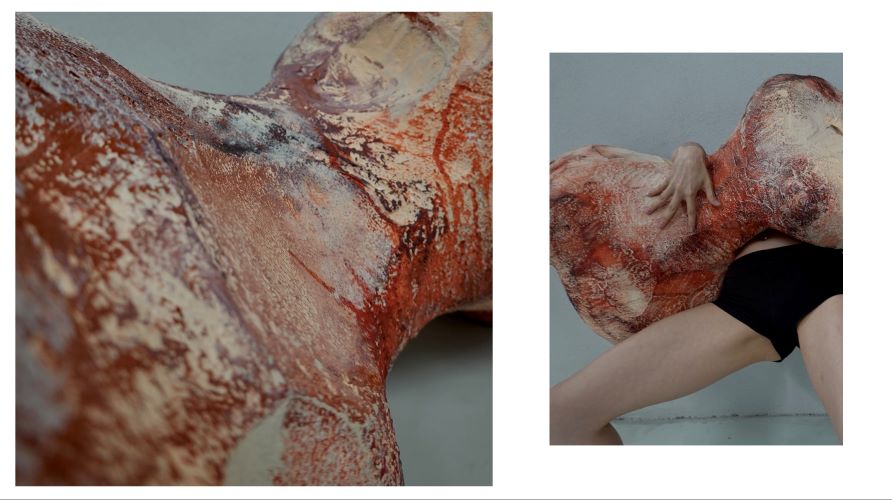 ---
Last update: 2022-11-28