Hey there!¶
Thanks for stopping by my fab journal! I hope you enjoy browsing through my journal and stay inspired as you do. Thanks for visiting.
About me¶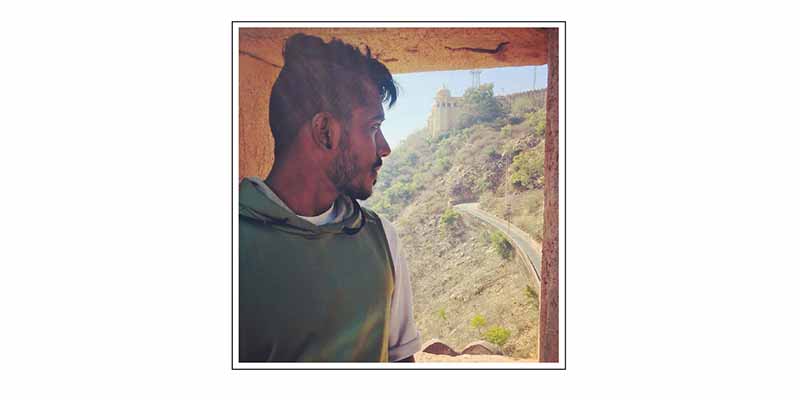 Hello! I am Dinesh Kumar, Born and raised in the city of Textiles - Tiruppur, India. My Love for designing started in my earlier school life when I used to draw cartoon characters from notebooks. While growing up I used to see my parents weaving fabrics, besides that, I have always helped my mother in arranging the pile of fabrics and checking the defects and labelling so I suppose textile has always been an integral part of my childhood.
I was keen to learn fashion and studying design was my dream so I studied B.Tech Fashion Technology at Sona College of Technology and completed under graduation there. This course helped me build design and textile knowledge to the core. Throughout my under graduation, I felt and understood that design and textile come hand in hand and there were apparent gaps in my design knowledge. In order to deep-dive into fashion design, I applied and come through one of the mostprestigious design colleges in India, Pearl Academy, Jaipur. My pg diploma has presented an enormous learning curve for me, both inside and outside of the classroom.
My final design project at Pearl Academy challenged me to push myself to an extent, which helped me a lot in the creative process of this project. My graduation collection was inspired by the Dravidian architecture of South Indian temples. I experimented with various techniques such as laser-cut, 3D printing, machine embroidery, adda work, pleating, and draping with a range of 5 wearable arts. This project became very special to me when I was awarded the 'Most Innovative Collection 2016' in my graduating year.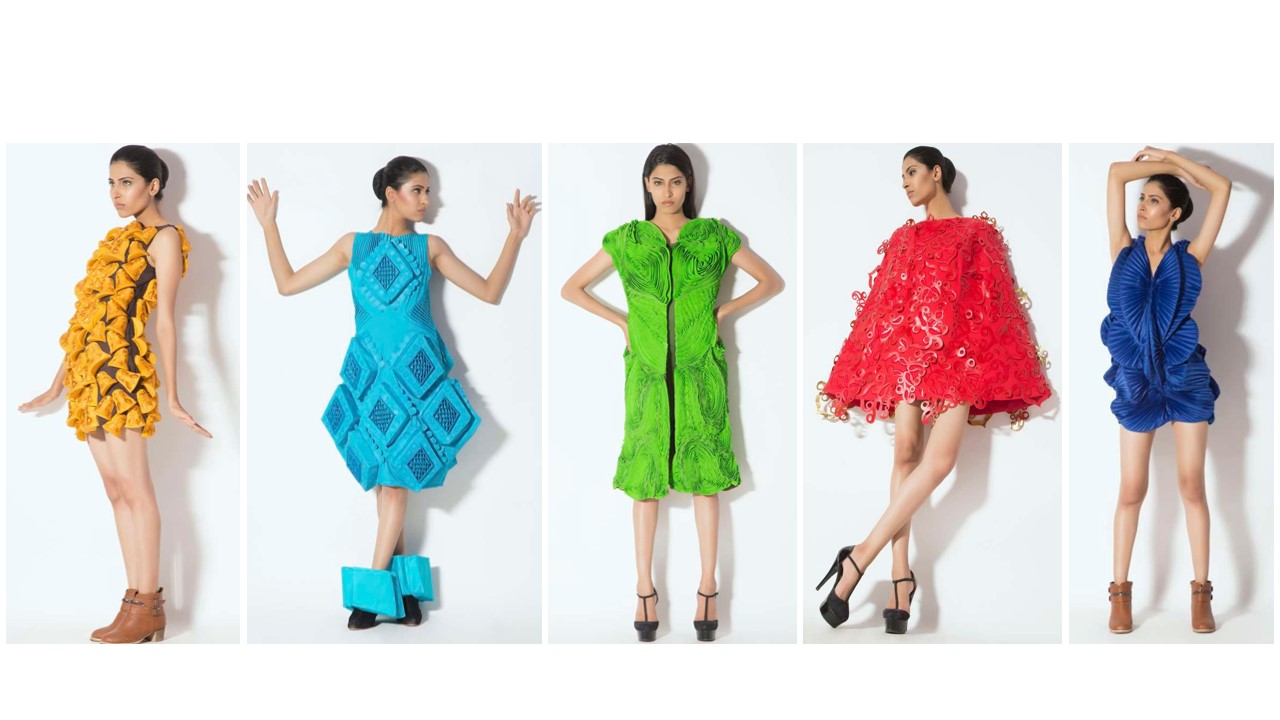 After graduation, I also juggled work with passion and participated in the 'National Design Contest' for World of Wearable Art (WOW), New Zealand. Here, I got to experiment with all possible materials to create a wearable art garment. For which I got in touch with local artisans and worked with materials like glass fiber, sunboard, bamboo sticks, pearls, and foams. I was selected as one of the two final contestants from India and the costume was showcased as an installation in Amazon India Fashion Week 2017.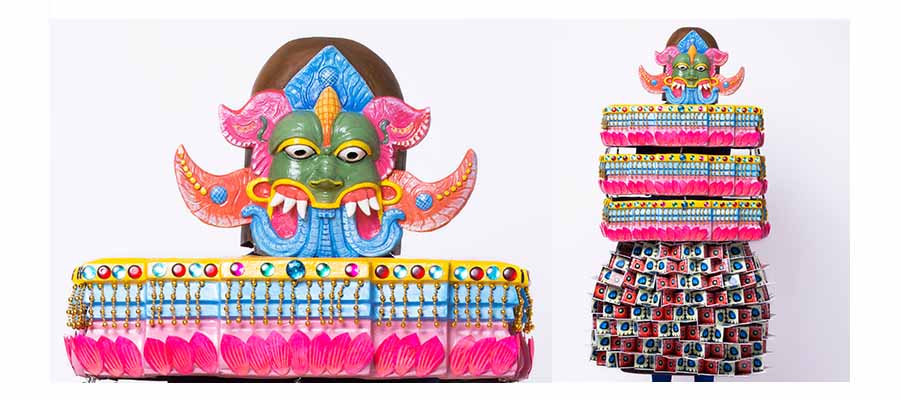 Why Fabricademy?¶
Always striving for details and deeper analysis of my work and constant change in my working pattern have been exciting for me. My urge to create unique and innovative ideas always charges me up. I think that keeps me going. The covid circumstances have made me dig deeper into my roots, as I have evolved more as a designer. It's always good to acknowledge where you are, but it's also important to be conscious about polishing yourself to ultimately acquire your dreams.
I believe Fabricademy: Textile and Technology Academy course is perfect for me and will help me master advanced technologies in the textile and fashion industry. It will be an exciting experience to explore the future of textiles in this course.
Previous works¶
Body Architecture¶
The Body Architecture projects were developed during the Pacademy workshop with the artist Filippo Nassetti . The purpose of this project is to learn and create fiber morphology and accretion growth on the human body using Rhino3d, Grasshopper, Make Human, Shortest walk, Kangaroo, and Dendro.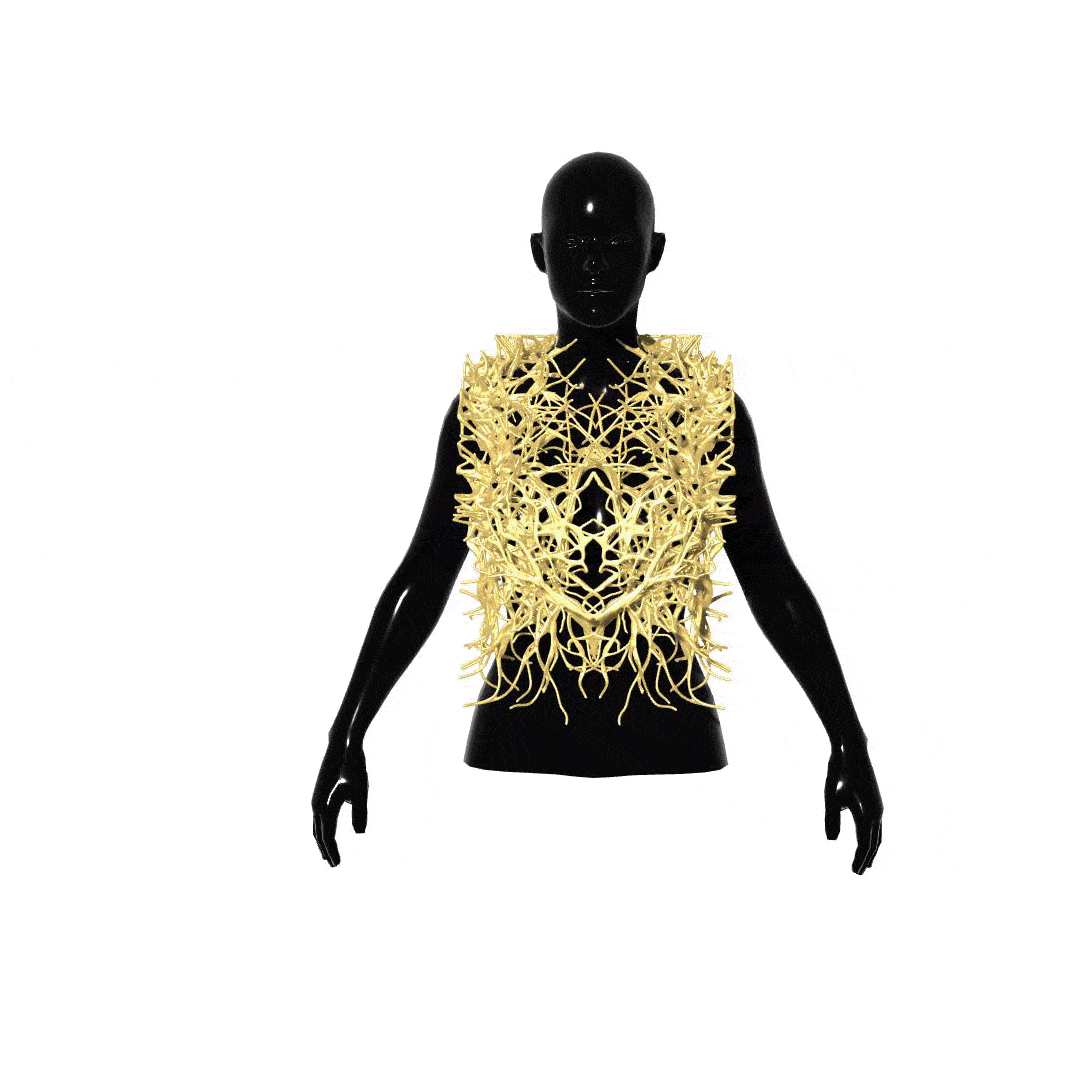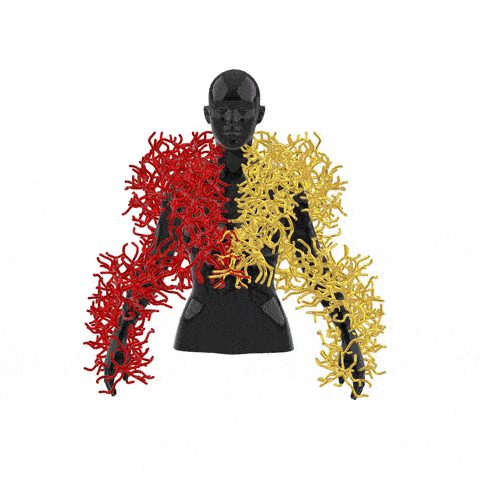 Rhino and Grasshopper 101 course¶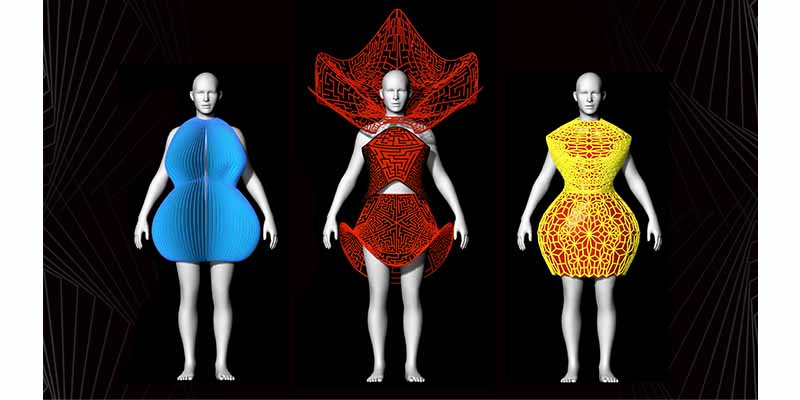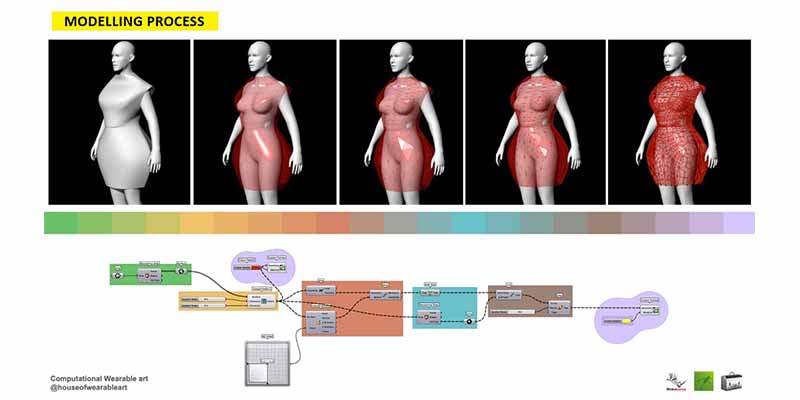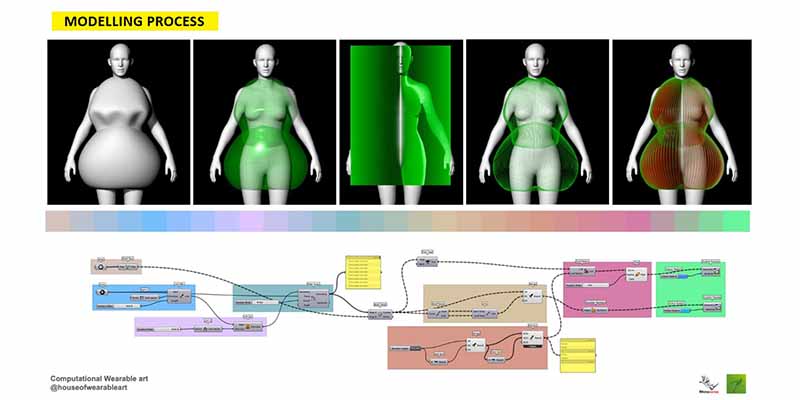 ---
Last update: 2022-10-02