Introducing the ultimate background
of a girl that nerver stops discovering
I was born at Fermont, an adorable little town in noth of Quebec. I alway liked tying new stuff, beeing in a lot of different communities and bringing very different people together. I ended up at CÉGEP Marie-Victorin just to try, since I was not sure about working in fashion. In fact, I was intimidated by all the clichés and impressions this kind of field had. Rumor has it that all designers are haughty and eccentric, and that fashion is a very competitive field of work. Despite some parts of the rumor being true, I ended up loving fashion even more with every lesson. I was fitting in better in a sympathetic learning and sharing environment, and I like to help create this mood everywhere I go. Sometimes, I was more exited about projects of students that I helped than my own.

I was searching for new things to learn, more processes to explore, when I discovered Echofab. It was like this place was meant for me. It was the place for so many great ideas and projects to flourish, and I felt privileged to be able to talk to so many people for different domains that were glad to share their knowledge.

This is how I ended up spending my last year of fashion studies at the fab lab the more I could. This is were I met François and Annie, and where I learned about the Fabricademy program.
Since then, I have been working hard to have the money to get in. Even if I have my diploma of fashion in hand, I feel like I needed to learn more about sustainable fashion and technology, since I truly belive that soon every designer will need this expertise.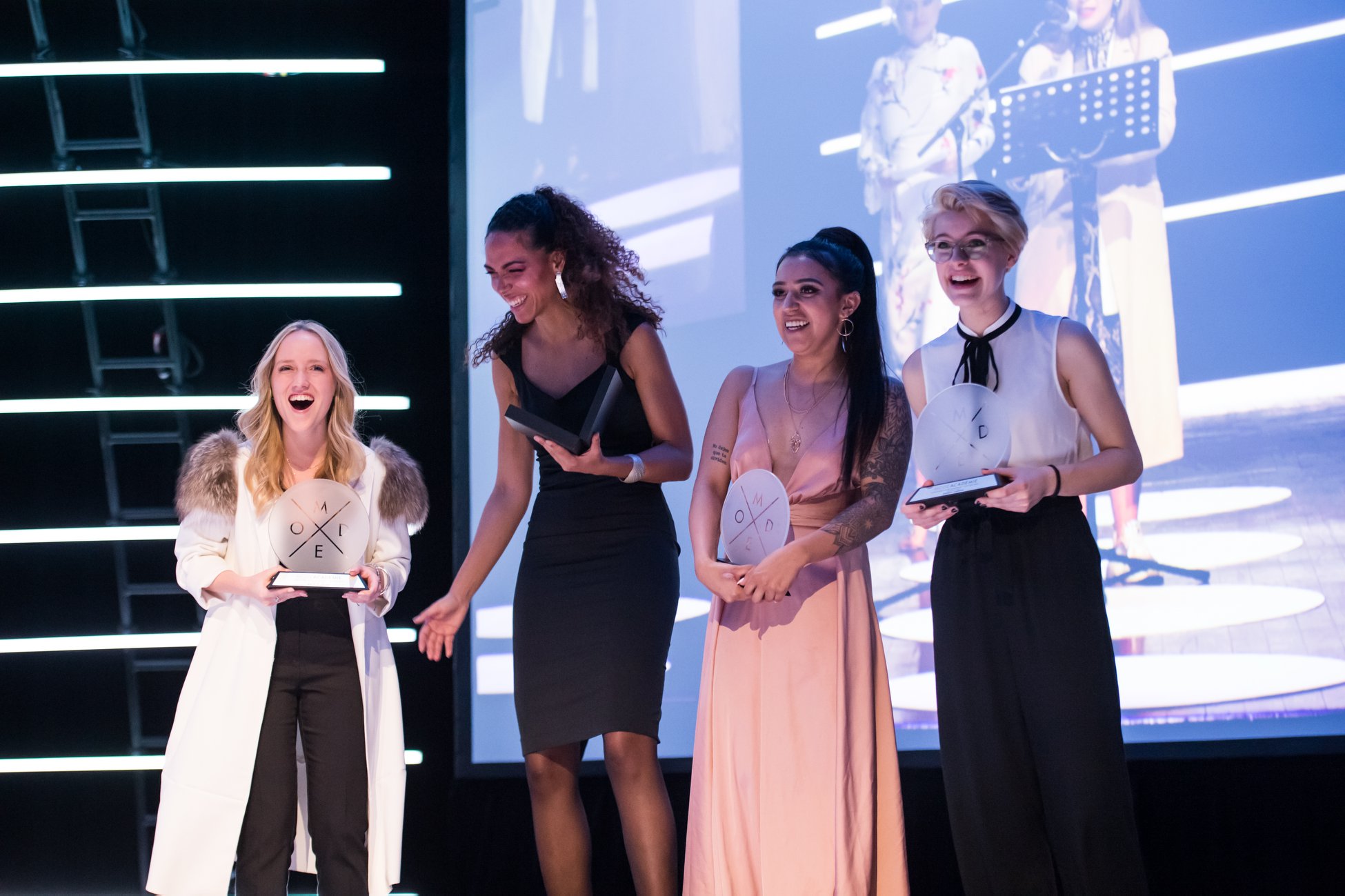 Studies
DEC | Fashion design
It is a 3 year program meant to form designers for the industry. I achieved a deeper understanding of clothing by creating designs on the same 3D software used by the industry and mastering new technologies (CAD, pattern development and illustrations).
Garment production management | Module
This 1 year module was offered to students who completed the fashion design program. During this formation, we studied the machinery used in production, some fashion management software, quality control methods, internationnal importation and exportations regulations, etc.
Summer School 2018 | Women and clothing technologies
The overall objective is to instill a culture of innovation and entrepreneurship among women, especially in science and technology. The clothing industry, which is very traditional, is predominantly female, unlike the technological circles. Thus, the discipline of garment technologies represents an opportunity to be seized for women who wish to make a career in an environment combining technology and creativity.
Internships
My first internship was with Les Artisans d'Azure, a small company creating medieval costumes and accessories. I learn more classic leather working skills, and fell in love with how fun this material was to transform.
My second internship was at Kanuk, a rather big company that produced localy, so I had the chance to see for myself the various jobs that exist to make a production work. Woking alonside such passionnate people was a precious experience.
My projects and Accomplishments

2019 Fashion Show


These were my creations, presented at the final défilé of my fashion studies.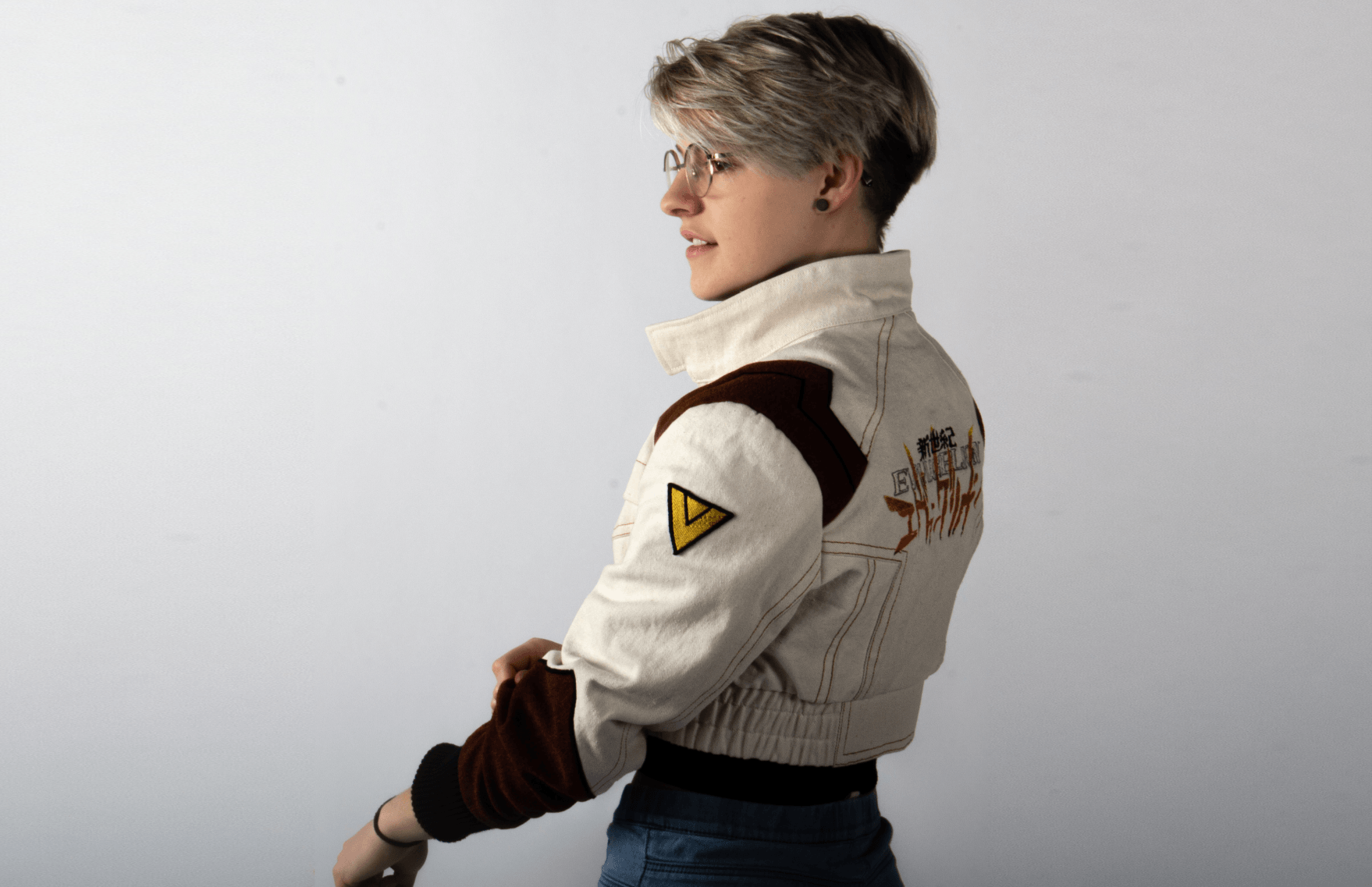 Jacket
This project was to try the embroidery on a real product I designed.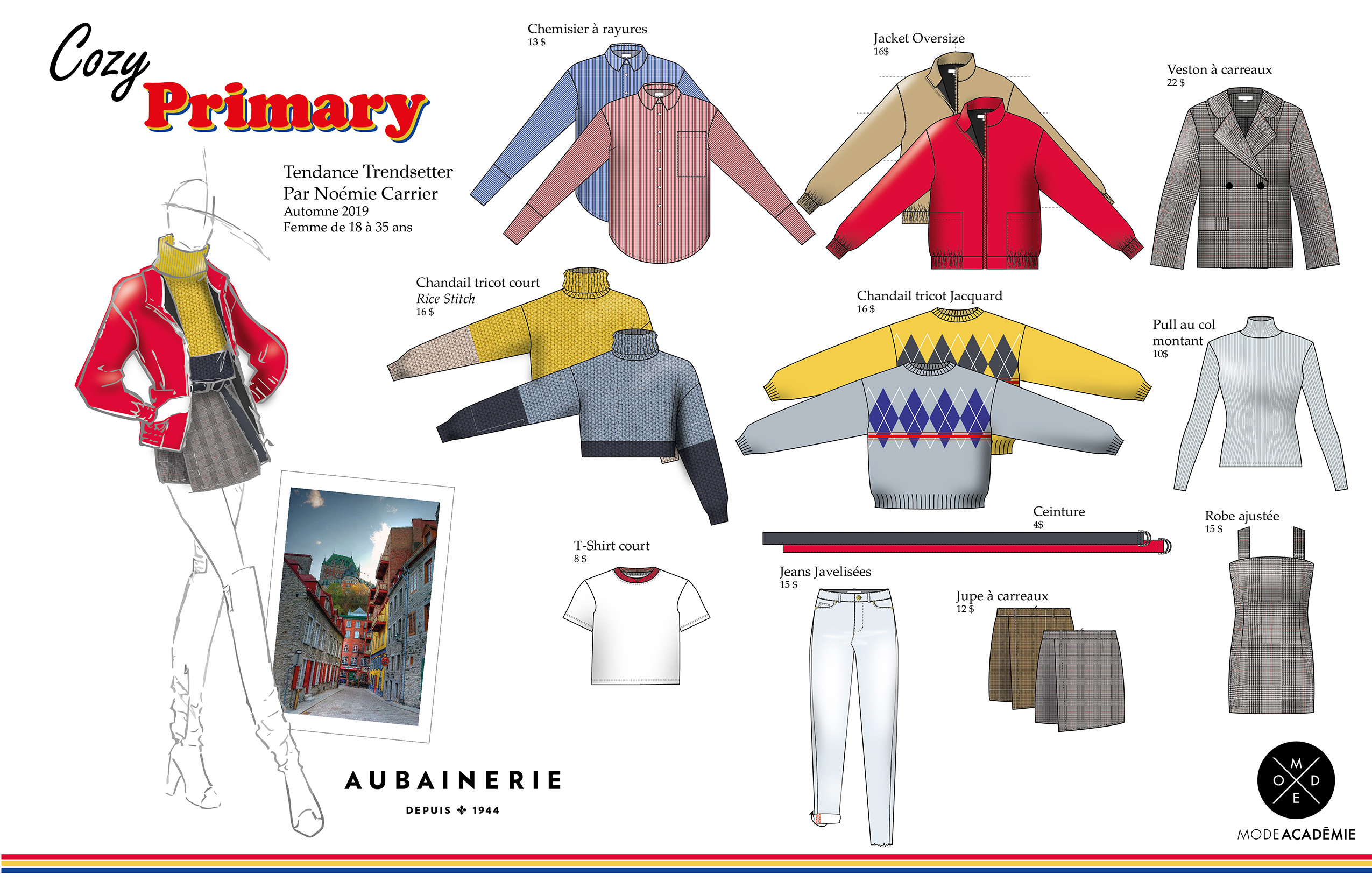 "2019 Fashion Academy" Contest
This project came with a lot of technical sketches, mood boards and documentations. I earned second place.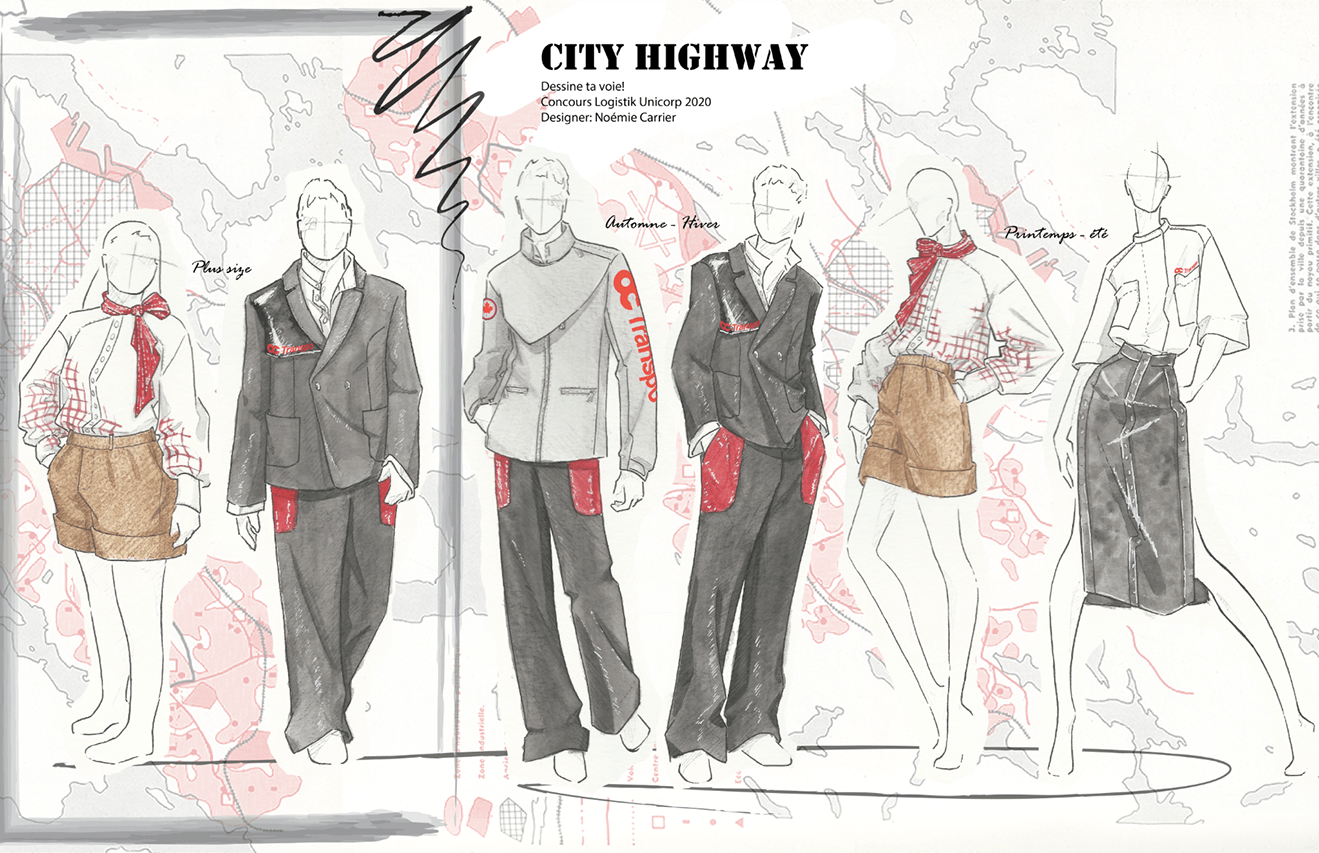 Uniform Contest
The objective of this contest was to design new uniforms for Ottawa bus drivers. I went for something more simple, because I knew this design would have to be produced at a low cost. The best bet is to go for designs I know the industial machines could do.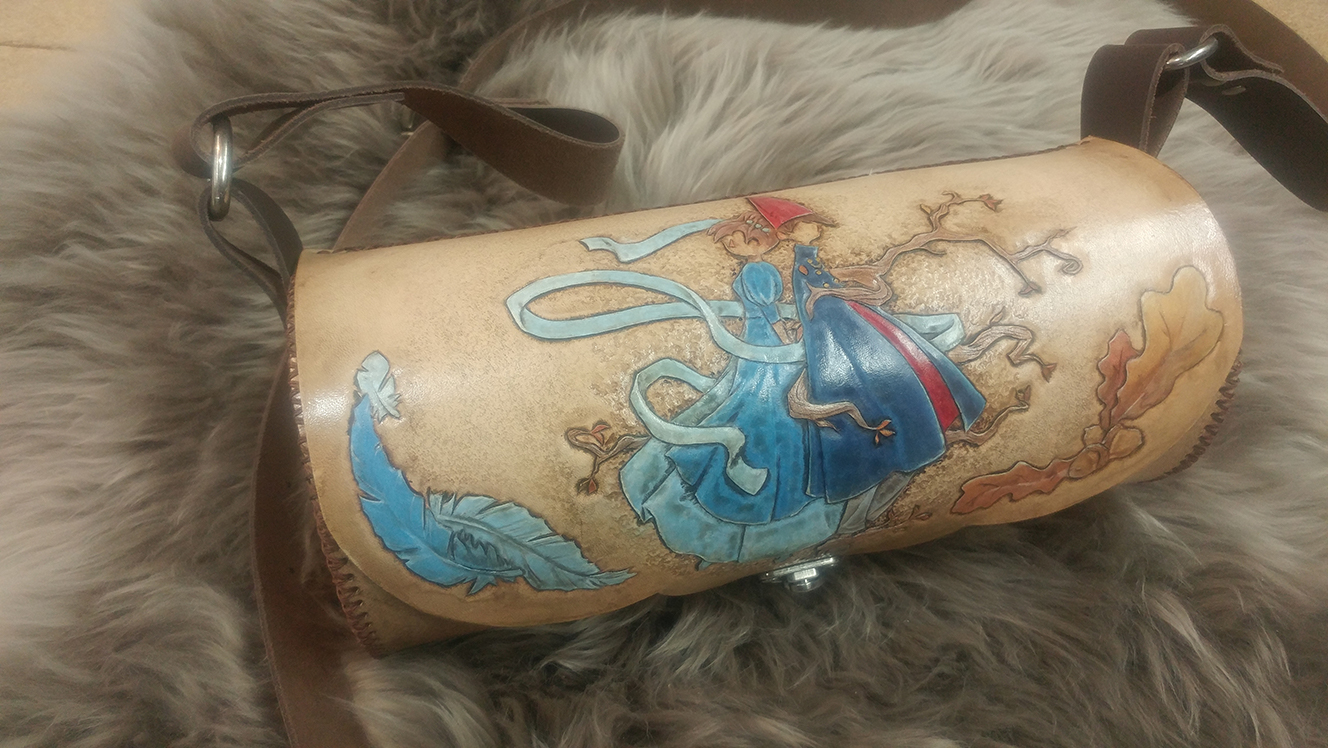 Leather Embossing
At the end of my internship, I made a satchel to put in application what I learned. Leather embossing is still a manual and time consuming art, that's why it's so uncommon.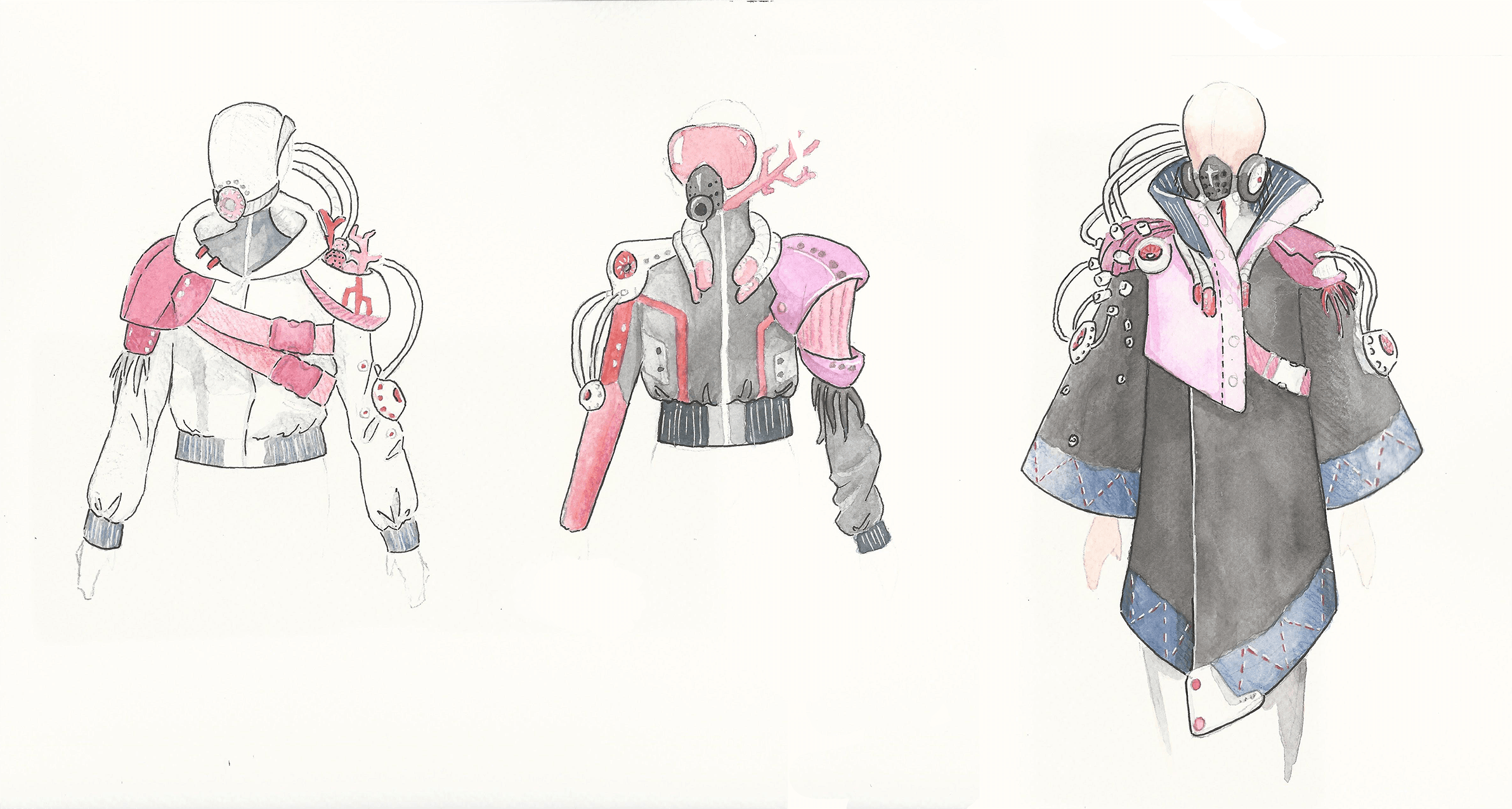 End of studies project
This sketch was my final project, the other student and I had to start on the main theme "environment".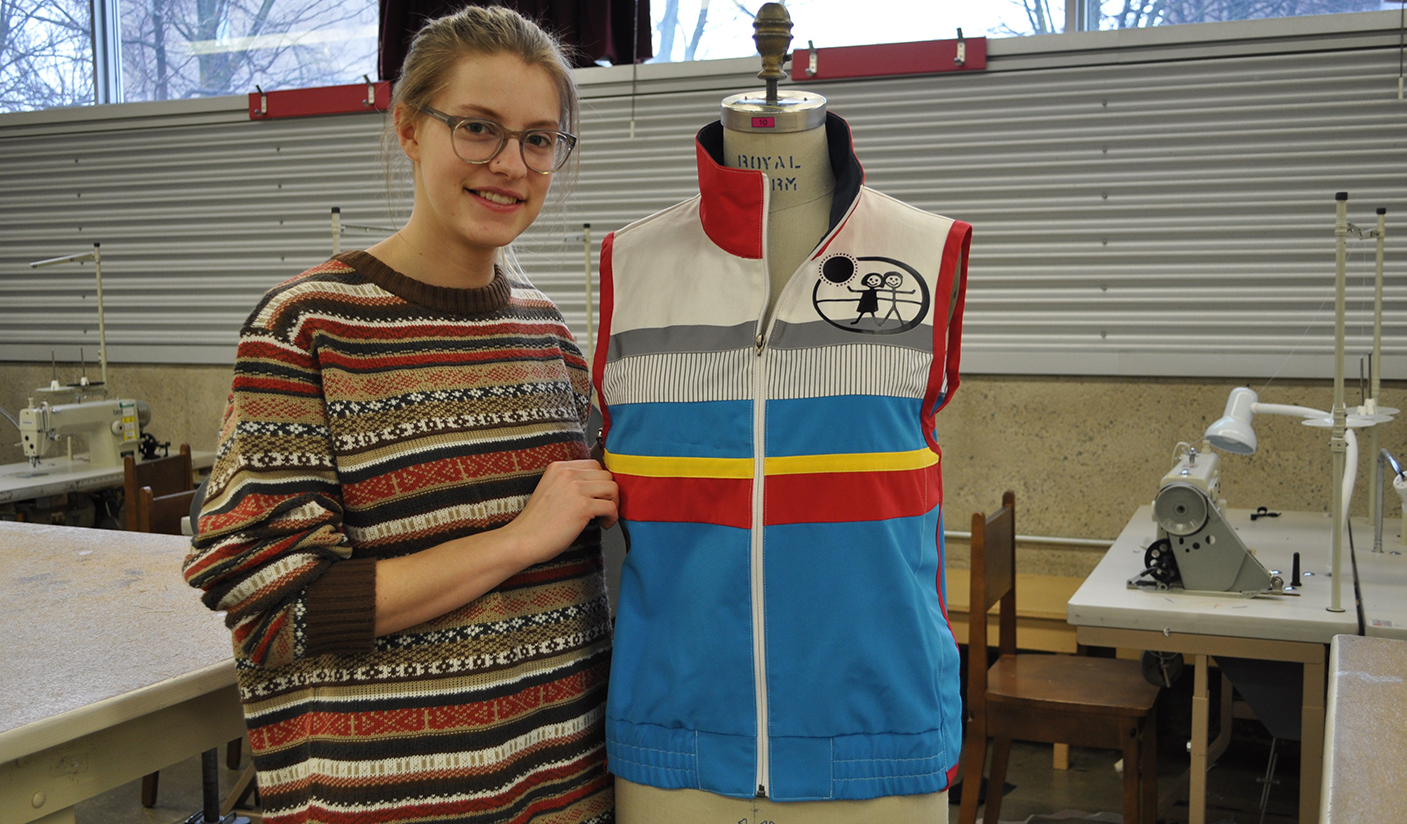 School Crossing Guard Vest
This adorable vest I designed was for a primary school close to where I live. This school was luck to have such a passionnate headmistress, and I ended up teaching fashion there in my spare time.