3| Circular fashion¶
Research/inspirations¶
Erwan and Ronan Bouroullec are two designers that inspire me. They produced two design works that meet with our week asigment about modular component matching together. And gives idea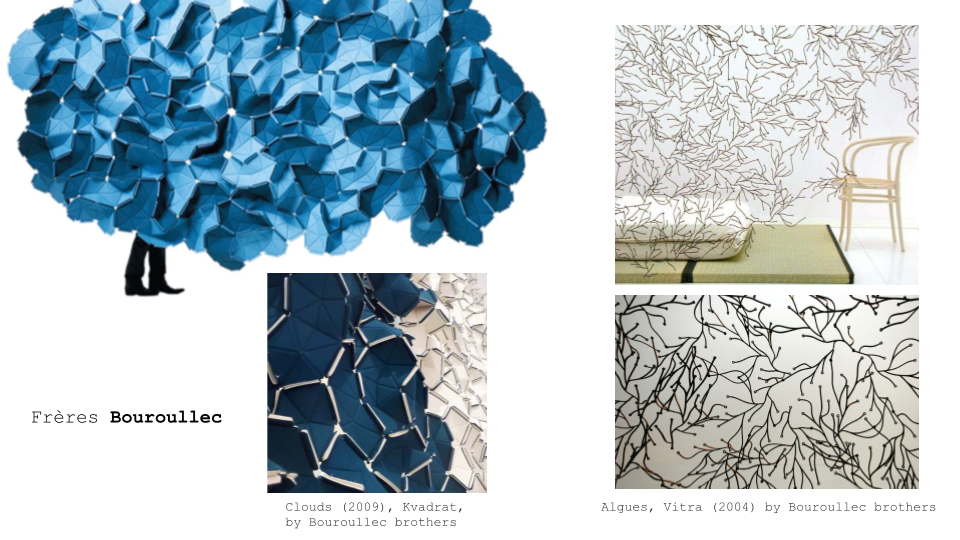 Anni Albers
I'm inspired by Anni Albers work in general, but in particular here with her geometrical work of drawing patterns and weaving them.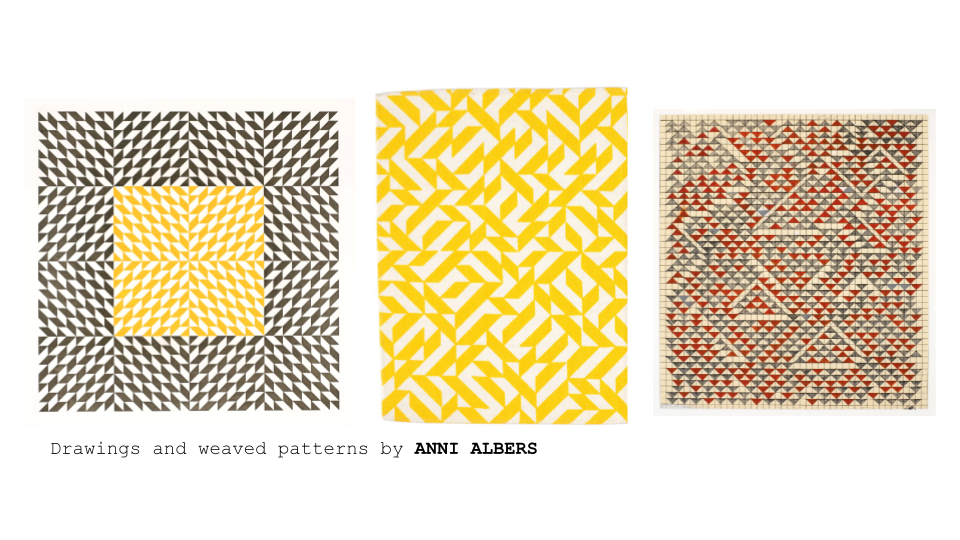 Mathematical and geometrical patterns as fractals and Penrose tilling I'm interested in the way the penrose tilling can be assemble following a specific pattern or in an other more organic and intuitive way. Fractals, geometrical repetition are an inspiration as the can be multiply infinitly creating a pattern over and over.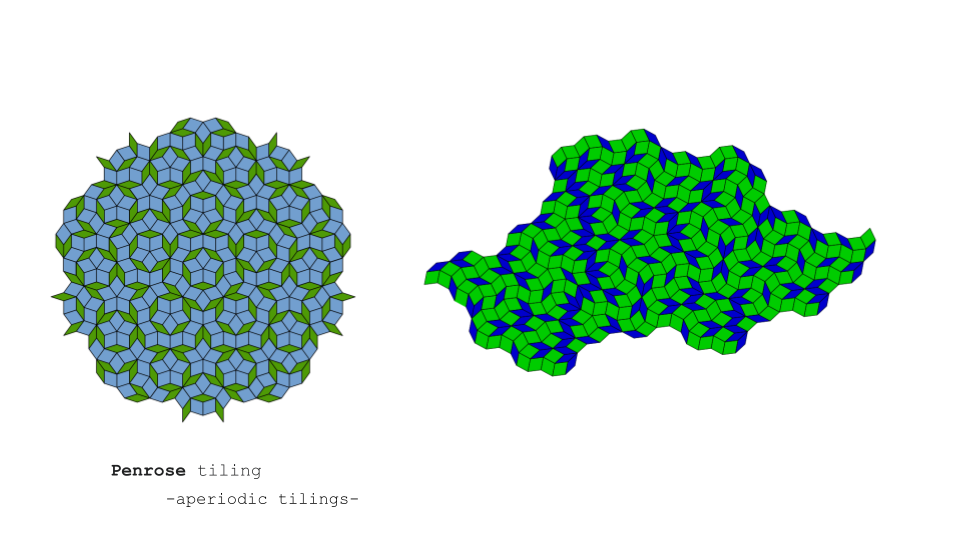 Paper Prototype¶
So I started experimenting first with paper, and decided to use a geometrical form. Decides to use the Penrose tilling system. I tried to figure out how to assemble the paper rhombus together without any waste. And created some paper models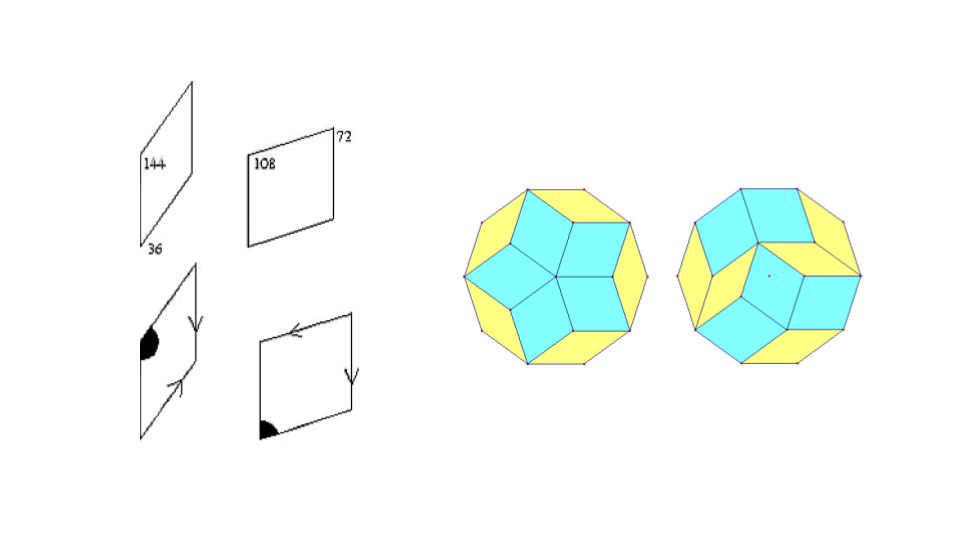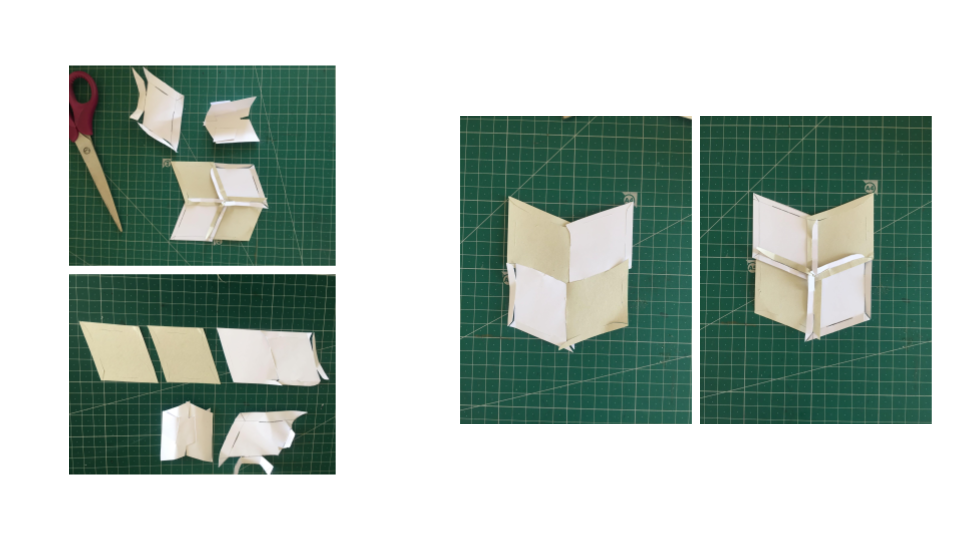 Digital process¶
I searched for the exact dimensions and angles of the Penrose tilling rhombus.
Then drew the two rhombus on illustrator. They have the same size but different angles according to Penrose tilling
I created then two second identical rhombus oustide each one (center aligned). So this would be use for the slots.
Then divided the rhombus in 6 equal parts
And draw the slots :
2 identical both on opposite side (which folds to go inside the other slot) (+)
and 2 others identical both on opposite side (which is a cut to the other slot can slide inside(-)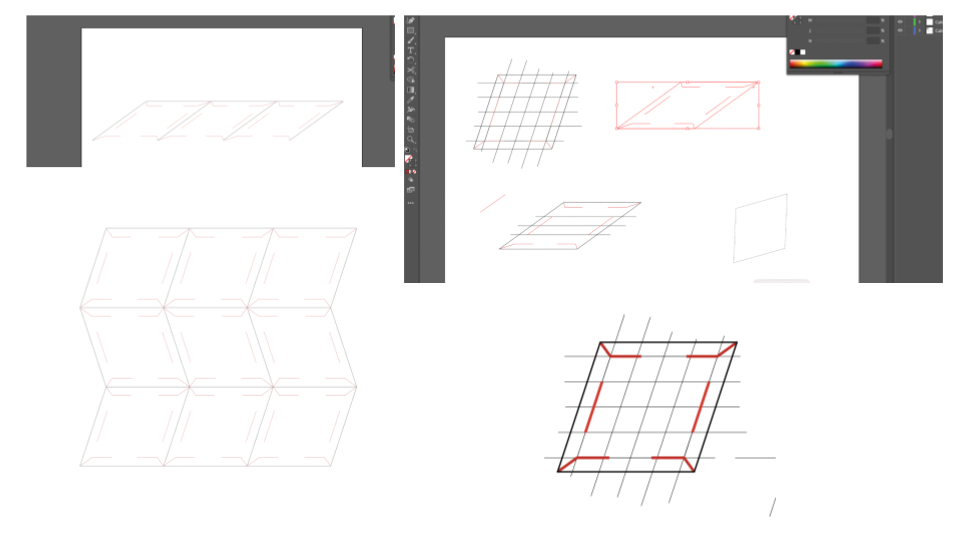 Laser cut prototypes¶
The small laser is useful for making a small prototype and test the slot with the material choosen. And then adjust if necessary Export your file in .DXF Then open it on the laser software then drag it in the workplace and place it in the grid. Export in the SDCard
In the machine: Insert the SDcard Place the fabric on the woodboard with small tapes in the corner. Fix the board with the magnets and left screw ( be carefull that the left screw to not touch the left part of the laser machine)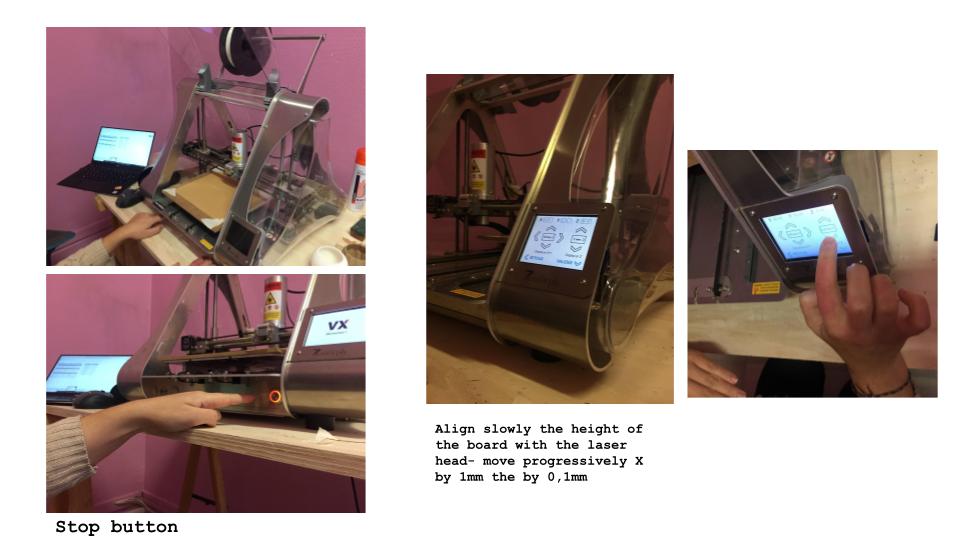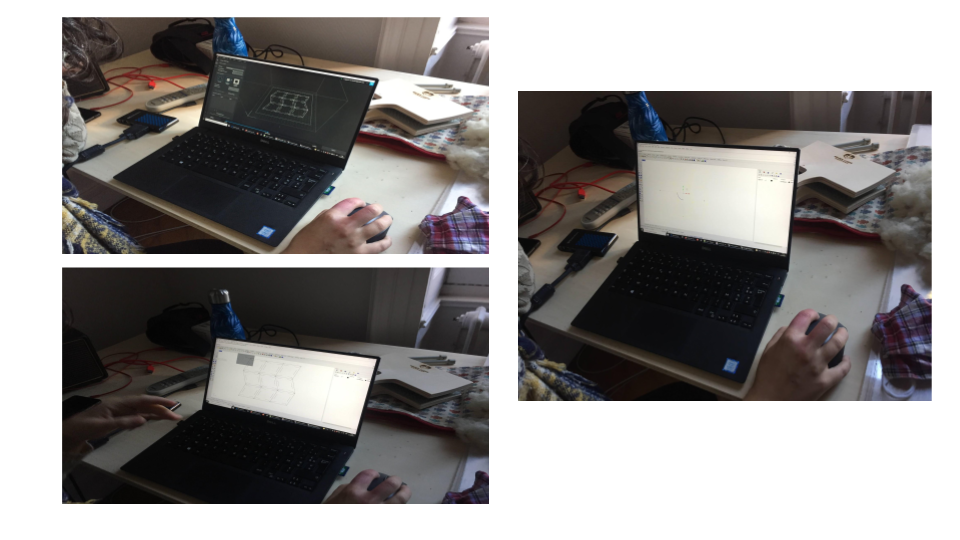 Textiles used
Synthetic wool - blue - 360g/m Synthetic textile with natural cork - 215g/m
Final laser cuts¶
Final illustrator files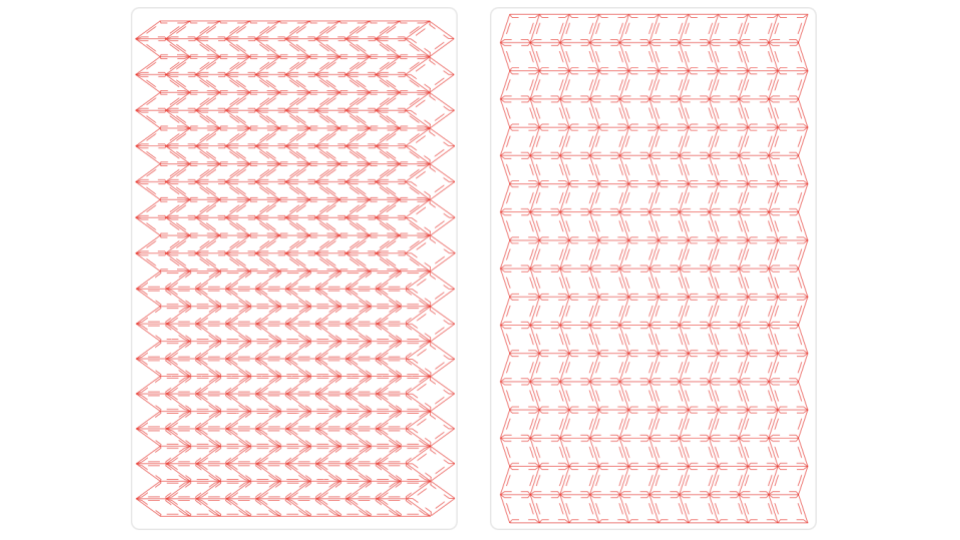 We went to Trotec to cut our pieces I chose to cut in the medium laser trotec machine and cut two pieces of each textile with the size of 813x508cm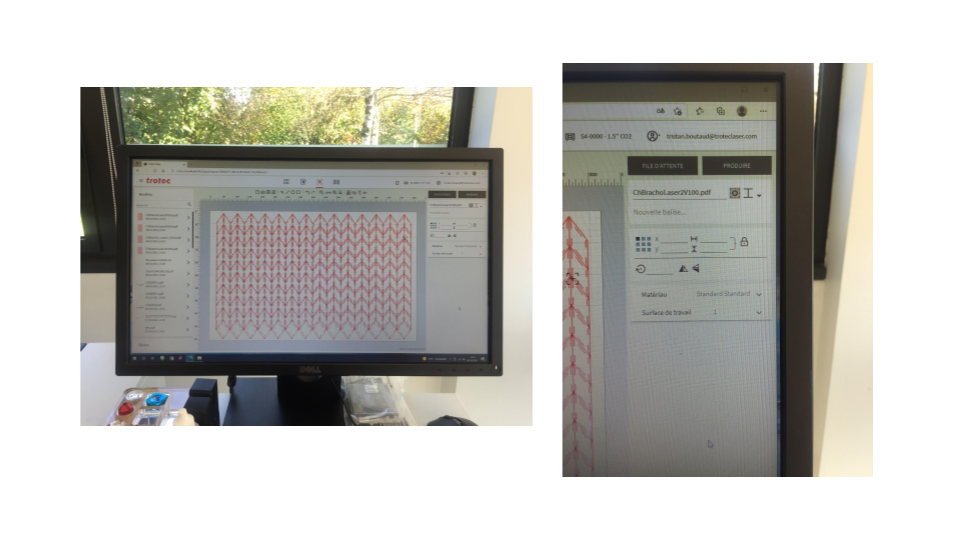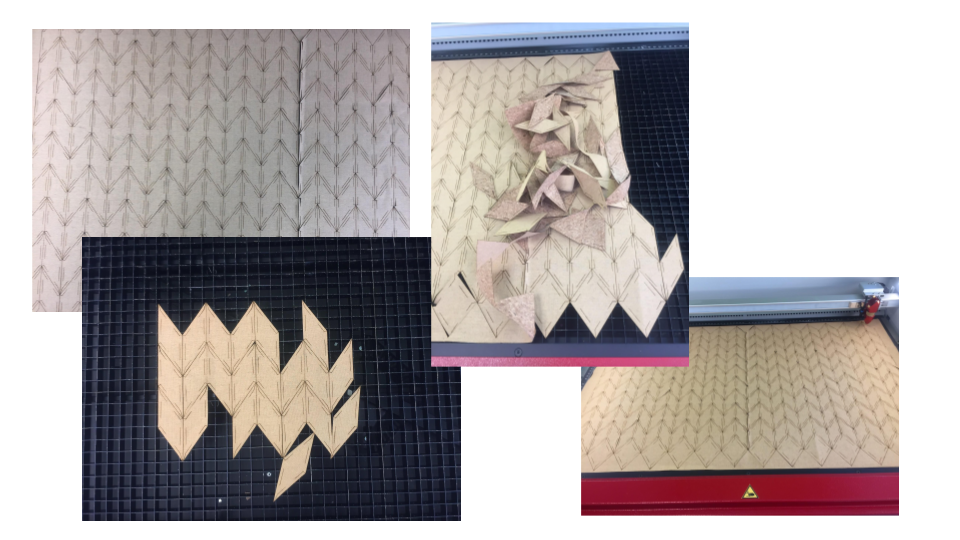 How to assemble the pieces¶
Final outcome¶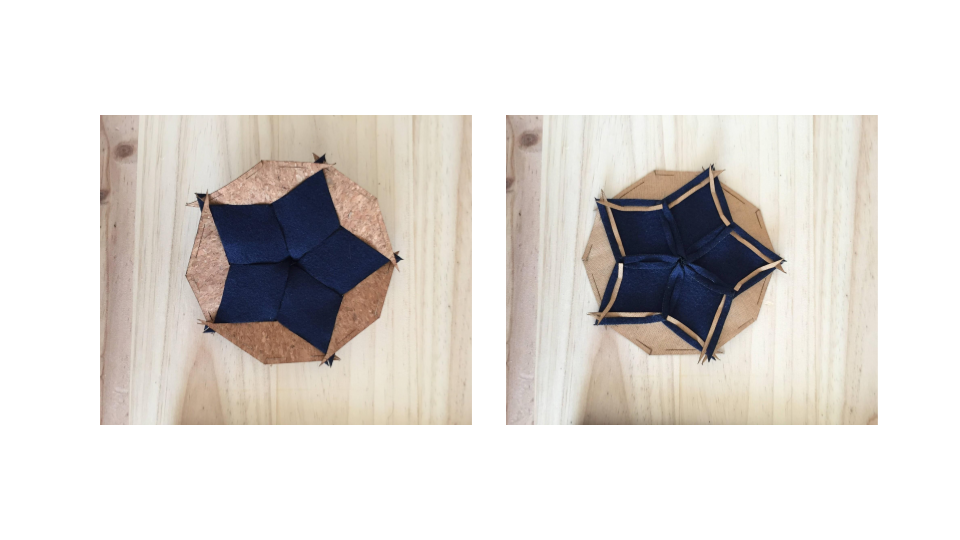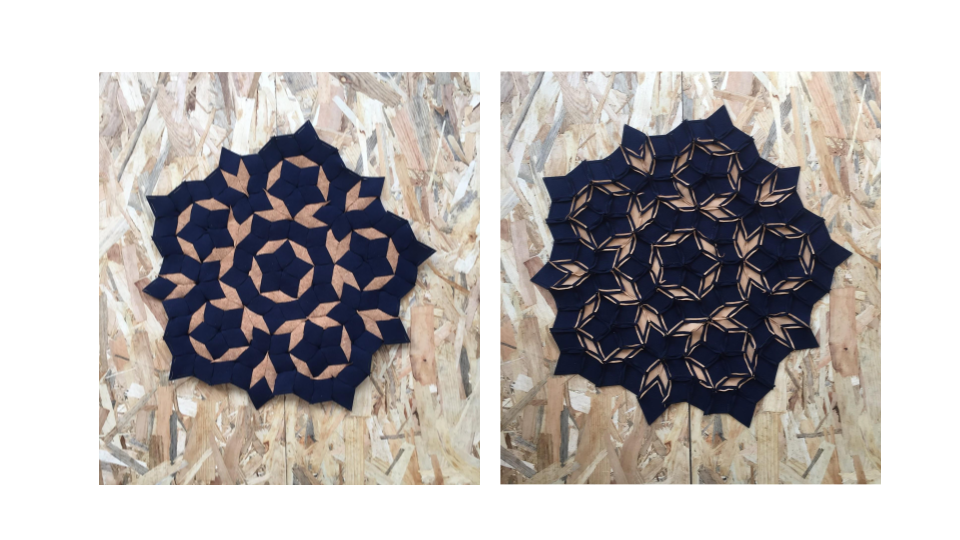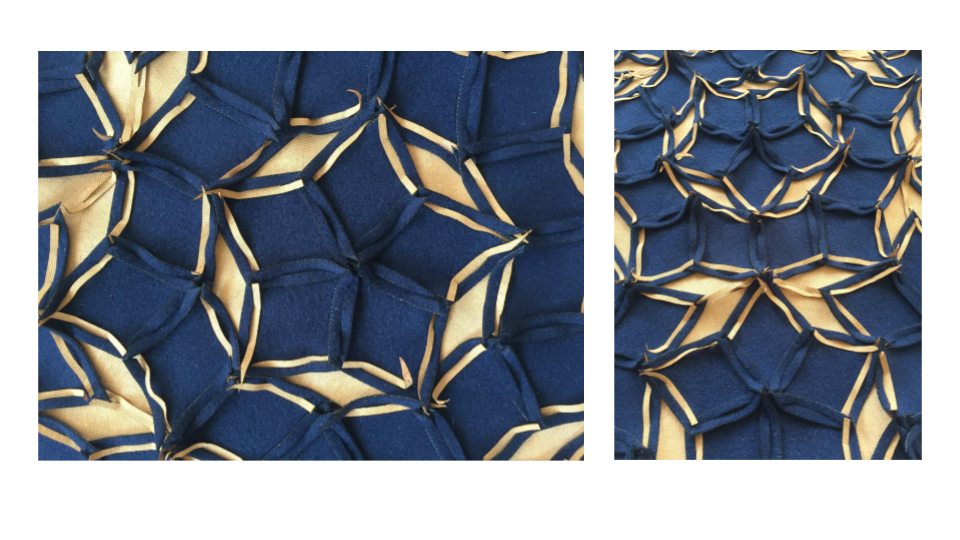 modifications and notes¶
Note - as a future modification the slots should be a little bit larger - especially for thin textiles as the cork one
Files¶
You can download my file :
PDF File 1 - here
PDF File 2 - here
And on OsCircular website
Useful links¶
---
Last update: 2022-02-21