Week 03 | Circular Open Source Fashion¶
What Could a Circular Fashion Industry Look Like?
This week's theme relating to sustainable and circular fashion practices made me reflect on my past research of regenerative textile methods and projects related to social/eco development and growth within the fashion industry.
The word sustainability itself is a word that I struggle to support and believe in as its literal definition is to sustain the current state we are in. When you look at the current state our planet is in, it is not something that we can continue to sustain. And so I view "sustainability" with the lense of regenerative and looking how we can make a greater impact with less input.
My shift into this perspective on "sustainable" textile practices sparked when I was introduced to Fibershed, a non-profit organization that started in my backyard of Marin County, California. The organization has developed regional fiber systems that build ecosystems and community health. Their vision embraces a soil to soil system to minigate the effects of climate change and rethinking of the lifecycle of garments.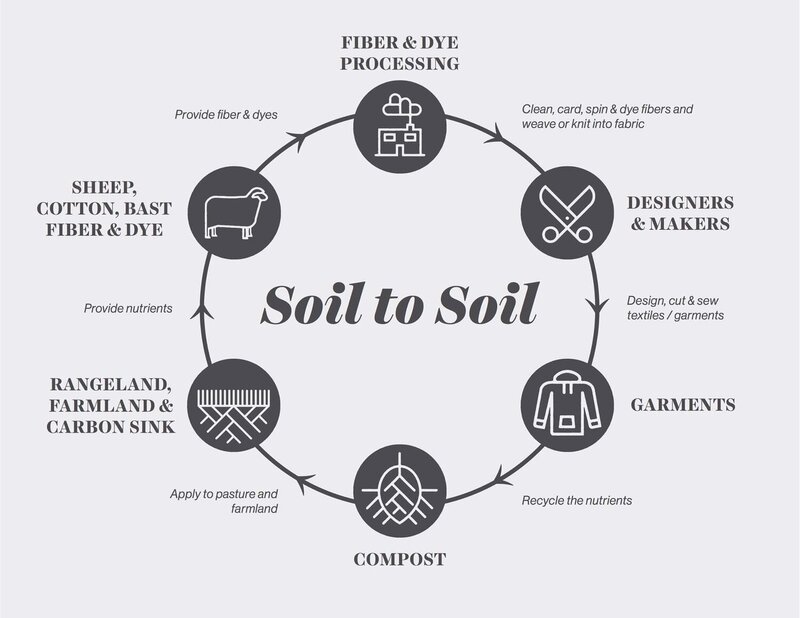 Fibershed
In addition to this obtainable system they have implimented in these regional fiber systems, they have also provided an amazing breakdown for how designers and buisness can collaborate/contribute to these national fiber sheds: Fibershed Brands Tool Kit
Also! They have an amazing podcast called Soil to Soil on Apple Podcasts that is connecting the people and places that are providing a pathway to regional and regenerative fiber systems.
Another textile based podcast that brings together a community of weavers and makers is the The Weave Podcast hosted by Gist Yarn.
For other organizations doing amazing work suport to ethical fashion change check out:
Ethical Fashion Initiative
Nest
Make Fashion Clean
Interlocking
The above influence had no real impact on the project this week as I took this assignment as an opportunity to explore pattern making and using no sew methods. My inspiration sparked with last weeks exposure to the The Ultimate Flat Pack Mannequino and the no-sew construction of using interlocking tabs.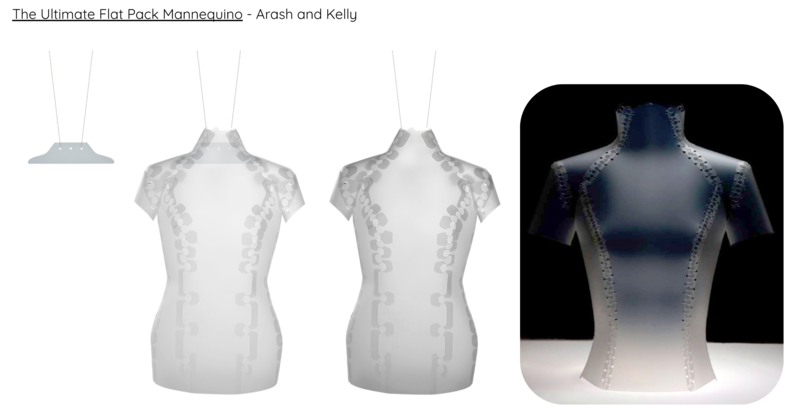 From there I feel into a rabbit hole on Pintrest and came across some beautiful designs: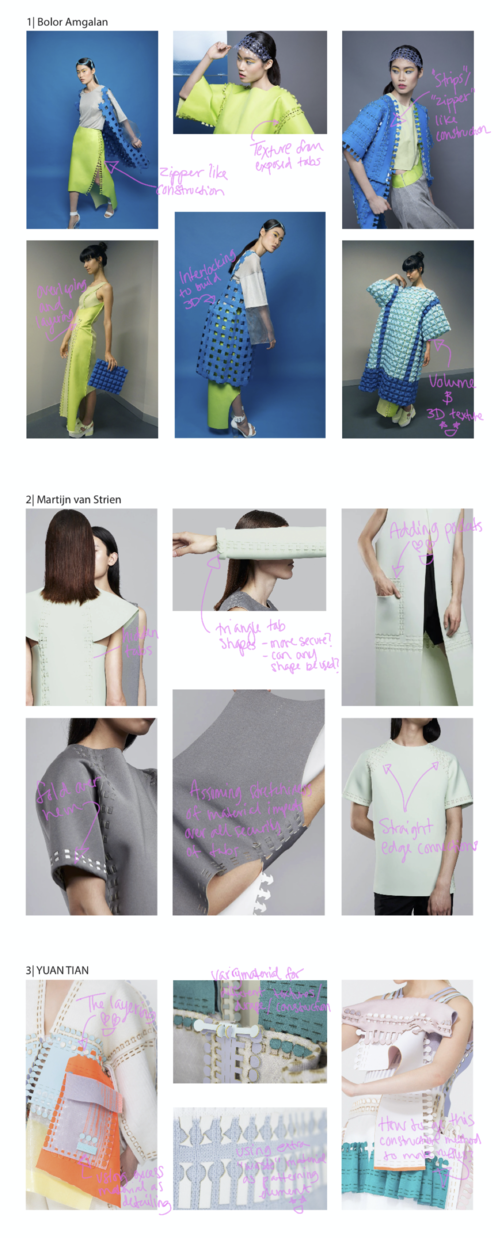 1| Bolor Amgalan 2| Martijn van Strein 3| YUAN TIAN
Inital Sketches
I started off trying to understand the construction methods in the digital world by sketching out how I envisioned pieces slipping together or interlocking. I was also drawing inspiration from quilting surface pattern designs for possible interlocking options.
1| YUAN TIAN 2| YUAN TIAN 3| Bolor Amgalan 4| NUNO 5| ABUNDANCE 6| Prabal Gurung 7| Free People 8| Jean Baptiste Talbourdet
Prototyping
From my sketches above I went into Illustrator and started to play around figuring out how to create individual pieces that could interlock and slide into each other: figuring things out
Then I did some laser cut mock ups:
Laser settings for paper:
Speed:100 Power:10 Frequency:10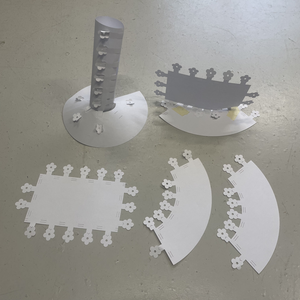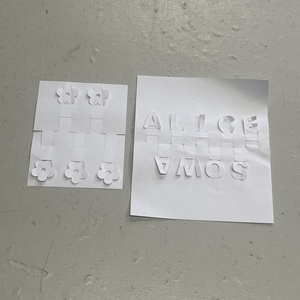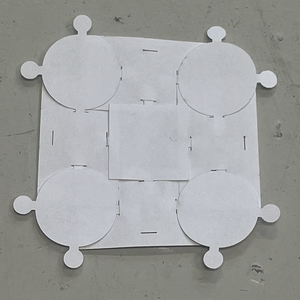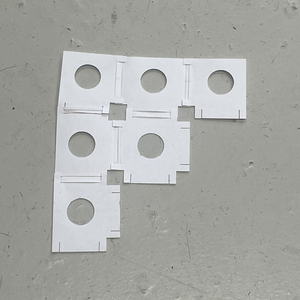 I then decided that I wanted to make a bucket hat using the tab interlocking method. I started by using AppleGreen Cottage's free sewing pattern. I even brought the pattern into Clo to play around with "sewing" it up after making an line art pdf file in Illustrator.
I think I had made the pattern too small for the model's head as it would never fall quite right when simulated. That or I needed a different material/thickness for the fabirc settings.
It took 3 days of tyring to do the math to get the tabs to line up to the slits with the different curves of the pattern.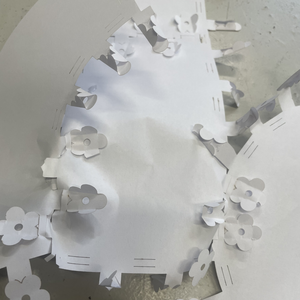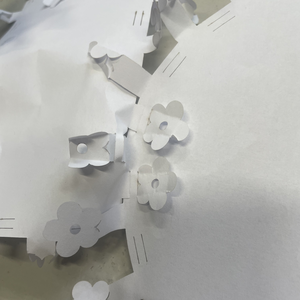 On friday I finally realized that I could use a hexagon for the top shape and have straight edges connect all the pieces. Going this route was a complete game changer and allowed me to be much faster at making and constructing my file: Bucket Hat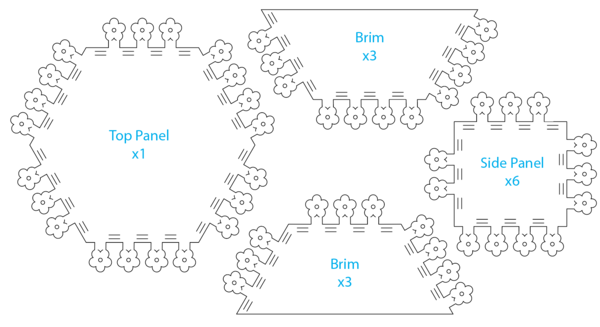 Making the Bucket Hat
Laser settings for polyester felt:
Speed:100
Power:50
Frequency:10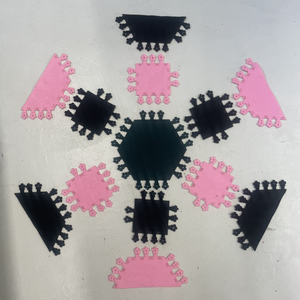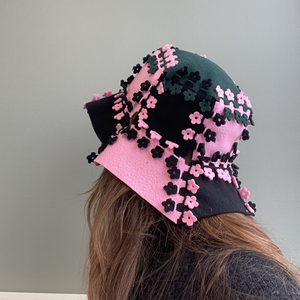 Balaclava
When making my laser cut file for my Bucket Hat this weekend we had out first winter storm here in Iceland which inspired me to also create a Balaclava pattern. However, as I free styled the pattern it could maybe fit a child's head, so I will be reworking the file before uploading to share. I did play around with different tab inserts for adding text and for adding a "hem" to the raw edges.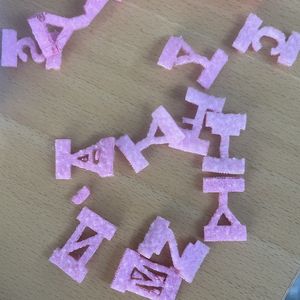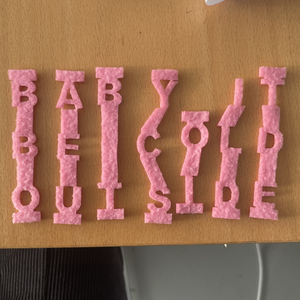 It's hard to say which method of tabs was better for adding text as they both have their pros and cons. The individual letters where nice for customizaiton, but the holes were pre cut so you couldn't make new words. Something I will have to contiue playing with is what type of font and spacing can act like a peg board to customize the words. The connected letters made it much more secure and easier to insert into the holes, but also no customization of text.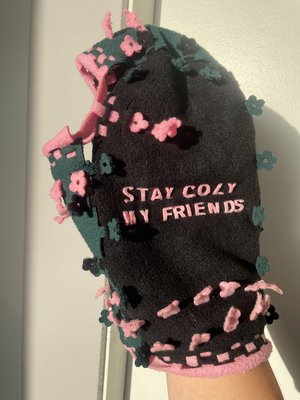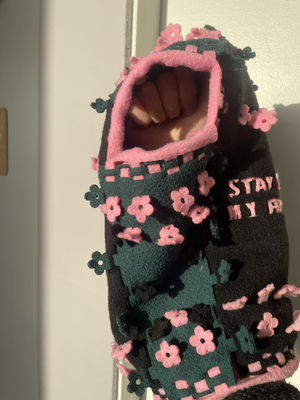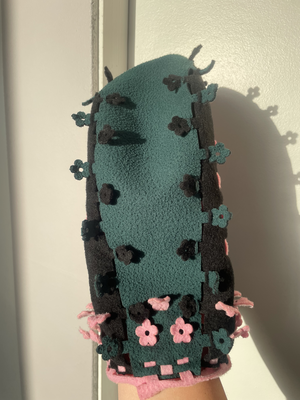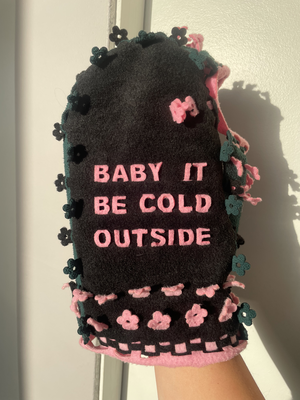 ---
Last update: 2023-01-17