3. Circular Open Source Fashion¶
I found it a very interesting and essential week to be able to offer another way of doing things in the fashion industry. Get a perspective in which concepts such as zero waste, the circular economy, regeneration, recycling, consumer habits, modular fashion... are the basis of our decisions and actions. Investigate each one of them and see how each of us can contribute their bit in a balanced and sustainable way over time.
Inspiration¶
British-Nigerian designer Nkwo Onwuka developed a new African textile called Dakala, which resembles handloom-woven cloth but is made by stripping and sewing together pieces of discarded denim.
With the aim of "weaving waste into wealth", she now trains local women in Abuja to use their skills in traditional textile crafts to create new clothing from the mountains of garment waste that are shipped to Nigeria from western countries.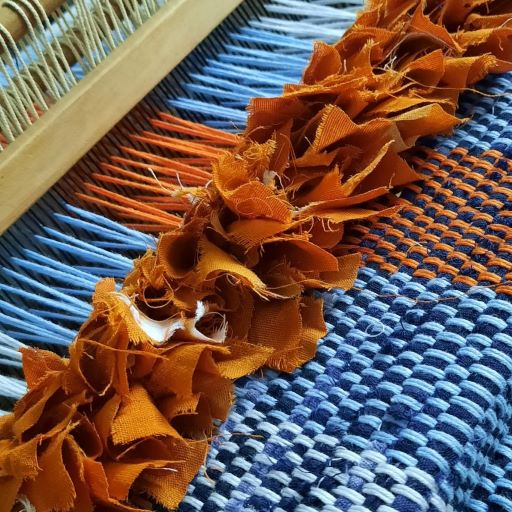 Fibershed is a non-profit that helps brands to access hyper-local textile supply chains, making use of regenerative farming practices that trap carbon in soil rather than just emitting it. "These crops are grown in a way that is balanced with the environment and actually helps rebuild soil health, captures carbon and fights biodiversity loss."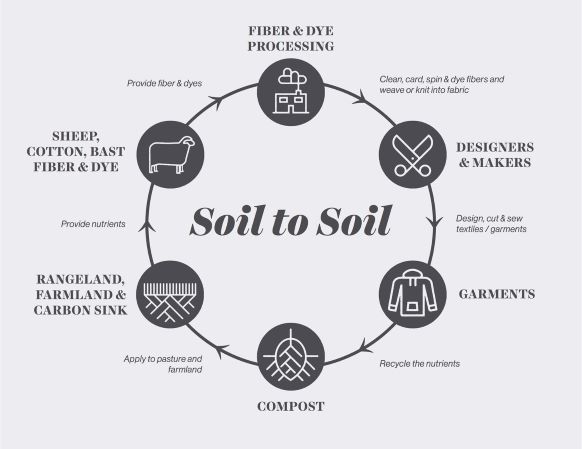 2D Design¶
To make the modular piece, in the photo you can see the different steps that I have made until I get the final geometry.
I have started by merging a square and a circle. So that the pieces can fit better, I have made some small openings on the four sides of the piece.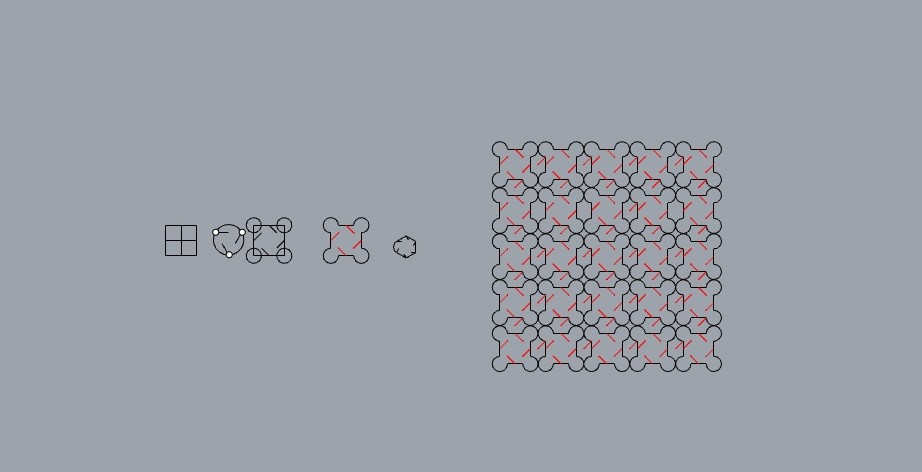 The commands I have used are:
Polyline

Circle

Mirror

Offset

Trim

Join
Laser Cut¶
To carry out tests, I have made a first attempt with baking paper and later, I have chosen to do it with neoprene material to give the piece more structure.
First, in the Paper for the prototyping.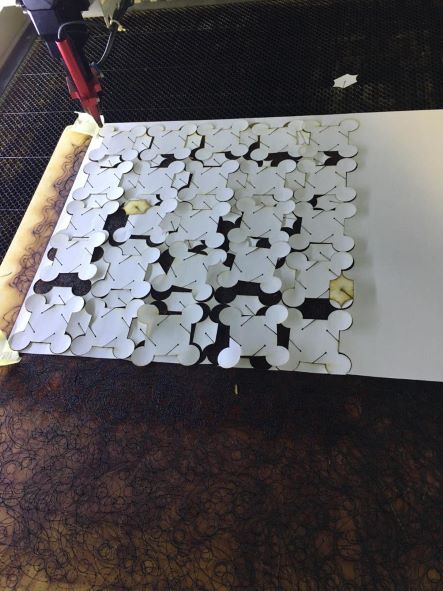 | Material type | Material Thickness | Speed | MinPower | MaxPower |
| --- | --- | --- | --- | --- |
| Paper | 0,5mm | 150mm/s | 20% | 24% |
Then, in the final material, Neoprene.
| Material type | Material Thickness | Speed | MinPower | MaxPower |
| --- | --- | --- | --- | --- |
| Neoprene | 1mm | 150mm/s | 30% | 53% |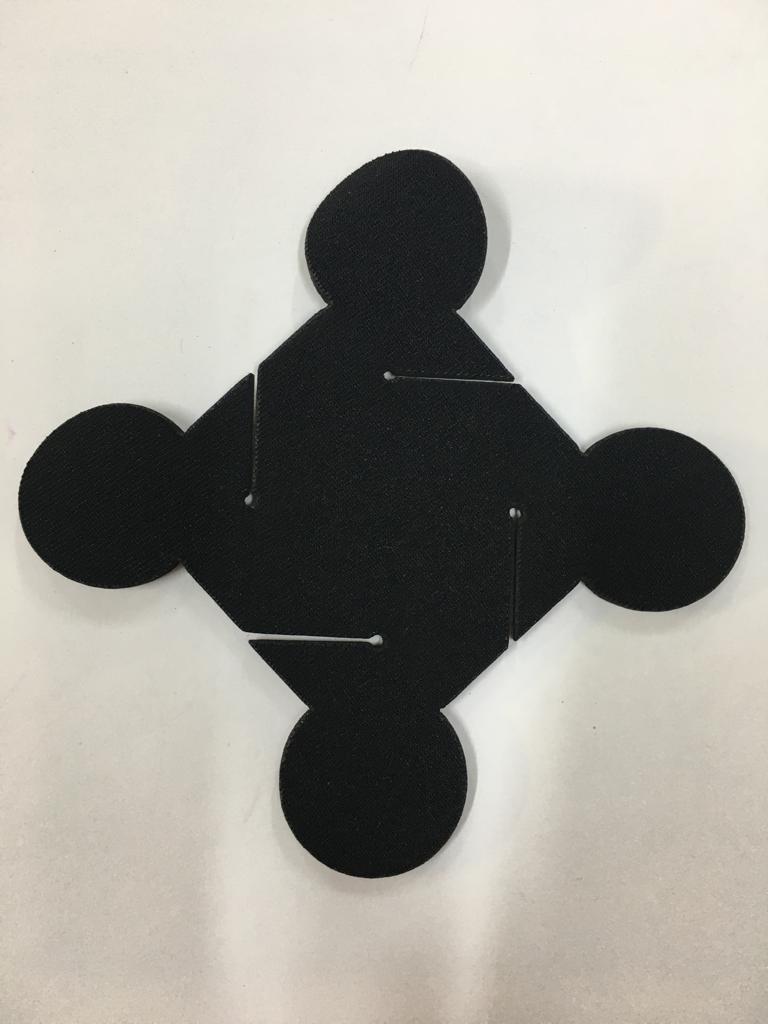 Assembly process¶
The interesting thing about this geometry is the variety of shapes you can create.
Final Result¶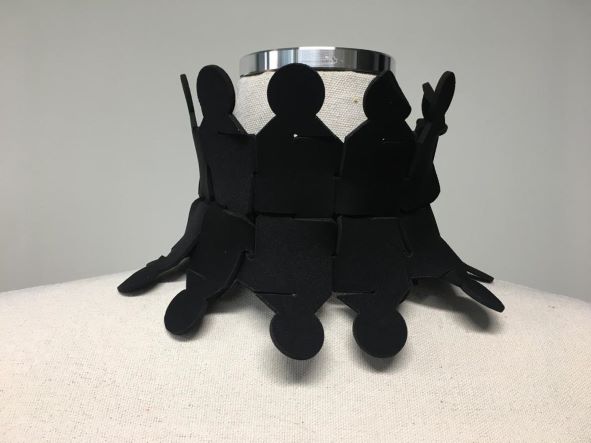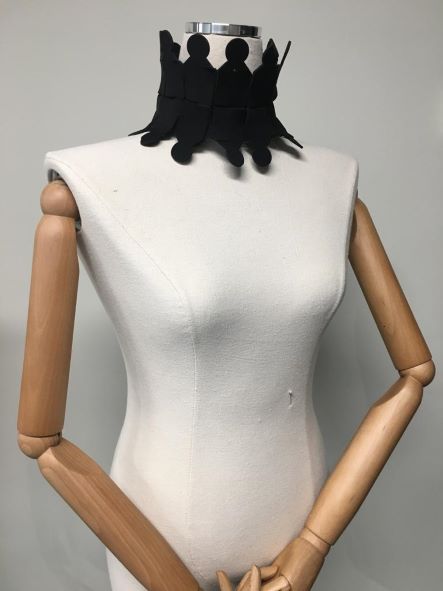 Fabrication files¶
---
Last update: 2023-01-16