Hi! I'm Vidisha!¶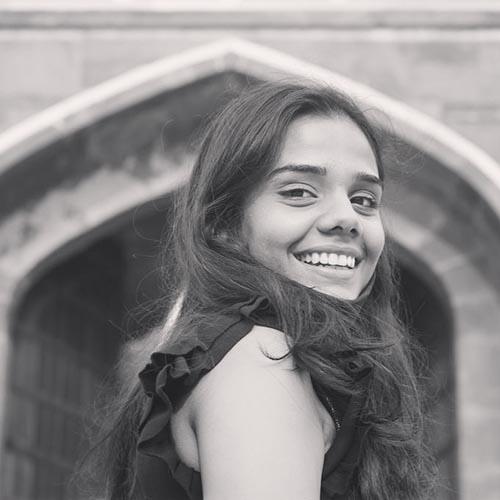 I am a 23 year old fashion design student from India. I come from a small town in India but have lived away from home all my life starting from a boarding school to college in Mumbai and now to Barcelona.
Honestly, going into fashion was a calculated decision rather than sheer passion because belonging to a business family I have been brought up in a way where starting something from scratch and being your own boss is always the preferred option and opting to go into fashion is mostly never a bad idea for a girl.
I studied Bachelors in Design from NIFT, Mumbai where I really struggled for the first 2 years because arts was not my thing in school but I got around to it gradually when I started looking at it through my perspective which brings me to the text topic..
My inspiration¶
Being good at math in school made me realise how good I was in designing techniques/aesthetics which included concepts like geometry, shapes, forms, etc. It always made me look at fashion with a minimal yet interesting approach and soon introduced me to the concept of modularity.
MAKE IT FUNCTIONAL, MAKE IT LAST!
My work¶
You can have a look at all the work I have done here
I love designing functional garments, sort of like surprise the wearer with all the minute details and the differnt number of options he/she gets on buying only one piece of garment. I really got inspired by this concept for my final project at college because at that point the pandemic had just started and I wanted to design something for people in that situation, what kind of fashion would be the most feasible at that point.
---
Last update: 2022-09-30