9. Textile as scaffold¶
This week was full of new experimentations and so much fun! We covered so many topics this week, from Cyrstallization to Leather Moulding, Fabric Formwork and even learnt how to work with the CNC Milling machine and made our own moulds. We also visited the Capadelles Paper Museum to learn how they make paper from fabric, this was an amazing week after all.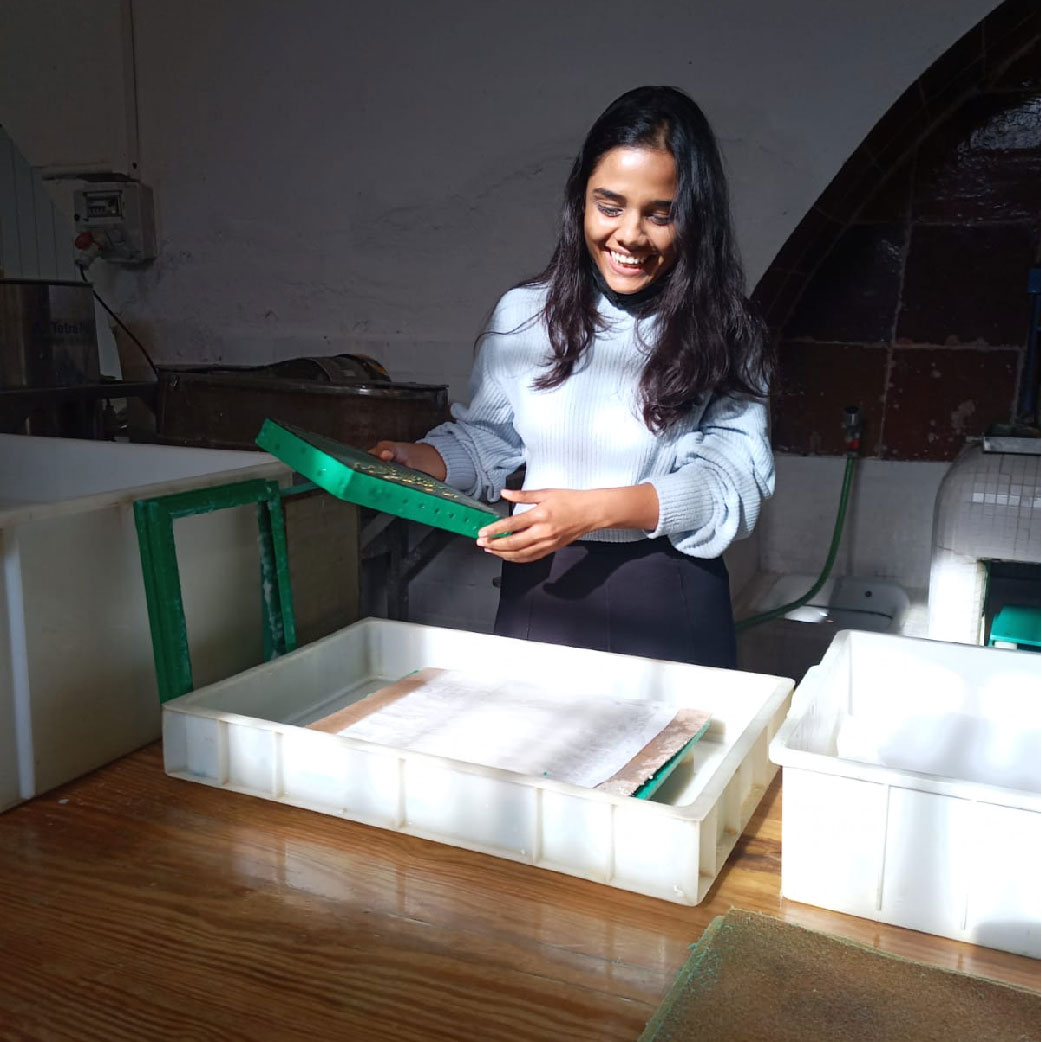 Let's cover each topic one by one and the first one is :
Crystallization¶
I did not experiment with a lot of different recipes in this technique because I was very excited about the CNC and moulding but here I made a prototype of a lamp with Alum and Avocado dye for a little colour.
RECIPE
700mL Water
240gms Alum
Avocado Dye in water

Start by boiling water.
Add Alum slowly and stir constantly.
Add dye.
Stir till everything is mixed well.
Pass your solution through coffee filter and let all of it filter.
Insert your frame and leave it overnight.
Keep checking in the middle, if you think there is hope for more crystallization let it stay for longer.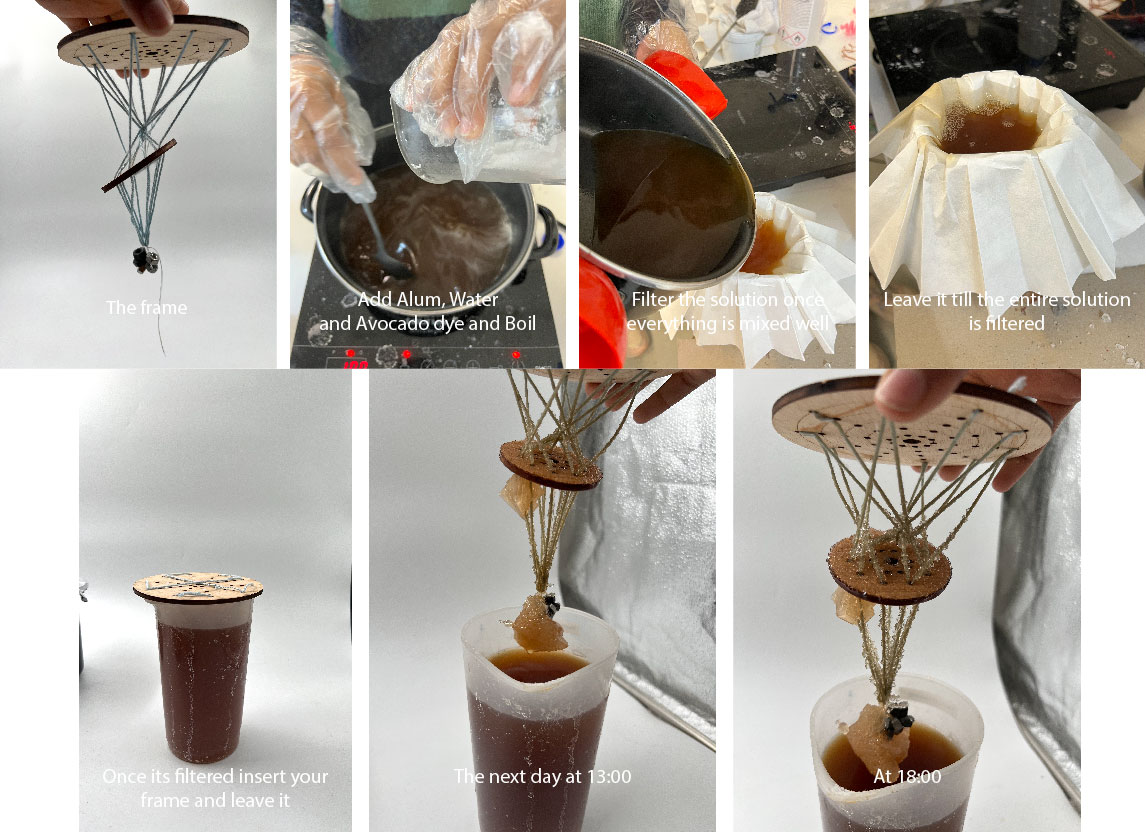 It turned out pretty good not exactly what I expected. There was a big crystal in the middle and small ones all over. There was no effect of the dye as such, they were mostly colourless. Here is the final result: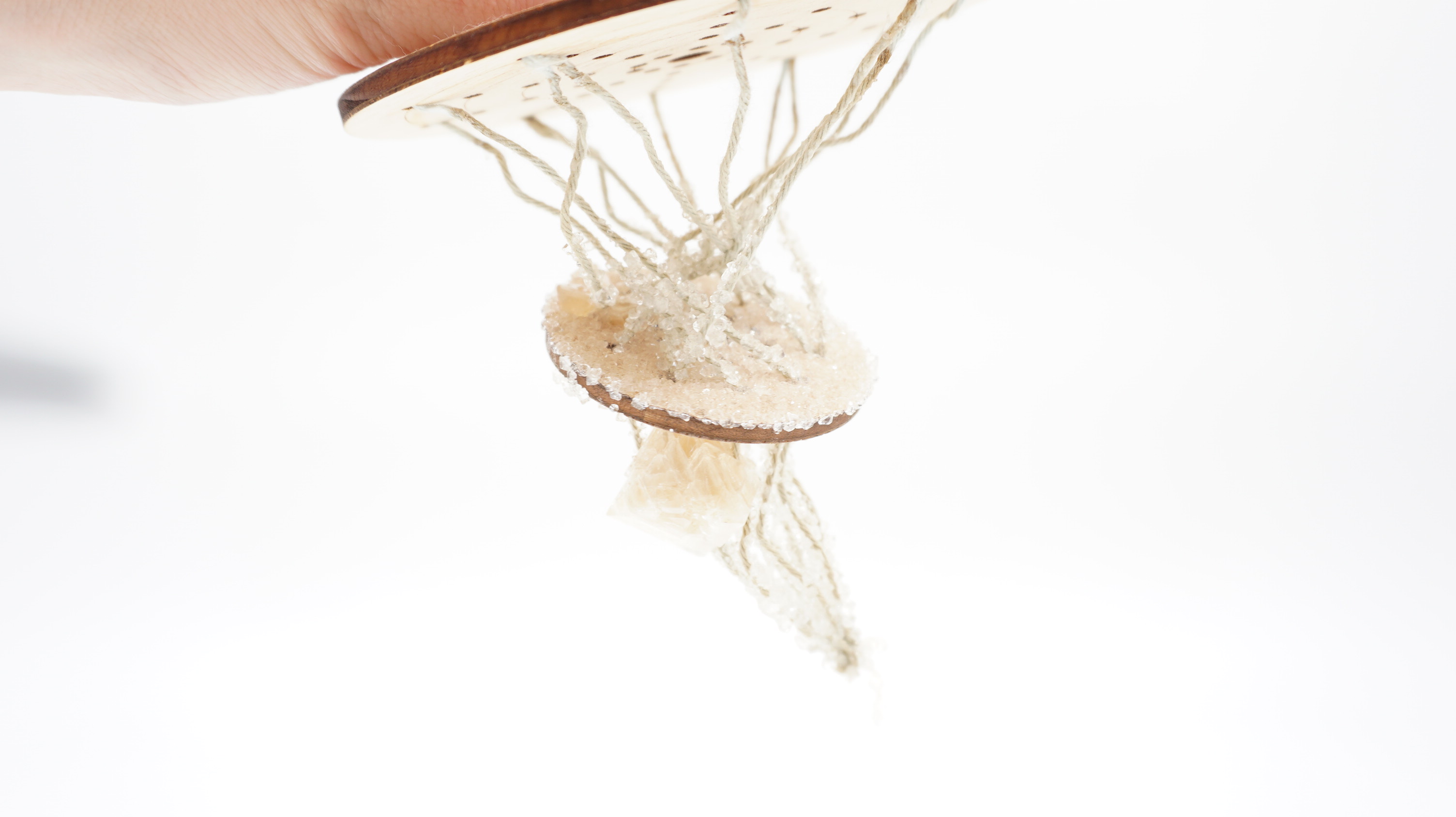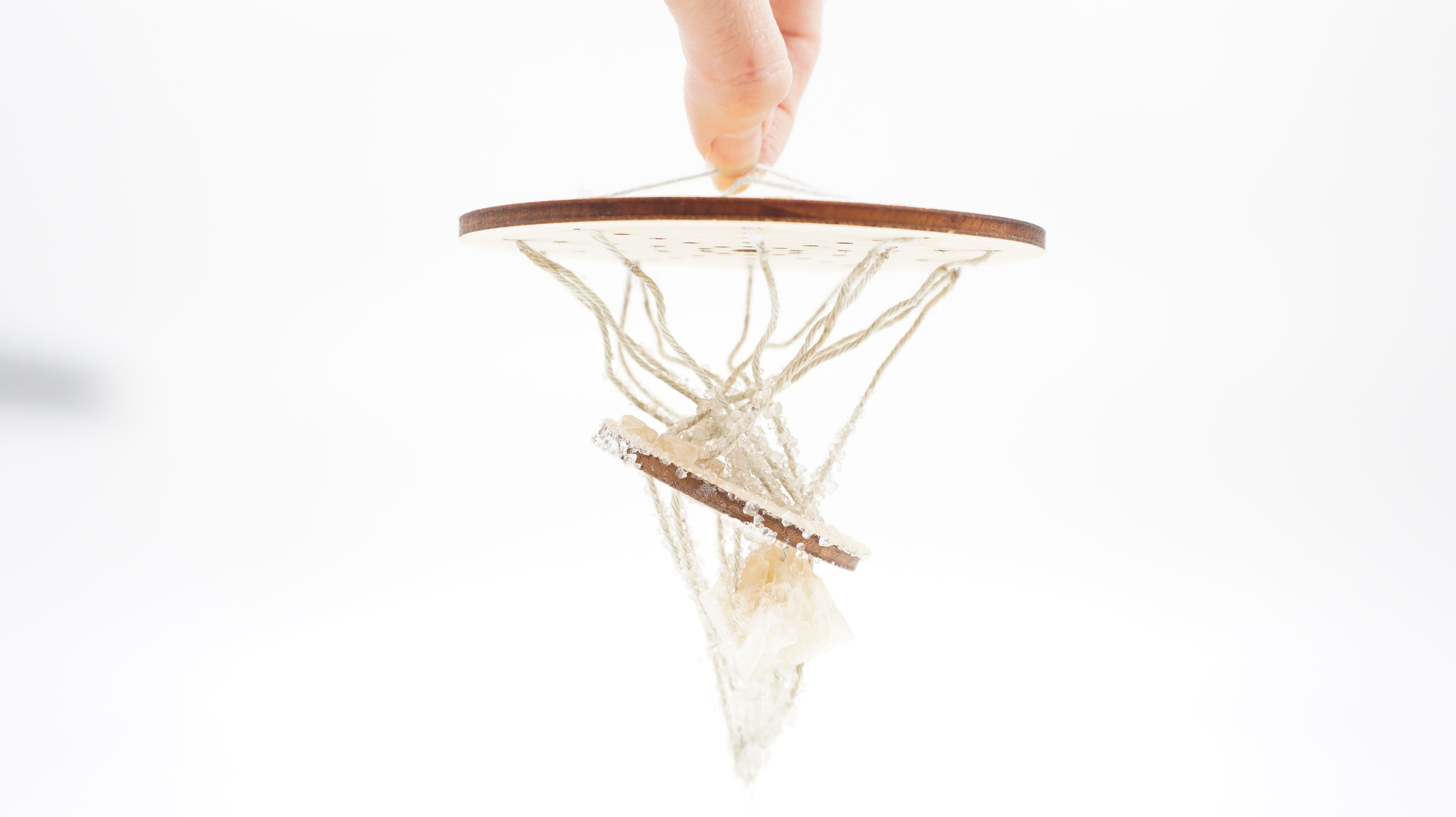 Fabric Formwork¶
Next I worked with Josep to see how the Fabric formwork with concrete turns out. We took a fabric with amazing texture and placed it over a mould we had from the previous years.
Make concrete paste, it should be liquid enough to be poured over the mould easily but not liquid enough for it to just start flowing everywhere.
Pour over your mould and spread to make the thickness even.
Let it dry.
Peel when the concrete has solidified completely.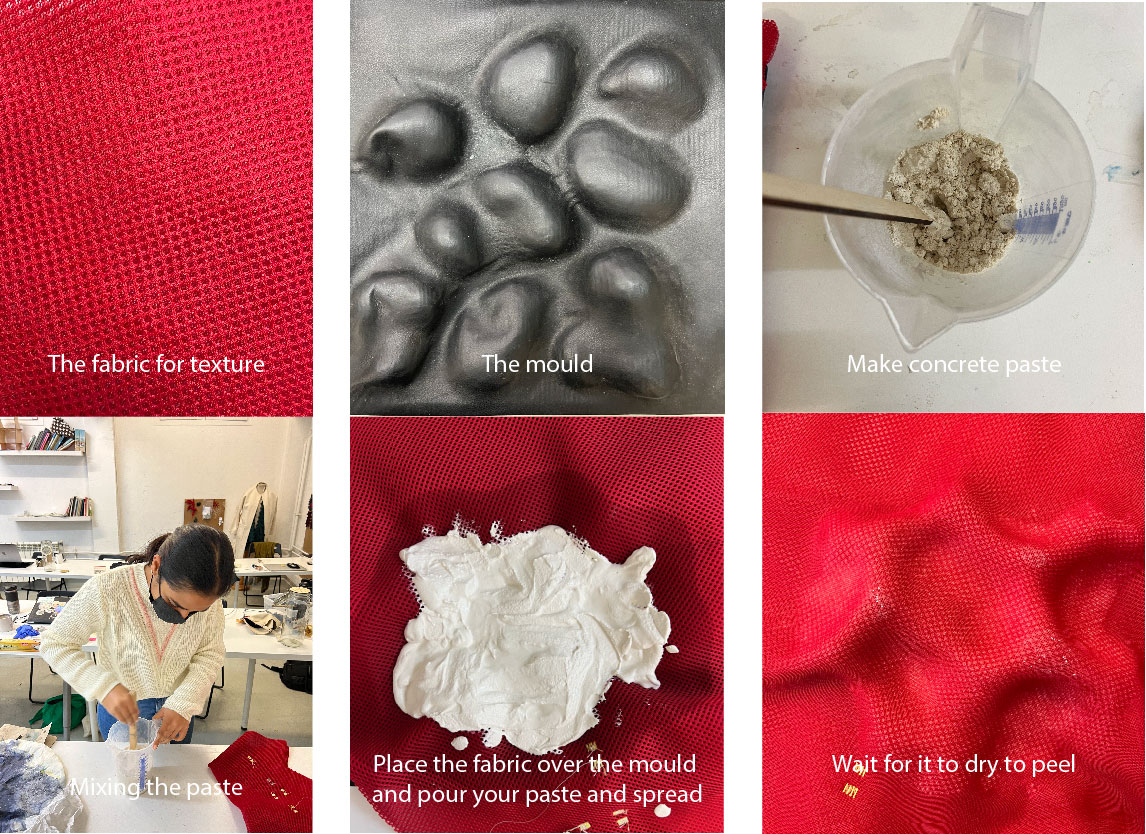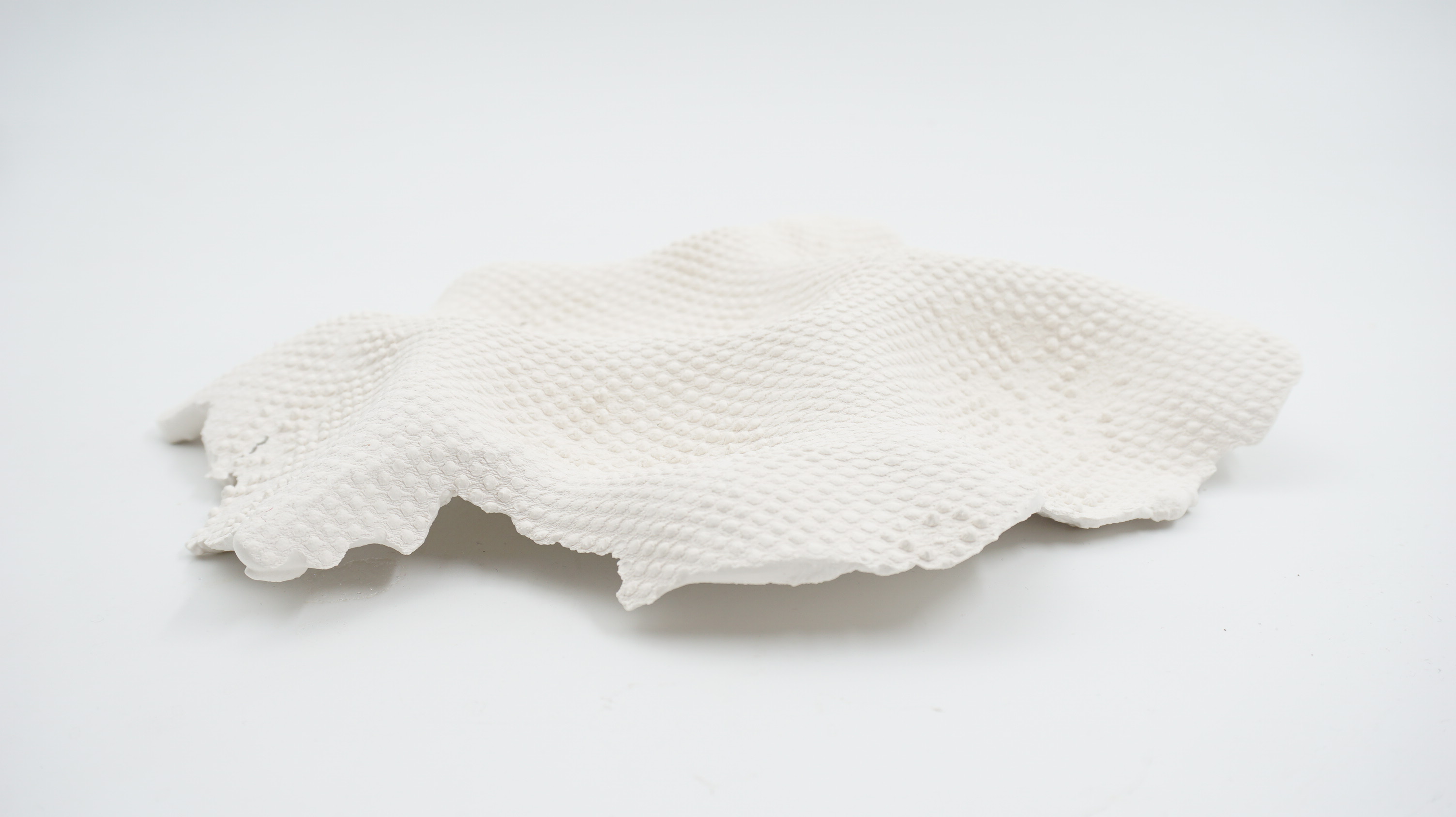 Making a mould with the CNC Milling Machine¶
I was most excited about this, I wanted to make a simple and mould because the simpler the better shape we get. So I made a wavy 6cm bowl on rhino. Apparently, 6cm is a lot of thickness and it required a very thick needle to remove all the material for 6cm depth. - For the roughing I used a 12mm bolt which was pretty huge, the process took 10mins. - I did finishing twice to achieve a smoother surface. So I did paralled finishing with a 6mm bolt, first at 0 degress and then at 90 degress. The process took 6mins each.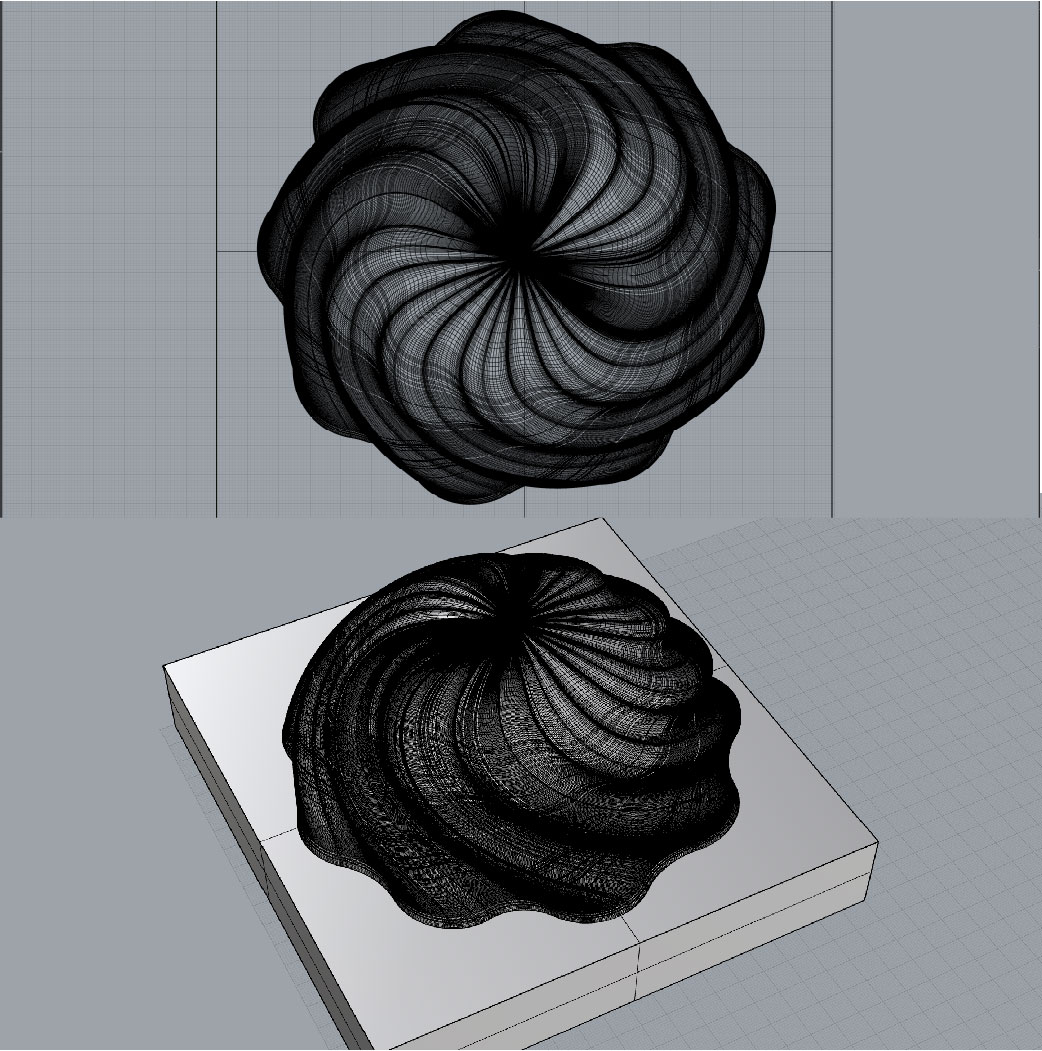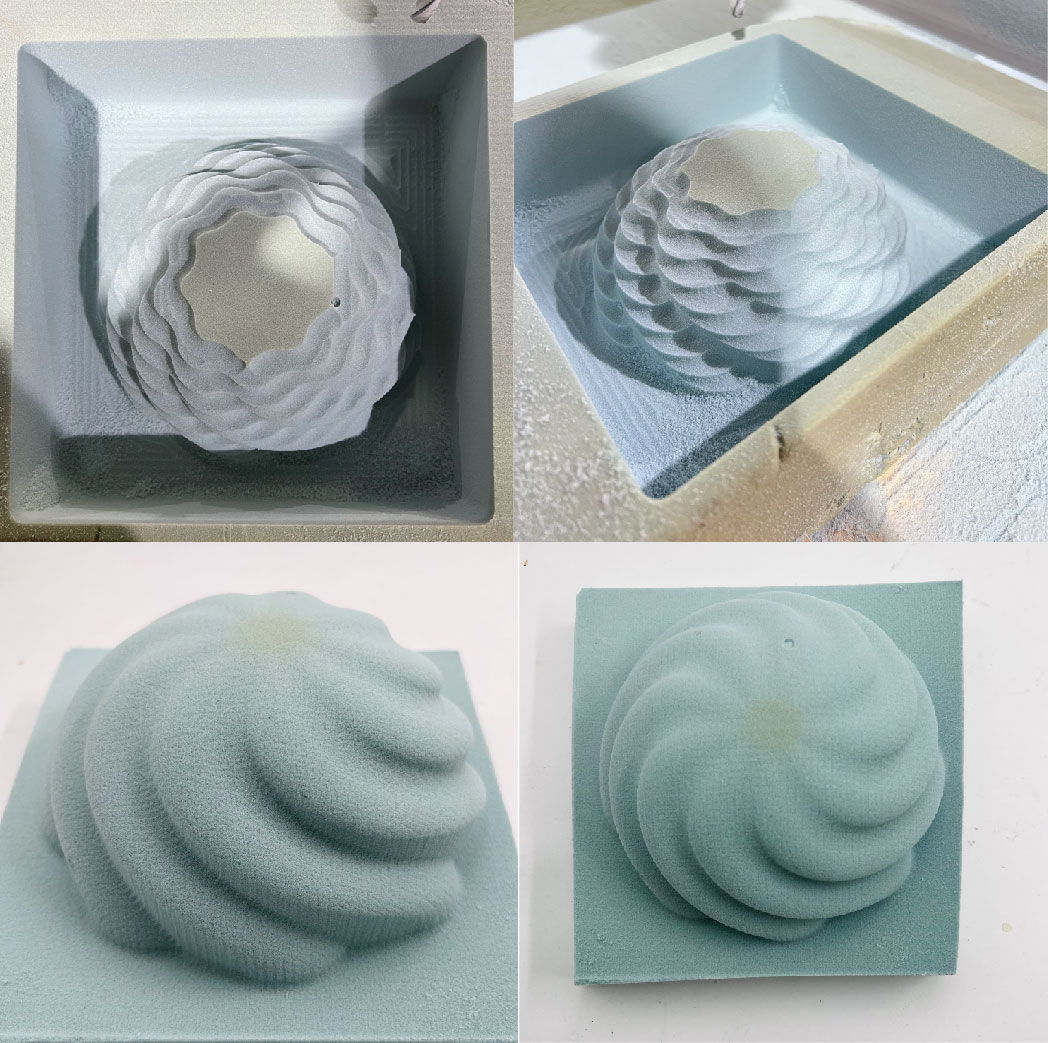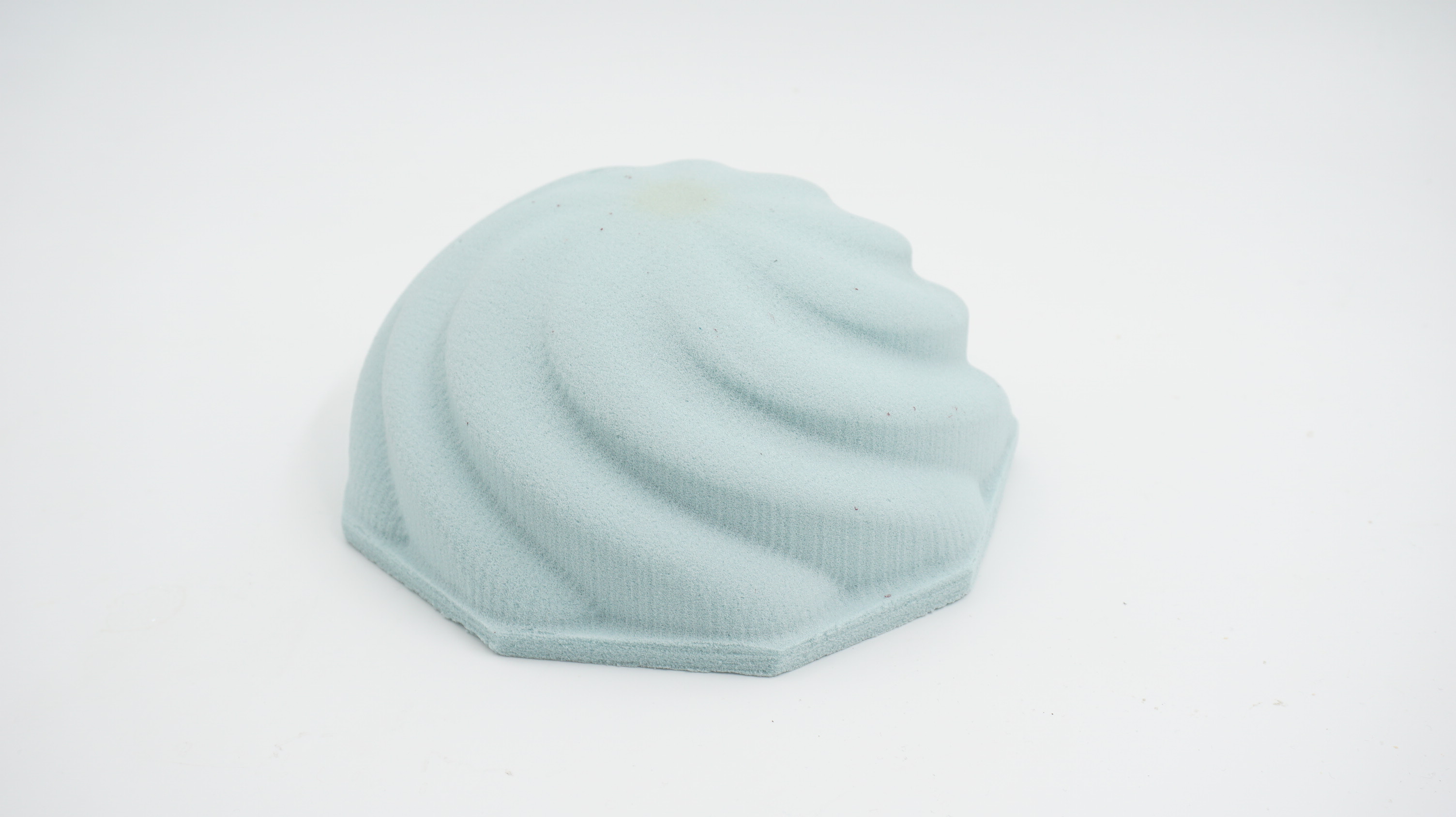 Leather Moulding¶
I wanted to try leather moulding with the mould I made so lets get to it.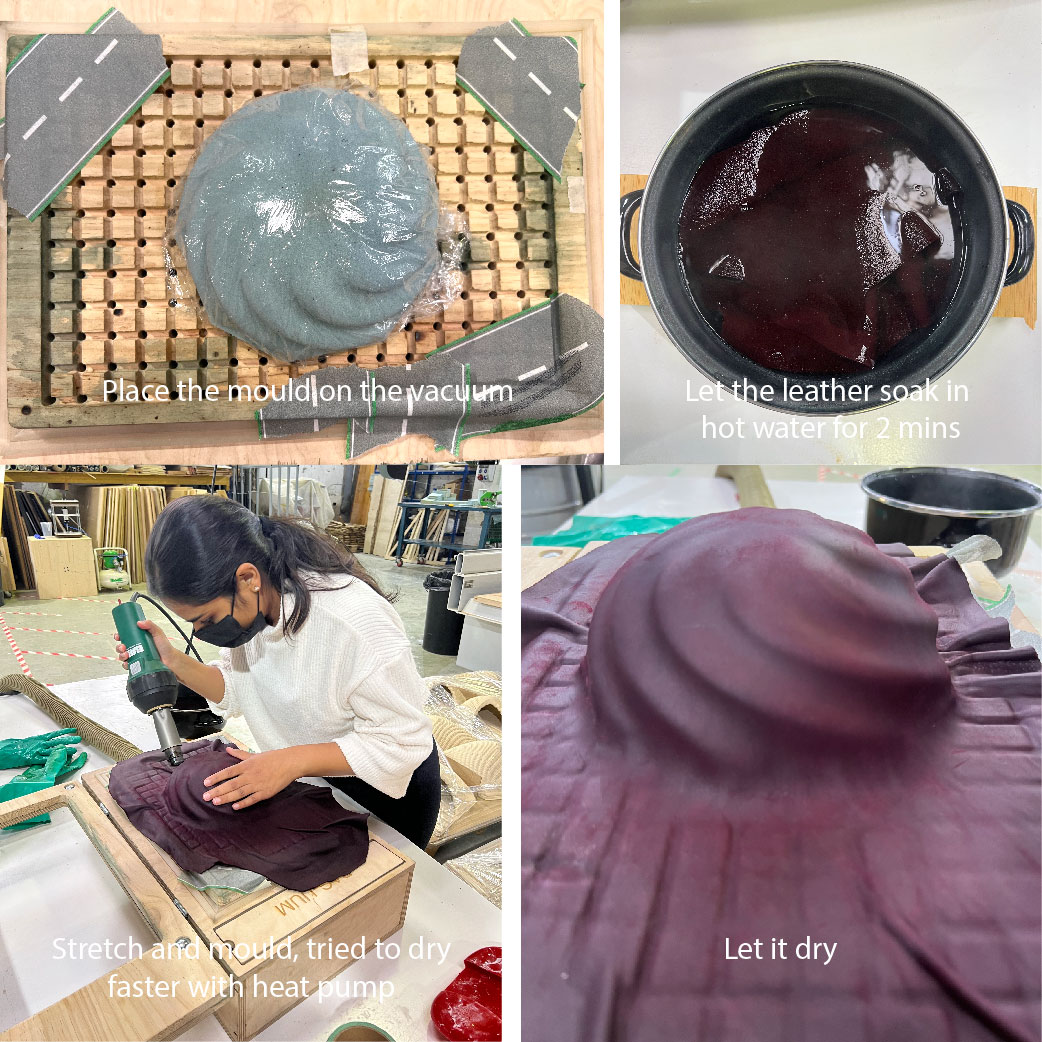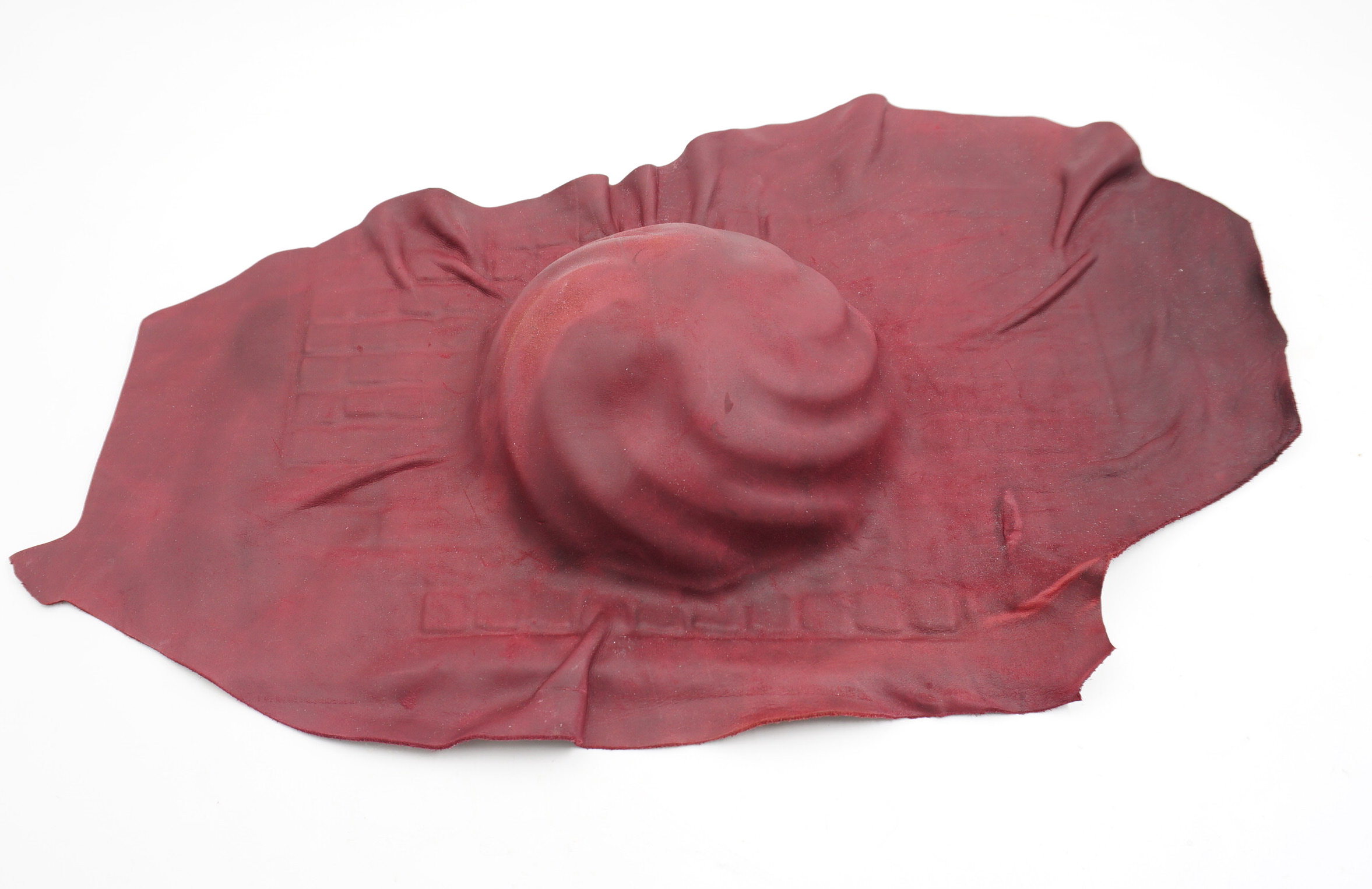 ---
Last update: 2022-05-08